With movies forced to take the back seat in 2020 due to the pandemic, this new year promises an exciting one for new movie releases. From a long list of slated Warner Bros films, the spectacular debut of Marvel's Phase 4, to sequels and reboots to our favourite films, here are 30 of the most anticipated movies of 2021.
---
Raya And The Last Dragon (Disney)
Raya and the Last Dragon takes place in the fantasy world of Kumandra where humans and dragons lived in harmony. However, when sinister monsters threatened the land, the dragons sacrificed themselves to save humanity. Now, 500 years later, those same monsters have returned and it's up to a lone brave warrior named Raya to track down the last dragon in the world to stop the evil monsters once and for all. The movie stars Star Wars' Kelly Tran, Crazy Rich Asians' Awkwafina and Cassie Steele from Degrassi and is scheduled to be released on 5 March 2021.
---
Coming 2 America (Paramount Pictures)
A sequel to Coming to America, which saw a rich prince visit America in search of love and a wife, Coming 2 America sees Eddie Murphy reprising his role as Randy Watson / Prince Akeem. This time, Prince Akeem returns to America in search of his long-lost son this 5 March 2021.
---
Tom and Jerry (Warner Brothers)
One of pop culture's most iconic duo is back and they're bringing their antics to the Big Apple! Tom & Jerry are getting a big-screen comeback with an upcoming live-action and animated hybrid movie after 18 long years. The movie includes ensemble cast Chloe Moretz (Kick-ass), Michael Pena (Fantasy Island), Rob Delaney (Deadpool 2), Ken Jeong (Crazy Rich Asian) and Colin Jost from Saturday Night Live. Tom & Jerry is currently scheduled to be released on 5 March 2021.
---
The King's Man (20th Century Studios)
The King's Man is a period spy action comedy film by Matthew Vaughn loosely based on the comic book series Kingsman. The film is a prequel and the third film in the Kingsman series and is scheduled to be released 12 March 2021. The film stars Ralph Fiennes (Spectre), Gemma Arterton (The Girl With All The Gifts), Rhys Ifans (Alice Through The Looking Glass), Matthew Goode (The Guernsey Literary and Potato Peel Pie Society), Tom Hollander (Bohemian Rhapsody) and more.
---
Morbius (Marvel Studios/Sony)
Morbius sees Jared Leto's second attempt at superhero films. This time, Leto plays a Biochemist named Michael Morbius who tries to cure himself of a rare blood disease. When his experiment goes wrong, he inadvertently infects himself with a form of vampirism instead. Morbius is slated to release 18 March 2021.
Edit: Morbius has been moved to 8 October 2021.
---
The Matrix 4 (Warner Brothers)
The Matrix 4 will see Lana Wachowski back in the director seat with Keanu Reeves, Carrie-Anne Moss, Jada Pinkett Smith (Madagascar), Lambert Wilson (Insidious Chapter 2), and Daniel Bernhardt reprise their roles from previous films in the series. Yahya Abdul Mateen II (Watchmen) will reportedly play a young Morpheus. How will Neo and Trinity return? Will time travel/flashbacks be involved? We'll have to wait till 21 March 2021 to see.
---
No Time To Die (MGM)
Daniel Craig's fifth and final outing as James Bond sees 007 leave retirement to help Felix Leiter (Jeffrey Wright) rescue a kidnapped scientist, leading to a mysterious villain (Rami Malek) with a treacherous plan. No Time to Die is directed by Cary Joji Fukunaga and is slated to release 2 April 2021.
---
Mortal Kombat (Warner Brothers)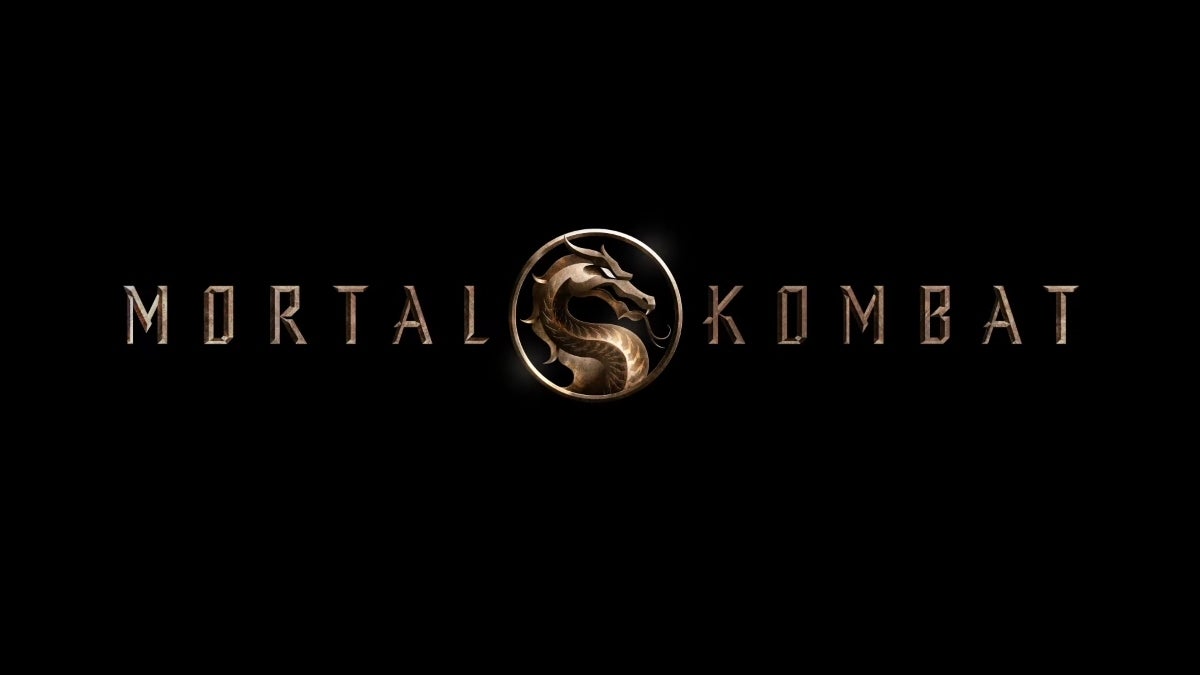 After multiple delays, Mortal Kombat is finally receiving a release date of 16 April 2021. The movie features an impressive line-up and a modern looking official movie logo that has been keeping fans pleased for now. This reboot is director Simon mcQuoid's feature debut and will be an adaptation of the video game franchise and the cult film series.
---
A Quiet Place: Part II (Paramount Pictures)
Following the success of A Quiet Place, John Krasinski returns as both actor and director/writer to helm A Quiet Place: Part II. The sequel again follows the Abbott family as they adapt to the outside world plagued by creatures that hunt by sound. Joining the cast is Cillian Murphy and Djimon Hounsou. A Quiet Place: Part II premieres 23 April 2021.
---
Black Widow (Marvel Studios/Disney)
Need we say more? We've been waiting on the Black Widow film for a whole year now so when May comes, this has to be the first thing you keep your eyes out for. The movie will see Scarlett Johannson playing the badass Natasha Romanova/Black Widow trying to escape the government's attempts to kill her. The movie takes place between the events of Captain America: Civil War and Avengers: Infinity War so this is pre-Thanos and obviously, pre-death. Black Widow will finally be on the big screen on 7 May 2021.
---
Godzilla vs Kong (Warner Brothers)
The end of last year's Godzilla II: King of the Monsters saw the iconic gargantuan reptile emerge as the undisputed dominant force among all the monsters. However, we all know that that title will be challenged yet again when Godzilla vs. Kong releases 20 May 2021. The movie will see fearsome monsters Godzilla and King Kong square off in an epic battle for the ages, while humanity looks to wipe out both of the creatures and take back the planet once and for all.
---
Free Guy (Disney)
Free Guy is a fastball of joy starring Ryan Reynolds, Taika Waititi, Jodie Comer, Utkarsh Ambudkar, Lil Rel Howery and Joe Keery is slated to release 21 May 2021. The film looks at a bank teller called Guy realizes he is a background character in an open world video game called Free City that will soon go offline.
---
Fast & Furious 9 (Universal Pictures)
Fast & Furious 9 reunites director Justin Lin with the franchise in an entry that sees the bulk of the original cast starring as well as newcomers John Cena, rapper Cardi B, Michael Rooker (Guardians of the Galaxy), Finn Cole (Dreamland), and Keanu Reeves himself. Fast 9 zooms into the cinemas on 28 May 2021.
---
The Conjuring: The Devil Made Me Do It (Warner Brothers)
The Conjuring: The Devil Made Me Do It is the third installment in the core Conjuring films and eighth overall. The film follows one of paranormal investigators Ed and Lorraine Warren's most sensational cases – the trial of Arne Cheyenne Johnson in 1981 who claims demonic possession as a defense for the murder. The film is slated to release 4 June 2021.
---
Ghostbusters: Afterlife (Sony)
Ghostbusters: Afterlife will serve as a sequel to the original two films while simultaneously adopting a new look and feel. The film by Jason Reitman is set to release 11 June 2021.
---
Venom: Let There Be Carnage (Sony)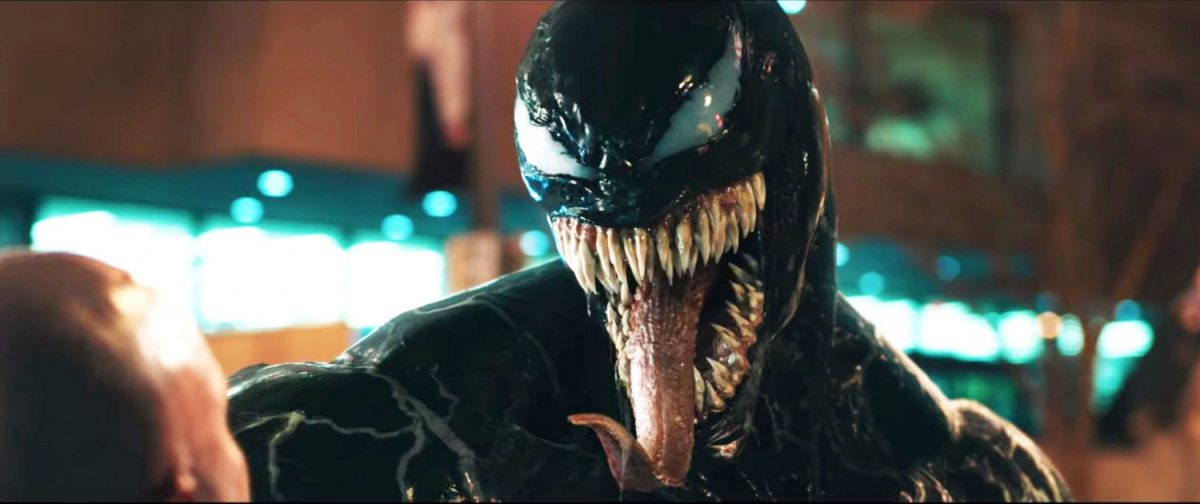 A sequel to the first movie, Venom: Let There Be Carnage will be directed by Andy Serkis and will focus on the origin story of Carnage. Tom Hardy will take the screens as the alien symbiote on 24 June 2021.
---
Top Gun: Maverick (Paramount Pictures)
Top Gun: Maverick sees Tom Cruise again as Pete "Maverick" Mitchell as he mentors a new generation of fighter pilots. The film also stars Miles Teller, Jennifer Connelly, Jon Hamm amongst others as new recruits. Top Gun: Maverick is slated to release 1 July 2021.
---
Minions: The Rise Of Gru (Universal Pictures)
These global cultural phenomenon are back and they're telling the untold story of one 12 year old's dreams to be the world's greatest supervillain. Minions: The Rise Of Gru is releasing in theatres 2 July 2021.
---
Shang-Chi And The Legend Of The Ten Rings (Marvel Studios/Disney)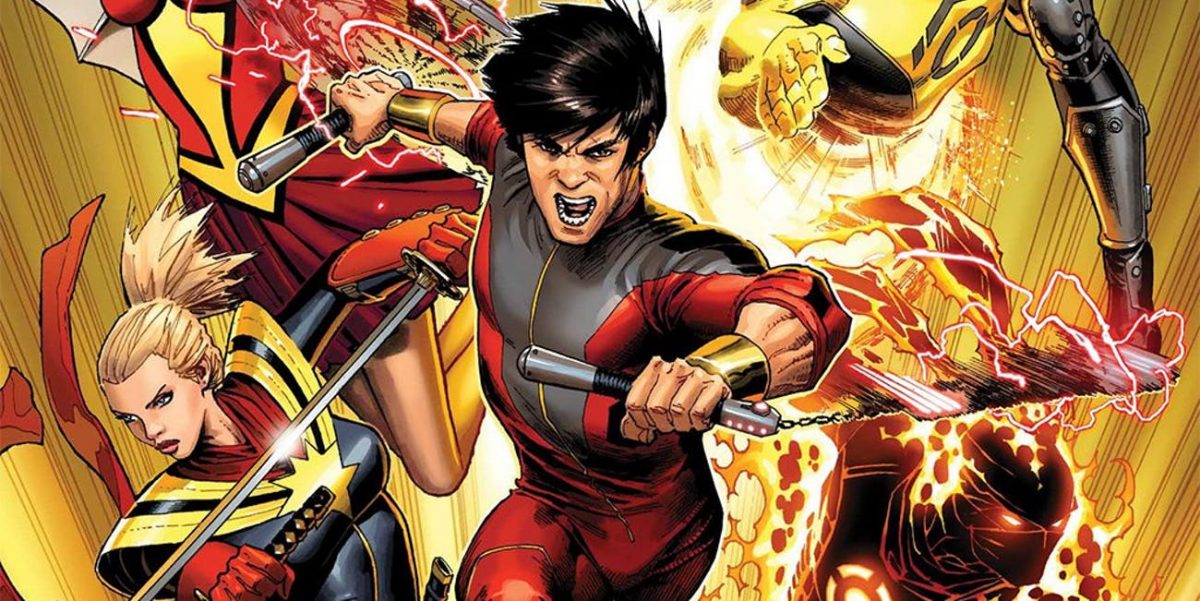 Shang-Chi And The Legend Of The Ten Rings will see Asian superhero Shang-Chi forced to confront the past he thought he left behind when he is drawn into the clandestine Ten Rings organisation. Starring Simu Liu, Awkwafina (Crazy Rich Asians) and Tony Leung (The Grandmaster), the movie is set to release on 9 July 2021.
---
Uncharted (Sony)
Uncharted is an upcoming action adventure film. The series follows the adventures of treasure hunter and fortune seeker Nathan Drake as he learns the whereabouts of El Dorado, the fabled South American golden city. Uncharted is slated to release 15 July 2021.
---
Space Jam: A New Legacy (Warner Brothers)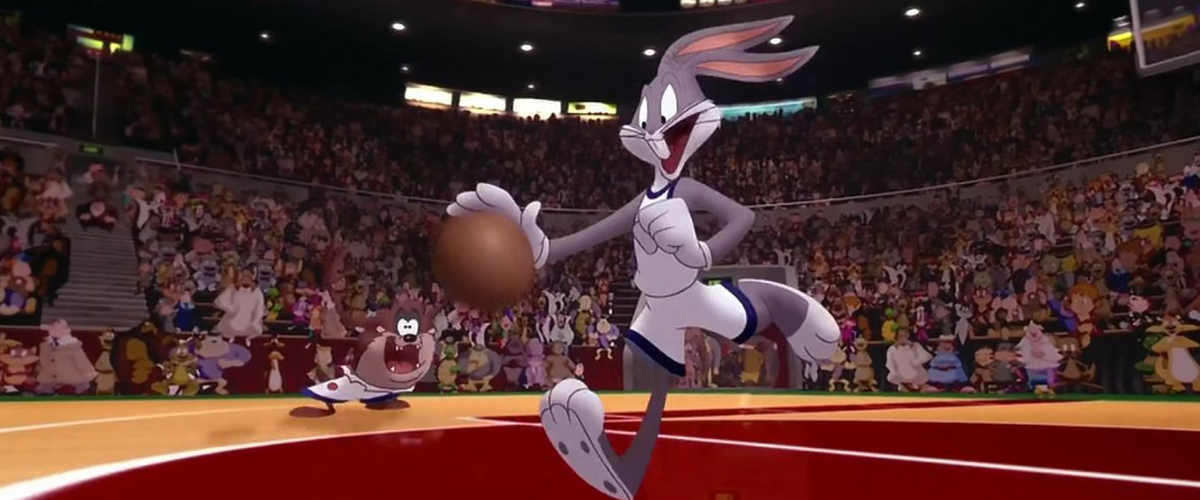 Space Jam: A New Legacy is an upcoming live-action/animated sports comedy film that will see basketball player LeBron James alongside the Looney Tunes characters such as Bugs Bunny, Daffy Duck, Tweety Bird, Marvin the Martian and more. Kath Soucie who voiced Lola Bunny in the 1996 Space Jam will be reprising her role. Said to be a film on parenting, according to actor-producer James, Space Jam: A New Legacy will definitely see some basketball matches when it releases 16 July 2021 in theatres and on HBO Max.
---
Jungle Cruise (Disney)
Based on the popular ride at Disneyland, Jungle Cruise sees Dr. Lily Houghton enlists the aid of wisecracking skipper Frank Wolff to take her down the Amazon in his ramshackle boat. Together, they search for an ancient tree that holds the power to heal – a discovery that will change the future of medicine. Jungle Cruise is set to release 29 July 2021.
---
The Suicide Squad (Warner Brothers)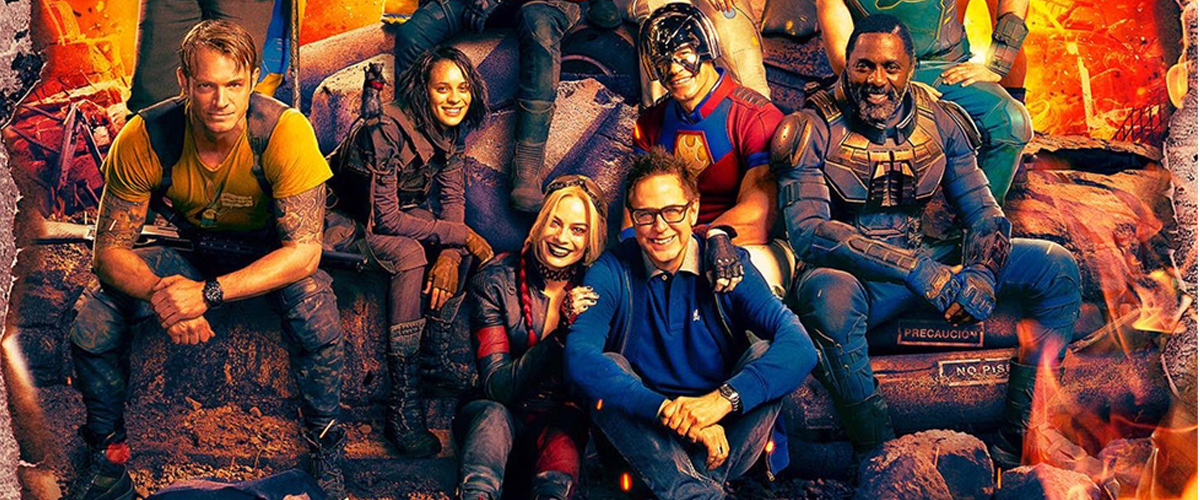 This soft reboot of David Ayer's 2016 movie Suicide Squad by Guardians of the Galaxy's James Gunn is said to be an R-rated violence galore with Margot Robbie reprising her role as Harley Quinn and an impressive 17-character line-up including Sylvestor Stallone and John Cena as Peacemaker. Considering how Suicide Squad was poorly receieved by fans, Gunn's The Suicide Squad is something fans have been anticipating. The Suicide Squad is slated to release 4 August 2021 in cinemas and on HBO Max.
---
The Hitman's Wife's Bodyguard (Lionsgate)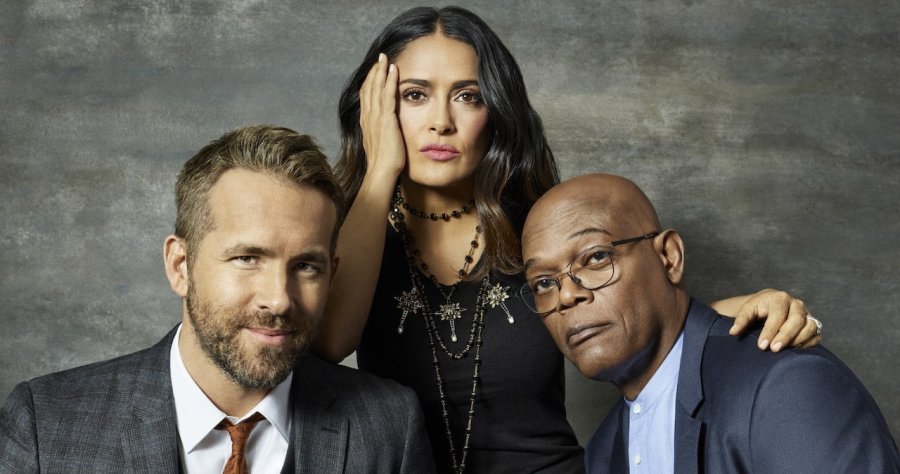 Four years after the events of the original film, bodyguard Michael Bryce continues his friendship with assassin Darius Kincaid as they embark on a new adventure to save Sonia, Darius's wife, from new threats. The Hitman's Wife's Bodyguard is scheduled for 20 August 2021 release.
---
Dune (Warner Brothers)
Denis Villeneuve's Dune is the second big screen adaptation of Frank Herbert's 1995 novel of the same name. The upcoming movie teases a breathtaking desert backdrop, futuristic, steampunk-like costumes and a high-profile ensemble that includes Timothee Chalamet, Oscar Isaac, Zendaya (Euphoria), and Jason Momoa. Dune arrives in theaters and on HBO Max on 1 October 2021.
---
Halloween Kills (Universal Pictures)
The twelfth installment in the Halloween franchise, Halloween Kills is set to premiere 15 October 2021 and will see unstoppable killer Michael Myers pursuing Laurie Strode and her family.
---
It's been a while since the G.I. Joe franchise took centre stage – nearly a decade to be exact – but this will all soon change starting with G.I. Joe: Snake Eyes. Starring Henry Golding, G.I. Joe: Snake Eyes will be an origin film focusing on the character and the challenges that come in front of him. G.I. Joe: Snake Eyes is currently slated for 22 October 2021.
---
Eternals (Marvel Studios/Disney)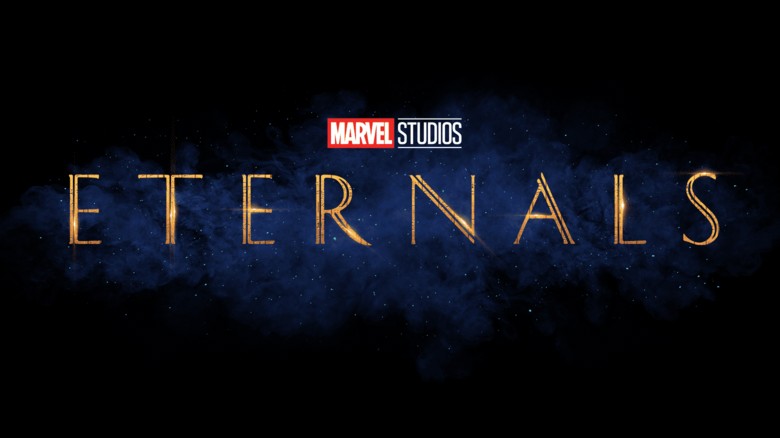 Eternals is Marvel's game-changing Phase 4 film about a group of immortal humanoids tasked with defending earth that is set to redefine the MCU. Eternals is expected to see a 5 November 2021 release.
---
Spider-Man 3 (Marvel Studios/Sony)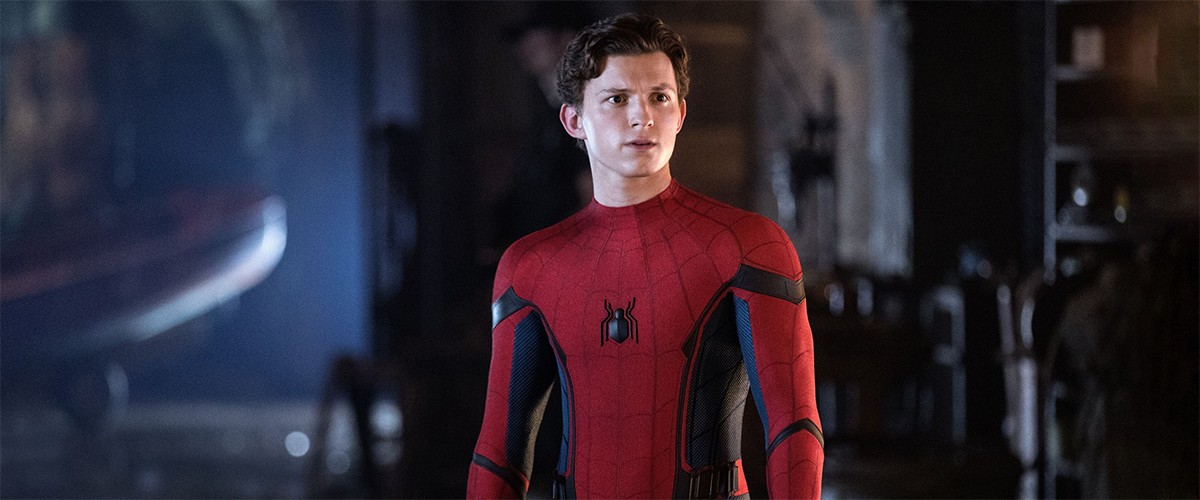 The untitled Spider-Man: Far From Home sequel will see Tom Holland reprise his role as Peter Parker (whose secret is out) and Benedict Cumberbatch as Doctor Strange who will presumably be dealing with some multiverse madness. Past Spider-Man Tobey Maguire and Andrew Garfield are expected to reprise their roles and appear in the sequel too.With the multiverse open, there's no telling who may show up in this movie or the Marvel Cinematic Universe at large moving forward. Spider-Man 3 is slated to release in theaters on 17 December 2021.
---
Black Adam (DC Entertainment/Warner Brothers)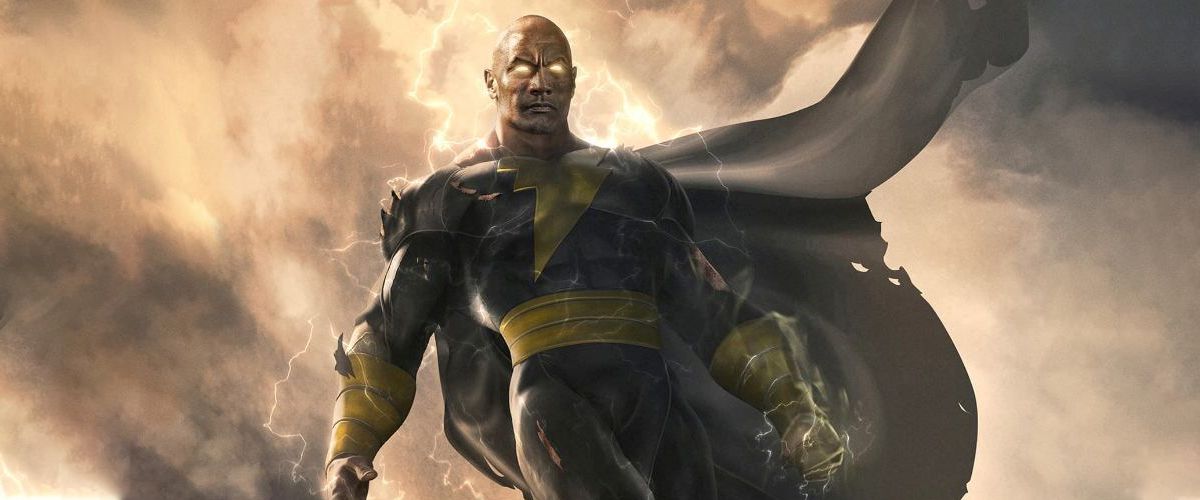 This Dwayne Johnson-led film will focus on the character's origins and introduce The Justice Society of America. Joining the cast is Quintessa Swindell as Cyclone and Aldis Hodge as Hawkman. Black Adam is scheduled to release 23 December 2021.