What did geeks enjoy doing more than half a century ago? In a world without gaming consoles, the Internet (the horrors!) and easy access to movies, geeks probably gathered to form book clubs. They would meet on a regular basis to read books, express opinions and enjoy a nice spread of pastries.
In this film based on a 2008 novel written by Mary Ann Shaffer and Annie Barrows, we get a glimpse of the kind of geeky fun that went on during book club gatherings.
Set in London during the 1940s, the story's protagonist is an idealistic London-based writer who receives a mysterious letter from a book club in Guernsey, a Nazi-occupied island off the coast of Normandy. With the hope of writing a feature article, she journeys to the unfamiliar land and becomes enchanted by the beautiful landscape and its people. With such a picturesque backdrop, you can expect romance to brew as well.
Running at 124 minutes, impatient viewers may not be able to sit through the movie without fidgeting. The screenplay by Don Roos and Tom Bezucha is extremely safe and predictable. Therefore, you shouldn't be hoping to see an explosive enemy aircraft attack or an action-packed showdown between opposing camps. What you'll get instead is a solid production that is steadily-paced and well-acted.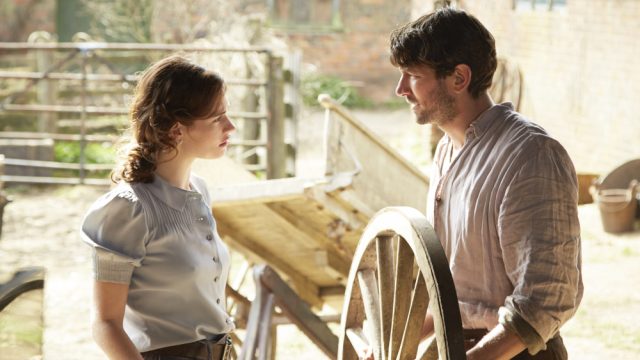 English actress Lily James (Baby Driver) has the right stature to play the lead role. Her charisma and free-spiritedness is immensely likeable. Accompanying her is Dutch actor Michiel Huisman, whom Game of Thrones fans will recognise as Daario Naharis, the fearless Stormcrows commander from Essos. The good-looking actor puts his manliness to good use in this film as he portrays a pig farmer with a painful past.
Veteran actresses Katherine Parkinson (The Boat That Rocked) and Penelope Wilton (The BFG) are perfectly cast as the older members of the book club. Parkinson is a chatty but lonely gin maker, while Wilton is a reclusive lady who history has been unkind to. Elsewhere, Matthew Goode (Watchmen) and Glen Powell (Hidden Figures) take on supporting roles. There are fine performances throughout, and no one is jarringly cast.
Director Mike Newell (Harry Potter and the Goblet of Fire) is the man behind this fine ensemble. He manages to put together an amiable story in this day and age of CGI-laden movies. Needless to say, the cinematography is gorgeous, thanks to the scenic locations that make you want to take a much-needed break in the countryside. From Alexandra Harwood's music score to Charlotte Walter's design, production values are splendid.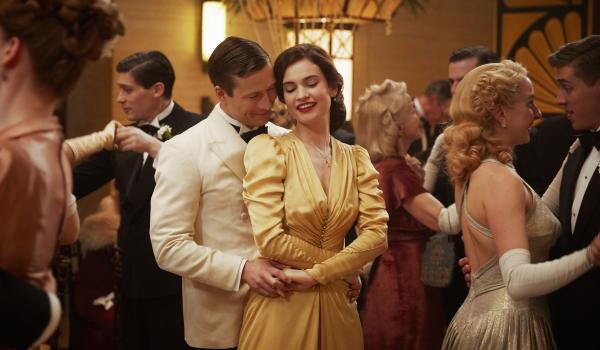 If you are in the mood of a film that is flowing with feel-good vibes, this is one title to check out. With a bit of drama (it's wartime after all), a bit of love triangle tension – nothing beats having to choose between a well-to-do army man and a carefree villager, and the occasional subdued humour, this movie is an apt choice to chill the evening away.
The movie title "The Guernsey Literary and Potato Peel Pie Society" is quite a mouthful, the plot isn't particularly exciting and the movie poster looks unfortunately bland. But do not let these put you off, especially when it is the only other title opening in Singapore alongside, ahem, that superhero blockbuster.
GEEK REVIEW SCORE
Summary
Guernsey Literary what? There's a Potato Peel Pie too? This solid and well-acted film is actually more than what its seemingly bland plot has to offer.
Story -

7/10

Direction -

7/10

Characterisation -

7.5/10

Geek Satisfaction -

6.5/10
---

Drop a Facebook comment below!