Have you ever wondered what the world is like for the NPCs in our favourite games? Well, Ryan Reynolds has the answer. In his new film, Free Guy. The movie is about a bank teller in a video game, Free City, that has become aware of his existence.
As a result, he decides to become the hero of the game and tries to save it before the developers can shut it down. This action-comedy pulls elements from GTA V, Fortnite and Just Cause while retaining Ryan Reynold's specific brand of humour.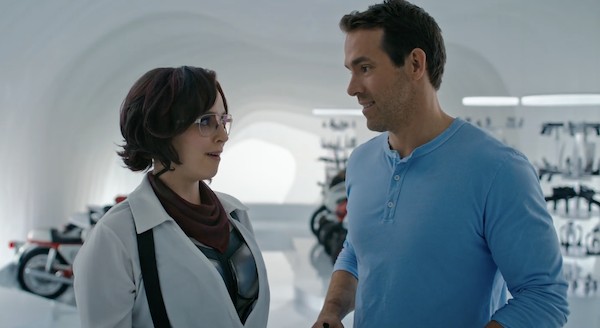 Ryan Reynolds is essentially reprising his role as Deadpool with his quick wit and his knack for violence but this time in a much more naive character. The trailer includes some quintessential video game features before and after Reynolds puts on glasses from one of the players.
At the beginning of the trailer, it is already clear that it's a videogame with players running around shooting people and punching Reynolds in the face. You'll even see things like the minimap, health kits on the street and other players usernames and level.
We may have had video game-inspired movies before and most of them turn out to be absolute trash *cough* Pixels *cough*. But this is an original idea that seems promising and this will be the first movie since Disney's acquisition of 20th Century Fox, add that with Ryan Reynolds at the helm, it's sure to be worth watching when it comes out on July 3, 2020.