Established only in May 2013, Geek Culture is the place where we share all things geeky, and by visiting this page, you declare yourself one of us!
If you have grown up with a steady diet of all things related to pop culture, video games, sci-fi, board games, gadgets, toys, one way or another, this will be your second home.
We are a collective bunch of geeks who love to share our passion with the rest of the world. Just like the Beholder we have adopted as our mascot, we have both depth and width of geeky topics we cover.
Have a great geeky idea or news tip that you would love to share?
Ping us directly via Facebook Messenger now, or via the form below:
---
Work With Us!
Geek Culture provides an engaged niche audience in all things geeky. If you are a fellow geeky company who would like to reach out to us for a collaboration, we provide a great platform to get the word out far and wide.
We are no pretenders. Our readers are a discerning bunch and we love them to bits. Geek Culture strives to provide the most engaging editorial content that will make your brand shine brighter than the Ark of the Covenant. Rest assured no faces were melted; you won't find us copy pasting press releases here.
Ranging from not only banner ads to commissioned stories, Geek Culture is able to provide brands a smarter way to reach out to their audience. We are 100% no fluff and have the stats to back it up.
Start the conversation (via the form above) and leave the rest with us.
---
Send Us Snail Mail / Product Reviews!
Our Location
1 Liang Seah Street, #03-01, Liang Seah Place
Singapore 189022
---
Meet The Geek Squad!
Yonk is a geek who is fortunate enough to have an equally geeky Star Wars fan for a wife, who owns a LEGO Millennium Falcon encased in a glass coffee table as their home's centre-piece.
Gerald currently straddles between his love of video games and board gaming. There's nothing that interests him more than trying out the newest and fanciest gadget in town as well. He dreams of publishing a board game sometime in the future!
Hsals needs more space in his house, and more money in his bank account to pay for all the toys, collectibles and other geek related items that companies are churning out. Free-time? Girlfriend? Who's got time for those?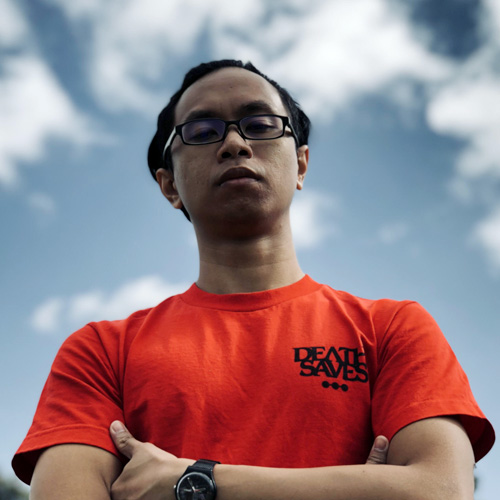 Marion has a serious RPG addiction. Sometimes it bleeds into real life; he forgets to sleep because he thinks he has a Witcher's body clock. Forgive him in advance if he suddenly blurts out terms such as "Mind Flayer" and "Magic Missile", because never once does he stop thinking about his next Dungeons & Dragons game.
Si Jia is a casual geek at heart – or as casual as someone with Sephiroth's theme on her Spotify playlist can get. A fan of movies, games, and Japanese culture, Si Jia's greatest weakness is the Steam Summer Sale. Or any Steam sale, really.
JoYFQ is a Gryffindor who distracts herself from the pitfalls of capitalism and hegemonic representations by reading fanfiction. Has surprisingly good RNG luck in games. Probably just jinxed herself.
Sherwin once held the Matrix of Leadership, but wisely passed it on to the rightful leader of the household.
Drew used to be a professional videogame reviewer, then he took an adulthood arrow to the knee. Now he is a content strategist, helping brands tell their stories without resorting to overused videogame memes.
Lash grew up living and breathing Star Wars, and has lost complete touch with reality. She survives solely on movies, music and coffee.