Think video games to movies, and we have Mario and Luigi to thank, and blame for this.
The first time around, the first live-action adaptation of the iconic video game tanked so badly, Super Mario Bros. (1993) basically gave the games-to-film genre of films a bad reputation that took 30 years to recover from. Thankfully, the recent success of The Super Mario Bros. Movie has proven that movies adapted from video games can finally succeed.
But you know Hollywood – the moment audiences are ready to embrace video game-to-screen adaptations, Tinseltown is all primed to give you what you think you want because, at last count, there are over two dozen video games looking to make their transition to movies and TV, via live-action or animation. And of course, just because the game is good, doesn't mean the movie will be – just ask Mario.
It can be hard to keep track of every title coming our way, which is why in this list, we've compiled every single video game to movie in development for 2023 and beyond. If you're keen to find out what's coming to TV, check out our other list. From Borderlands and Death Stranding to Ghost of Tsushima, here's what fans can expect in the (very) near future.
---
Ark: Survival Evolved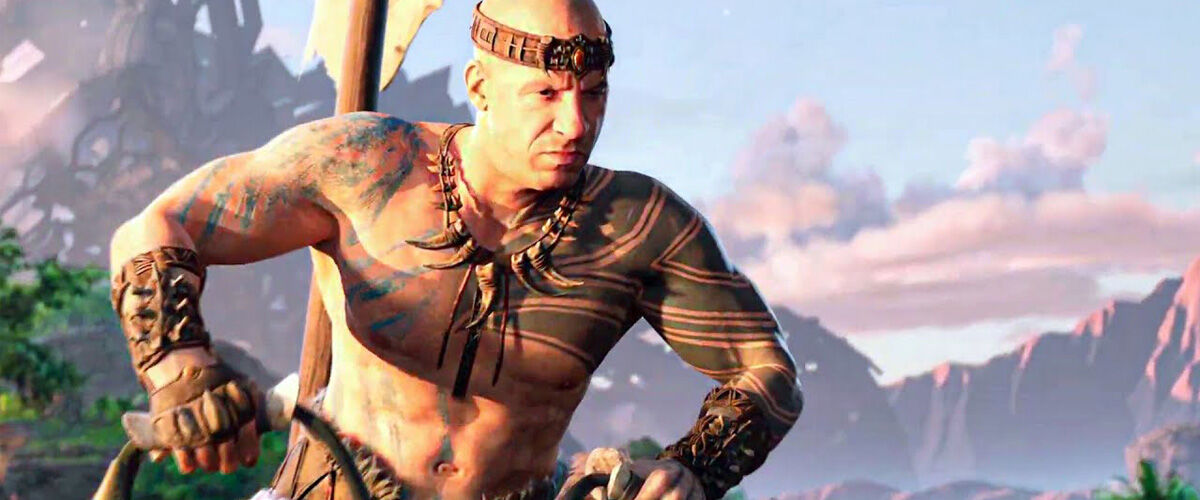 Release Date: TBC
Dinosaurs, guns, and hunting in tribes are what Ark: Survival Evolved is all about. Developed by Studio Wildcard in 2017, this multiplayer game allows you to build bases, ride dinosaurs and kill other players – Even in the name of family. Yes, Vin Diesel is reportedly working on a movie adaptation of Ark: Survival Evolved. He even starred in the trailer for the game's sequel. Regardless, for a title that is famous for tribal wars and dinosaurs, it will not be surprising if the movie is all about family.
---
Beyond Good & Evil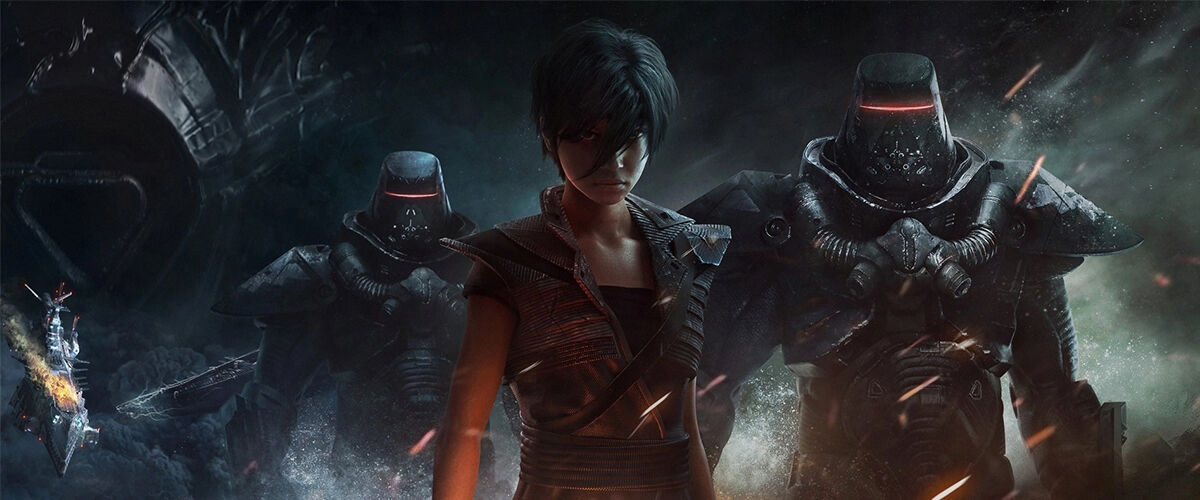 Release Date: TBC
Is Beyond Good & Evil a franchise beyond saving? Fans of this action-adventure RPG developed by Ubisoft have been waiting for a sequel since it was first teased in 2008. Imagine the hype when Ubisoft added fuel to the fires of anticipation through an announcement of a live-action-plus-animation mix film adaptation of the IP.
The film adaptation will allegedly be hosted on Netflix, with Detective Pikachu's director Rob Letterman directing the picture. Ubisoft Film and Television's Jason Altman and Margaret Boykin will be producing the film too. To date, both the game's sequel and adaptation are still in development.
---
BioShock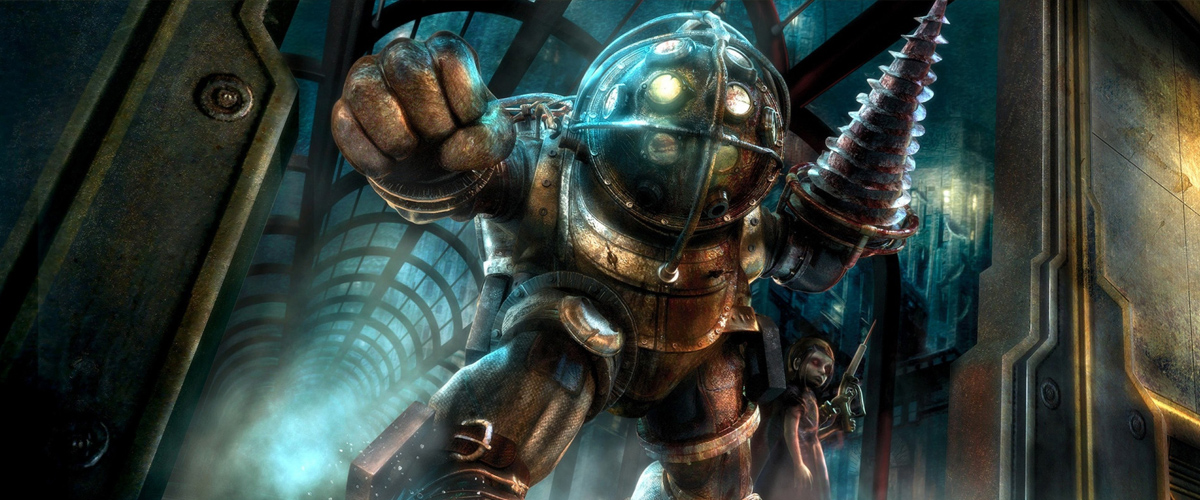 Release Date: TBC
BioShock was a title ahead of its time when it was first introduced to gamers through the Xbox 360 in 2007. Released by Take-Two Interactive and 2K, the first-person shooter tackled complex themes like the hubris of man and ethics, wrapped around the compelling setting of an underwater city called Rapture. It was exciting to hear that Netflix had commissioned the adaptation of the story into a feature film. 
Little has been revealed in the movie's development. So far, Francis Lawrence (The Hunger Games, I Am Legend) will be directing the movie and Michael Green (Logan, Blade Runner 2049) will be adapting the screenplay. Take-Two Interactive and 2K are also heavily involved in the production, but it will take a while before movie-goers can experience the wonders of Rapture and the horrors of mutilated splicers.
---
Borderlands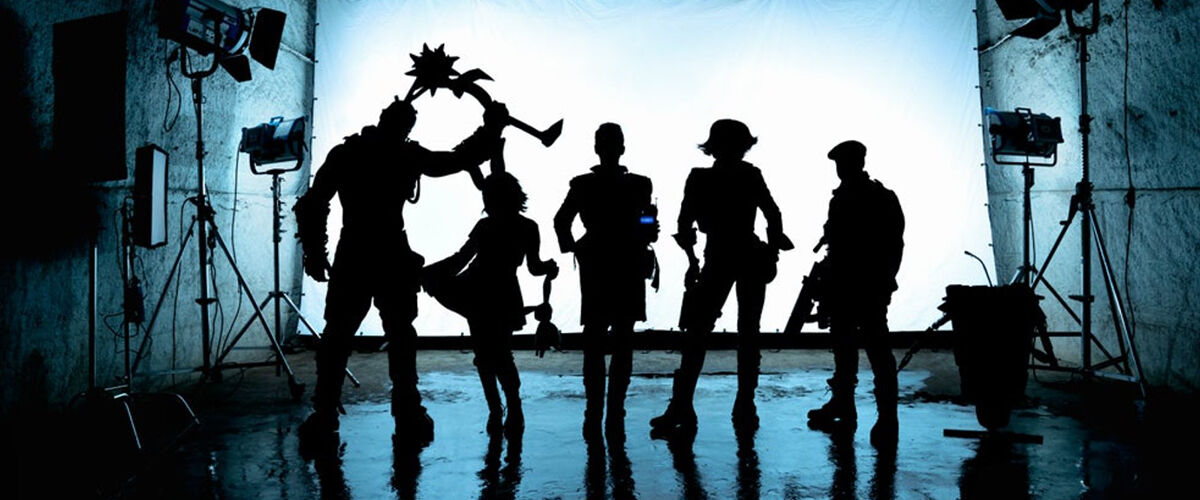 Release Date: 9 August 2024
Publisher 2K has been bringing loads of guns, adventure and mayhem with Borderlands since 2009, and fans will have more looting and shooting coming up on the silver screen with the game's film adaptation.
Directed and written by Eli Roth (Hostel, The Green Inferno), and featuring a star-studded cast including Cate Blanchett, Kevin Hart, Jack Black, and Jamie Lee Curtis, things were looking good for the film, until fans realised that the movie was announced in 2015, and reportedly completed filming in 2021, but aside from the image above, nothing else from the Lionsgate Films movie has been revealed.
More recently, noted writer Craig Mazin, who helmed HBO's acclaimed Chernobyl before working on the TV adaptation of The Last of Us, was reportedly removed as a writer for the film, and in his place is an unknown writer, "Joe Crombie".
The movie reportedly involves five criminals who are sent to find Atlas' missing daughter, but we're more curious about the missing writer here. And the last we checked, the movie has undergone some reshoots by Deadpool's Tim Miller, not Roth.
---
Call of Duty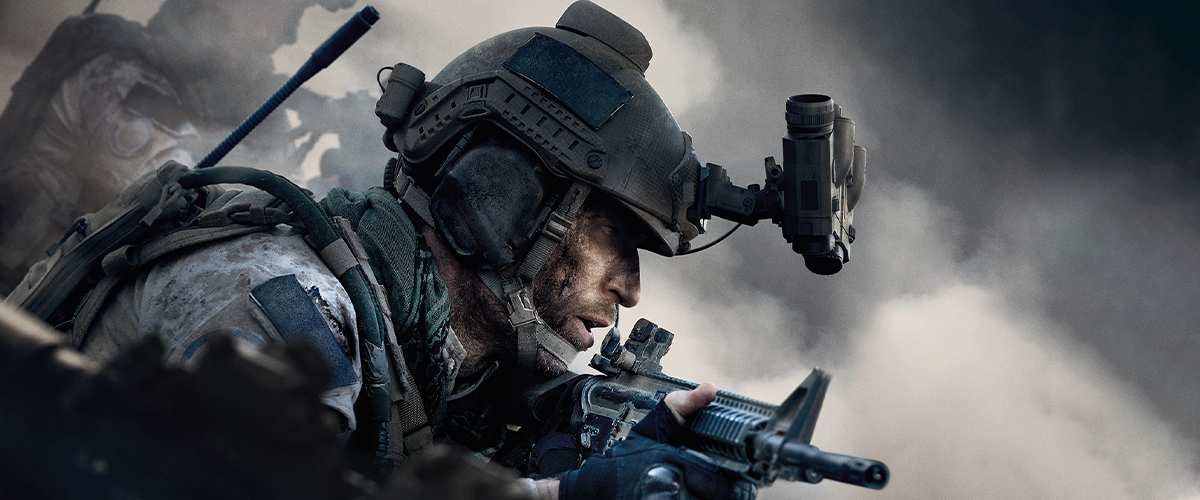 Release Date: TBC
A Call of Duty movie would have been the perfect idea for a Hollywood feature. Unfortunately, although a live-action movie of this yearly Activision IP had been announced back in 2016, the feature's writer Stefano Sollima (Sicario: Day of the Soldado) had confirmed that the project has been indefinitely shelved. Bummer.
---
Comix Zone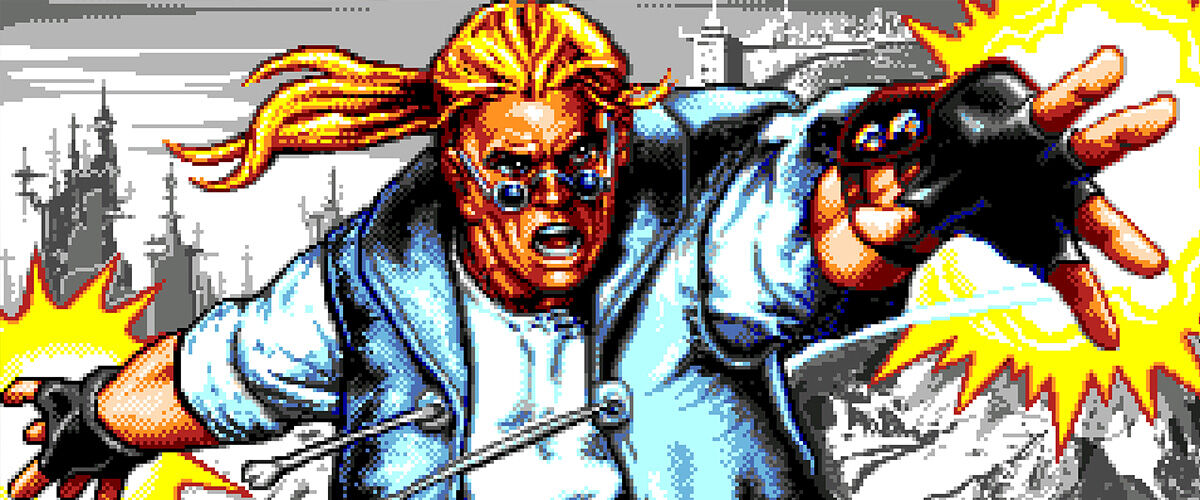 Release Date: TBC
Comix Zone was one of the many popular titles released by SEGA for the SEGA Genesis in the '90s. The game follows Sketch Turner, a cartoonist who was sucked into his own comic during a thunderstorm, transforming him into a superhero. This classic beat 'em up had iconic post-apocalyptic visuals and a memorable concept of stages in the form of comic panels.
So, when SEGA confirmed a movie adaptation of this '90s classic, brows were raised. The film will be a loose adaptation of the game and is being written by the award-winning HBO animated series Young Justice's Mae Catt. SEGA is collaborating with indie studio Picturestart to produce the film. Fans are eager to see how this comic-book-inspired game-turned-movie will turn out.
---
Days Gone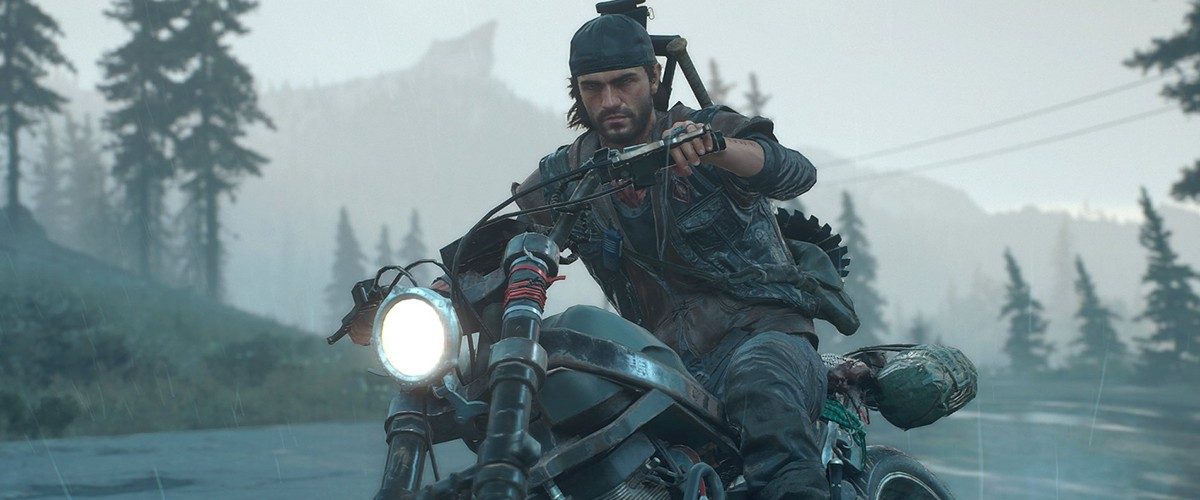 Release Date: TBC
Days Gone was promising when it was first revealed by Sony's PlayStation Studio's Bend Studio in 2016, but after a lacklustre launch, it will reportedly not get a sequel due to the game's mixed critical reception.
Still, it's still a Sony property and a Days Gone live-action film adaptation was one of the many entries announced by Sony Interactive Entertainment (SIE). X-Men: First Class' screenwriter Sheldon Turner is currently writing the script for the movie. And who knows? If the film adaptation succeeds, PlayStation Studio might commission the revival of the game's sequel.
---
Dead by Daylight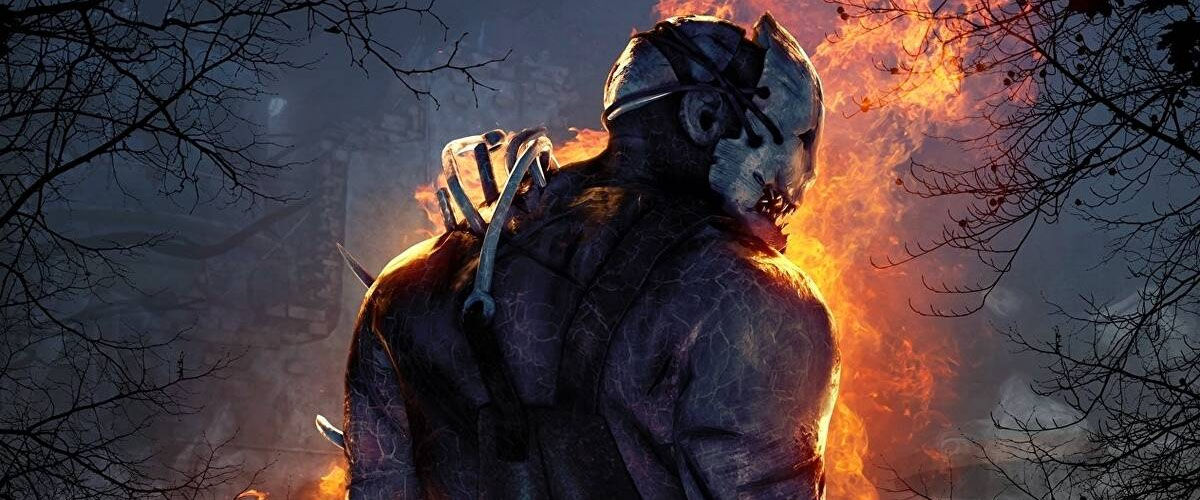 Release Date: TBC
Behaviour Interactive's Dead by Daylight is an asymmetric multiplayer horror game where four players try to escape a killer by sneaking around and repairing generators. The game is inspired by campy horror classics like The Evil Dead and Texas Chainsaw Massacre.
Apparently, the camp of Dead by Daylight will hit theatres with James Wan at the helm, bringing campy horror games inspired by campy horror movies back full circle (because a Dead by Daylight movie will be a campy horror movie adapted by a campy horror game inspired by camp – you get the picture.). His production company, Atomic Monster, will be teaming up with Blumhouse Productions and Behaviour Interactive to produce the movie. Everything is indeed a remix.
---
Death Stranding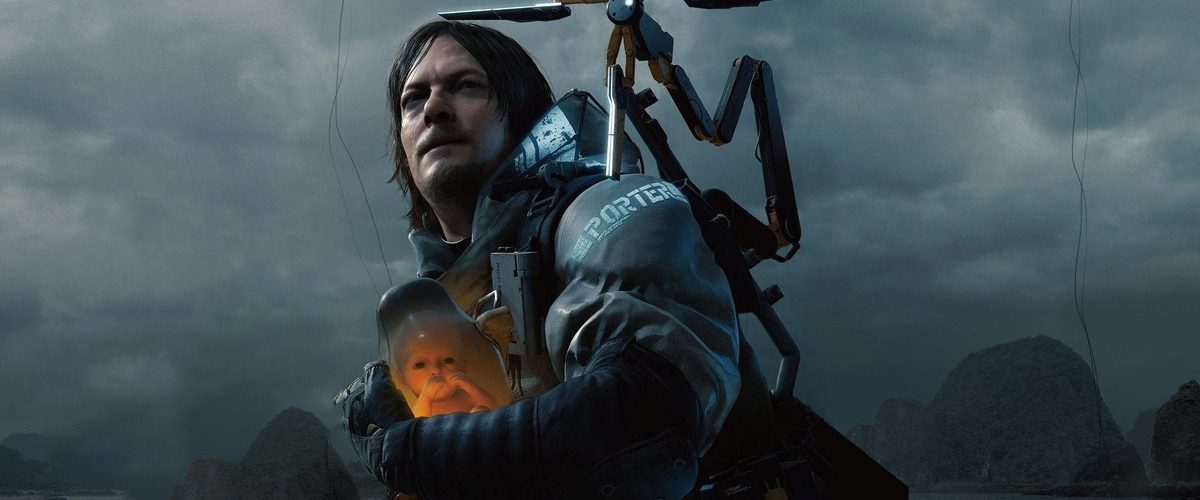 Release Date: TBC
We have cinema to thank when it comes to Hideo Kojima's iconic video game works, including his notable Metal Gear series, and Kojima Production's Death Stranding is no exception. Although Kojima is not directing the upcoming Death Stranding movie, he is heavily involved in its production and we like to think of him as the guy directing the director.
Hammerstone Studios and Alex Lebovici (Barbarian) will be producing the film adaptation along with Kojima Productions. Further details about the project, including the plot, are still being ironed out.
---
Detective Pikachu 2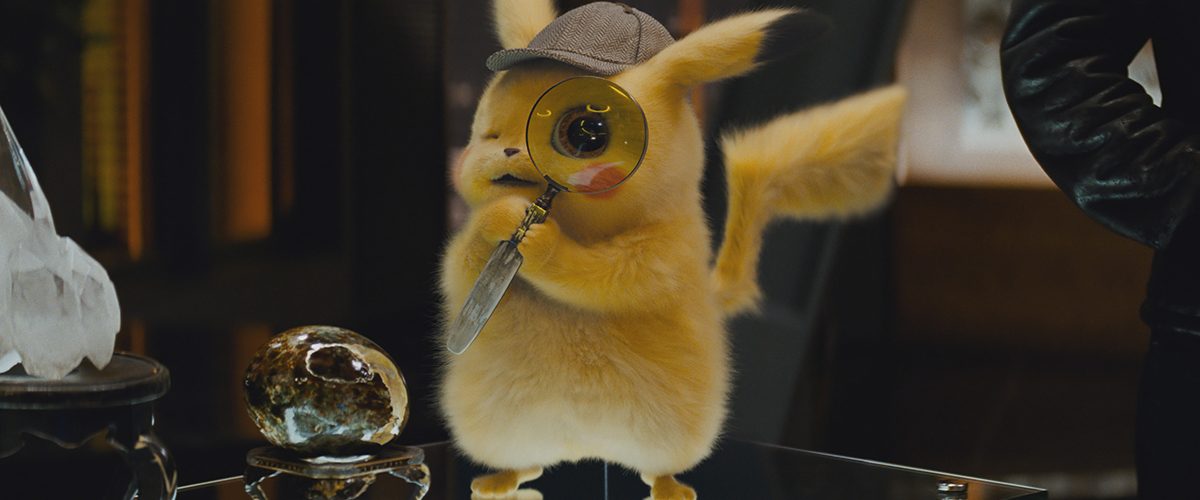 Release Date: TBC
Detective Pikachu was one of the many first critically-acclaimed game-to-film adaptations. Little is known about the development of the sequel, although Legendary Entertainment has confirmed its in-progress status.
The movie was adapted from the Detective Pikachu video game, released by Nintendo and The Pokemon Company in 2016. Rob Letterman (Gulliver's Travels, Goosebumps) serves as director, with Ryan Reynolds (Deadpool, Free Guy) starring as Detective Pikachu's voice actor. While hope is in the air that they will return for the sequel, all fans can do now is hang tight for more information.
---
Dragon's Lair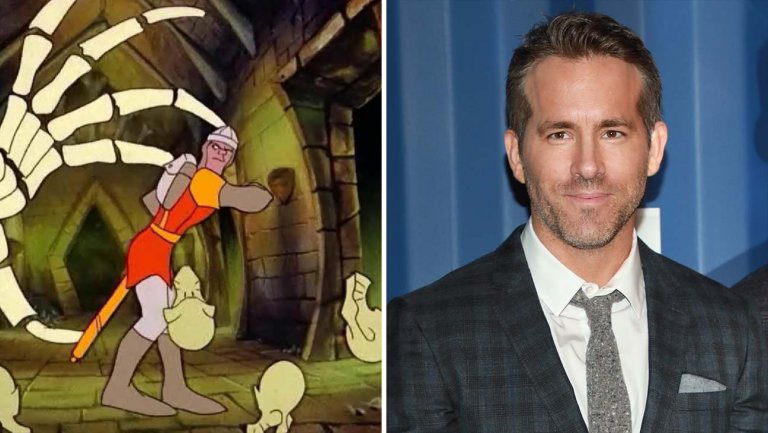 Release Date: TBC
Dragon's Lair has been receiving a fair share of exposure to the general contemporary Hollywood consumer since Stranger Things (Aside from Dungeons & Dragons). This retro gaming icon, published by Cinematronics in 1983, is getting a live-action adaptation, with Ryan Reynolds (Deadpool, Detective Pikachu) who will star in the film.
There was a Kickstarter project in 2015 that was supposed to serve as a springboard for a movie starring Gary Oldman (Dracula, Leon the Professional). The project had failed in its funding, leading to Netflix picking up the reins of hosting the project. No one is sure when we will hear of a release date for this retro-filled feature.
---
Duke Nukem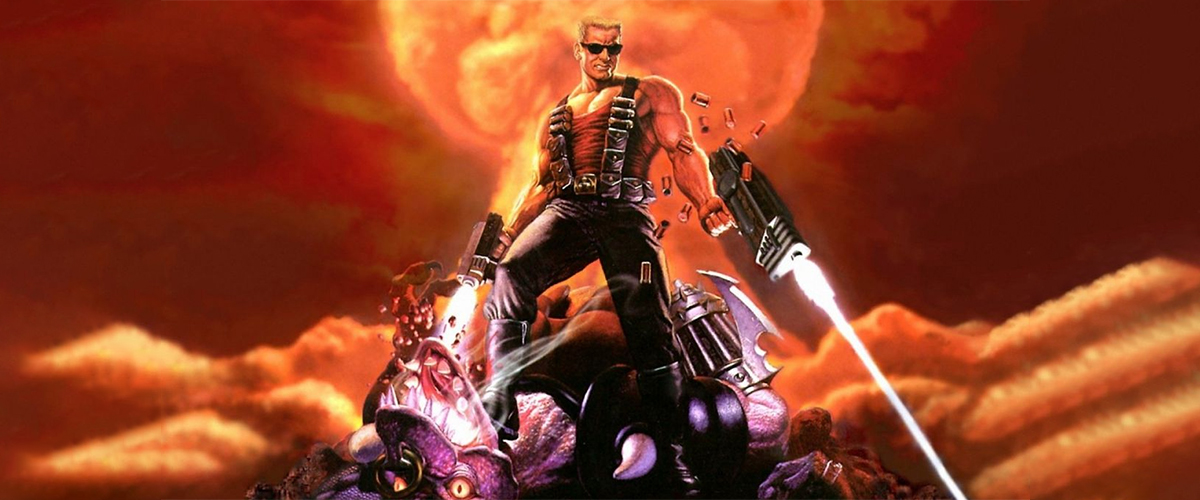 Release Date: TBC
"It's time to kick a** and chew bubble gum. And I'm all out of gum." is a line that appears both on a silver screen (They Live) and video games (Duke Nukem). The line truly embodies how both mediums are closely intertwined and inspired, even though it came from Hollywood first. Now, we may hear the Duke himself say that line again in cinema.
The creators of Cobra Kai Josh Heald, Jon Hurwitz, and Hayden Schlossberg will be bringing this hypermasculine blonde man to Hollywood to shoot down aliens. Legendary Entertainment (Dune) owns the rights to the adaptation from Gearbox Software. Looks like more alien bast*rds are gonna pay for shooting up his ride.
---
Firewatch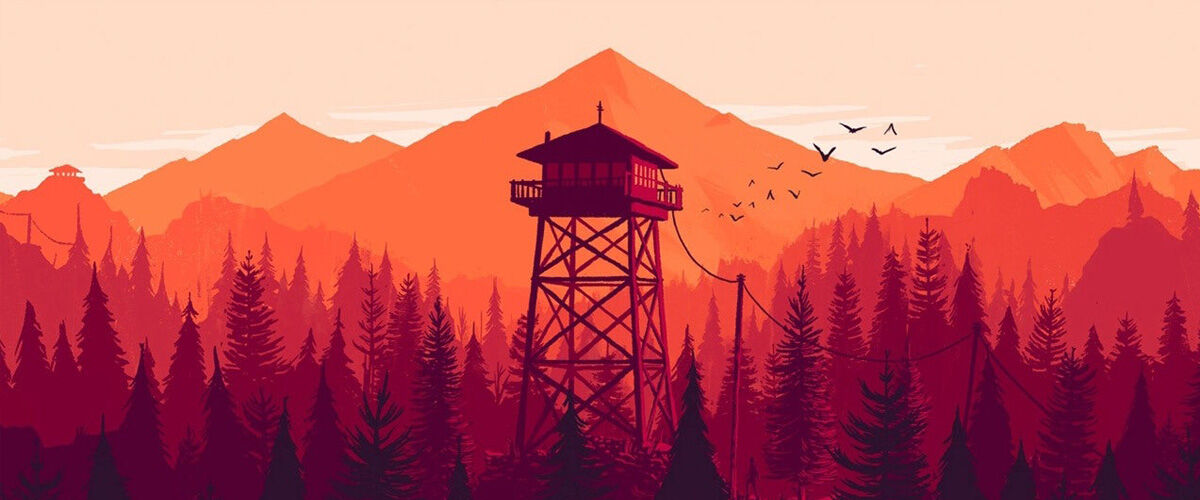 Release Date: TBC
Firewatch is a walking simulator that proves that a walkie-talkie and some time alone in the forests of Wyoming would make a good setting for a compelling story about estrangement and stranger danger. The game was published and developed by studio Campo Santo, telling the story of a fire lookout Henry who encounters shady characters during his forest patrols.
The game is getting a film adaptation, with Lionsgate and Campo Santo working together to produce the picture. The story for the adaptation will stick closely to the plot of the game, focusing on Henry uncovering mysterious occurrences in the Wyoming wilderness of 1989.
---
Five Nights at Freddy's
Release Date: 27 October 2023
Have you seen the Five Nights at Freddy's movie trailer? It's pretty surreal to see creepy animatronics like Freddy Fazbear, Bonnie, Chica, and Foxy so accurately depicted in the film adaptation.
The FNaF movie is directed by Emma Tammi (The Wind, Into the Dark), and is produced by Blumhouse Productions (M3GAN, Insidious: The Red Door). It stars Josh Hutcherson (The Hunger Games), a security guard who takes a job at Freddy Fazbear's Pizza, a pizzeria haunted by iconic possessed mascots, and horror veteran Matthew Lillard (Scream, Scooby-Doo) as William Afton.
The movie will be available in theatres and streaming on Peacock, so viewers get a choice to be jump-scared in theatres or in the comfort of their own homes.
---
Ghost of Tsushima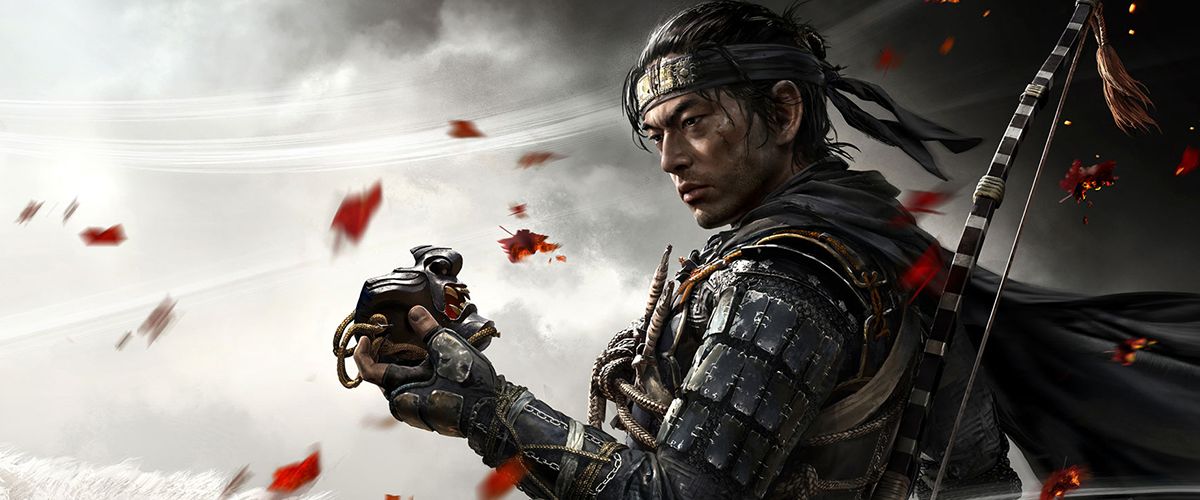 Release Date: TBC
Released in 2020 by Sony Interactive Entertainment (SIE) and Sucker Punch Studios, Ghost of Tsushima is a story of a samurai warrior Jin Sakai who sets aside the traditions of the samurai to survive a Mongol invasion, and the premise lends itself to a major movie treatment, serving as another title that brings cinema-inspired video games back full circle to the silver screen.
The game was inspired by the cinematography and epic feudal plots of renowned Japanese filmmaker Akira Kurosawa. The adaptation's director Chad Stahelski (John Wick: Chapter 4) aims to honour the spirit of the game through its visuals, story, and a full Japanese cast.
---
Gran Turismo
When it comes to video game to film adaptations, the racing genre is perhaps the last thing on your mind. Enter Sony Pictures' Gran Turismo, a film about a gamer who plays the titular Polyphony Digital-developed racing simulation and is so good at it that he became an actual professional race car driver (it's based on a true story!).
The film is directed by Neil Bomkamp (District 9, Chappie) and stars David Harbour (Stranger Things, Black Widow), Orlando Bloom (Pirates of the Caribbean, The Lord of the Rings), and Archie Madekwe (Midsommar). The good news? Its release is closer than we think – 11 August 2023.
---
It Takes Two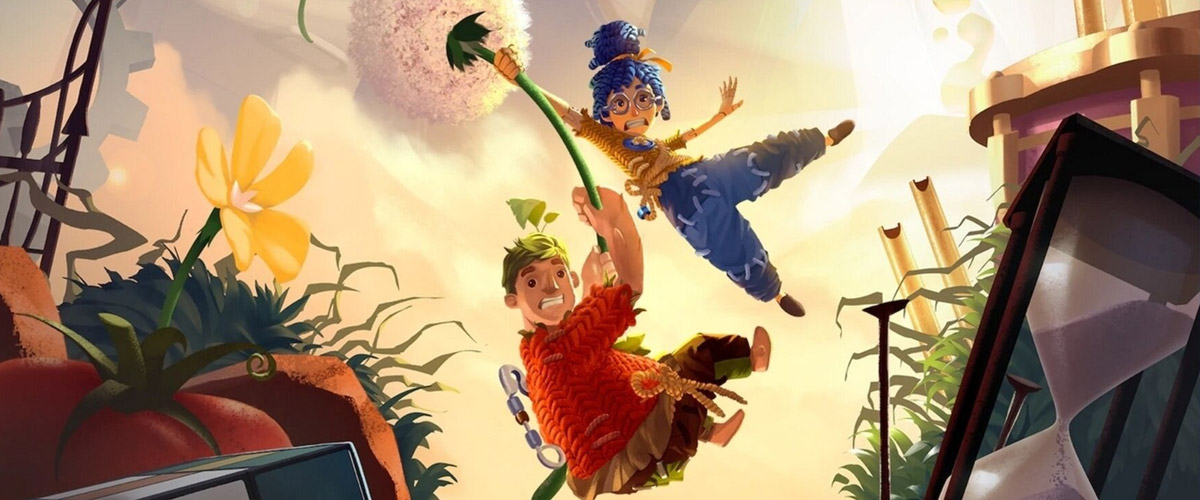 Release Date: TBC
It Takes Two is an award-winning video game developed by Hazelight Studios and published by Electronic Arts (EA) in 2021. It's a story of an estranged couple, May and Cody, who is forced on an adventure to mend their relationship as their souls are transferred into a pair of dolls. Sounds like an easy Hollywood plot, and that's why Dwayne 'The Rock' Johnson has taken up the mantle to produce the adaptation with Amazon with Seven Bucks Productions and dj2 Entertainment.
Sonic the Hedgehog writers Pat Casey and Josh Miller will pen the script, with the game's developers Josef Fares and Oskar Wolontis executive producing the film.
---
Just Cause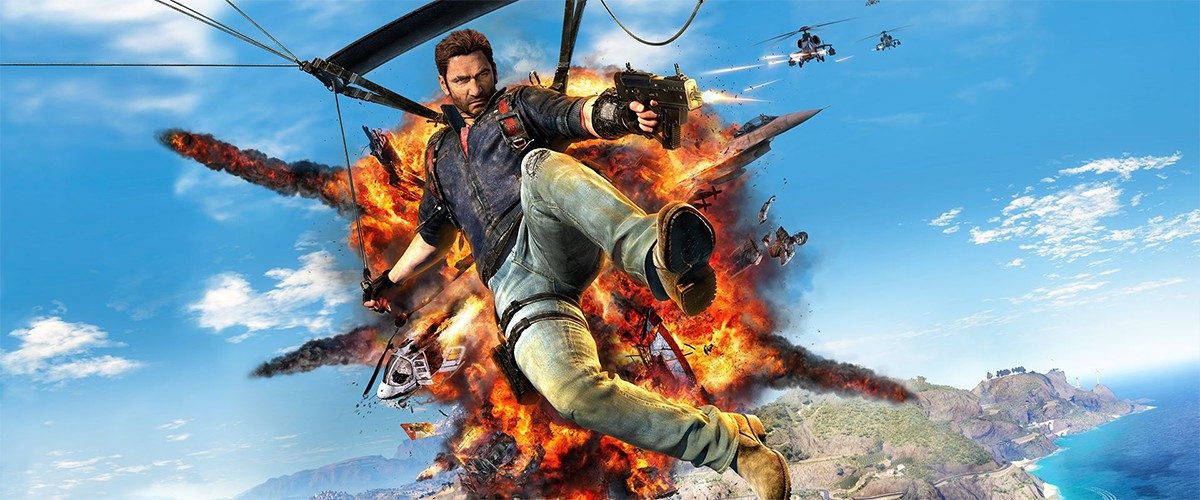 Release Date: TBC
It has been nearly half a decade since we last heard of updates to a Just Cause film adaptation. Last we checked, John Wick's writer Derek Kolstad had signed on to write the script for it. According to Hollywood Reporter, action-comedy Stuber's director Michael Dowse will take the helm in directing the movie. It's safe to say that the adaptation may be in development hell for now, although fans can always hope for new updates in the future.
---
Mega Man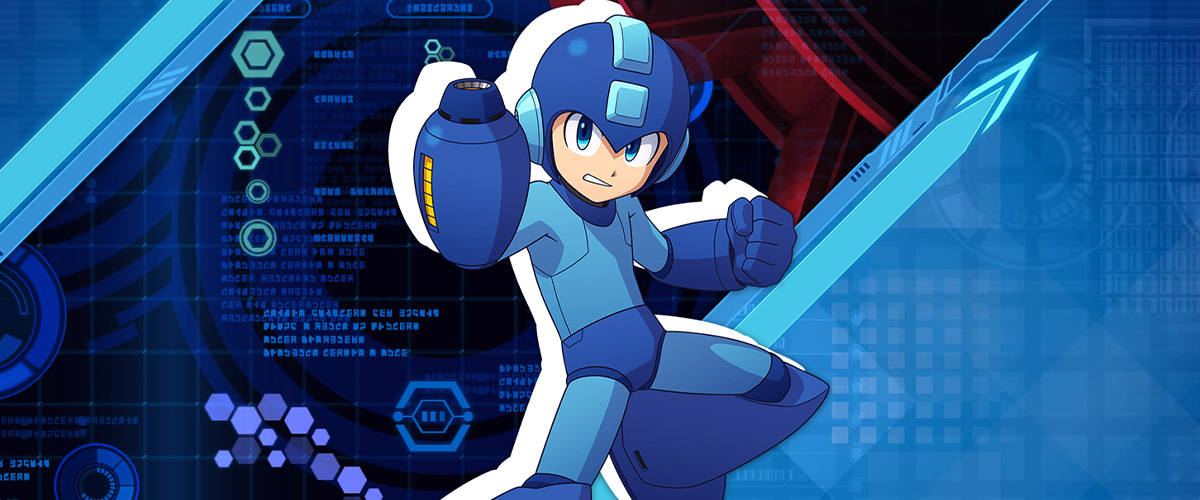 Release Date: TBC
It was announced that Capcom's Mega Man would be receiving a live adaptation movie in 2018. Although information regarding the adaptation is limited today, we know that the movie is being developed by Chernin Entertainment and is set to be hosted by Netflix. The adaptation is directed by Supermarché's Henry Joost and Arel 'Rel' Schulman. Will we get to see the likes of Mega Man and Zero in live-action glory just like Sonic the Hedgehog and Knuckles? Only time will tell.
---
Metal Gear Solid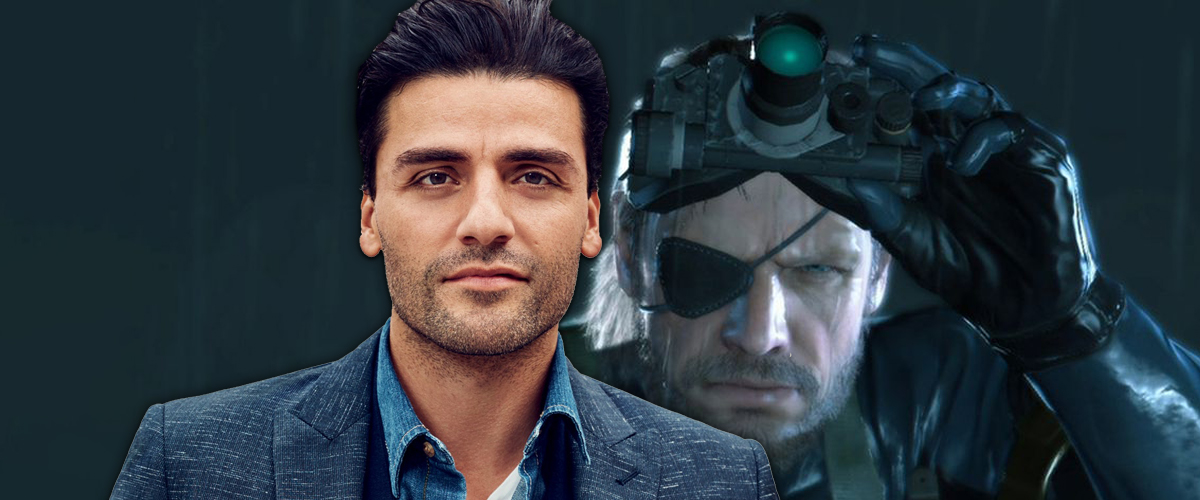 Release Date: TBC
Metal Gear Solid is a franchise that established game designer Hideo Kojima as a game auteur, capable of telling grand cinematic stories since the first game for the PlayStation in 1998. And it's all thanks to his love for movies, which explains why fans are waiting to experience the same scale of espionage and robots of mass destruction on the silver screen, with Sony Pictures and Jordan Vogt-Roberts at the helm.
Oscar Isaac (Spider-Man: Across the Spider-Verse, Dune) has been cast as the iconic clone of Big Boss tasked to infiltrate a nuclear weapons facility to neutralise a terrorist threat from a renegade special unit called Foxhound.
---
Metro 2033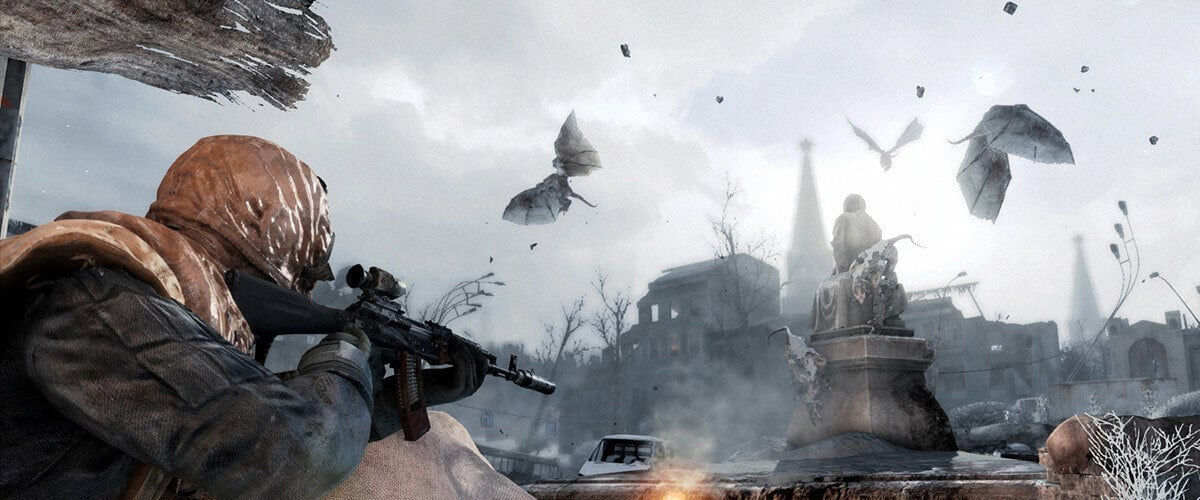 Release Date: TBC
The Metro 2033 movie was supposedly set for a 2022 premiere. Unfortunately, nothing came of it so far as the year passed. The video game title, based on the award-winning Russian book of the same name published in 2002, introduced gamers to a post-apocalyptic Russia ravaged by monsters in 2010. In the world of Metro 2033, the weather was harsh, bullets were currency, and Fascists rule the last bastion of humanity.
According to Dmitry Glukhovsky, the adaptation is being produced by Russia's largest media company Gazprom-Media. No further information on the movie's release has surfaced, so the world is still waiting.
---
Minecraft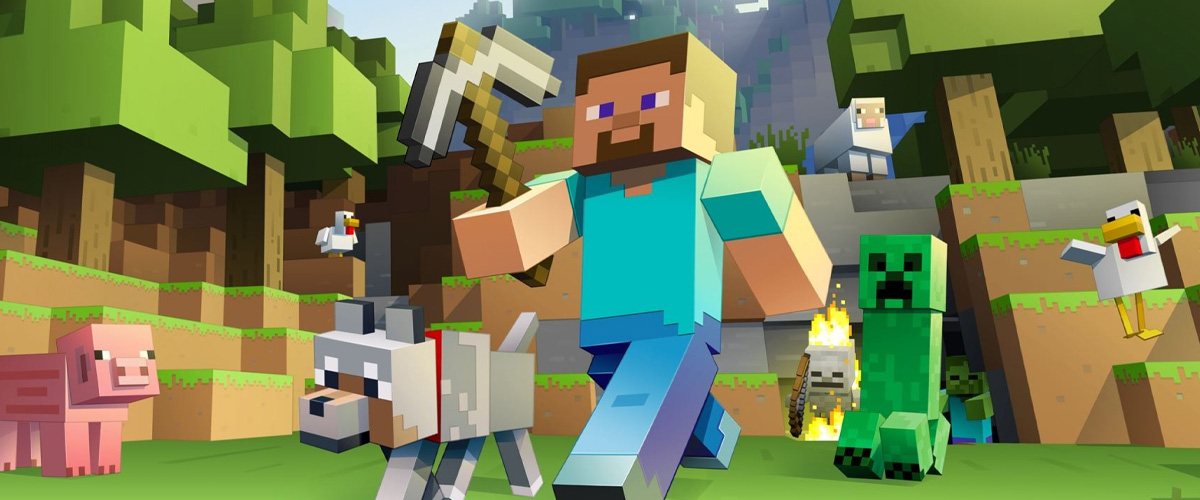 Release Date: 4 April 2025
Remember when Minecraft was just all about gathering resources and trying not to get blasted away by creepers? That was in 2011 when Mojang Studios wasn't part of Xbox Game Studios. Today, we have story-driven plots of blocky characters from Telltale Games and a movie that will feature Jason Momoa.
The Minecraft film adaptation will be distributed by Warner Bros. Pictures, and is currently directed by Jared Hess (Napolean Dynamite, Nacho Libre). Comedy actor Steve Carell (The Office, Despicable Me) will also be a part of the cast. The Minecraft movie adaptation is slated for release in April 2025.
---
Mortal Kombat 2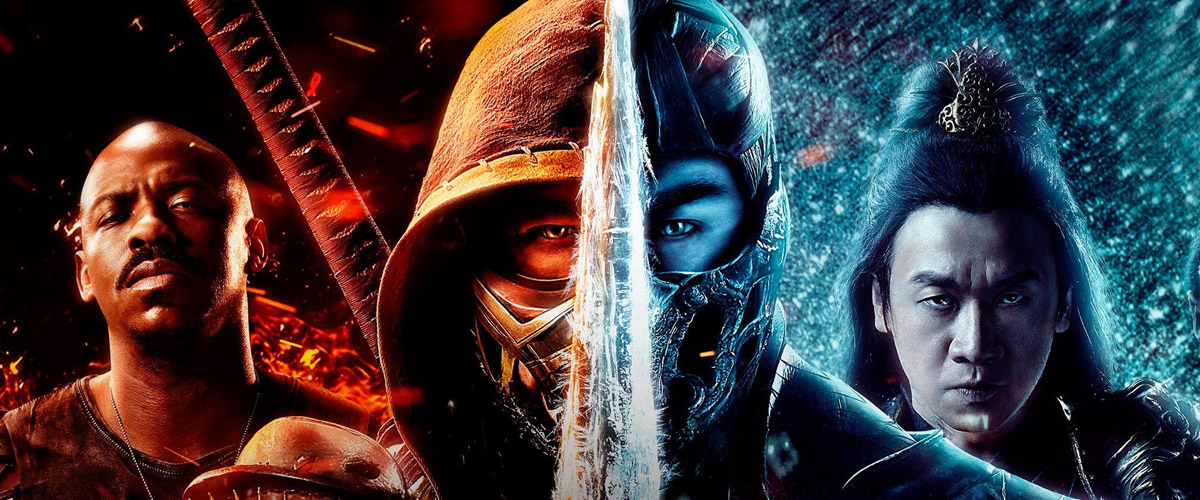 Release Date: TBC
NetherRealm Studios' Mortal Kombat has come a long way since its release in 1992. The IP has stood the test of time against judgemental conservatives who deemed the game too violent, and two poorly written live-action adaptations (though many will argue that the first one got many things, including the music, right). Thankfully, 2021's Mortal Kombat remake movie was pretty good, and a sequel is now in the works.
Production has been running full steam ahead as the cast grows, with Simon McQuiod returning to fuel the sequel's direction. James Wan, Micheal Clear, Todd Garner, and E. Bennett Walsh will be producing the next movie, and we'll see the return of protagonist Cole Young (Lewis Tan), Sonya Blade (Jessica McNamee), and Jax (Mehcad Brooks).
---
Pac-Man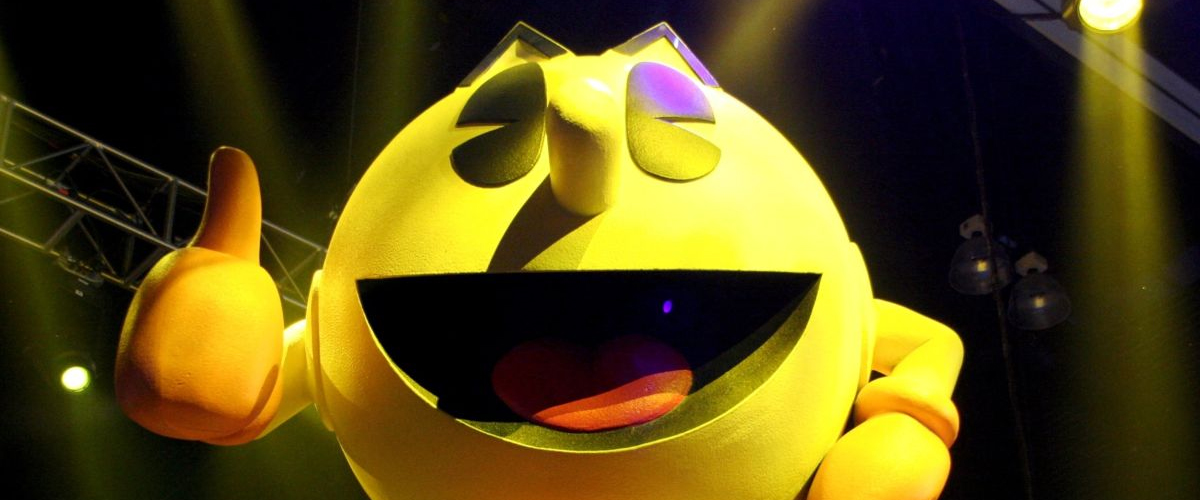 Release Date: TBC
If the world of gaming has a mascot, Pac-Man would probably be a close contender next to Mario. The hungry puck has exposed itself to a fair share of movie-goers with titles like Pixels and Guardians of the Galaxy 2. This time, the voracious power cookie eater is getting his own limelight.
The live-action adaptation is being produced by Sonic the Hedgehog's producer Chuck Williams. Bandai Namco Entertainment is working with Wayfarer Studios to bring the yellow chomper to the silver screen. Justin Baldoni, Manu Gargi, Andrew Calof of Wayfarer Studios, and Tim Kowk of Lightbeam will also be producing this feature. How will the world see Pac-Man in a new cinematic light? No one knows yet.
---
Portal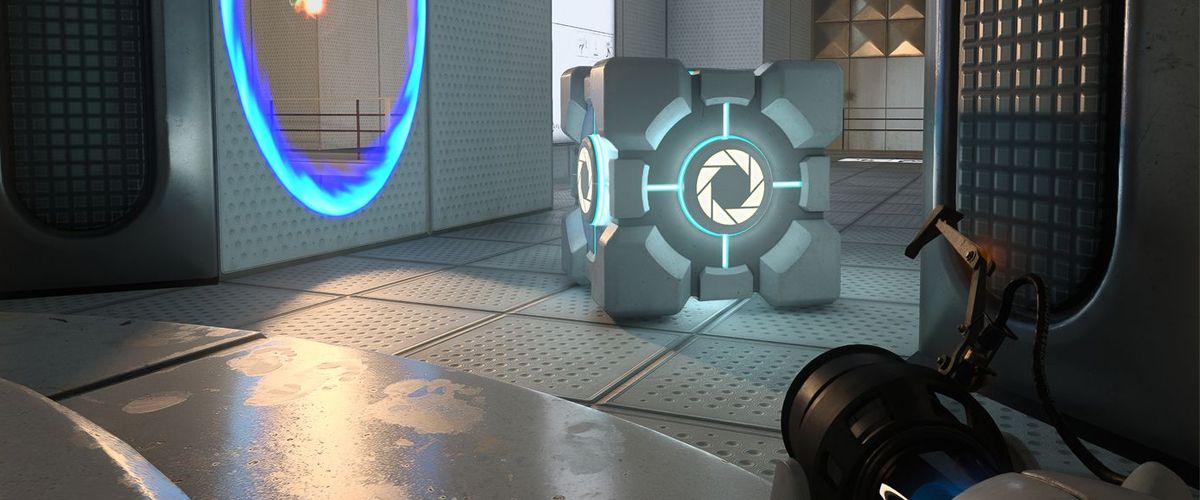 Release Date: TBC
When it comes to Valve, two titles come to mind: Half-Life and Portal. These two video games had movie adaptations in development, with science-fiction powerhouse JJ Abrams (Star Wars: The Force Awakens, Star Trek) at the helm for both titles. Unfortunately, Abrams has confirmed that although the Portal movie is still in development, the Half-Life movie is not being developed.
Abrams also confirmed that a script is still being written for the Portal movie at Warner Bros. So, although we may not see Gordon Freeman through the silver screen, we may just see Chell.
---
Return to Silent Hill
Release Date: TBC
Hollywood is no stranger to the Silent Hill series and its denizens of twisted psychological horrors. Apparently, a new adaptation of the franchise is in the works: Return to Silent Hill. Principal photography commenced recently, with the original 2006 Silent Hill movie Christophe Gans at the helm of its production. In this movie, we will see the debut of James Sunderland (Jeremy Irvine), as he delves into the foggy town of Silent Hill to find his wife.
---
Saints Row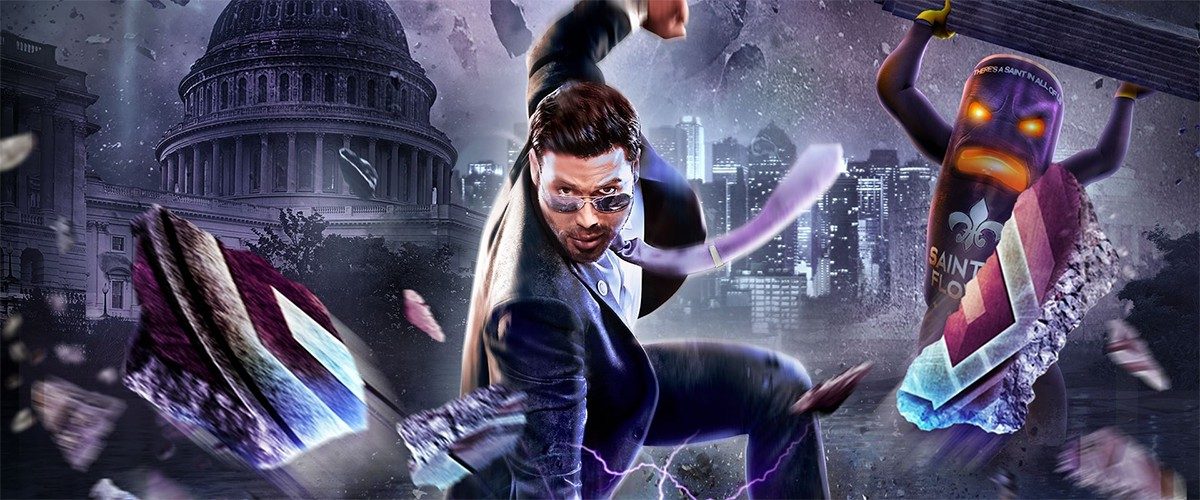 Release Date: TBC
Saints Row is Grand Theft Auto on steroids built on a backdrop of bizarre, Hollywood-inspired plots by the Third Street Saints gang. With a video game premise like that, it is no wonder the title is getting a video game-to-film adaptation. Apparently, Fate of the Furious director F. Gary Gray will be directing the film. Meanwhile, the writer for the recent Mortal Kombat movie and Resident Evil: Welcome to Raccoon City is writing a script for the adaptation. No information has been given on when the movie will be released.
---
Sifu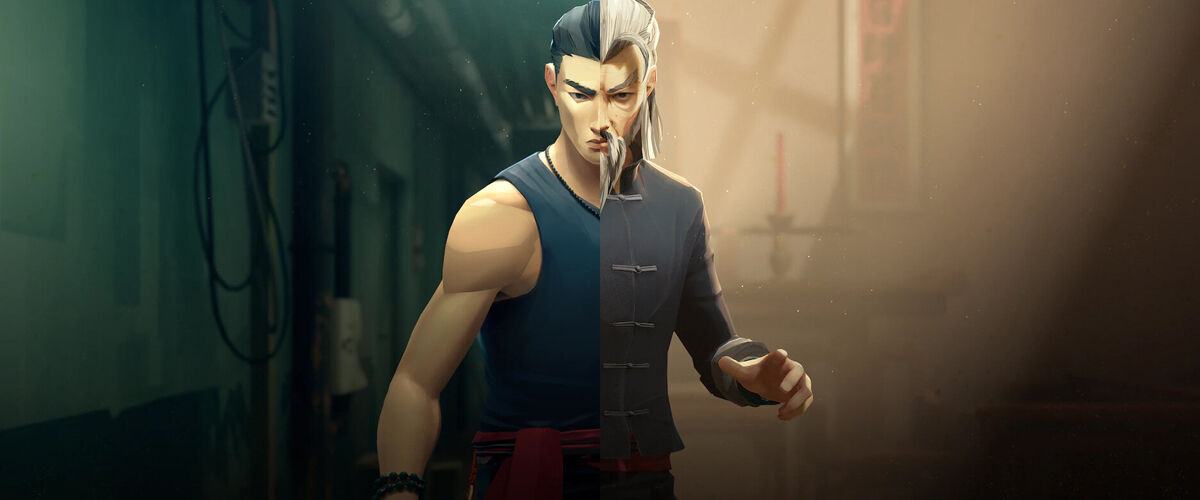 Release Date: TBC
Sifu is like John Wick but with kung fu. Every time your character dies, he gets revived and becomes older, wiser, and stronger. It's no wonder this martial arts beat 'em up by Sloclap is getting a big-screen adaptation with John Wick's creator Derek Kolstad and his company Story Kitchen. Kolstad will be writing the script, with Story Kitchen's Dmitri M. Johnson, Mike Goldberg, Dan Jevons, Timothy I. Stevenson, and Jeff Ludwig serving as producers. No further details have been revealed on the adaptation's release.
---
Sleeping Dogs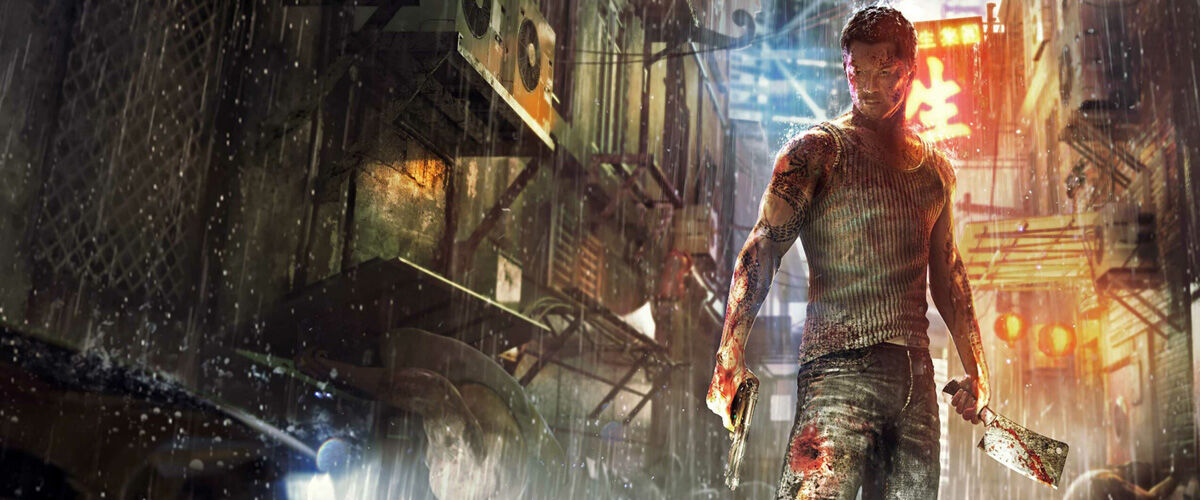 Release Date: TBC
Sleeping Dogs was released by publisher Square Enix in 2012. Inspired by drama crime films set in Hong Kong, the game has you play as a former police officer Wei Shen tasked to infiltrate and destroy a Triad organization Sun On Yee. You get to fight Triad members around modern-day Hong Kong and leverage destructive environments to deal massive kung fu mayhem in true Hong Kong cinema fashion. Ever since its release, fans have been anticipating a sequel to the title.
But instead of a sequel, we have an announced video game to film adaptation. Who else would star better in a movie involving a police-Triad conflict than Donnie Yen himself? The action star has been making waves since Ip Man, and recently delivered a stellar performance as a blind hitman in John Wick: Chapter 4. The Sleeping Dogs movie is being produced by dj2 Entertainment, the studio that worked on Sonic the Hedgehog. It is good to know that the true spirit of Hong Kong cinema fuelled by stunts and violence will never die, and the Sleeping Dogs film adaptation will carry that spirit.
---
Sonic the Hedgehog 3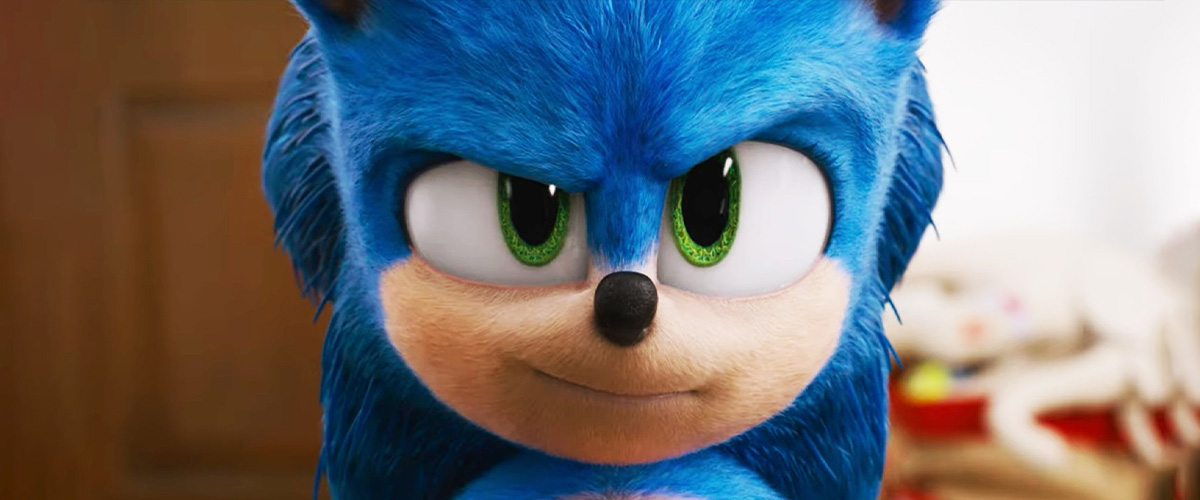 Release Date: 20 December 2024
The recent Sonic the Hedgehog movies are excellent case studies of studios listening to fans. Sonic's more source-accurate redesign has allowed the adaptations to flourish into a second sequel. The third movie will be distributed by Paramount Pictures, and sees the return of Ben Scwartz as Sonic, Idris Elba as Knuckles, and James Marsden as Sheriff Tom Wachowski.
Jeff Fowler will continue to direct the third movie while Pat Casey and Josh Miller will return as screenwriters. So far, the production team has planned to start filming in London at the end of August, with the film slated for release in December 2024, which means they gotta go fast.
---
Space Channel 5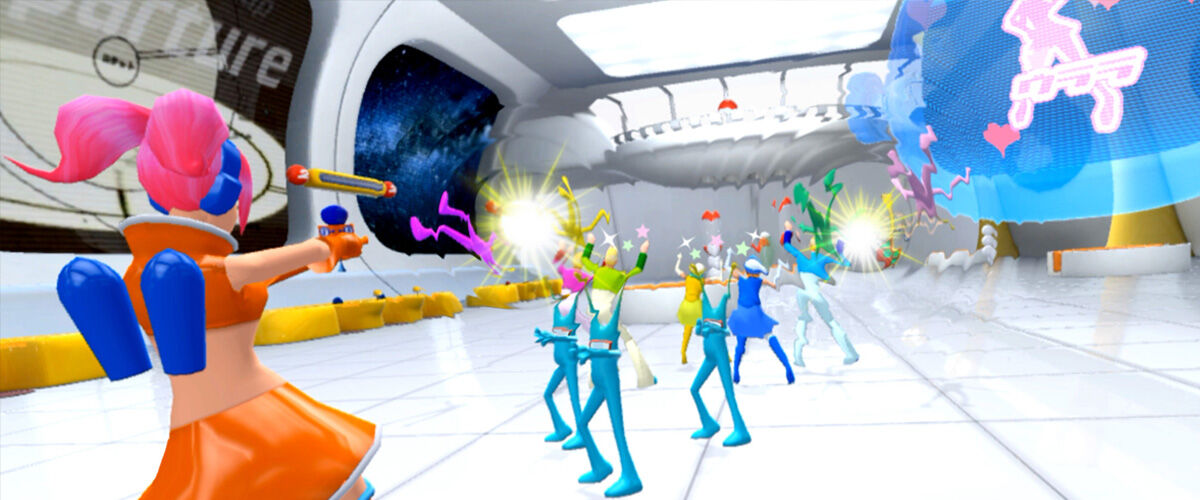 Release Date: TBC
The premise of Space Channel 5 is as weird as it comes. The game, released by SEGA in the early 2000s, follows a reporter who defeats villains by dancing in a world inspired by the 60s (Also, sometimes in space.). As if the game was not bizarre enough, the movie adaptation is even weirder: It is the same premise, but we start with our main character being an unfulfilled individual working in a fast–food chain.
The film is being written by Barry Battles and Nir Paniry, both noteworthy writers known for short films. Apart from that, details of the adaptation remain scarce.
---
Space Invaders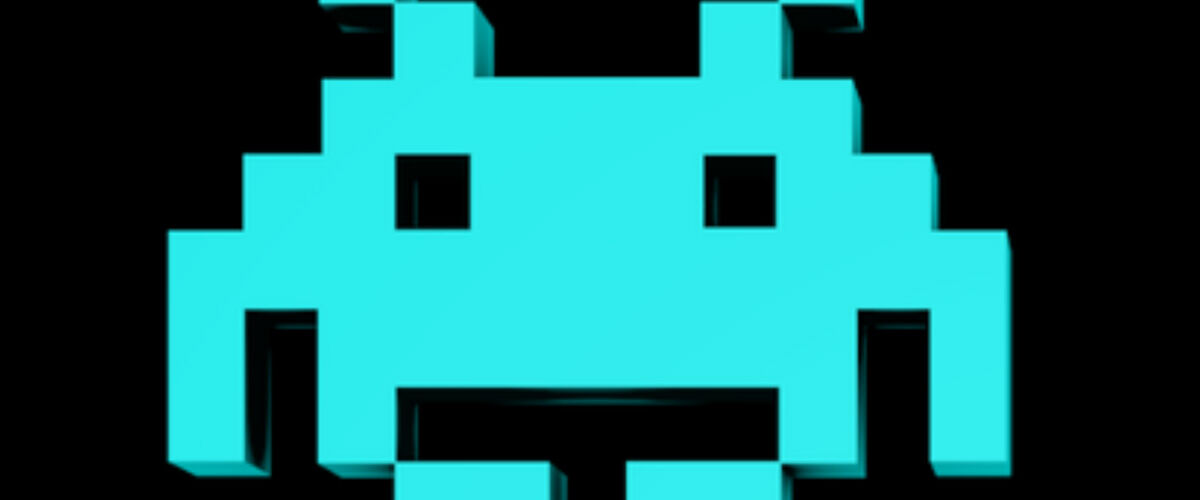 Release Date: TBC
Gamers have been shooting down aliens and spaceships ever since the Atari and the arcade in the 70s. If Super Mario and Pac-Man have been bestowed silver-screen adaptations, Space Invaders is also worthy – And yes, we are getting a film adaptation of our favourite space shooter.
Development of the film began in 2011 and was passed on to different hands over the years. So far, the mantle to bring this simple shooter to life falls on the hands of Warner Bros., and producers Greg Russo (Mortal Kombat) and Akiva Goldsman. Speculation abounds as to what the plot for a Space Invaders film adaptation will be.
---
Streets of Rage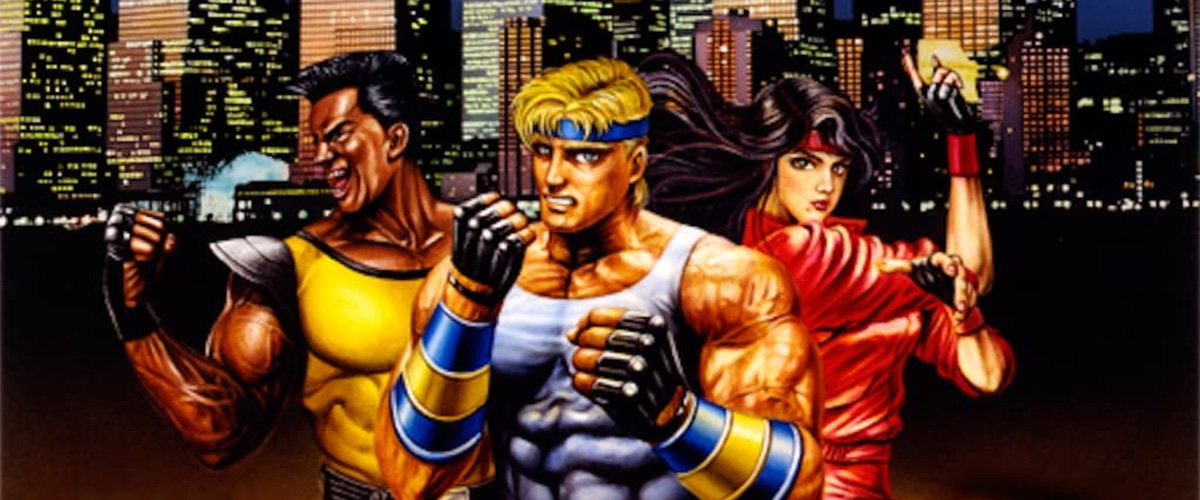 Release Date: TBC
Streets of Rage is a classic side-scrolling beat 'em up video game title developed by SEGA. So far, a live-action adaptation of the series has been acquired by Lionsgate, with John Wick screenwriter Derek Kolstad inking the script for the movie and producing the show (we're sensing a pattern here with Kolstad and his love for action beat 'em up plots!).
Producers for the show also include SEGA's Toru Nakahara, dj2 Entertainment's Dmitri M. Johnson, Timothy I. Stevenson and Dan Jevons, and Escape Artists' Todd Black, Jason Blumenthal, and Tony Shaw.
No release date for the movie has been announced, but with action veterans like Derek Kolstad, this video game-to-film adaptation seems extremely optimistic.
---
The Division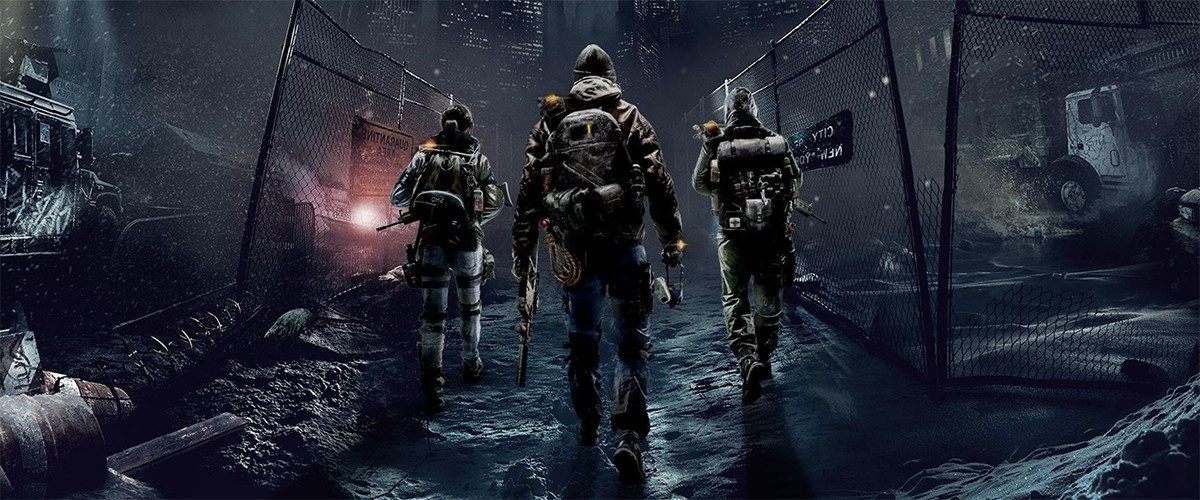 Release Date: TBC
An idea for an adaptation of Tom Clancy's The Division is an exciting one. Who would not want to watch a movie about a near-future New York City ravaged by a pandemic and that a government body of special agents is supposed to find the cause of the virus while fending off criminals
What we do know is that Netflix owns the rights to launch the movie on its platform. It will star Jake Gyllenhaal (Nightcrawler, Spider-Man: No Way Home) and Jessica Chastain (It Chapter Two, Zero Dark Thirty). The movie is supposed to be directed by David Leitch (Atomic Blonde), but Lietch's studio 87North Production's co-founder Kelly McCormick revealed that the movie is unfortunately at the "back burner", with the progress ironically stifled by the COVID-19 pandemic. Does life imitate art or does art imitate life?
---
The Mortuary Assistant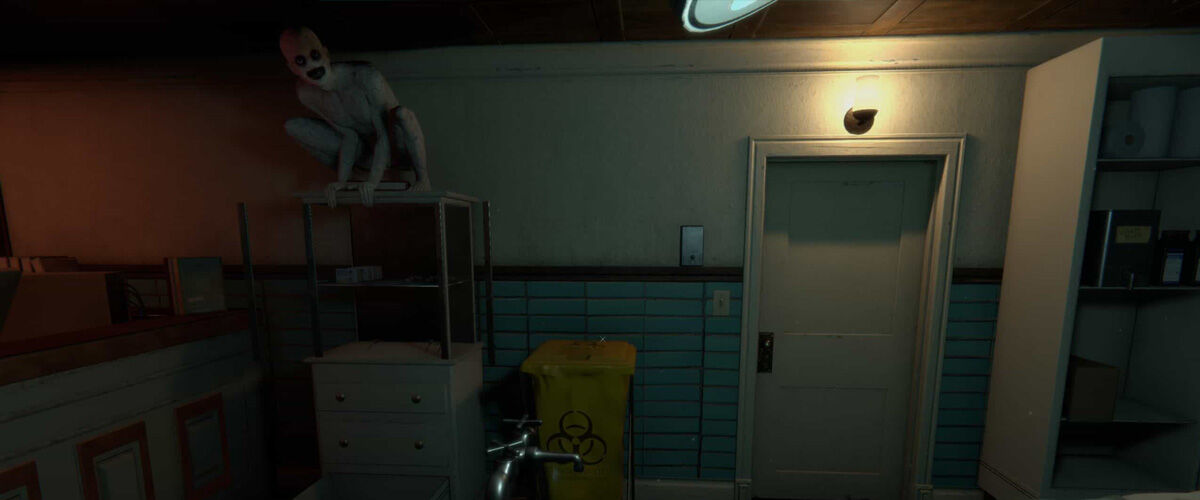 Release Date: TBC
The premise of someone working in a mortuary and encountering ghastly demons during an overnight shift is not new. It's easy to see how DarkStone Digital's The Mortuary Assistant mirror recent Hollywood horror titles like Malum. You are a mortuary assistant tasked to fulfil your duties as a mortician, only to be haunted by a demon who possessed a body you are embalming. The game results in an experience of haunting hallucinations that will make your skin crawl or have you jump out of them.
Apparently, the game's publisher DreadXP and Epic Pictures Group are bringing the scares of the mortuary to the silver screen. DreadXP's head of production divulges that although the game features a five-part narrative with multiple endings, the show will, instead, focus on the overall narrative and the themes of the game. No other information has been revealed for The Mortuary Assistant's movie adaptation, but we know how scary a premise a game like that can be in cinemas – Just watch 2016's The Autopsy of Jane Doe.
---
Yakuza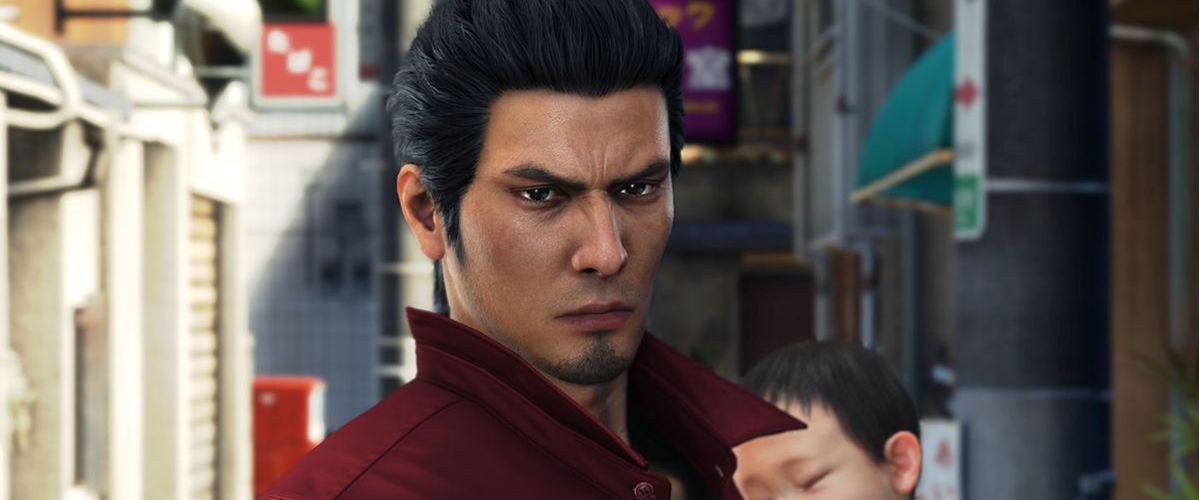 Release Date: TBC
Movies about the criminal underworld aren't new, but here's one that adapts from the video game about the Yakuza. 1212 Entertainment and Wild Sheep Content are working on a live-action adaptation of SEGA's Yakuza series, while Erik Barmack, Roberto Grande, and Joshua Long are producing.
The film follows the Dragon of Dojima, Kazuma Kiryu, as he is released from a 10-year prison sentence and forced to search the Yakuza underbelly for $100 million stolen from the vault of his former clan. The franchise is filled with wild (and sometimes intimidating) characters that will surely leave an impression on the average movie-goer, and so far, people have been introduced to a live-action version of the wackiness and thrilling world of Ryu Ga Gotoku in 2007.
---
Now, you're up to date with every game adaptation in development so far. There has never been a better time to be a video game enthusiast and see our favourite titles being translated into both the small and big screen for those who aren't familiar with the experience.
It won't be an easy undertaking for any of the project teams, but here's to hoping for more cross-platform gaming goodness to come!