Thank you, Internet, fanboy community and nerds. When the trailer for this movie based on Sega's beloved video game franchise first dropped, it created uproar among fans and for good reason. Sonic's initial design was so creepy, it gave some people nightmares: the fur, eyes and teeth on the almost 30-year-old video game character just looked too real for comfort. The huge fan backlash forced the filmmakers to do a redesign and postpone the release of the film for three months, from last November to this February.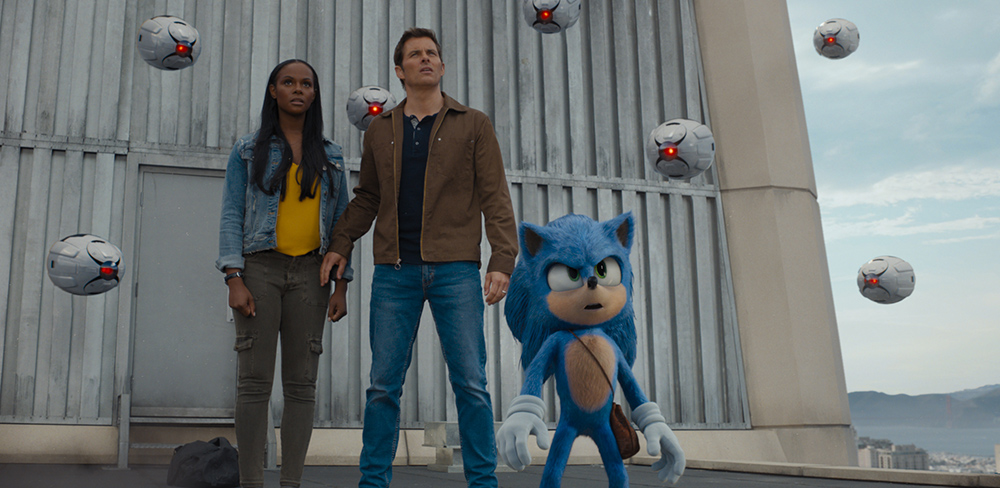 With such an initial disdain for a video game adaptation even before the movie opened, and at a time when video game movies have not been known to be genre-breaking or worthy, there was an uneasy feeling that this unusual move was a precursor of bad things to come.
But like a video game expertly played a seasoned pro, our lead has navigated several levels of impossibilities to reach the end level and beat the final boss, even if not all hidden achievements were unlocked.
Helmed by Jeff Fowler in his feature directorial debut, the movie puts the adorable blue hedgehog on Earth after being sent away from his dangerous home planet. Living secretly in a quiet town called Green Hills (this is just one of the countless Easter Eggs fans would identify with), Sonic crosses paths with a bored sheriff and the two become friends when sinister government officials become aware of the hedgehog's magical abilities. The bad guy in charge of hunting Sonic down is, of course, the villainous Dr Robotnik, played by the delicious Jim Carrey in a rare return to form.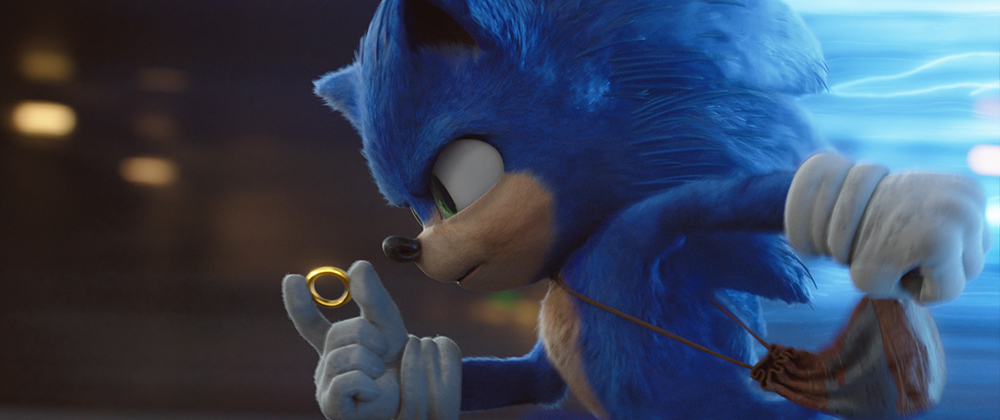 Let's be upfront about video game-based movies – they are never meant to be masterpieces ala Christopher Nolan's Batman trilogy, and rarely feature innovative plots and sparks of originality. This applies to the story written by Pat Casey and Josh Miller as well – while it is a serviceable family-friendly adventure, it is not a groundbreaking tale that will leave you in awe.
With that out of the way, there are factors that make this movie is an enjoyable piece of entertainment. Ben Schwartz, who is known for his comedic role in Parks and Recreation, does a fine job voicing Sonic. There is a certain zest and energy in his voice which brings out Sonic's personality, and what we especially love is the earnestness that comes with it.
Taking on the role of the cop who becomes Sonic's friend is James Marsden, who channels his immense likeability to the character. He is the buddy you'd want to hang out with, and root for as he works to save his furry blue friend.
For viewers who love Jim Carrey's antics in comedies like Ace Ventura: Pet Detective (1994) and The Mask (1994), he displays the same zaniness as Dr Robotnik in this movie. The actor would break into unexpected hilarity, and out of nowhere, perform a little dance. It is an eccentric performance that also reminds us of how the Riddler was brought to life in Batman Forever (1995).
The 100-minute movie doesn't feel dreary, thanks to the many fun sequences that will delight both kids and adults. While we have seen how speed is depicted by superheroes like The Flash and Quicksilver, this film does something similar but has a game-like feel to it that will make fans smile.
And for fans who have played the game, this film explains the one thing that the games never did, which is, Why does Sonic need to collect the rings? Sonic's rings are actually keys that open up portals for him to travel between planets, and that paves the way for sequels to come. This is likely to happen, because the movie has already beaten Detective Pikachu (2019) with its impressive box office record, holding the best opening for a film based on a video game.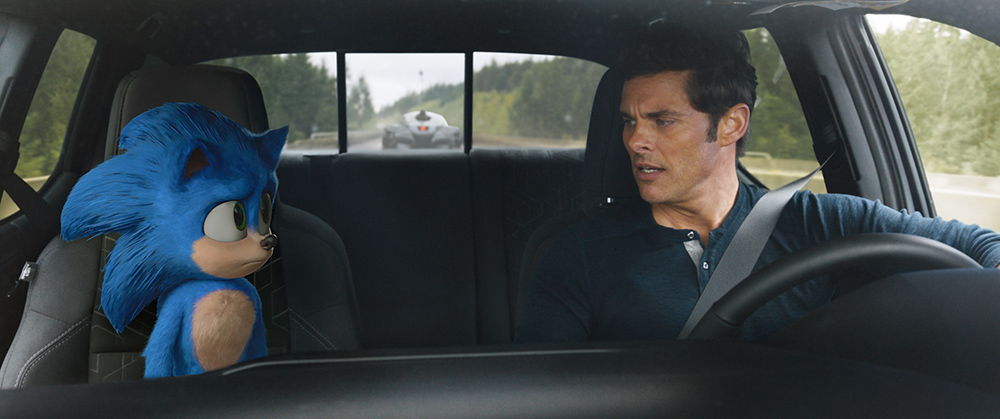 Fans of the video game would also be thrilled to spot tidbits throughout the energy-filled movie. Is that Knuckles? Oh, that's Tails?
While there have been many unfortunate video game adaptations like Super Mario Bros and Prince Of Persia that failed terribly, this one works just fine. It may even make you uncover your Sega console and Sonic game cartridge from the storeroom, so that you can relive the good times of sending the cuddly hedgehog to collect rings, clear levels and bash up Dr Robotnik.
GEEK REVIEW SCORE
Summary
Cute, cuddly and absolutely adorable, this family-friendly fare is enjoyable from start to finish.
Story -

6.5/10

Direction -

7.5/10

Characterisation -

7/10

Geek Satisfaction -

7.5/10
---

Drop a Facebook comment below!