In April last year, the world was once again brought back into an eternal battle between good and evil for the eleventh time, in Mortal Kombat 11. After an epic struggle with plenty of time-travelling shenanigans, Liu Kang finally came out victorious and attained godhood. A clean slate to begin the next chapter, that seemed a perfect end to a story that began almost 30 years ago. Alas, with the release of Mortal Kombat 11: Aftermath, it seems our fight is not over.
NetherRealm Studios not only added more chapters, but more fighters as well. Sheeva and Fujin will be familiar to veterans of the series as Sheeva brings her style of heavy-hitting grapples into the mix, and her ability to close the gap can be invaluable against defensive fighters. As for Fujin, he is just awesome to watch in action. His ranged attack can help you control the arena, while the powers of wind can allow you to manipulate opponents back and forth.
As with the previous DLCs, there are also guest characters. However, the addition Robocop feels the most out of place in Aftermath, despite the obvious tongue-in-cheek references. The lawman feels stiff, and is best used by players who like to zone with projectiles. The more responsive style of combat is not necessarily everyone's cup of tea, and Robocop is not that interesting in the grand scheme of things.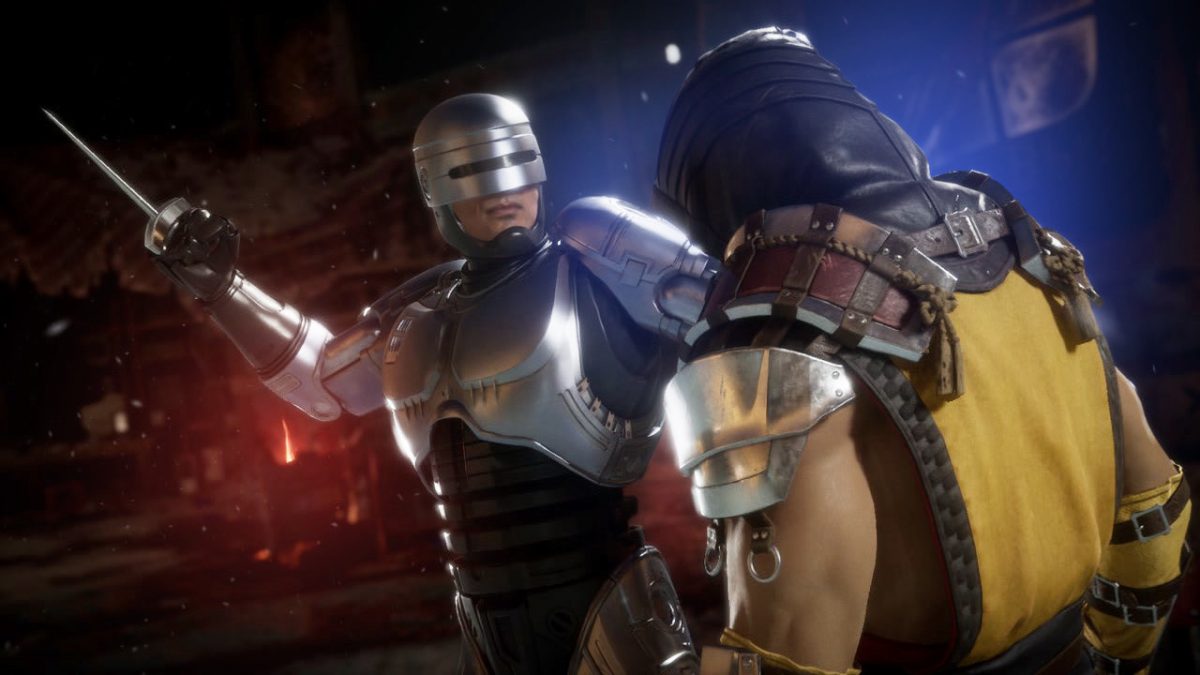 How the three fit into the plot of Mortal Kombat 11: Aftermath is something best discovered by players. With Liu Kang just barely into his first few moments as a new god, he is interrupted by the return of sorcerer Shang Tsung. Together with Fujin and shaman Nightwold, they arrive with a warning to Liu Kang. Before the rebuilding can start, they must retrieve something from the past to ensure everything goes well.
Sounds like a standard plan to hunt down a MacGuffin, but Mortal Kombat 11: Aftermath does it in the style fans know and love. Over five chapters and close to three hours of bouts, you get to experience how Shang Tsung, Fujin, Sheeva, Nightwolf, and queen Sindel impact these new chapters. 
The more focused nature of Mortal Kombat 11: Aftermath certainly works to its advantage. Every fighter gets their time to shine, with the still impressive cinematics and choreography adding that extra blockbuster flair to the proceedings. Building upon the already solid fighting foundations of the base game, this is just the cherry on top. Mortal Kombat 11: Aftermath also adds in battles where you can call upon the assistance of another character, which helps spice things up.
Of course, the main highlight that had everyone excited was the return of Cary-Hiroyuki Tagawa's Shang Tsung for the first time since Mortal Kombat: Legacy. This man sure knows how to put on a show. Instantly commanding every scene he is in, Shang Tsung is delightfully evil and manipulative. The fact that everyone expects his betrayal feeds into his character more, and the voice, facial animations, and overall presence of Shang Tsung is an absolute gem.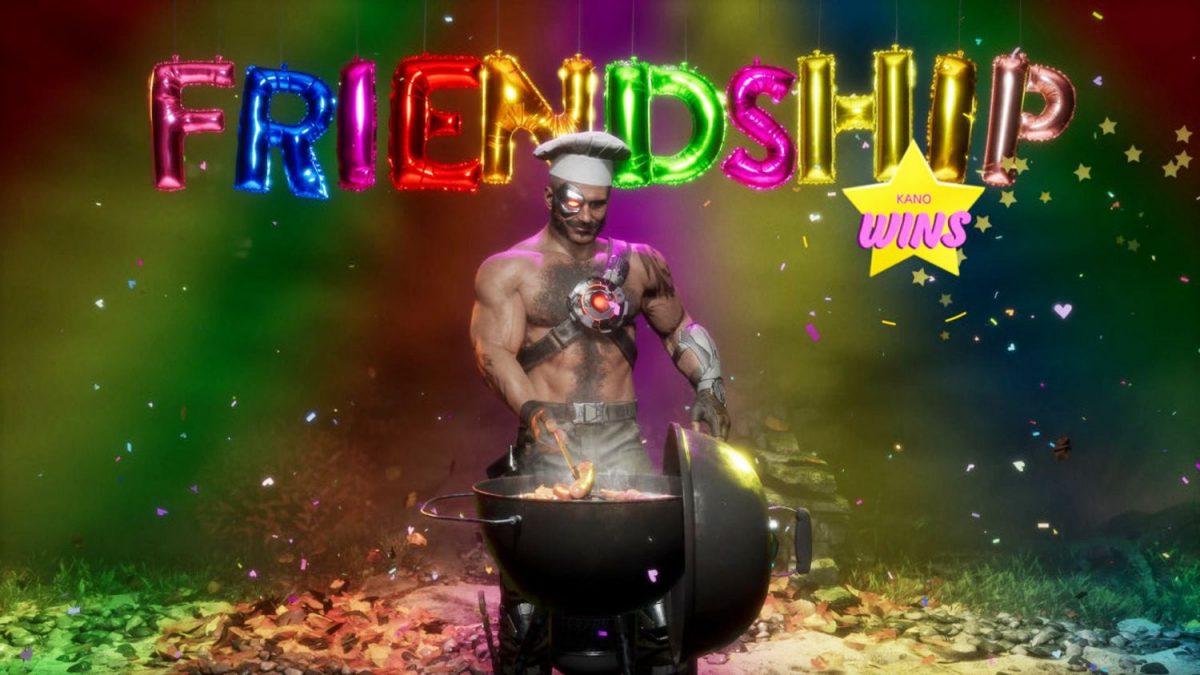 That said, if you were expecting Mortal Kombat 11: Aftermath to comprehensively change things, you will be disappointed. The conclusion of the added story seems to add little to the series' lore. Instead, it helps to fill in the bits and pieces missed out in Mortal Kombat 11. Considering where things left off at the end with Liu Kang and Raiden, this comes across as a positive. However, it could also leave some fans disappointed and wanting more.
Another big addition brought about by Mortal Kombat 11: Aftermath is new finishers. Every fighter in the roster has been blessed with new brutality finishers. But if you rather extend the olive branch, the Friendships finishers are truly sights to behold.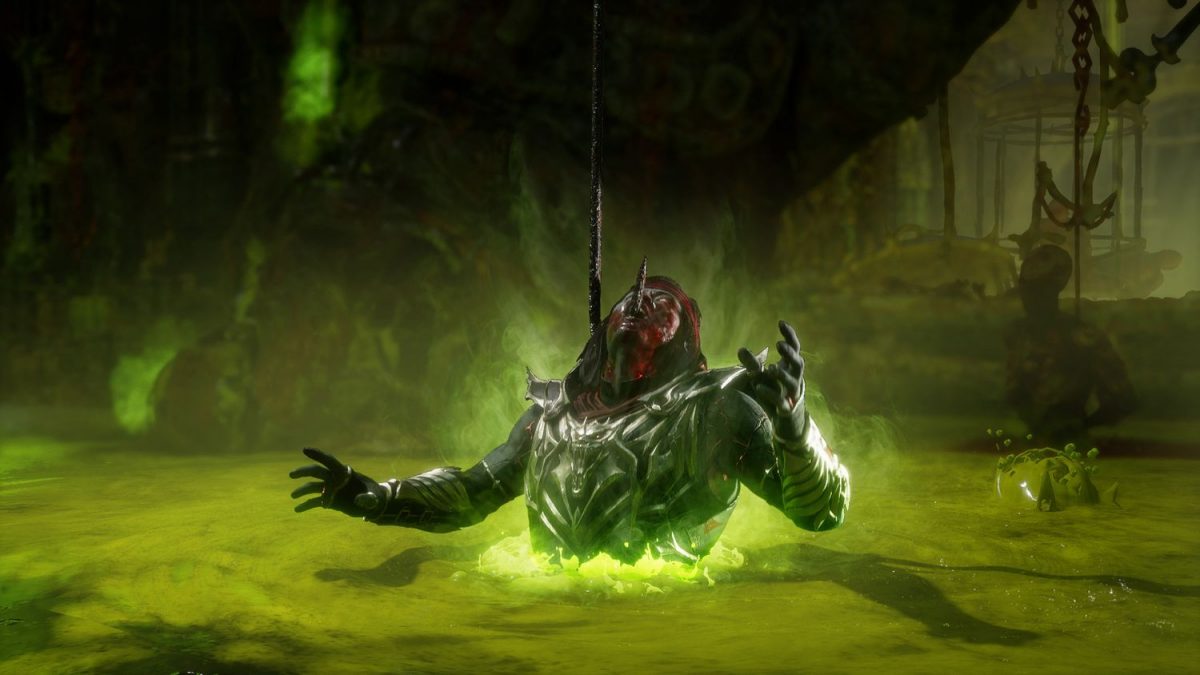 While it is certainly jarring to see the fighters of Mortal Kombat 11: Aftermath be happy and smiling for the character, it is yet another way for players to have fun when celebrating a win.
New stages joining the mix will also come with stage fatalities, allowing players to take advantage of their surroundings to dish out some humiliating hurt. 
Although the new stages, finishers, and Friendships are available for the base game, Mortal Kombat 11: Aftermath makes its case as a needed purchase based on the superb characters and expanded story added. There is no doubt that Mortal Kombat 11 is already one of the best fighting games ever, Mortal Kombat 11: Aftermath just sprinkles a little more garnish to finish the dish.
GEEK REVIEW SCORE
Summary
Mortal Kombat 11: Aftermath gives us a delicious performance after an already impressive first showing, but nothing much else.
Gameplay -

9/10

Story -

8/10

Presentation -

10/10

Value -

7/10