A trait that video games and television share is the general need for their experiences to require more than one sitting. It takes time for viewers to experience meaningful stories through the small screen, just as it takes time for players to experience compelling ones through their controllers. HBO's critically acclaimed The Last of Us series proves that the medium matters little – it is the stories that hook people in. This belief is evident when The Last of Us became the first live-action adaptation of a video game to score an Emmy nomination.
The list of video games being adapted for television is as long as that of Hollywood features. Here's where we come in with the complete list of every video game to TV adaptation in the works so far for 2023 and the future.
---
Alan Wake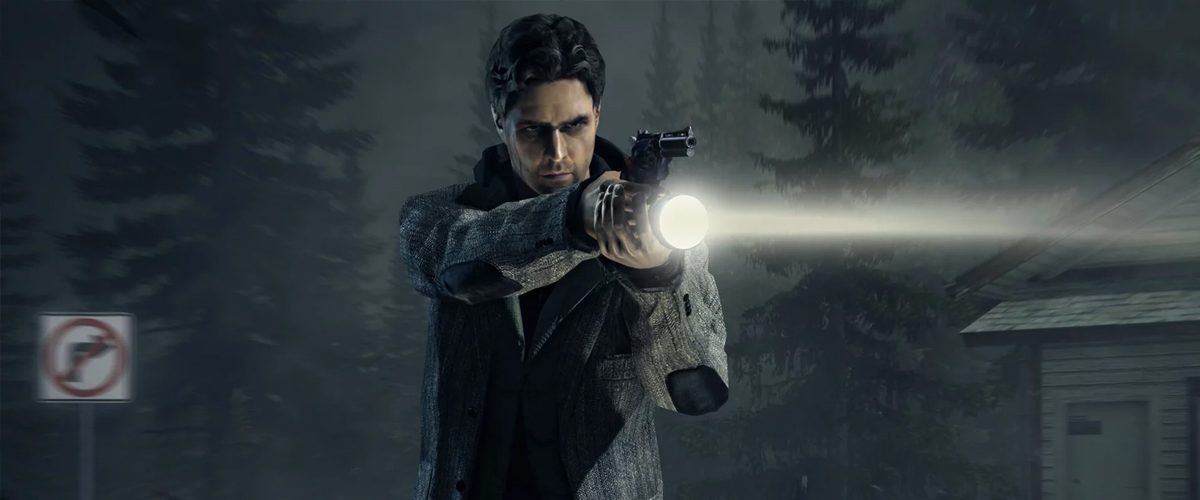 Release Date: TBC
The plot for Alan Wake makes for the perfect TV adaptation, mainly because of how it's inspired by the series Twin Peaks. Developed by Remedy Entertainment and published by Microsoft Game Studios in 2010, the video game follows Alan Wake, a writer, who finds himself in a seemingly endless nightmare of shadowy figures looking to kill him. He also finds out of a story he does not remember writing happening in reality as he tries to escape this nightmare.
Creative Director for the game, Sam Lake, earlier revealed that AMC has picked up the adaptation rights to the video game. He also mentioned that the studio has been collaborating with AMC, hoping that a TV show would come to fruition.
---
Arcane – Season 2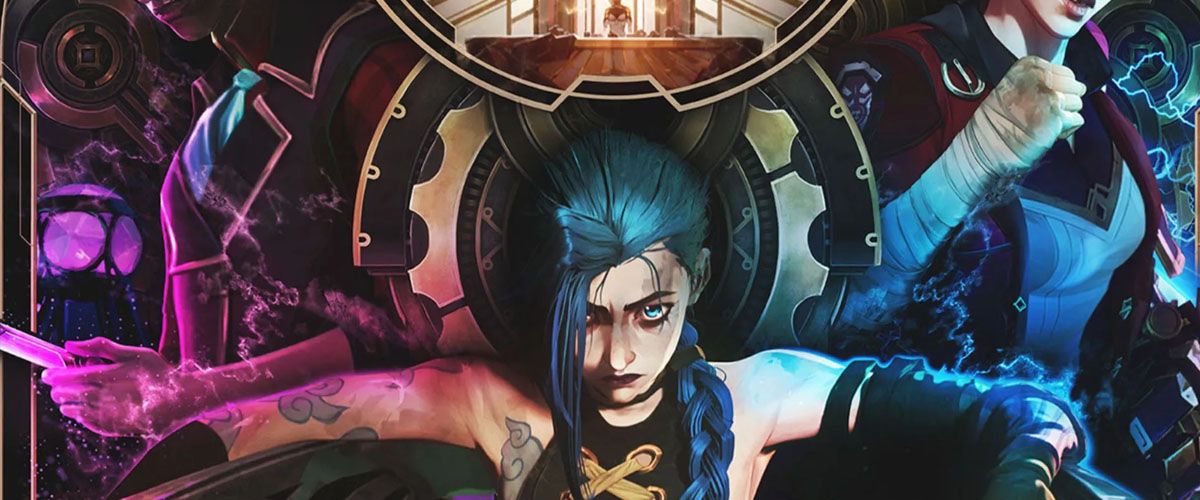 Release Date: TBC
The first season of Arcane had succeeded in winning over fans that were not even remotely familiar with League of Legends. The series was a prequel to the famous MOBA developed by Riot Games, focusing on themes of parenthood and duality in life. It was also the first streaming series to win an Emmy for Best Animated Program.
It was no surprise when Netflix renewed the series for a second season. According to Riot Games CEO Nicolo Laurent, the team behind the series is committed to producing quality episodes, and that takes time. So, we would expect 2024 to be the year the new season debuts.
---
Ark: The Animation
Release Date: 2023
Aside from a movie that will be produced by Vin Diesel, Ark: Survival Evolved will be getting an animated TV adaptation. The animation was announced in a trailer during the 2020 Video Game Awards, which revealed a star-studded cast of Vin Diesel (Fast X), Gerard Butler (Gladiator, Plane), Michelle Yeoh (Everything Everywhere All at Once, Shang-Chi), and David Tennant (Doctor Who).
The series focuses on a grieving palaeontologist thrown into a life of survival after finding herself washed up on a strange island filled with dinosaurs, strange tech, and warring tribes. Animated film producer Jay Olivia (Justice League Dark, Trese) is currently directing the series with the game's creators Jeremy Stieglitz and Jesse Rapczak. The animated show is set for a 2023 release.
---
Assassin's Creed
Release Date: TBC
Netflix has been working with Ubisoft Film and Television on an Assassin's Creed series since 2022. The latest update for this series' development was the departure of the original showrunner Jeb Stuart (Die Hard). Development would probably be on hold until they find a new showrunner for the series.
Meanwhile, you might want to check out the first time this Ubisoft flagship series was adapted to film in 2016. Or not. Probably not.
---
Brothers in Arms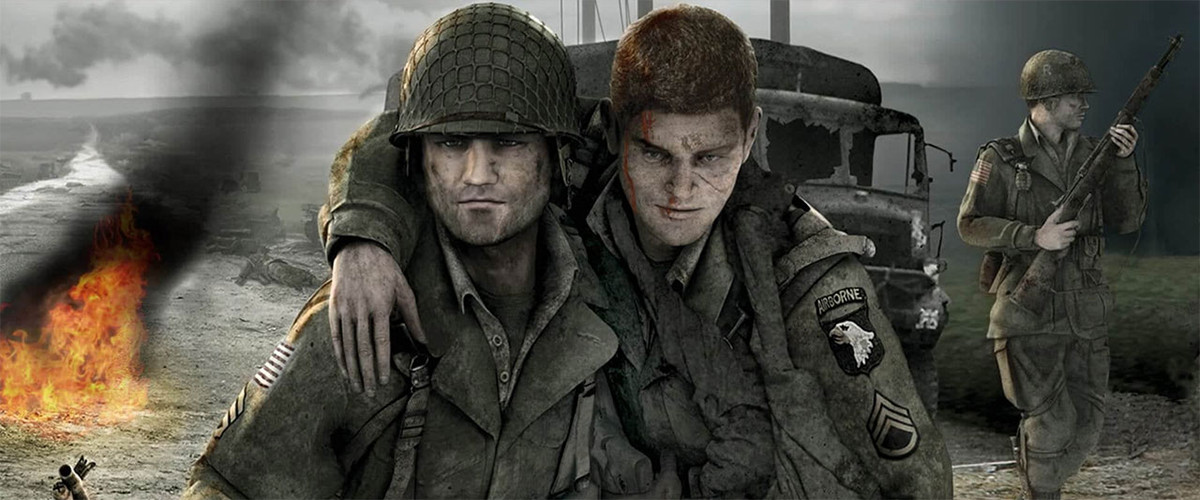 Release Date: TBC
Stories of valour, camaraderie, and historical wars through the lens of Hollywood will always win the hearts of any audience – just like how gamers are always looking forward to the next iteration of Call of Duty or Battlefield. One such well-loved title on war and heroism getting a TV adaptation is Brothers in Arms.
Showrunner Scott Rosenbaum (The Shield, V) is working with the series' developer Gearbox Software along with its CEO Randy Pitchford to produce the show. The adaptation, revealed in 2020, will focus on an operation called "Exercise Tiger", a former confidential operation that was "a 'rehearsal' for D-Day gone wrong".
---
Castlevania: Nocturne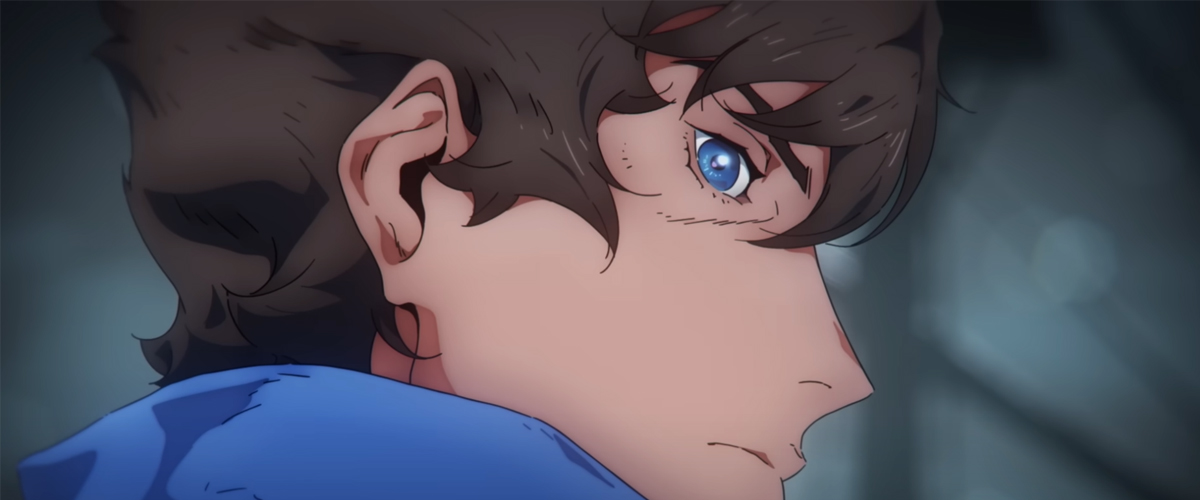 Release Date: TBC
The Castlevania video game-based animation garnered lots of love from fans and new viewers alike, bringing to the table a Venn diagram of themes involving slavery, bondage and fate, patricide, loneliness and humanity, and hatred and religion. The series introduced nuanced characters like Isaac and Hector – human servants bent on decimating the human race –- and the iconic protagonist trio Trevor Belmont, Sypha, and Alucard.
The series was so successful that Netflix revealed a spin-off of Castlevania: Nocturne in production. This new adaptation follows the descendent of Trevor and Sypha Richter Belmont, as he continues the vampire-hunting legacy of the House of Belmont. Original showrunner of the series Samuel Deats has returned as the spin-off's director, with Powerhouse Animation and Project 51 Productions helming the production.
---
Devil May Cry
Release Date: TBC
Following the success of the Castlevania anime is another franchise getting a similar animated video game to television adaptation: Devil May Cry. Fans of the unforgettable Capcom title may remember an animated series produced back in 2007, but this new project won't be a follow-up. Instead, it will be a standalone animated series produced by Castlevania's animated Netflix series executive producer Adi Shankar. As such, it may be hosted by Netflix, but details on its production have been scarce.
---
Disco Elysium
Release date: TBC
An indie gem that took the gaming scene by storm, Disco Elysium accumulated numerous accolades for its clever, unorthodox spin on traditional RPG storytelling, deep customization, and nuanced script. It's a surprise winner from Estonian studio ZA/UM, revolving around the simple (to the eye only, mind you) premise of cracking a murder mystery as an amnesiac detective while trying to recover lost memories.
A live-action adaptation of the game was announced in 2020, with production company dj2 Entertainment tapped to produce. While studio head Dmitri M. Johnson has demonstrated some expertise with his work on the commercially-successful Sonic the Hedgehog movie, this project will bring a different kind of challenge to the table.
Case in point: Not only does the game have dozens of alternative storylines, it also allows players to alter gameplay through dialogues with themselves – which is where a lot of its charm lies. It's no surprise, then, that updates have remained scant.
---
Driver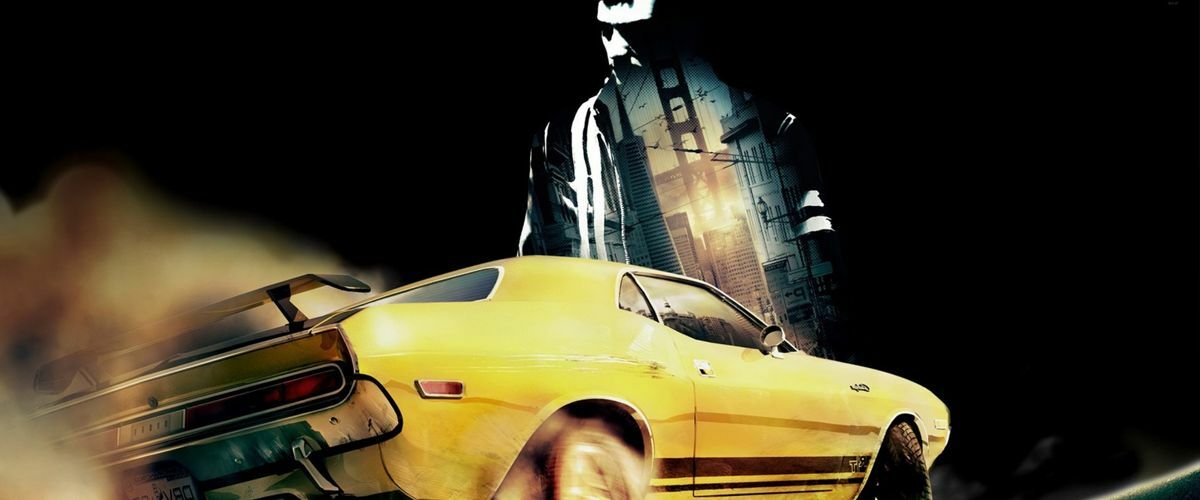 Release Date: TBC
Driver is a video game series developed by Ubisoft in the year 2000 that was ahead of its time. Although early titles may seem like rip-offs of Grand Theft Auto, the game quickly made its mark through unique game mechanics like hijacking the minds of other drivers during high-speed chases and high-octane vehicular stunts. These mechanics definitely make for Hollywood-worthy premises, so it's no surprise that Ubisoft will be hosting a live-action series on its own streaming platform Binge.
According to the company, the project will tell the story of John Tanner, an ex-racecar driver turned undercover agent whose mission is to take down the local crime syndicate. Binge producers Allan Ungar and Vincent Talenti will work with producers from Ubisoft Film & Television Jason Altman, Danielle Kreinik, and Genevieve Jones for the project.
---
Fallout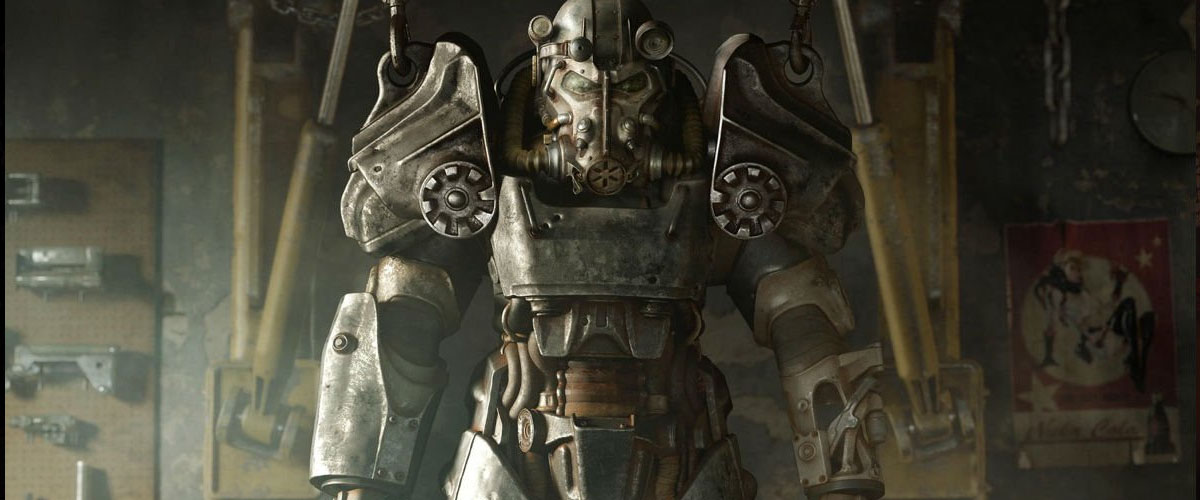 Release Date: TBC
War never changes, and neither will video game adaptations as long as they prove to be profitable in Hollywood. The Fallout TV series will be hosted on Amazon Prime and is being developed by Lisa Joy and Jonathan Nolan (Westworld, Person of Interest). The series will star Walton Goggins (Tomb Raider) and Ella Purnell (Arcane). Although filming commenced in July last year, we have little information on what the series will be like.
Bethesda's Director Todd Howard has said that the story will be an original one outside of the games that take place in the Fallout universe. To that, we still say that although the plots may differ, war never changes.
---
Gears of War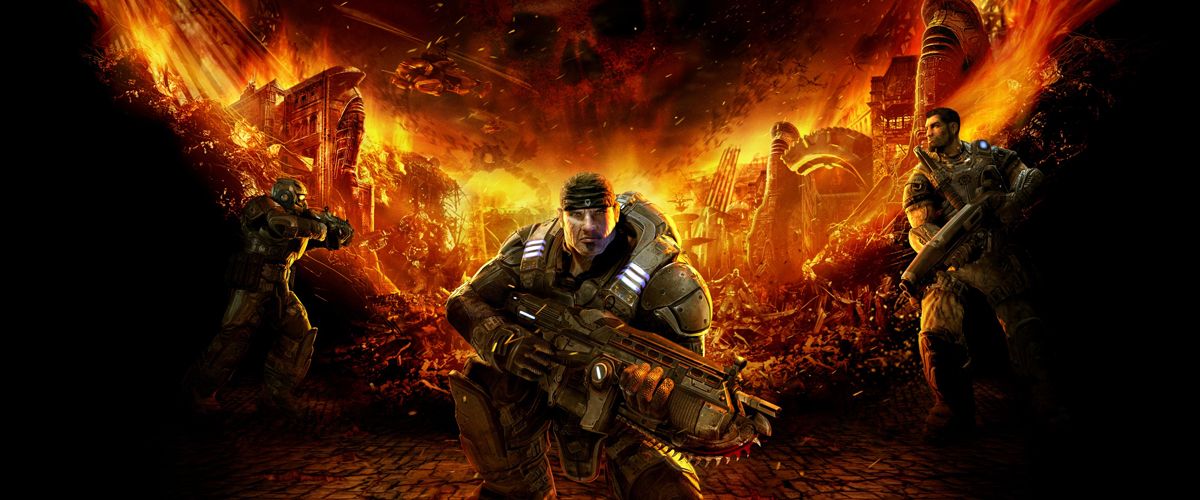 Release Date: TBC
Development for a Gears of War animated series has been slowly revving up since the recent onboarding of writer Jon Spaihts (Dune, Doctor Strange). Apparently, there is also a live-action film in the works for this IP.
This video game to television adaptation will be hosted on Netflix, in partnership with the franchise's developer The Coalition. Although casting and plot details remain under wraps, we do know that Chris Pratt won't be starring in the series at the behest of the former lead designer of the franchise, Cliffy B.
---
God of War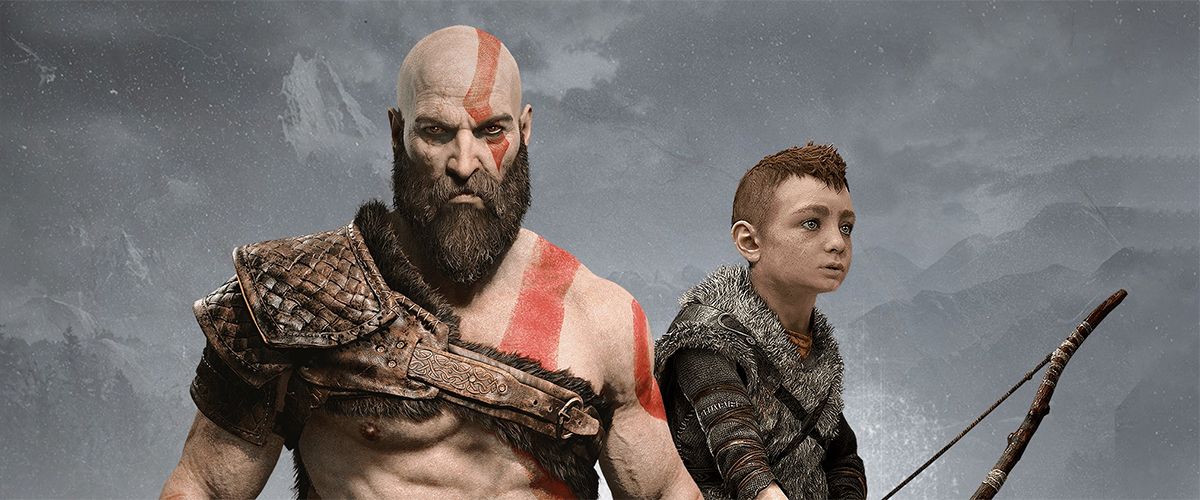 Release Date: TBC
The God of War video games have always been cinematic powerhouses on their own ever since the first release of the series in 2005 on the PS2, and hopefully that won't change with its upcoming adaptation. Amazon Prime Video has acquired the rights to adapt the franchise along with showrunner Rafe Judkins (Uncharted, Hemlock Grove), and writers Mark Fergus and Hawk Ostby (Children of Men, Iron Man).
Amazon Studios' Head of Television Vernon Sanders has assured fans that the TV series would be true to the source material, but fans might want to hold on to their thoughts until there's more to go on.
---
Hunt: Showdown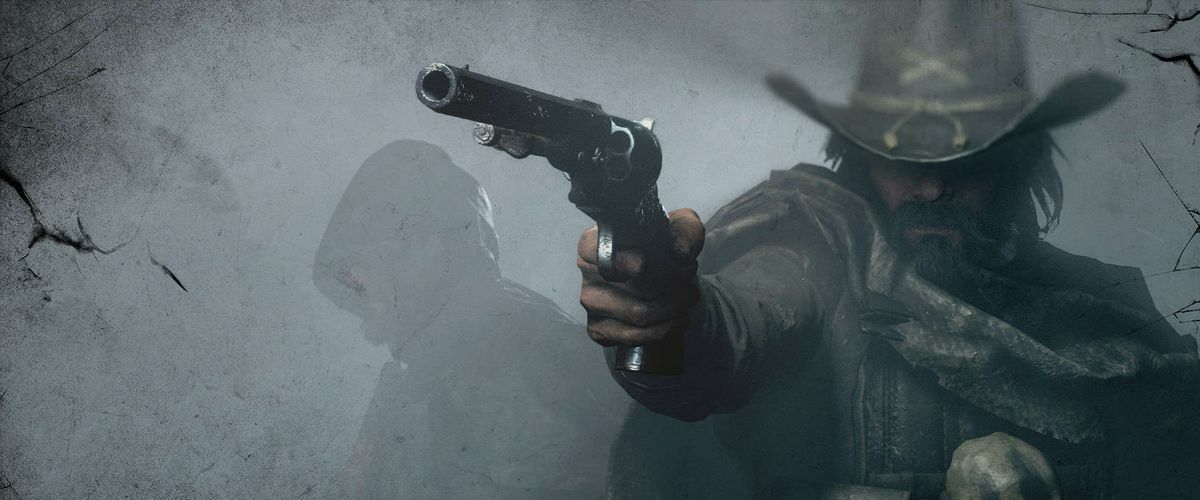 Release Date: TBC
Hunt: Showdown is a multiplayer game developed by Crytek in 2019 that marries the best of titles like Dead by Daylight and Day Z. Players take on the role of bounty hunters who set out to kill a target monster, while backstabbing and killing each other for more loot.
This award-winning FPS will be adapted to the small screen through Ubisoft's streaming service Binge. The adaptation will be produced by Binge's Allan Ungar and Vince Talenti, as well as Crytek's Avni Yerli, Faruk Yerli, and Pascal Tonecker, who serve as executive producers. The TV series will probably be set in 1895, the same year as the game.
---
Grounded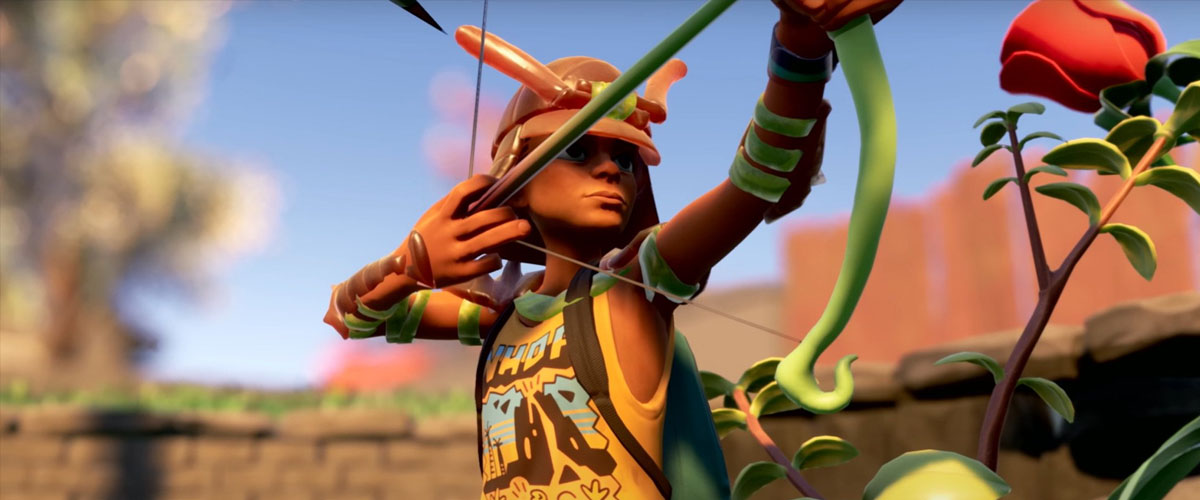 Release Date: TBC
Does anyone remember Honey, I Shrunk the Kids in the 90s? Take that movie, and throw some backyard garden adventures of battling giant spiders and avoiding lizards into the mix, and you've got Grounded. This video game created by Obsidian Entertainment will be getting an animated series, focusing on shrunken teenagers as they face towering backyard creatures while battling a corporate conspiracy.
The Grounded animated series is being written by Star Wars: The Clone Wars' Brent Friedman and produced by Xbox and Obsidian in partnership with Waterproof Studios / SC Productions, Kinetic Media, and Bardel Entertainment. Brien Goodrich, director of the Halo games, will be helming the show.
---
Halo – Season 2
Release Date: TBC
The recent success of the Halo series has shown that fans are ready to see Master Chief in action on the small screen. Following up on the first season, Paramount+ has renewed the series for a second season, with filming already underway in Iceland. The new season will see new cast additions in the form of Joseph Morgan (Titans Season 4) as Colonel James Ackrso, and Mexican actress Crisitina Rodlo (No One Gets Out Alive) as UNSC Marine Corp corporal Talia Perez.
---
Horizon Zero Dawn
Release Date: TBC
Horizon's protagonist Aloy will make her return in the Netflix TV adaptation of Horizon Zero Dawn. At the helm of this video game to television adaptation is Umbrella Academy's showrunner Steve Blackman and writer Michelle Lovretta. The game was released by Guerrilla Games in 2017 and has placed gamers in awe of the post-apocalyptic setting overrun by larger-than-life animalistic machines. Adapting a title like Horizon: Zero Dawn will be a challenge and visual feat, and fans are eager to see how it will turn out.
---
Knuckles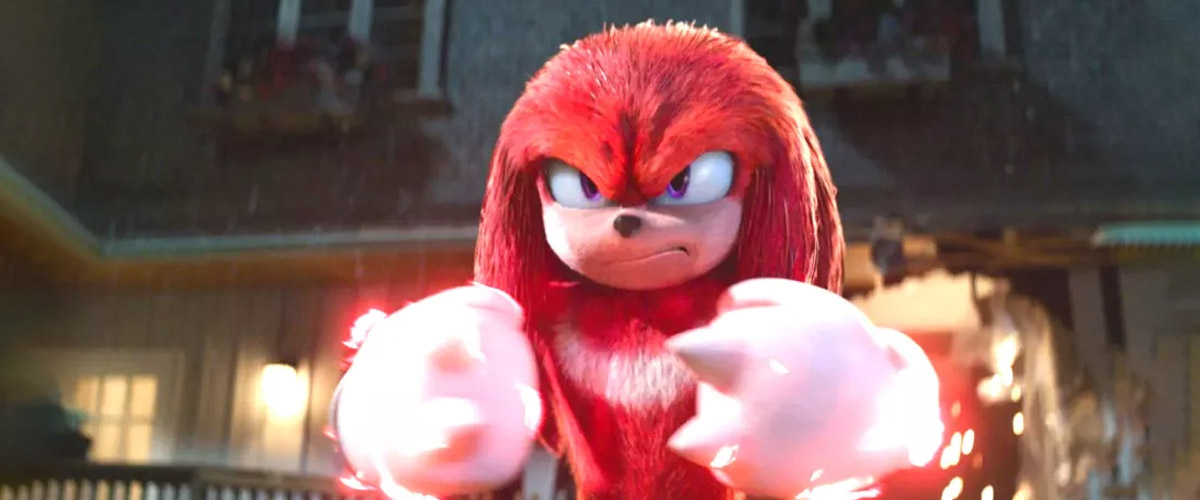 Release Date: 2023
Fan favourite Knuckles appeared in the Sonic the Hedgehog sequel, and fans can soon catch him in the Paramount+ spin-off series, with Idris Elba returning to voice the iconic red echidna brawler. Apparently, the series will explore events taking place between the second and third Sonic the Hedgehog movies, following the titular character in training Wade Whipple (Adam Pally) in the ways of the Echidna warrior.
The film's director, Jeff Fowler, will helm the pilot episode of this spin-off title and will serve as the head writer and executive producer on the side.
---
Life is Strange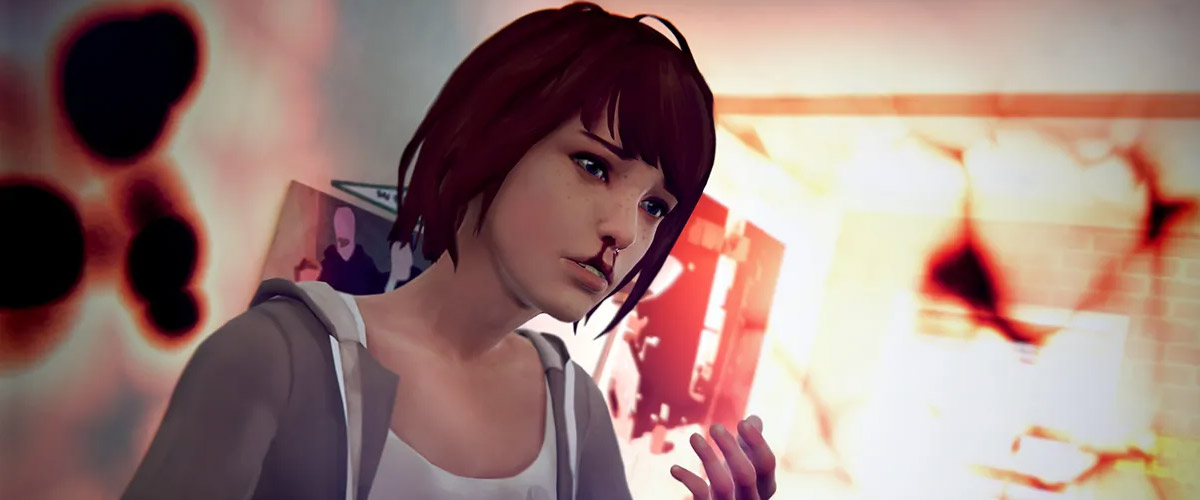 Release date: TBC
The Life is Strange franchise has expanded to include more games since news of a live-action adaptation first broke in 2016. Seven years on, there's still little news on its development status, except for the update that musician Shawn Mendes will be producing the series.
It's unknown whether the project is set to revisit the original story of Max and Chloe in the first Life in Strange title, or tell a fresh story like its follow-ups. Hulu currently holds the right to Dontnod Entertainment's series, which started off as a five-episode outing in 2015.
The plot focuses on Max Caulfield, an 18-year-old photography student who discovers that she has the ability to rewind time at any moment. As Max, the player's actions will affect how the narrative unfolds, with the time-travelling feature allowing them to reshape some of these decisions. Upon release, the game was praised for its character development, rewind mechanic, emotional depth, and nuanced tackling of taboo subjects.
---
Mass Effect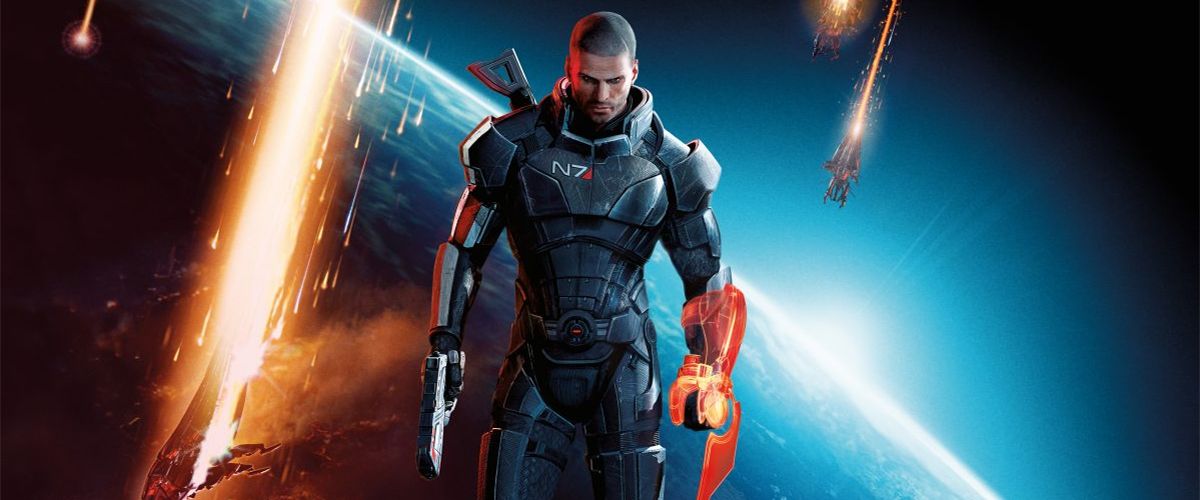 Release Date: TBC
The Mass Effect franchise is another powerhouse in cinematic storytelling from Electronic Arts (EA) and Bioware. Although a Mass Effect series has not been explicitly announced, it seems like Amazon Studios is at the cusp of bringing Shepherd, his squad, and the reapers to reality. Dashing geek and actor Henry Cavill had also teased a possible Mass Effect project on Instagram.
---
My Friend Pedro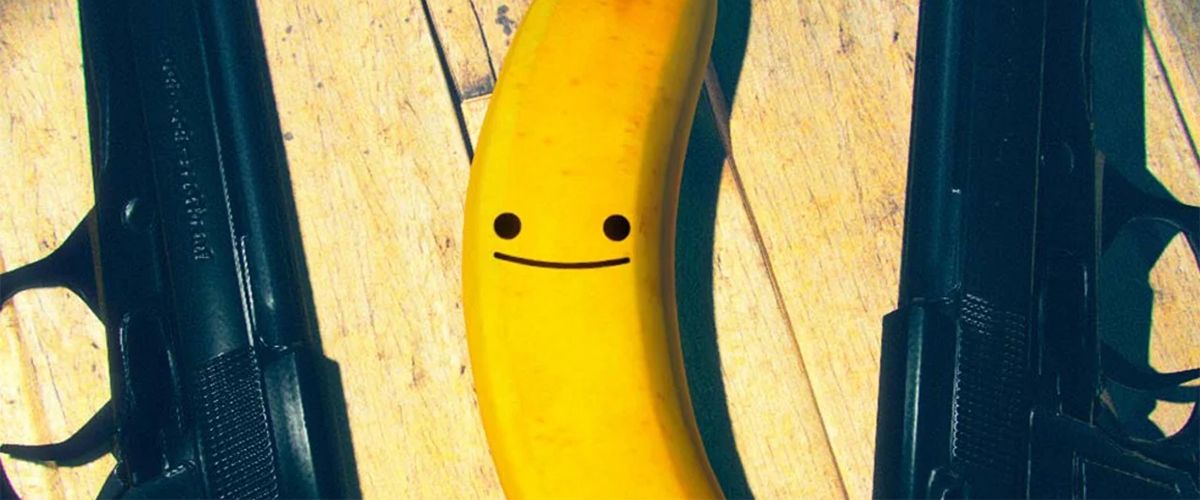 Release Date: TBC
My Friend Pedro is all about blood, bananas, and bullets, so it only makes sense that a live-action adaptation of the hit indie game will be R-rated. First announced in 2020, the series is set to be a half-hour dramedy, with Derek Kolstad (yes, again) serving as writer and executive producer. David Leitch, known for his work on Hobbs & Shaw, Deadpool 2, and the first John Wick movie, will also executive produce the project.
Not much else is known about it, but if the game's any indication, viewers can expect a wild and absurdly fun time. The shoot-'em-up chronicles the story of a person who wakes up in a butcher shop, where a banana named Pedro tells them about the secrets and nasty operations of the space, before teaching them to commit murder. It's very much off-beat, and certainly aligns with the style of Devolver Digital, known to publish quirky, non-conventional titles.
The best part of this video game to television adaptation, though, is how everything has come to a full circle. Game creator Victor Agren shared that My Friend Pedro was inspired by the works of Kolstad and Leitch, which makes it the ultimate dream – and a perfect match made in heaven.
---
Splinter Cell
Release Date: TBC
Gamers and watchers of television are no strangers to stories of espionage and anti-terror black ops operators. In the realm of gaming, Splinter Cell's Sam Fischer comes to mind aside from Metal Gear Solid's Solid Snake. While Hideo Kojima is preparing for a Metal Gear Solid feature film on tactical espionage and giant mechs, Ubisoft will be working with Netflix to produce a Splinter Cell video game to television adaptation of an animated series on US Navy Seal Sam Fischer overthrowing terrorist plots.
The writer for John Wick, Derek Kolstad, will be scripting and producing the series. Fans of the franchise can probably expect a 16-episode run spanning two seasons.
---
System Shock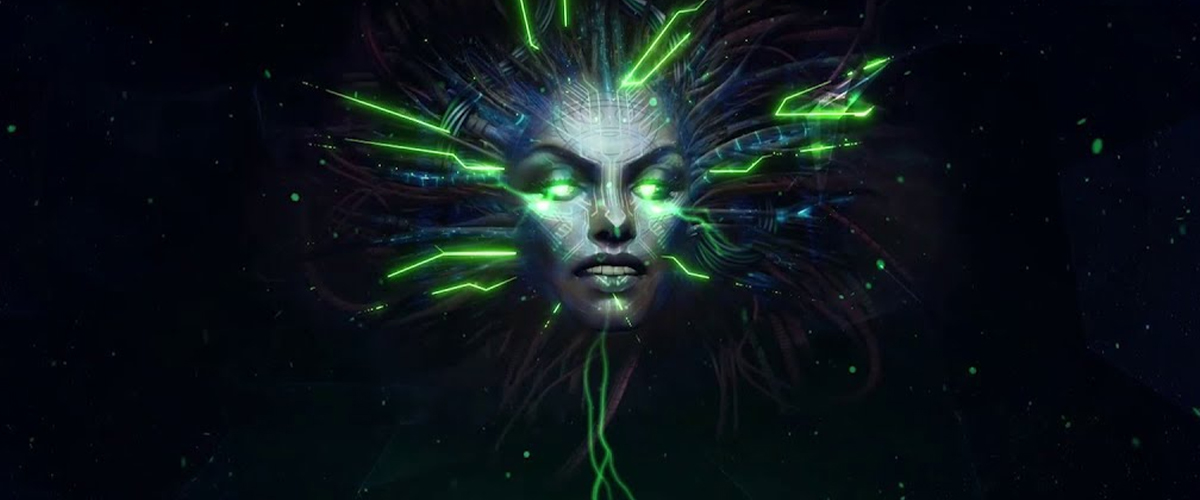 Release Date: TBC
The System Shock video game, originally developed by Looking Glass Studios in 1994, saw a recent remake featuring a giant power-hungry AI called SHODAN, cryptic technological puzzles, and horrific mutants. It was famous for SHODAN's cold-hearted hatred for humanity and her cruel exploits of organic mutation, with all of that – and then some – set to carry over to a live-action TV series.
The upcoming video game to television adaptation will be written by Greg Russo, one of the writers behind the recent Mortal Kombat movie reboot. He will also be the executive producer for the show, along with Nightdive Studios' Stephen Kick and Larry Kuperman, and Ubisoft's proprietary streaming platform Binge's Allan Ungar.
The System Shock adaptation will be hosted solely on Binge.
---
The Last of Us – Season 2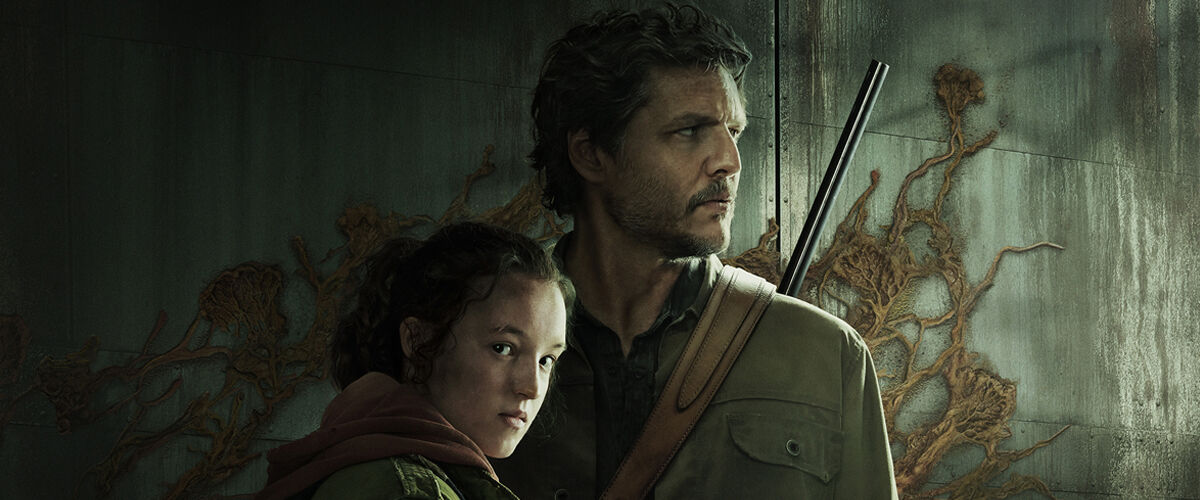 Release Date: TBC
The first season of HBO's The Last of Us has been nothing short of amazing (perfect, even), expanding on the characters from Naughty Dog's game and enhancing the immersion of a world ravaged by the cordyceps brain infection. Although a second season has been confirmed, the production of the new season is halted due to the ongoing writers' strike.
The second season of the series will focus on the events of The Last of Us Part 2. As bleak as the first season already is, veteran lovers of the franchise are well aware of the pain to come in full HD glory of the second season.
---
The Witcher – Season 4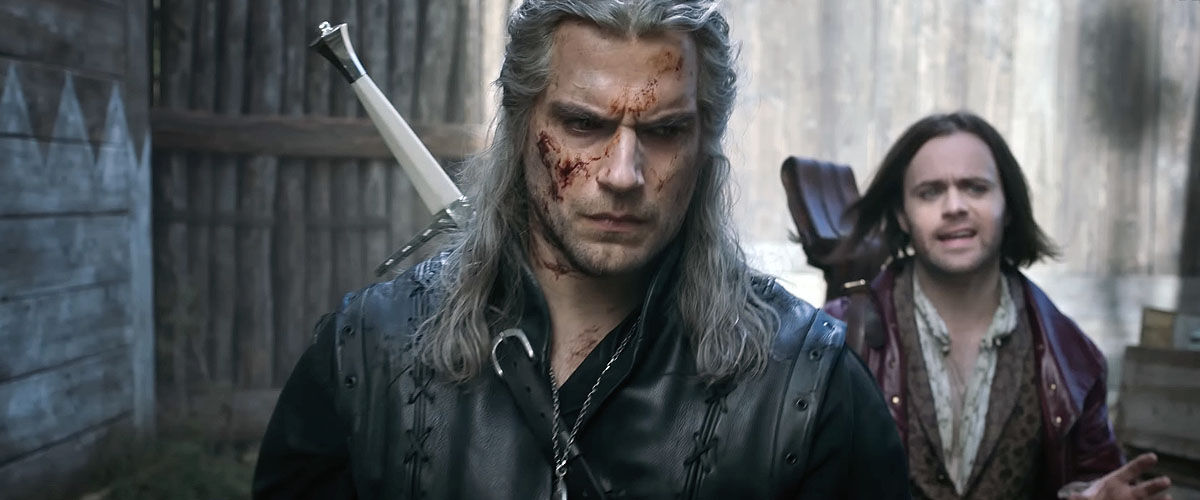 Release Date: TBC
The Witcher was one of the first few video game to television adaptations that saw critical acclaim on Netflix. The series united a hodgepodge of fans from the video games, the books, and Henry Cavill, only for everyone to witness the departure of Cavill's role as the Butcher of Blaviken himself.
With three seasons underway, and the introduction of Liam Hemsworth as the new Geralt of Rivia from Season 4, the producers of the show have promised Liam's entrance as Geralt to be "lore-accurate". The show today has no doubt lost fans over the departure of Cavill, and one cannot help but wonder how "lore-accurate" this transition will be. For that, we'll be following through the coming season.
---
Tomb Raider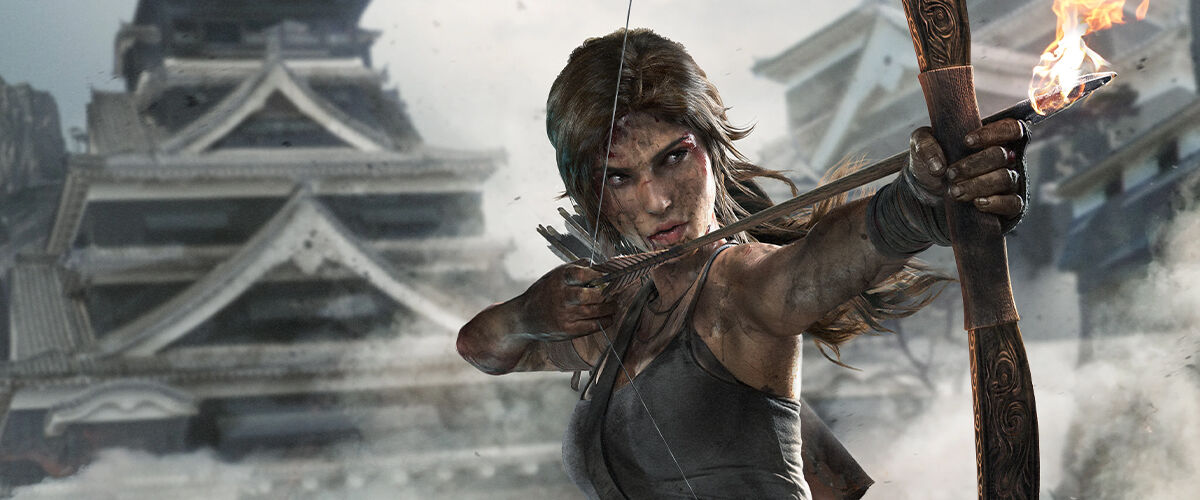 Live-Action Release Date: TBC
Anime Release Date: 2023
Tomb Raider is another two-in-one title on the list. The video game has been around for a quarter of a century, seeing its first release in 1996 by Core Design and Eidos Interactive. The protagonist Lara Croft has undergone various iterations and developments, leading to the characterization of a gritty story of survival in recent games, and Alicia Vikander's version of the spelunking archaeologist in 2018.
A live-action series for Amazon is in the works with Phoebe Waller-Bridge (Fleabag, Indiana Jones and the Dial of Destiny) operating as the scriptwriter and executive producer for the show. Meanwhile, a Tomb Raider anime is set for a 2023 release date, with a second season already renewed ahead of its premiere.
---
Twisted Metal
Release Date: 27 July 2023
Twisted Metal is a high-octane dark comedy series starring Anthony Mackie, Will Arnett, and Stephanie Beatriz. Fans of the games know the series for its fun and gory vehicular combat. The TV series does not shy away from gun-toting vehicles and memorable, hulking characters like Sweet Tooth (portrayed by Samoa Joe). We follow Mackie's John Doe who is tasked to deliver a package while avoiding hostile drivers in a post-apocalyptic setting. The good news is that the Twisted Metal series is closer than we think, nearly two weeks away from the publishing of this article. You can watch the Twisted Metal adaptation on Peacock.
---
You are now up-to-date with every video game to television adaptation in development so far from 2023 and beyond. One thing is for certain: The more video games are adapted to the small screen, the more general viewers will be exposed to video games as a medium for amazing storytelling. To that, no one can complain.