What is with James Wan and adolescent puppets-turn-monsters coming to life and wreaking havoc?
In Gerard Johnstone and James Wan's latest horror M3GAN, viewers meet with Cady (Violet McGraw), a young girl left orphaned after losing her parents in a car accident whilst on the way to a family ski trip. Cady is then put under the guardianship of her Aunt Gemma (Allison Williams) who while isn't estranged from her niece, is in every way possible incapable of caring for a child. Thankfully, she's a genius.
Gemma is a brilliant roboticist at a toy company and has been secretly working on a personal project unbeknownst to her boss – a life-like Model 3 Generative Android doll (aka M3GAN) that uses artificial intelligence and is programmed to be a child's greatest companion and a parent's greatest ally. And so begins an unlikely friendship and relationship that starts innocently enough, as during times of hardship and grief, one will easily turn to a friend for comfort, assurance and understanding. Unlike a family member, a friend can offer a listening ear and withhold judgements. And sometimes, they get you even more than a family member can, especially if they're M3GAN.
M3GAN can read a child's emotions, learn to respond appropriately and provide care should a parent not be in the vicinity. Gemma sees her orphaned niece as an opportunity not to just pitch her idea to her boss, but also to cut herself some slack because she's not entirely keen to be a parent to Cady.
Of course, it's all rainbows and sunshine at first. Cady is happy once more and Gemma becomes the biggest asset to her company but like any James Wan horror, you know the happiness is short-lived as the more Cady and M3GAN interact and form an attachment to one another, the more protective M3GAN is of her. So much so that she'll even kill anyone and anything that she perceives as a threat to Cady.
M3GAN is the perfect mix of the killer doll and evil AI genre, combining elements of Chucky and I Am Mother, if that's your thing. M3GAN murders as gorily as Chucky and she's as psychotically protective as Mother, and she does so dressed like an eight-year-old girl with long blonde hair and big blue eyes.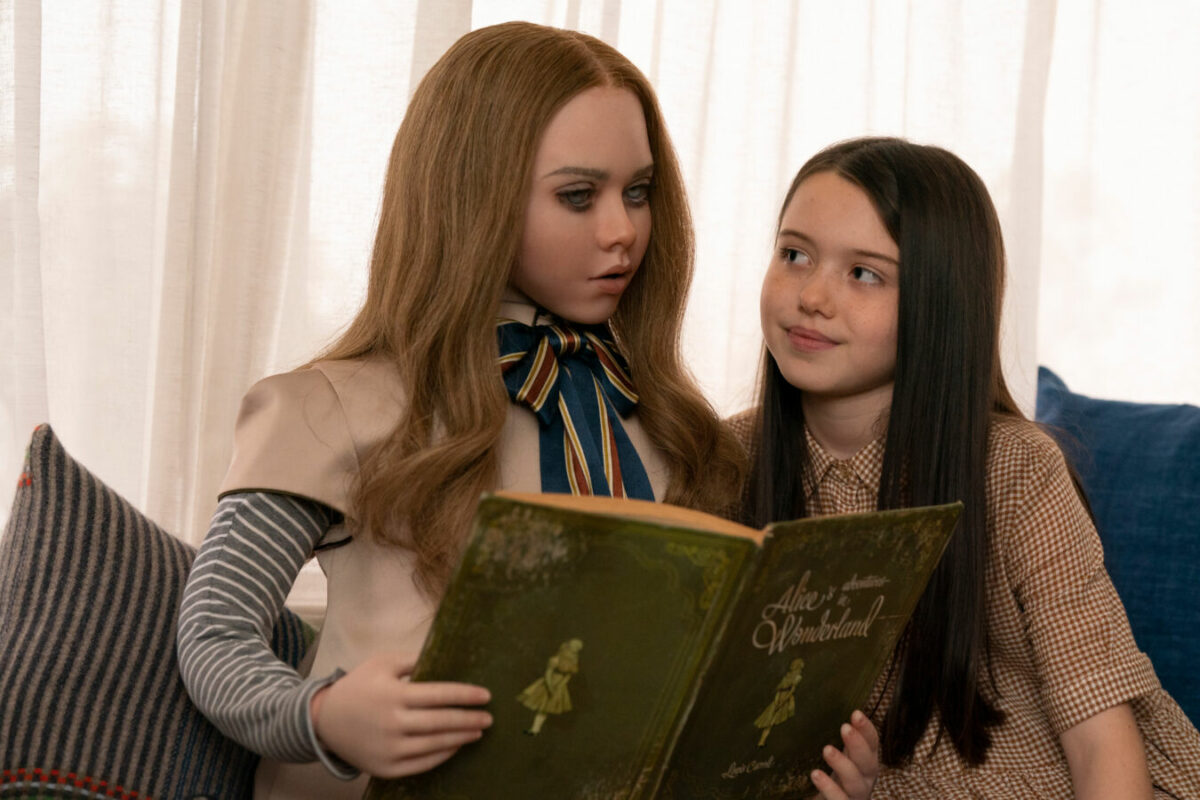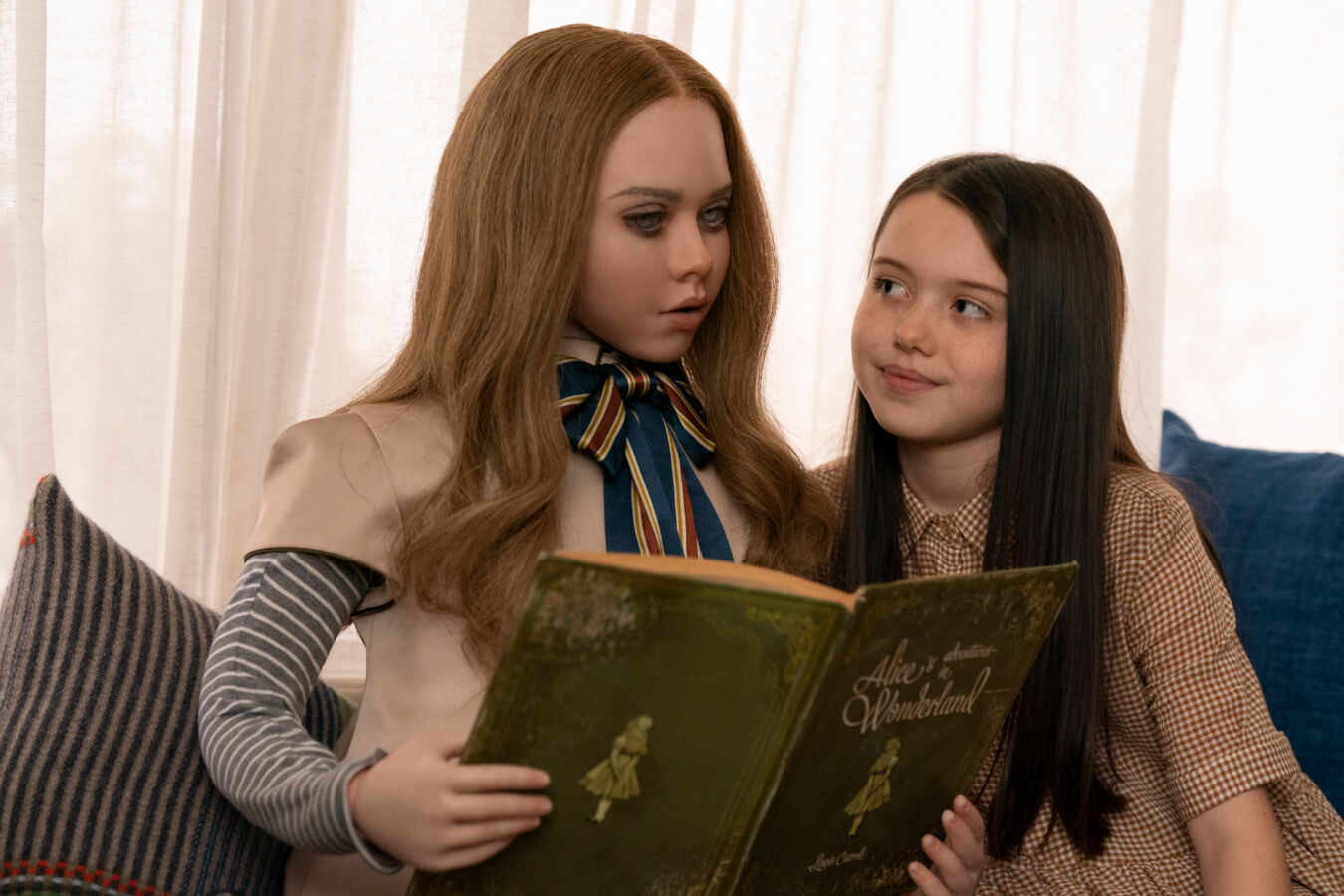 M3GAN is Annabelle glowed up, sans the demon possession which to some folks, is a lot scarier because with a demon you can sprinkle some Holy Water and call it a day, but with advanced AI technology, they are limitless, boundless, and in time, much smarter than us mere humans who are brilliant enough to create them, but too stupid to find a way to stop them.
M3GAN isn't your classic horror film that will have you screaming at jumpscares. It's a slow-burn that shocks you at precise moments and then goes back to "normal". The most impactful scene, in our opinion, was a scene of M3GAN in the woods where the perfectly human-looking AI doll suddenly took on the form of a wild demon, body contorted, running towards her victim with murderous intent.
The iconic dance-kill sequence sent waves of confusion among audiences because we're scared, but also mildly entertained. We want to laugh, but we would be scared shitless if we saw M3GAN with a giant knife Dance Mom-ing her way to us down a dark hallway too.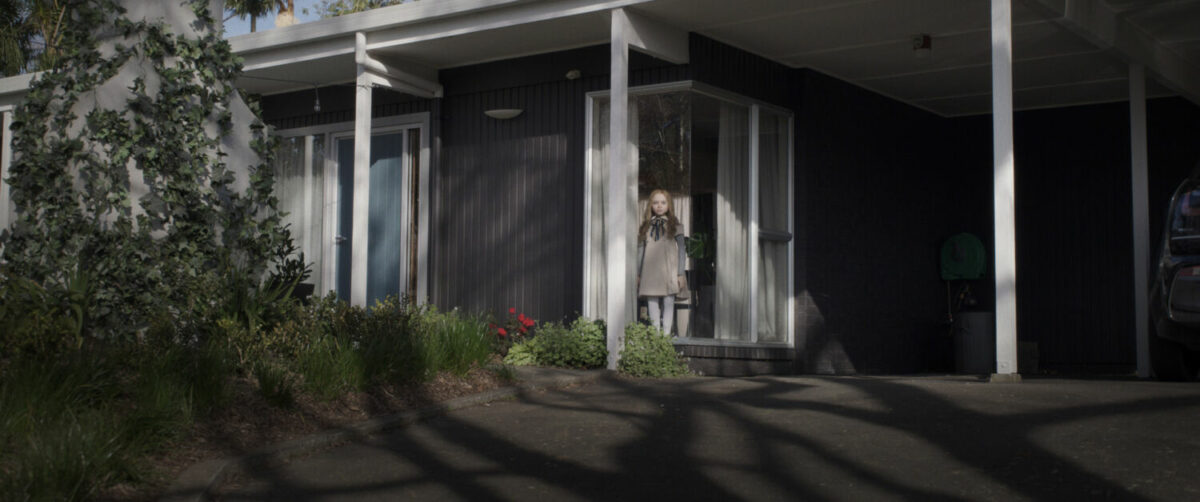 Fortunately, all this mild confusion is alleviated once we reach the final act of the film where we see an awesome showdown between M3GAN and Gemma. It is here where we see M3GAN at her most manipulative state, even to the point where she would harm Cady – the one person she swore to protect – in order to remain her sole guardian. The movie ends on a rather sinister note, which allows Wan and director Johnstone the opportunity to pick the doll up for a sequel, should it perform well at the box office.
We vote a M3GAN vs Chucky movie, because you know you want to see it.
It goes without saying that the most impressive performance and character is the killer doll herself. M3GAN is voiced by Jenna Davis and is portrayed by Amie Donald, and Davis' little changes in tone are sinister and spine-chilling whilst Donald's stunts and movements as M3GAN's are definitely what nightmares are made of.
In all, M3GAN has made a sub-category of horror of its own – a feat not many films can do – and should be applauded for its uniqueness. Wan never disappoints and successfully knows how to bring up the creep factor where needed. It looks like Chucky has some competition, and it's everyone's best friend M3GAN.
GEEK REVIEW SCORE
Summary
Chucky has some serious competition. M3GAN is a perfect mix of the killer doll and evil AI horror genre. Just be sure you pick your friends wisely.
Story -

8/10

Direction -

8/10

Characterisation -

9/10

Geek Satisfaction -

8/10