The trick about portraying a character who is meant to be ordinary, monotonous and uninteresting? You don't get someone like Ryan Reynolds. But the comedic actor, known for playing that annoyingly good looking everyday guy plays Guy, the simple man who gets up, eats breakfast, buys his coffee, heads to work, returns home to sleep, and repeats each day as an NPC, or Non-Player Character in a video game, except he doesn't realise it, until one day, he does.
As a resident in video game, Free City, life as he knows it is idealistic, innocent and deeply naive but great overall. He loves his job at the bank, his little goldfish and his best friend Buddy (Lil Rel Howery), and the only excitement in life is to go through daily robberies, chaos and violence on the streets caused by the others called the "sunglasses people".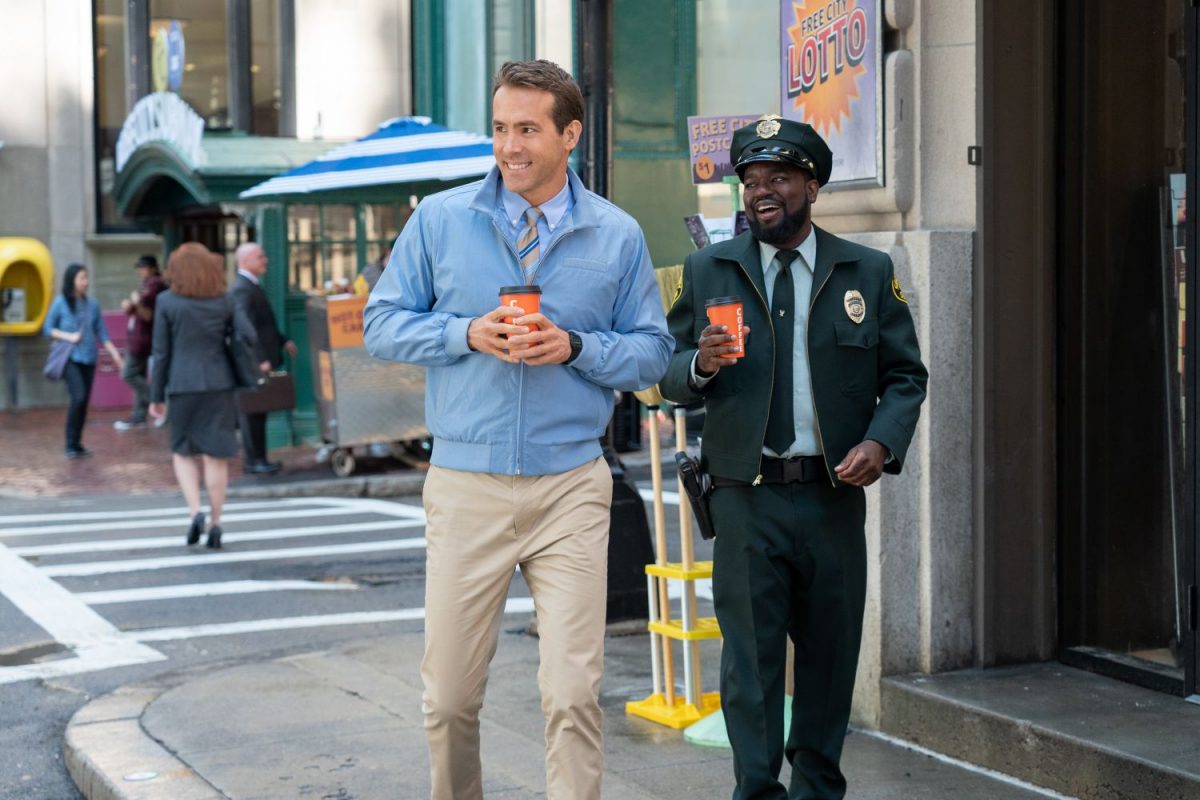 The "sunglasses people" come to Free City all decked out in the coolest outfits, weapons, and shoot up anyone they want and steal whatever they want. Of course, the reality is that they are actually gamers in an open-world game, and their acts of wanton violence are tasks in completing missions, to earn money and experience points. In many instances, "sunglasses people" don't interact with NPCs and are meant as background fillers, until Guy crosses paths with a sunglasses-wearing Molotov Girl/Millie (Jodie Comer) and is enamoured by her singing of Mariah Carey's Fantasy to herself.
Like a dog to a bone, Guy finds himself drawn to her and attempts to befriend her after stealing a pair of sunglasses from a person. Thinking that he's just another player, Molotov Girl dismisses him as a noob and tells him to find her again once he's levelled up and gained enough experience points. Unlike other players though, Molotov Girl isn't in Free City to complete missions but to locate a secret level in a game.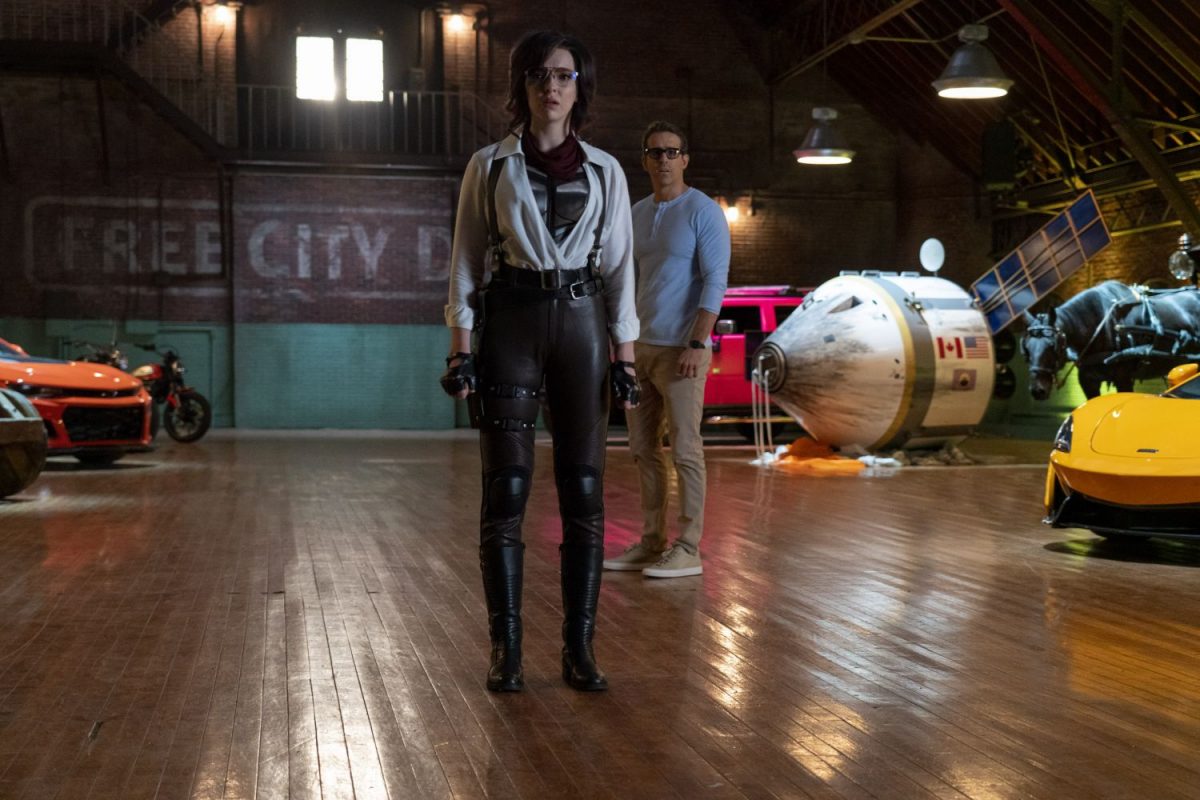 In reality, Millie is a game designer who co-created a game, Life Itself, with her friend Keys (Joe Keery) which was bought by major corporation Soonami, but never released. Suspecting that Soonami head Antwan (Taika Waititi) used the code from her game to power Free City, Millie made it her mission to find proof but unfortunately for her, Keys had joined Soonami as tech support, and is unable to help Millie as it would jeopardize his future in the company.
Unknown to Millie, Guy goes around gaining experience points by playing the game with his own set of non-violent rules, and quickly becomes a viral sensation within the game, and in the real world. His actions quickly catch the attention of Soonami, as Antwan wants Guy removed, believing Guy to be a player wearing an NPC skin. Keys and his best mate Mouser (Utkarsh Ambudkar) head into the game and make it their job to ban Guy, but Keys soon realises there's more to Guy and discovers Guy to be an evolving AI that was triggered upon his first meeting with Millie.
Of course, the movie goes beyond the surface of this brief plot and Free Guy adds multiple layers and narratives to the story, as they are brilliantly interwoven by director Shawn Levy, who has had plenty of experience mixing two different and conflicting worlds constantly meeting and changing in real time. Think his past works such as Real Steel and Night At The Museum, but in a video game. With games being a more accessible medium for the everyday person, Free Guy becomes a whole lot more relatable and this has to be one of Levy's best works, as it mixes at times cheesy emotion with a video game setting.
It's great timing that Free Guy comes at a time where some of the video game companies, such as Blizzard and Ubisoft, are quite a mess, from dealing with employee abuse and toxicity. Topics such as the toxicity prevalent in the gaming community and the bullying by big gaming companies are explicitly mentioned and addressed in the movie, and compared against the video game world of Free City, where life – or what we think to be life (cue existential crisis), friendship, what it means to be a good person and optimism for a better tomorrow, runs deep.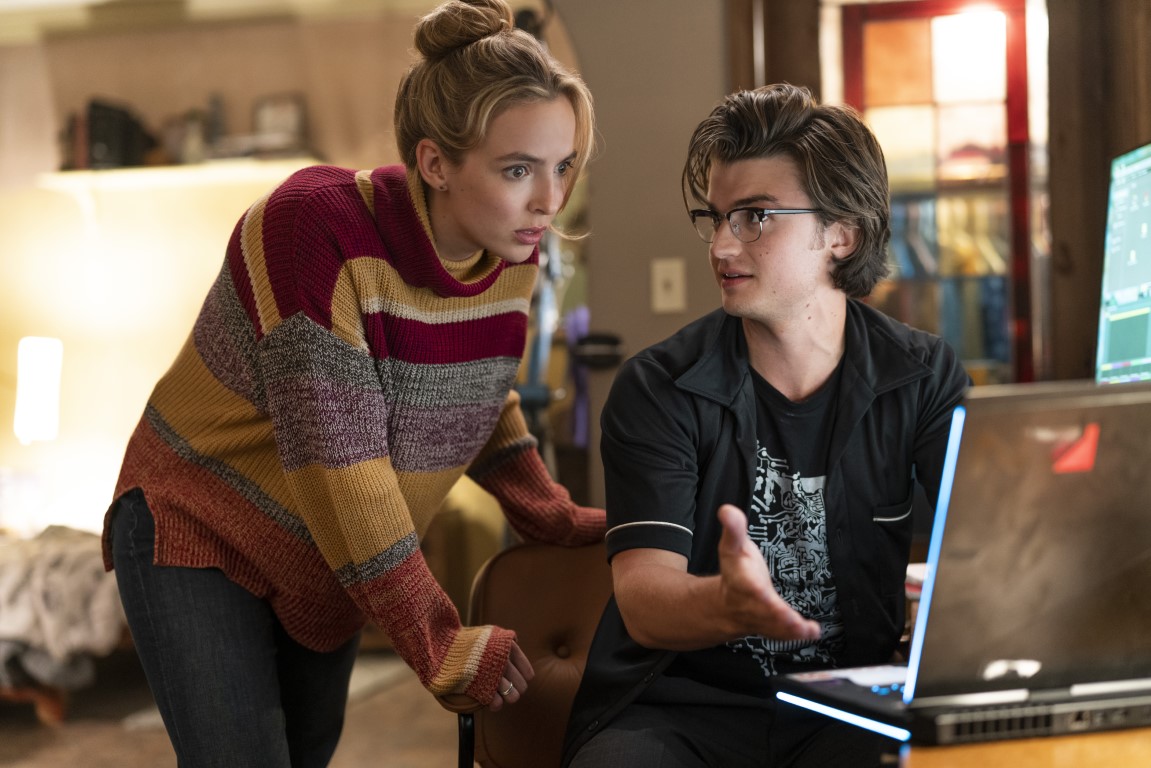 As heavy as these topics sound, director Levy keeps it light through incredibly funny jokes that references games and internet culture. It's almost impossible to give out a large chuckle or two because the jokes are delivered in a 'as a matter of fact' manner by cast Reynolds, Keery, Comer and Mouser.
At first glance, this may be an interesting choice of cast, with each actor coming in with their own niche and popular movies and franchises on their backs – Keery with sci-fi series Stranger Things, and Comer with spy-fiction drama Killing Eve. Reynolds, of course, is no stranger to playing a character who breaks the fourth wall from his reality, and interacts with the real world. However different they all are, their performance in Free Guy was completely natural and highlights their comedic capabilities.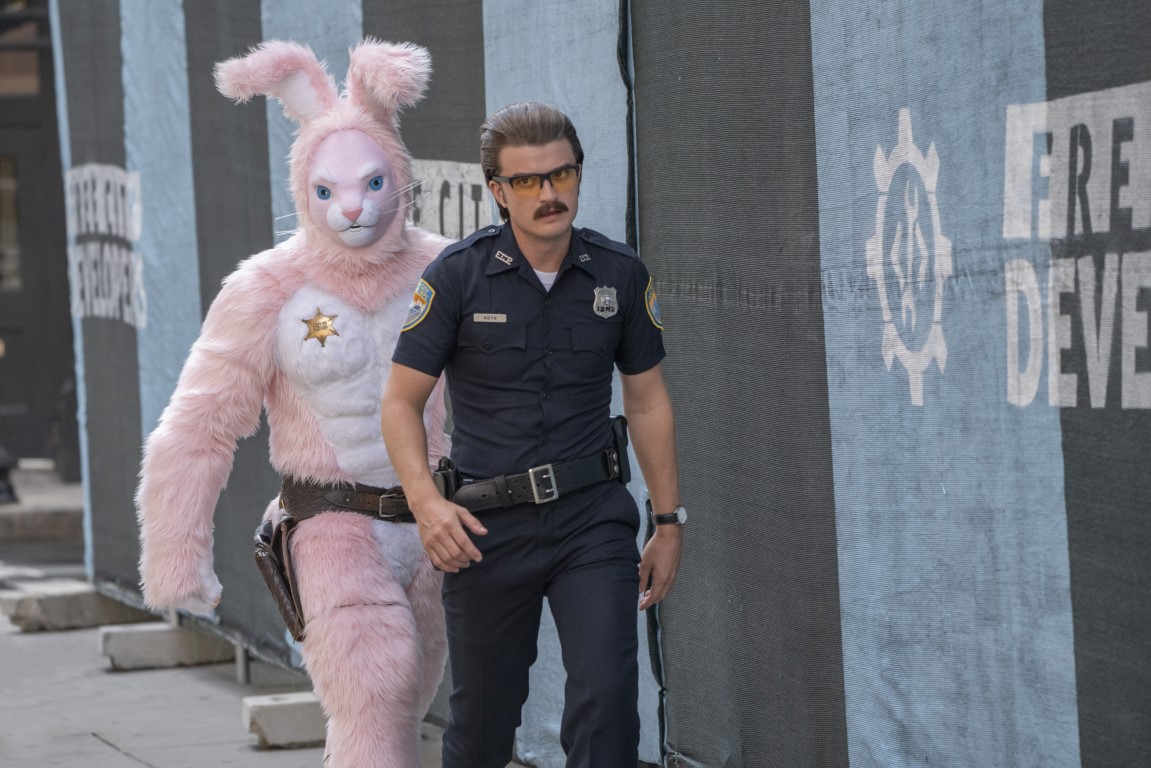 That said, Free Guy is a special type of comedy that is easy, not at all forceful or too trying, and will leave you feeling lighter and happier. Oh, and maybe with a few tears too.
Surprise, Free Guy has a romantic twist. Whether it has you leaving the theatres romanticising being alive a little bit more, or feeling extremely lonely slash hopeful for love amongst this completely isolating pandemic, Free Guy is the definition of a feel-good movie and is much needed during a time like this.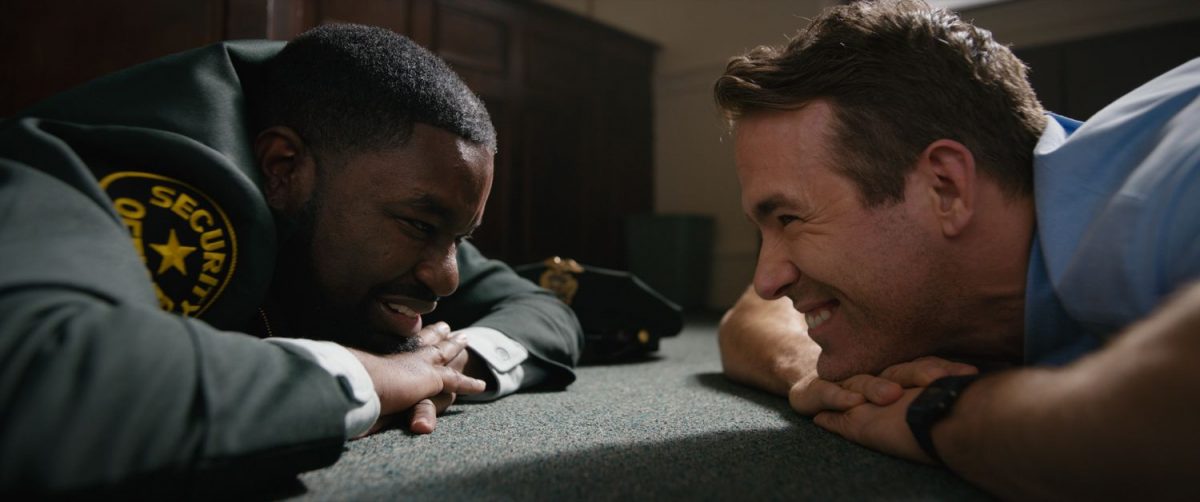 Adding on to the serotonin this movie brings are the numerous easter eggs, cameos and references to culture. Think movies like Ready Player One and Guns Akimbo but Disney-fied. Some of these references are a little bit more subtle, like a little lamp on a shelf for example, whilst other cameos and references will 100% take you by a joyful surprise.
In all, Free Guy is a fastball of joy full of layers, light-comedy and video game and internet references that will tickle the hearts of geeky gamers. Not a gamer? Fret not. Free Guy is undoubtedly a movie for the masses and regular folks who want a movie that will successfully put them in a better mood no matter the time, no matter the day.
GEEK REVIEW SCORE
Summary
Free Guy is a fast ball of joy filled with geeky references, surprising cameos and comedy that will instantly put a smile on your face no matter the time, no matter the day.
Story -

8/10

Direction -

9/10

Characterisation -

9/10

Geek Satisfaction -

9/10