When it comes to showing off the graphical prowess of video game consoles, racing games are usually the go-to option for platform holders and it's not just any game with cars, but simulators steeped in realism. For Xbox, you have the Forza series, and after five years, Polyphony Digital's Gran Turismo 7 (GT7) makes a triumphant return, boasting not just heightened visuals and audio, but also the performance of a well-tuned supercar that represents the best of simulation driving this side of the console divide.
It is hard to ignore just how good Gran Turismo 7 looks, both in action and in the newly introduced Scapes and Race Photo modes, where enthusiasts and players alike can enjoy taking photos of their favourite cars in-game that can rival real-life photography. With the degree of freedom and options available, even professional photographers will be in awe whether you are taking a global tour with selected models or looking back at past races to capture the best moments. 
That commitment to visual fidelity extends obviously to the action on the track, even if the developers recommend prioritising framerate for the smoothest action. In the absence of ray tracing outside of the aforementioned Scapes and Race Photo modes, replays, demos at the Café, and in the garage, players can still marvel at amazing looking vehicles while enjoying some truly authentic driving.
With weather and time changes in effect for certain tracks, you would be forgiven for getting distracted while driving, such is the beauty that unfolds before your eyes. The way the light catches the tracks and the cars, it is always a delight just to see it all unfold amidst the high octane action.
This sense of immersion is heightened further thanks to the DualSense controller. GT7 continues the trend of first-party titles being the ones that get the most mileage out of the adaptive triggers and haptic vibrations, combining the excitement on-screen with physical sensations of vibrations that acts as an additional indicator of your vehicle and tires' condition against the track.
When you are driving on asphalt, it feels totally different to driving on grass or any other surface, it is not a game-changing implementation, but boy does it put you in the right mood for driving. And this variable increases with each car you drive, as individual handling of cars is taken into consideration as well. With 420 licensed cars available from 62 brands, be prepared for driving experiences that come close to real life, but few of us will have the opportunity to ever do so behind the actual wheel.
All of these bells and whistles will mean little if the driving action was not up to par, and thankfully, Gran Turismo 7 lives up to its legacy with the best physics and driving simulation to date. With over 25 years of history behind it, any laps you take are represented as accurately as you would on the real tracks.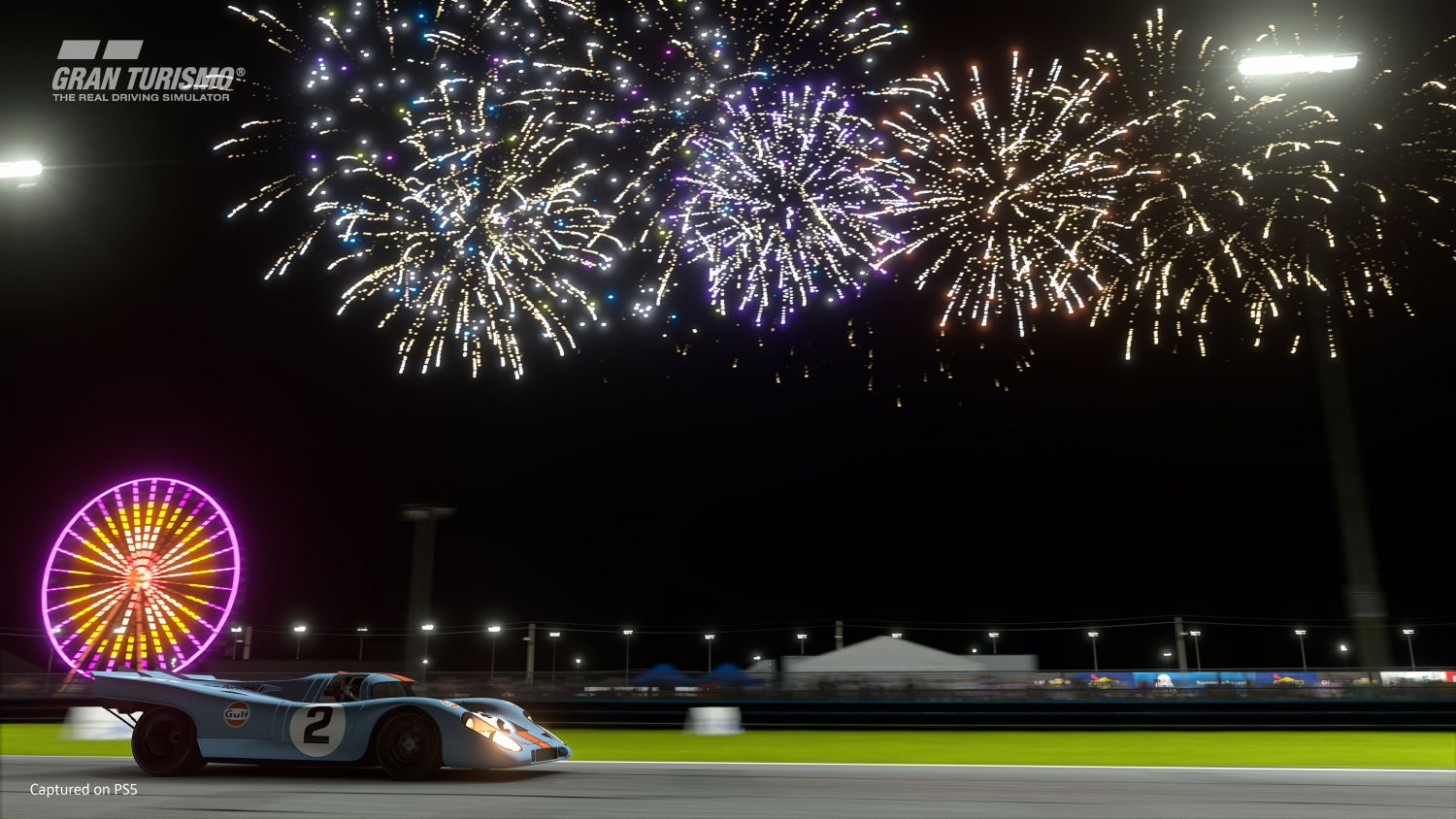 Vehicle heights, wind direction, slipstream effects, and much much more can affect performance down to the most granular of levels. When you have to take into account the atmospheric and surface temperatures, plus the effect of wet surfaces, getting the perfect lap in the game is reflective of a driver's true skill.
That is not to say that GT7 was designed specifically for the hardcore car nuts, just that such players will be able to appreciate all of the intricacies involved. As for the rest of us, Polyphony has included quite an extensive list of assistive measures that will aid your driving but still maintain the fun factor. This is still a serious driving simulator, but it also features more approachability than before.
The journey to becoming a bonafide petrol head begins via the extremely welcoming Gran Turismo Café, a hub area that sits prominently right at centre stage. Jump in and players are guided to check out specially curated races and tasks via 39 different menu books.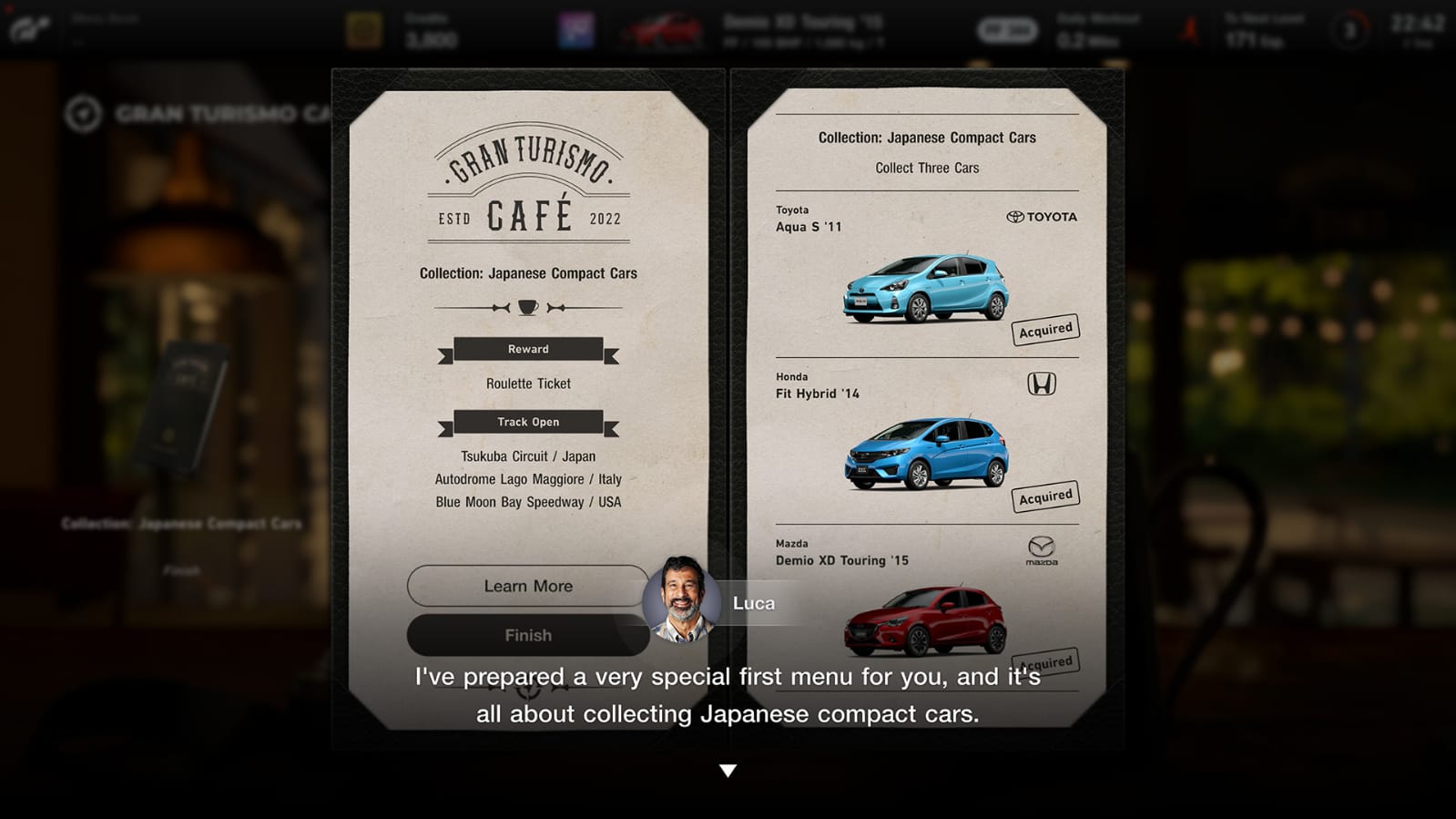 By accomplishing these tasks and completing the races, both newcomers and veterans will become more familiar with how everything works in Gran Turismo 7. How you earn licences, purchase your next car, and customise your whip, are all of the key knowledge that can be obtained as part of playing the game, while getting the necessary context via the showcase of the various themes and vehicles in each collection.
That said, Gran Turismo 7 does suffer from the fact that it does have a limited pool of cars to draw from, with some collections being more robust than others. A roster of over 420 cars may sound like a lot, but if you are looking for the definitive and updated car roster, it might still take some time for GT7 to catch up with Forza even if the figure here is a notable improvement over the 320 available in Gran Turismo Sport.
However, once you are on the track, everything else just melts away as the engine revs up. Since every car drives and handles differently, there's plenty of room for drivers to course correct in the event of mistakes. From retro cars, sports cars, to dedicated racing monsters, there is always a choice to catch your fancy.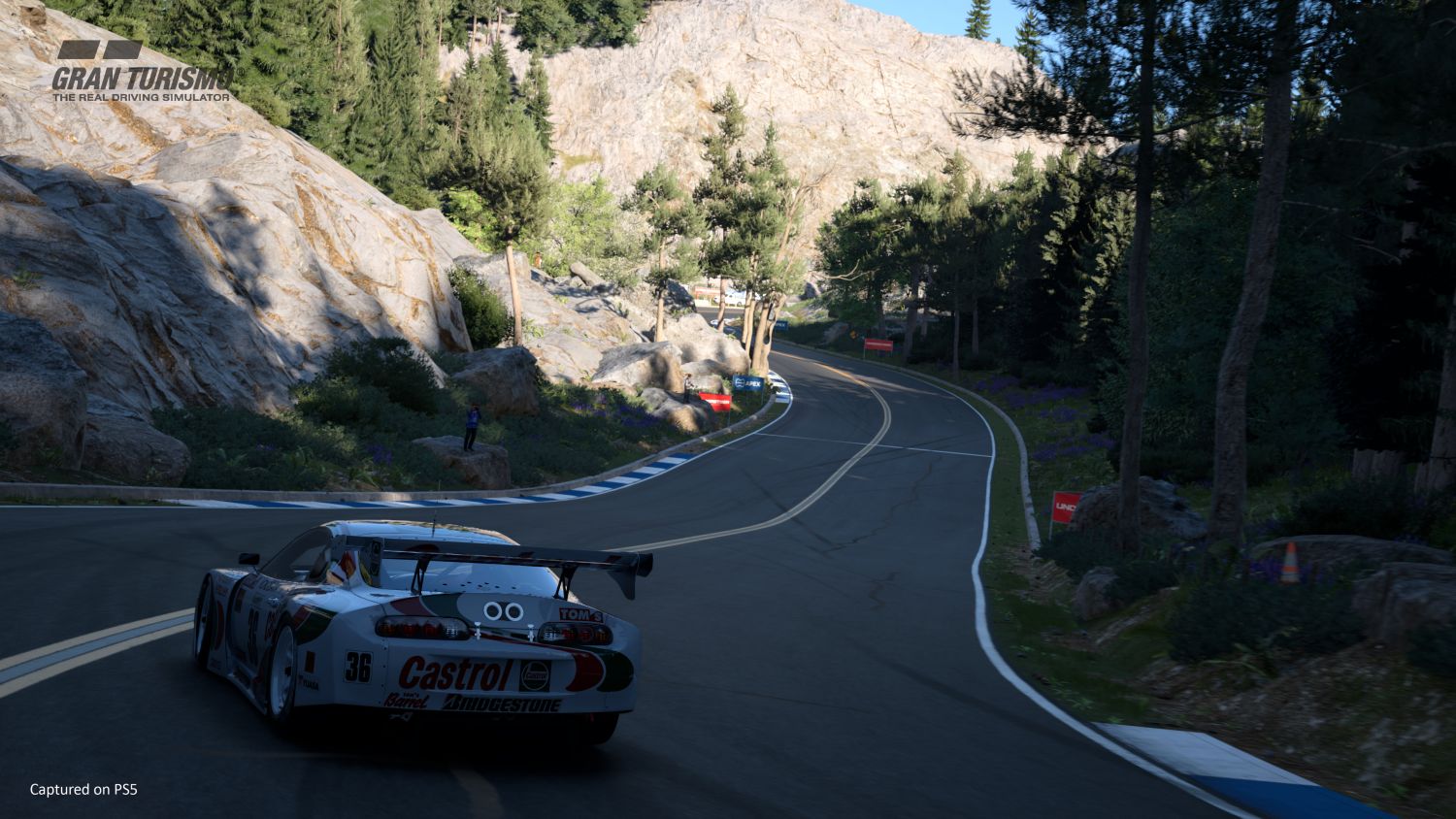 While there is always a case for enjoying this driving simulator with a dedicated steering wheel, the DualSense fares remarkably well, made even better with the haptic integration. When going for gold in some of the tougher licenses, the controller is actually a more preferred option.
As for those foreign to the tuning part of the game, Gran Turismo 7 does not necessarily put you at a disadvantage. There's always a better car that can give you a better chance of placing in any given race, but if you are able to invest some time and learn the ins and outs of the performance customisation, shaving off precious seconds becomes almost second nature once you get your hands dirty in the garage.
Perhaps where Gran Turismo 7 falters the most is the musical modes that featured heavily in the lead up to launch. Although the driving remains a star, Music Rally is not doing itself any favours with the included music that ranges from just about okay to simply baffling. To not use the opportunity to include all the iconic music from the series' past is a big miss. As for Music Replay, it works as advertised, but is nothing to crow about in the grand scheme of things.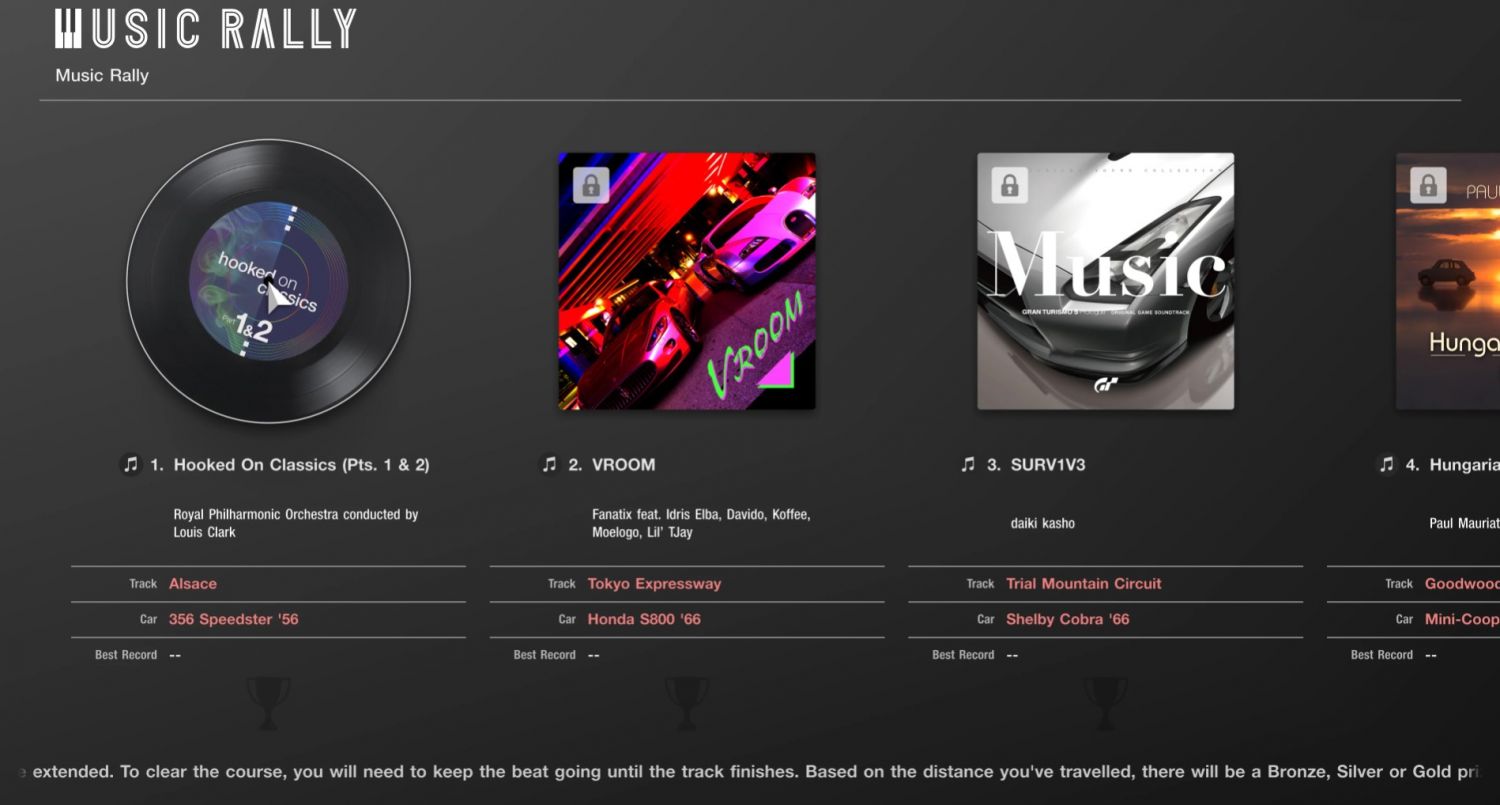 At its core, GT7 is able to rely on its stellar driving and graphical fidelity whether you are driving solo and going head to head with others in multiplayer. The inclusion of a lobby system helps as well, creating a social space that echoes the increased approachability of this latest entry with less pressure to compete, and is a great way just to appreciate car culture across the world.
All things said, the fact that even casual players will be able to dive right in and enjoy all the game has to offer speaks to an evolution for the driving simulator. Yet, it can be appreciated much better by the car enthusiasts out there looking for an authentic experience on the PlayStation 5.
While not a hardcore gamer or car simulator enthusiast, Geek Culture's resident automobile guru Bobby Tonelli managed to pick up the DualSense controller as easily as he changes gear for his rides.
"Gran Turismo 7 takes you through this journey, the learning and education about the cars, which works great for newbies and veterans in the genre. It doesn't intimidate players, but you can go as hardcore as you want. It's so much fun, it's not stressful, and it is all about that learning that you get, the understanding of car culture, the tuning and customisation."

"Then you get into Scapes mode and capture all these amazing photos that are just mind-blowingly cool. There are just so many options! GT7 is the kind of game that showcases a passion for automobiles front and centre. I love the racing aspect, but also everything that comes with the package, this is the all-in-one automobile experience that I would recommend for everybody to try."
Just as we celebrate 25 years of Gran Turismo goodness, this latest entry is the perfect culmination of everything the franchise stands for and continues to push.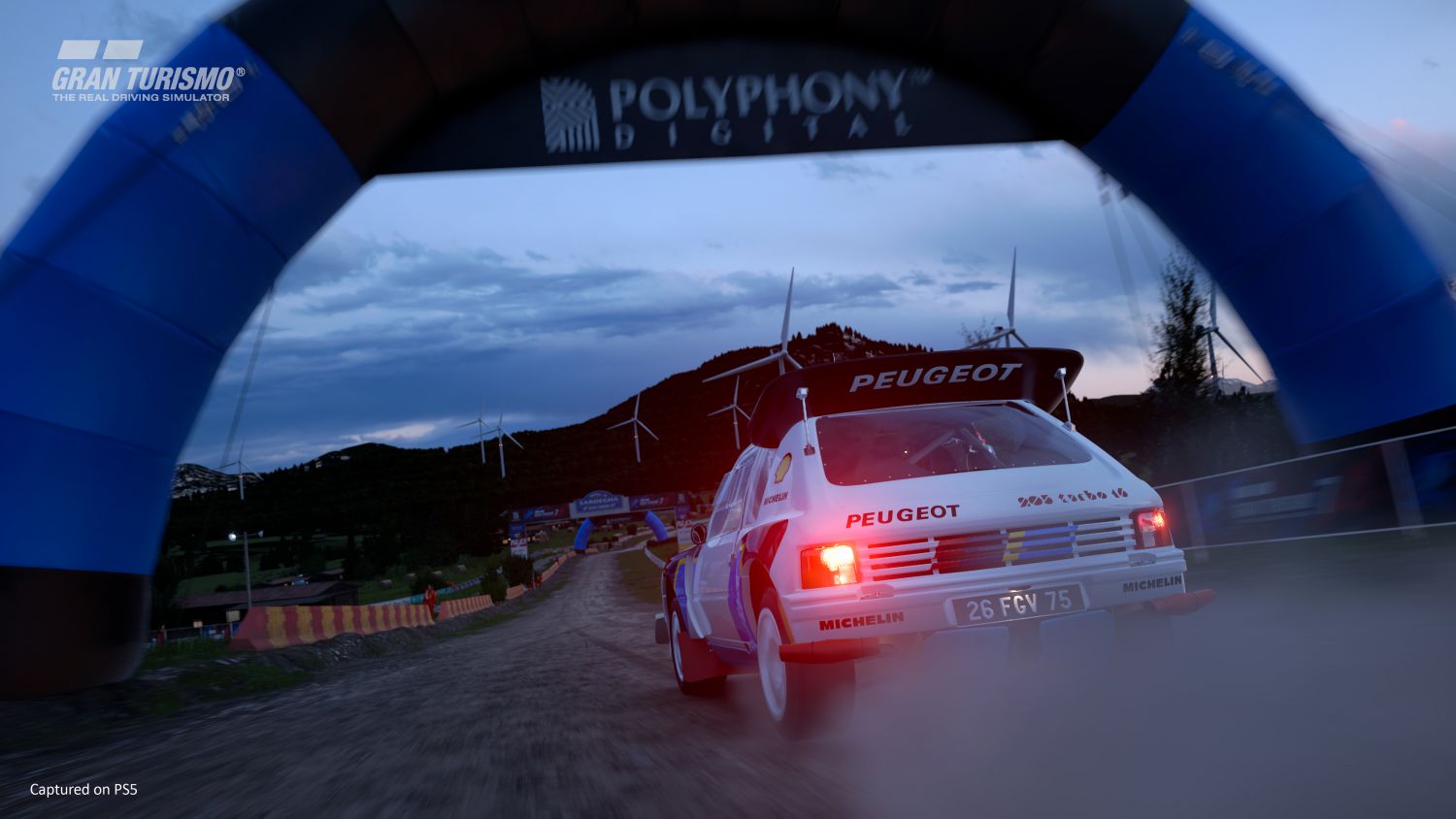 The competitive racing is one of the best experiences out there, the visuals are outstanding in almost every aspect, and the Gran Turismo Café is an excellent way of welcoming new and returning players into the fold. Despite its roster limitations and subpar musical distractions, there is no taking away a spectacular podium finish for Gran Turismo 7 made possible by the PS5 and the DualSense controller.
Gran Turismo 7 is launching this 4 March for $97.90 on the PSN Store.
GEEK REVIEW SCORE
Summary
The flagship driving simulator that is Gran Turismo is back, with the seventh entry proving to be the series' best ever effort yet for the modern gaming audience.
Overall
9.1/10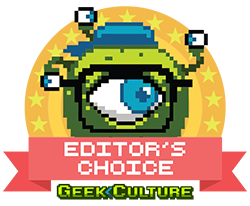 Gameplay -

9/10

Presentation -

9/10

Value -

9/10

Geek Satisfaction -

9.5/10