Some blame the dog, while others point to his life as an assassin, but whatever reasons there are for the charismatic violence that is John Wick, it has become apparent that he'll never die, because audiences will never allow it.
It's been four years since John Wick: Chapter 3 – Parabellum, and Keanu Reeves is back in John Wick: Chapter 4, this time more determined than ever to seek revenge and put an end to the High Table. 
Now, Chapter 4 was meant to be out two years ago but after sitting through the 2 hours and 49 minutes movie, this sequel is definitely worth the wait. From the jaw-dropping action, groundbreaking visuals, talented cast and incredible worldbuilding, it is no surprise that John Wick is a highly beloved action franchise, but let's address the elephant in the room first – the movie's runtime.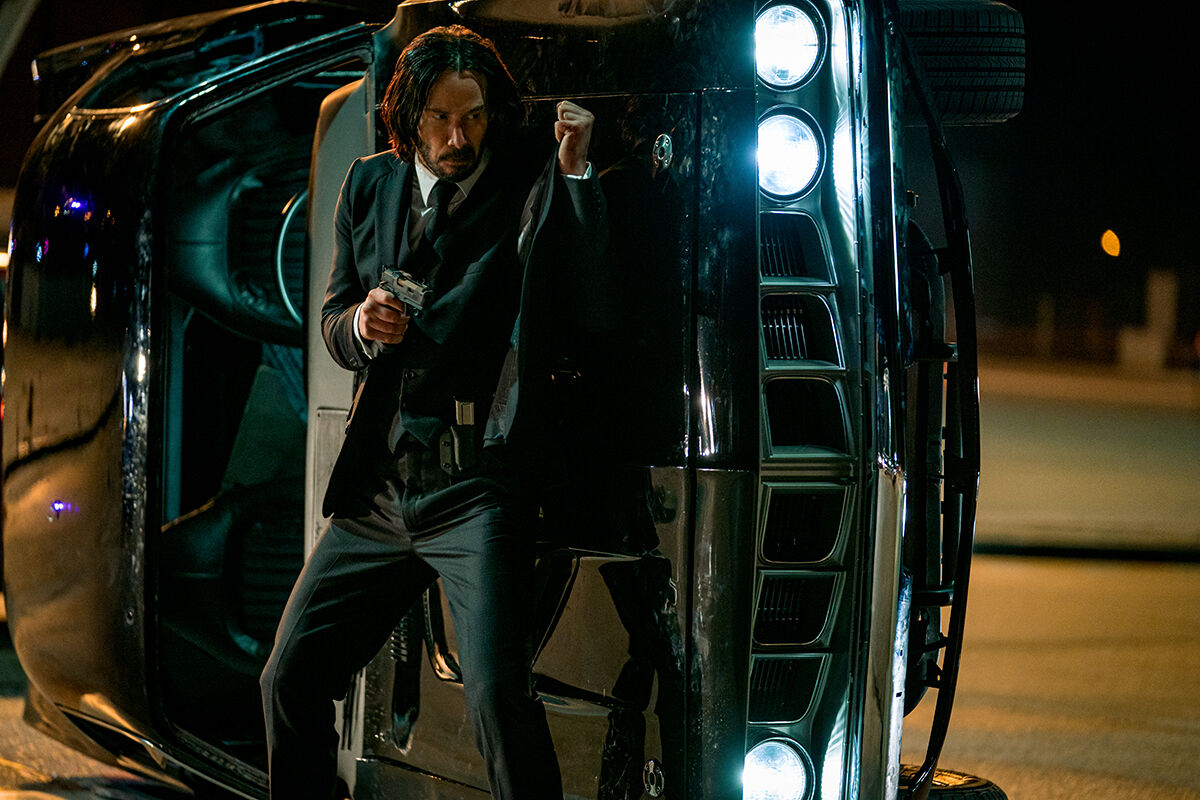 Running for almost 3 hours, it seems that the John Wick movies get longer and longer with each sequel and Chapter 4 is the longest of all so far. There were plenty of scenes that were self-indulgent that could be cut shorter for a snappier pace and still leave the same impact on audiences. The movie could at least be cut down by an extra 15 minutes to avoid feeling dragged out and because it's not always action on screen, it risks losing the interests of viewers who either have short attention spans or are spoiled by video streaming where you can always pause and play whenever you feel like it. That said, it is likely that fans will not necessarily mind the obscenely long runtime. If Avatar: The Way of Water can go on for 3 hours AND 12 minutes and still receive the love and success that it did, Chapter 4 is sure as hell deserving of it too. 
Being longer isn't the only '-er' we see in Chapter 4. For starters, the action in this movie goes harder. Wick himself is an assassin of near-mythic status – he's nicknamed the Baba Yaga for God's sake, so it's no surprise that director and former Keanu stunt double Chad Stahelski has gone above and beyond to film some of the most extraordinary action scenes we've seen in 2023 so far.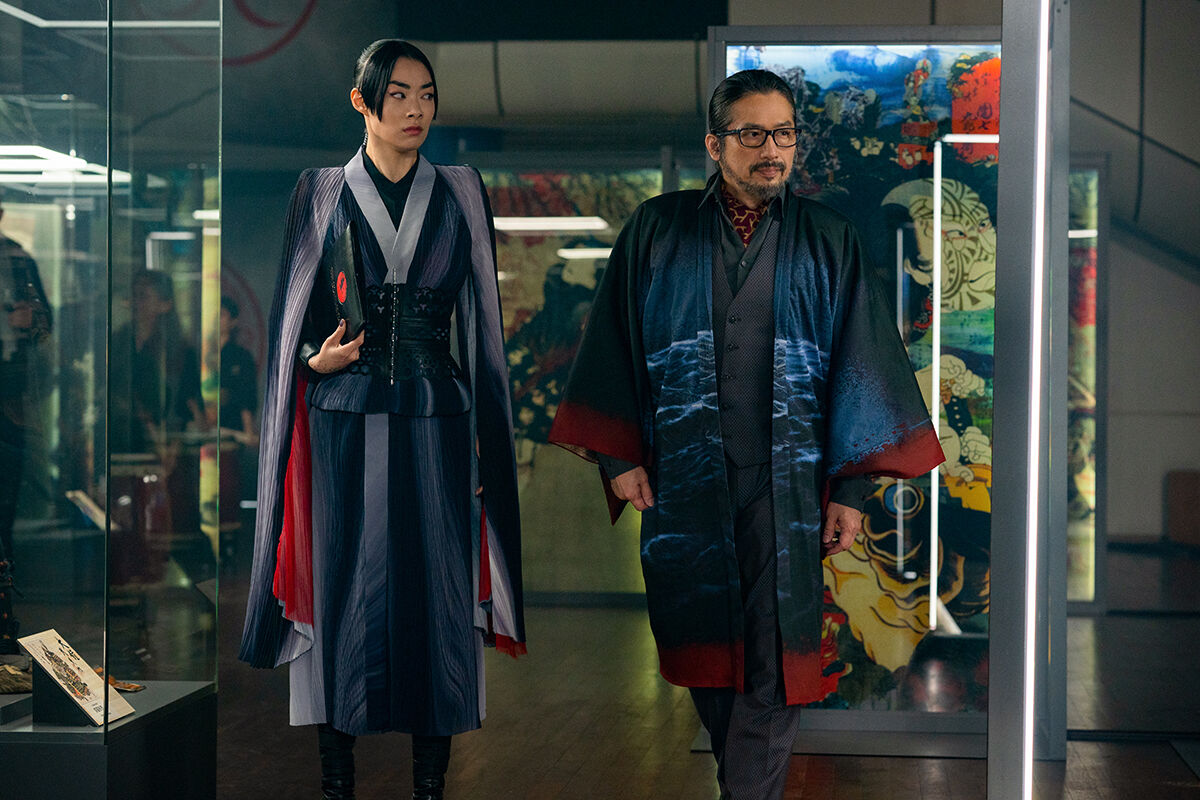 Stahelski knows he can't do it alone, and has rallied some reputable support, providing Wick with two formidable assailants/allies – Caine (Donnie Yen) and Koji (Hiroyuki Sanada). At this point, it's a matter of who else can Wick/Keanu fight on the big screen and still remain believable and you can't get any more intense than with Hong Kong action star Yen and The Last Samurai legend Sanada fighting against and alongside Reeves. Even Japanese-British singer-songwriter, and now actress, Rina Samayama is impressive as Koji's fiercely loyal daughter Akira. The singer is serving high-fashion Katniss Everdeen and we're living for it.
Stahelski has also gotten very creative with how these characters go about fighting and killing their enemies. Yes, there are alot of guns as fans would know, but we also see swords, bow and arrows, knives and nunchucks amongst many others. Everything happens really fast, but still precise and paced well enough that you can still identify and either be entertained or squirm in your seats. You can expect being nunchucked in the testicles and being stabbed right in one's behind. Truly, Stahelski's creativity both impressed yet scared us at the same time.
Yen's Caine leads the movie with Reeves' Wick. Characters who were once brothers are turned against each other in this movie and while the chemistry between the two actors are not apparent, or strong, their multiple scenes fighting against each other are some of the most memorable scenes from the movie. And while Yen has been in other Hollywood films, Chapter 4 marks the first time that the Hong Kong action star Asian audiences are familiar with will be seen by a Western audience – no costumes, no mysticism – and it's something that's long overdue for the acclaimed action legend.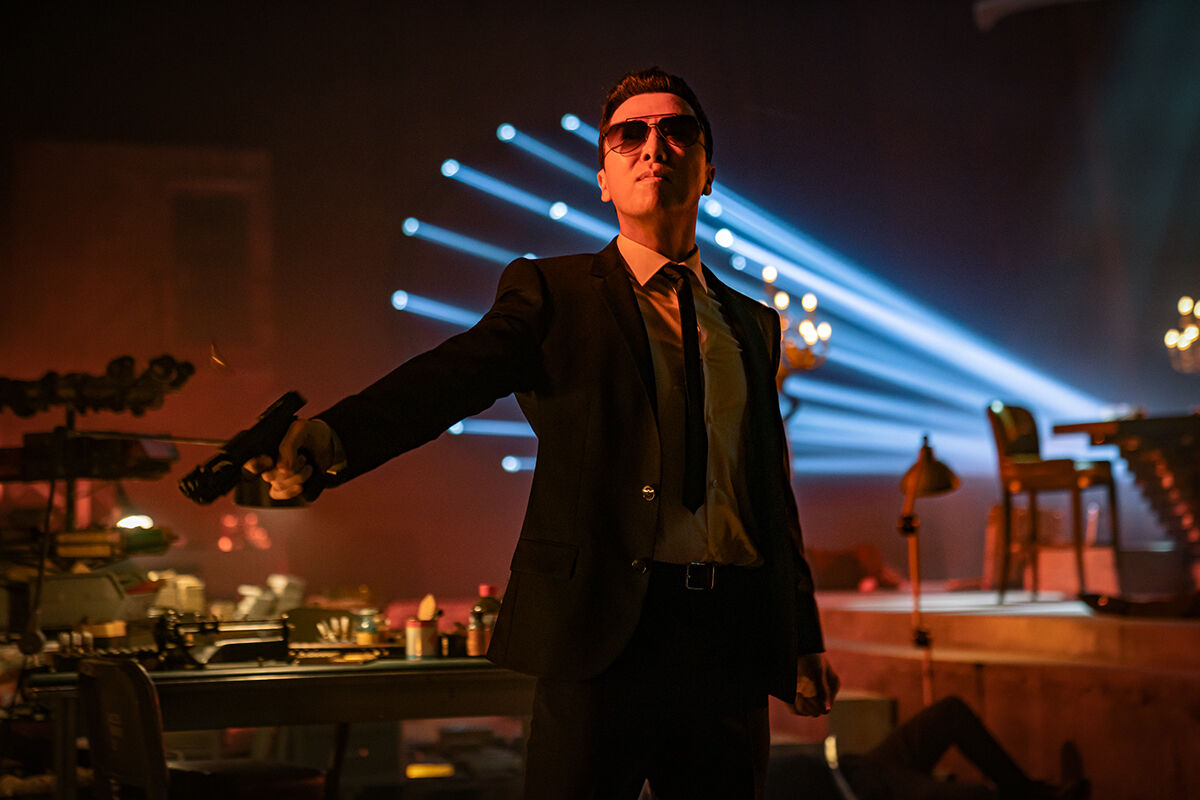 Though Yen does not lack in his acting and fighting skills, there are moments where he does remind us of an impatient, sarcastic and semi-drunk Asian dad who despite being an asshat, is actually incredibly loving deep down. Caine isn't the best 'blind but insanely good at fighting' character out on film, but we're hoping that this role will allow Yen to appear more frequently in Hollywood films and spotlight Asian talent in the way Michelle Yeoh has done this year with her performance in Everything Everywhere All At Once.
Yen is not the only newcomer in the franchise. Bill Skarsgård plays new villain Marquis who has been hired by the new table to find and eliminate Wick. Skarsgård is not new to playing the villain but we do think he can work harder on his French accent. Shamier Anderson as the tracker aka Mr Nobody though, is an interesting addition as he's only after Wick for the bounty money but this gray character is neither good nor bad. We particularly enjoy that he has a puppy with him who uses him – yes the man – as emotional support. John Wick started because a gangster killed Wick's puppy, so seeing Mr Nobody have a strong bond and fight his opponents alongside his four-legged friend has a special feeling. Kind of makes us think how Reeves' Wick would've been like had he globe trotted along the world, seeking revenge on the High Table with his dog.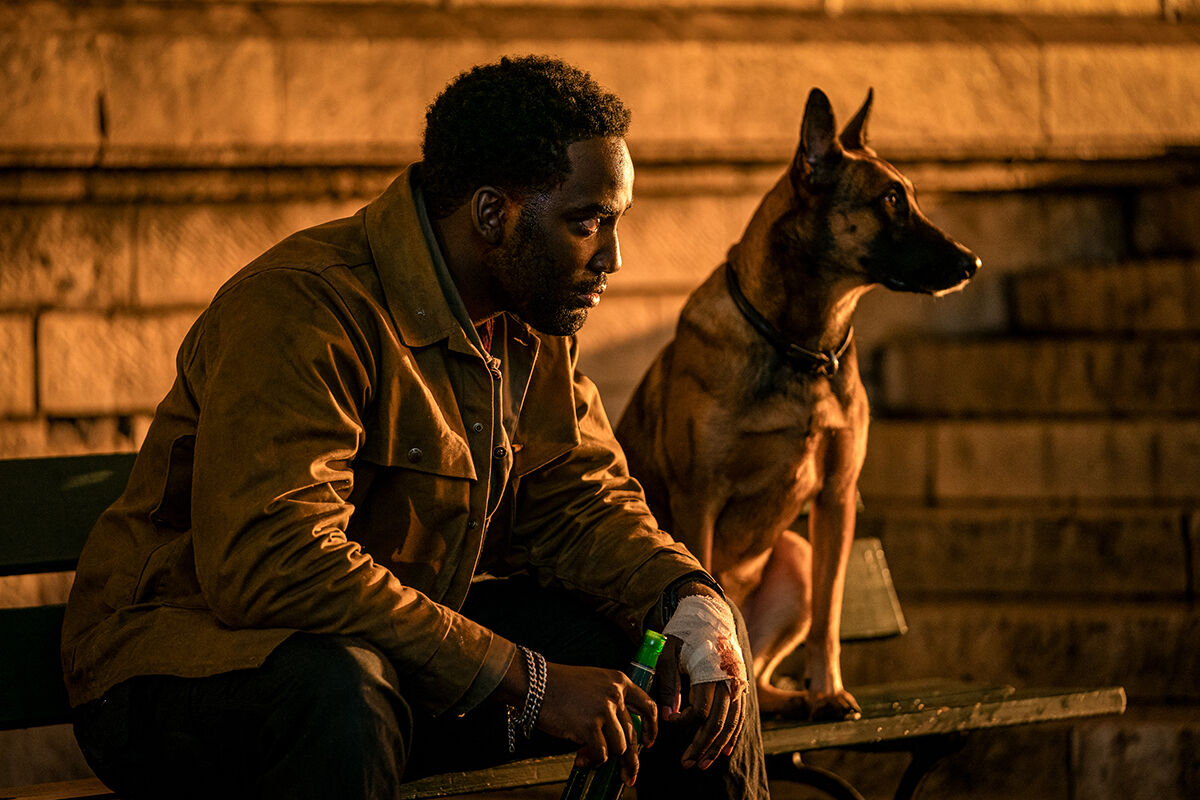 Talented cast and action aside, Chapter 4 engulfs viewers in its extensive world building that still continues to surprise. The movie takes us around the world to Berlin, New York and Japan and even though these are places that exist in the real world, Chapter 4 looks and feels otherworldly. Neon lights make you feel like you're in a modern epic and buildings and constructions even look futuristic. Of course, John Wick's super stylish costuming also transports you to another time and place because who really is that immaculately dressed these days anyway?
There is no doubt that fans of the franchise will enjoy Chapter 4, as they did with the earlier three chapters. It's perhaps a little too long for casual viewers who are used to regular shootouts and explosions in mid-range action films, but even if Chapter 4 is your introduction to the franchise we're confident that you would've been inducted into the Wick fandom by the end of the film.
GEEK REVIEW SCORE
Summary
The Baba Yaga is back in John Wick: Chapter 4. Bigger, goes harder and definitely a lot longer, this action-packed and rich sequel will have viewers praying that John Wick never dies.
Overall
9/10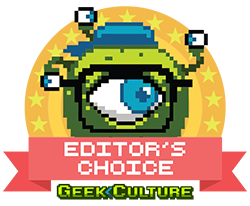 Story -

9/10

Direction -

9/10

Characterisation -

9/10

Geek Satisfaction -

9/10