At a time where the animation industry started to show signs of a homogenous, near-identical presentation, Spider-Man: Into the Spider-Verse (2018) burst into the scene like a fresh breath of air. And this movie was released at a time when comic book movies were at its pinnacle, which makes its achievement all the more impressive. The film boldly swung away from the photorealistic rendering that defined Disney and Pixar's works, dazzling instead with a visual spectacle of stylish comic book elements, striking effects, and unconventional transitions. Colour-to-monochrome segues and upside-down sequences? Been there, done that.
The premise saw several Spider-Man characters converge upon discovering that there was a breach across the multiverse, and with its sequel Spider-Man: Across the Spider-Verse, Sony Pictures has shown that its first outing wasn't a fluke. The latest wall-crawler epic inherits all the charm of its predecessor, sticking to its distinct artistry and masterful storytelling to weave a well-worn tale of emotional finesse, heartfelt sincerity, and rich humour that sets the new-gen superhero up for a legacy rivalling Peter Parker's.
Following the events of the first movie, Spider-Man: Across the Spider-Verse sees the return of a now-older Miles Morales (Shameik Moore), who has grown into his role as Brooklyn's protector. After reuniting with Gwen Stacy (Hailee Steinfeld), he gets thrust into the multiverse, where he encounters several different Spider-People, including Miguel O' Hara (Spider-Man 2099, voiced by Oscar Isaac), Hobie Brown (Spider-Punk, Daniel Kaluuya), Spider-Woman Jessica Drew (Issa Rae), Pavitr Prabhakar (Spider-Man India, Karan Soni) and more.
A superhero's journey is never smooth-sailing, however, and when a new villain, Spot (Jason Schwartzman), threatens the existence of the multidimensional space, Miles ends up in a heated conflict with the other Spiders. Torn between divided loyalties, his own struggles, and general uncertainty, he is forced to take the leap alone and redefine what it means to be a hero. Because while it's never explicitly stated, with great powers come great….
It's an all-too-familiar trope that revisits what's celebrated in the superhero genre, but like before, the animated feature is presented in a fresh coat of paint. The animation unfolds in the same kaleidoscopic manner, splashing the big screen with vivid colours, infectious energy, dynamic transitions, and of course, comic book elements like panel inserts, cross-hatching, and thought or speech bubbles. A constantly thrilling affair, this breathtaking, well-stitched extravaganza can make the most static of dialogue pop, which is an impressive feat in itself.
Every dimension in the multiverse comes dripped in their respective aesthetic identity, and it's distinctive enough to set them apart. For instance, Earth-1610 – the world that Miles stays in – is painted in more earthy (ha) hues, toned down from the vibrant bustle of the Spider-Society headquarters on Earth-928. Even if the visual stimulus can be a little overboard at times, especially during high-octane action scenes, genuine awe and appreciation quickly takes over when the web-slingers swing from one scene into the next.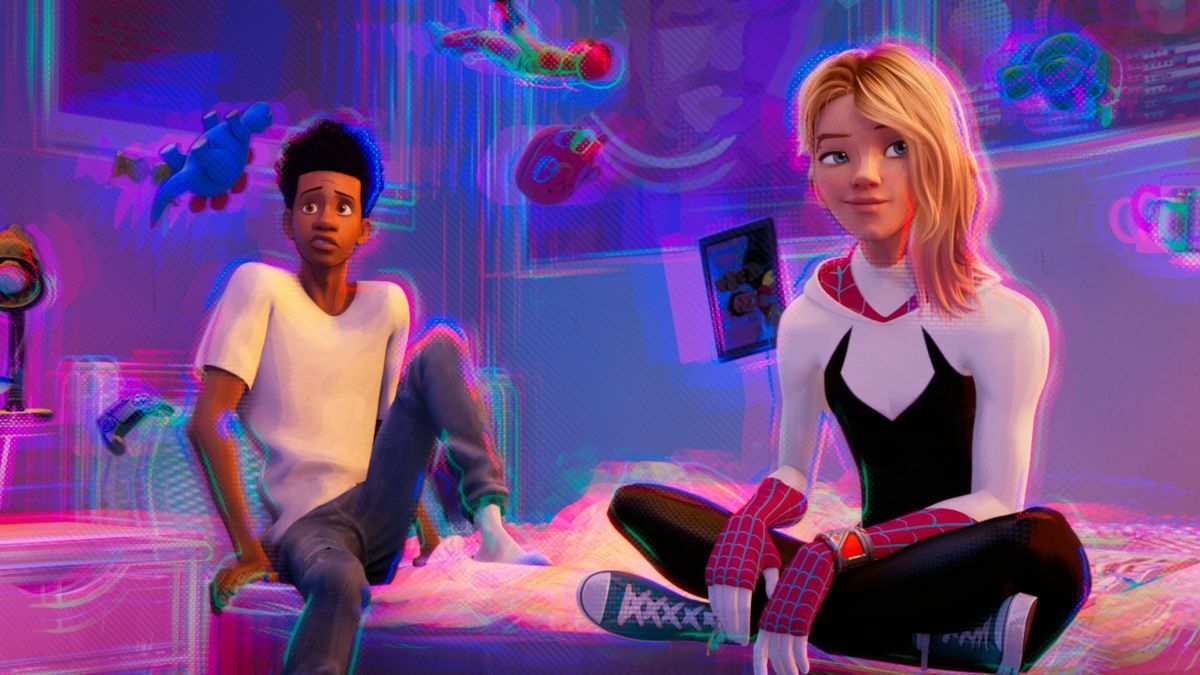 The characters, both old and new, are colourful in their own ways, too. Miles and Gwen, the latter of whom gets more screen time here (a good move in our books), continue to resonate with well-meaning, unintentional blunders and everyday struggles, which puts a human-sized chink into the seemingly impenetrable armour of a superhero. In particular, the duo's commitment to try their best in a world determined to bring them down makes it easy to understand their plight and lend empathy to their cause.
Spider-Punk, a personal favourite, charms with his devil-may-care attitude and dry wit, while the imposing Spider-Man 2099 makes a strong debut as a multi-faceted, deeply-conflicted force, worn down by the weight of the world and repeated failures. In contrast, Spider-Man India brings spunk and spirited cheerfulness to the ragtag crew, lightening the mood with a passionate rant over the semantics of chai tea versus chai, and naan bread versus bread (finally, someone gets it!).
Jessica Drew, for all of her stern and no-nonsense demanour, has a soft spot to show, and all of these distinct personalities are brought to life with sharp, skilful voice acting. The character of Spot is no exception to the rule either, delighting with equal parts quirky humour and vengeance-filled menace. The return of several characters is the ultimate icing on the cake, serving as a welcome homecoming that feels familiar as much as it's new. Still, Spot could enjoy more fleshed out characterisation, and it's safe to assume that the dimension-hopping villain will get more time to shine in the planned threequel for next year.
And here's the thing: it's important to remember that Spider-Man: Across the Spider-Man is the second part of a trilogy. This proves necessary in establishing expectations for its ending (no spoilers!), but more prominently, demonstrates the team's prowess in laying out the narrative groundwork. Not only is the foreshadowing executed to great effect in the animated feature, there are also elements that tie seamlessly back into the first movie. It's clever exposition, and credit has to be given where it's due.
The only slight tumble here is its pacing. Unlike Into the Spider-Verse, Sony's latest is slower and more uneven in its storytelling, with things only kicking into high gear in the second half. It's hardly a major gripe, because the build-up of the first act is quickly forgotten in the heat of breakneck, frenetic thrills, but some may find the flow from the first part to the second a little jarring. While few and far between, certain sequences with live-action elements also feel out of place.
For the most part, though, Spider-Man: Across the Spider-Verse is a masterful balancing act between light-hearted and serious moments. The film's supersized 140-minute runtime is over in a breeze, with plenty of jokes sticking their landing, and catering to various kinds of humour – be it a deadpan comment about capitalism, fourth-wall breaking quips, or in-character liners.
Venture beyond the vivacious veneer, and it's clear that the web-slinging adventure doesn't hold back in dishing out emotional blows. At its most poignant, the movie can hit very close to home, and it's during these moments that the darker tone comes to light. The thematic exploration takes on a more intangible form than before, but its effects are still very much present, rearing their heads as a lingering, relatable miasma of despair, helplessness, and inadequacy.
True to the Spider-Verse guarantee, the soundtrack makes for a delightful atmospheric companion. Action-packed set pieces are accompanied by head-bopping, thumping beats, before melting into mellow tunes when an emotional moment takes hold. Scene transitions are peppered with perky instrumentals during downtime, with each score carrying a sense of gravitas that reflects the intended mood. The sound mixing falls a little shy of perfect here, as there are occasions where the dialogue or character voices get drowned out by the background music. Such instances are fairly rare, however.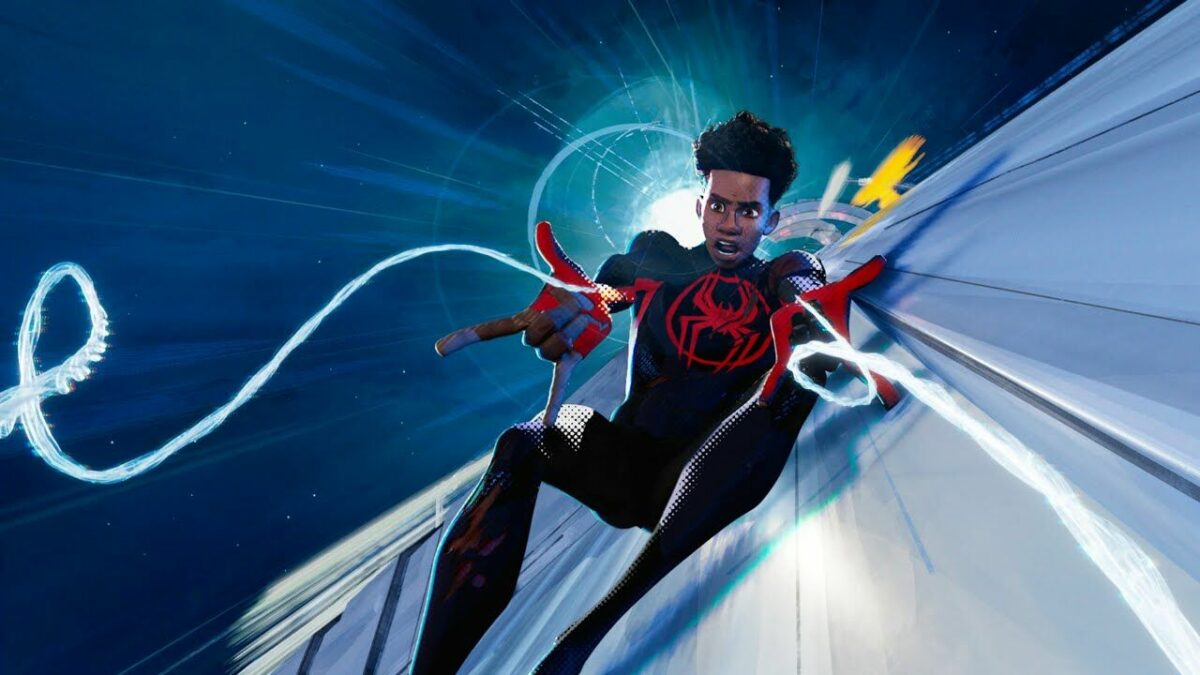 A near masterpiece and love letter to the character of Miles Morales rolled into one, Spider-Man: Across the Spider-Verse is the gift that never stops giving. The web-crawler epic continues to redefine the craft of storytelling and animation, dazzling with breathtaking visuals as it breathes new life into familiar elements. A worthy successor to the first movie, this follow-up is a celebration of its dare-to-dream spirit, and leaves behind a strong, indelible legacy that many animated works can only wish to match. That's two home runs in the bag for Sony, and it won't be surprising if the upcoming threequel, releasing on 28 March 2024, turns out to be yet another blockbuster darling.
GEEK REVIEW SCORE
Summary
Move over Peter Parker, for Miles Morales is new favourite Spidey on the block. The highly-anticipated animated feature goes bigger and bolder for its second outing, and it's one exhilarating, memorable ride that promises to delight, enthrall, and captivate viewers – both visually and emotionally.
Overall
9/10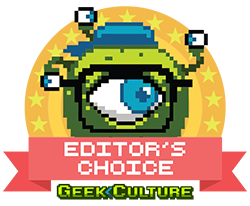 Story -

8.5/10

Direction -

9/10

Characterisation -

9/10

Geek Satisfaction -

9.5/10