Video games aren't for everybody, and neither are the movies adapted from such games. As much as such adaptations tend to be sad cases of cash grabs trying to capitalise on the popularity of the original, the recent high-profile successes seem to indicate that Hollywood can learn its lesson, with the likes of The Last of Us, Detective Pikachu and Mortal Kombat giving fans not only what they want, but also remember.
And such is the case of The Super Mario Bros. Movie, the latest animated film from Illumination, the folks who gave us the Despicable Me franchise, and Japan's Nintendo, the folks who gave birth to well, the Mario franchise, from Donkey Kong, Mario, Luigi and Princess Peach, to Bowser, Toad and Yoshi.
And if you're really a fan of Mario since, well, the Super Mario Bros on the Nintendo Entertainment System (NES), then you know what you're getting yourself into with this second adaptation from the hit franchise. This isn't Disney's Wreck It Ralph, which tries to tie things together like an adult would of a digital world inhabited by a variety of video game characters, because The Super Mario Bros. Movie focuses itself entirely on the Mario franchise that comprises over 200 games since 1981, and Nintendo meant for the games to be fun, enjoyed by all, but targeting the kids.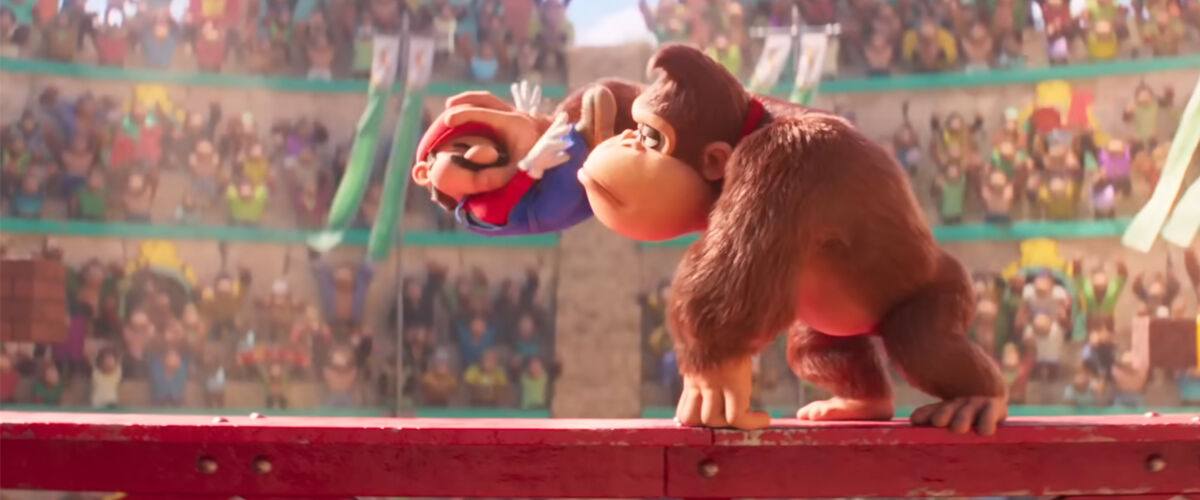 Which is why Illumination got into the picture. 30 years after the disastrous live-action Super Mario Bros.: The Movie, there was one way to tackle the source material and that is to embrace the video game nostalgia that birthed the franchise, and it doesn't matter if you've played the game but don't know the many entrances to the secret world of the Super Mario games, or cannot memorise the tracks in Mario Kart games, or haven't invested as much time in Donkey Kong or Luigi's Haunted Mansion because this film was made for those who do, and those who do not.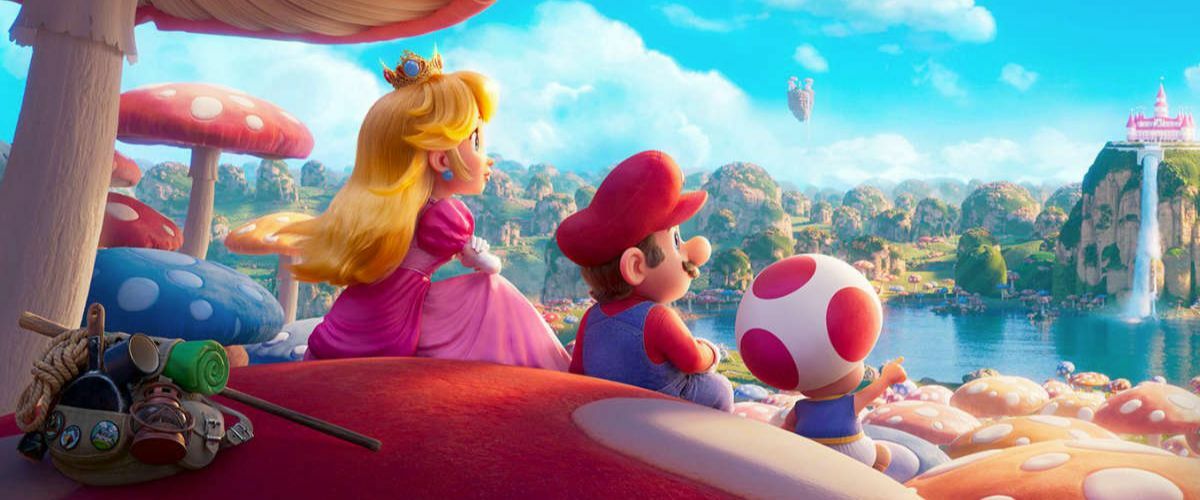 The nostalgia game is strong here, as you watch plumber Mario (Chris Pratt) arrive in Mushroom Kingdom after chasing after his brother Luigi (Charlie Day), who fell into a special green pipe that has transported them both into a new realm. Watch as Princess Peach (Anya Taylor-Joy) trains Mario in tackling the obstacles he needs to overcome, to save Luigi from the hands of Bowser (Jack Black), and as the film brings every familiar, nostalgia-soaked world to life in computer animated glory. Marvel in the familiar mushrooms, brick blocks and Koopas turtles that populate this film that aims to bring the familiar games to life.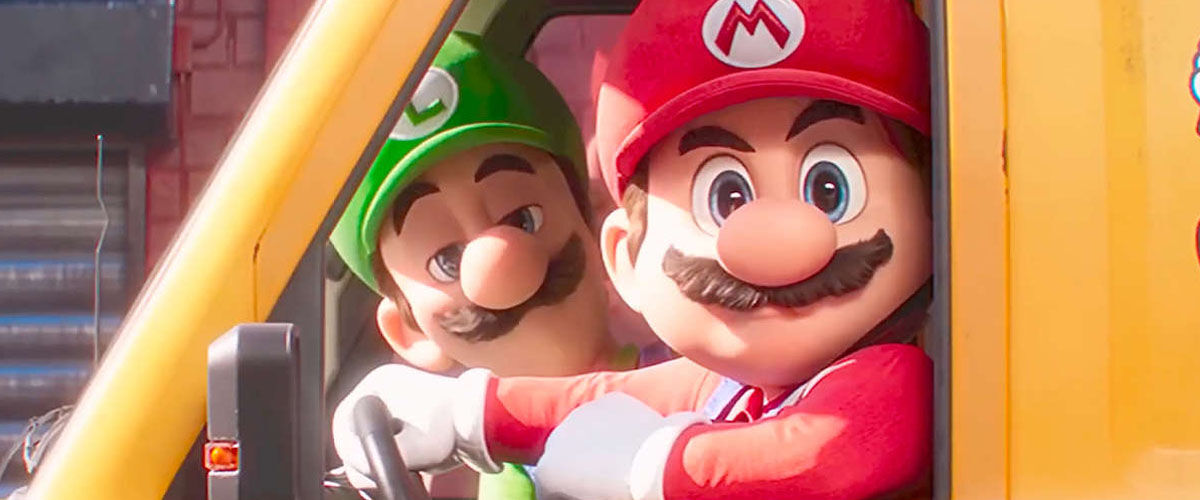 Watch as Mario evades monster flowers (Pirana Plants) that devour, and jump across obstacles and traps. Laugh when you see Mario fail and restart the level, just as you would have in the first 30 runs of each game. When the mini go-karts enter the story, as the armies of Cranky and Donkey Kong try to enter Mushroom Kingdom, remember the first time you swerved through the twists and turns of the gravity-defying tracks, and smile when you see the same here. As the empty banana peels hit the race track and you grin because you know what's going to happen next, remember that this movie was made for children, and the kid who still lives in you.
There are plenty of Easter Eggs and references for any and all Mario fans of all types and 10 minutes into the film, you know full well where this story will take you. In some ways, there are little to no surprises here because this is a kid's movie that has to cater to the inner child in all of us, but what works is the faithful depiction of Mario and the realms as we know and remember them. Is there a story here to enjoy? Well, as much as the story in any Super Mario Bros. game or Despicable Me movie thus far, but that's not what sells tickets.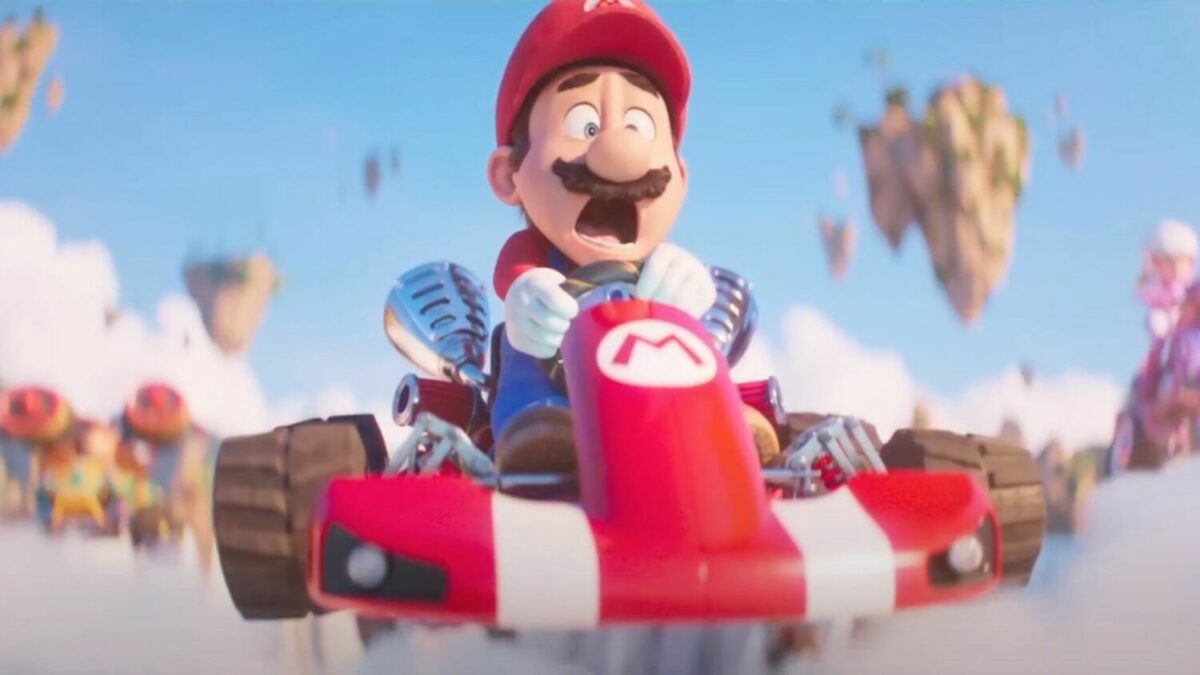 Sure, there are plot holes everywhere, but these holes are not unlike the huge green pipes that can transport you to a new place. Do you really need an explanation of why eating a red mushroom will make you grow bigger, or why a blue one will make you shrink? It doesn't really matter because the original games are the same – lacking in background and details, but also fun for us when we were kids back then.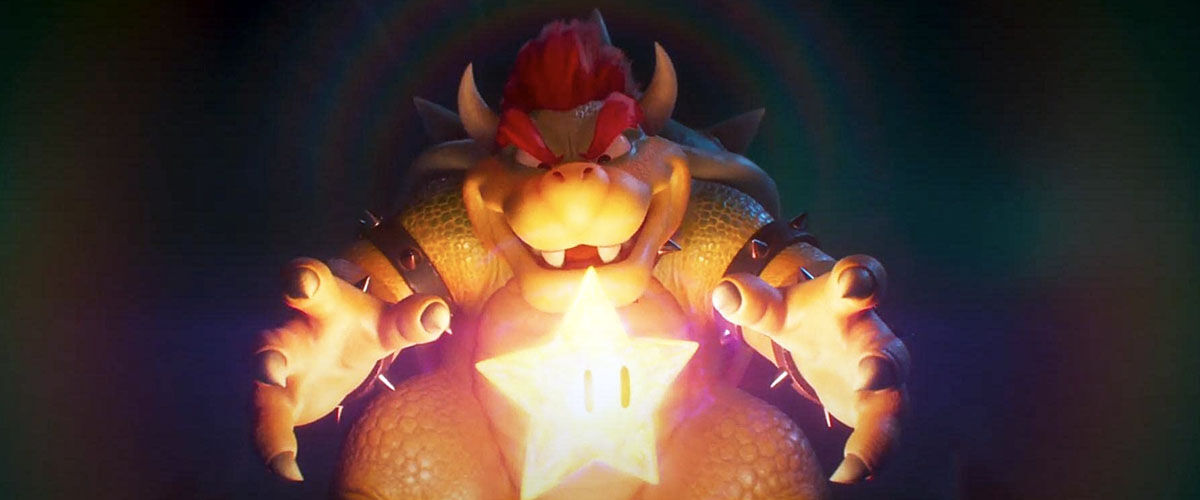 What comes as a huge surprise, is how well Jack Black takes to playing Bowser, the egomaniacal villain who hatched his plan for conquering the land for the sole reason of… wooing Princess Peach? By the time Black belts out his signature love song for Peach (you cannot possibly expect Black to appear in a movie and not sing), you realise there's no way to take this movie seriously, and park some semblance of logic here.
The second surprise is how un-Chris Pratt the Guardians of the Galaxy star sounds as Mario. This movie version might not carry the same voice as the Italian-sounding gent from the video games, but Pratt here is well, not as annoying in his whiny self.
The only gripe here is that to infuse a retro, nostalgic feel to the film, the filmmaker decided to take the last way out, but just adding pop-culture songs as soundtracks to this film. Having a great audio isn't just about slapping a-ha's Take On Me at some opportune moment, and expect a smile and a pat on the back. If anything, the overuse of 80s pop songs is similar yet vastly different from Air, a movie set in 1984 that actually has a reason for using music from that generation.
Even if you don't like Mario, the Super Mario Bros. Movie is a movie that the kids will surely enjoy. Just make sure you get them to stay for two post-credits scenes once the movie ends. The second scene explains why a popular Mario character didn't appear in the film.
Mamma mia! They were waiting to save something for the inevitable sequel.
GEEK REVIEW SCORE
Summary
Remember when playing games were fun? Revisit that feeling with a return to Super Mario World as a movie.
Story -

7/10

Direction -

8/10

Characterisation -

7/10

Geek Satisfaction -

10/10