This year is the one for everyone when it comes to the big screen – major blockbusters, the start of Marvel's Phase 5, spine-chilling horror, and even throwbacks to old favourites. There is a lot to look forward to, and Geek Culture is here with a list of the 34 most anticipated movies of 2023, all in order of their release!
---
1. Ant-Man and the Wasp: Quantumania
All hail the beginning of Marvel's Phase 5! Scott Lang (Paul Rudd) and Hope van Dyne (Evangeline Lilly) return as Ant-Man and the Wasp to delve deeper into the unknown Quantum Realm. Our heroes will be interacting with strange new creatures and embark on an adventure that will go beyond the limits of what they thought possible. They will be joined by Hope's parents, Janet van Dyne (Michelle Pfeiffer) and Hank Pym (Michael Douglas), and it looks like Scott's daughter, Cassie Lang (Kathryn Newton), will also be donning a suit of her own. It seems that Marvel is starting strong, using the theme of Time to introduce the new Thanos-level big bad that is Kang the Conqueror.
Release date: 17 February
---
2. Cocaine Bear
Has the shock of the name worn off? As ridiculous as the name sounds, this movie about a coked-up American black bear is based on a true story! Elizabeth Banks (Charlie's Angels, Pitch Perfect 2) spins the tale with a dark comedic twist that sees an oddball group of cops, criminals, tourists, and teens working together to survive the rampage of a bear that had hit the slopes.
Release date: 24 February
---
3. Creed III
The ninth instalment of the Rocky franchise will not just see Michael B. Jordan reprising his role as the boxing champion Adonis 'Donnie' Creed, but will see the actor debut as a director.
Donnie will have to settle with his past when, at the peak of his career and family life, childhood friend and former boxing prodigy, Damian (Johnathan Majors), resurfaces after serving a long sentence in prison and is determined to prove he deserves his shot in the ring. This face-off between the former friends will not be just a simple fight, but will answer the question– who is more determined to win? A man who has everything to lose or a man who has nothing to lose.
Release date: 3 March
---
4. Scream VI
Scream VI brings back survivors of Scream (2022) Samantha (Melissa Barrera), Tara (Jenna Ortega), Chad (Mason Gooding) and Mindy (Jasmin Savoy Brown) and see them running off to New York for a fresh start. However, it soon becomes clear that everyone's favourite slasher Ghostface has also decided to leave Woodsboro behind, though this new Ghostface seems to be unlike any other that has donned the mantle.
Release date: 10 March
---
5. 65
The answer to your dinosaur cravings since Jurassic World Dominion is here, and it will be out of this world literally, these are extraterrestrial dinosaurs. Adam Driver takes on the role of Mills, a pilot who crash lands on an unknown planet that turns out to be Earth 65 million years ago. Together with Koa (Ariana Greenblatt), the only other survivor, they navigate the unknown terrain and fight for their survival, with not only dinosaurs looking at them as their next meal.
Release date: 17 March
---
6. Shazam: Fury of the Gods
If the villain didn't succeed then maybe the superheroes will be DC Studios' next swing at the box office.
Billy Batson (Zachary Levi) and his superfamily (Jack Dylan Grazer, Faithe Herman, Ian Chen, Jovan Armand, Grace Caroline Currey) tackle the struggle of juggling teenage life while having adult Superhero alter egos. They will have to face DC Studios' surprising choice of villains, the Daughters of Atlas (Helen Mirren, Lucy Liu, Rache; Zegler), a vengeful trio of ancient gods who are in search of the magic stolen from them long ago.
Release date: 17 March
---
7. John Wick: Chapter 4
Keanu Reeves returns as Baba Yaga, this time with a plan to defeat The High Table. However, before he can earn his freedom, Wick must face off a new enemy with powerful alliances and forces across the globe that turn old friends into foes.
Chad Stahelski and Mike Finch's fourth instalment of the John Wick franchise will explore more of The High Table lore and sees the return of familiar faces (Lance Reddick, Laurence Fishburne) as well as the entry of new ones (Donnie Yen, Bill Skarsgård).
Release date: 24 March
---
8. Dungeons & Dragons: Honour Among Thieves
What happens when a Barbarian (Michelle Rodriguez), Bard (Chris Pine), and Paladin (Regé-Jean Page) team up?
The legendary fantasy role-playing game takes a gamble at the big screen with an epic heist to retrieve a lost relic that goes horribly wrong, sending the band of misfits down a path with dangerous villains and creatures including a big, fat, red dragon.
Release date: 31 March
---
9. The Super Mario Bros. Movie
Everyone's favourite plumber, Mario (Chris Pratt), travels through the Mushroom Kingdom to rescue a damsel in distress, except it is not Princess Peach (Anya Taylor-Joy) this time. Joined by Toad (Keegan-Michael Key) and Peach, he will have to save his brother, Luigi (Charlie Day), and the world from Jack Black's Bowser.
Release date: 7 April
---
10. Renfield
There is Interview with a Vampire, and now there is therapy because of a vampire. Chris Mckay gives a modern comedic twist to the classic tale of Dracula (Nicolas Cage) and his loyal servant Renfield (Nicholas Hoult) who after centuries of servitude, wants out of this toxic and co-dependent relationship. His path to freedom is not an easy one. He falls for a feisty cop (Awkwafina), runs afoul of some mobsters, and of course, challenge the demanding and possessive Prince of Darkness himself.
Release date: 14 April
---
11. Evil Dead Rise
People just can't stop themselves from reading the skin-bound book they randomly find. Sam Raimi returns to produce the fifth instalment of the Evil Dead franchise, with promises of a gory tale that holds back on nothing.
Evil Dead Rise takes the story out of the woods and into the city with a twisted tale of two estranged sisters, Ellie (Alyssa Sutherland) and Beth (Lilu Sullivan). When a mysterious book is found deep in the bowels of Ellie's building and flesh-possessing demons appear, Beth will be faced with the most nightmarish version of motherhood imaginable.
Release date: 21 April
---
12. Guardians of the Galaxy Volume 3
The third and final film of the Guardians of the Galaxy Franchise will be a bittersweet one, though ominous with the possibility of losing a Guardian along the way. Zoe Saldaña will reprise her role as Gamora, though she will be a Ravager rather than a Guardian.
Release date: 5 May
---
 13. Fast X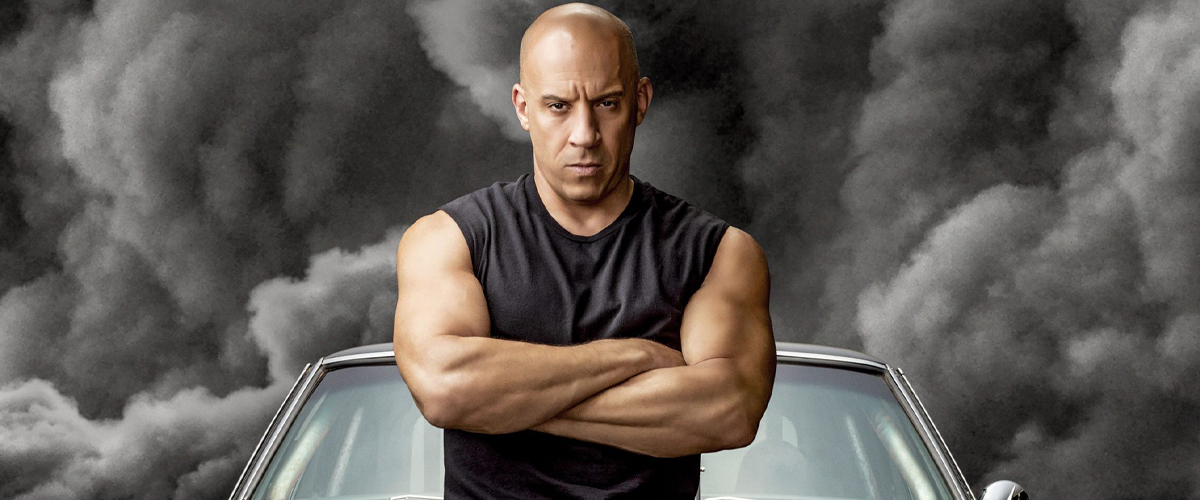 After 21 years, the Fast and Furious franchise is coming to a close with the 10th instalment being the first chapter of a two-part finale. Dominic Toretto's (Vin Diesel) past continues to haunt him with adversaries such as Cipher (Charlize Theron) and Dante (Jason Momoa) working together to take him and his family down. The cast is a humongous one with big names such as Momoa and Brie Larson.
Release date: 19 May
---
14. Little Mermaid
Disney has cast a live-action spell on yet another one of its classics. Halle Bailey puts her vocal cords to the test as Ariel, the youngest of King Triton's (Javier Bardem) daughters, and will be joined by other vocally talented actors such as Lin-Manuel Miranda and Melissa McCarthy. The story is one we know well, with the princess trading her voice to the sea witch Ursula (Melissa McCarthy), in exchange for a pair of legs to win the heart of the dashing Prince Eric (Jonah Hauer-King).
Release date: 26 May
---
15. Spider-Man: Across the Spiderverse
Miles Morales (Shameik Moore) returns for the next chapter of the Spider-Verse saga, an epic adventure that will transport him across the multiverse to join forces with Gwen Stacy (Hailee Steinfeld) and a new team of Spider-People (Oscar Issac, Issa Rae) to face off with a villain more powerful than anything they have ever encountered before.
Release date: 2 June
---
16. Transformers: Rise of the Beasts
Set in the 1990s, the audience will see new factions: the Maximals, Predacons, and Terrocons join the ever-ongoing battle between the Autobots and Decepticons. A new big bad by the name of Scourge (Peter Dinklage), the leader of the Predacons, will take Megatron's place as the villain of the film. It stars Peter Cullen, Pete Davidson, Michelle Yeoh, and Liza Koshy.
Release date: 9 June
---
17. Indiana Jones and the Dial of Destiny
Harrison Ford puts on the hat once more as archaeologist and adventurer, Indiana Jones. The film follows the timeline of the Space Race between the US and the Soviet Union. Indy will have his hands full with his goddaughter, Helena Shaw (Phoebe Waller-Bridge), and ex-Nazis such as Jürgen Voller (Mads Mikkelsen) seeking to use the Apollo Moon Landing Program for his own gain.
Release date: 30 June
---
18. Barbie
Being a Barbie girl in a Barbie World does not do well for well…Barbie (Margot Robbie). After being expelled from 'Barbieland' for being a less-than-perfect doll, Ken (Ryan Gosling) and Barbie turn to the human world to find happiness with Mattel's CEO (Will Ferrell) hot on their heels to bring them back. The film aims to explore deeper issues such as beauty standards and sexism.
Release date: 21 July
---
19. Oppenheimer
Oppenheimer is Christopher Nolan's biographical film on J. Robert Oppenheimer (Cillian Murphy), the American theoretical physicist credited with being the "father of the atomic bomb". The film will follow his life and contributions as director of the Los Alamos Laboratory during the Manhattan Project. The film stars Robert Downey Jr, Emily Blunt, and Matt Damon.
Release date: 21 July
---
20. The Marvels
Acting as the sequel to 2019's Captain Marvel and the Disney+ series Ms Marvel, The Marvels will see Carol Danvers (Brie Larson), Kamala Khan (Iman Vellani), and Monica Rambeau (Teyonah Parris) teaming up to find out the reason why they swap places with each other every time they use their powers.
Release date: 28 July
---
 21. Teenage Mutant Ninja Turtles: Mutant Mayhem
An animated reboot of the Teenage Mutant Ninja Turtles film franchise, Teenage Mutant Ninja Turtles: Mutant Mayhem sees the Turtle brothers (Tom Holland, Dylan O'Brien, Igny Rigney, Cody Christian) setting out to be accepted as normal teenagers while taking on a notorious crime syndicate and an army of mutants.
Release date: 4 August
---
 22. Haunted Mansion
Unlike its 2003 counterpart, Justin Simien (Dear White People)'s Haunted Mansion hopes to tap on the 'horror' element that makes the Disney Parks' attraction so spine-chilling.
The movie centers a single mom named Gabbie (Rosario Dawson) and her 9-year-old (Chase Dillon) who are looking to start a new life. They move into a strangely affordable mansion in New Orleans, only to discover that this place is much more than they bargained for with ghosts crawling all over the place. They enlist the help of a priest (Owen Wilson), a scientist-turned-failed-paranormal expert (LaKeith Stanfield), a French Quarter psychic (Tiffany Haddish), and a crotchety historian (Danny Devito) to exorcise the mansion.
Release date: 11 August
---
 23. Gran Turismo
This biographical coming-of-age sports drama film follows the story of teenage Gran Turismo player, Jann Mardenborough (Archie Madekwe), whose gaming skills won a series of Nissan-sponsored video game competitions to become an actual professional race car driver. The film will also star David Harbour and Orlando Bloom.
Release date: 11 August
---
24. The Nun 2
Sister Irene (Taissa Farmiga) returns once more as a priest is murdered and an evil spreads, forcing her to come face to face with the demonic nun Valak (Bonnie Aarons) once again.
Release date: 8 September
---
 25. The Expendables 4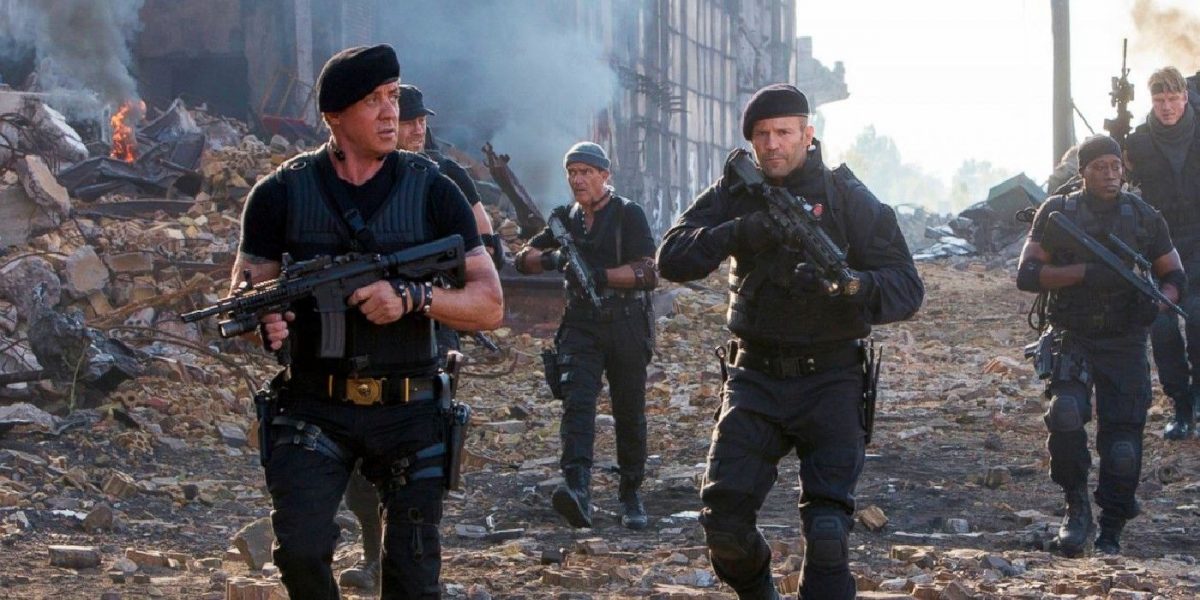 Jason Statham will be stepping in as both Lee and a producer to Sylvester Stallone's Barney Ross's final appearance in The Expendables franchise. The film will see The Expendables drawn into a nuclear conflict between Russia and the United States.
Release date: 22 September
---
 26. Kraven the Hunter
Sergei Kravinoff 'Kraven' (Aaron Taylor-Johnson) sets out to prove that he is the best hunter in the world, though exactly who his prey is has not been revealed. The film will star Christopher Abbott, Ariana DeBose, and Russell Crowe.
Release date: 6 October
---
27. The Exorcist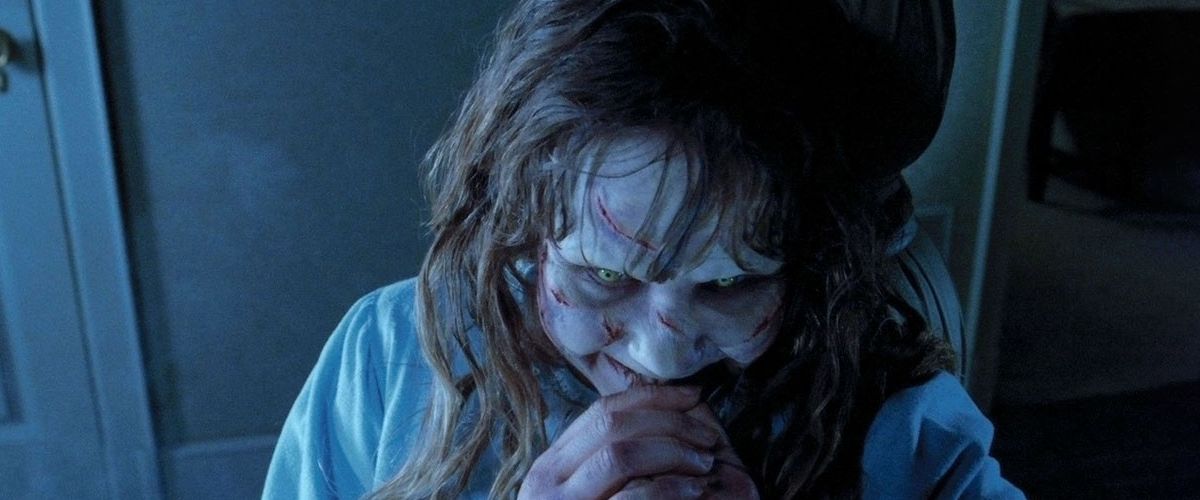 While untitled, this direct sequel to the original 1973 film is intended to be the first of three new Exorcist films and the sixth instalment of The Exorcist franchise.
The father (Leslie Odom Jr.) of a possessed child, desperate for help, goes in search of someone who has had similar experiences.
Release date: 13 October
---
 28. Saw X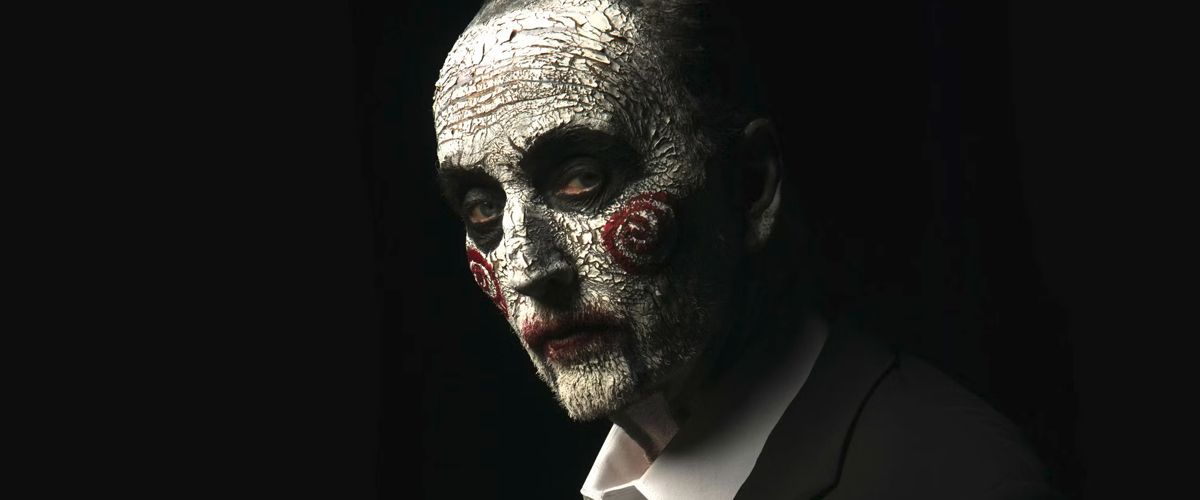 Though plot details are still unknown, fans can rejoice with the news of Tobin Bell's return as John Kramer, the Jigsaw Killer.
Release date: 27 October
---
 29. Dune: Part Two
The film will explore the continuing journey of Paul Atreides (Timothée Chalamet) who is united with Chani (Zendaya) and the Fremen. He seeks revenge against the conspirators who destroyed his family and will face a choice between the love of his life and the fate of the known universe – all while endeavouring to prevent a terrible future that apparently only he can predict.
Release date: 3 November
---
30. The Hunger Games: The Ballad of Songbirds and Snakes
The Hunger Games: The Ballad of Songbirds and Snakes is an adaptation of the dystopian action-adventure novel by Suzanne Collins and will act as a prequel to The Hunger Games trilogy. The film will follow a young Coriolanus Snow (Tom Blyth) as he mentors and develops feelings for the female District 12 tribute, Lucy Gray Baird (Rachel Zegler) during the 10th Hunger Games. Only time will reveal who is a songbird, and who is a snake.
Release date: 17 November
---
31. Wonka
This prequel to the 1964 novel Charlie and the Chocolate Factory by Roald Dahl, will be a musical fantasy film exploring a young Willy Wonka (Timothée Chalamet) and his adventures before opening the world's most famous chocolate factory. The film will star Keegan-Michael Key, Rowan Atkinson, and Sally Hawkins.
Release date: 15 December
---
 32. Ghostbusters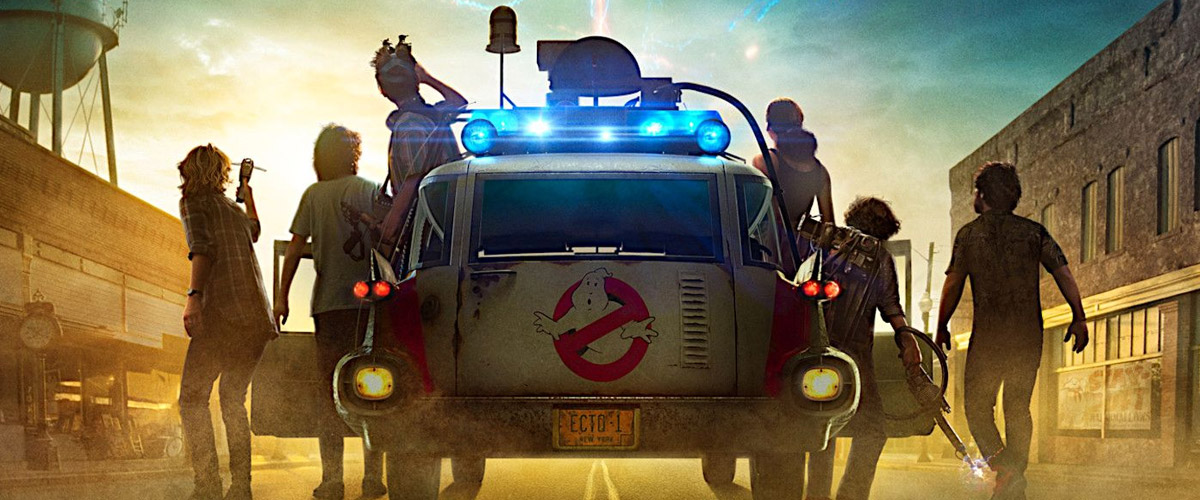 This untitled Ghostbusters: Afterlife sequel will take the team back to New York. The Spengler family story continues a new group of Ghostbusters led by Winston Zeddmore (Ernie Hudson) and Ray Stantz (Dan Aykroyd).
Release date: 20 December
---
33. Aquaman and the Lost Kingdom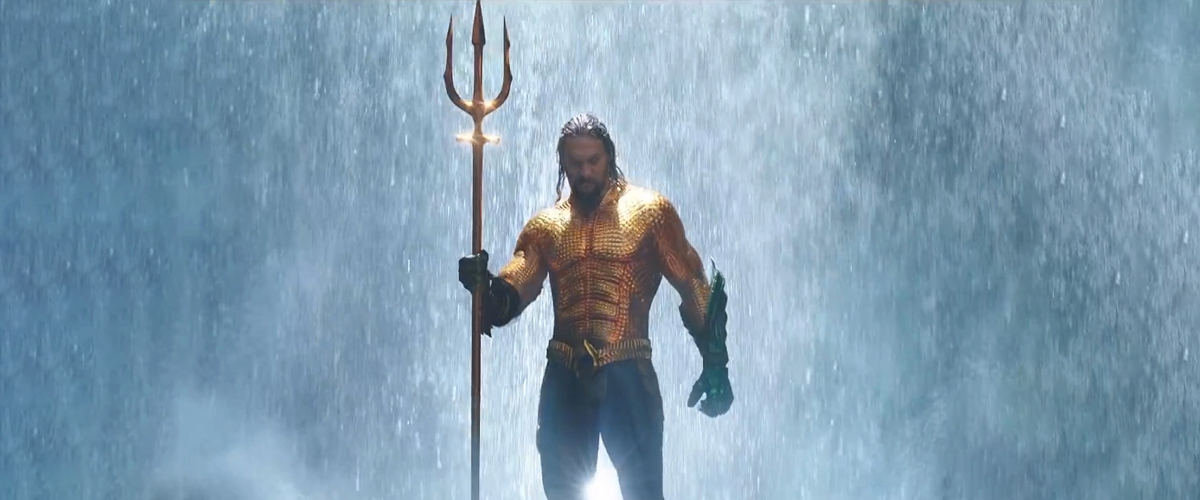 Clearing up the uncertainty of the King of Atlantis' return to the big screen, DC Studios' has finally set the record straight that the movie is set in stone with no more reshoots. Though much of the plot is still unknown, the story will follow Arthur Curry (Jason Momoa) as he is forced to protect his Kingdom once again.
Release date: 25 December
---
 34. Star Wars: Rogue Squadron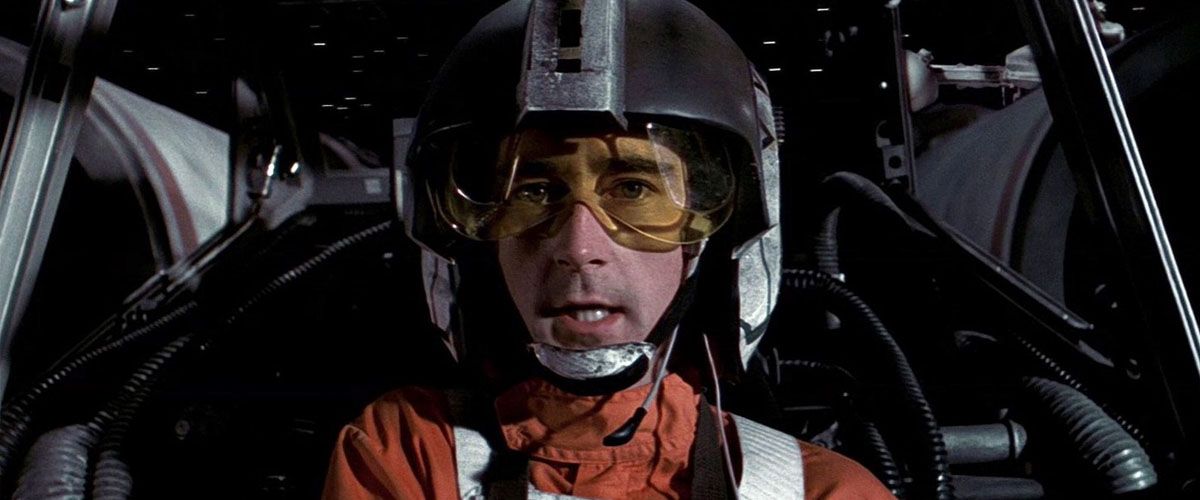 Directed by Wonder Woman franchise director Patty Jenkins, Star Wars: Rogue Squadron will introduce a new generation of starfighter pilots as they earn their wings and risk their lives in a boundary-pushing, high-speed thrill-ride, and move the saga into the future of the galaxy.
Release date: TBC