The poster for The Expendables 4 has surfaced, thanks to CinemaCon!
The poster featured the silhouettes of the film's main cast listed as Jason Statham, Curtis '50 Cent' Jackson, Megan Fox, Dolph Lundgren, Tony Jaa, Iko Uwais, Randy Couture, Jacob Scipio, Levy Tran, Andy Garcia and Sylvester Stallone.
The poster also shared the movie's tagline, "They'll die when they're dead."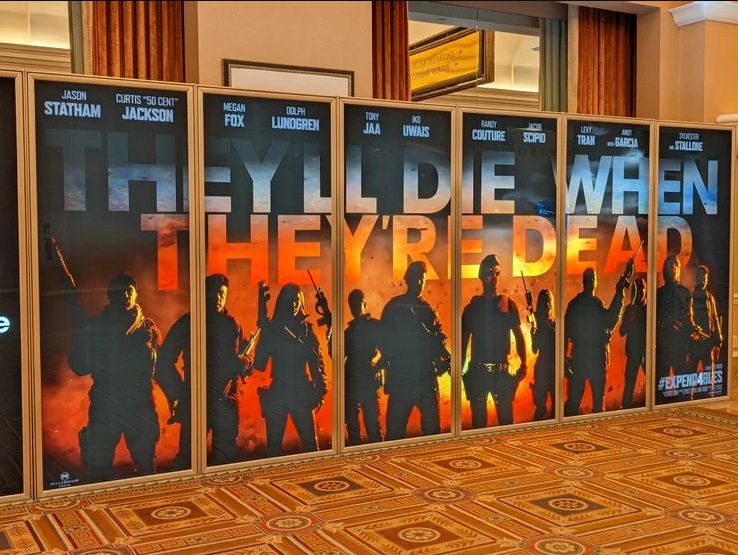 Fans have been waiting for this first look for almost eight years. The first The Expendables movie came out twelve years ago and launched a franchise that brings together legends of the action movie genre like Stallone and Statham.
Whilst the fourth movie will see Stallone return as Barney Ross one more time, it is confirmed that this movie will be his exit from the franchise. This will pave the way for Statham's Lee Christmas to take on the leading role of the series. Other returning stars of the franchise include Lundgren and Couture.
Filming of The Expendables 4 took place in 2021. The movie is expected to earn an R rating, as did the first two films in the series. Whilst no official release date has been confirmed by Lionsgate, the movie is expected to premiere later this year.