One of the best surprises from Disney+'s Marvel series WandaVision is the introduction of adult Monica Rambeau (Teyonah Parris). Last seen as a child in Captain Marvel, episode 4 revealed that Monica was one of the many people who were blipped in Avengers: Infinity War.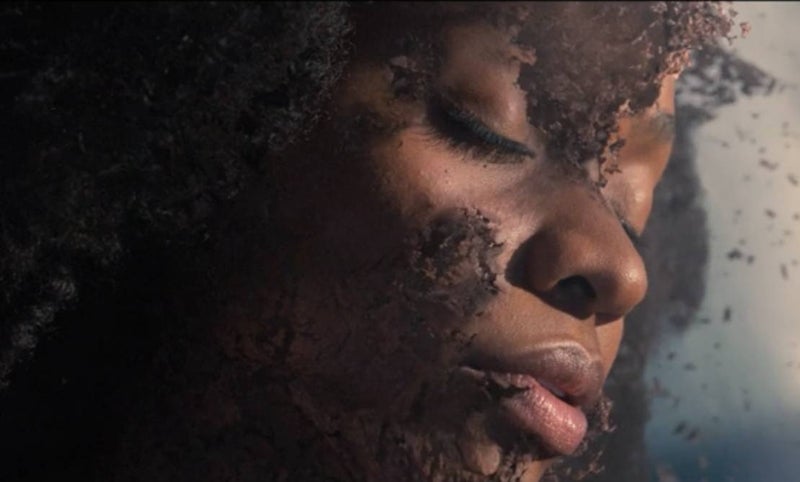 When she finally returns, she learns that her mother died of cancer whilst she was gone and quickly throws herself into her work as a S.W.O.R.D agent without processing her grief and feelings. When investigating a missing person's case with Agent Jimmy Woo (Randall Park), Monica gets sucked into Westview and briefly lived in Wanda's alternate sitcom reality as Geraldine. Monica was later blasted out of Westview when Wanda learns of her true identity.
In episode 5, Monica returns to the real world provides intel on what exactly happens inside Westview. During a meeting, Jimmy and Darcy (Kat Dennings) discuss how Wanda has displayed stronger powers to which Monica affirmed that Wanda would've been strong enough to stop Thanos and that no one has powers as strong as her.
Jimmy begged to differ, citing Captain Marvel could have easily defeated Thanos too and Monica reacted poorly. There was no indication of warm familiarity with Carol Danvers (though we know how close they were in the first Captain Marvel movie). Instead, Monica purses her lips at the mention and then darts her eyes downward before changing the subject.
When Darcy circles the conversation back to Carol, Monica retorts: "We are not talking about her, we are talking about Wanda." The coldness in Monica is notable and whilst episode 5 doesn't outrightly say why Monica doesn't want to talk about Carol, the MCU past could explain in.
For starters, Monica and her mother Maria already lost Carol once in 1989 so her return six years later was no small business for the mother and daughter duo. The young Monica had grown an attachment to her mother's good friend only for Carol to leave again at the end of the movie. This could leave Monica feeling abandoned by Carol – only it's worse, Carol made the choice to leave.
Another possible reason could be that Monica blames Carol for Maria's sickness. Maria's pursuits to space could have been the catalyst for her cancer and knowing how close Maria and Carol are, it seems likely that Maria would've tried looking for Carol too. Given that there were no indications that suggest Carol returning to Earth before being summoned to help fight Thanos in Avengers: Endgame, Carol may not have been present during Maria's struggle against cancer, leaving Monica no choice but to resent her even more.
Whatever the reasons are, one thing is clear – the friendship between these two women isn't the same as it was before. With actress Teyonah Parris confirming her casting in Captain Marvel 2 and WandaVision writer set to write the movie sequel too, fans might actually see the beef unfold on screen.
Tune in every Friday to catch an episode of WandaVision on Disney+.