There are many appeals to the Scream franchise.
Birthed from Wes Craven's 1996 Scream, the franchise is the first of the horror genre to acknowledge genre cliches, embrace them and still make it scary and entertaining. The deaths in the movies were also shocking and violent. But mostly because each Scream movie acts as a fun guessing game as to who the killer Ghostface might be.
From bored boyfriends, movie-buffs, fanatics, revengeful mothers and purely evil people who kill for the fun of it, uncovering who Ghostface could be and what his/her motives are is a big part of the viewing experience.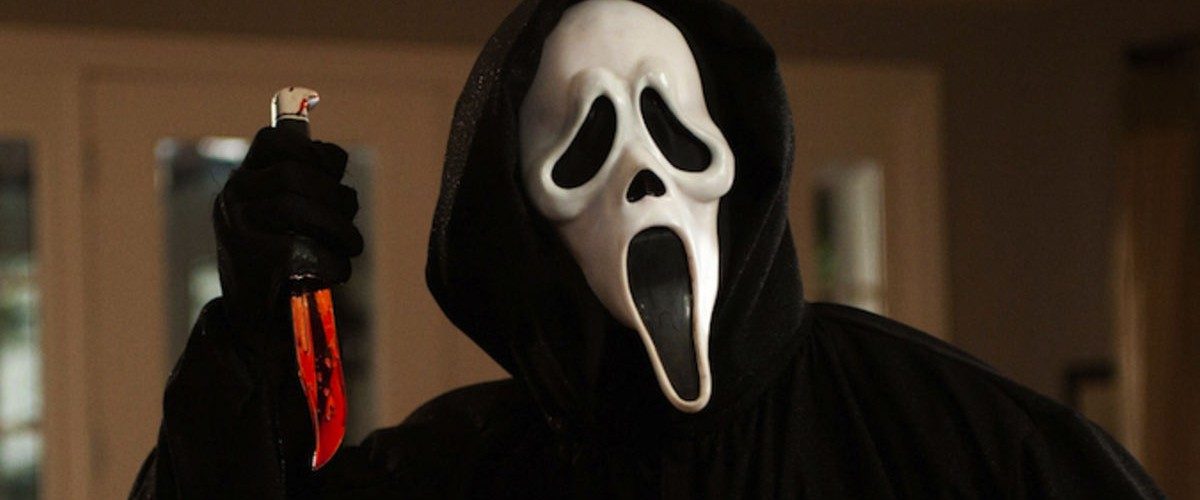 An experience that maybe IMDB, an online database of information related to all things film, TV, video games and streaming content, might have ruined for fans looking forward to the newest instalment, Scream VI.
Scream VI isn't releasing until 10 March 2023 but IMDB may have just revealed who Ghostface in the upcoming movie can be. When looking through the cast details of the new movie, IMDB has listed Max Laferriere as Ghostface.
Playing Mike Blake in the TV series Three Pines, Red Hood/Jason Todd in the Gotham Knights video game and a stunt actor in X-Men: Dark Phoenix, Laferriere now has Ghostface in Scream VI in his credits too.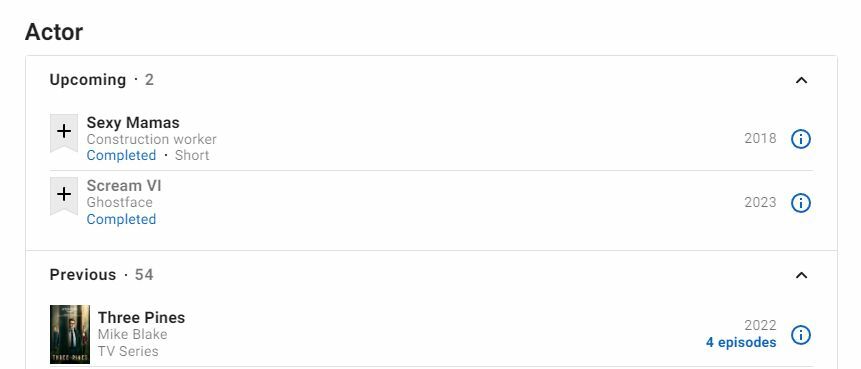 IMDB is a trusted source so it is unlikely that this piece of information is false – but it truly takes the fun out of guessing who Ghostface is in Scream VI. Alternatively, Laferriere could be a stuntman or one of the many Ghostfaces in the upcoming movie. As seen in the subway scene in the trailer, Ghostface has earned quite a reputation and many folks have taken a liking to dress up as him.
Either way, this is extremely strange. Scream (2022) saw Mikey Madison and Jack Quaid as Ghostface, but IMDB's listing for the movie still lists them as their respective characters Amber and Richie.
The only person listed as Ghostface is Matthew Lillard who voiced Flamethrower Ghostface but was uncredited in the film. Even then, Lillard doesn't appear in the top cast and can only be found on an expanded page under 'Rest of cast listed alphabetically'.
Did IMDB just spoil Scream VI for us or is there something more to Laferriere's role that we'll only learn when the movie releases? Guess all we have to do is wait. Despite this potential spoiler, we're still keen to catch the movie, especially since this movie's Ghostface is teased so be "something different". The movie will not only see long-time franchise star Courteney Cox reprise her role as Gale Weathers again but Scream 4 star Hayden Panettiere is also making a comeback.
Scream VI is expected to slay in theatres on 10 March 2023.