* This review is based on the first two episodes of Ms Marvel.
When it comes to creating superheroes, it's best to start them young. The last decade of the Marvel Cinematic Universe (MCU) has expanded to include more heroes in the ever expanding roster, but in recent years, the focus has been on developing them younger. We first caught sight of the new Hawkeye in the Disney+ series Hawkeye, alongside her older namesake, and more recently, was introduced to America Chavez in Doctor Strange and the Multiverse of Madness. Well, the time for teen titans running alongside seasoned heroes is no more, as audiences get to see the latest hero, Ms Marvel, running solo in her first streaming service on Disney+.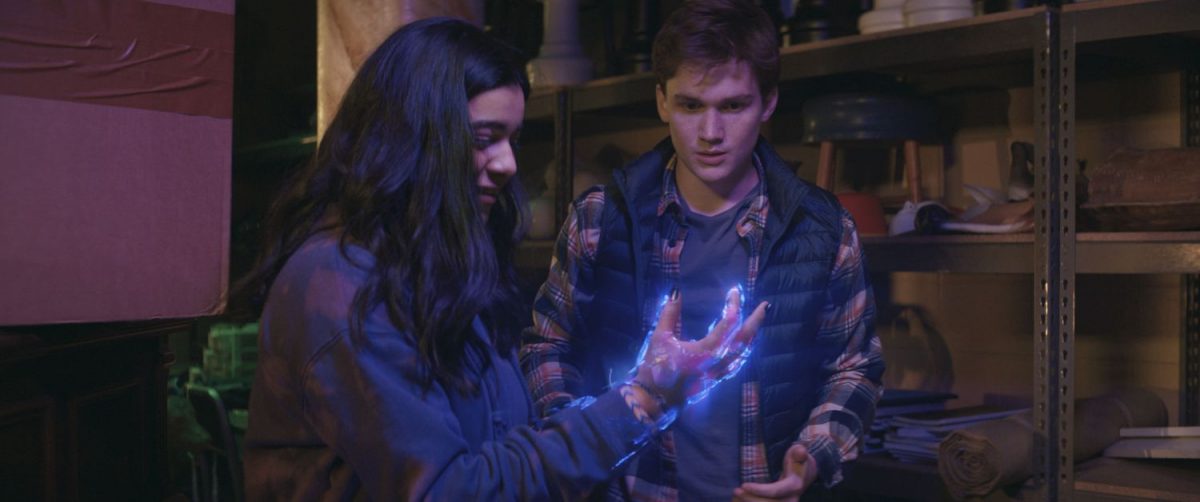 If you have no prior knowledge of the girl who shares part of the same name as Captain Marvel, don't worry, as few people have. Played by Iman Vellani, Ms Marvel sees the makings of a young hero in 14-year-old Kamala Khan, the daughter of two Muslim immigrant parents of Pakistani descent. Khan often has her head in the clouds and is an imaginative young teenager, but the crux of the character is that she's a huge Avengers fan, with a particular love for Captain 'Carol Danvers' Marvel.
So what happens when you have strict South Asian parents and a love for costumed heroes? Young Kamala is set on attending AvengersCon and winning the best-dressed competition, but has to manage parents not sold on the idea of parties, costumes and boys screams, which are all things considered 'haram' (non-permissible), so what does any teenager do in this situation? She sneaks out of course.
From the opening scene, Ms Marvel clearly reads as a coming-of-age origin series for the teenage girl, but with the extra pizazz of finding out that she is a superhero. The series offers a different beat from the dark and intense Moon Knight, and tones down on the slightly violent Hawkeye, but serves a satisfying origin series of sorts. Where Moon Knight is visually dark and gloomy, Ms Marvel is the exact opposite.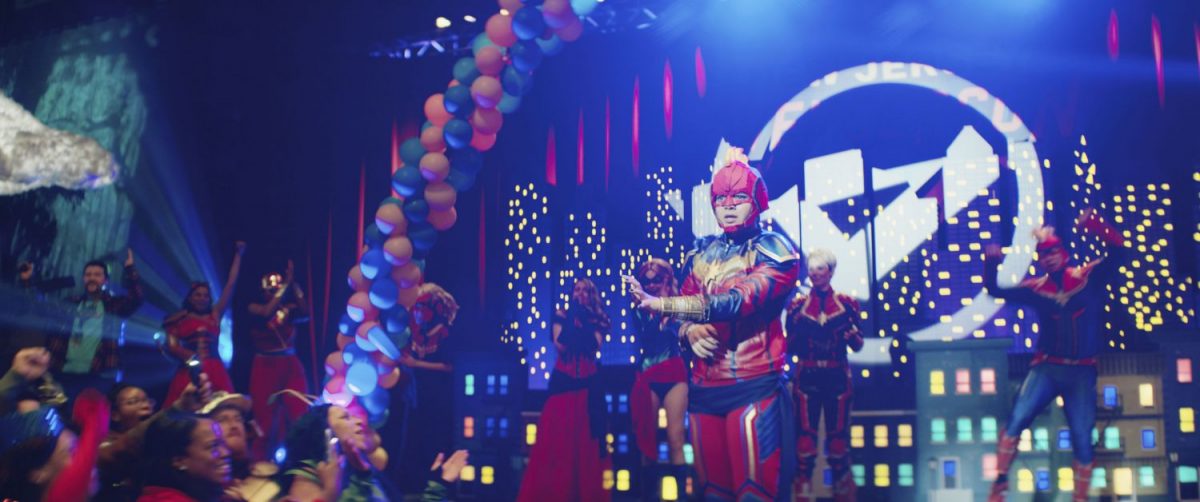 The six-episode series, from British-Pakistani stand-up comedian and screenwriter, Bisha K. Ali, is a bright, colourful and electric take on one of the youngest superheroes from Marvel Comics (she only made her comics debut in 2014). Neon lights fill the screen and doodles come to life and are animated against real-life backdrops, and Ms Marvel gives the same amount of vibrancy and life as Spider-Man: Into the Spider-Verse and The Mitchells vs The Machines, so if either films are up your alley, Ms Marvel will definitely be something you like.
Seeing how the seventh Disney+ MCU series introduces a young hero, the comedy and references in Ms Marvel skews towards the younger audience but the foundation the show focuses on is not entirely new. Many of us, who likely grew up with strict parents, or even attended High School, or school, at some point, can relate to the experiences and woes of our titular character. Her friendship with best friend Bruno (Matt Lintz) is wholesome and their outlook of the world brings a shred of hope into the current universe, but the true gem here is Vellani, who is absolutely marvelous as Kamala.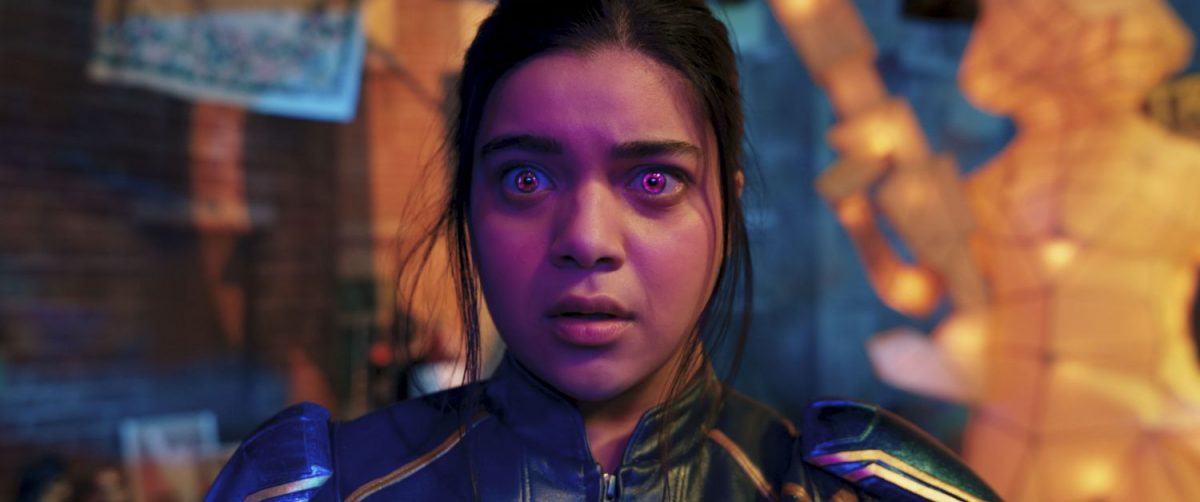 The first two episodes of Ms Marvel introduce the young girl to audiences – her vivaciousness, her brilliance, and also her great wit. Viewers who are unfamiliar with the character would easily find her likeable and there's no doubt that fans of the comic book character would be taken by Vellani's warmth and childlike mischief. Vellani is Kamala, and Marvel Studios reigns supreme, with yet another perfect casting that fit like a glove.
Perhaps, the only issue long-time fans of the comics may have, is that Kamala's powers have changed in the live-action adaptation.
In the comics, Kamala can enlarge and extend her limbs but here, as indicated in the trailers, our young heroine now holds cosmic abilities where she can conjure fields of energy for defence, shoot energy blasts or even walk on air. Said cosmic power also gives her the ability to enlarge and extend her fists as she deems fit, but that's as far as similarities go to her original super-stretching abilities.
Kamala's powers are not imbued, but derived from a special bracelet that she wears, and whilst the first two episodes do not explain how or why the bracelet is so powerful, we can expect the series to answer these questions in later episodes. Personally, we welcome the changes and are excited and curious to see how else these powers will be used in combat.
Speaking of combat, there is hardly much action in this series thus far. Viewers coming in with the expectation of hard punches ala Daredevil, Luke Cage or even in The Falcon and the Winter Soldier will walk away disappointed. The first two episodes also do not hint at or suggest a formidable villain on the horizon, so action lovers will likely need a little bit more patience to catch Kamala really kick some ass.
While the episodes lack in action, it makes up with heart and representation of communities that for the longest time, have not been welcomed on screen. Ms Marvel embraces Kamala's background as a South Asian and Muslim girl in the most heartwarming way.
For starters, Kamala and her family would speak in English and their mother tongue. From her mother calling her 'beta' (daughter), Kamala calling her father 'Aboo', calling Caucasians 'Gora' and aunties calling Kamala 'Jaanu' when they bump into her, Ms Marvel uses familiar terms and slang that folks of South Asian backgrounds would have used themselves in their everyday lives.
Any teenage South Asian girl would also heavily relate to the endless shopping errands one has to do with their mother, especially when it's wedding season. And you don't even want to get us started on the number of gossip aunties partake in at Eid celebrations.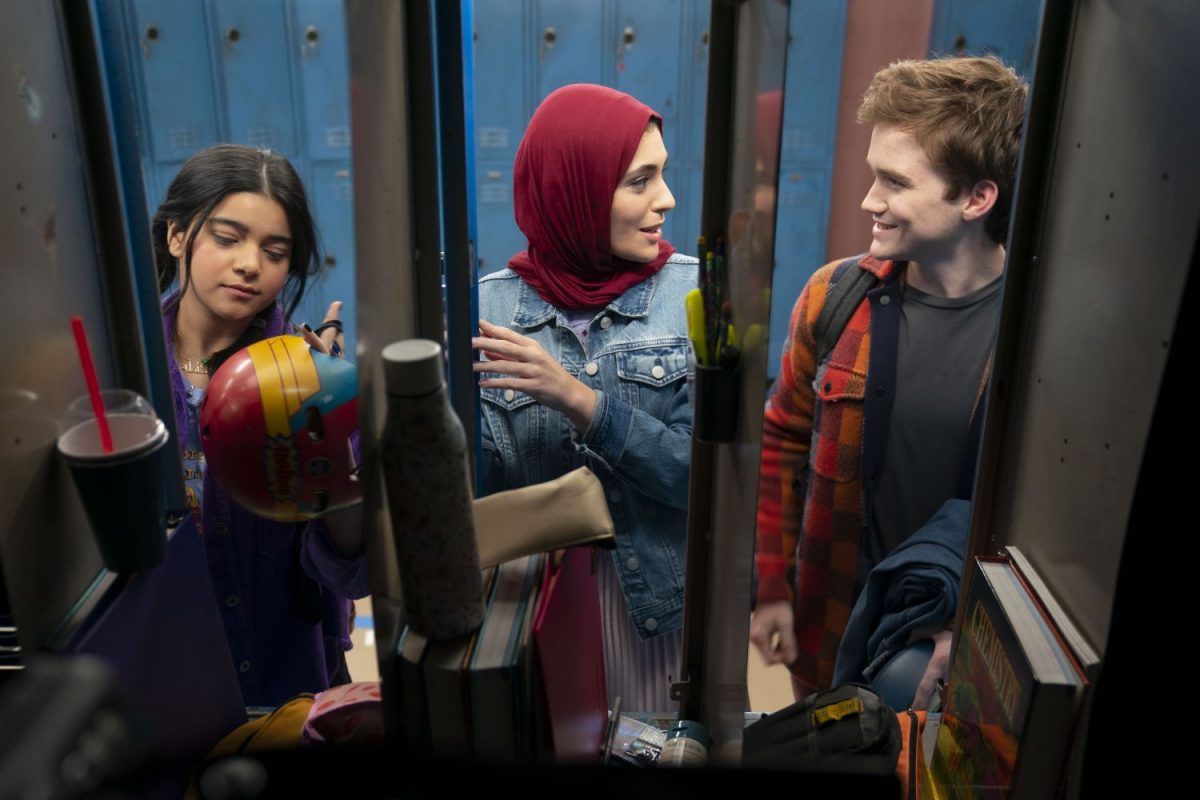 The Khan's home is decorated with Arabic and Quranic calligraphy. They take off their shoes when entering the house, perform 'wudhu' (ablution) before prayers, and give 'Salams' (greetings) to fellow Muslims. Kamala goes to Sunday school with her friend Nakia (Yasmeen Fletcher) who dons the hijab properly styled as a normal Muslim hijab-wearing woman would, and when Kamala gets stricken with sickness, her parents grab Zamzam water and her brother recites a little prayer over her. We get scenes of what a typical Friday prayer looks like in a mosque, and Ms Marvel even takes jabs at mosque thieves who steal shoes. Simply said, Ms Marvel will warm the hearts of Muslim Marvel fans because proper representation of this community has been long overdue.
Ms Marvel is an absolute blast and is an easy watch that captures the innocence and excitement of youth that is supported with the comical storytelling and hearty lore by Marvel. With representation lacking greatly for the South Asian and Muslim community, Ms Marvel finally gives visibility to a culture and practice long misunderstood.
With the first two episodes only touching the tip of the surface, there seems to be so much more that could be explored. We still have plenty of questions as to what else we can expect but to be honest, Ms Marvel doesn't need to follow that formula. Is this series going to remain a light-hearted joyride or are we going to get a surprise villain just like Kingpin in Hawkeye? With four more episodes in the pipeline, we're curious to see where Kamala will take us, but in this brief moment, Ms Marvel is nothing short but marvellous.
Ms Marvel streams on Disney+ on 8 June, and will release one episode weekly until 13 July.
GEEK REVIEW SCORE
Summary
Ms Marvel is charming, hilarious and wonderful so far. Whilst comic-book purists may not enjoy the changes to her origin and powers, there is no denying that lead star Iman Vellani is Kamala Khan. 
Story -

7/10

Direction -

8/10

Characterisation -

9/10

Geek Satisfaction -

8/10