The only constant is change and that's also an apt description of the latest technological innovations by the biggest brands – there's always something new every year. And even during a pandemic, brands have found reason to launch new gadgets and the deluge of products that we have to choose from this year has been incredible, either through incremental improvements, total revamps or imaginative design. This is the Geek Culture Awards 2022, where we celebrate the best in tech products launched in 2021!
To start 2022 with a bang, these are the tech products we tried out and loved in 2021 that left an indelible impression on us.
Here's to a better 2022 and a big thank you and congratulations to our winners for making our lives easier.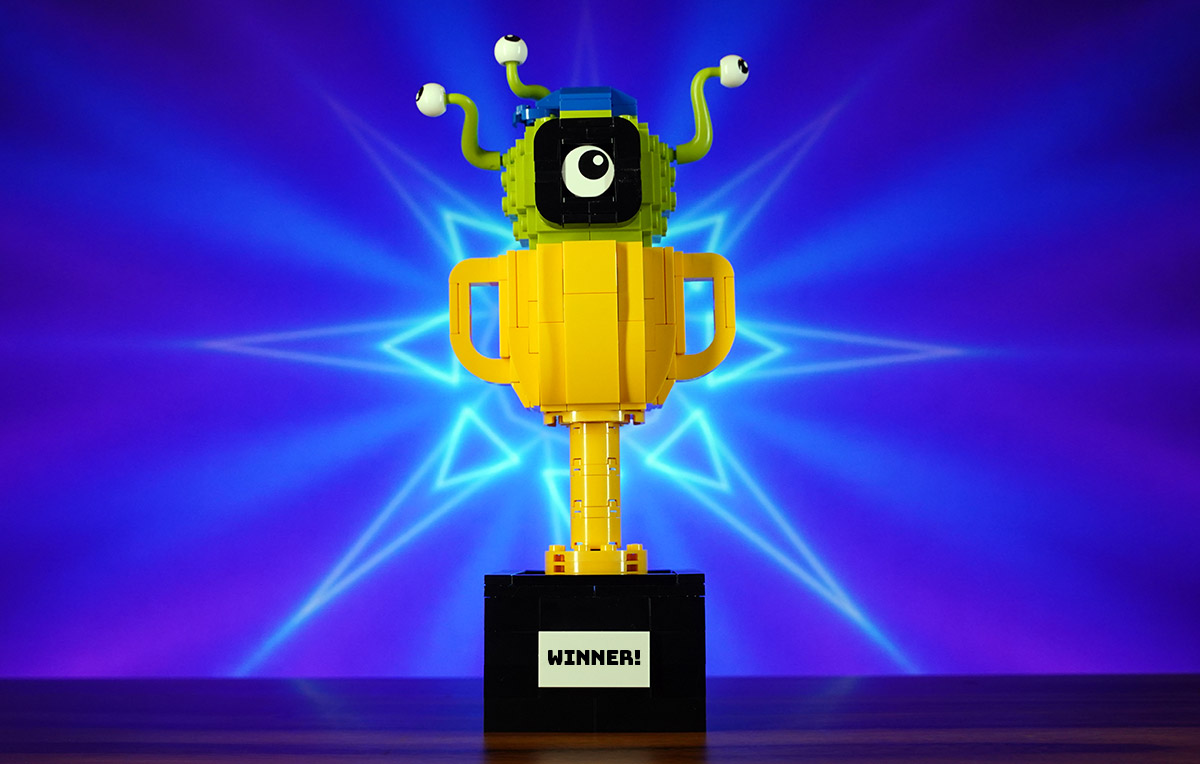 ---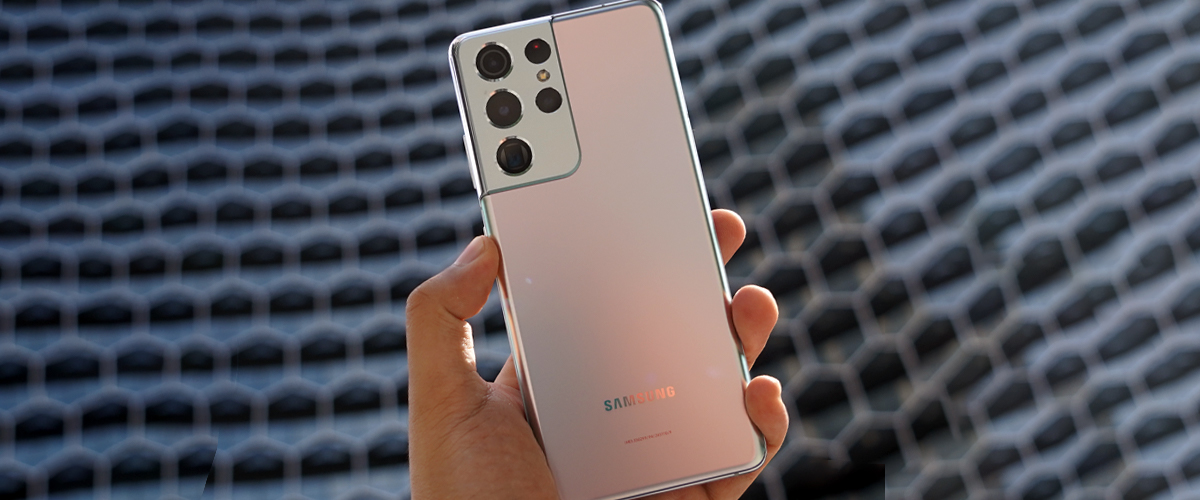 The Samsung Galaxy S21 Ultra is the best phone in the Android market bar none. With its phenomenal camera and innovative design, this is the camera phone for mobile photographers and content creators.
---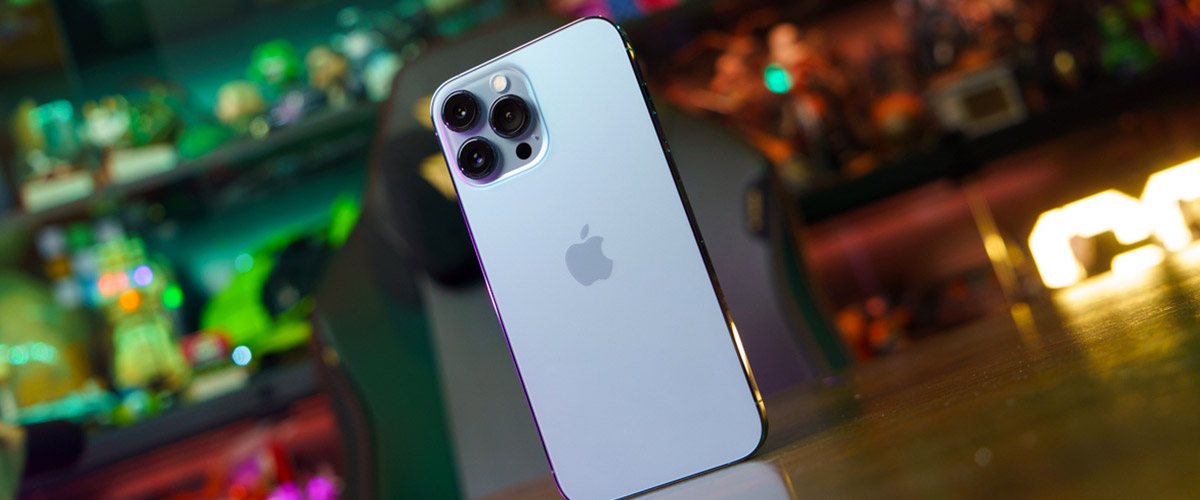 The new Cinematic Mode here allows videographers to easily shift focus from one subject to another while filming, and it's also the most fun feature on this new Apple iPhone. It lets users feel like they're professional filmmakers, opening up new avenues for content creators. Beyond that, the iPhone 13 Pro Max is also simply an across-the-board incremental upgrade from its previous iteration, which is why it makes the Geek Culture Awards list for best tech in 2021.
Honourable Mentions: Samsung Galaxy Flip 3, ASUS ROG 5, Huawei P50 Pro
---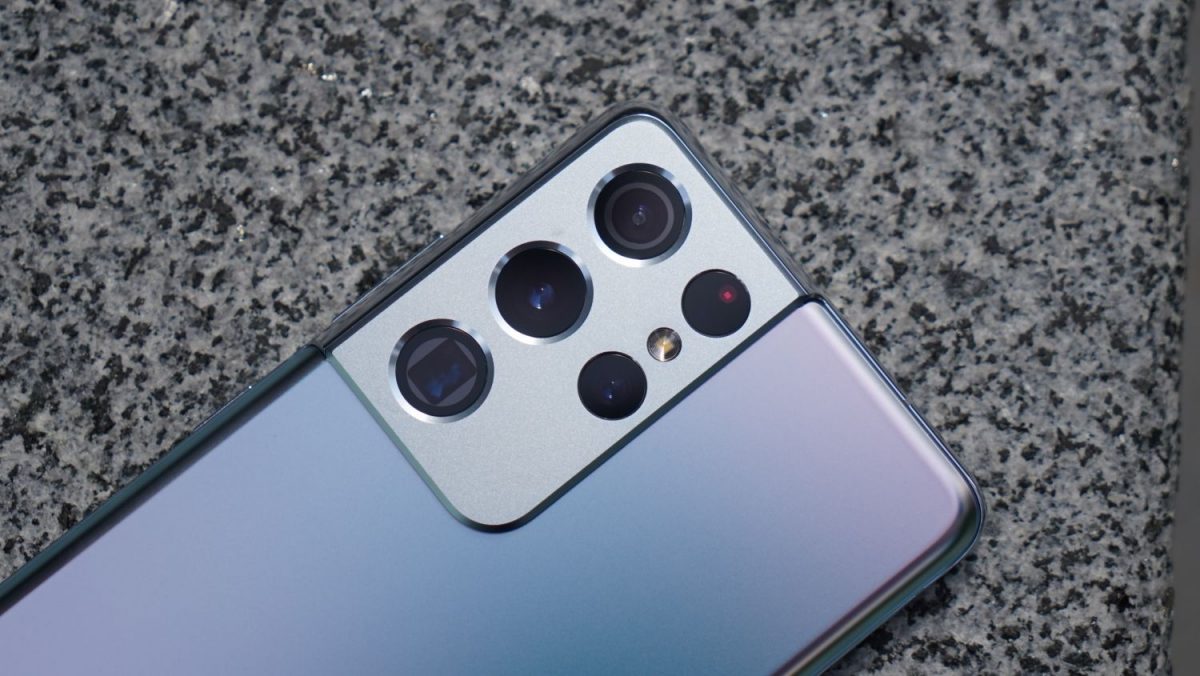 The Samsung Galaxy S21 Ultra boasts four rear cameras: 108MP wide angle at f/2.8, 12MP ultra wide camera at f/2.2, 10MP telephoto at f/2.4 and 10MP telephoto at f/4.9. As for the front, users can take selfies with the main 40MP selfie camera at f/2.2. It also features a sharper 100x zoom compared to the S20 Ultra. This is one camera system that is highly versatile and able to take great shots in almost any situation. It is a mobile photography powerhouse.
---
BEST SMARTPHONE CAMERA (Silver):
Huawei P50 Pro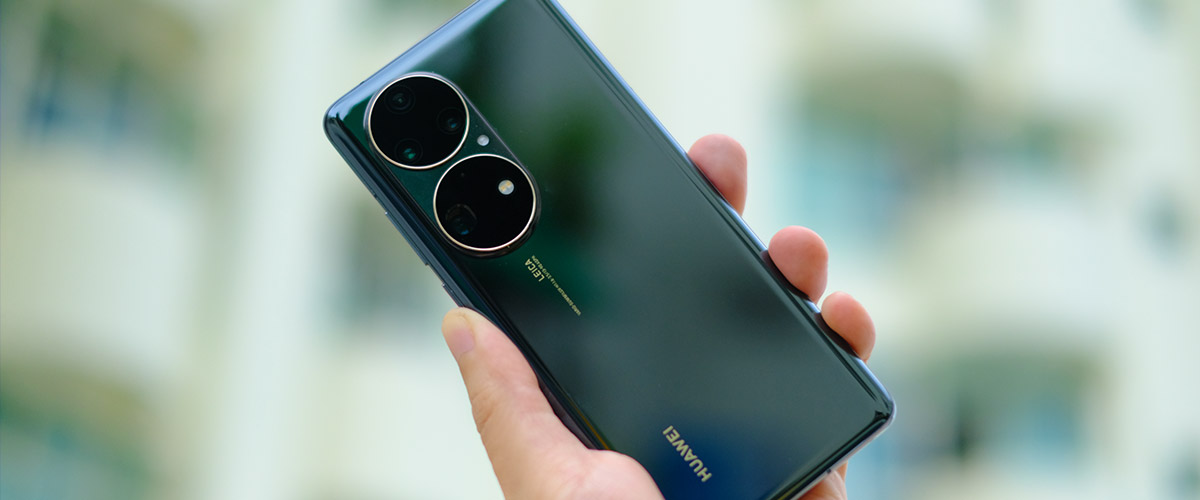 Photography has always been the lynchpin of Huawei's phones, which is no surprise given the company's collaboration with Leica. The camera matrix is dubbed the true-form dual-matrix camera, it boasts a 50MP true-chroma colour camera, a 40MP true-chroma mono camera, a 13MP ultra-wide-angle camera, and a 64MP telephoto camera, with up to 100x zoom range. There is a wide variety of modes to cater to any photo-taking enthusiast, allowing users to be more creative and explorative with the way they approach mobile photography.
Honourable Mentions: Apple iPhone 13 Pro Max, ASUS ROG 5, Oppo Reno5 Pro 5G
---
The Apple MacBook Pro M1 Max is a beast of a laptop powered by the company's latest M1 Pro or M1 Max processor. Everything has been improved upon compared to its predecessor. A sharper display, a new keyboard, more ports, and of course, removing the Touch Bar and going back to basics with proper keys.
With up to a 10-Core CPU, 32-Core GPU, 64GB of Unified Memory and a 2TB solid-state drive, this machine is a performer right out of the box, capable of running multiple programs concurrently, and able to handle the most intensive of content, it was a no-brainer to be the winner in the Geek Culture Awards for best tech in 2021.
---
At 1.4kg of weight and 16.9mm of thickness, the Zenbook 14X OLED is light and easy to carry around. The scene-stealer comes in the form of its 14-inch OLED touchscreen and by combining a WQXGA+ resolution (2880 x 1800 pixels) with an aspect ratio of 16:10, makes viewing entertainment a highly-enjoyable and delightful affair. Unlike most of its peers on the market, the Zenbook 14X doesn't come with just one display in tow. ASUS' proprietary ScreenPad 2.0 makes an appearance here, doubling up as either a regular trackpad or a secondary screen that doesn't just look cool, it's also very useful.
Honourable Mentions: ASUS Zenbook Pro 15, Lenovo Yoga Slim 7i Pro, Apple iMac (2021)
---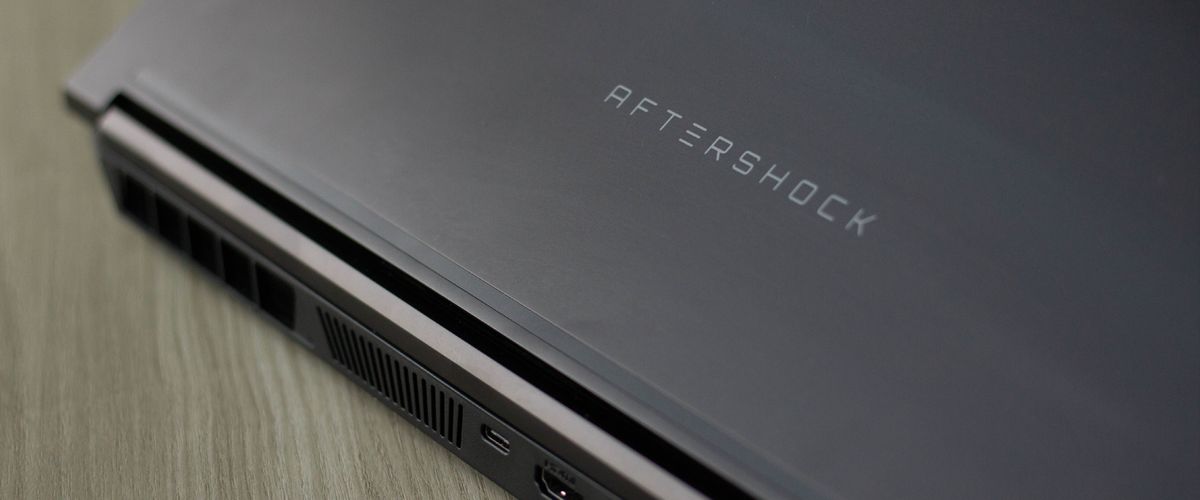 Gaming laptops have come a long way. Where they were once lacking the horsepower and efficiency of desktop setups, they have since caught up and the smaller form factor can now pack a punch, with their portable nature bringing added appeal to gamers. The Aftershock Apex 15X has embraced and improved upon the mix of performance and mobility, sporting an upgrade to the RTX 3070 GPU and the new Intel 11th Gen 11800H processors.
From its pretty, fluid visuals to beastly performance, there's very little to complain about the laptop. This is a laptop for both gaming enthusiasts and content creators, and sets a high benchmark for future models looking to explore the potential and capabilities of high-spec configurations.
---
The ASUS ROG Strix Scar 15, in more ways than one, is one beauty of a powerhorse that ticks all the checkboxes for a desktop replacement laptop. It has plenty of quality picks that are well worth the investment, from the near-impeccable gaming performance to the impressive, gorgeous visual prowess, despite missing out on some practical features. It's hardly the sveltest RTX 3080 laptop on the market, but more than makes up for the lack of portability in raw, beastly power – and for some, that's all that really matters.
Honourable Mentions: Lenovo Legion 7 (2021), Aftershock Trixel Custom PC, Aftershock Horizon Small Form Factor Gaming PC
---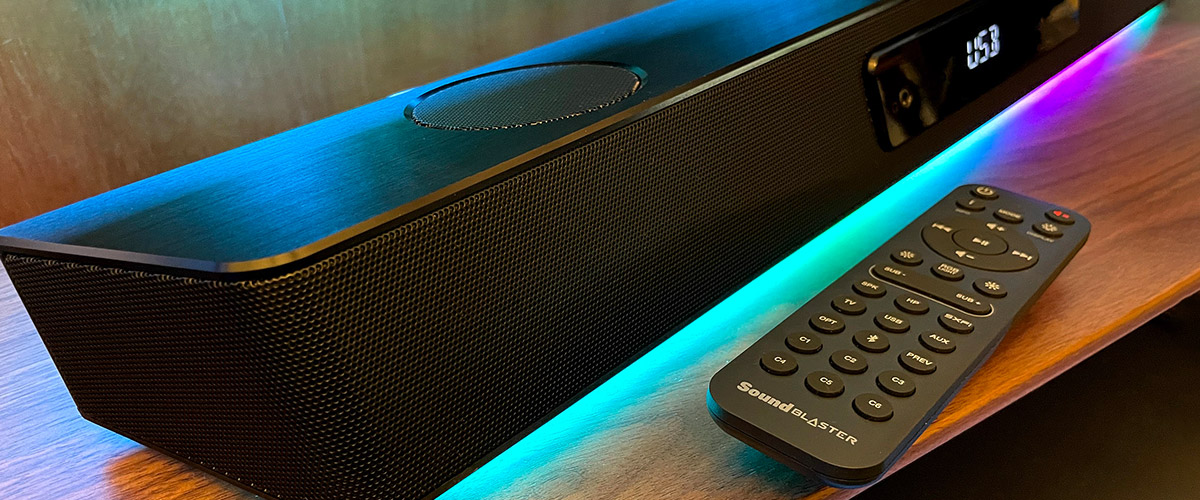 The Katana V2 blasts your tracks on with such clarity, it is able to reproduce natural and realistic sounds with the Dolby Audio decoder which serves up cinematic entertainment experiences at your desk or living room. Not only is Creative's newest Katana pretty to look at with its now reactive RGB lights and functions, but it also cuts deep into the finer details with SXFI BATTLE Mode and Scout Mode. These modes place emphasis on enemy footsteps, reloads, firearms and the directionality of your foes' movements.
This soundbar is certainly a welcoming addition to the Creative family. Its loud and crisp audio makes it perfect for every situation from hardcore gaming to enduring long conference calls. With its sleek design and solid build quality, it saves space without compromising on the quality of sound. Taking its rightful place at the Geek Culture Awards, the Katana V2 can slice up anything you throw at it and deserves a spot as one of the best tech entries in 2021.
---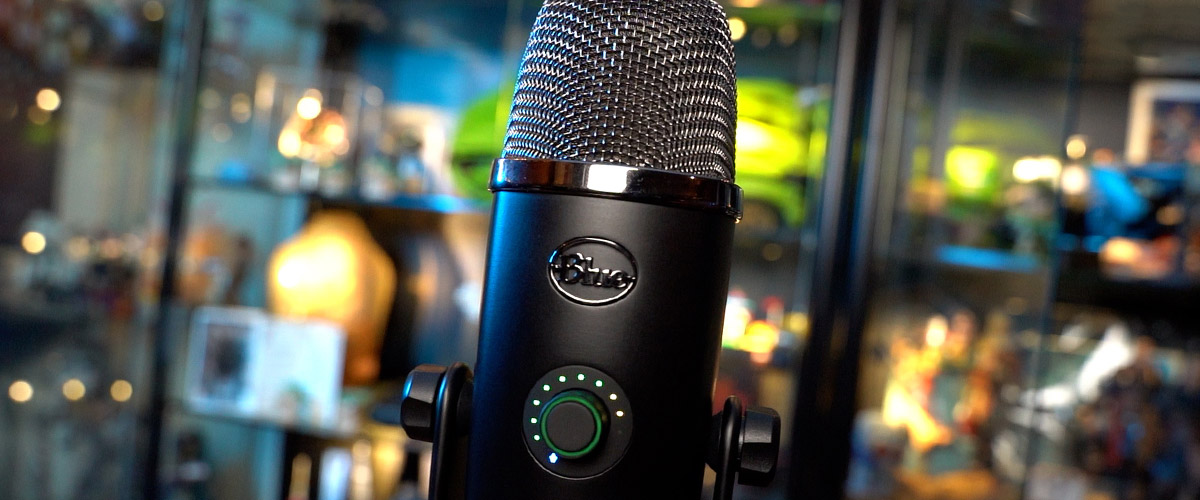 From its elegant and polished design to its superb sound quality and intuitive customization with Blue Voice Technology, Blue has really outdone themselves for a microphone suited for almost everything with the Yeti X.
With its state-of-the-art sound, four versatile pickup patterns, illuminated multi-function smart knob and a slew of functions with the G Hub app, the Yeti X allows precise control over one's audio. From content creators to musicians and gamers, the Yeti X has taken what a standard typical desktop experience would be to a broadcast studio setting.
Honourable Mentions: Apple AirPods (3rd Gen), Sonos Roam, Sony WF-1000XM4 Wireless Earbuds
---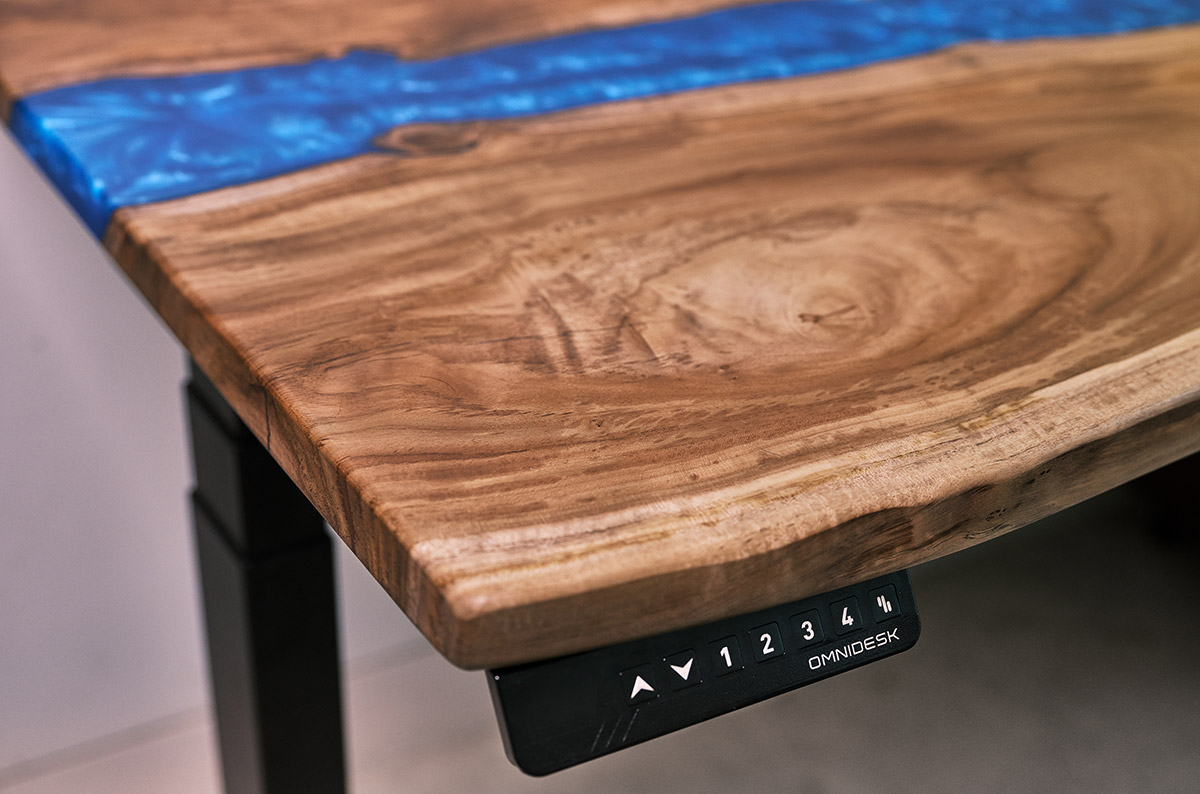 As far as tables go, the Omnidesk Ichi Collection Kawa Standing Desk manages to seamlessly blend style and substance into one solid, reliable package. The most eyecatching thing here is the teak wood tabletop with an epoxy resin strip that runs the middle. Omnidesk has worked hard to ensure that its craftmanship corresponds well to the quality of wood they've used. The resin and wood top are completely melded together and the company has sanded down the whole surface so there's little chance of feeling any ridges when running your fingers over the surface.
Each table in this collection is unique, and is definitely for those who enjoy the finer things in life.
---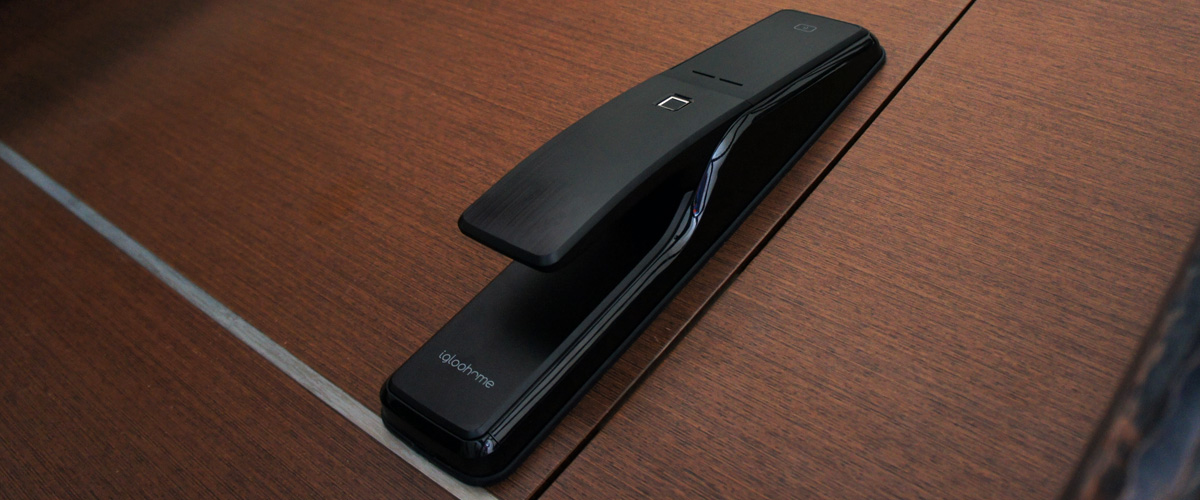 Nothing beats having the ease of simply pushing and pulling a door without fumbling around for keys to enter one's home. The igloohome Push-Pull Mortise Smart Lock rids the door of the usual knob, handle, and even keys makes entering and leaving a truly effortless gesture for anyone living in the home.
With a range of options from fingerprints to key fobs to an app catering to one's preferred method for unlocking a door, it optimises this simple yet crucial everyday act. Security is also paramount, and this smart lock uses only Bluetooth and thus won't be susceptible to Wi-Fi hacking or instability, which gives the user greater peace of mind. It is easy to see why the Mortise is on the list of best in tech for 2021 as part of the Geek Culture Awards.
Honourable Mentions: 22seven Design Orion Modular Backpack, BenQ ScreenBar Plus Monitor Light, Apple Watch Series 7
---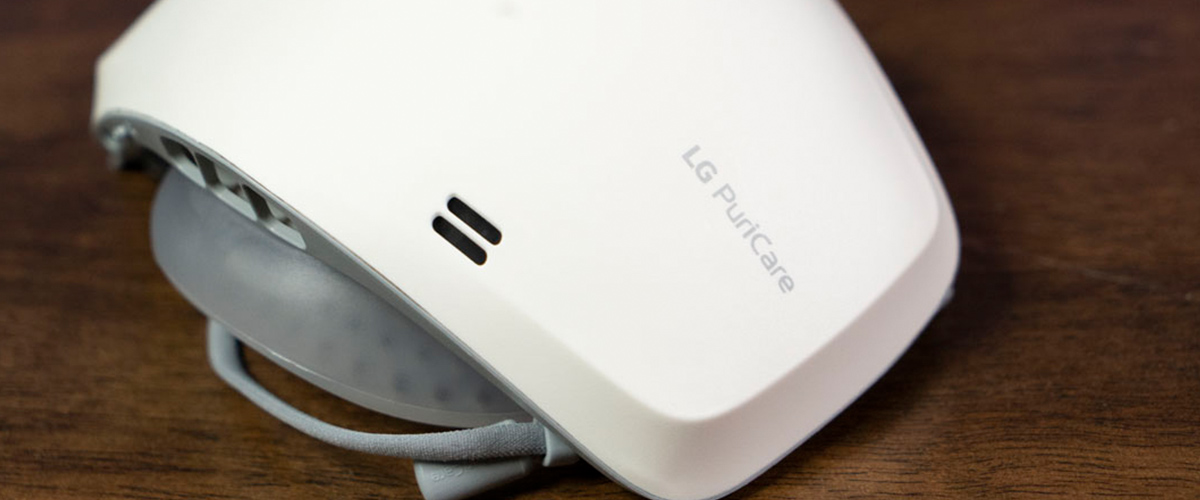 Let's face it, facial masks are an integral part of our daily lives now. What started as a mild pandemic irritation has become something we have all grown used to. With a comfortable fit and clean, understated design, this is one accessory that truly shines over a long period of use.
---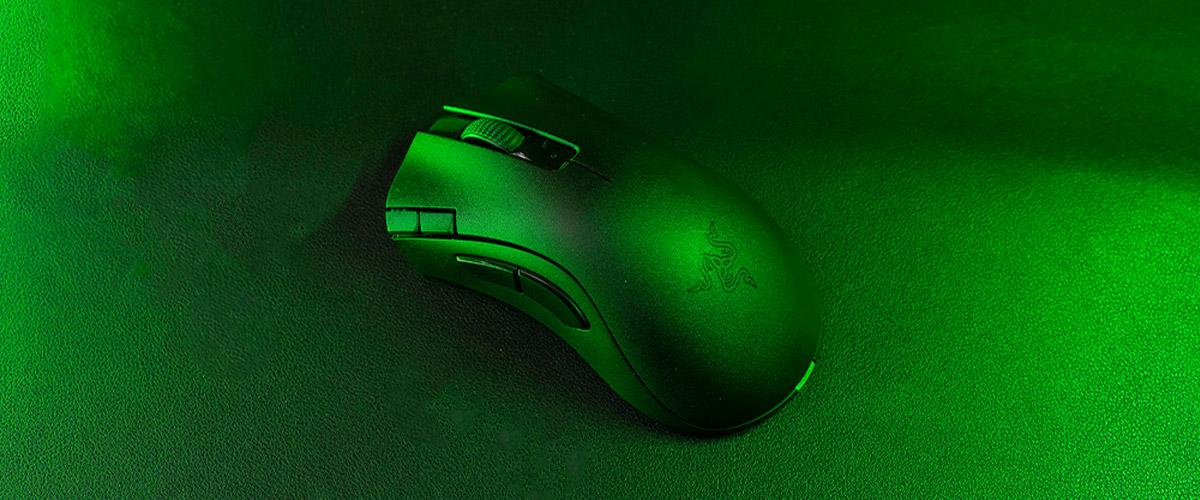 The Razer DeathAdder V2 X Hyperspeed leaves almost nothing more to be desired as an unassuming, robust workhorse boasting low latency, strong battery life, and iconic ergonomic design. While it doesn't sport Razer's iconic RGB Chroma lights, its modest presentation comes off as classy because of that. This is a mouse that makes it hard to go back to wired mice.
Honourable Mentions: Razer Wolverine V2 Chroma Xbox Controller, Dyson Omni Glide, Logitech ERGO K860 Wireless Split Keyboard
---
Secretlab expands beyond their range of signature gaming chairs with the MAGNUS Metal Desk, which comes with magnetic features that help to de-clutter wires and cables. Its all-black design also makes for a stylish mainstay in any setup.
Naturally, the company's latest gaming chair also lives up to the legacy of superb Secretlab gaming chairs. The Titan Evo 2022 fuses the best parts of the company's previous two models, the Omega and Titan. It is testament to the company's drive to reach for the stars by combining the best of its predecessors to exude a familiar yet freshly-premium appeal.
---
Immersion is undoubtedly a core element of the movie-watching and gaming experience, and Creative has zoomed in on the audio with their soundbars in 2021. The soundbars are able to offer superlative sound while being much more compact than a bulky surround sound setup.
Not only do they save space, they also fit right into any elegantly decorated room and don't look at all out of place. A good soundbar has effectivelty replaced the traditional bulk setups, and Creative has proved that convincingly.
Honourable Mentions: igloohome, Apple, Samsung
---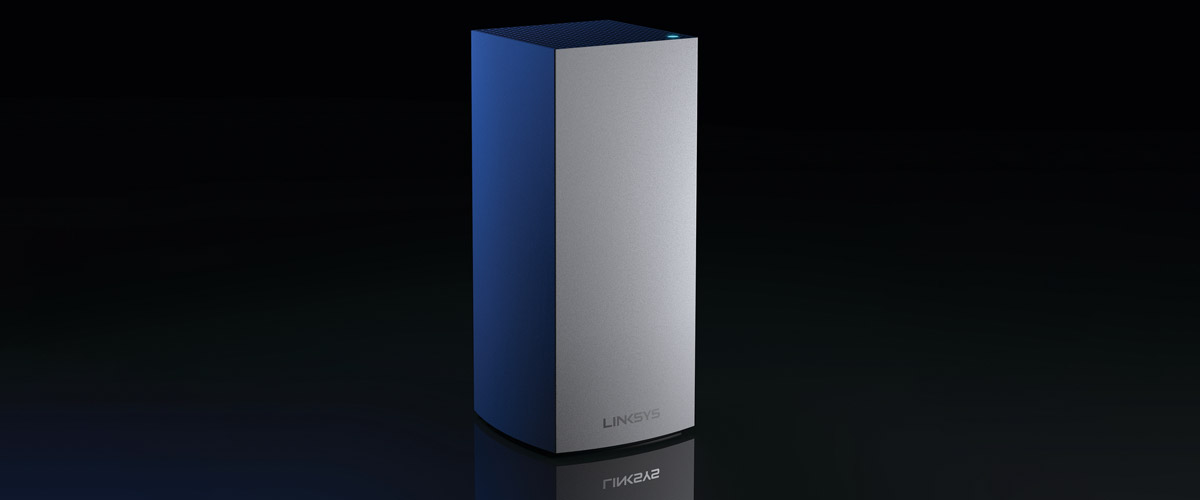 Many of our entertainment and productivity needs must be anchored by a strong wireless foundation of unfettered Internet access. The Linksys MX4200 WiFi 6 Mesh Router combines the best features of mesh networking, with WiFi 6 network support, to handle the most intensive load on any home network.
Why Wi-Fi 6? It's the latest standard in wireless networking technology that supports more devices and bandwidth, so that network crawl that many of us have experienced before won't become an issue. Simply put, it is faster and more reliable internet. For urbanites, what more can we ask for, and the Geek Culture Awards are happy to recognise this product as one of the best in tech in 2021.
---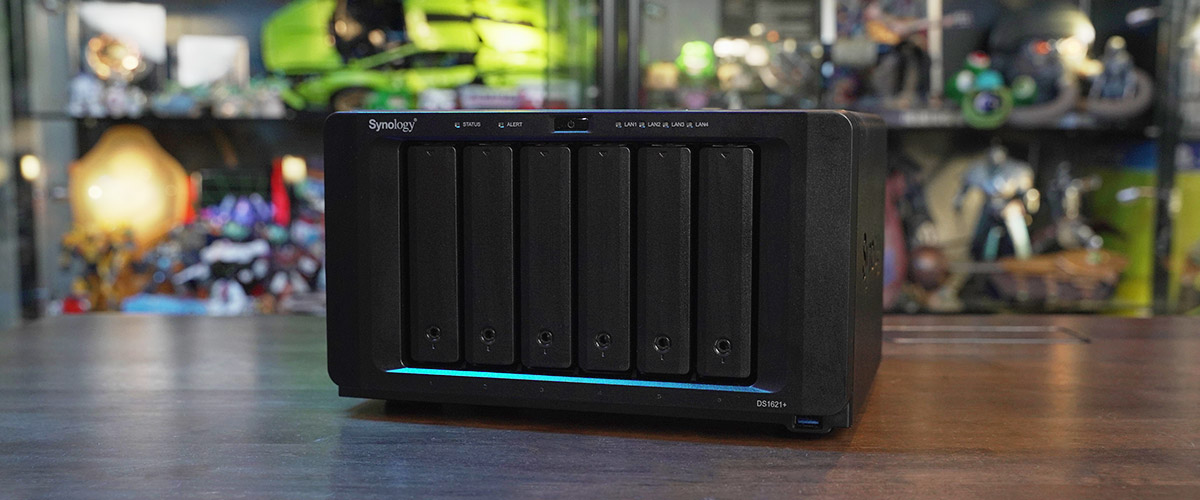 Having an intelligent storage device is often one of those things that an office requires, to function properly or at least efficiently, especially in this day and age of remote working. A Network Attached Storage (NAS) will easily become essential and helps smooth out a lot of file sharing and collaborative work even across long distances.
A NAS is a network attached external hard drive which can store all your files, whether they're documents, photos, artworks, or videos, by connecting devices via a network connection. It is like Dropbox and Google Drive, except a NAS is much more secure. Not only that, it also backs up the computer automatically and even lets people stream videos without needing to copy them across devices. Having a NAS also sets one up in the future for storage upgrades. This is a quiet, less visible, but critical device.
Honourable Mentions: igloohome Rim Lock, TP-Link Deco X68 Mesh WiFi 6 System, TP-Link Archer AX72 Wi-Fi 6 Router
---
---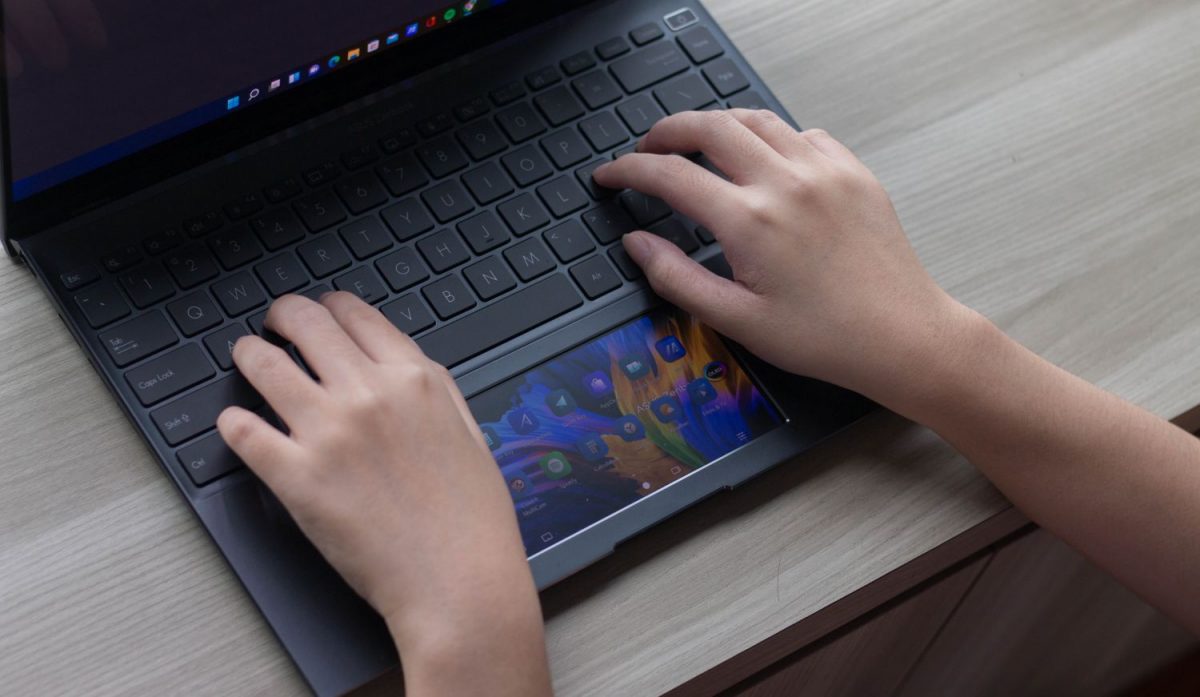 ---
Head over to Geek Culture Awards 2022: The Best Of Entertainment to find out the best movies, shows and games for the year 2021!