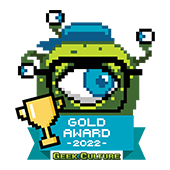 It's too damn powerful.
Like driving a sports car or riding a superbike, you instinctively know once you get behind the wheels or controls that no matter how much you're pushing the machine, there is more power under the hood waiting to be unleashed.
And that's the sense you'll get the moment you power up Apple's new MacBook Pro models, powered by their latest M1 Pro or M1 Max processor. Apple didn't just design a new chip and leave it at that though, as it took the opportunity to redesign everything you've come to expect from their top of the line notebook, from the inside and out, including a sharper display, a new keyboard, more ports, and of course, removing the Touch Bar and going back to basics with proper keys.
We got our hands on the top of the line MacBook Pro 16-inch, powered by the M1 Max, with a 10-Core CPU, 32-Core GPU, 64GB of Unified Memory and a 2TB solid state drive, and everything you've heard or read about Apple's new high-end chip is true. This machine is a performer right out of the box, capable of running multiple programs concurrently, and able to handle the most intensive of content, and not just a single 8K stream, but multiple ones at that.
Our full review will be coming, as we want to take more time with it, to put it through its paces before issuing a verdict. But in our first looks, we wanted to gather some thoughts – quick ones for those who have decided to get the new MacBook Pros, but are maybe undecided if they should get the 14 or 16-inch models, and are debating on either the M1 Pro or M1 Max configuration.