Ruined King: A League of Legends Story is part of Riot Forge's lineup of spin-off games that expands the lore of League of Legends. By giving the characters and setting more personality, gamers can find more to love about their favourite champions.
The limited-edition Riot Store-exclusive Ruined King: A League of Legends Story Collector's Edition comes with a whole lot of goodies for fans to lap up and show off to their friends.
Even the box holding all the goodies is something to behold. The sturdy cardboard box has a scale-pattern texture on it, and the metal latch makes the whole thing feel like a briefcase. It builds up the anticipation before the opening, and it sure doesn't disappoint.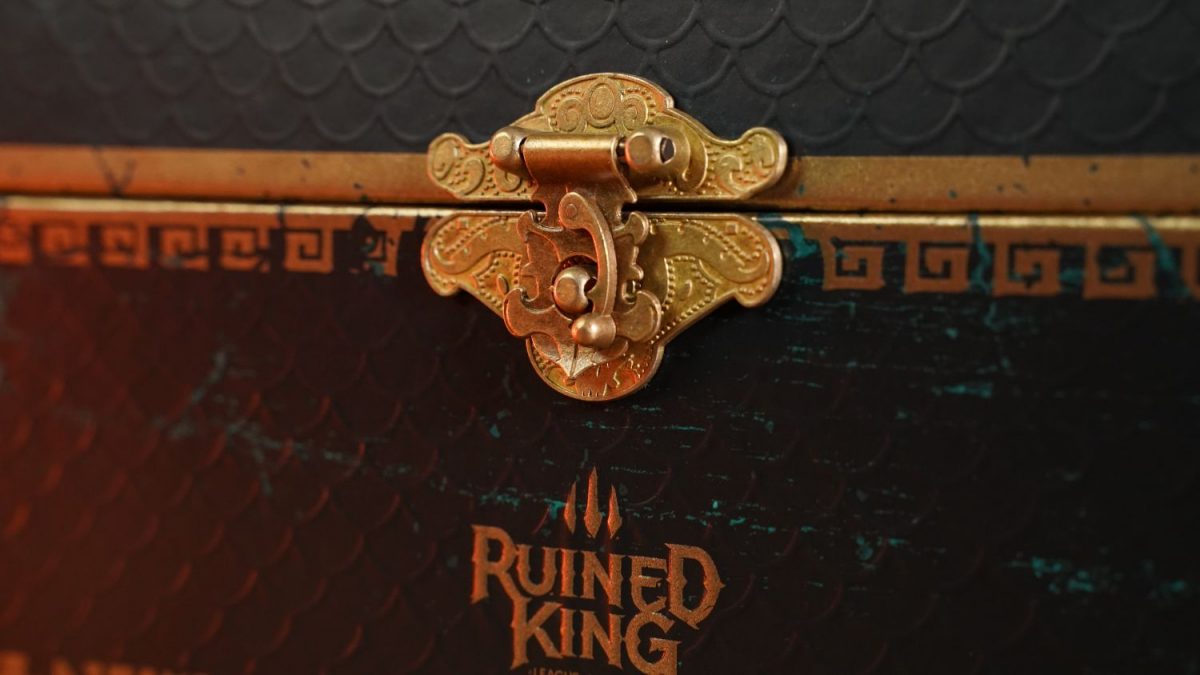 The first thing that greets us upon cracking the box open is a sketch by Joe Madureira, legendary comic book artist and founder of Airship Syndicate, the studio that developed the game. The sketch shows the characters Illaoi and Gangplank sharing a romantic moment.
Then, there is the flavourful cloth map of Bilgewater, one of the two main settings in Ruined King. Bilgewater is a port city housing outlaws, rogues, smugglers and more. The jagged edges of the cloth map stay true to the art style of both the game and the setting.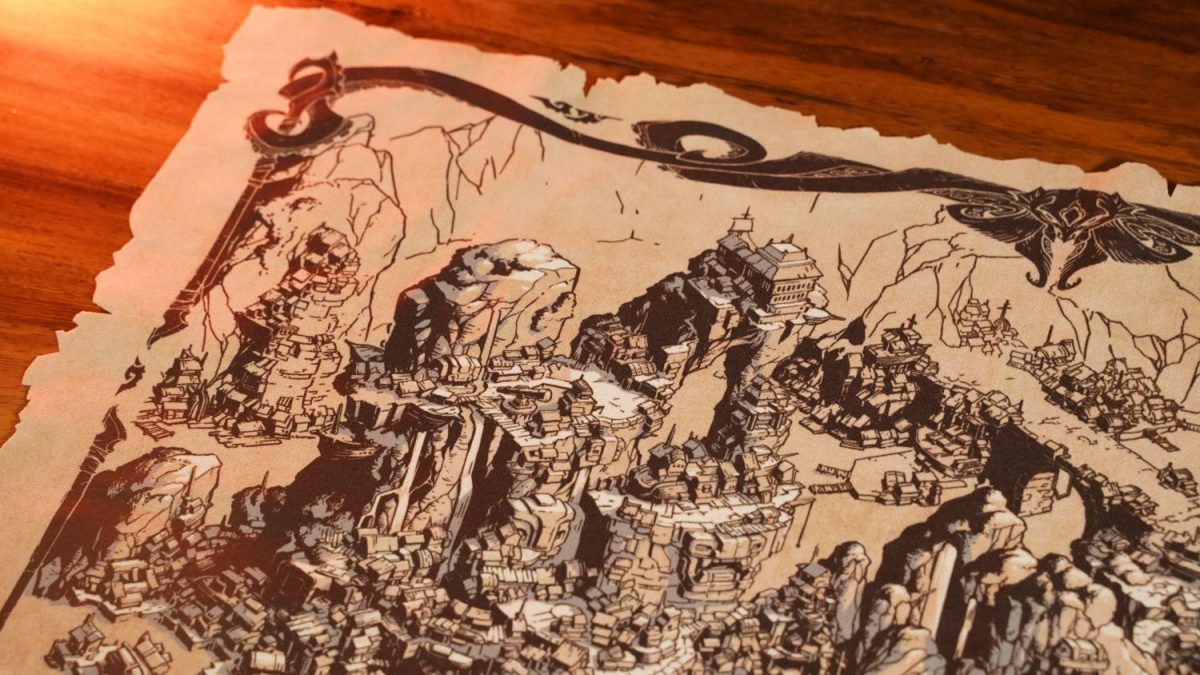 Following that, we find the Golden Kraken Coin and Insulated Bilgewater Mug. These solid objects make the Collector's Edition feel premium, and are like objects plucked right out from the game world.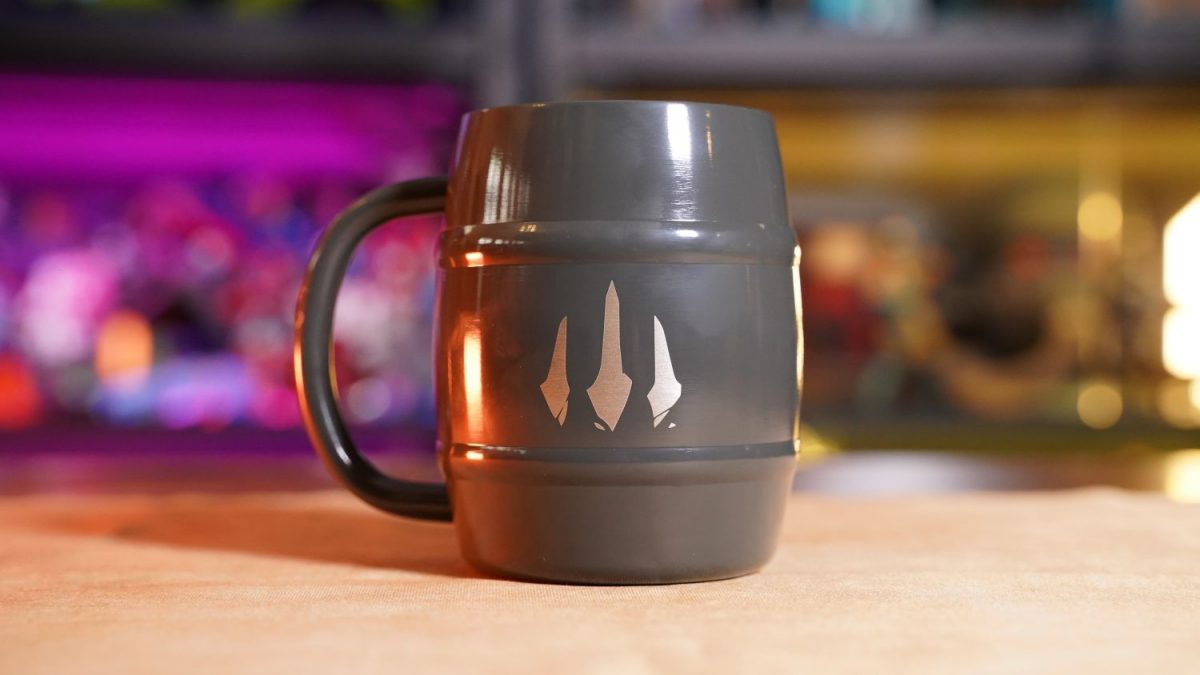 For the avid note-takers, there is a gorgeous themed leather notebook that looks almost too pretty to write in.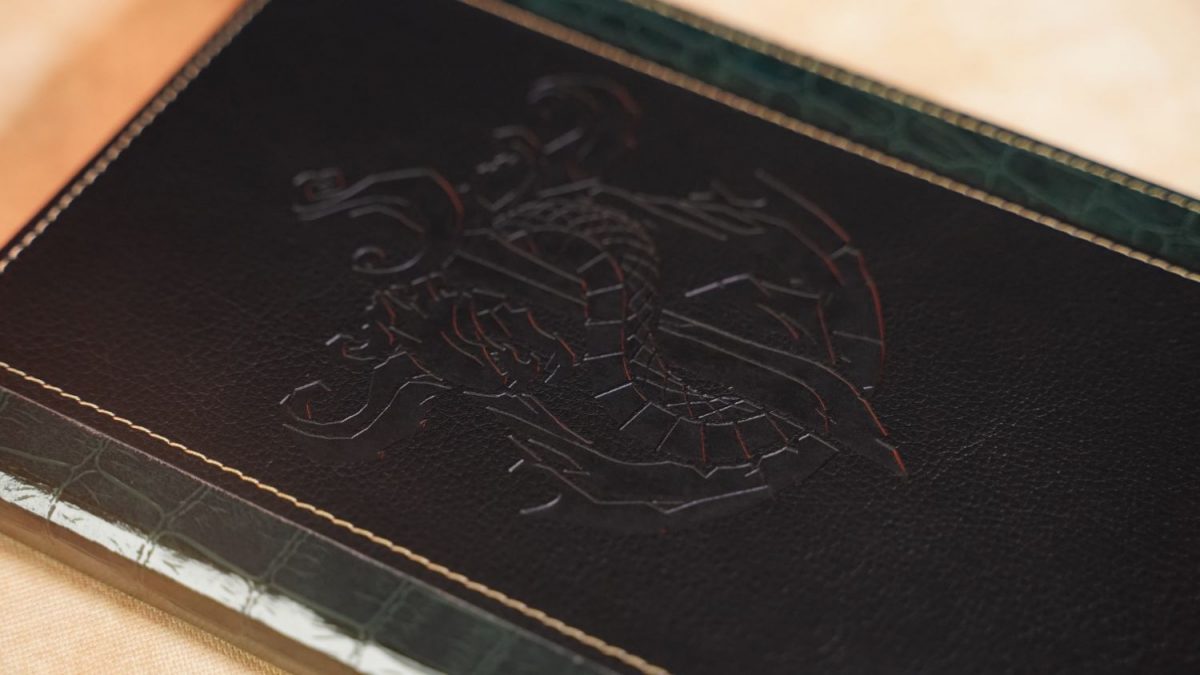 Which makes the black pencil included very fitting too, because it looks too sleek to write with. The notebook and pencil combo makes for a great decorative piece on any table even if it remains pristine for years to come.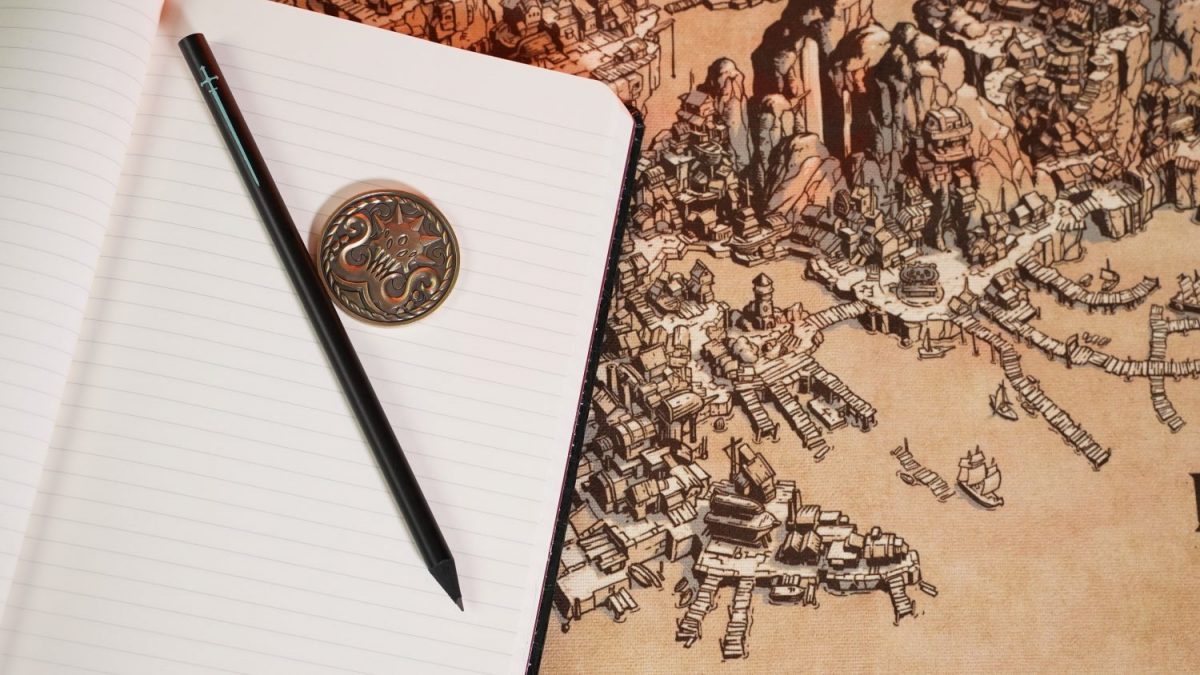 For the artists and those who enjoy a peek behind the curtains, the exclusive artbook features concept art, character designs, and comic sequences. It's a feast for the eyes.
Finally, there's the crown jewel of the Ruined King: A League of Legends Story Collector's Edition, the exclusive 12-inch vinyl OST. The lush soundtrack has cello, violin, voice, woodwinds, guitars, and lutes to bring the atmosphere of the game and characters to life. Upon removing the vinyl record from its sleeve, we find our breaths taken away by the emerald green pressing. This is what makes a Collector's Edition worthwhile.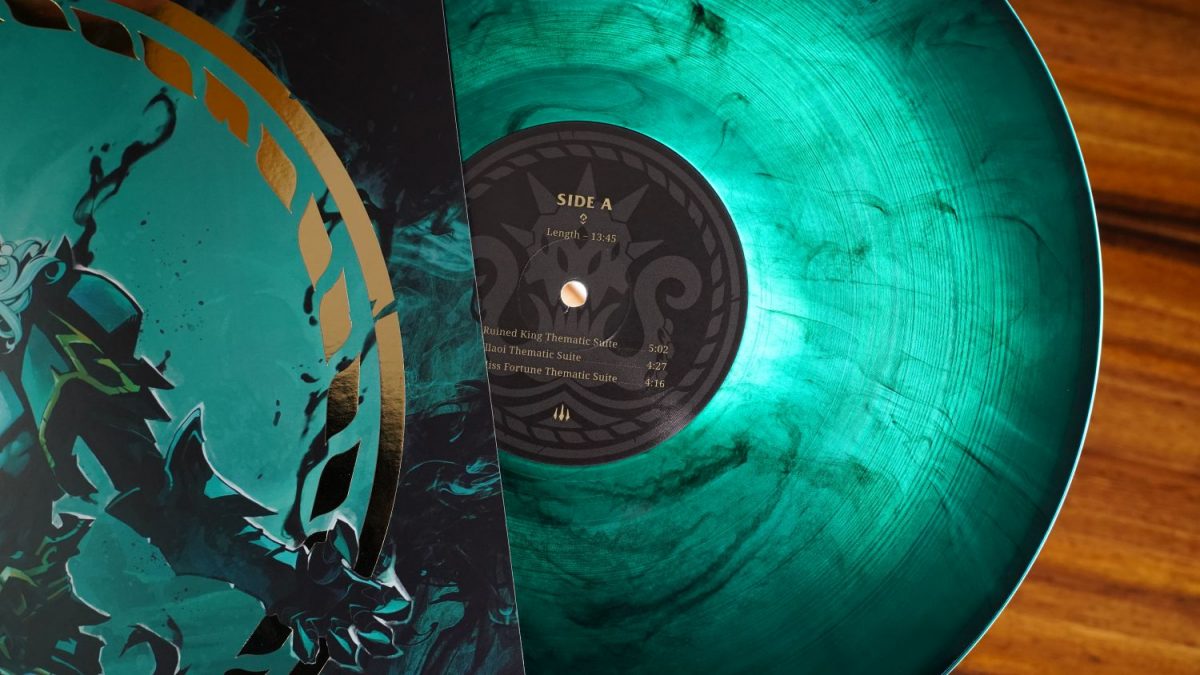 The Ruined King: A League of Legends Story Collector's Edition is available exclusively on the Riot Store for US$130, and it comes with all the goodies above plus a digital edition download code for Xbox One, PlayStation 4, Nintendo Switch, Steam, GOG, or Epic Games.