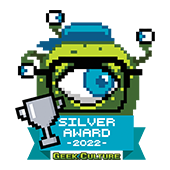 Three years ago, Huawei was close to being at the top of the smartphone food chain, but all that changed when it lost the use of Google Mobile Services (GMS) for its new devices. Since then, the Chinese tech company has made great strides in improving, and some say, perfecting the one thing it can control – the hardware, and its latest Huawei P50 Pro shows that the tech giant is not giving up without a fight.
Available in either a 4G-locked Snapdragon 888 processor model, or Kirin 9000 powered 5G-capable option, the key feature of this latest device is the shiny new camera matrix. Dubbed the true-form dual-matrix camera, it boasts a 50MP true-chroma colour camera, a 40MP true-chroma mono camera, a 13MP ultra-wide angle camera, and a 64MP telephoto camera. With up to 100x zoom range, the Huawei P50 Pro's camera is one that users will undoubtedly spend a lot of time playing around with, and the stand-out feature that the company hopes consumers will aim for.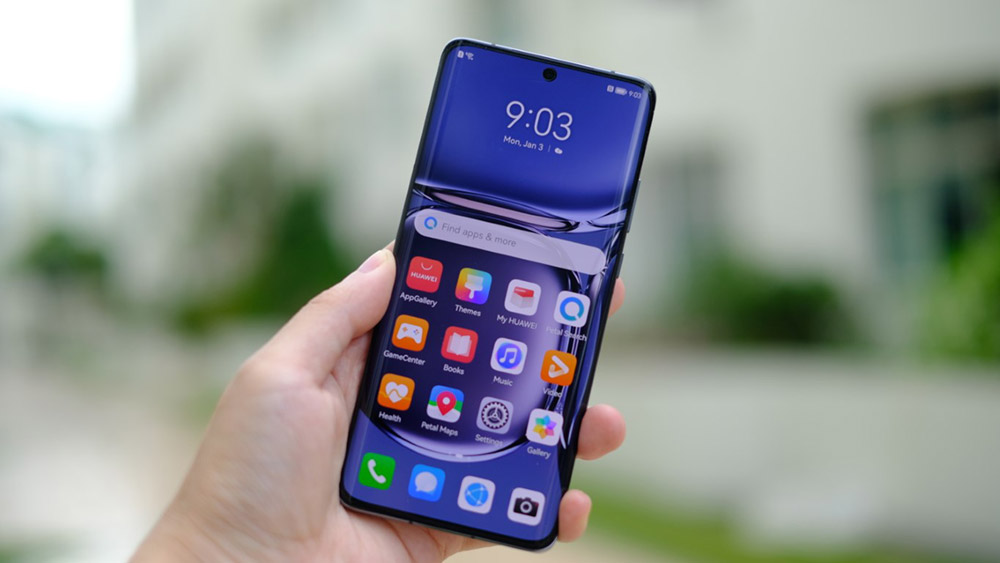 Photography has always been the lynchpin of Huawei's phones, which is no surprise given the company's collaboration with Leica. The camera matrix here is making another incremental improvement in terms of what smartphone cameras are capable of. The results speak for themselves as the P50 Pro is able to capture high-quality shots effortlessly, and on the 6.6-inch OLED display with 120Hz refresh rate, the photos and videos look phenomenal.
There is a wide variety of modes too to cater to any photo-taking enthusiast – Aperture, Night, Portrait, Pro, Slow-Mo, Panorama, Monochrome, Time-Lapse and more. It is able to produce professional-grade photos, especially with the Pro mode which allows photos to be saved in RAW format, allowing for precise and fine editing by photographers who want to establish their own personal flair. Also, the camera's low-light performance is even better than its predecessors, making night photography something that users will want to try out. The options do allow for users to be more creative and explorative with the way they approach mobile photography.
The camera matrix really is designed to make it much easier to capture the ideal shot. The true-steady shot, for instance, helps take clear shots with a shaky hand. Even while deliberately shaking the smartphone vigorously, the photos still come out sharp and clear. There is also an AI remove function that can remove unwanted objects from a photo. It can't remove overly large objects taking up too much space in the photo, but for the most part, it's highly effective and is likely going to be a heavily used feature.
For a flagship device, the P50 Pro boasts other solid hardware, available with either 8GB or 12GB of RAM, at least 128GB of storage, and about 10 hours of battery life with its 4,360 mAh battery, as well IP68 waterproof rating, all housed in a glass and metal chassis with a glossy mirrored back that feels great to hold and to use. Its camera matrix is its biggest selling point, and software-wise, it is holding its own, even if the absence of Google is still palpable.
It's been almost three years and there is no getting around it – new Huawei devices must contend with the absence of Google Mobile Services (GMS), and Huawei has spent this time honing its Huawei Mobile Services (HMS) to compensate.
It is clear that for Huawei, expanding its own ecosystem and building up a foundation without Google as a bedrock is extremely important. The HMS, with the Huawei ID, Huawei Mobile Cloud, Huawei Assistant, Huawei Music, Huawei Video, Huawei Browser, Huawei AppGallery and more aims to caulk all the gaps left by the departure of GMS. In this aspect, Huawei does surprisingly well. Taken as a whole, HMS is able to meet any demand that users may have.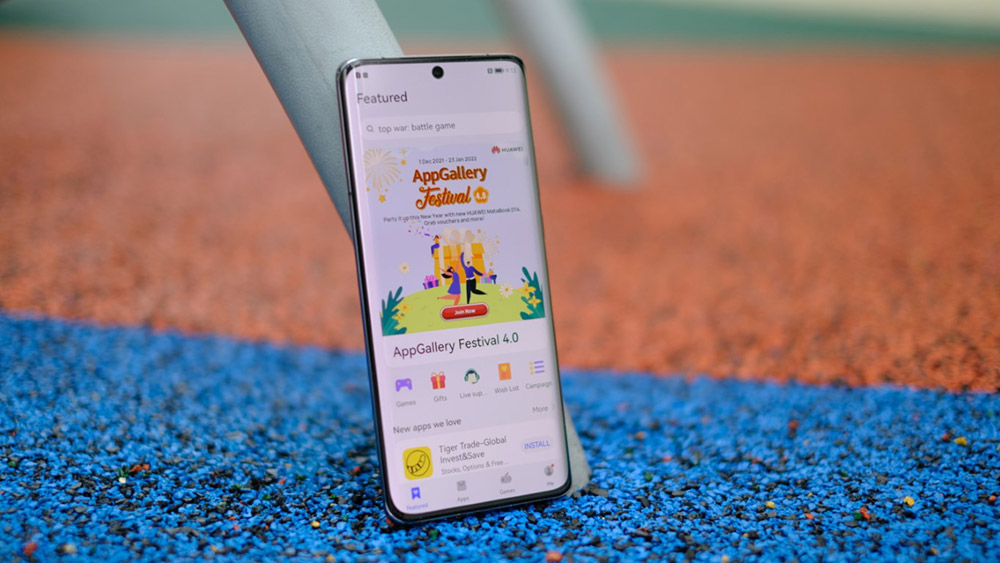 Nowadays, smartphones are expected to provide in terms of entertainment, work, productivity, and navigation among other things, and Huawei provides alternatives to what Android users know to be staples, including Gmail, YouTube, Google Drive, Google Maps, and more. If an app is not available on Huawei's native app store, it offers workarounds with Quick Apps and Petal Search, so users can still create an app icon on the home screen for sites such as YouTube.
There are some trade-offs though, as some of these apps can't compare to the UX and speed of bespoke apps, and while they do work, it requires some jumping through hoops.
When it comes to hardware, it's best to also consider what is valued most. Some crave large screens, powerful batteries, connectivity, while others want a powerful camera above all else. The Huawei P50 Pro is capable of taking 8K photos and 4K videos, and if you're looking for a portable camera powerhouse in your pocket, the P50 stands apart from its competitors. Features such as the 100x zoom range, true-steady shot, and true-focus fast capture are useful and fun, and add to the mobile experience.
For those who have been spoiled by Google, the Huawei P50 Pro offers alternatives but additional steps to manage, and the heavy focus on the smartphone's camera is both a blessing and a curse. A blessing because the phone camera has always been what makes Huawei stand out, and will definitely be of interest to those looking for the cutting-edge of mobile photography, and a curse because it doesn't tackle the lack of GMS directly and may even come across as a form of misdirection.
Here are some shots taken by Bryan van der Beek with the P50 Pro, an award-winning commercial and editorial photographer based in Singapore:
GEEK REVIEW SCORE
Summary
The Huawei P50 Pro is a solid smartphone with a phenomenal camera. The Huawei Mobile Services manages to build a foundation on which Huawei can expand its ecosystem, but Google's absence is still tangible, and makes the smartphone feel more like a shiny new toy than a workhorse.
Aesthetics -

8.5/10

Build Quality -

9/10

Performance -

7.5/10

Value -

7/10

Geek Satisfaction -

8/10
---

Drop a Facebook comment below!