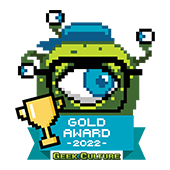 Even as we enjoy the benefits of technology, it's easy to forget that the upgrades we relish aren't isolated, and that we have to invest in peripheral upgrades to go along with the experience. If you want to enjoy multi channel audio playback, you need to invest in multiple speakers. Would you like to monitor your home with high definition video? Then it's time to invest in quality camera equipment. Signing up for 4K content means you need a larger 75-inch television to benefit from that high definition clarity, and if you want to enjoy the smooth render and rich graphics of Red Dead Redemption 2, it's time to invest in a PlayStation 5 or a gaming rig with a Nvidia RTX 3080.
And unifying it all is a strong wireless foundation of unfettered Internet access, to enjoy all the benefits listed above, and then some, and that's when you realise that router you received free from the telco you signed up your broadband plan with, might not cut it for you. In comes the Linksys MX4200 WiFi 6 Mesh Router that combines the best features of mesh networking, with WiFi 6 network support, to handle the most intensive load on any home network.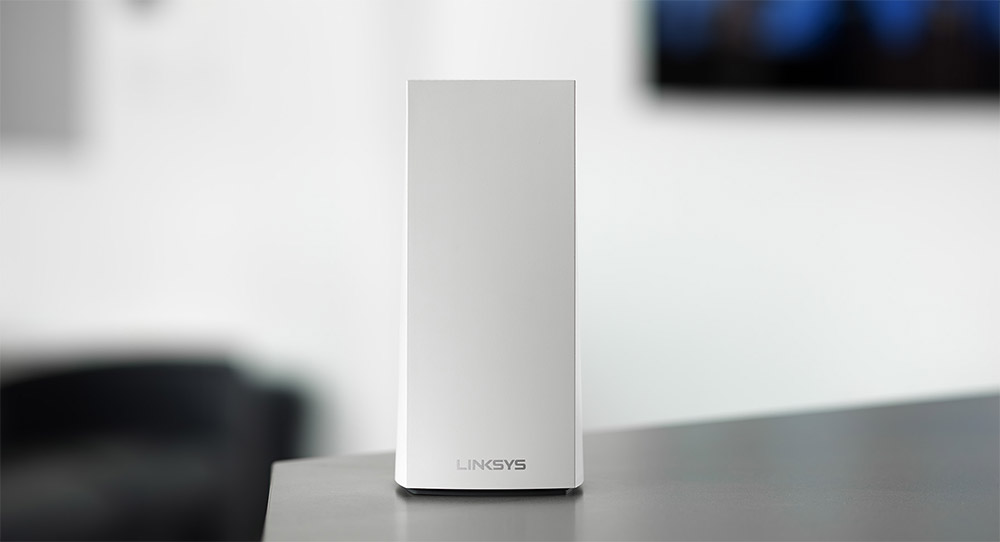 Why WiFi 6? It's the latest standard in wireless networking technology that supports more devices and bandwidth, so that network crawl that many of us have experienced before won't become an issue. A mesh network, through the use of multiple mesh units, is better equipped to spread out network coverage more evenly across the home, so there's less chance of us needing to congregate in the living room where the ONT and primary router sits, to enjoy uninterrupted network connectivity, while the bathroom at the corner of the apartment is left with spotty coverage.
And during this time where many of us are working and studying from home, a strong network is more important, to ensure that everyone is adequately covered, from the grandparents in the living room watching K-dramas on Netflix, the parents with their daily concalls and work laptops demanding for external connection to office emails, to the children and their various home-based learning modules fighting to stay online with their teachers and classmates.
What makes the MX4200 stand out is that each unit can stand on its own as a primary router, each with a single USB port and 3 LAN connectors, to physically link up devices to the network. Now, the name of the unit itself is a misnomer, as having two MX4200 systems connected means you have a MX8400 system, while a trio makes it MX12600. But what it means is that the second MX4200 in the bedroom connected wirelessly to the main MX4200 in the living room, as part of a MX8400 set-up, can be used to plug in that desktop or new Apple iMac 24" device, ensuring a stronger wired connection.
If you have a 4K OLED TV in the bedroom or Apple TV, and prefer to stream content in rich ultra-high definition, instead of being relegated to the occasional HD stream, simply pair a MX4200 in your bedroom. Set up for this system is fast and efficient, if not old fashioned. Having been a Velop user for the past five years, the app interface is, or rather, has been the same for the last five years.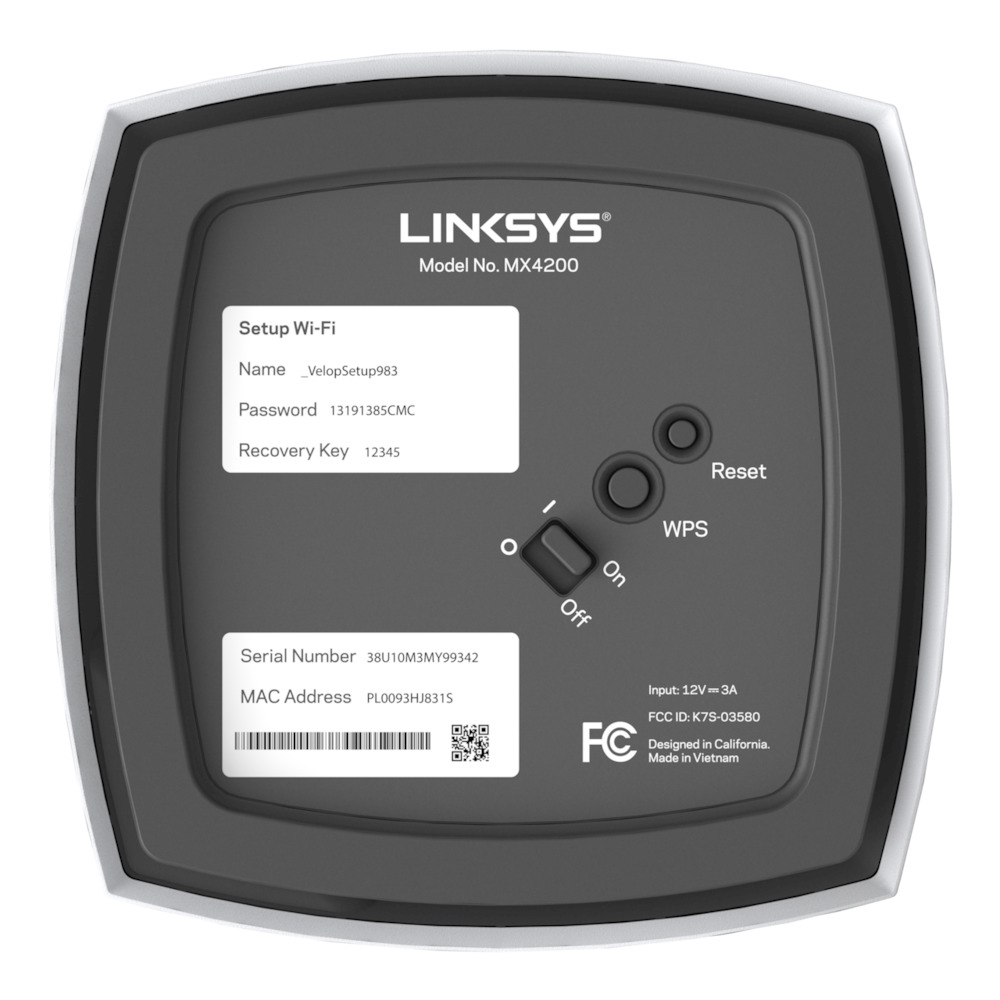 You fire up the app, and pair your first MX4200, and this takes a few minutes. You then have the option of adding several more, and you can choose to name each one, say, the one in the Living Room, Master Bedroom or Study Room. You can opt to prioritise three pieces of hardware whose connection won't degrade in the event of any overload, though this is no longer necessary, as one pair, or MX8400 is adequate for an apartment.
Speed wise, the performance of the MX4200 is pretty great, depending on how you read things. The Linksys app comes with its own Speed Check, which came to above 925 Mbps for downloads and over 950 Mbps for uploads, which is amazing on a Starhub 1Mbps line. On the standalone SpeedTest app, the results were less liberal, offering readings of between 450 to 580 Mbps for downloads, and 400 to 650 Mbps for uploads, which is also impressive but not as stellar as the in-app reading.
But its pure performance we're looking at and even when connected with two 4K TVs, one iMac, one desktop, four phones, four tablets, and three laptops and a host of connected speakers and game consoles, of which 80% of them were used simultaneously, the MX8400 handled the connections brilliantly, with no lag or drop offs.
The only thing is that this real-world performance is actually no different from last year's MX5300.
Naming convention aside, both MX models are virtually identical in shape and form, and for the most part, performance. Now one would expect that when comparing the model numbers alone, that the MX5300 is more powerful than the MX4200 but that's not true in every aspect. The MX4200 comes with a 1.4GHz Quad-Core and 512MB RAM, compared to the 2.2 GHz Quad-Core and 1GB RAM on the MX5300. But the MX4200 comes with three WiFi 6 radios, beating the two WiFi 6 and one WiFi 5 radios on the MX5300, making the MX4200 the more advanced one in terms of radio equipment, if not for processor and RAM. The MX4200 also comes with one less LAN port but that's not the dealbreaker here.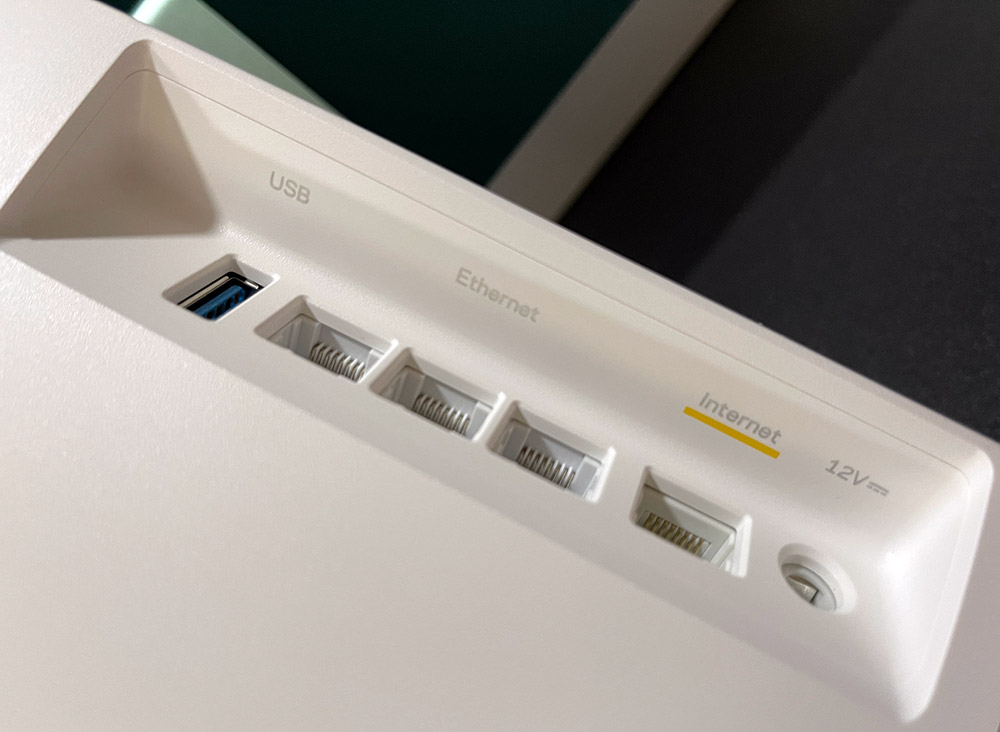 So what's the good news? Linksys mesh devices are cross compatible across models, so if you have the MX5300 and want additional WiFi 6 functionality, you can pair things up. If it's your first time investing in mesh, consider the number of LAN ports you need, and if full Wi-Fi 6 is a requirement.
The Linksys Velop MX4200 WiFi 6 Mesh Router is available at S$399, while the two-pack MX8400 is priced at S$799, and the three-pack MX12600 goes for S$1,099.
GEEK REVIEW SCORE
Summary
The Linksys Velop MX4200 is a great entry-level Wi-Fi 6 router that packs in the features, offering fuss-free set-up, if not a limited interface, at an affordable price.
Aesthetics -

8/10

Build Quality -

9/10

Performance -

8.5/10

Value -

9/10