It used to be that if you wanted to play great PC games, you could either choose to build a machine with a high-end graphics card and processor or buy a ready-made machine with high-end specs. What makes 2021 different is that graphic cards and computer components are in amazingly short supply, thanks in part to crypto miners snapping up GPUs meant for the consumers.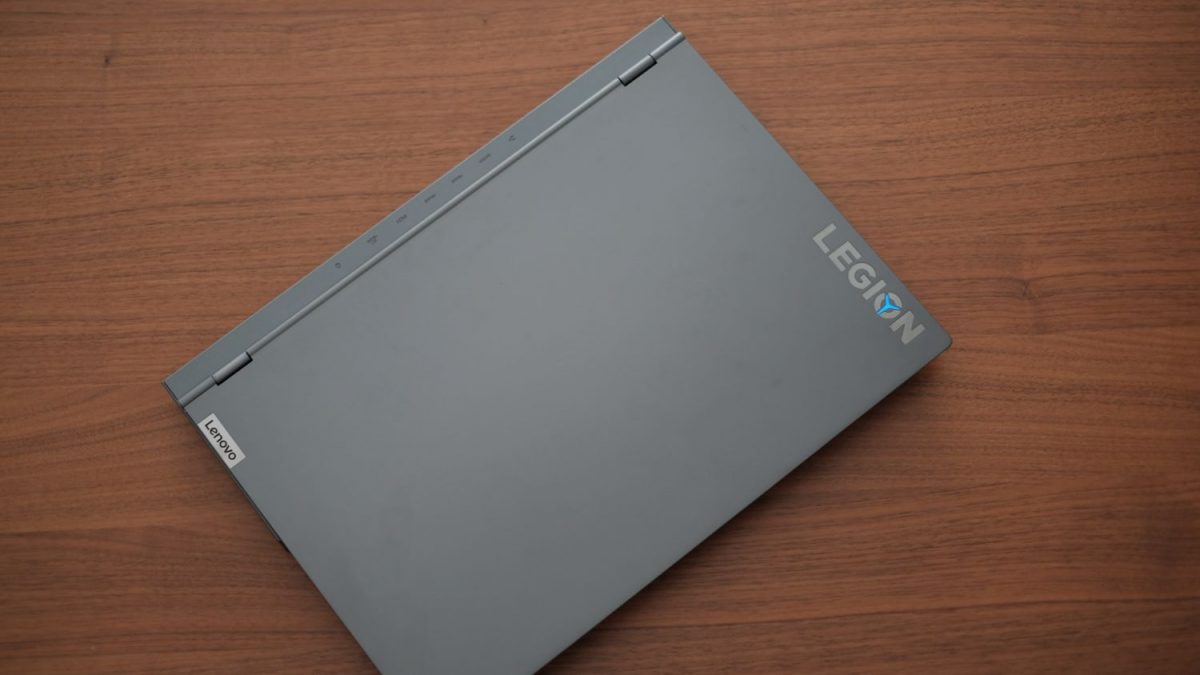 If you can afford to wait, no one is stopping you but if you would like to pick up a top of the line gaming machine in a portable form factor, look no further than the Lenovo Legion 7 (2021), a QHD gaming laptop that delivers on design, performance, and price.
Powered by the AMD Ryzen 9 5900HX processor, a 165W 16GB NVIDIA RTX3080 Laptop GPU, and 32GB of RAM, the Legion 7 is Lenovo's gaming powerhouse meant to satisfy the majority of gamers. We received the top tier option above and Lenovo should be rolling out models starting from an RTX3060 and up.
Right out of the box, the Legion 7 offers a premium exterior, with everything housed in a matte aluminum finish measuring 356 x 260 x 23.5 mm, and weighing 2.5kg. Unlike other laptops that feel plastic, the Lenovo Legion 7's exterior texture does evoke to users who ultimately purchase this device that some level of care has been given to both the interior and exterior components. Case in point: In cheaper laptops, opening up the screen leads to the display bending ever so slightly. We get no such issues with the Legion 7 and the hinges are well placed off the sides which help go the distance over time. Thankfully, the matte finish is no fingerprint magnet and because it is a gaming laptop, there are expectations from would-be owners. Powering it up, you'll be greeted by a cascade of rainbow LEDs, followed by lights enveloping the entire laptop from all sides. Even the logo is illuminated, to show off to others your allegiance to the Legion brand.
Performance-wise, users won't have to worry about running popular games, as this beast tore through the likes of Days Gone, Hades, Call of Duty: Warzone, and Doom Eternal with ease, displaying rich, vibrant tones and stunning contrast, running at a constant average of 80 – 120 FPS. These games were played in maximum settings and the Legion 7 didn't even flinch.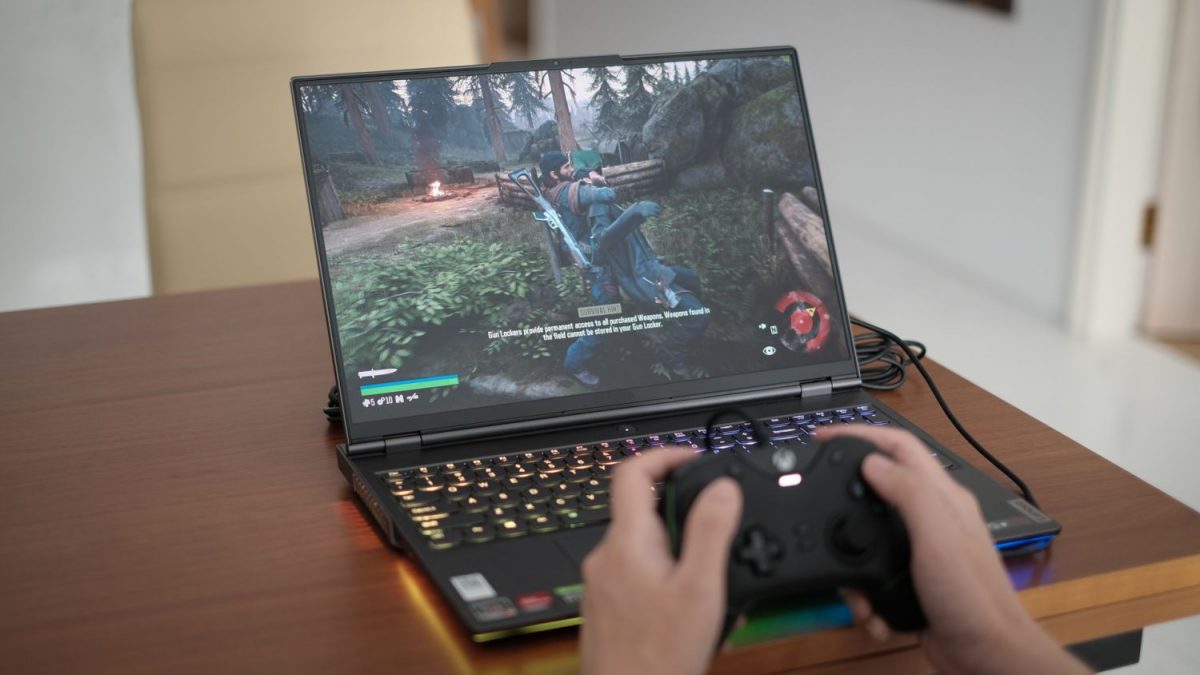 Even at the most intense sequences, the frame rates kept at a smooth and steady rate. While the display is more than able to push out 165Hz, we see each of the games tested staying consistent around the 100Hz mark across most titles. Even games such as Apex Legends, which was the most played game on the Legion 7, continued to perform remarkably during the most intense firefights with no dropped frames.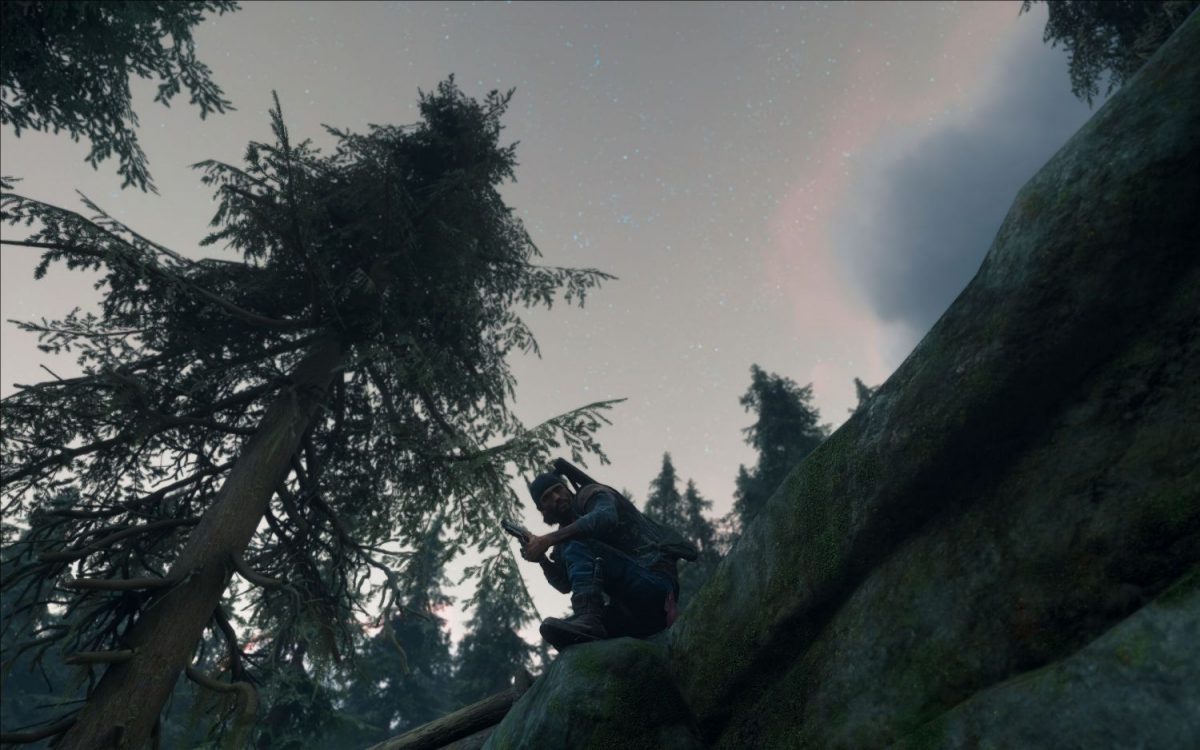 To really squeeze the best out of the Legion 7, pairing the laptop to a 4K monitor would be the best thing to push the RTX 3080 to its limits. In our tests, hooking it up to a 3440 x 1440 widescreen display was effortless, thanks to the single HDMI 2.1 port. Using this set-up, we saw frame rates maintained at 120Hz with Apex Legends, which is an impressive feat. After all, when you have an RTX 3080, even if it's made for laptops, the namesake certainly matches up with its desktop cousin.
For all you benchmark enthusiasts out there, here's how the Lenovo Legion 7 performed: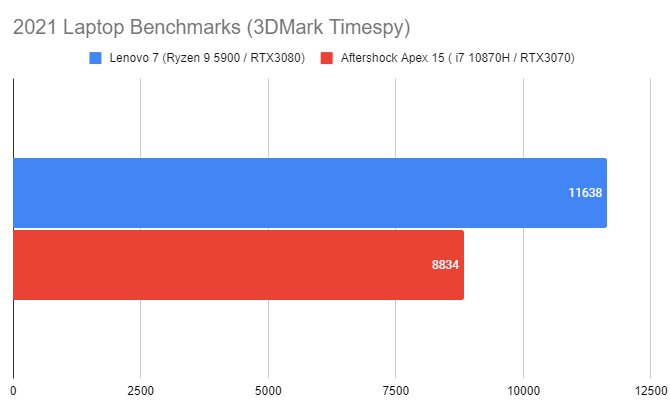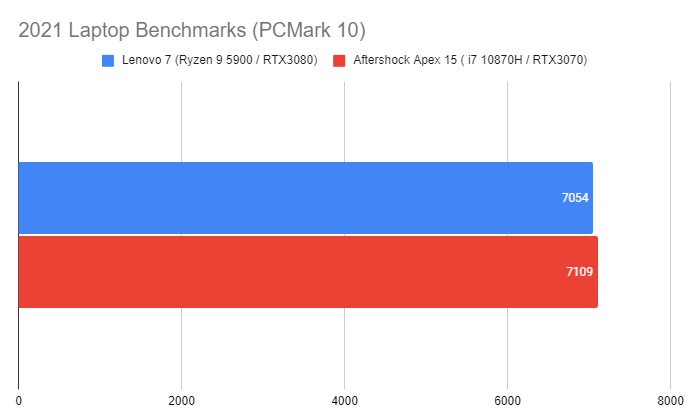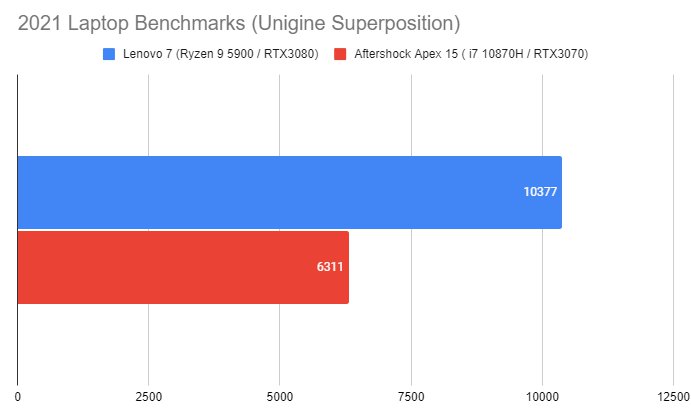 While these numbers are certainly great, we'll still need to compare how the Legion 7 measures up to other RTX 3080 laptops in the market.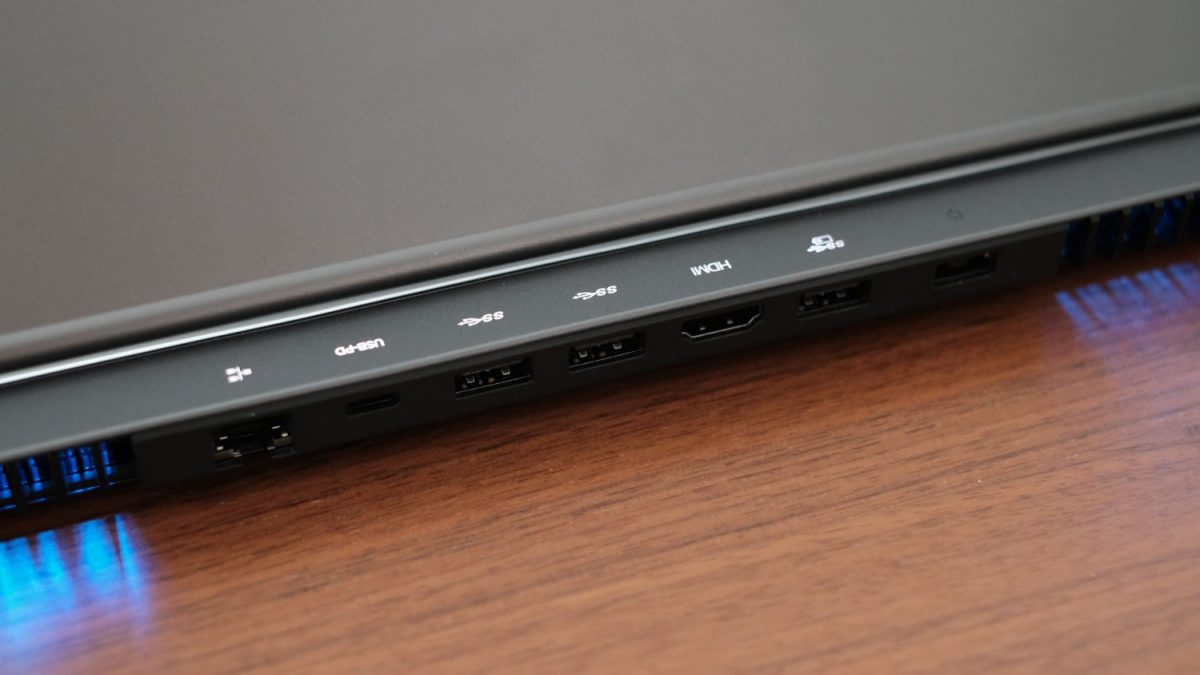 So while the internals of the Lenovo Legion 7 is undoubtedly solid, the additional frills does round up the laptop pretty nicely. Armed with a generous amount of ports, we have the MVP HDMI 2.1 port which is great for plugging into external monitors, a USB-C 3.2 Gen 2 port, 3 USB Type-A at the rear plus a LAN port. All these ports are handily lit up so you won't need to fumble to find their locations in the dark. On the left side, we have another USB-C 3.2 Gen 2 port, and a single headphone/mic port. Rounding things up is a USB 3.2 Gen 1 port and an E-shutter on the right side, which helps turn off the 720p HD webcam at the top of the display with a flick of a switch. It's a nice touch especially if you're looking to pack in play and work on the same device.
With so many ports, the only real drawback is not being able to distinguish between all the USB-C ports.
The Legion 7 packs in a 101 key keyboard with a numpad by the side. Due to the limits of physical dimensions, the keyboard has a  relatively cramped layout. The backspace button is an area of concern as its placement is too close to the numlock button, and does require a bit of muscle memory to get used to it eventually. It's great that Lenovo has opted for such a design but seeing as to how such numpad implementations have been a bit clunky on similar gaming laptops, we'd prefer if they were removed entirely.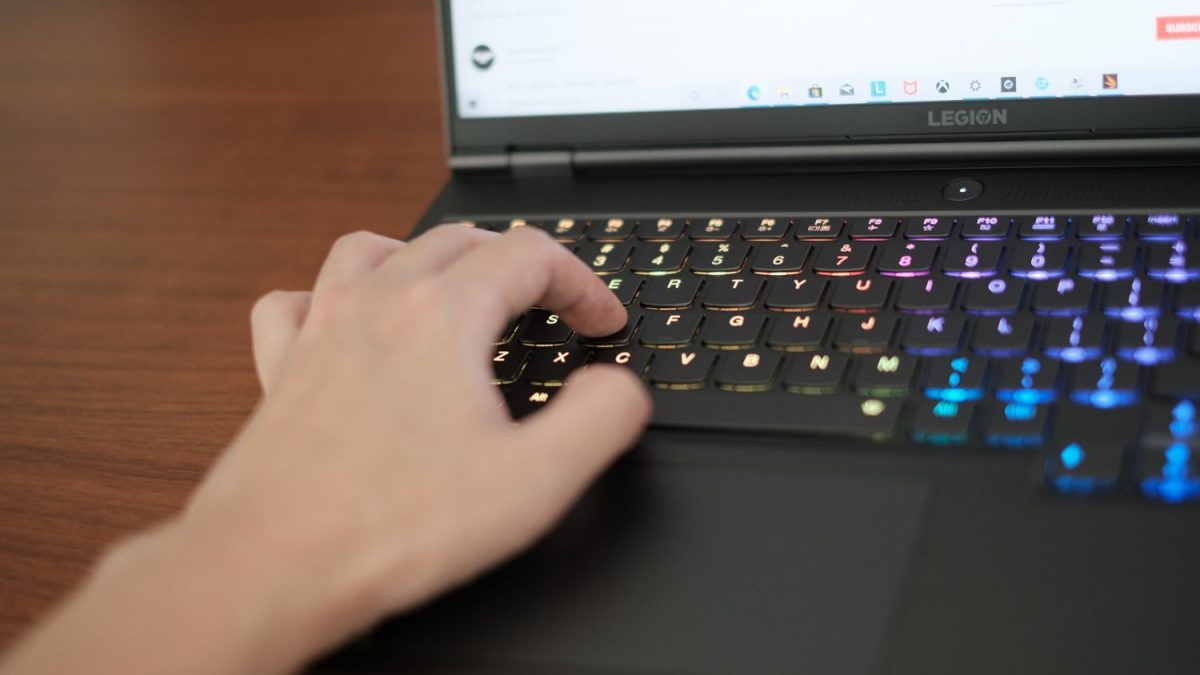 That being said, the Legion 7 has slightly better-designed keyboards of this nature; it's actually quite a low bar to clear. Folks who love their RGB bling will be pleased to note that all keys on this keyboard are controlled by Corsair's iCue software for Per-Key RGB. Do note the keys are not mechanical though the TrueStrike keyboards do try to replicate the same feeling, it's really not the same in travel and touch. There's a lack of tactical response when typing on this keyboard and it can come across as a tad spongy. However, in FPS gaming, the keyboard did well in picking up keystrokes during intense firefights. In addition to Per-Key RGB, there's plenty of LEDs around the entire laptop and it pretty much encircles the entire base of the Legion 7. If you're into this, the Lenovo Legion 7 helps you flex the gamer life.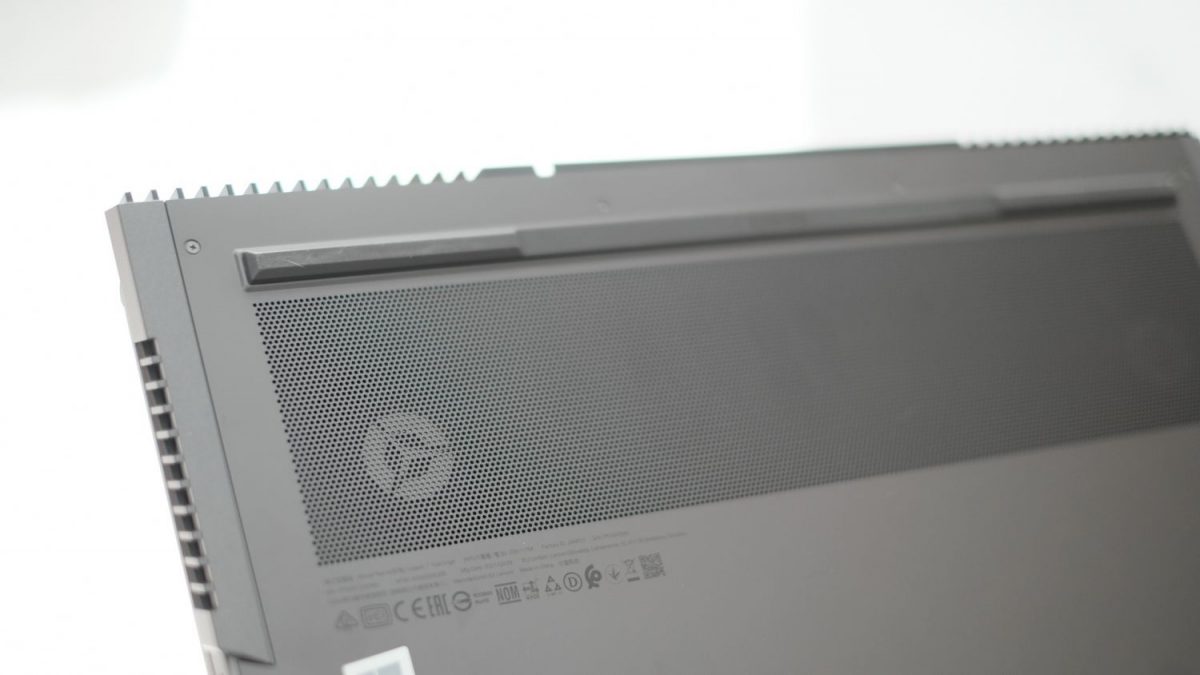 When gaming on particularly intensive titles, the fans of the Legion 7 do spring to life to dissipate heat at the base, rear, and side of the device. While most of the heat exits the sides via large vents, it's still not quite comfortable to use on naked skin. After long intense gaming sessions, the palm rest does feel noticeably warmer but it's still largely manageable.
If you're discerning enough you'd also notice that the touchpad of the Legion 7 is actually pretty closely aligned to the left. For gamers, this actually means when your wrist is resting on WASD, it comes into contact with the touchpad a fair bit, it's also something to be mindful of when you're typing in the day to day. However, this is where Lenovo's Vantage software does come into play. It does feel like this software does help patch up and improve the laptop overall but it comes as a bit of an afterthought. With the "Touchpad Lock" toggle, the touchpad becomes non-response when playing games. Sadly outside of that, the touchpad is prone to accidental adjustments.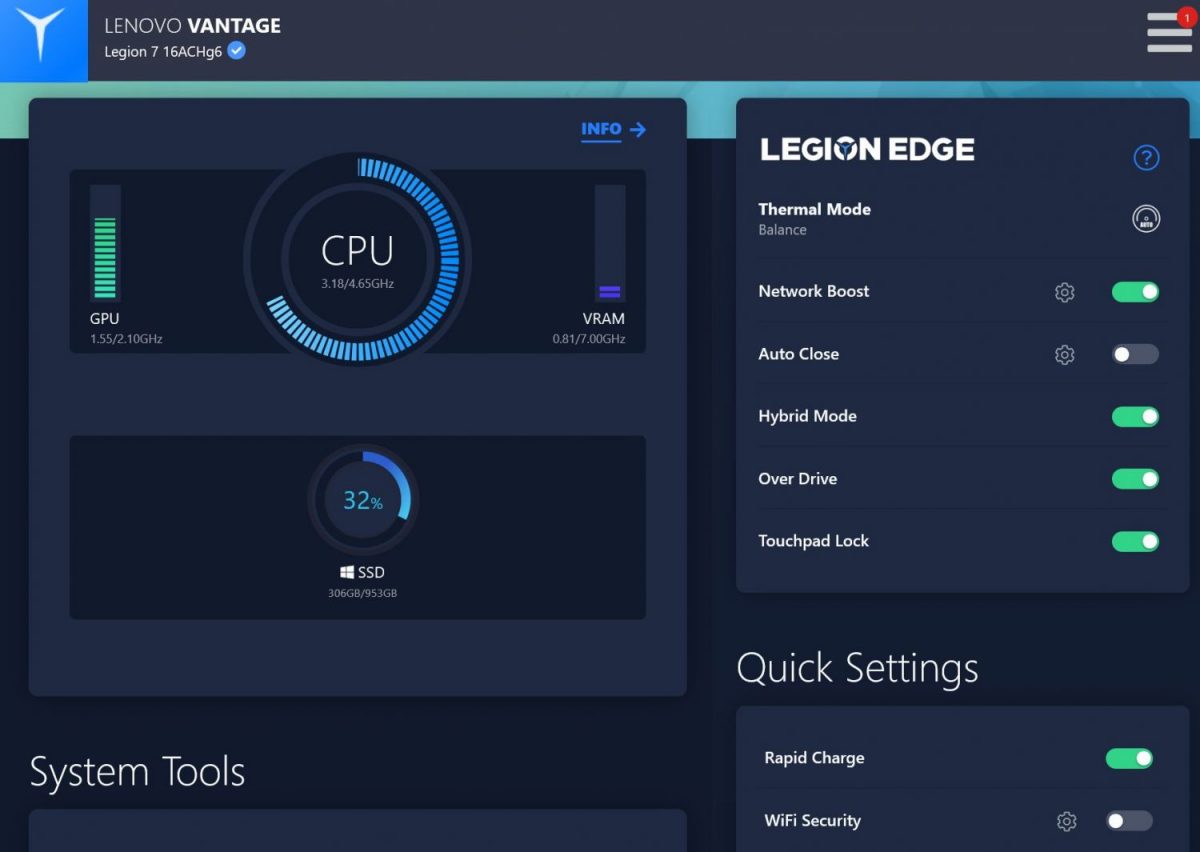 Otherwise, the Lenovo Vantage software does come with cool tweaks such as Hybrid mode that allows the laptop to switch between the integrated and main GPU dynamically. This comes in handy if you're looking to conserve power while on the go. The list of options is pretty exhaustive and the level of customization is pretty interesting as well. For all its impressive power, the Achilles heel of the Lenovo Legion 7 has to be its weight and power brick. If you're planning to have this laptop accompany you on adventures, you might want to think twice.
The base laptop weighs in at 2.5kg and if you're packing the power brick along (1.06kg) you're looking at a good amount of weight in your backpack. In all honesty, this is the tradeoff if you're looking for this kind of power. Ultimately, we'd imagine that the Lenovo Legion 7 will be a desktop replacement for anyone who's unable to get hold of an RTX3080.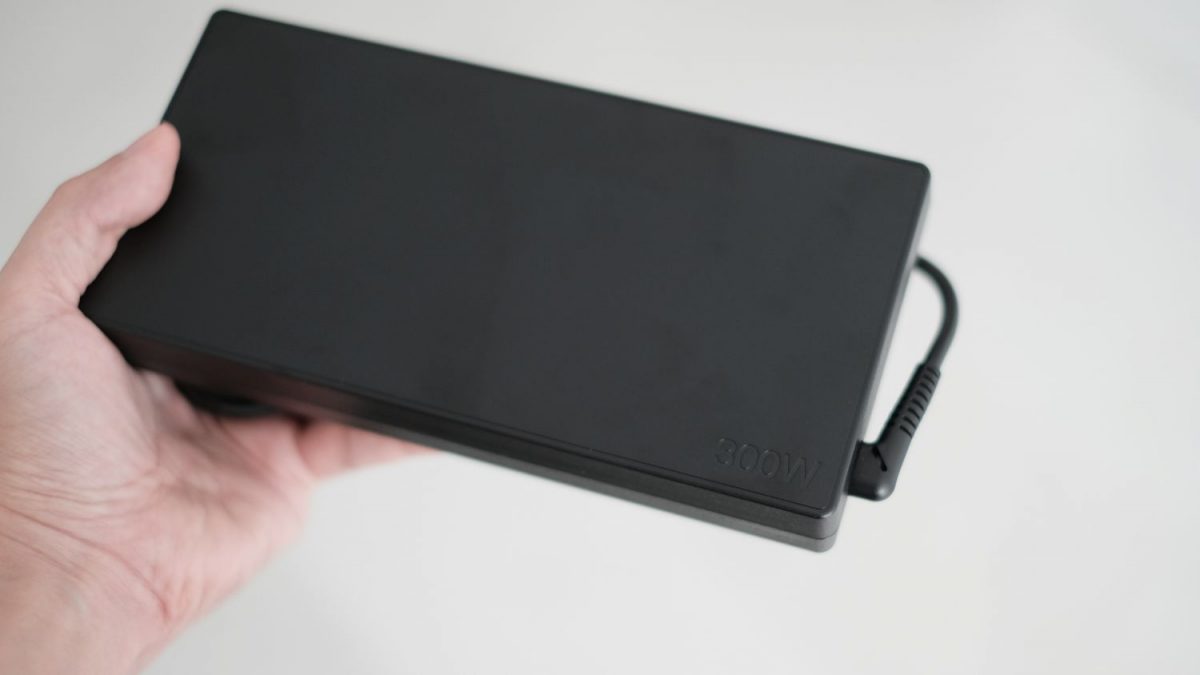 Its natural state would be plugged into a nice monitor paired with a wireless keyboard and mouse. Once that is done, most of the issues highlighted above might become moot. In our tests, users can expect to eke out about 2.5 hours of battery life if they have the full RGB lights on while regular web browsing which means you'd definitely need to lug that adapter along. To top it all off, in order to unlock maximum frames on the device, users will need to keep the power brick plugged in, else gaming will be locked to 30 frames per second. This seals the Lenovo Legion 7 as a desktop replacement device as opposed to a device you could bring about to squeeze in some gaming.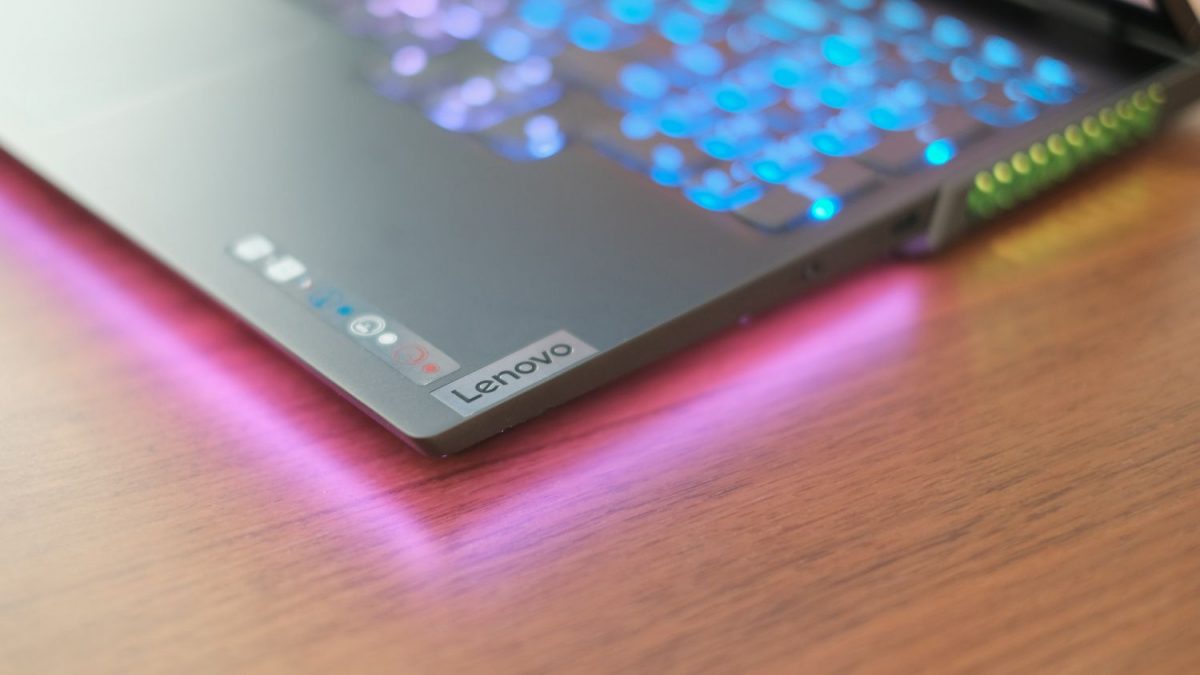 With its starting price of S$2659, the Lenovo Legion 7 is a solid buy at current circumstances. For the model that we reviewed with top-of-the-line specs including an AMD Ryzen 9 5900HX and NVIDIA RTX3080 Laptop GPU, the price goes up to S$4200 last we checked. When getting an RTX3080 range from S$2100 to S$2400 retail plus a Ryzen 5900 at S$900 is nigh impossible, the Legion 7 is veering extremely close to desktop builds at the final price. Upside? You're more likely to get it off the shelves.
Ultimately, the Lenovo Legion 7 does perform amazingly well but the tradeoffs largely weigh on one's lifestyle (and wallet). For a laptop of this stature and power needs, we might need physics to make some form of breakthrough in order to reduce the power adapter to a reasonable size and make it portable to realize its potential as a portable laptop.
GEEK REVIEW SCORE
Summary
As with all 2021 devices, the Lenovo Legion 7 does live up well in getting the most out of its RTX 3080. However, in order to do so makes this device more of a desktop replacement as compared to a laptop with its tethered power brick.
Aesthetics -

8.5/10

Build Quality -

9/10

Performance -

8.5/10

Value -

7.8/10

Geek Satisfaction -

8/10
Gerald currently straddles between his love of video games and board gaming. There's nothing that interests him more than trying out the newest and fanciest gadget in town as well. He dreams of publishing a board game sometime in the future!