Wireless sound tech is no longer hiding in the shadow of its wired counterparts, having grown out of often mentioned concerns of high audio latency, slow Bluetooth feedback, and connectivity loss. With improvements and refinements in technology and software, the headphones and earbuds market has spawned a handful of standouts, but not many brands can boast that they have a strong foothold in both categories.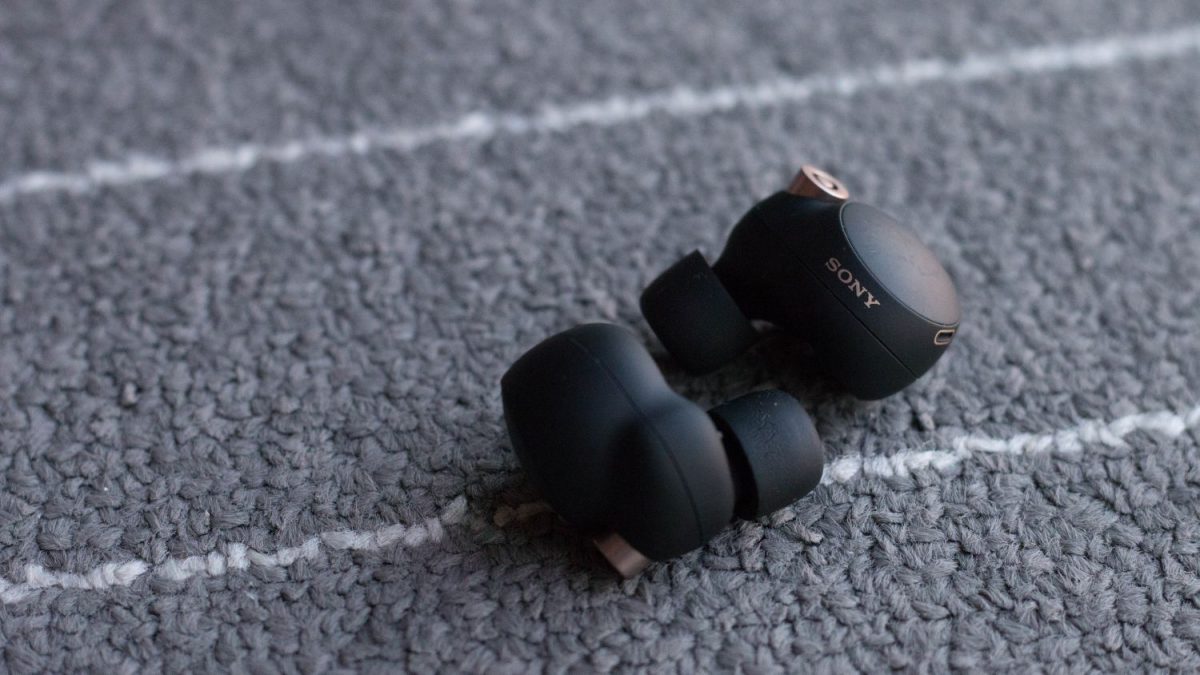 Sony is an exception to the rule. Venturing into the earbud territory following rousing success with its WH-1000XM-series of headphones, the industry giant returns with another premium offering in tow that very nearly beats out all comers in the field.
The WF-1000XM4 Wireless Earbuds, successor to the highly-lauded WF-1000XM3, is the latest standard to strive for, featuring a well-rounded mix of features that pushes an already pleasant experience a step closer to complete nirvana. Part of this magic lies in Sony's willingness to address the caveats of its predecessor, starting from its all-around bulkiness to the lack of water resistance. 
Cutting an elegant, black-toned silhouette, the S$379 earbuds fit the same copper accents into a smaller form factor that has been trimmed down from 8.2 grams to 7.4 grams. The elongated, pill-like design of its past is revamped to reflect the traditional curvature, with the controls packed into a touch-responsive, round surface. A full set of media controls has been programmed into each surface panel, but users are free to assign them to either side or other commands, including single, double, and triple taps, as well as a long hold.
In the ear, the device no longer juts out as much as before, which makes for a more discreet, comfortable listening affair. As with most high-performance buds, however, the XM4 still has a little heft to it. The earbuds are bulkier than average and don't quite flush to the ear, resulting in the slight protrusion as mentioned earlier. This extra weight also means that users are often reminded of its presence, especially when they are on the move, or bobbing their heads to the music.
It certainly goes without saying, then, that the earbuds case has been downsized as well. Where the XM4 is 10 percent smaller than before, the size of the charging case itself is reduced by a whole 40 percent, making it a more comfortable, lightweight fit for the pocket. Located at the middle and rear side of the case are a battery indicator and USB-C port respectively, while the in-ear buds are tucked snuggly within. Because they are held in place by strong magnetism, users won't have to worry about them tumbling out of the case, unless the whole thing accidentally slips out of their grip.
Taking the XM4 out for a spin yielded excellent results. As expected from the brand that upended active noise cancelling (ANC) technology, audio delivery continues to be crisp and clear, with a dynamic, well-balanced profile that shines in every format, from music to sound effects in movies.
A longstanding concern of Sony audio products is their overly-rich bass, but the XM4 has been fine-tuned to boast calmer lows that weave in seamlessly with the blend of highs and mids. The result is an immersive soundscape, where drum beats are now easier on the ears without the hard-hitting thumps, and vocals come through perfectly with great clarity and dynamism. More impressively, the earbuds are able to pick up whispered lyrics and soft rasps effortlessly – an achievable feat even at the default EQ level.
That doesn't mean that those who prefer a little more excitement in their music are being left in the dust. To cater to different audio preferences, the app for the earbuds has several built-in presets that users can play around with, running the gamut from Bass Boost, Bright, Excited and Mellow to Relaxed, Treble Boost, Speech and Vocal.
A 3D effect has also been added to supported audio this time round, though more work is needed on that front. The 360 Reality Audio feature is Sony's response to Apple's groundbreaking spatial audio capabilities, bringing a more layered, immersive musical experience to compatible streaming services like Tidal and Deezer, but not without drawbacks.
For one, the set-up process can be a little cumbersome, with users having to take a photo of each ear in the app for sound optimisation purposes, much like what Creative does with its Super X-Fi devices. The 3D soundstage, meanwhile, only applies to music and not for movies and TV shows, which puts the earbuds a step behind Apple's integrated ecosystem that introduces spatial audio into every piece of content it offers. It's a small detail that shouldn't turn away most users, but audiophiles and sound enthusiasts might want to take note.
On its own, the XM4's audio quality is already a force to be reckoned with. Where it shines best, however, is in situations where quietude reigns, in true fashion to the saying 'silence is golden'. Sony's new chip, the V1, is a huge contributing factor here, offering increased noise reduction at every frequency range for a satisfactory noise-cancelling experience.
Chatter in the office, for instance, was easily drowned out by the pulsating rhythm of Spotify tunes, as was also the case with the aggressive barking of a neighbour's dog. Construction sounds, such as drilling and rumblings, were no longer a distraction, with train announcements becoming hardly noticeable during commuting sessions – in fact, the near-miss of alighting at the designated station has happened a couple of times.
The ANC (Active Noise Cancellation) capabilities extend to the natural environment, too. An Automatic Wind Noise Reduction setting brings wind presence and interference to a minimum, but in case you want to keep track of the conversations around you, Ambient Noise Control offers 20 adjustable levels for effective communication.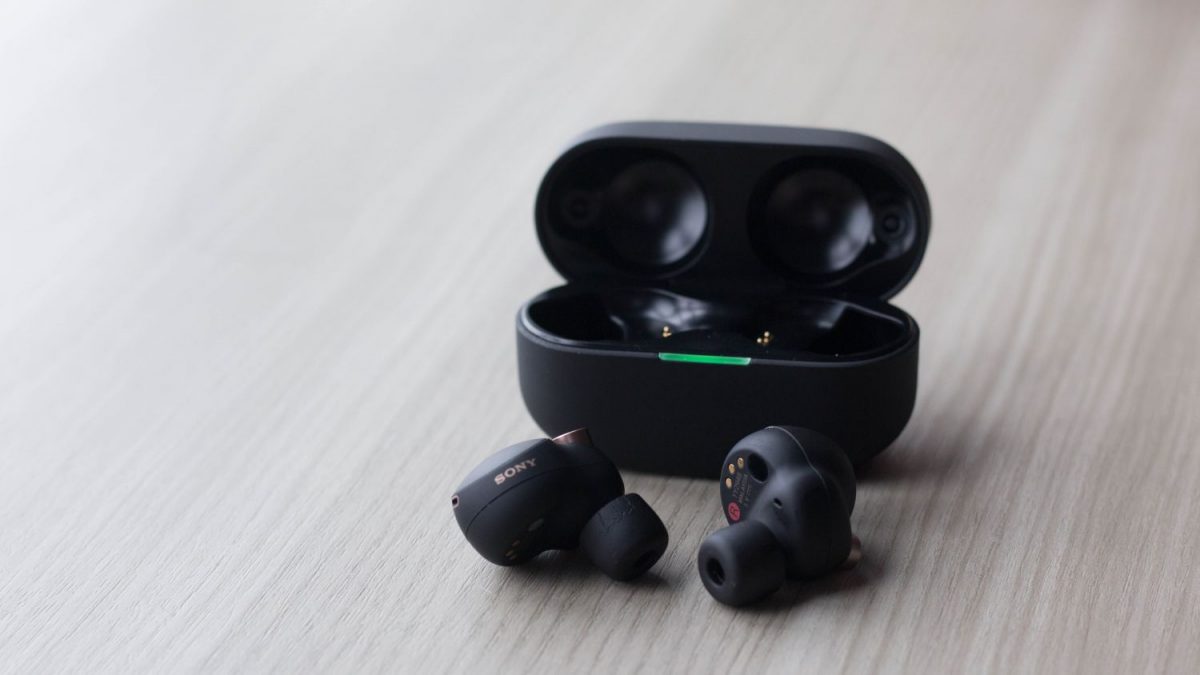 One handy feature of the XM4 is automatic switching, which proves especially convenient in situations where users have to alternate between ANC and ambient mode, such as switching between different modes of transport, or during moments of interaction when ordering food, drinks, and the like. It works by adjusting ANC levels according to one's actions and surroundings, so you won't have to manually swap to ambient mode when crossing the road – the earbuds will get the job done automatically.
The feature can be a double-edged sword, however. As mode-switching is always followed by a ping, the music immersion ends up being interrupted, which may be a slight source of irritation for some, especially if the in-between moments comprise short bursts of inaction (e.g. taking the escalator, pausing to tie shoelaces).
There's the option to deactivate the notification sound, but that'd only make the whole experience even more jarring, with rich, tight tunes transitioning to a hollower soundscape without prior warning. If automatic switching isn't quite your jam, the best course of action would be to deactivate it wholesale via the app.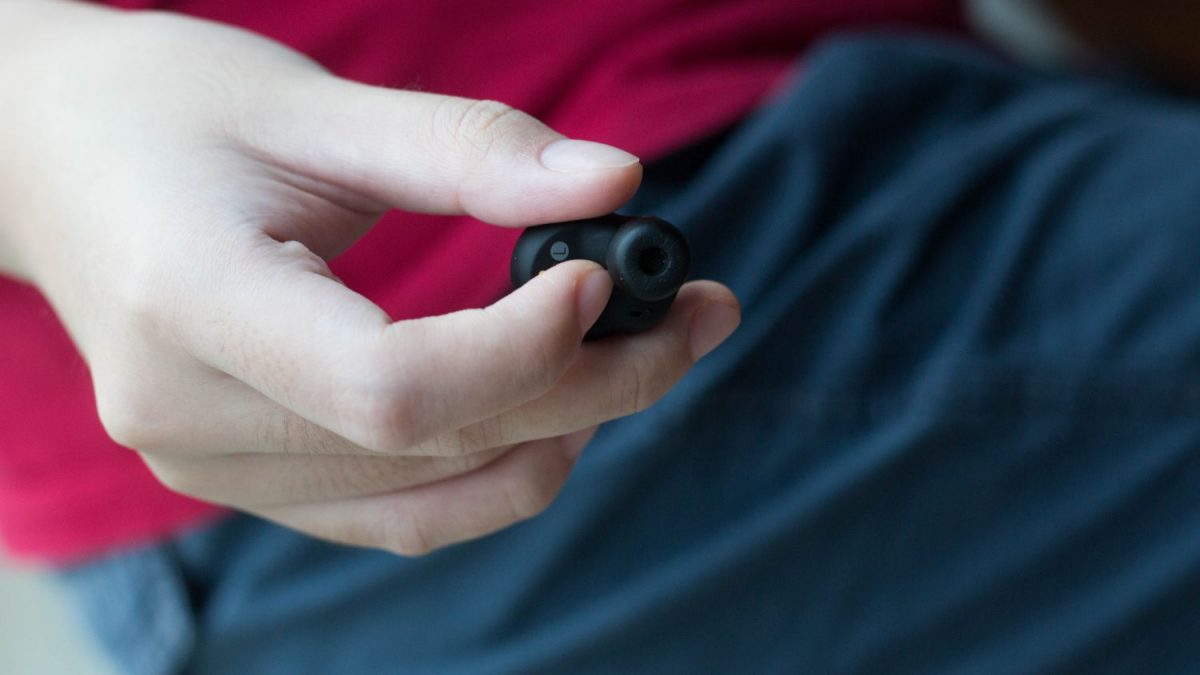 The other half of this ANC magic comes from an unexpected source termed "noise isolation ear tips". Sporting a hybrid between silicon and memory foam, the redesigned buds are noticeably less rounded and thicker than the XM3, with a firmer hold to boot. They come with three default sizes – small, medium, and large – that should fit most folks, though those with smaller ears will find it difficult to slot them in comfortably.
Unlike its predecessor, the XM4 now boasts proper IPX4 water and sweat resistance, so workouts and rain will no longer pose a problem to the matte-laced surface. It's unfortunate, then, that it doesn't quite translate to theoretical sporting performance, as the earbuds often felt like they were going to slip off (even if they are still very much secured) during jogging, skipping, and HIIT sessions. The above-average heft doesn't help its case, either.
In light of these observations, the XM4 comes recommended as a trusty partner for light or static workouts, but falls below expectations where more intense sporting activities are concerned, making it a less flexible pick than other models on the market.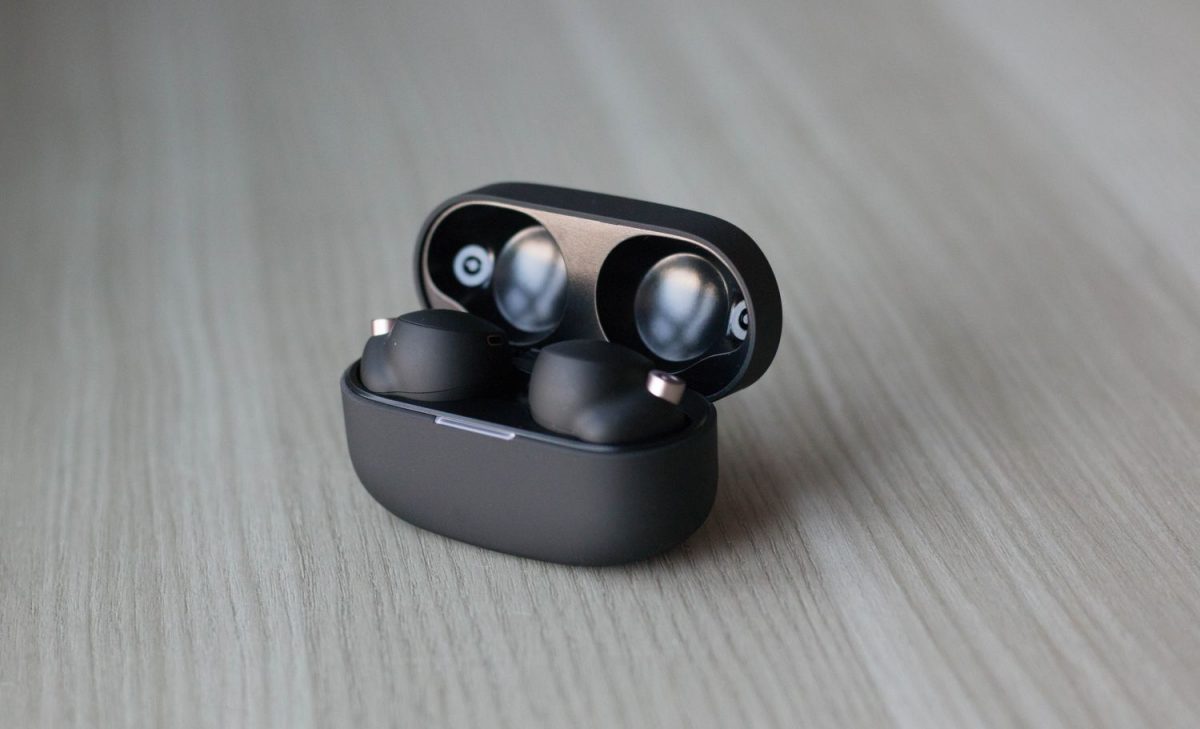 The lack of Bluetooth multipoint – the ability to support two or more simultaneous Bluetooth connections across devices – also plays into its state of weakened versatility. While Sony has always favoured the seamless switch between phone and computer, it's bizarre how the company continues to neglect the convenience of multipoint technology, which should be a given considering its premium price bracket. Besides, the feature is present in the WH-1000XM4 headphones, so it's not that the company doesn't have the technology; perhaps it should take a leaf out of Jabra's page and adopt multipoint technology across selected devices.
On the note of connectivity, the XM4 delivers seamless device pairing and a reliable, steady Bluetooth connection. User experience, for the most part, remains smooth when commuting from one place to another, and incidents of choppy, interrupted audio are rare – until you head into an underground tunnel, that is. Over the course of the review period, underground transportation often yielded intermittent connection, though the earbuds were able to get things back on track by reconnecting quickly.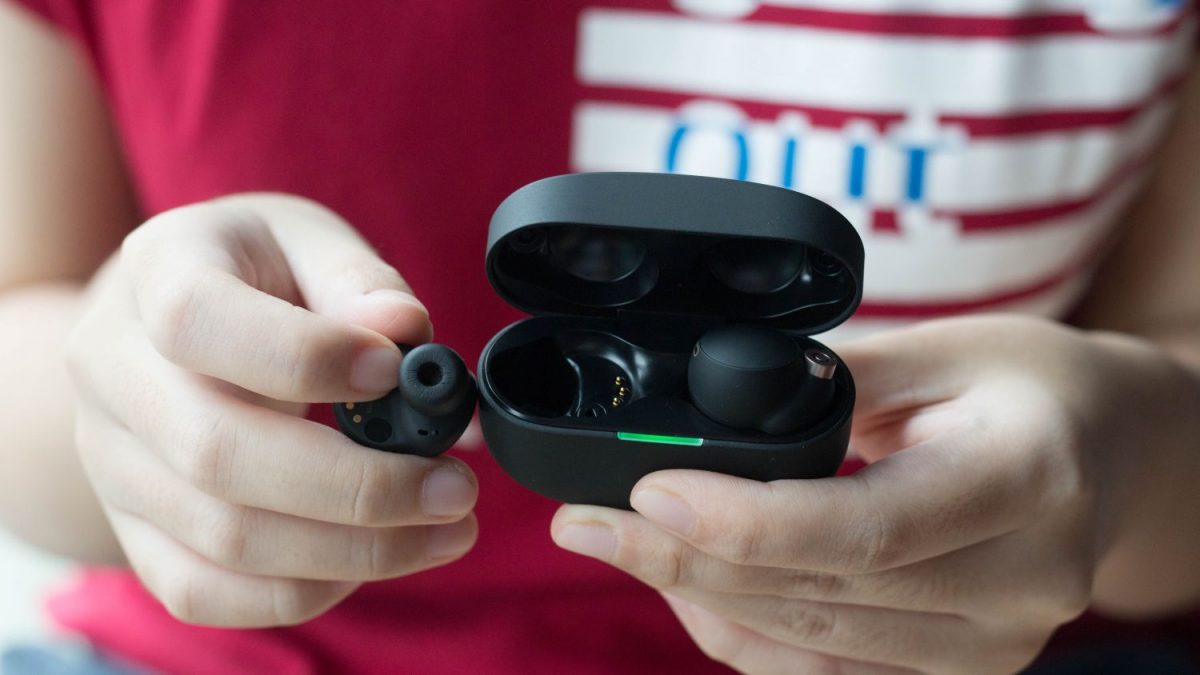 Microphone performance, meanwhile, is still lacking in prowess, but has been upgraded from the XM3. Courtesy of beamforming mics and bone conduction sensors, the new earbuds are able to detect the speaker's voice and cut out background noise, allowing for clearer audio on the other end. The XM4 does a competent job at keeping up conversations indoors, and falters a little in outdoor settings or loud environments, with the speaker sounding muffled and clipped at times.
The XM4, fortunately, has more strengths going for it. Following in its predecessor's footsteps, the earbuds continue to set a new standard for battery longevity, clocking an impressive eight to nine hours on one charge with ANC on, and 12 hours off. Their battery optimisation is no slouch, either, capable of eeking every bit of juice before going completely flat. And should that happen in the midst of a highly-enjoyable entertainment session? A quick five-minute charge is sufficient to generate one hour of use.
The charging case, likewise, sees a playtime boost as well. Hovering anywhere between 25 to 30-something hours, it's able to get the earbuds going for a few days before having to be recharged, which is extremely handy when you're frequently on the move.
Audio customisation has always been a thing with Sony's audio products, and the XM4 is no exception. With the sound app, users are given the freedom to go deep on creating custom sound profiles, select how much noise to block out or let through, or choose from a wide range of presets that's enough to get the job done for the everyday listener. A tour de force for general functionality, it can be depended on to show useful details, such as battery level indicators for the earbuds and charging case.
The Sony WF-1000XM4 Wireless Earbuds celebrate the sacred value of silence, packing in a highly-competent concoction of exceptional audio prowess, noise cancellation, and industry-forward battery life that puts them almost on par with the WH-1000XM4. There are some compromises to consider, such as mediocre microphone capabilities and the lack of multipoint technology, but all of that isn't enough to stop their rise as a prime alternative to the big players on the market.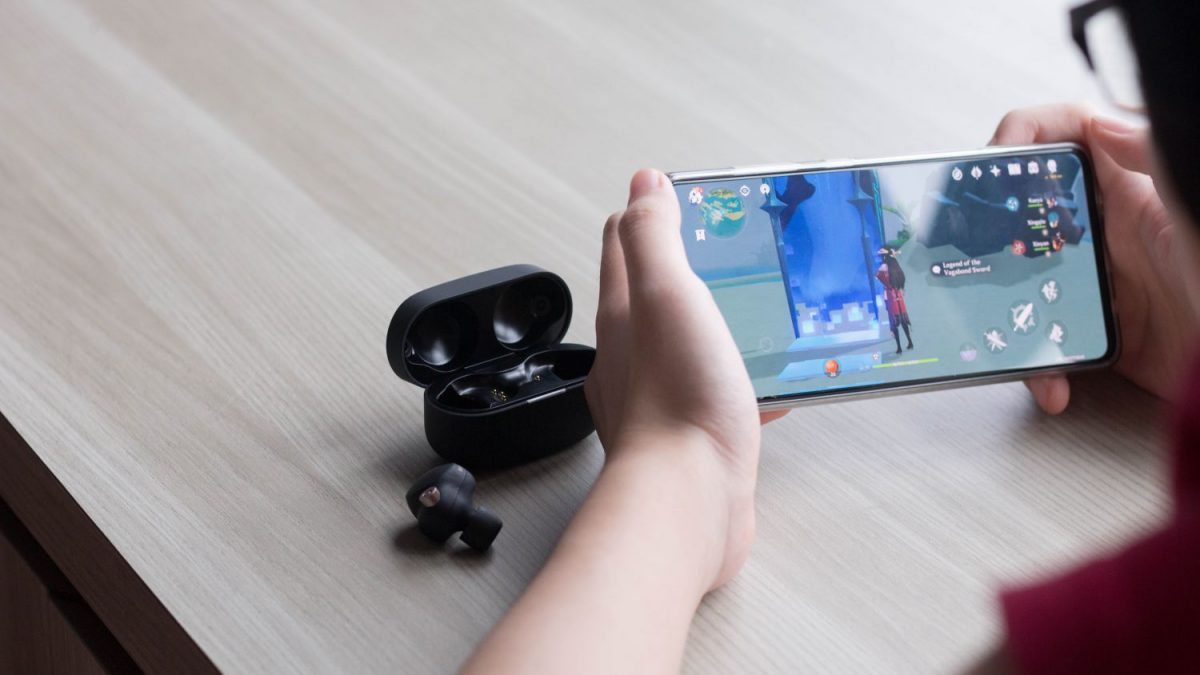 GEEK REVIEW SCORE
Summary
Beautiful music, blissful silence, and lasting functionality – the Sony WF-1000XM4 Wireless Earbuds offers all of these qualities, and then some.
Aesthetics -

9/10

Build Quality -

9/10

Performance -

8.5/10

Value -

8.5/10

Geek Satisfaction -

9/10
---

Drop a Facebook comment below!