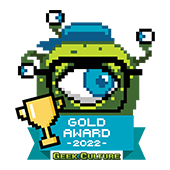 Gaming laptops have certainly come a long way. Where they were once lacking the horsepower and efficiency of desktop setups, they have since caught up and the smaller form factor can now pack a punch, with their portable nature bringing added appeal to gamers. The Aftershock Apex 15X has embraced and improved upon the mix of performance and mobility, sporting an upgrade to the RTX 30- series from its RTX 20- series predecessor.
Initially announced for the first time in 2020, the flagship model returns with the RTX 3070 GPU, carrying a handful of pleasant and welcome features without any major changes to the core DNA. For starters, its overall look bears evident traces of elements present in its previous build, ranging from the aluminium alloy chassis and diverse port selection to the per-key RGB mechanical keyboard.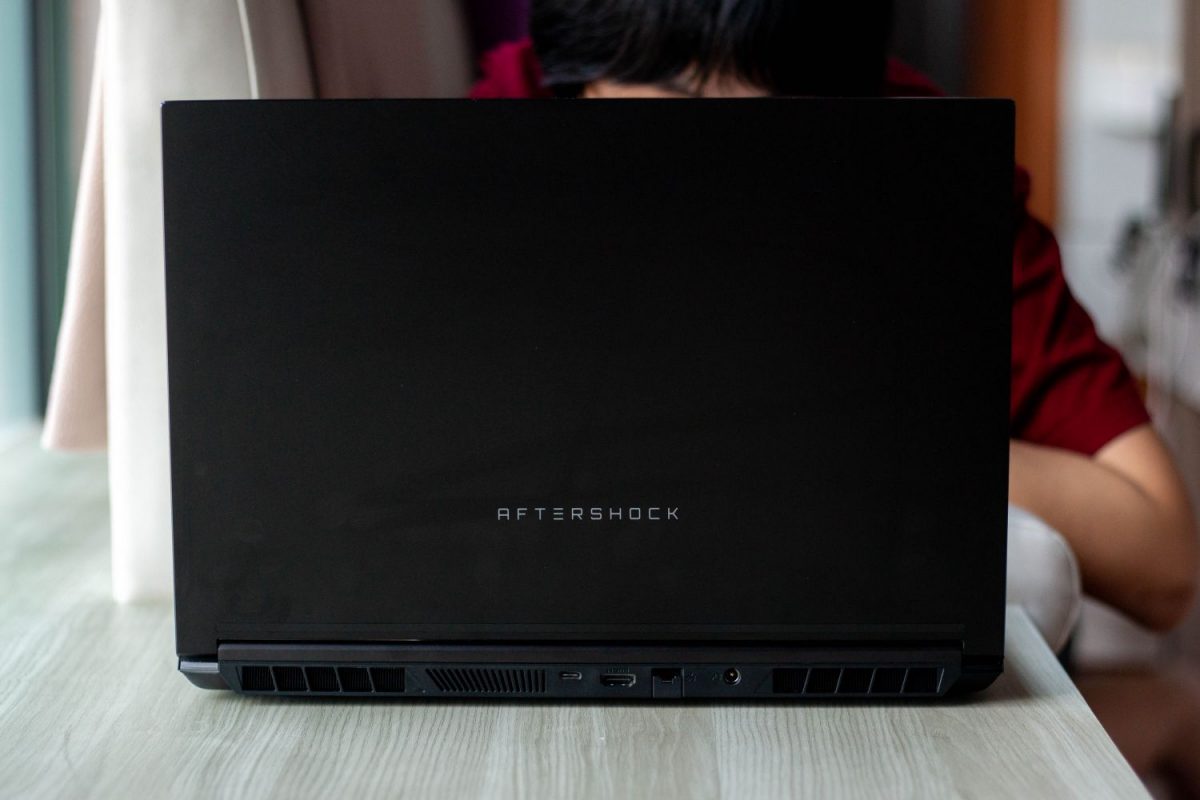 Running on QHD resolution (2560 x 1440px), the laptop's 15.6-inch display supports wide colour display, and does a good job at delivering contrast and vibrant tones. When put to the test, it performed best with shows and video games that utilise striking colours and settings, as seen in Spider-Man: Into the Spider-verse, Supergiant Games' Hades, and Horizon Zero Dawn Complete Edition. Environmental textures were laid out in crisp detail as well, with elements like shadows, surface reflections, and light refractions taking on a polished, near-realistic look.
The viewing and gameplay experience is further enhanced with a powerful hardware configuration. Outfitted with an RTX 3070 GPU and octa-core Intel i7 10870H processor, the Apex 15X is designed to be beefy in every sense of the word, with a 165Hz refresh rate allowing for greater fluidity. These numbers aren't just for show, either, translating well into actual performance across various titles when plugged into a power source.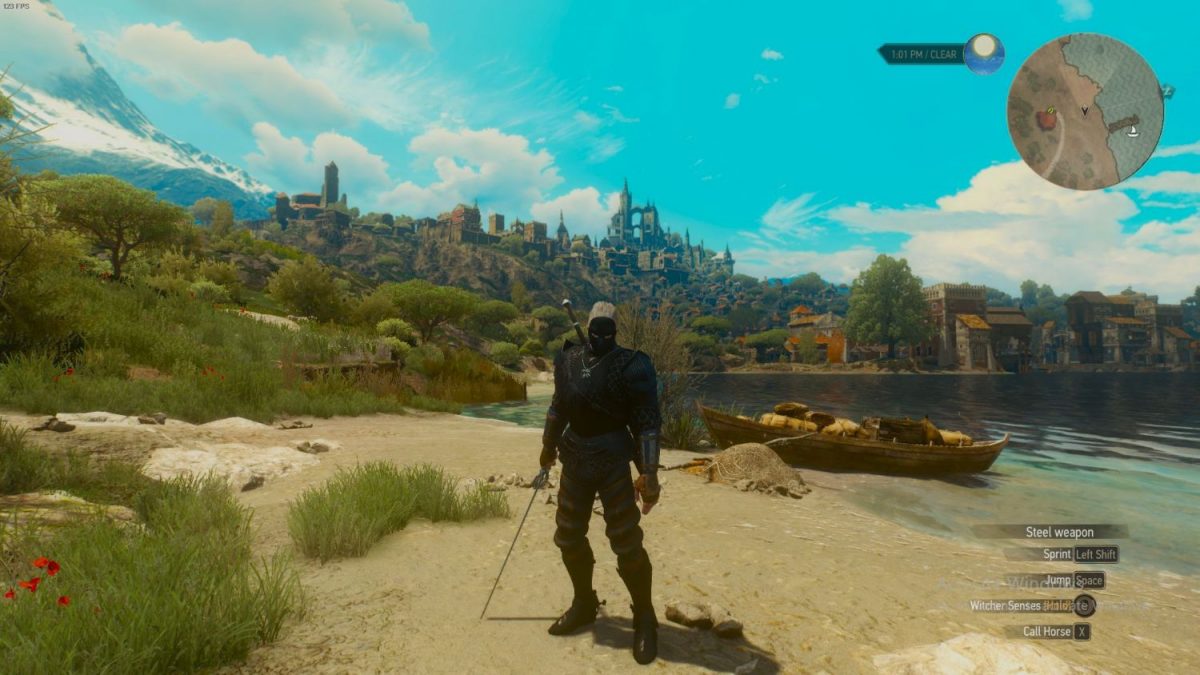 Booting up Monster Hunter: World at the Highest setting yielded an average of 80 to 85 frames per second (FPS), while Horizon Zero Dawn clocked an impressive count that hovered around 90 FPS on Ultra settings. The Witcher 3, meanwhile, saw figures going beyond 100 FPS and staying within the 120 to 130 FPS range on maximum settings. In shooter titles like Overwatch, Apex Legends, and Valorant, the average reading also easily rocketed past the 100 FPS mark.
Gameplay proved to be seamless and free of stutter throughout the review period. Be it sliding into the bushes in preparation of a stealth kill to dishing out headshots, the frame rate never once dipped to unplayable, sluggish levels. For other heavy-duty tasks like video editing, the extra kick made the editing and rendering process a lot quicker, too.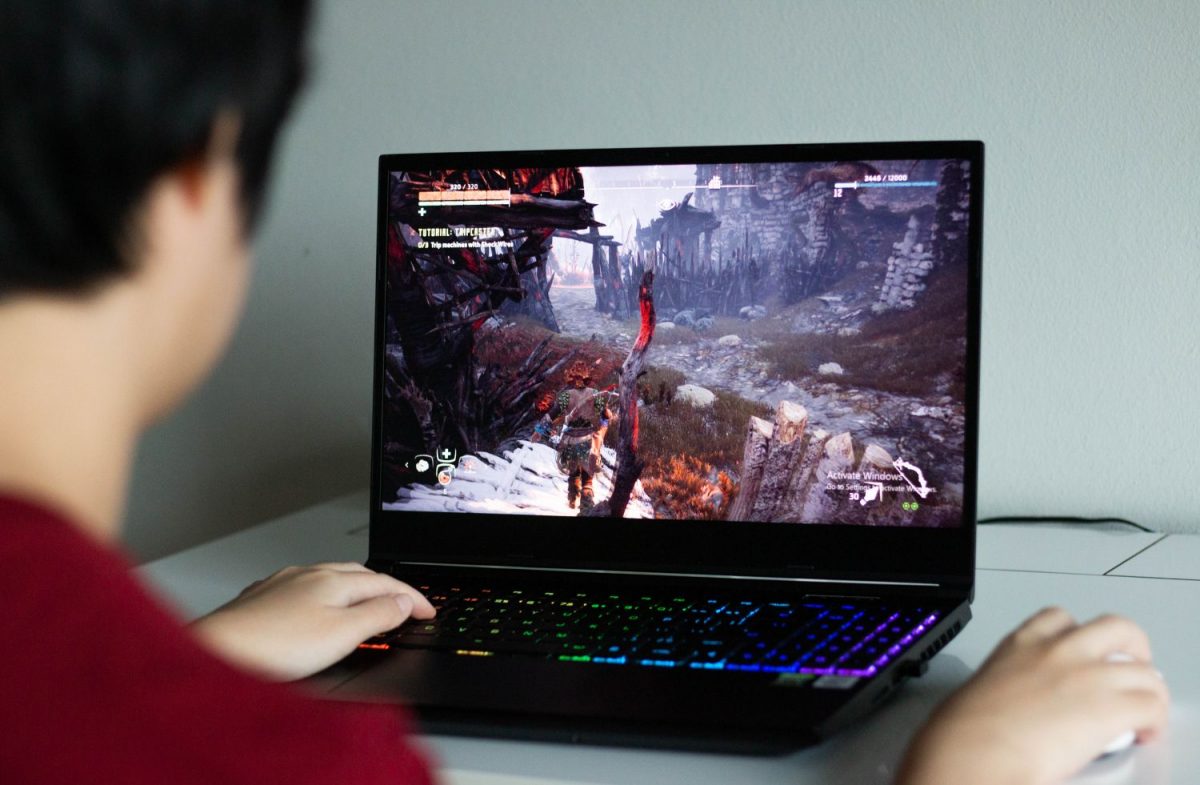 It should be noted, however, that this iteration sports a lower refresh rate count than the previous model, but only by sheer mathematical comparison. Where the latter features FHD resolution (1920 x 1080 px) and a refresh speed of 265Hz, the upgraded Apex 15X offers better display in the form of QHD with a slightly-compromised 165Hz refresh rate. Throw into the mix an RTX 30- series GPU, and a little drop in figures is only to be expected.
Here's how the Apex 15X performs with the various benchmarks we tried.
3DMark
Timespy: 8834
Port Royal: 5803
PCMark 10
7109
Cinebench
Multi: 8616
SIngle: 1130
Unigine Superposition
6311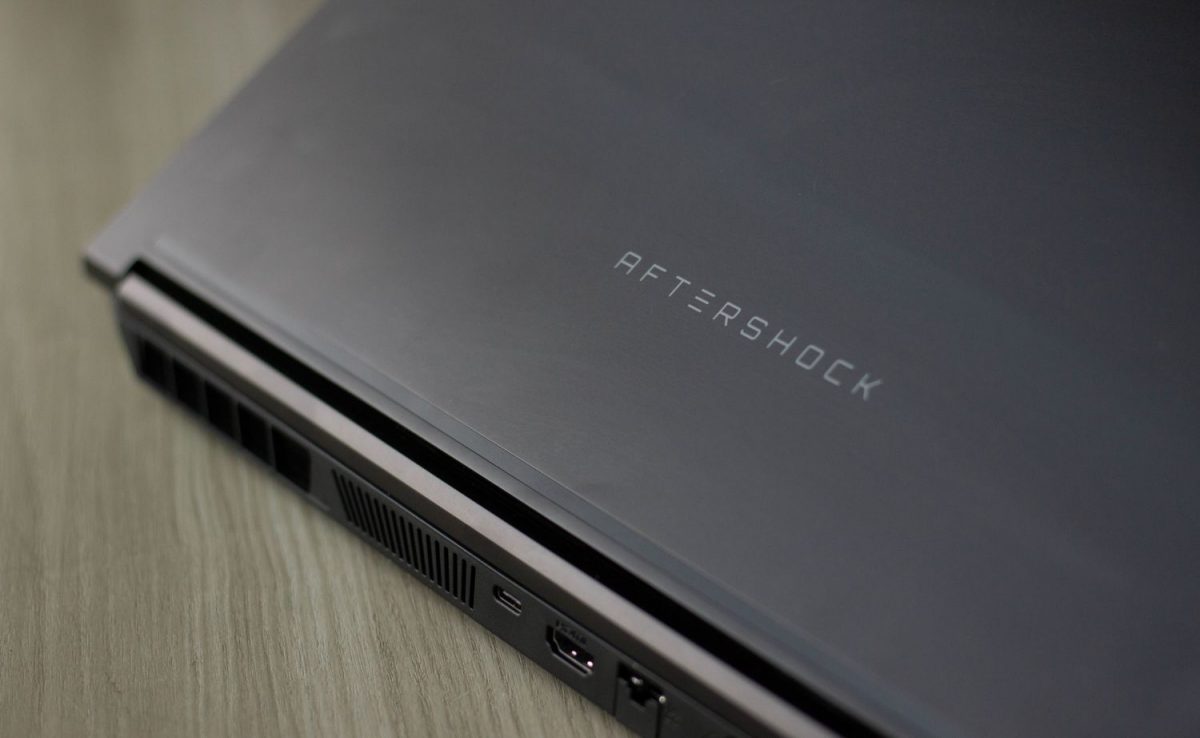 Handling the Apex 15X right out of the box yields a solid, flex-free shell that holds up well when direct force is applied. Doing away with the bells and whistles of aesthetic design, it cuts a modest, sturdy silhouette, displaying only the company logo against a single-toned gray backdrop. There's just one drawback to its material, however, and it's a gripe that many laptop users will be familiar with: fingerprints.
As it stands, the 2.2-kilogram powerhouse is very susceptible to smears. The lid is very much a fingerprint magnet that not only easily captures smudges and oil residue, but also stubbornly retains them – to the point where multiple rounds are needed for the wipe-down process. Even then, their traces can still be seen faintly, so (very) regular maintenance and cleaning are most definitely a must.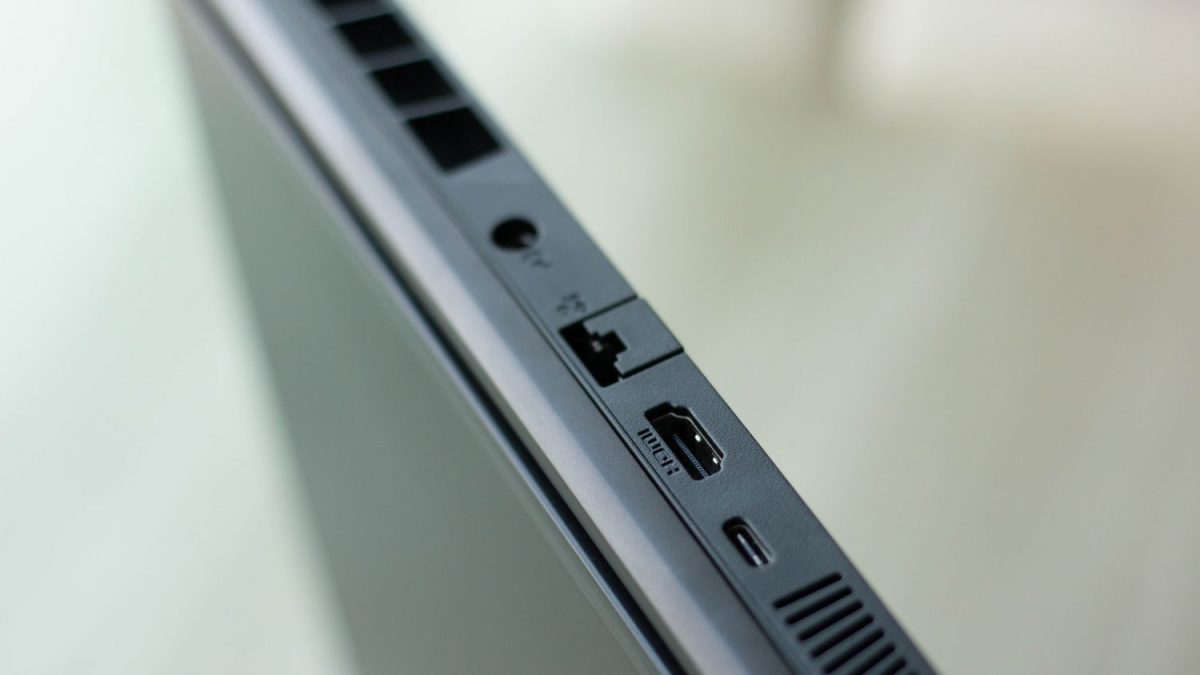 While the laptop's attraction to fingerprints leaves much to be desired, its port selection is a delightful addition. The left side is reserved for the USB-A, and 3.5 mm audio jack and mic ports, with two additional USB-A ports and a SD card reader sitting on the right.
Flip to the rear, and you'll find four more connectivity options: USB-C, HDMI, LAN (Local Area Network), and a charging port. The inclusion of the SD card reader and a LAN input, in particular, is appreciated, especially since they are no longer as commonly found in current-day laptops. Where the former proves handy for media professionals like photographers, the latter is useful for gaming sessions where network latency and server ping are everything.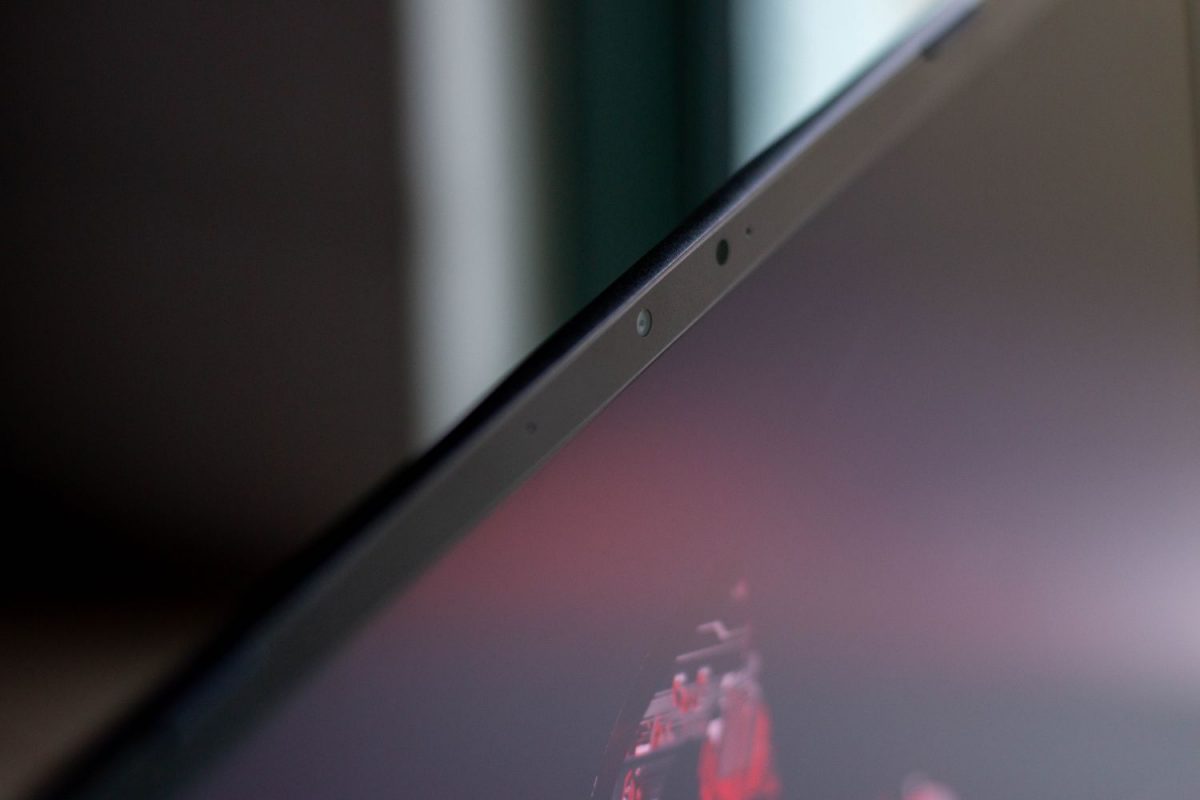 A notable change in the Apex 15X is the position of its webcam. Following user feedback from its predecessor, Aftershock has moved it from the bottom of the screen to the top, so that users are now facing the camera instead of tilting their head downwards during the facial recognition process or video call sessions. That also means that the upper frame is padded with extra bezels, but it's a minor issue easily resolved with sharp and smooth visuals.
A major concern that follows gaming laptops is cooling capabilities, and that's fortunately less of an issue here. While the Apex 15X still runs hot in the middle of the gaming sessions and GPU-intensive tasks – separately, not simultaneously – the heat is more tolerable than other models on the market, and does appear to be dissipated fairly evenly across the chassis. Fan noise, meanwhile, falls within an acceptable level as well, giving off a steady, droning hum in place of loud, aggressive whirling.
The common solution to getting optimal cooling here is to plug in a laptop fan, especially when a lot of heavy lifting is required. Gaming, in particular, would benefit from that added boost, as users may experience frame drops when the laptop starts to heat up more than usual.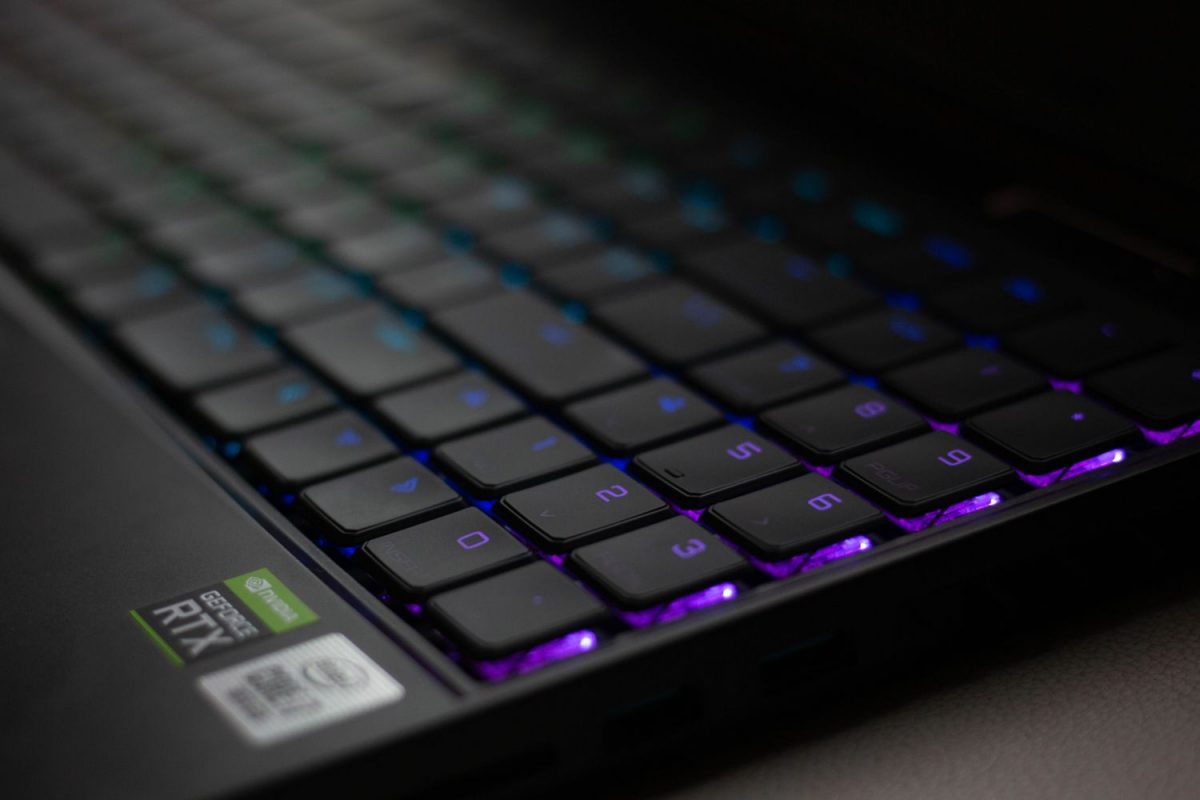 A feature that has been carried over from the RTX 20- series model is the per-key RGB mechanical keyboard, which is a hit-or-miss due to personal preference. As someone who prefers and swears by tenkeyless (TKL) keyboards, the full-sized layout took a little getting used to, with both the keys and spacebar being pushed to the left side, such that the latter is now off-centre. There's also little breathing space between each key, so typing blunders occurred way more frequently than usual.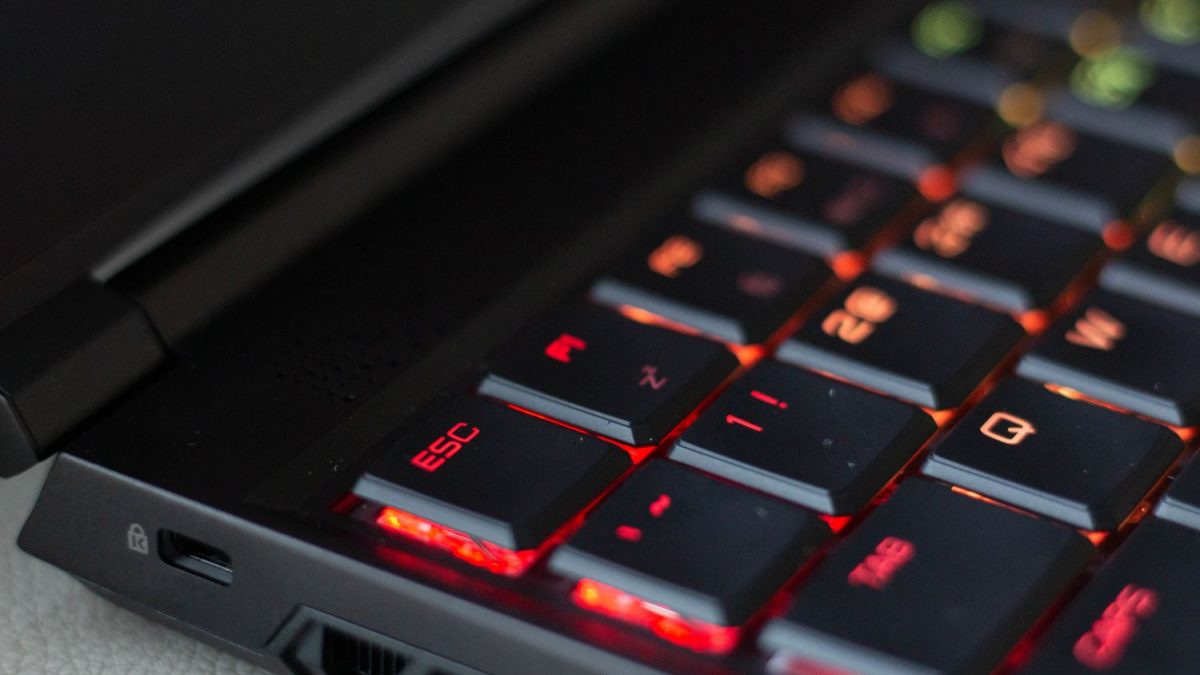 As a matter of fact, the top row of the keyboard – where the Escape and Function keys are – appeared to be particularly vulnerable to misclicks. Because of the cramped layout, it's easy to accidentally press the key adjacent to the intended one, resulting in some unwanted effects. Take, for instance, the Escape key, which is commonly used as an exit function in full-screen mode, from game titles to videos on Netflix and YouTube. Beside it lies the F1 key, set aside as a shortcut for sleep mode; an accidental brush against it would pull up a black screen instead of exiting menus or full screen, thus interrupting gameplay or viewing.
It gets a little more frustrating with the activation of more major functions. Taking the example of the F4 key, pressing down on it will activate the shortcut for airplane mode, which cuts off online connectivity and Internet services. Incidents as such do happen less regularly once users become more accustomed to the keyboard, however, and are likely to take place in the early stages of using the laptop.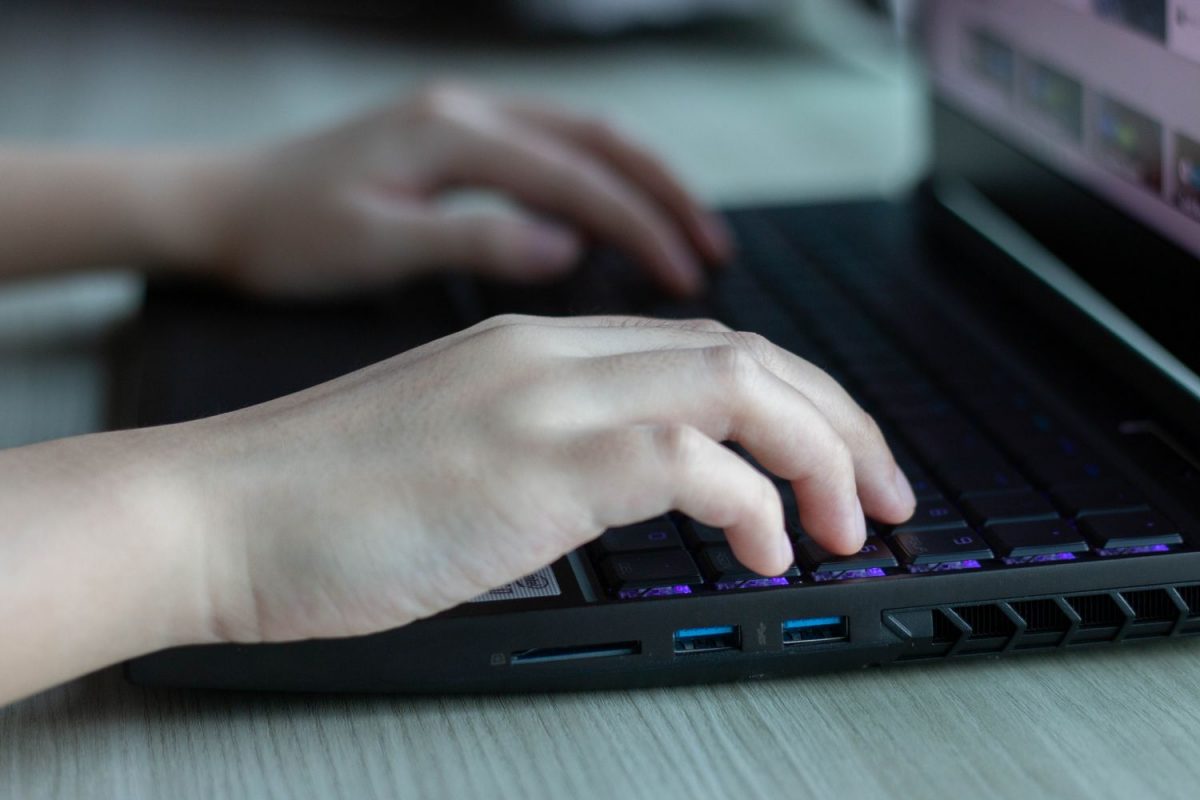 What's appreciated is the tactile feel of the keys. The Cherry MX Brown switches on the Apex 15X review unit felt great, with the crisp click-clack sounds fading easily into the background as white noise rather than a distraction. The keys also responded well to feedback, and could register taps with little to no delay.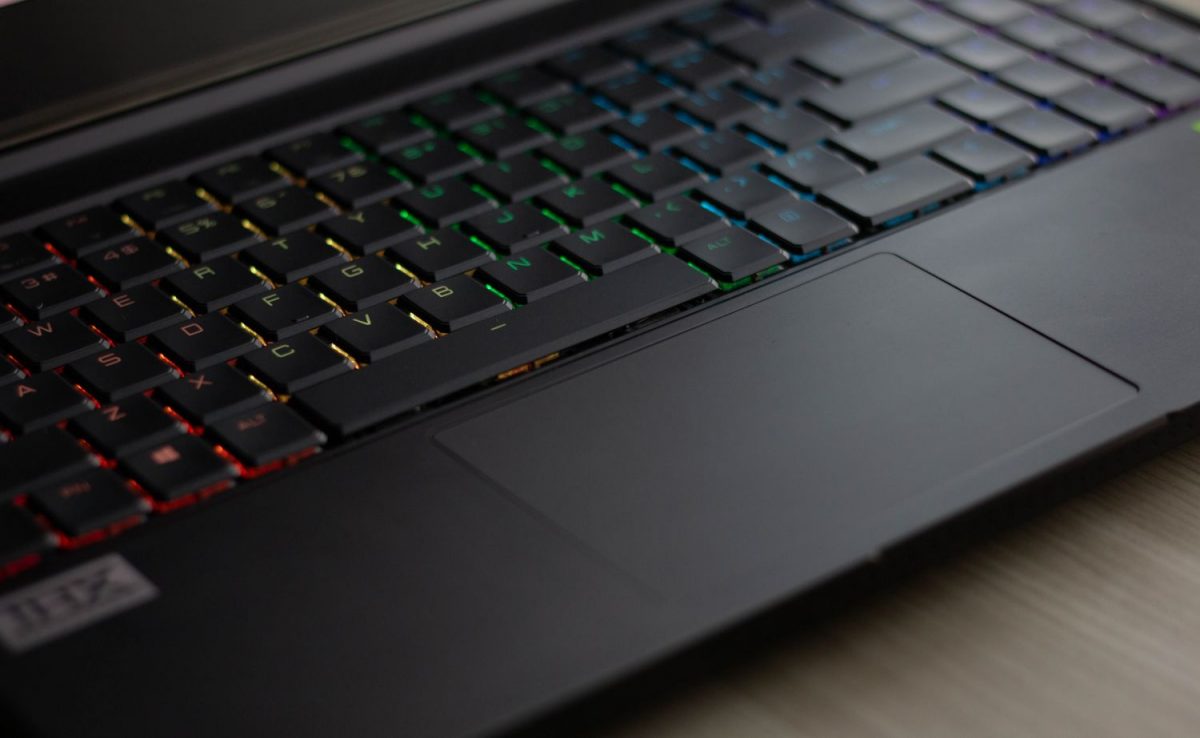 Accompanying the keyboard is a touchpad tucked neatly below. Highly responsive and smooth, it offers accurate tracking and a pleasant scrolling experience, with the choice to disable or enable the feature by double-tapping on the top left-hand corner where a spot of illumination sits.
All of the laptop's capabilities would account for nothing without a sufficient battery life, though. The Apex 15X's 91.24Wh battery is capable of carrying users through four-and-a-half hours of moderate use, and one-and-a-half hours of gaming on average.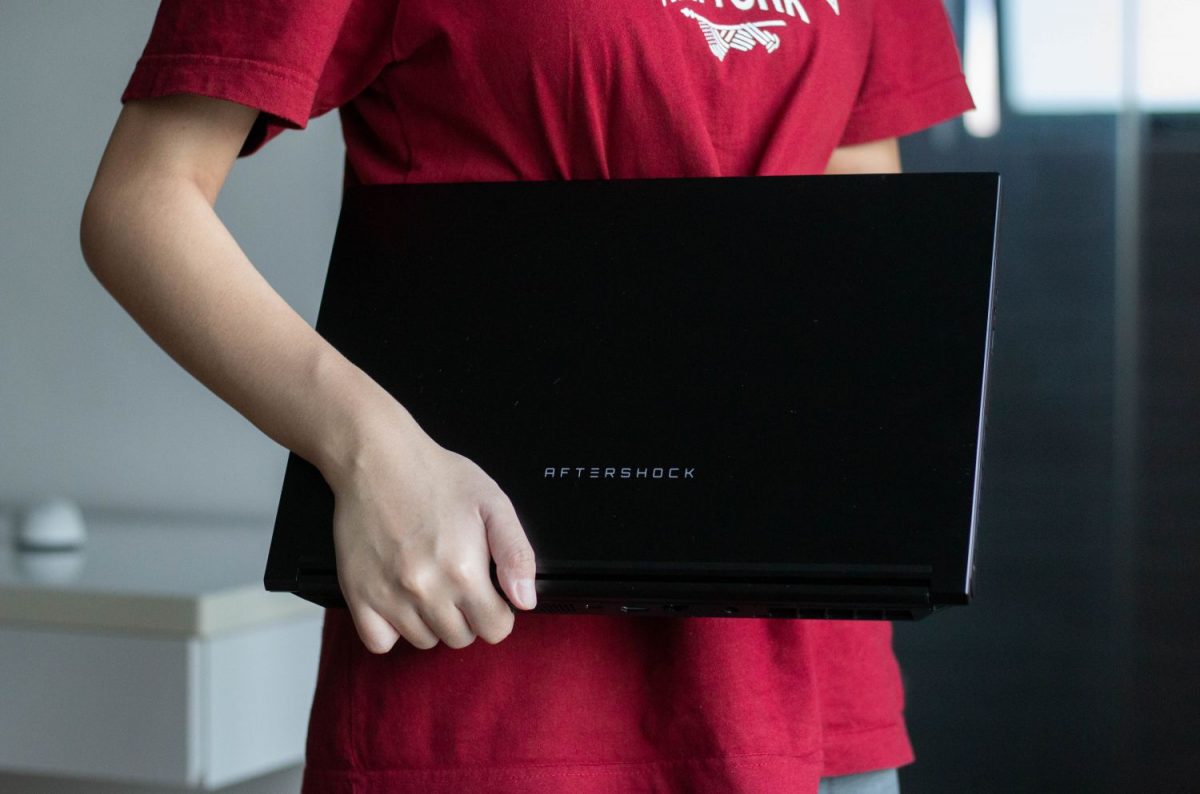 Upgrading the Apex 15X to an RTX 3070 GPU is a sound move from Aftershock, and it's easy to see the appeal of it. From its pretty, fluid visuals to beastly performance, there's very little to complain about the laptop, especially at a starting price of S$2,585. Minor gripes aside, it proves to be a worthy investment for both gaming enthusiasts and content creators, and sets a high benchmark for future models looking to explore the potential and capabilities of high-spec configurations.

Since this review was published, the APEX 15X has been now updated to feature the new Intel 11th Gen 11800H processors, thus any APEX purchased from here on should see a visible performance uplift from the new intel CPU built on a smaller 10nm processor architecture. An even better boon for gaming on the RTX 3070 GPU.
GEEK REVIEW SCORE
Summary
The Aftershock Apex 15X is a beast at what it does, and easily surpasses expectations in the performance and visual department – a little more refinement, and it'll be in the running for near perfection.
Overall
9/10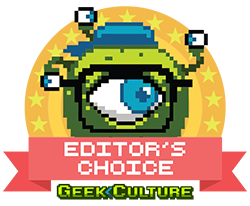 Aesthetics -

8/10

Build Quality -

9/10

Performance -

9.5/10

Value -

9/10

Geek Satisfaction -

9.5/10