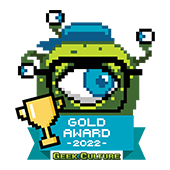 The word ultra denotes something beyond the ordinary and Samsung has been using it to distinguish the premium top-end models of their flagship devices, whereby the model with the Ultra moniker is likely to be bigger, faster and better is almost every other way. The same applies to the chaebol's first flagship of 2021, the aptly named Samsung Galaxy S21 Ultra, but recognising the need to do more than just bump up the battery, screen and processor size and capacity, the Korean tech giant went and did the one thing many have been expecting in recent years – it took the defining accessory of its Galaxy Note model and made it compatible with the Galaxy S21 Ultra.
So instead of having the Galaxy S21 Ultra be just bigger and more powerful than the two standard Galaxy S21 and S21+ models, the S Pen stylus accessory from the Note series is now compatible with the S21 Ultra, showing once again that the company isn't afraid to copy itself when necessary.
But it would be silly to invest in a high-end device just for an accessory, and Samsung has wrapped the S21 Ultra with plenty of fancy tech that only Samsung can, offering a svelte device with a stunning camera system and innovative design.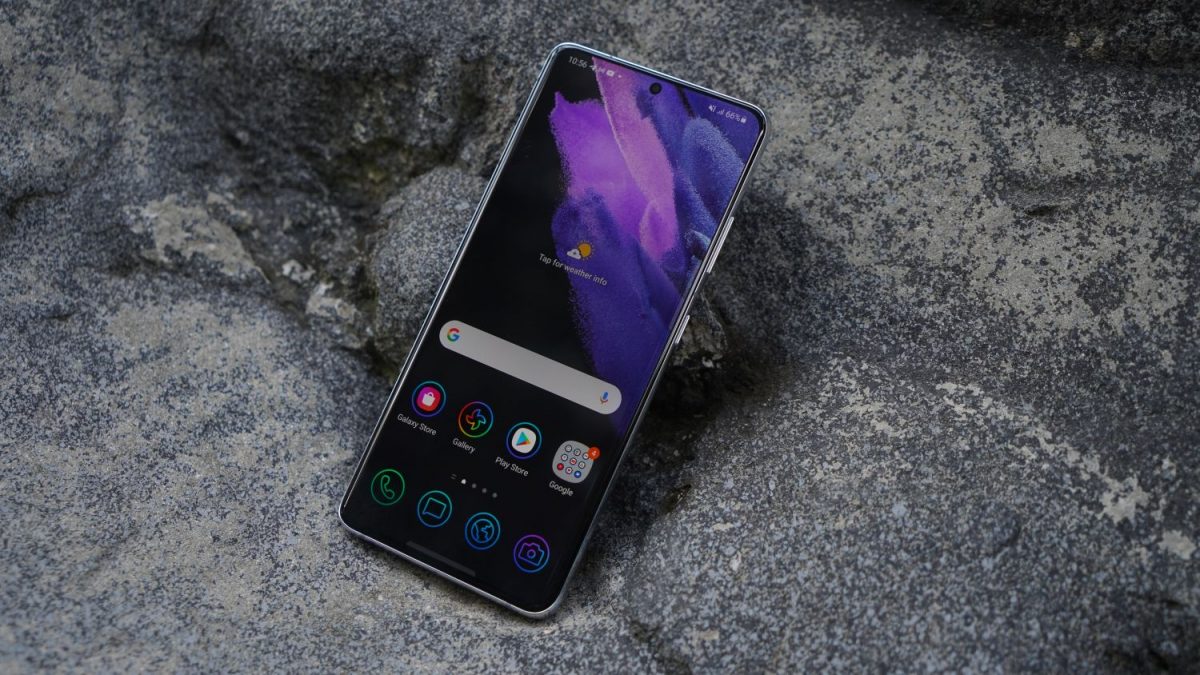 With an enormous 6.8-inch,120Hz display powered by a massive 5,000 mAh battery, Samsung is delivering what they've always delivered time and time with all their previous flagships – a large display packed by a powerful battery.
On the other hand, if you're still looking for a similar flagship experience that will fit the size of your hands better, there's the S21 and the S21+ up for consideration. The S21 comes with a 6.2-inch,120Hz display and the S21+ comes close,with a 6.7-inch, 120Hz display.
That said, a phone as big as the S21 Ultra isn't bound to fit hands, or pockets. Despite seeing a trend in phones getting bigger over the past couple of years, it's easy to calculate that there will come a time when bigger phones will be too unwieldy for most people. Until that day comes, Samsung has given the S21 Ultra curved edges to make you grip onto the phone comfortably.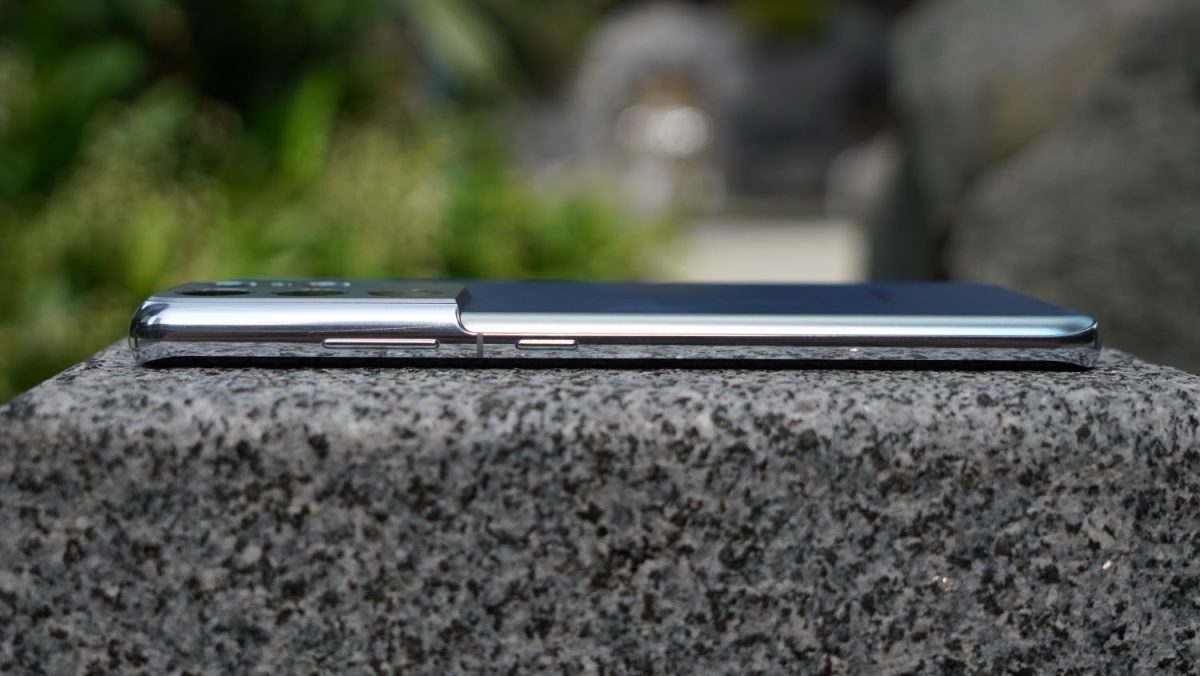 Weighing at a whopping 227g and measuring 75.6×165.1×8.9mm, the S21 Ultra is huge though the phone's long slimming design makes it seem as if you're not carrying a brick around all day. There are definitely some perks to having a phone this large, and we'll get into that shortly, but for users that live by the saying "bigger is better", then the S21 Ultra is definitely your guy. Apart from that, don't expect the phone to fit your front pockets nicely – and we're talking to the ladies with extremely shallow jean pockets.
Turning the phone around, the back of the S21 Ultra features the cameras of the phone neatly arranged in a vertical straight line. This is one of the major changes Samsung has done with their phones this year, as gone are the days of ugly and wide squares and rectangles to house your phone's rear camera array – thank God for that. The metal rails on the side of the phone beautifully blends into the camera array and completely erases the unsightly camera bump that comes with other phones in the market. It may seem like a small feature that may not have a large effect on how you experience smartphones, but the S21 Ultra serves a constant reminder that there are always ways to improve aesthetics of the tech products you use and carry around everyday. If Samsung can be innovative – so should the other tech brands.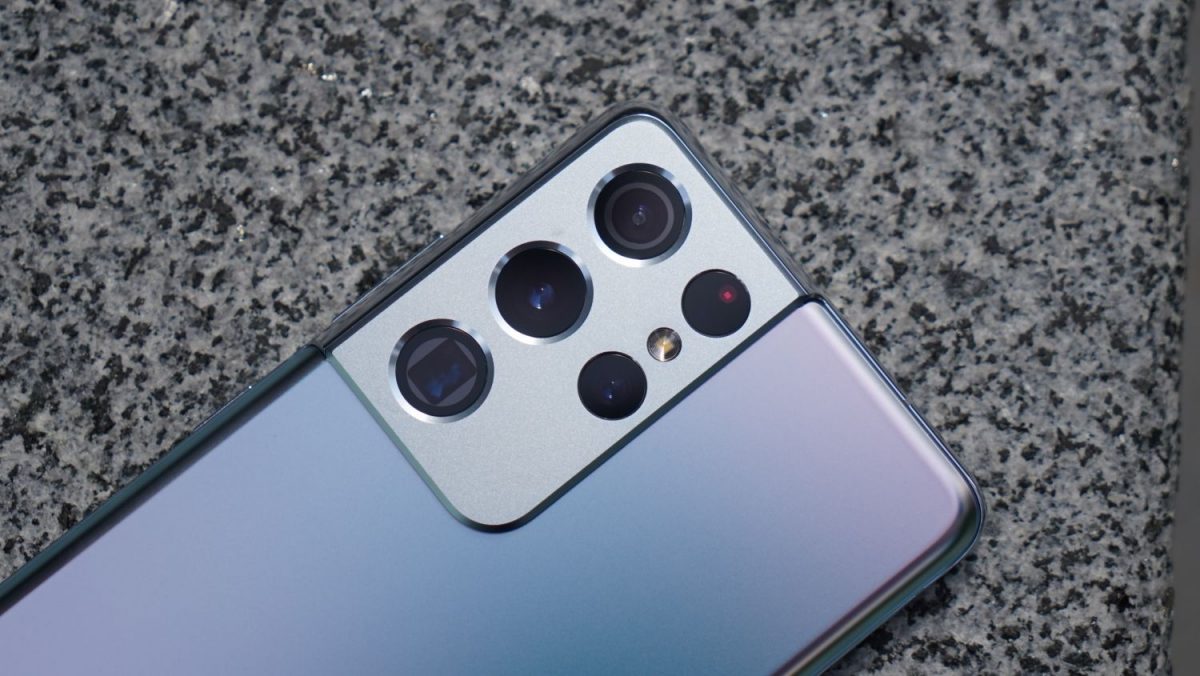 Speaking of camera arrays, the S21 Ultra boasts four rear cameras: 108MP wide angle at f/2.8, 12MP ultra wide camera at f/2.2, 10MP telephoto at f/2.4 and 10MP telephoto at f/4.9. As for the front, users can take selfies with the main 40MP selfie camera at f/2.2.
Like last year's Galaxy S20 Ultra, the S21 Ultra comes with a 100x Zoom too but what the S20 Ultra lacks in sharpness, the Ultra S21 Ultra picks up, in more ways than one. Zooming in is a great and handy function for when you're looking at something from far away and need a closer view, such as being seated terribly far away from your Oppa at a concert, but the quality of photos taken with the 100x Zoom looks pretty good.
Now, technology hasn't reached the stage of getting ultra-crisp photos when you're zooming in from an ungodly distance, but the S21 Ultra fares much better than its predecessor. The photos taken offer more clarity and details, and there isn't as much noise as before. You can achieve an impressive amount of detail in the images, and it still comes with a depth and density that doesn't look flat.
In a similar vein, where the S20 Ultra has had complaints of subjects not being in focus, the S21 Ultra's upgraded camera system has a narrower focal point that allows subjects to stay in focus. This sharpness and incredible subject-focus carries from photography to videography too, so when Samsung says they've improved their cameras this time around, they actually did.
The camera system on the S21 Ultra is one of the best in the market today, as it takes photography and videography to the next level. Colours in photos taken by the S21 Ultra are unparalleled, looking more vibrant and livelier. Take a photo or video of a scenery and when you look back at it months, days or even hours later, the details and the colours come across in high definition glory and Samsung has definitely reset the bar high enough, for competitors looking to beat them on the camera front.
But as with any smartphone camera, performance shines under bright natural sunlight, or indoors with good lighting. Photos can still turn out great at night time, and for outdoor shots but don't expect stellar results with poor lighting indoors.
Whilst still impressive compared to other phones in the market, the S21 Ultra's camera tends to aggressively remove details in photos and videos taken under indoor conditions with minimal bright light, making photos look a little bit more muddy, compared to the super sharp and vibrant shots you get when outdoors and with proper lighting. This isn't a flaw in the phone's camera quality per se, but it's a good point to note for any prospective buyer or photographers looking for a phone that can double up as a camera on days you don't feel like lugging a huge SLR around your neck.
Camera talk aside, the S21 Ultra performs well and maybe slightly bit better than its predecessors. Powered with the Samsung Exynos 2100 5nm 64-bit Octa-Core Processor, the S21 line is the first set of mass market phones with this new processor. According to Samsung, this processor is set to improve image processing and provide a variable refresh rate at full resolution and while it does perform admirably, one does wonder how the North America model, which is powered by the Qualcomm Snapdragon 888 processor fares, given its much more superior pedigree.
Putting it to the test, the S21 Ultra does exactly that and then some. There were no major lags experienced when playing mobile games like Asphalt and Pubg, the apps operated without an issue, from switching between apps and even with notifications on. And with brightness dialled up all the way, the phone's battery is able to sustain a long period of usage, of several hours though battery life varies with the extent of each individual's use.
We took the S21 Ultra out for a photo shoot,snapping plenty images, as well as 4K and 8K video for 5 hours on 70% charge, and the 5,000 mAh battery still lasted for around 24 hours without the need for a recharge. For casual usage of the phone, this phone can easily last for two-days and maybe even three days if you're doing the bare minimum.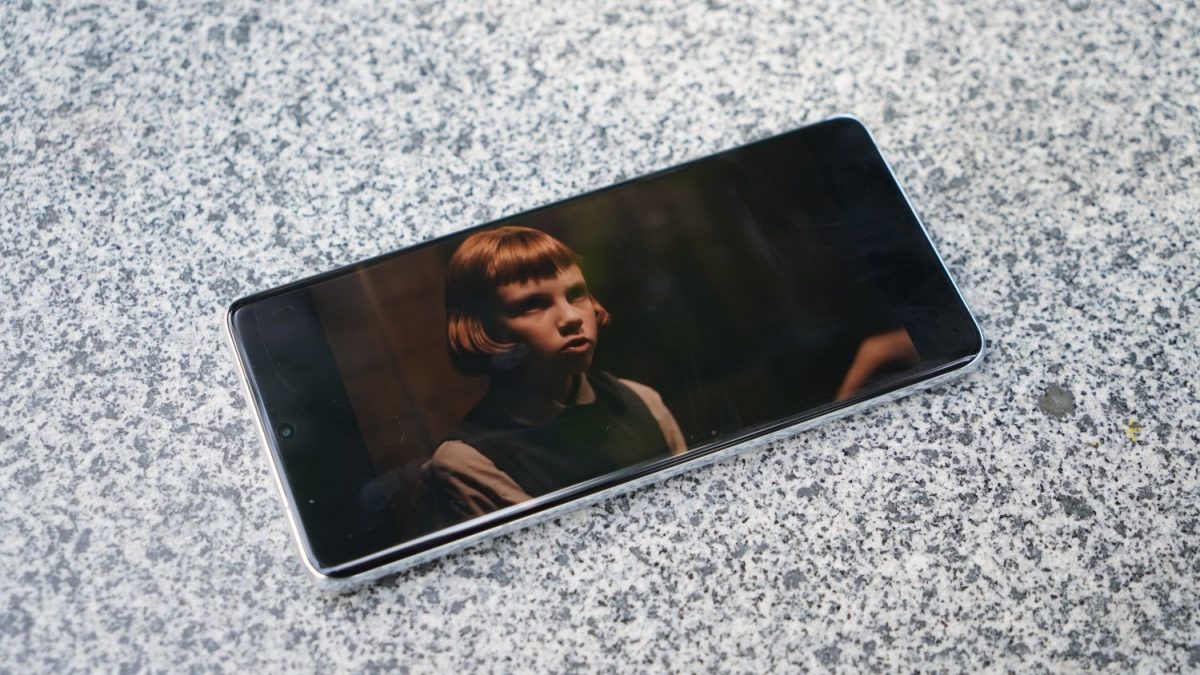 The most impressive features about the S21 are their brand new camera modes, its seamless integration with the Samsung Galaxy Buds Pro and the ability to use the S-Pen. Boasting a new function where you can record both from both front and rear cameras simultaneously, the S21 Ultra is every vlogger's dream. Taking yet another beloved function from the S20 line is AR Doodles where you can draw directly onto your videos and make the content you create a whole lot more creative and exciting. Whilst easily achieved with the S-Pen, you can still doodle with your fingers too.
The catch about the S Pen is that it is a separate accessory, one that you can purchase or use an existing one from an older or current Note series device. For S$88, you also get a compatible case to hold the separate accessory, since the device itself doesn't have a crevice to house the S Pen. Otherwise, you can opt to pick up the S Pen alone for just S$58.
How does the S Pen fare? There are several tasks you can do with the S-Pen on the S21 Ultra, but the limited functionality won't provide users the Note experience if that's what you're searching for. You can find out more here.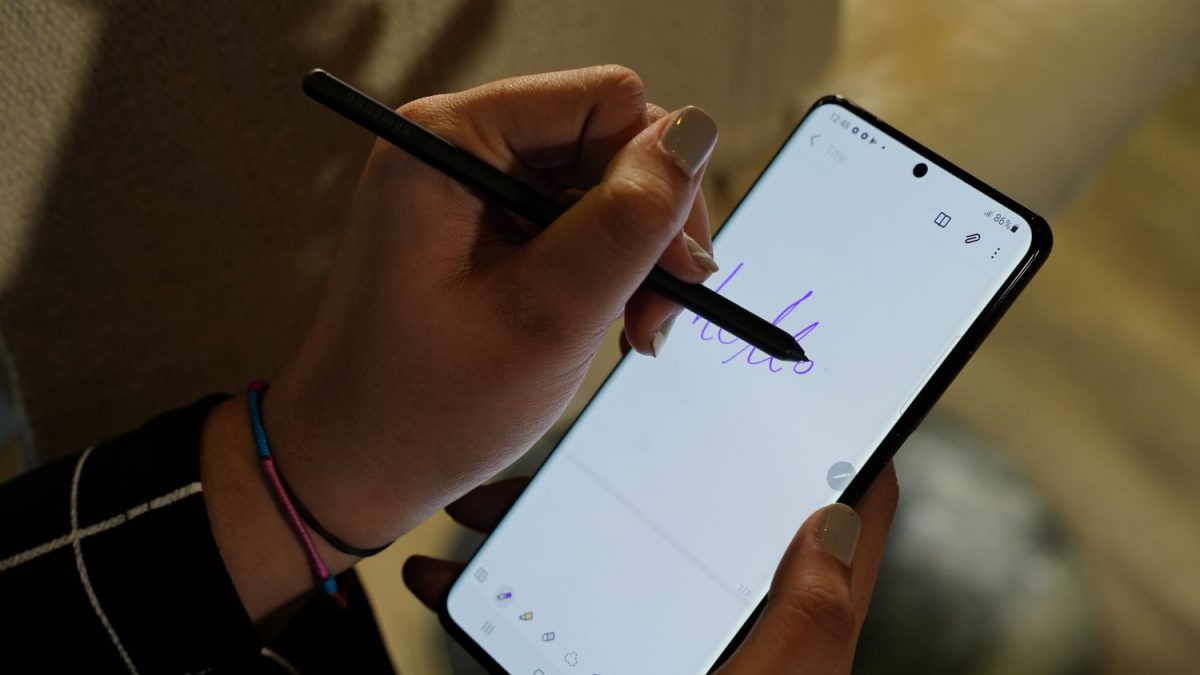 Tech products have come a long way, and whilst there's always new developments brewing at every corner, it has evolved to become a lifestyle product, fit with ecosystems to make your whole life easier. How well or terrible an ecosystem looks depends on users' personal preference but Samsung is one of the leads when it comes to a solid ecosystem.
The S21 Ultra connects seamlessly with the Galaxy Bud Pro and audio gets picked up on the phone and the buds too if you're recording a song cover or hosting a video from a distance. The only downside of this otherwise great software and ecosystem created by Samsung is that there are ads built into Samsung's default apps. It can get pretty annoying because said ads would frequently pop out at any given time. If you're okay with ads galore or are nifty at dodging and disabling ads, then this shouldn't be much of a bother though one can't help but question why ads are imbibed into a phone that almost hits the S$2,000 mark.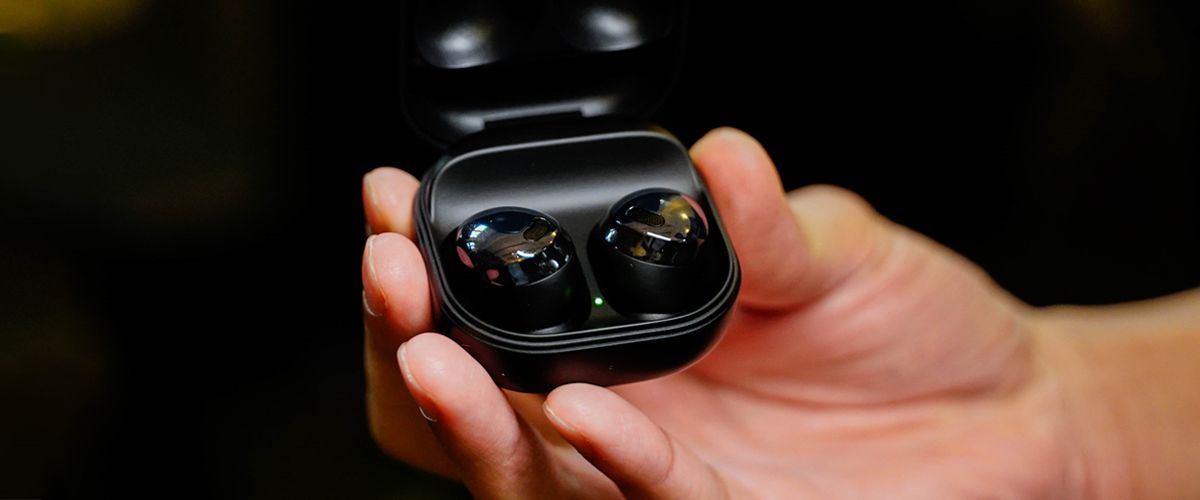 Speaking of coming a long way, the most frustrating bit of this release is the fact that the phone doesn't come with a charging brick (25W, S$28). For a phone this modern and forward, not having a charging brick seems backward. This may not pose a problem to folks who already have an older Samsung charger, and while the removal of the charger brick may not deter folks who have thoughts of switching to a Samsung, it means the price of owning the phone for first time owners just went up.
It's normal for tech brands to be inspired by or even copy competitors in the market to remain toe to toe with the rest in the industry but why pull an Apple and remove charging bricks when you've done so much good with the phone? This warrants a big yike because users will have to spend additional money on top of the S$2,000 price point.
In all, the Samsung S21 is a major upgrade from the entire Galaxy S series, packed with a beastly battery and great hardware. The camera system definitely takes the cake, making this phone THE camera phone for photographers, content creators or folks who enjoy making memories via the recording of videos or photographs. The phone's main drawback lies in its unwieldy size and built-in ads, but those are certain points that some can easily overlook.
GEEK REVIEW SCORE
Summary
The Samsung Galaxy S21 Ultra is the best phone in the Android market – and it will remain that way for the next few months. With its phenomenal camera and innovative design, this premium phone is nothing like the rest, and is the diamond out of the best.
Overall
9/10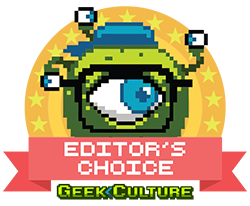 Aesthetics -

9/10

Build Quality -

9/10

Performance -

9.5/10

Value -

8/10

Geek Satisfaction -

9.5/10
---

Drop a Facebook comment below!