Laptops have become an essential work and entertainment tool in recent years, with a slew of models, both past and present, catering to different needs. In the case of the ASUS ZenBook Pro series, content creation has always been the cornerstone of the user experience, offering features and elements tailored for the creative process.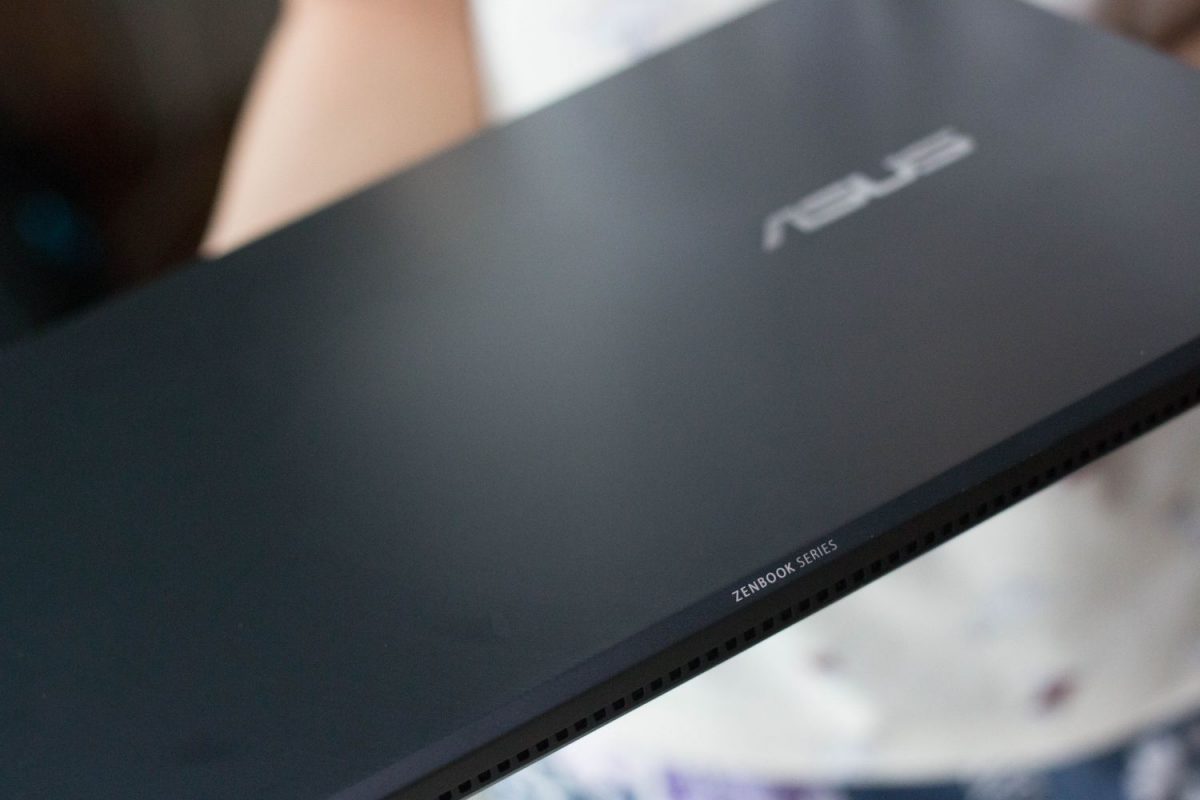 As the popularity of these purpose-built notebooks continues to grow, the company yet again demonstrates its innovative spirit with the ZenBook Pro 15 (UX535). Performance, battery life, and display quality are all important to the viewing experience, but ASUS has a few tricks up its sleeve that sets the new member ahead of the competition.
What lies in wait is a delightful and competent machine that boasts plenty of praise to its name, only stumbling slightly on its road to near-peak excellence. At S$2,498, the laptop rocks a no-frills dark grey exterior, with its lid cutting a slim, elegant side profile. The base, built entirely out of aluminum, is a little thicker than expected, but brings along a welcome touch of sturdiness.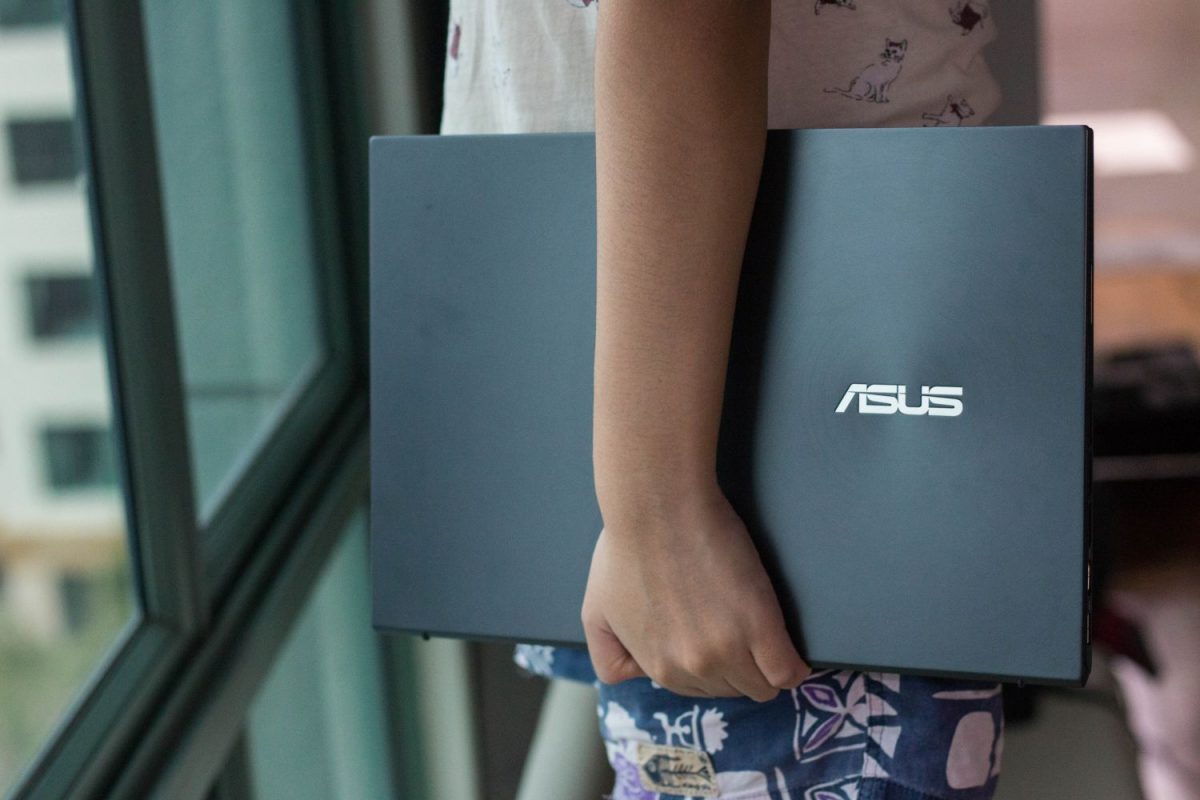 Weighing a combined 1.8kg also means that it will feel more hefty and dense in the hand, which reduces its appeal in the portability department. In exchange, however, the ZenBook Pro 15 offers robust resilience for miles, sporting no flex at any part of the chassis when force is applied. The lid proves to be equally rigid as well, even if its surface is extremely susceptible to fingerprints and grease stains.
For a 15-inch device, though, the notebook could do with more connectivity options. Ports are in scarce supply, with a SD card reader, an HDMI 2.0 connector, and a USB Type A 3.2 outlet on the left, and a power plug, audio jack, and Type-C with Thunderbolt 3 connector residing on the right side. A LAN port is absent from the list as well.
Where the sparse line-up is easily the biggest drawback of the ZenBook Pro 15, its 4K display (3840 x 2160) more than impresses with its visual prowess and functionality. The touchscreen design allows for smooth, efficient navigation, especially if the ports cannot be freed up to connect a mouse.
Through all the shifting, tapping, and interaction of on-screen elements, there was little to zero lag observed. The responsive, touch-sensitive OLED panel is responsible for this, picking up and registering feedback or gestures without much effort. Facial recognition is an option here, made possible by the infrared camera built into the top panel.
Binge-watching shows on the notebook, meanwhile, made for an enjoyable, immersive affair. Apart from minimal screen bleeding, it also delivers vibrant, punchy visuals in Squid Game and Marvel's What If…? to Netflix and Disney+ respectively, as well as great colour accuracy and temperature for creative work. The effect is further accentuated by its narrow bezels on all sides of the panel, which increases the viewing area for users.
Blacks aren't the strongest here, though, so expect titles with dimly-lit scenes like Midnight Mass to produce slightly weaker contrast – but only by comparison. While there are other models that can generate better contrast, the ZenBook Pro 15 is far from being a slouch, and will still pull off a neat, adequate viewing experience.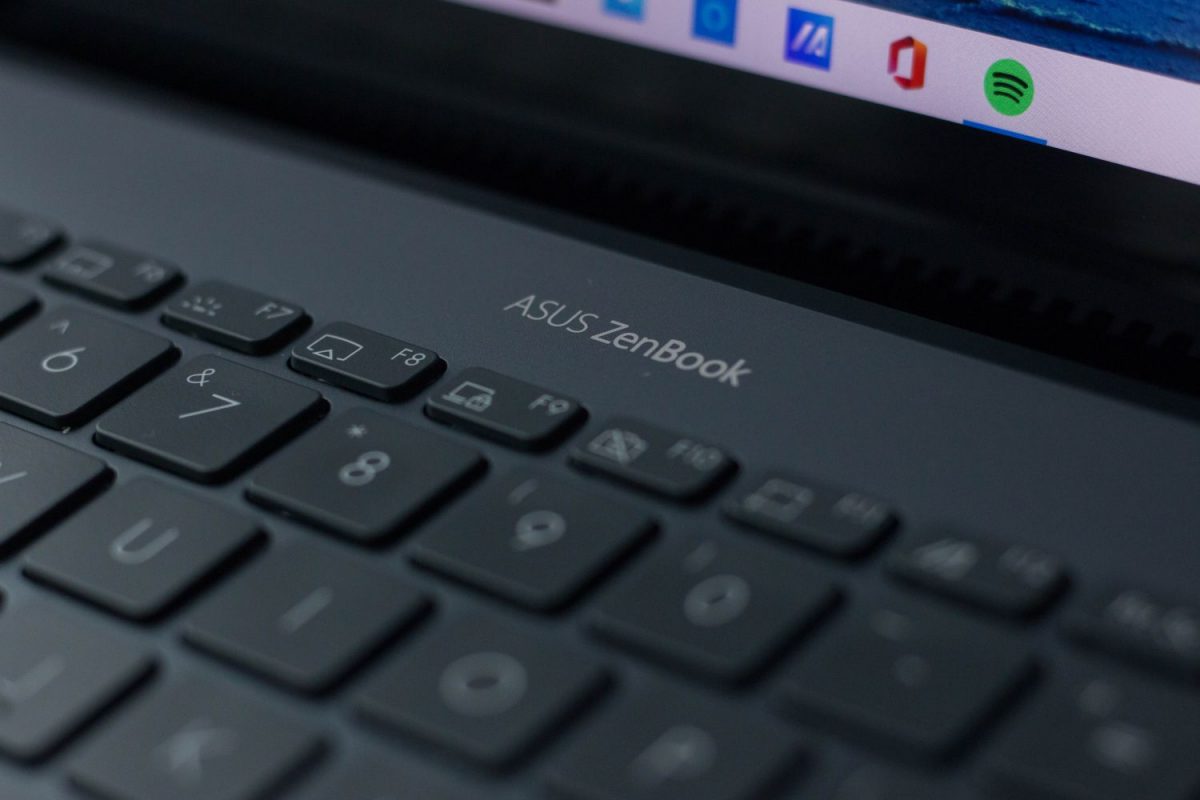 The notebook isn't just a visual wizard, however. Armed with an Intel i7-10870H CPU and an NVIDIA GeForce GTX 1650Ti Max-Q GPU (that can be swapped to an Intel UHD Graphics 630 iGPU), it packs enough horsepower to do some heavy lifting, such as video editing and leisure gaming. Multitasking was mostly a breeze, and switching between day-to-day tasks remained snappy and problem-free throughout the review period.
When put through its paces on benchmarking tests, the device yielded satisfactory results.
On PCMark 10, it registered a 5,061 average across the areas of Essentials (8,164), Productivity (6,865), and Digital Content Creation (6,277). 3DMark Time Spy registered a 3,299 reading that includes a 3,022 Graphics and 6,882 GPU score, while Cinebench R23 locked in 3,702 and 892 points for multi- and single-core performance respectively.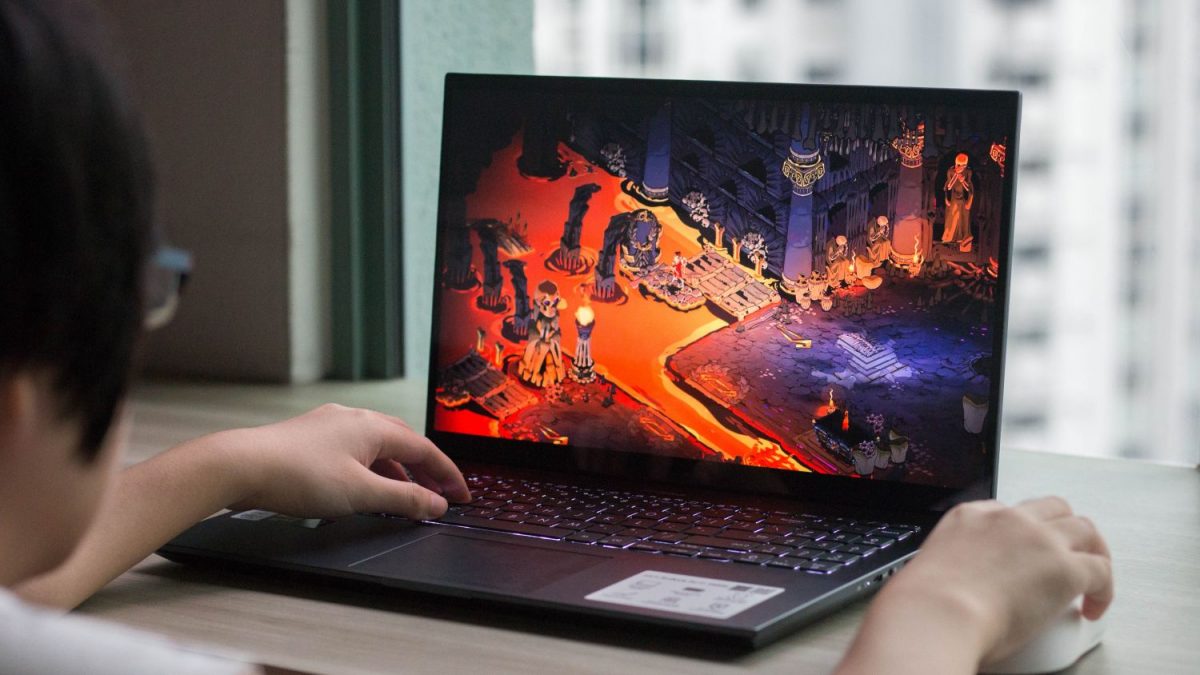 The gaming front is more of a mixed bag, as the laptop's capabilities are limited by its 4K resolution. Frame rates are fairly decent for a non-gaming build, with The Witcher 3, Hades, and Shadow of the Tomb Raider averaging above 45 fps on high settings – without too many apps or services running in the background, that is.
Indeed, the ZenBook Pro 15 will occasionally clock high CPU performance fluctuation under load during both work and play sessions, resulting in discernible lag and stutter when waiting for a long video to render in Premiere Pro, or fighting mobs in Genshin Impact. At least the beautiful, vibrant colours make the wait less dreadful and unpleasant.
One of the greatest flexes that ASUS has to show is the ScreenPad, which acts as an interactive secondary touchscreen for users. First introduced to the ZenBook 13 series, the feature is housed within the normal touchpad, and can be swapped to for easier task management or a smoother multitasking workflow without disrupting the main display.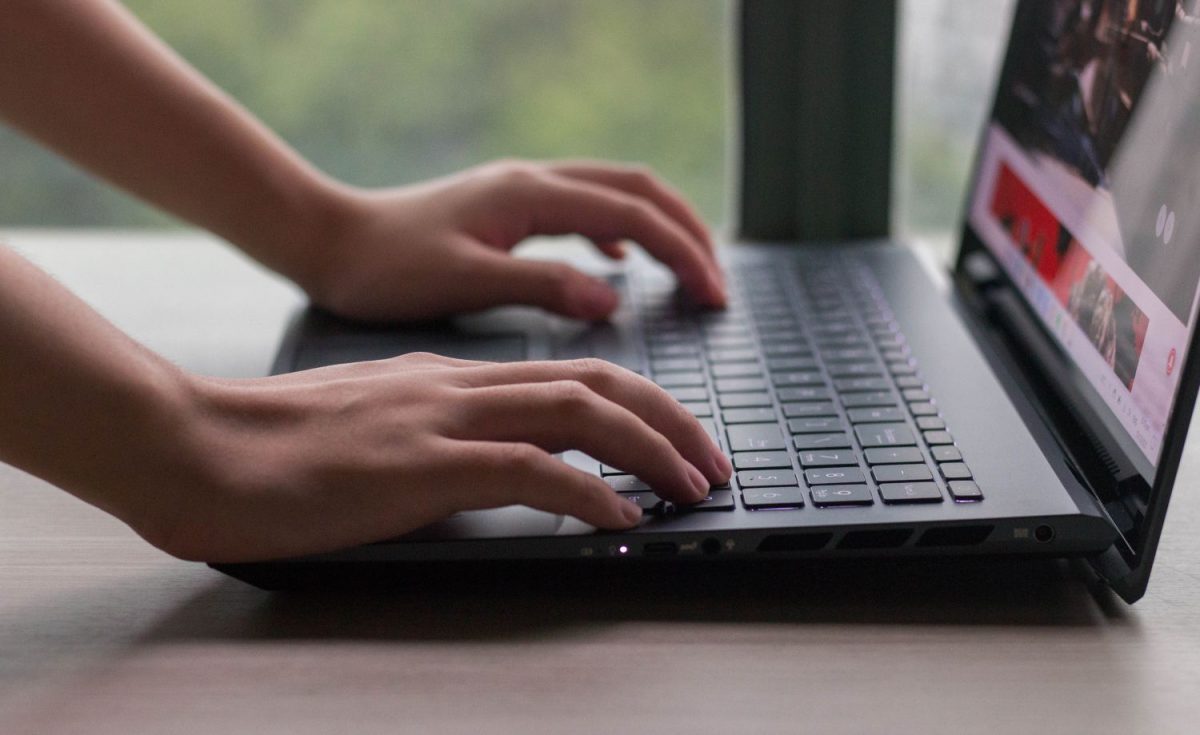 This handy tool, unfortunately, isn't available for the Singapore market, but should prove to be a precious addition with a series of utility apps and quick controls. The ErgoLift hinge, meanwhile, continues to make an appearance as a staple feature, tilting the base by a three-degree angle for a more comfortable typing experience.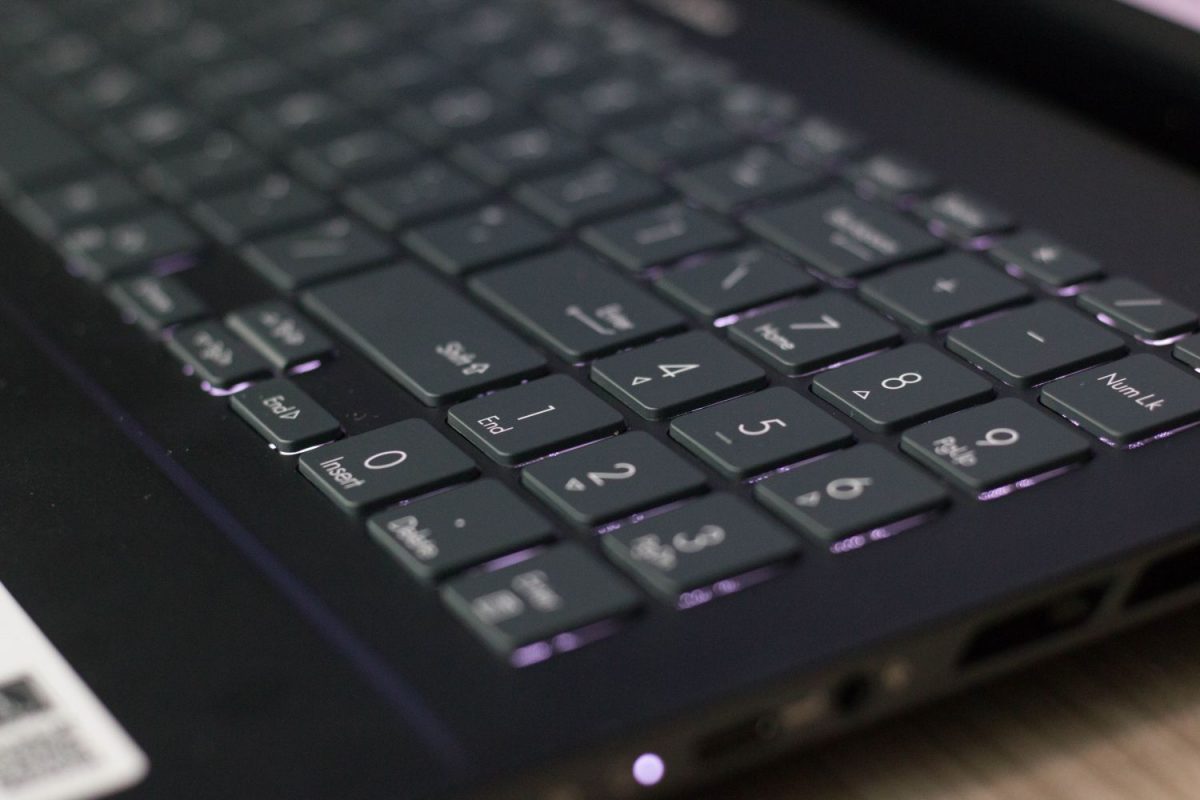 As the notebook ships with the number pad, its keys are more tightly-packed than users of tenkeyless models may be used to. Despite the slight position shift to the left, it doesn't take long to be familiar with the keyboard, which offers decent key travel and moderately tactile feedback.
True to its tagline of "Express your creativity, anywhere," the ZenBook Pro 15 is able to achieve good runtimes with its large 96Wh battery. Because 4K displays are known to be battery-consuming, this power-saving efficiency gives it an edge over the competition, lasting for around eight hours of web browsing, video and music playback, document typing, and photo editing on moderate brightness.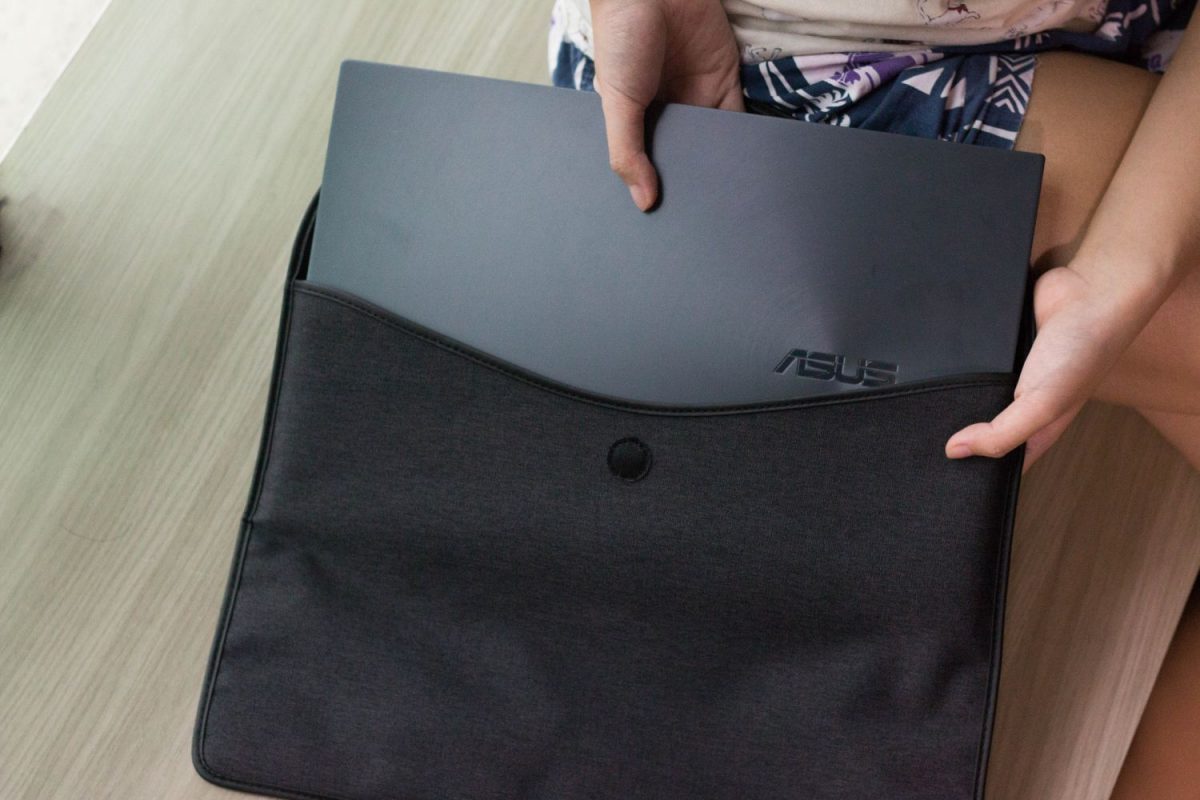 The delivery of creative and entertainment prowess is all in a day's work for this versatile tank that impresses with its many advantages. While its dense, hefty build and lack of connectivity options dull the shine of its appeal factor, the notebook excels at what it does the best – packing all of its capabilities and features into a well-rounded experience – and that's what truly matters.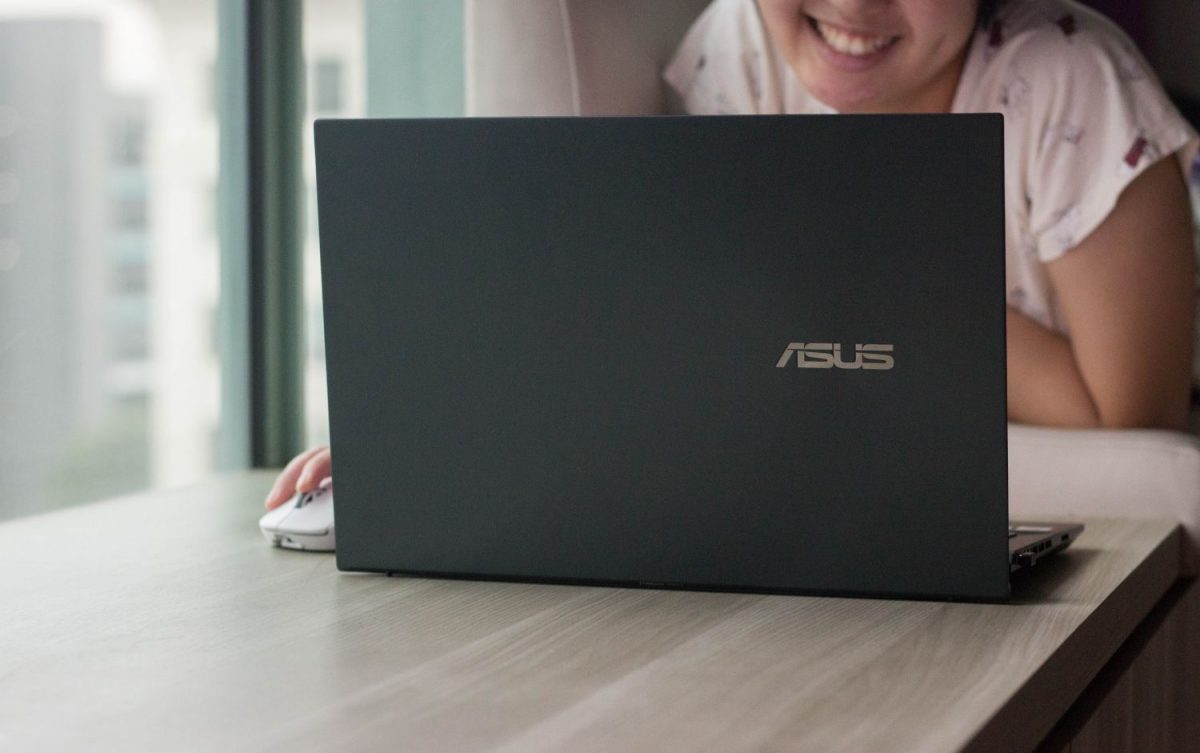 GEEK REVIEW SCORE
Summary
The mix of exceptional display performance, great hardware power, and resilient battery life makes the ZenBook Pro 15 a convincing, competent partner for creative professionals and users. 
Aesthetics -

8.5/10

Build Quality -

9/10

Performance -

8.5/10

Value -

9/10

Geek Satisfaction -

9/10
---

Drop a Facebook comment below!