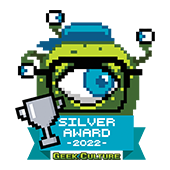 There's plenty to like about OLED display technology, so it's little surprise that the TV and smartphone markets have been embracing the shift for their flagship builds. As more high-end notebooks come outfitted with OLED displays, ASUS continues to be ahead of the game, dedicating an entire line-up to these visual pleasers. The Zenbook 14X OLED (UX5400) is the latest addition to the list, incorporating an OLED screen into a traditional clamshell model.
The result is an enthralling visual spectacle that also translates into a smooth and enjoyable work experience – a more-than-satisfactory outcome for its $2,398 price tag. Boasting an angular silhouette and a distinctive spun-metal styling on the lid, its affiliation to the Zenbook series is evident at first glance. The overall build feels solid, with hardly any flex detected when force is applied to the chassis. In comparison, the lid has a slight hint of it, but proves sturdy enough to withstand impact.
Continuing its family's tradition of on-the-go portability, the lightweight Zenbook 14X tips the scale at 1.4kg, and measures 16.9mm in thickness. This lean frame, thankfully, doesn't compromise too much on connectivity, offering users two USB-C Thunderbolt 4 ports, a Type-A port, an HDMI slot, a 3.5mm audio jack, and a microSD card reader. Those who are using older devices may find the lack of USB-A ports a little inconvenient, but that can be solved with an adapter.
The scene stealer comes in the form of its 14-inch OLED touchscreen and by combining a WQXGA+ resolution (2880 x 1800 pixels) with an aspect ratio of 16:10, makes viewing entertainment a highly-enjoyable and delightful affair. Watching Arcane and the Cowboy Bebop live-action adaptation on Netflix showcased strong blacks, striking colours, and a bright display that retains its intensity and vibrancy when viewed from flat angles. The smooth, near-bezel-less showing of visual immersion is enhanced further by a 90Hz response time (which can be toggled to 60Hz if desired), as well as a 92 per cent screen-to-body ratio.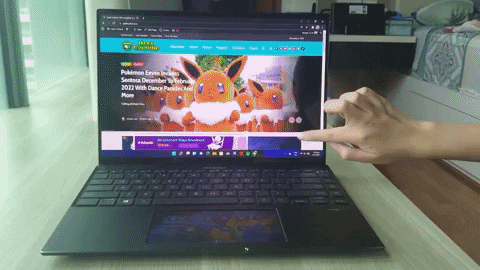 One small detail to note would be the panel's susceptibility to reflections. Due to its glossy surface and high brightness level, the screen is able to easily capture them especially in an outdoor setting, so it'd be best to leave the laptop indoors.
Unlike most of its peers on the market, the Zenbook 14X doesn't come with just one display in tow. ASUS' proprietary ScreenPad 2.0 makes an appearance here, doubling up as either a regular trackpad, or a secondary screen. Switching between the two modes is simple: just press down on the F6 button, and you'll be able to do so on the fly.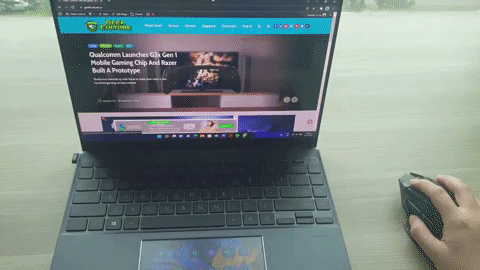 Sporting a matte finish, the ScreenPad offers a Full HD+ resolution (2160 x 1080 pixels) on an IPS panel, along with a handful of pre-installed applications that include MyASUS and Spotify. It operates just like an extended desktop, allowing users to drag windows or tabs into or out of it without interrupting the workflow on the main screen. This makes it handy for launching various tools on the side, such as Telegram, Steam, Calculator, or Microsoft Excel, which can facilitate multi-tasking.
Beyond that, however, its functionality is limited by the reduced size and hazy image quality. The ScreenPad is more suited for reading, say, a couple of lines in an email rather than a full text, especially in the case of vertical content. Viewing media on it doesn't come recommended as well with the fuzzy clarity – that's a job best left for the primary OLED screen – unless the quality isn't much of a concern.
Still, it's undeniably a nifty little feature for those who like to work across multiple displays, and a well-designed fit for a trackpad. The ScreenPad may not be on par with the performance of a MacBook trackpad (a standard that remains out of reach for most Windows laptops), but its highly-responsive nature and comfortable gliding surface gets the job done easily.
Likewise, typing proves to be a pleasant affair. The keys are nicely spaced out from one another, and don't feel too mushy, striking a healthy balance between the touch of a mechanical keyboard and their membrane counterpart. A column of navigational keys on the right means that users will have to adapt to a slightly shifted keyboard, though the familiarisation process shouldn't take too long. Rounding up the experience is ASUS' signature ErgoLift design that brings greater comfort by gently tilting the keyboard.
This display of seamlessness also carries over to the hardware for the most part, which takes the form of a discrete NVIDIA GeForce MX450 graphics card and an Intel Core i7-1165G7 processor here. Similar to the other models of its class, the Zenbook 14X is a competent workhorse that breezes through day-to-day activities and less GPU-intensive tasks, such as simple touch-ups or editing on Photoshop and Lightroom.
When put through its paces with benchmark tests, the notebook scored 4,695 on PCMark 10 Extended to fall just shy of the 4,862 average, excelling best in the Productivity and Essentials categories with 8,653 and 8,327 respectively. In 3DMark Night Raid, it clocked a reading of 14,929 to place above the 14,740 mean score, while Geekbench 5 registered scores of 1,337 (single-core) and 4,113 (multi-core), both of which hover around the average.
General performance was fairly impressive, even if its gaming capabilities are expectedly on the weaker side, as is often the case with notebooks. In both Genshin Impact and Apex Legends, the Zenbook 14X fell victim to choppy gameplay and inconsistent frame rates at Medium or higher settings, but not to the point of being unplayable. While less common, there were also instances of thermal throttling, leading to a drop in frame rates.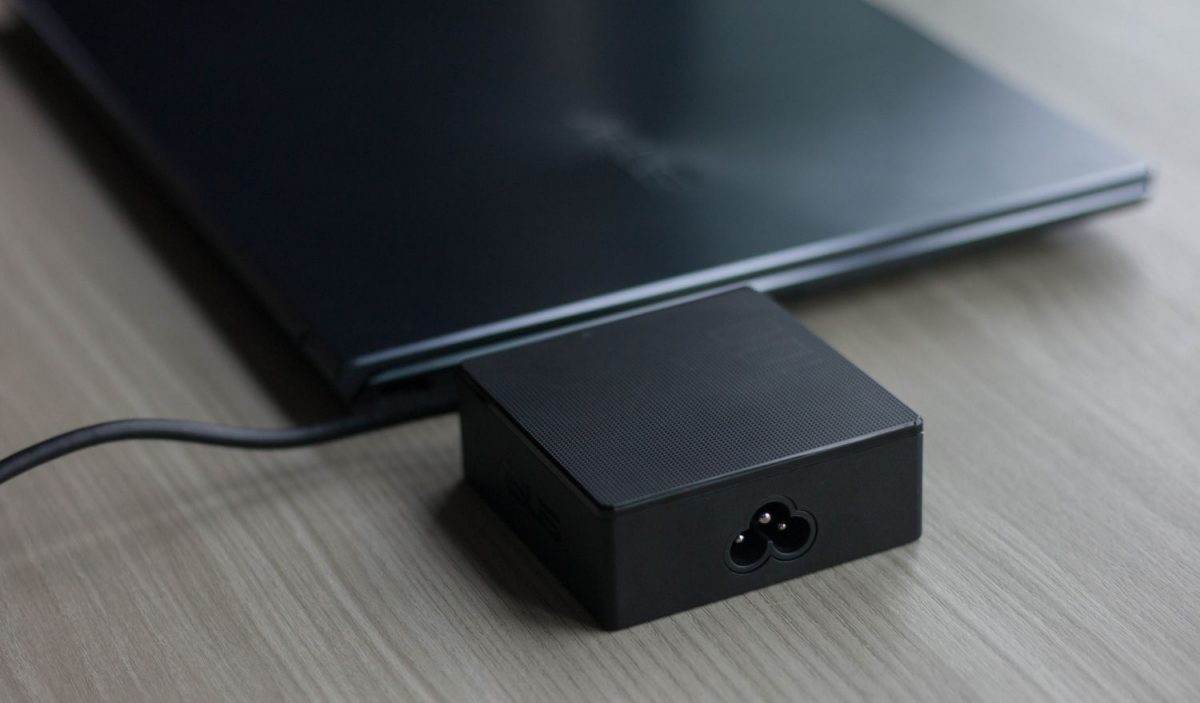 Alas, the laptop is let down by its less-than-robust battery life. On average, it lasted around five hours of web browsing, video and music playback, and document typing on moderate brightness, which means users will have to use the power brick – thankfully packed into a compact build – fairly regularly. The short runtime is unfortunate but hardly surprising: it's only natural that the ScreenPad and a higher-resolution, brighter display would consume more power, after all.
That's the price to pay for visual excellence, and it's a reasonable one. Barring battery life, there's very little to find fault with the ASUS Zenbook 14X that has the makings of an all-rounder: beautiful colours, capable hardware, handy multitasking tools, and a relatively affordable price tag of S$2,398. The notebook does stumble a little along the way, but that's fine, for its fans will gladly pick it up in the name of OLED splendour and first-rate performance.
GEEK REVIEW SCORE
Summary
The ASUS ZenBook 14X OLED dazzles with an attractive package of breathtaking visuals, great value, and strong performance, though its poor battery life leaves much to be desired.
Aesthetics -

8.5/10

Build Quality -

9/10

Performance -

8.5/10

Value -

9/10

Geek Satisfaction -

9/10