There are some things that go well together – mac and cheese, pen and paper, fish and chips, and tables and chairs, which is why it surprised no one when Singapore's Secretlab, the region's premiere brand in gaming chairs, launched a table.
The surprise though is how well the Secretlab MAGNUS Metal Desk addresses some of the pet peeves when it comes to creating your very own gaming set-up, or even work from home environment, as while tables are nothing new, the way they are being utilised in this day and age has evolved to a point where a flat top held up by four legs no longer cuts it.
With the number of wires and cables which string our digital lives together, there hasn't been quite the ideal desk solution to help wrangle it all together, though the Magnus is working to achieve that.
Designed for both gaming and working, the all-black desk is sleek and minimal looking, which is perfect for those who prefer a minimalistic aesthetic. Standing at 735mm tall, the desk is non-adjustable in height, short for leg modifiers that can be tweaked for 20mm adjustments to cater to uneven floors, but is fully optimised to fit Secretlab chairs. The armrests can fit under the desk no matter what angle the chair is set, which means that even when you're reclined, the desk is of perfect height to accommodate your adjustments.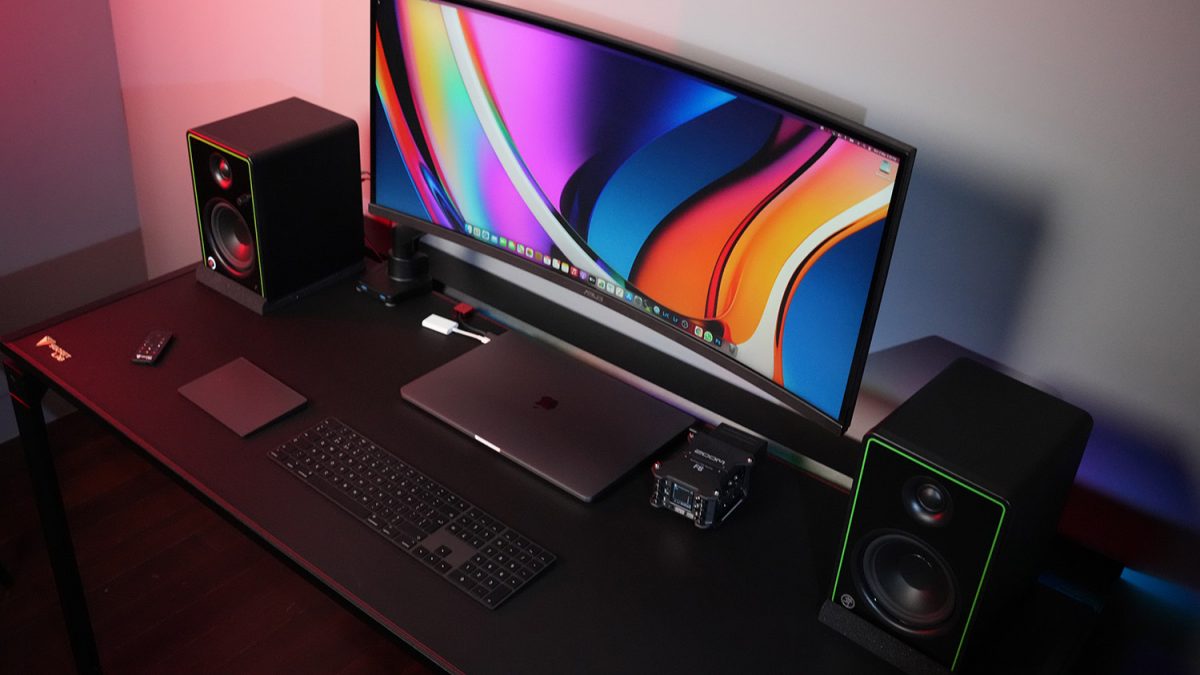 What separates this table from other gaming desks are its magnetic features. The Magnus Metal Desk boasts accessories that adds functionality to the overall product, such as the Magnetic Cable Fastening Straps (S$14) that keeps the wires rolled neatly and the Magnetic Cable Sheaths (S$39) that hold down cables and tidies the workspace to help keep the desk and mind clutter-free.
That wire from the monitor that needs to connect to a power point? Simply loop it under the table and into the bracket that attaches any wire to the leg of the table. Bye bye unsightly, dangling cables.
There are also these magnets that may be small but makes a whole lot of difference to your setup. If you are one to always lose sight of your cables or damaging them because of improper storage, these Magnetic Cable Anchors (S$19) are for you. Just place them on the desk and it shall remain where it is.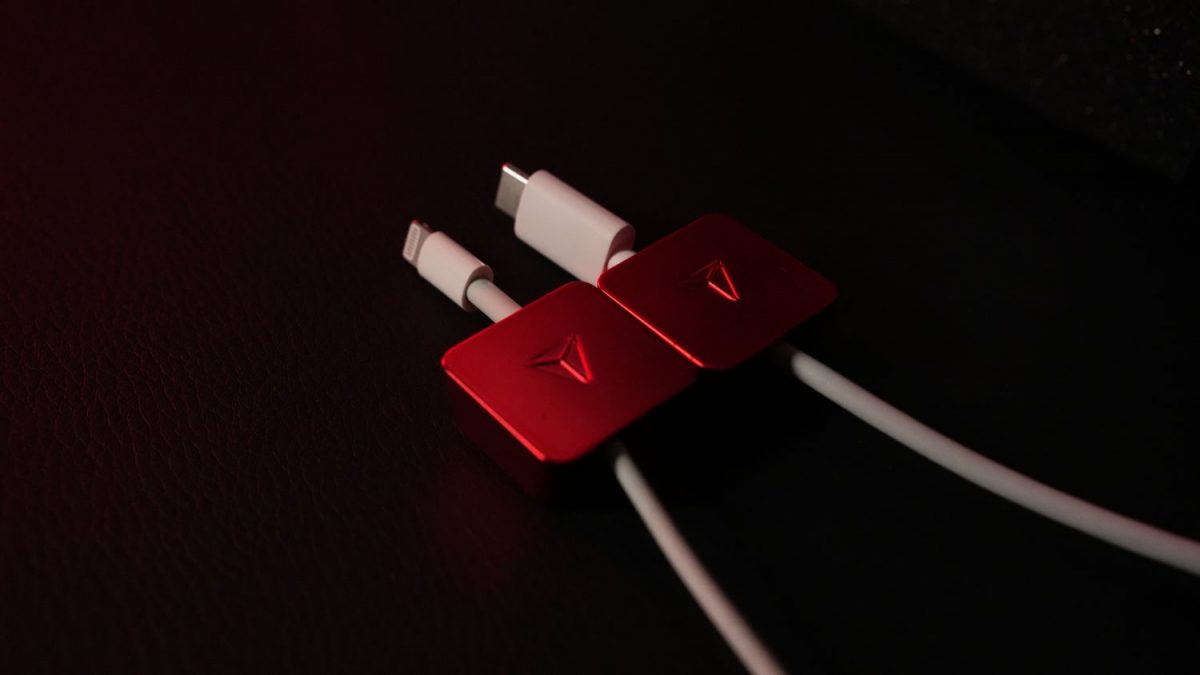 In addition to cable management, wires and cables are kept hidden through a tray cover that can be accessed through the top, rear-hinged part of the desk. The cover is wide enough to store cables, extension plugs and other accessories to keep users' entire set-up clutter-free and manageable, and neat-freaks will rejoice with a feature such as this.
When you close this flap, there is a thin gap that is more than just aesthetics. For those looking at mounting their monitors, you can mount it using a standard mount, and the flap and gap leaves enough space for the mount, such that you can close that flap nicely.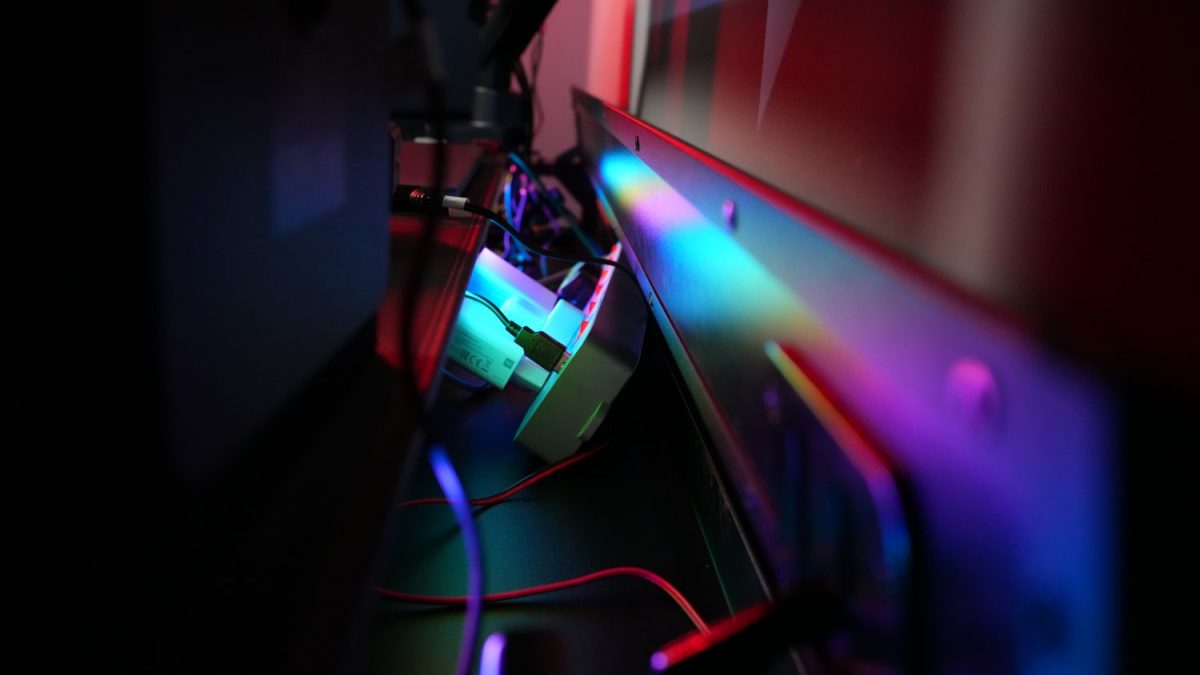 Wait a minute. What if you need to access the tray but don't want to use the flap? There's a removable metal grille in the front of the undercarriage tray that you can access, if you want any cables to travel the length of the table, but still kept hidden, like say, a corded headset to the mini-tower on your table. The tray can also be used to house external hard drives so that they don't occupy precious space on your tabletop.
If you are worried about uneven floors, Secretlab has you covered. Each leg comes with an adjustable notch for you to raise each of the four legs to 20mm independently for your desired height.
While most of the desk is made out of metal, including the legs, the steel chassis comes powder-coated with an obsidian finish to avoid the dangers of conducting electricity. Users will not have to worry about shocks as well as the desk itself has a PU leather table topper which not only protects but provides one with another level of comfort. And if you're tired of a black top, Secretlab says it will be launching different MAGPAD Desk Mats, including special licensed editions that cost S$69, in various colours and designs in the future, ensuring that you don't have to force an all-black table in your home.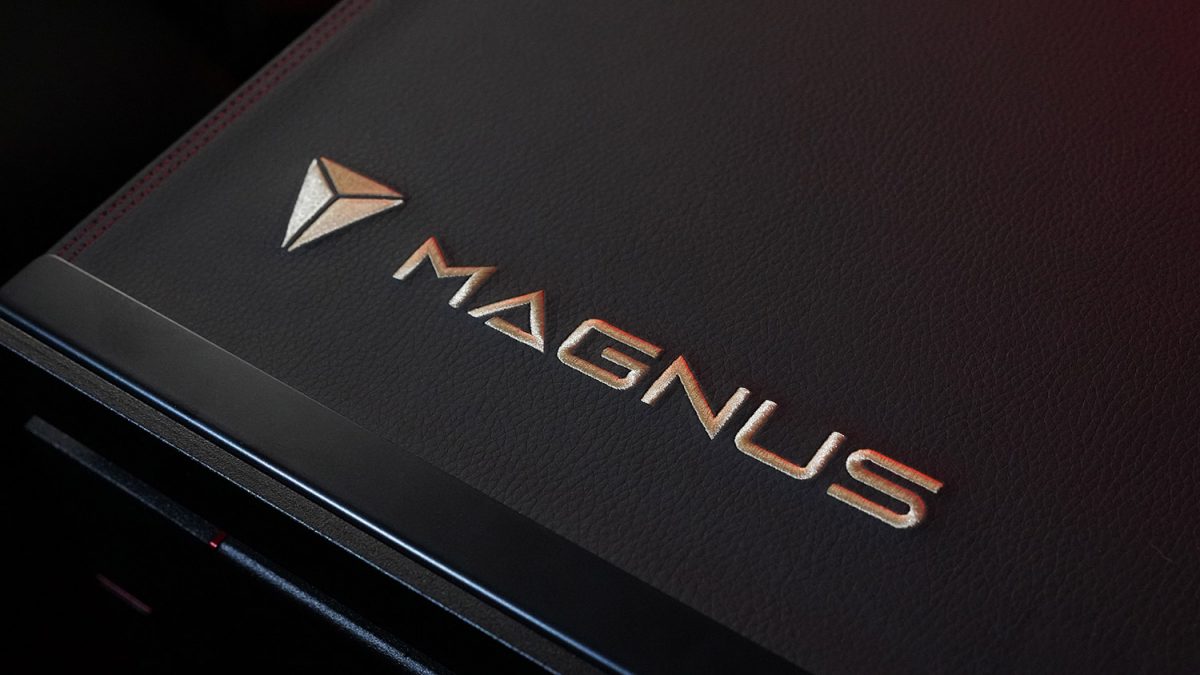 Secretlab introduces its MAGRGB Diffused RGB LED Strips (S$69) that features 96 individual LEDs per meter. This addition to the desk adds more character and element to the plain all-black design the desk comes in. To toggle between the four custom lighting presets and seven different colour options, the RGB LED Strips come with a remote control for users to toggle between.
This is a good start as Secretlab explores other complementary products to expand its range. Right now we wouldn't say it's perfect (The space between the undercarriage tray and rear flap is wide, but not deep enough to fit an Apple MacBook Pro charger plugged into a power strip), but it does fit nicely into the needs of folks who are big fans of the brand. If you're looking to take your gaming set up to another level, Secretlab has taken much of the stress behind finding the perfect table out of your hands – for a price.
The Secretlab MAGNUS Metal Desk is currently available to be purchased starting from US$449 (in the U.S.) and S$499 (in Singapore).
Summary
The new Secretlab MAGNUS Metal Desk is a great start to their expansion out of gaming chairs. With magnetic features that help to de-clutter wires and cables, this all-black gaming and working desk is a sleek addition to your set up.
Aesthetics -

8/10

Build Quality -

8/10

Performance -

8/10

Value -

9/10

Geek Satisfaction -

8/10