Hiking converts, beach lovers and binge watchers, listen up! Encounters with nature can be enriching, fun in the water can be refreshing, and Netflix and chilling can be comforting, but the only way to take these experiences to the next level is with a portable audio device to keep you company wherever, whenever.
Enter the Sonos Roam, a small, compact speaker that marks the premium audio brand's most affordable and most portable waterproof speaker, allowing users to enjoy good music within your four walls or on your greatest adventure. Measuring at 6.1 x 2.4 x 2.4 inches, the Sonos Roam is sized like a 500ml bottle, and weighs a mere 425g, making it handy for travelling while taking very little space on your table, kitchen counter or any other surface it is placed on.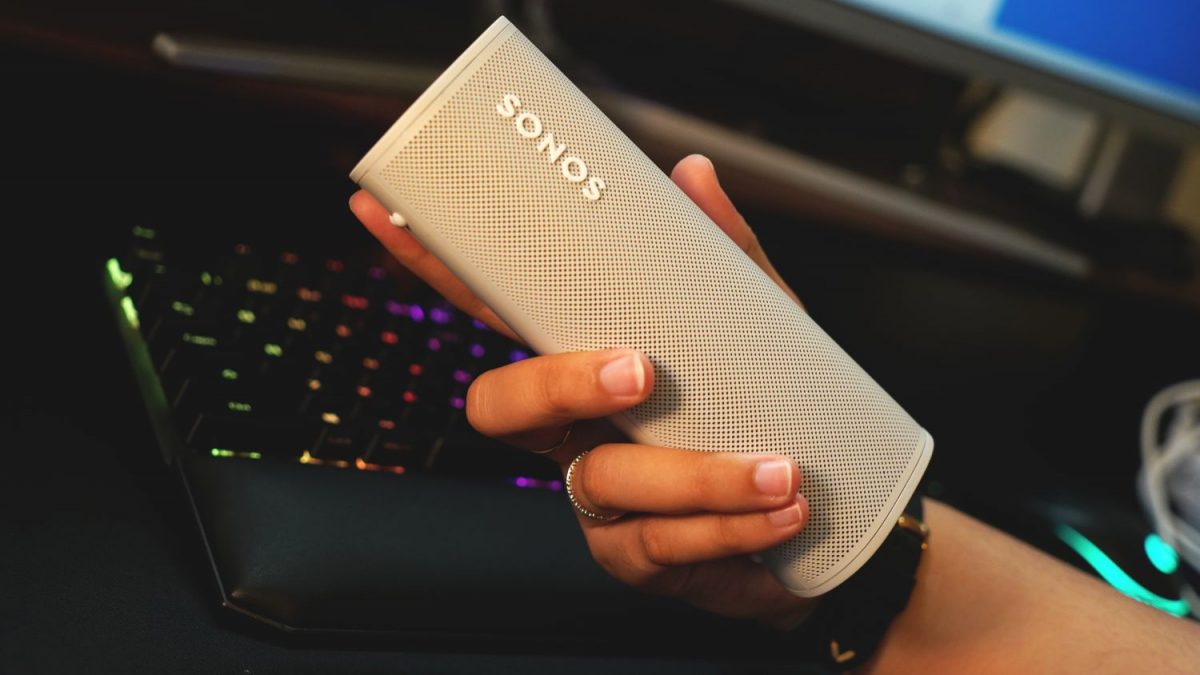 Meant to be a beast wherever you roam, the Sonos Roam's durable design is sealed from dust and is fully waterproof. With its IP67 rating, the Roam can be submerged in up to 1m of water for 30 minutes. That's enough time to save your Roam if you ever get into a tiny accident on your outdoor adventure.
Coming in two colours – shadow black and lunar white – the speaker's sleek and minimalist design fits neatly into any room. The white review unit offers the Sonos logo in white, making the Lunar White unit look sophisticated, minimalist and aesthetically pleasing.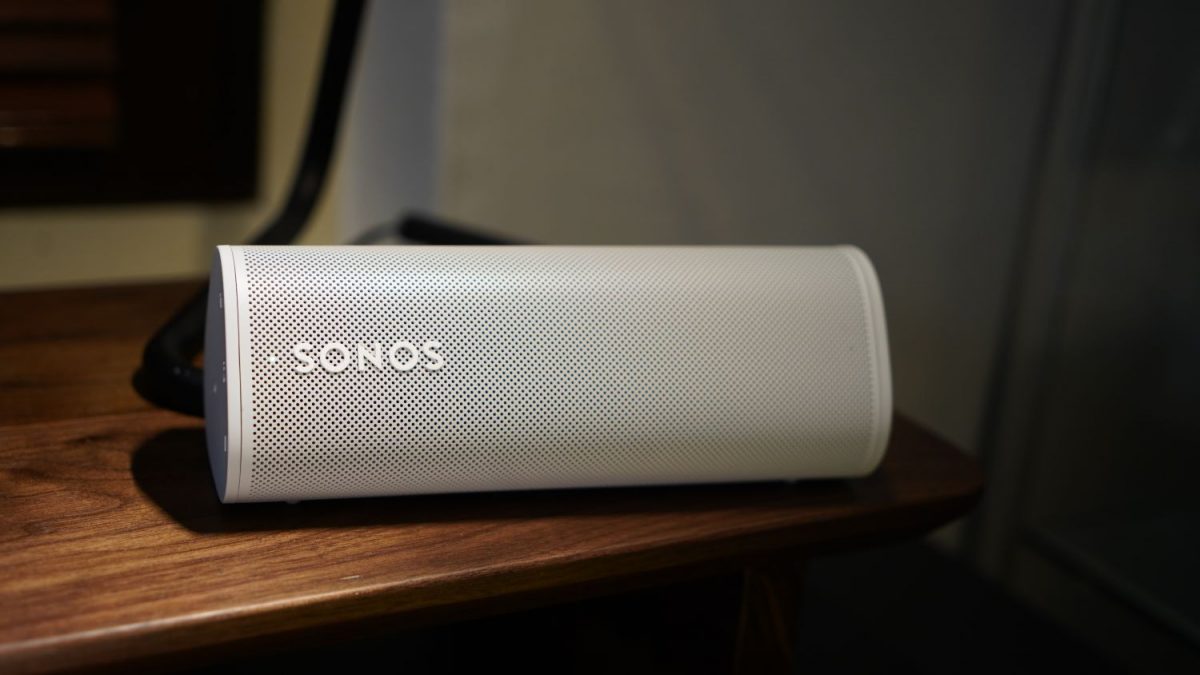 On the back of the speaker, users can find a slim thin button that acts as the speaker's power button, along with a USB C charging port. Hold the same slim button for a second and it activates Bluetooth pairing, and holding it for five seconds turns the speaker off. On one side of the speaker, there's a Play/Pause button, a microphone button that activates Google Assistant and Alexa voice assistant, and a Plus and Minus button for volume controls. To skip a song, users will have to double press the Play/Pause button. Likewise, to go back to a previous song, a triple press on the Play/Pause button would do the trick.
Looks aside, what we truly care about here is its sound quality, unique features, and how it performs when compared to other speakers in the market. For starters, the small and handy speaker packs a punch, and ironically, sounds incredibly chunky for its size, coming across as huge-sounding, leaning a little heavy on mid tones with an emphasis on the bass.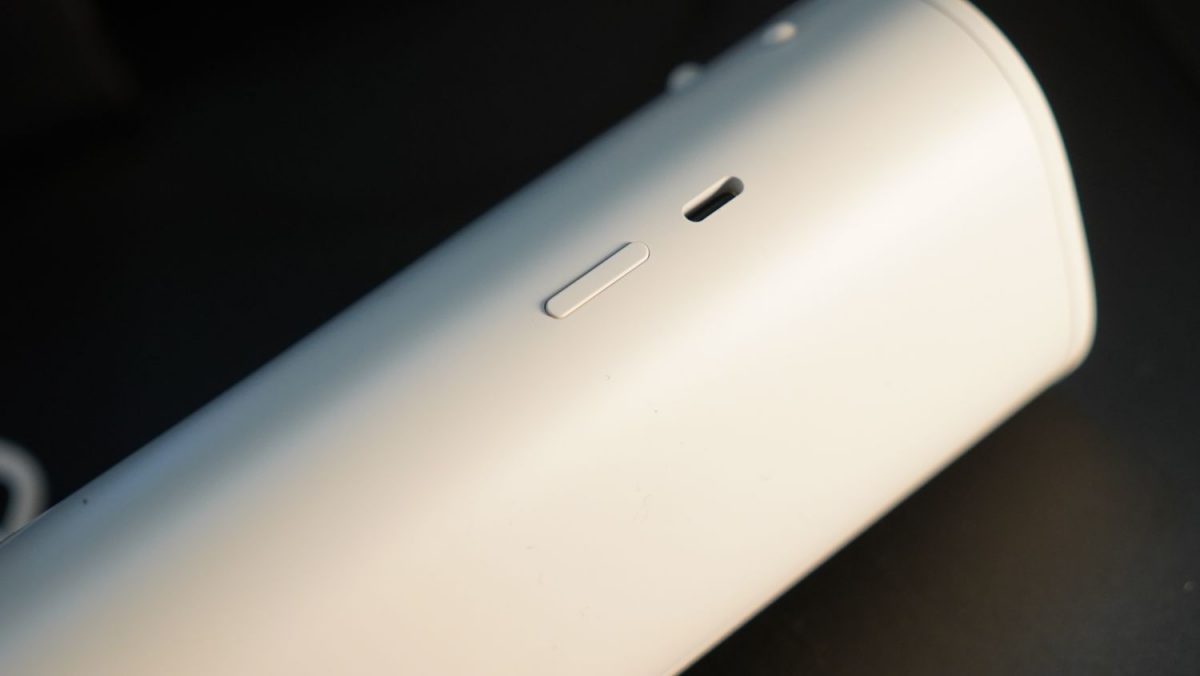 Sound pumping out of the small Sonos Roam not only reach your ears, it will also hit your body. Marrying that sound quality with Sonos' unique Trueplay feature that recalibrates sound according to the size and make of the room, listening to bass boosted music is otherworldly, and watching movies, especially action-packed or horror movies, presents a heart-pumping viewing experience. Fans of bass will definitely enjoy the Sonos Roam a little bit more than regular listeners. A bodily-experience coming out from a tiny-bodied speaker? We're impressed.
That said, high notes are difficult to hear and the heavy bass may affect clarity at certain times. Depending on what you're listening to and how it's mixed, certain songs can come off muddied. During our test, we played 'Streets' by Doja Cat and 'Plastic Hearts' by Miley Cyrus. 'Streets', an R&B song with one of the most satisfying bass drops in today's music, performed amazingly on the Roam, but Cyrus' pop song didn't reach the same effect and was slightly unclear.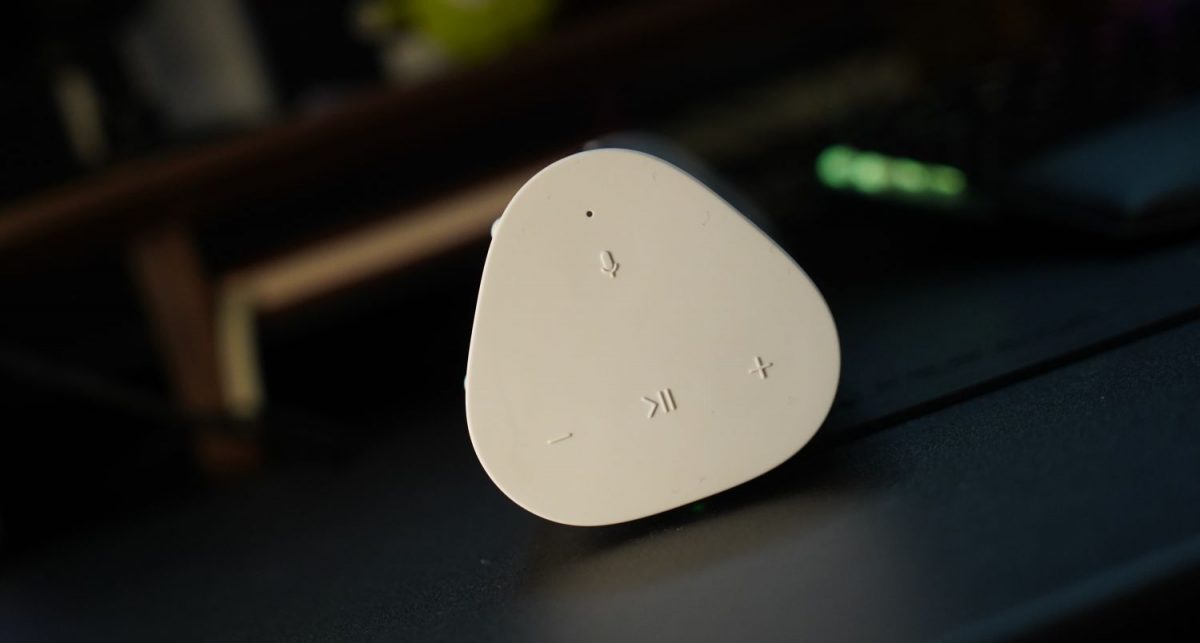 This is where the listener's preference plays a big role. Sonos has worked very hard on delivering clarity and tight bass. Whilst bass is definitely emphasised in the speakers, it is in no way exaggerated. Audiophiles who appreciate bass and Sonos' level of clarity will find the Sonos Roam (and possibly any other Sonos product) up their alley.
Moving on from the listening experience, the true powers of the Sonos Roam lies in its extra features, its usability and its longevity.
Not many speakers can deliver sound quality like Sonos, but bass-focused speakers that are also portable are not a rarity in the market. The likes of Bose and JBL are some of the popular ones that come to mind, but what the Sonos Roam has that other speakers don't have are Sonos' very own Trueplay and SoundSwap features, the ability to support both Alexa and Google Assistant and a user-friendly app that is accessible and easy to use.
What is SoundSwap? SoundSwap is a new feature that Sonos launched with the Roam that allows users to move sound around and transfer music to different Sonos speakers in their home. Users can effortlessly move the sound to and from their nearest speaker just by pressing the Sonos Roam Play/Pause button for about 5 seconds. After pressing the button for 5 seconds, the Roam will prompt other Sonos speakers on your network to emit an ultrasonic frequency sound. Continue to press the button for another three seconds and the Roam will transfer music playing on the roam to the nearest speaker.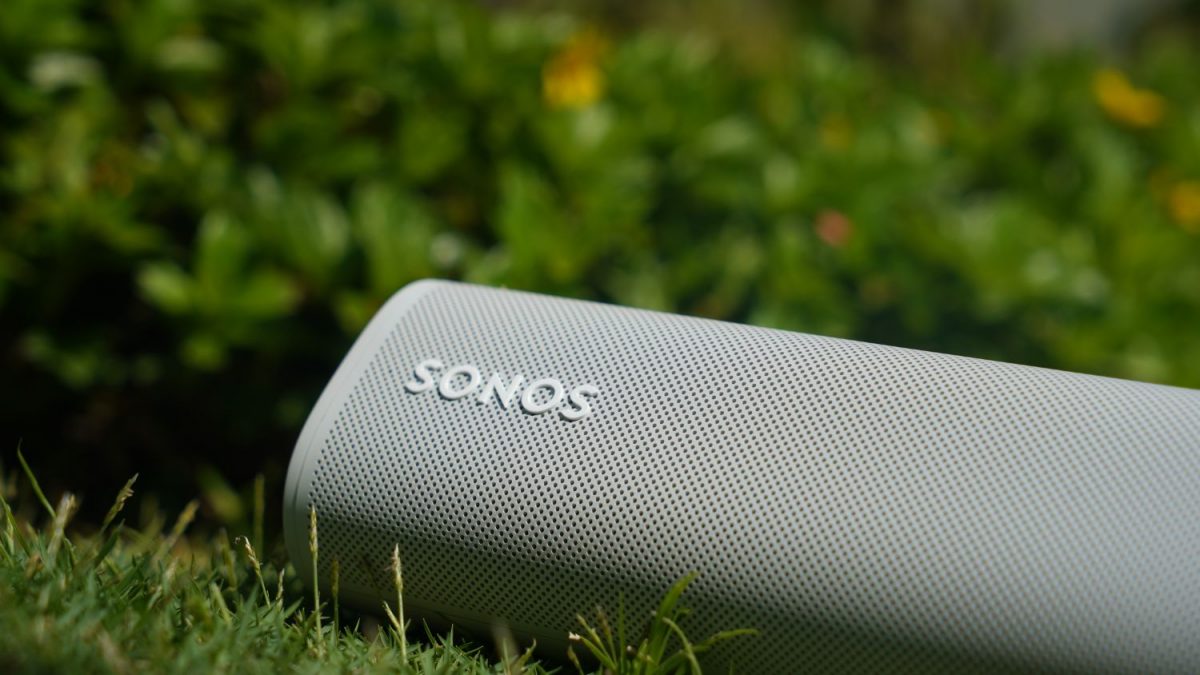 This only works when all speakers are connected to the same WiFi network and have strong WiFi connectivity and signal strength. This feature that comes with the Roam is compatible with every Sonos speaker except for home theatre setups, Sonos Play:3, Sonos Play:1, Sonos Port, Sonos Connect, Sonos Connect: Amp and Sonos Boost.
With the SoundSwap feature on the Roam, you can easily transfer and play the music you're currently playing on the Roam to your Sonos 1 in the kitchen, or the Sonos Move in your living room with ease.
Touching on the Trueplay feature again, the brand's Trueplay recalibrates sound according to the size and make of the room. With the Roam, Trueplay and recalibration are completely automatic so all you have to do is sit back and enjoy the sound.
As you can already tell, the Roam focuses on making the listening experience effortless. Taking it a step further, the Roam connects to the WiFi network when in range and automatically repairs with the user's phone via Bluetooth the moment the user leaves the house or is disconnected from the WiFi network. The transition from WiFi to Bluetooth pairing is quite seamless, with maybe a one-second delay.
Supporting Alexa and Google Assistant, users can connect to their preferred virtual assistant and can make commands with the Roam. Such commands include asking the time, checking traffic and the weather, and even requesting to play songs from the user's connected Spotify account.
In this day and age where even TVs are either Google or Alexa enabled, the Sonos gives users the convenience and choice of both assistants. Setting up Google Assistant was an incredibly easy task, and if the user ever decides to no longer use Google Assistant on the Roam, it's absolutely no issue. Users can just as easily switch from Google Assistant to Alexa and set that account with a few simple steps. And for free too.
Last but not least, usability of the Roam is made trouble-free with the Sonos app. The Sonos app allows users to set up the Roam within 2 to 6 minutes and gives full access and control to the Roam and any other Sonos product the user has. With a decade worth of experience, the Sonos app remains the simplest app to use out of all other multi-room audio apps. Yes, even better than Chromecast at times.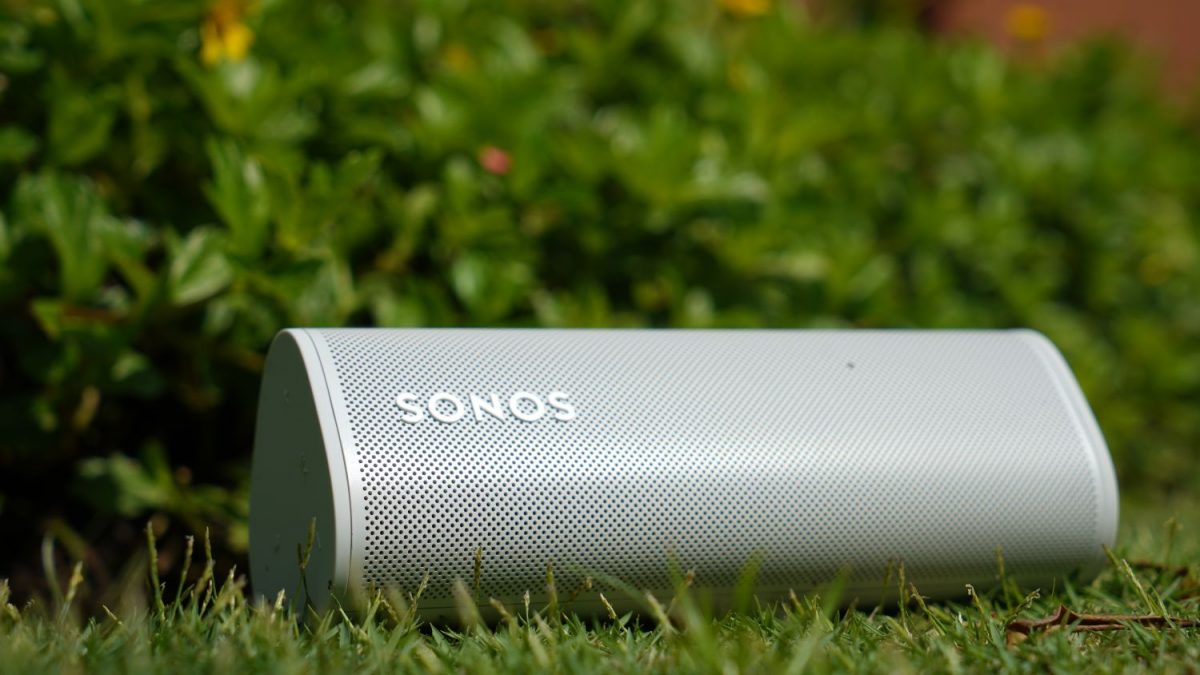 With the app, users can also pair two Roams together to get stereo sound. Under the settings tab, users can go to systems, followed by products and tap on the speakers they'd like to use in their stereopair. Both the Roams have to be added to your Sonos system as separate rooms in order for it to pair.
Retailing at S$299, the Sonos Roam delivers what it promises. For all of its unique features and sound quality, the price tag certainly adds up. Again, with Sonos famed for being more on the pricier side of the scale, the Sonos Roam not only gives the best that Sonos has to offer in something compact and portable, but also for an undeniable price. As justified as the price tag is, users who are looking for a simple portable Bluetooth or Wi-Fi enabled speaker and aren't going to make use of all the features Sonos has to offer, would be better off looking elsewhere.
Sonos Roam is available now on Lazada.
GEEK REVIEW SCORE
Summary
The Sonos Roam is all you ever need in a premium speaker in a tiny-body that is perfect for listening at home, or out on your greatest adventure whenever, wherever. 
Aesthetics -

8/10

Build Quality -

9/10

Performance -

8/10

Value -

8/10

Geek Satisfaction -

8/10