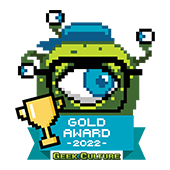 The less-is-more approach has been enjoying an increase in popularity lately, but sometimes it's not a bad idea to revisit the roots of tradition. In the case of the ROG Strix Scar 15 G533, ASUS does a good job at dishing out the reminder that powerful, solidly-built laptops were once a product of great appeal and desire, reinforcing the age-old size-equals-performance rhetoric.
It's a trend that has been ditched for a modernised preference for lightweight, efficient laptops, where on-the-go gaming and productivity is becoming the norm. This is where the company comes in to pick up the gauntlet, packing an impressively formidable concoction of raw power, speed, and aesthetics into a bulky 2.3kg chassis.
As a matter of fact, there's nothing about the laptop that screams portability. Measuring 35.4cm in width and 25.9cm in height, the Scar 15 is chunky in every sense of the word, with an additional deck of ports at the rear lending to the weight. The extra heft, however, is thankfully balanced out with a sleek, well-proportioned shell that offers a touch of aesthetic appeal.
For starters, the laptop inherits the usual RGB elements from the gamer design scheme, carrying on the front and sides a strip of light that exudes soft colour tones when the laptop is in use. The lid, like the main chassis, comes decked out in a solid slab of matte metal, and is extremely resistant against forceful budges and flex. A swish dot motif accompanies ASUS' signature metallic logo on the other side, which brings a more layered variation to an otherwise flat look. It does feel a little like wasted potential, however – with a similar skin to the AniMe Matrix display on the ROG Zephyrus G14, perhaps there should have been more customisation options, especially since its starting S$3,598 price tag is hardly a small sum.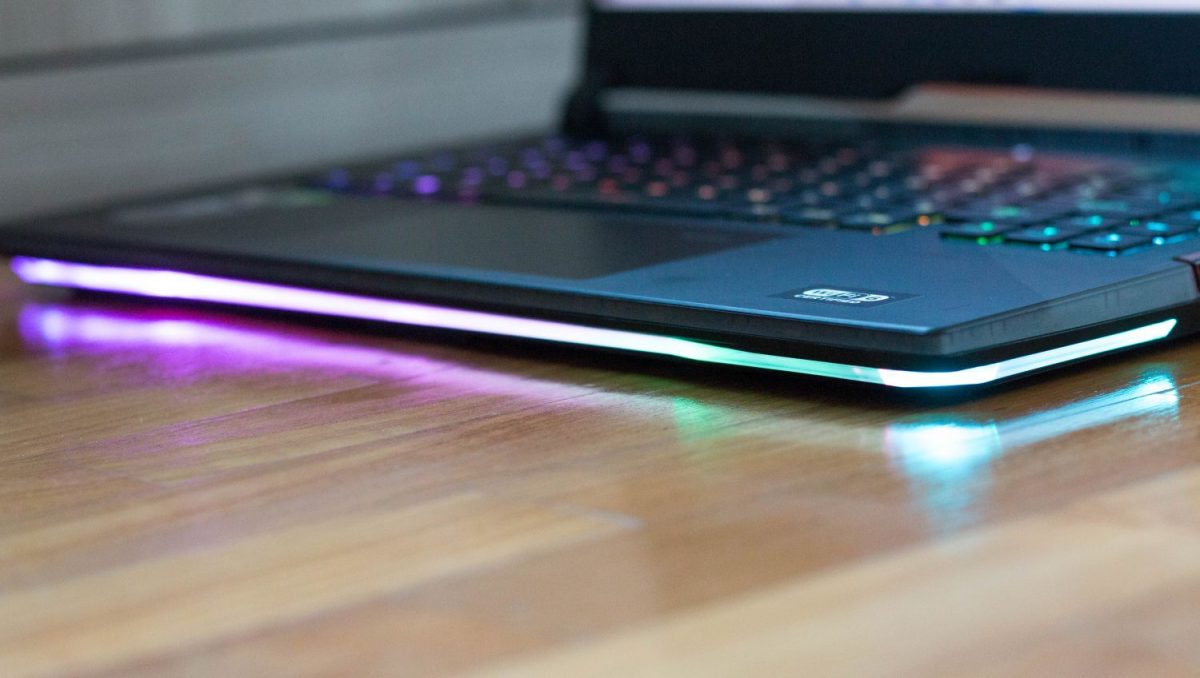 As a partial fix to that lack of personality, the Scar 15 offers three different back plates in the box: metallic silver, translucent gray, and dark gray. Each of these can be easily snapped onto the laptop, with their magnetic properties allowing for an easy swap or removal process.
Moving on to the rear, users will find a generous spread of ports at their disposal, including the PSU, HDMI, USB-C and USB-A options. Two extra USB-A ports and an audio jack have been added to the left side, while the security-enhancing tool Keystone II sits on the right. The latter is a proud member of ASUS' proprietary family, but it might have been more sensible to swap the latter out for a, say, SD card reader, for increased practicality instead.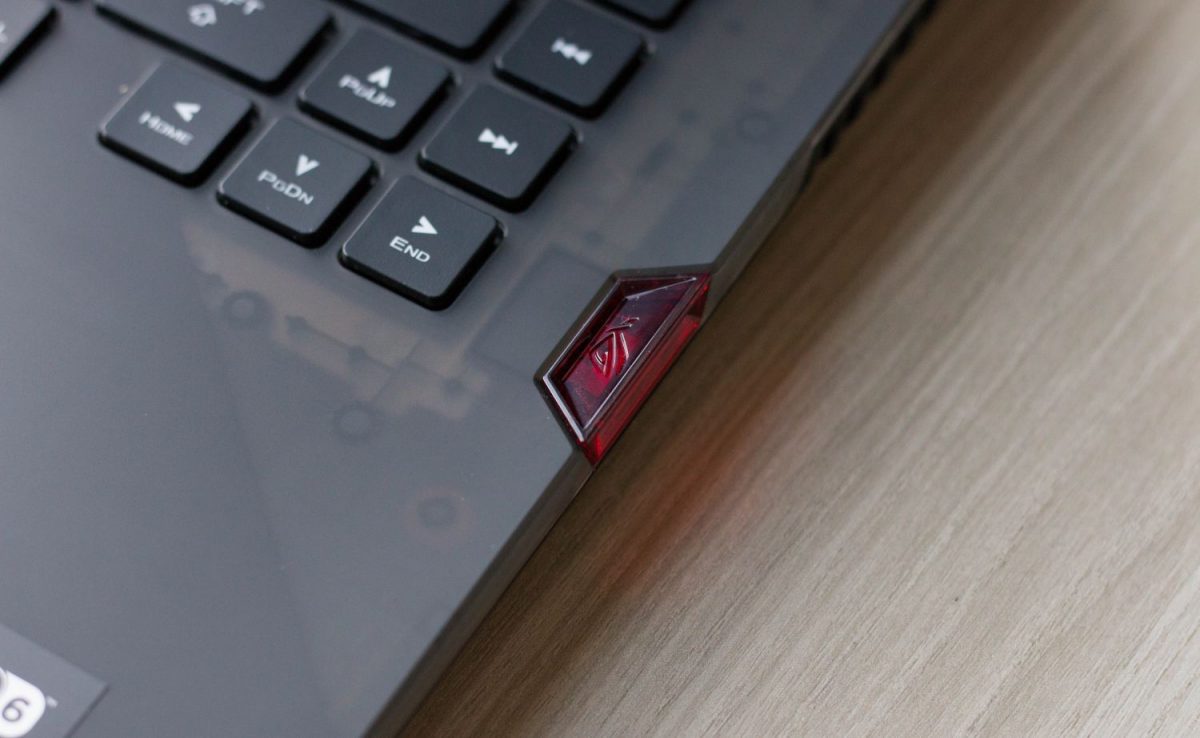 Where the laptop is primarily manufactured with matte metal, its interior – the area around the keyboard and trackpad, to be more specific – features a smooth plastic fit. The resulting slash of see-through plastic makes for a nifty, stylish touch that reveals the metalwork underneath, but the material is easily a double-edged sword for the sheer amount of fingerprints it attracts. It isn't exactly wipe-friendly, either: even after repeated tries at removing the smudges, some of the stubborn oil residue still continues to sit on the surface. What this translates to is an increased maintenance on the user's part, though that's hardly a dealbreaker.
The Scar 15 is a real looker, but what's even more impressive is its equally-competent performance. Equipped with the deadly combination of an AMD Ryzen 9 5900HX processor, 32GB RAM, and 8GB of NVIDIA's flagship RTX 3080 graphics chip, it makes high-spec gaming a smooth walk in the park, clocking an impressive frame-per-second (FPS) count across various games, alongside a 300Hz refresh rate. In Performance Mode and plugged into a power source, Horizon Zero Dawn: Complete Edition hovered around an 80 to 90 fps average on Ultra settings, while Monster Hunter: World never dipped below 90 fps on Highest. The Witcher 3 and Red Dead Redemption 2, meanwhile, coasted comfortably through with an average of 125 fps and 100 fps respectively on Ultra.
For titles like Apex Legends, Overwatch, Hades, and Devil May Cry 5, the laptop impressed even in the heat of action on the highest settings, reaping an average count that goes beyond 150 fps. There was little to no performance lag observed from all tested games as well, with visuals sporting a sheen of allure and crispness across the board. The finer details of gameplay have also carried over well, resulting in more elaborate environmental textures and intricate designs within the game worlds.
The Scar 15's graphical prowess is further sharpened by its QHD display (2560 x 1440 pixels) that ushers in a higher-than-usual pixel density of 188 ppi – a step-up from the 141 ppi industry standard on a 1920 x 1080 screen. Coupled with a near-100 percent sRGB colour gamut, it offers accurate, rich tones, great contrast levels, and decent blacks, with no light bleeding observed at the corners.
While it's best used for gaming and watching videos, its display capabilities are relevant to the content creation process as well, especially in the fields of photography, video editing, and animation. The laptop's combo of great processing power and colour accuracy also allows for a more efficient workflow, pitting it as a viable, affordable alternative against 4K options available on other competing models.
That's not to say that the display is free of flaws, though. Most noticeably, its lack of a camera, which is surprising for a machine in this day and age, means that users will have to attach an external webcam for interactive purposes, such as participating in Zoom meetings, or streaming live gameplay on Twitch, YouTube, and the like. Needless to say, there won't be any facial recognition features, so users are only left with the traditional password approach to lock or unlock the device, given that the biometric function is missing too. Additionally, users may find themselves having to adjust the scaling options at times to bump up the sizes of fonts and icons from the 150 per cent viewing default.
As this review unit is configured to the best specifications, do note that there'll be differences in display and performance results on the other less-costly builds. If the S$4,798 maximum price is a little too hefty, there's the choice to downgrade the Ryzen 9 5900 HX processor to the Ryzen 7 5800H, the RTX 3080 graphics card to the RTX 3070, the 2560 x 1440 resolution to 1920 x 1080, and 16 GB RAM to 8GB.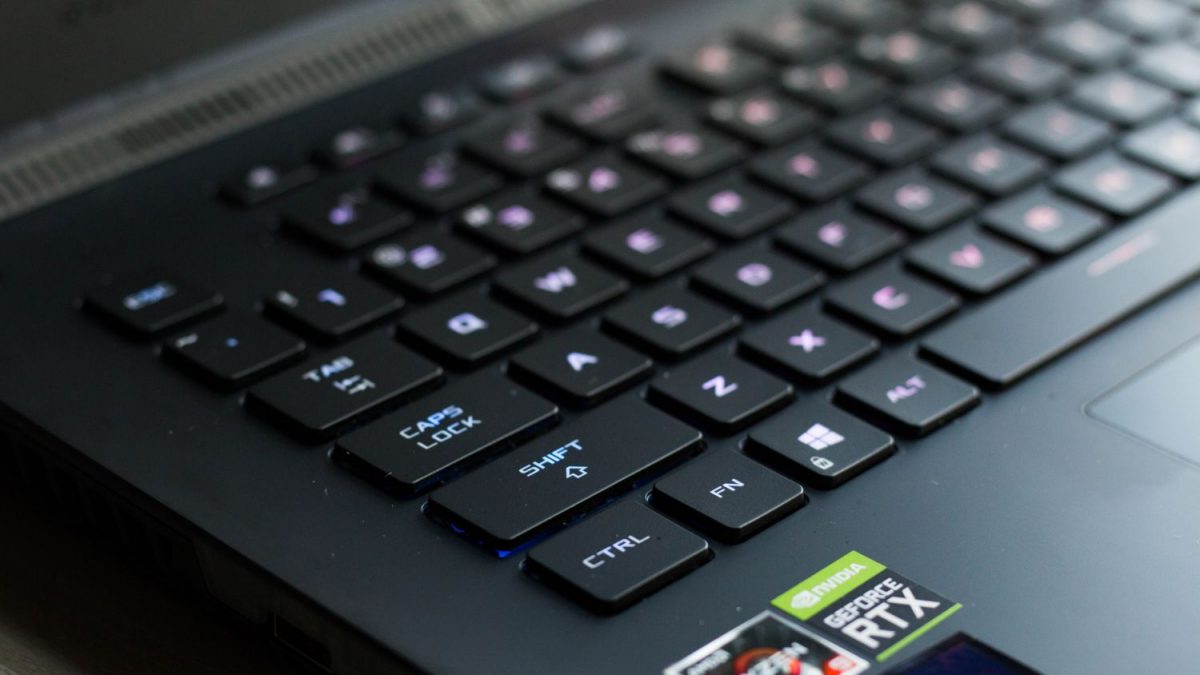 One thing that remains constant across the board, however, is the Scar 15's first-rate RGB-backlit keyboard. Unlike its usual laptop counterparts, the device ships with optical mechanical switches, lending a tactile touch to the typing and gaming experience. Responsive, clicky, and comfortably spaced out, it should prove a hit among the mechanical keyboard community. The non-mechanical users, meanwhile, will likely need some time to get used to the bouncier and tighter feedback.
For the most part, users should be able to fall back on their usual typing speed and habits fairly quickly without making too many typos, though the adjacent placement of the Shift and arrow key on the right side does feel a little strange. The five rubber-domed keys on the top left provide convenient access to multimedia controls, but it'd be good if there were other more useful keys, such as the fast-forward-slash-skip button, could be added to the row.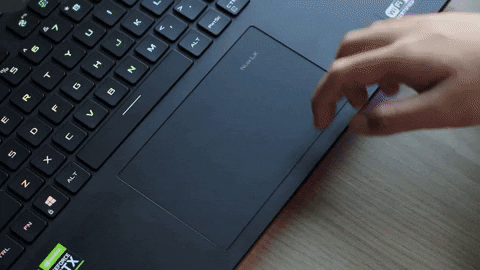 At the base of the keyboard is an enormous glass trackpad that also doubles up as a number pad. Clicking on the small NumLock icon on the top-right corner and holding it down activates the grid, where users can input their desired numbers by tapping on the surface. In contrast to the predecessor, this Scar iteration now boasts clumsier physical click buttons that cause rattling when more force is applied to the surface. Utility, fortunately, remains unchanged: the touchpad proved to be responsive and accurate, easily registering each click and tap if executed gently.
A common issue with gaming laptops is the abysmal runtime, but the Scar 15 seeks to combat this with a 90Wh battery packed into two forms: the industry-standard power brick, and a more compact and lightweight USB-C adapter that supports up to 100W charging. The result is a more-than-acceptable success, with the laptop tapping out after six hours of medium use (watching Netflix shows, listening to Spotify, web browsing, and working on Google Drive) at 60 per cent brightness, and one hour or so in gaming sessions with no fps limit. Reaching full charge from an empty tank is expected to take around one and a half hours with the power brick, which is pretty decent.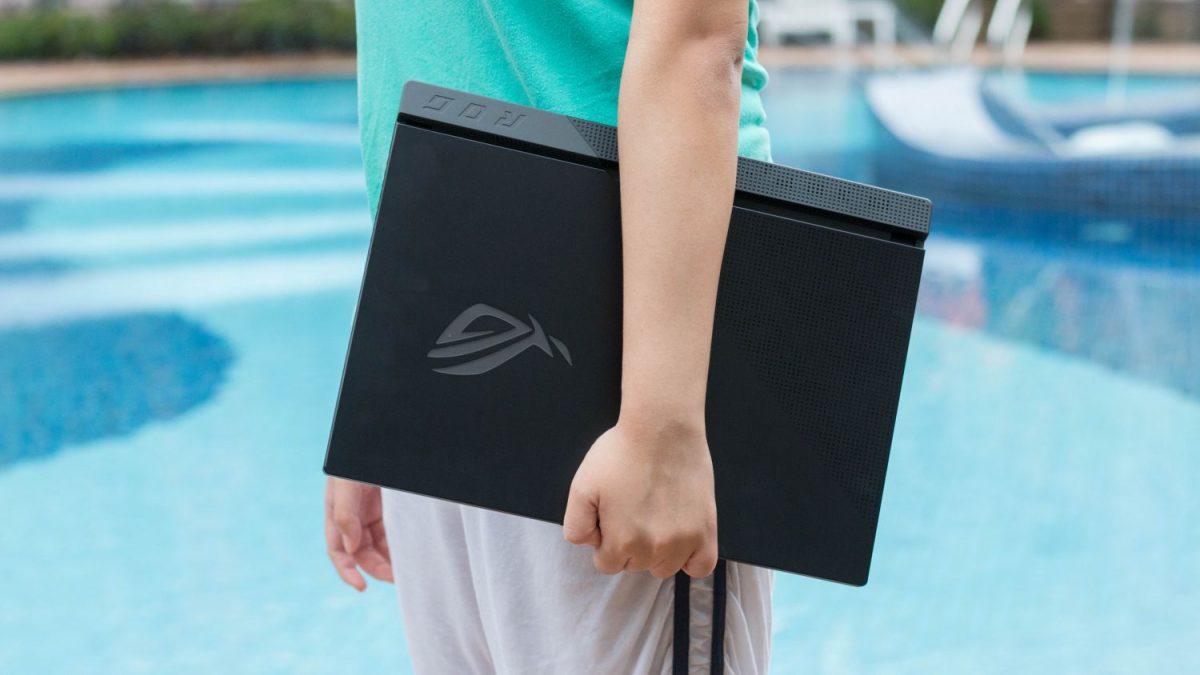 The ASUS ROG Strix Scar 15, in more ways than one, is one beauty of a powerhorse that ticks all the checkboxes for a desktop replacement laptop. Hefty cost notwithstanding, it has plenty of quality picks that are well worth the investment, from the near-impeccable gaming performance to the impressive, gorgeous visual prowess, despite missing out on some practical features. It's hardly the sveltest RTX 3080 laptop on the market, but more than makes up for the lack of portability in raw, beastly power – and for some, that's all that really matters.
GEEK REVIEW SCORRE
Summary
The Strix Scar 15 isn't the world's first 2560 x 1440 gaming laptop, but it's certainly one of the best picks that deserves its "beat the best, be the best" tagline. 
Aesthetics -

8.5/10

Build Quality -

9/10

Performance -

9.5/10

Value -

8.5/10

Geek Satisfaction -

9/10
---

Drop a Facebook comment below!