2018 was an amazing year for movie fans, with the likes of Avenger: Infinity War, Spider-Man: Into The Spiderverse, Mission Impossible: Fallout, Black Panther and Aquaman dominating the box-office, and 2019 looks set to be another amazing year with pretty much the same, namely long anticipated sequels, reboots and remakes.
But we're not complaining because 2018 also gave Hollywood one of its best years in the business, which goes to show that if you make what audiences want to watch, it's a win-win for everyone. With that said, here is a list of 4o movies (in chronological order) that we can't wait to catch in 2019!
---
1) Glass (18 January)
Despite a bumpy last couple of years, M. Night Shyamalan's proved that he's back to form with the release of Split in 2016. Glass is the final arc of the trilogy, and a sequel to both Split and Unbreakable. Cinematic crossovers might seem like a recent trend, but David Dunn (Bruce Willis), Elijah Price (Samuel L. Jackson) and Kevin Wendell Crumb (James McAvoy) set the stage many years ago.
2) The Lego Movie 2: The Second Part (8 February)
Lego Movie 2 is the direct sequel to 2014's The Lego Movie, which received a 96% fresh rating on Rotten Tomatoes. Lego Movie 2 will see Chris Pratt reprising his role as the naively optimistic Emmet Brickowski, Master Builder of Lego World and rescuer of friends and loved ones after Lucy (Elizabeth Banks) and several others are captured by an intergalactic invader named General Sweet Mayhem.
3) Alita: Battle Angel (14 February)
Produced by James Cameron (Avatar, The Terminator), this adaptation of a Japanese manga was originally supposed to be released in the summer of 2018 before being pushed back to a December release and then getting further delayed when Fox executives decided that they wanted to avoid the many competitions coming out that month. This movie, that is finally getting a February release, stars Rosa Salazar (Bird Box) in the role of the titular heroine Alita, a cyborg girl who gets rescued from the scrap heap by a scientist and enlists his help to face the demons from her past.
4) How To Train Your Dragon: The Hidden World (22 February)
How To Train Your Dragon is back for its third, and what seems to be its last installment, as it sees Hiccup ruling the village of Berk, now a dragon utopia, alongside his partner Astrid. When the sudden appearance of a female Night Fury coincides with the biggest threat the village has faced, Hiccup and Toothless must embark on a journey to find the legendary hidden world to save the lives of everyone they care about.
5) Captain Marvel (8 March)
Thought we were done with superhero movies? Think again! Set in the 1990s and a previously unseen time period of the Marvel Cinematic Universe, Captain Marvel follows one Carol Danvers (Brie Larson) as she becomes one of the universe's most powerful hero, when she finds herself caught in the middle of an intergalactic war and has to ally herself with others to try and save Earth.
6) Us (15 March)
Details about Jordan Peele's follow up film to the surprise horror hit Get Out is scarce, but the film seems to be promising with its impressive cast that includes Lupita Nyong'o (12 Years A Slave, Black Panther), Elizabeth Moss (The Handmaid's Tale), and Winston Duke (Black Panther).
7) Dumbo (29 March)
Dumbo will be the first of three live-action remakes that Disney will be releasing this year. This adaptation of the 1941 animated classic comes to us from visionary director Tim Burton (Nightmare Before Christmas) and tells the tale of a circus elephant with the ability to fly. Check out those ears!
8) Shazam! (5 April)
One thing Shazam will definitely not be described as is dark and dreary. Director David F. Sandberg (Annabelle: Creation, Lights Out) picks up the reins for this movie, about fourteen-year-old Billy Batson (Asher Angel) who gets the power to transform himself into the adult hero Shazam (Zachary Levi) aka the real Captain Marvel.
9) Pet Sematary (5 April)
Following the trend of new Stephen King movie adaptations, which started with the successfully adapted It, Pet Sematary makes its return. A story about the lengths people will go to with grief as a powerful motivator, Pet Sematary is a deeply unsettling movie and also one of King's best. This adaptation will be headed by Kevin Kölsch and Dennis Widmyer, the duo behind the 2014 horror film Starry Eyes.
10) Hellboy (12 April)
This reboot of Guillermo Del Toro's famous take on the graphic novel of the same name will see Hellboy (David Harbour) trying to stop Nimue (Mila Jovovich)—a resurrected Blood Sorceress out for revenge—without triggering the end of the world.
11) Avengers: Endgame (26 April)
Prepare yourself for the highly anticipated conclusion to the battle that started in Avengers: Infinity War, between Marvel's biggest band of superheroes and their greatest foe thus far, the Mad Titan Thanos. Plus, Ant-Man and Hawkeye are back to lend the rest of the Avenger's a hand in defeating (we hope) the Mad Titan!
12) Pokémon Detective Pikachu (10 May)
In case some of you have been living under a rock this past decade, Pokémon is the highest grossing media franchise ever, and this will be the first time this popular franchise, about capturing tiny monster-animals and turning them into your friends (or making them fight to the death for your own benefit), is getting a blockbuster release. Ryan Reynold (Deadpool) will be voicing the titular Detective Pikachu so be sure to expect nothing less than a sassy Pikachu with quips for days.
13) Rocketman (17 May)
This movie is in no way going to be a remake of Harland Williams' 1997 Rocketman but is instead a biopic on the life of musician Elton John. Directed by Dexter Fletcher (Eddie the Eagle) and starring Taron Egerton (Kingsman, Eddie the Eagle) as Elton John himself, this film depicts the story of John's life, from being a child prodigy to his musical partnership with Bernie Taupin (Jamie Bell). We're looking at the next Bohemian Rhapsody.
14) John Wick: Chapter 3 (17 May)
This third instalment in the John Wick series follows right where the second movie left off, with Keanu Reeve's titular hitman on the run after breaking the rules and murdering a high-level crime lord on the Continental – a sanctuary and day-spa for assassins.
15) Aladdin (24 May)
Disney is back once again with another live-action adaptation and this time it is a remake of the 1992 animated classic sans Robin Williams. With a stellar track record for live-action adaptations thus far, this remake seems to be one to look out for. Aladdin stars Mena Massoud as Aladdin, Naomi Scott as Princess Jasmine, and Will Smith as the Genie, a character made famous by the late Robin Williams.
16) Godzilla: King of the Monsters (31 May)
The giant lizard monster Godzilla is back once again and he brings with him Mothra, Rodan, and King Ghidorah for what hopefully will be an epic, all-out kaiju war. Over in the other corner, Vera Farmiga, Ken Watanabe, Sally Hawkins, Millie Bobby Brown, and Kyle Chandler round out the human cast for the movie.
17) X-Men: Dark Phoenix (7 June)
Originally slated to be released in 2018, the next and possibly final movie in the Fox X-Men Universe ended up being delayed, with its future uncertain in the face of the Disney's acquisition. Simon Kinberg's directorial debut, which centres around the character of Jean Grey (Sophie Turner), in what is probably the comic series' most popular story, seems promising – especially in light of the mess that was X-Men: Apocalypse.
18) The Secret Life of Pets 2 (7 June)
Minion-churning Illumination Entertainment is back once again with the sequel to their other hugely profitable animated series, 2016's The Secret Life of Pets. This second movie will once again follow the secret lives of Max and his friends when they are left alone by their owners. This time, Max will be voiced by Patton Oswalt instead of Louis C.K.
19) Men In Black International (14 June)
Thor (Chris Hemsworth) and Valkyrie (Tessa Thompson) are back in another film, but this time they are not fighting a powerful Norse goddess of death but are instead busy wrangling aliens that have found their way to Earth. Joining them is Liam Neeson (Taken) who seems to have gotten the whole kidnapping-of-his-daughter situation under control, and is now the head of the UK branch of MIB.
20) Toy Story 4 (21 June)
If you were surprised when Pixar announced that they will be producing a fourth Toy Story movie, you are most probably not the only one. Details about the movie are scarce but it is confirmed that the main cast will be returning and Toy Story 4 will be Josh Cooley's debut feature film.
21) Untitled Annabelle Movie (3 July)
The third instalment of the Annabelle series will star both Ed (Patrick Wilson) and Lorraine (Vera Farmiga) Warren from the original Conjuring movies, and is set to be a sequel to the 2014 movie Annabelle. Screenwriter Gary Dauberman (It, Annabelle, Annabelle: Creation) will also be making his directorial debut with this movie.
22) Spider-Man: Far From Home (5 July)
Sure the existence of this movie is a giant spoiler for the ending of Avengers: Endgame, but fans certainly are not complaining. Spider-Man: Far From Home will see the incredibly adorkable Peter Parker (Tom Holland) facing off against Mysterio (Jake Gyllenhaal), with Jon Watts back in the director's chair.
23) The Lion King (19 July)
Jon Favreau (The Jungle Book) is back once again to give movie-goers his take on another beloved 1994 Disney classic. Early reviews from sneak peeks seem promising, with claims that this live-action remake will be just as stunning as the original classic. There is also the formidable cast, with Donald Glover (Simba), Beyoncé (Nala), and James Earl Jones (Mufasa) lending their voices for this remake.
24) Once Upon A Time In Hollywood (26 July)
Featuring an entire cast filled with A-list actors and actresses, Quentin Tarantino's (The Hateful Eight, Pulp Fiction) latest period piece seems like one to definitely keep an eye out for. The film tells the tale of an actor and his stunt double trying to make a name for themselves just as the Charles Manson Murders are taking place.
25) Hobbs and Shaw (2 August)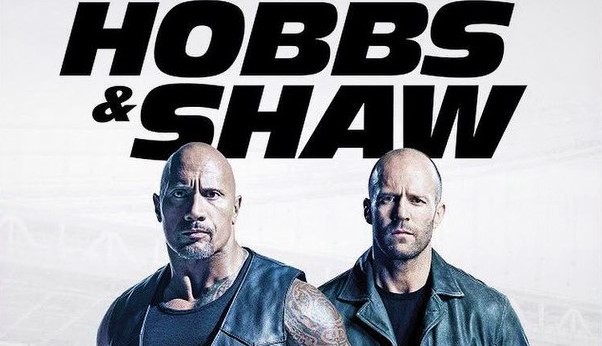 The Fast and Furious universe is coming back to the silver screen with their very first spin-off. Hobbs and Shaw is helmed by stunt-coordinator-turned-director David Leitch (Deadpool 2, John Wick), and features both Dwayne "The Rock" Johnson (Moana, Jumanji: Welcome to the Jungle) and Jason Statham (The Meg) as their popular characters pull off a new heist.
26) Scary Stories to Tell in The Dark (9 August)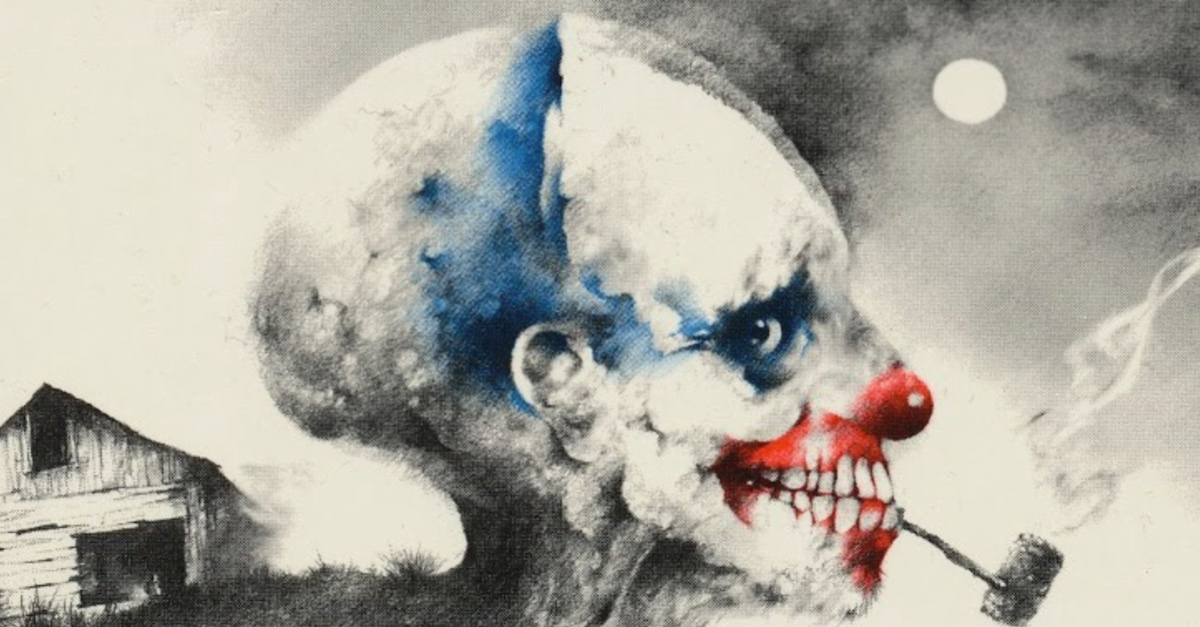 Scary Stories To Tell In The Dark is based on a novel of the same name by Alvin Schwartz, and sees a group of teens attempting to solve the mystery surrounding a series of horrific deaths in their hometown. Little else is known about the film thus far, but the fact that it is directed by Guillermo Del Toro (Pacific Rim, The Shape of Water) makes it one to look out for!
27) Midsommar (9 August)
Following the success of his insanely creepy first feature Hereditary, director Ari Aster is back with another horror film that follows a couple that's attending a festival in a remote part of Sweden, only for the festival to quickly devolve into a "violent and bizarre competition at the hands of a pagan cult."
28) Artemis Fowl (9 August)
An adaption of the popular fantasy novel of the same name, Artemis Fowl features a 12-year-old genius and descendant from a long line of criminal masterminds battling against fairies to try and get his father back.
29) It: Chapter 2 (6 September)
This sequel to 2017's It takes place 27 years after the first film and features Jessica Chastain, James McAvoy, and Bill Hader, amongst several others playing the adult version of the kids from the first film. This time, the Losers' Club is back to take down the shape-shifting clown Pennywise (Bill Skarsgard) that terrorised them all those years ago once and for all.
30) Joker (4 October)
This origin story for Gotham's crown prince of crime stars Joaquin Phoenix (Her, Gladiator) as the titular villain himself who starts off as a failed stand-up comedian who ends up turning to a life of crime and chaos. Zazie Beetz (Deadpool 2) and Robert De Niro (The Godfather) will also be co-starring.
31) Are You Afraid of The Dark? (11 October)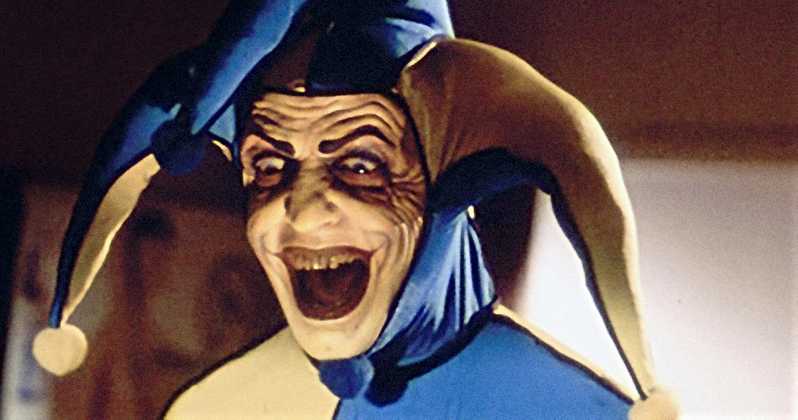 Kids of the 90s will be familiar with the television series of the same name which featured The Midnight Society, a group of teenagers who meet in a secret location at night to share scary stories. Screenwriter Gary Dauberman (It, The Nun) has been quoted saying that he has written a completely new story for the movie and hopes to "honour the darker, scarier tone of the show."
32) Untitled Terminator Movie (1 November)
Directed by Tim Miller (Deadpool) and produced by James Cameron (Titanic, Avatar), this 2019 Terminator reboot will start off right where the first two movies left off, with all the other films explained off as being in an alternate timeline. Also, Arnold Schwarzenegger and Linda Hamilton will be returning to reprise their iconic roles.
33) Charlie's Angel (1 November)
Kristen Stewart (Twilight), Ella Balinska (Midsomer Murders), and Naomi Scott (Aladdin) will be taking up the mantle of being the new Charlie's Angels of this generation in this 2019 remake. In the director's seat is Elizabeth Banks, who produced and acted in the popular Pitch Perfect series.
34) Kingsman 3 (8 November)
Matthew Vaughn's famous spy franchise is back once again with its third instalment. Kingsman 3 is set as a prequel to the original Kingsman movies, and will not be featuring the charming Taron Egerton in this upcoming sequel-prequel.
35) Sonic the Hedgehog (15 November)
The jury is still out on whether this live-action adaptation of the Sega's popular console game will be another victim of the dreaded video game adaptation curse. What is known however is that James Schwartz (Parks and Recreation) is signed on to voice the super fast anthropomorphic blue hedgehog.
36) Frozen 2 (22 November)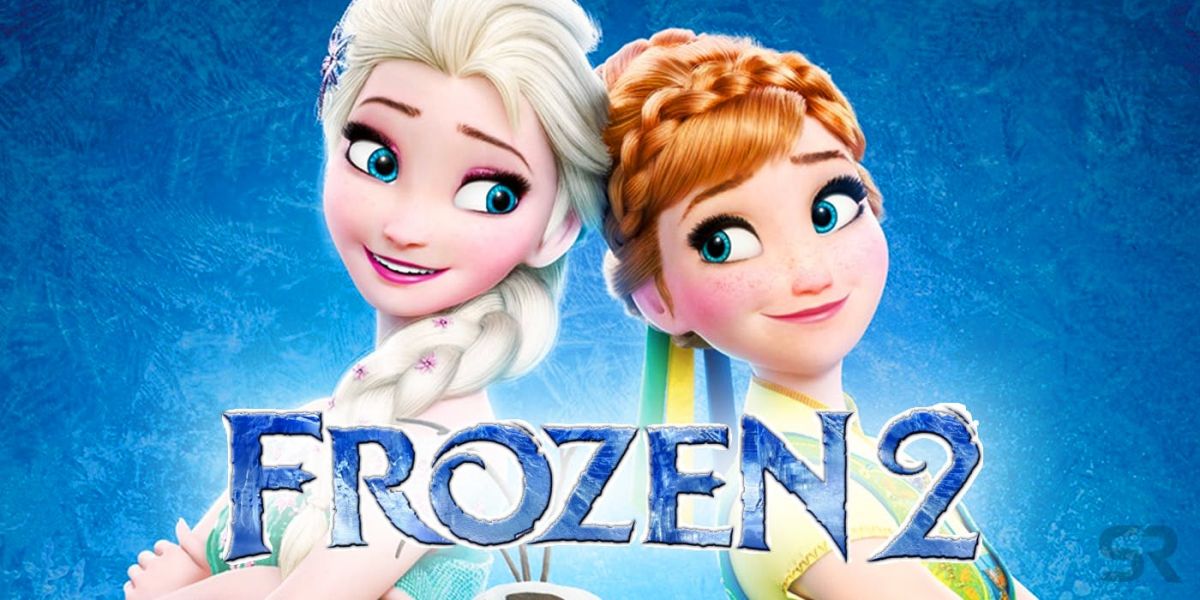 Let it go? How about no. This sequel to Frozen will see the return of Arendelle's Anna (Kristen Bell), Elsa (Idina Menzel) and Kristoff (Jonathan Groff). While details of the story have yet to be revealed, co-director Chris Buck has stated that Frozen 2 will see a great evolution with Elsa's character. Bell and Groff also teased that the sequel will not be a typical sequel and has "a story that needs to be told." Parents, beware!
37) Jumanji 2 (13 December)
2017's Jumanji: Welcome to the Jungle turned out to be a surprise hit, with its subversion of typical video game tropes and its great characterisation. With screenwriter Scott Rosenberg and the four original cast (Karen Gillan, Kevin Hart, Jack Black, Dwayne Johnson) from Welcome to the Jungle back on for this sequel, it is definitely one to look out for.
38) Star Wars: Episode IX (19 December)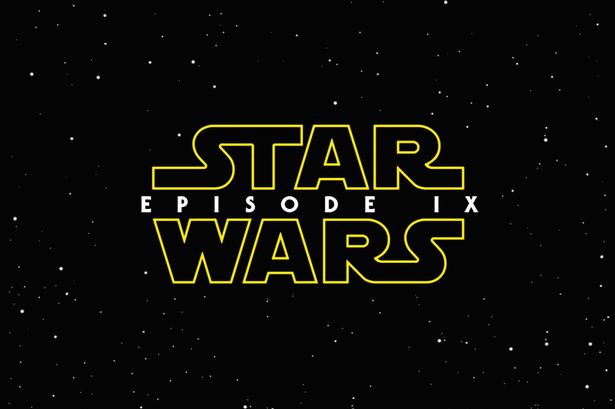 Fans who were disappointed with the direction Rian Johnson took with The Last Jedi can breathe a sigh of relief, as J.J. Abrams is back once again as director for the ninth film in the Star Wars universe, and the final film in what has been dubbed the Star Wars Skywalker Saga. Also, it looks like there will be a pretty significant amount of screen time featuring Princess Leia Organa (Carrie Fisher) in the upcoming film, through the use of unused footage from the earlier films. May The Force be with us, always.
39) Zombieland 2 (TBA)
Fans of the original post-apocalyptic comedy movie Zombieland will be pleased to know that everyone from the first movie, from director Ruben Fleischer to the four main leads – Woody Harrelson, Emma Stone, Jesse Eisenberg, and Abigail Breslin – have all signed on to be in the involved with the sequel. This time, the foursome will have to contend with zombies that have evolved since the first movie.
40) Ip Man 4 (TBA)
This fourth instalment will have Donnie Yen reprising his role of the titular Wing Chun grandmaster, this time working alongside his pupil Bruce Lee who has decided to open a Wing Chun school. Co-starring with Yen are Scott Adkins and Vanness Wu, whose roles have yet to be disclosed.