These kids say f*** a lot.
Yup, for a bunch of preteen children, the Losers' Club uses an alarmingly large amount of expletives. We are talking about a group of social misfits from Stephen King's 1986 novel IT. The highly anticipated big screen adaptation is finally here, and it is, as the kids from the Losers' Club would say: f***king scary.
Fans would know that the novel was previously adapted into a miniseries starring Tim Curry as the evil clown, Pennywise. Here, the role is played by Swedish actor Bill Skarsgård and (no) thanks to Andy Muschietti's masterful direction, we can't get Pennywise out of our head.
In the movie, Pennywise terrorises the Losers' Club, seven kids who meet and form a tight-knit friendship. Each of the children has his or her own set of problems growing up, and they individually encounter the child-killing clown haunting their hometown. What ensues is a petrifying movie experience that leaves you in chills.
The child actors are brilliant, and they bring out the evergreen issues kids face in society. Jaeden Lieberher's Bill Denbrough wants to get revenge on Pennywise for killing his younger brother, and as the leader of the Losers' Club, he has the biggest personal battle to fight because of his loss. Jeremy Ray Taylor's Ben Hanscom is an overweight boy who is smart but bullied at school, Sophia Lillis' Beverly Marsh is an outcast and unfortunate victim of family abuse, Finn Wolfhard's (hey, it's the kid from Stranger Things!)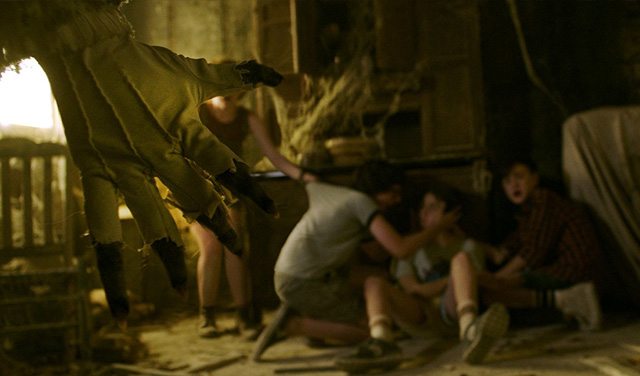 Richie Tozier is a talkative chatterbox who has low EQ and can't keep quiet, Wyatt Oleff's Stanley Uris is a cautious and pragmatic kid, Chosen Jacobs' Mike Hanlon is an orphan who lost his parents in a tragic accident, and Jack Dylan Grazer's Eddie Kaspbrak is a hypochondriac who constantly exaggerates the situation he is in.
You aren't the only one if you had high expectations of this classic horror story. If you grew up in the 1980s reading Stephen King novels, you won't be disappointed with this movie. It delivers non-stop scares – of course, some are more effective than the others and being in a theatre with an awesome sound system exemplifies the experience. We like how the movie never resorts to cheap shocks and jolts: whether it's Pennywise squirming creepily before charging towards the screen, or the undead popping up with their rotten faces and sharp fangs.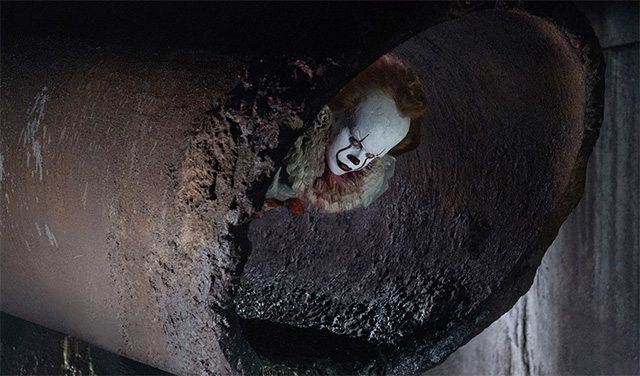 While there are loud sequences that leave you at the edge of your seats, there are quieter moments which tug at your heartstrings as well. The strong cast delivers heartfelt performances, and you will be moved by the bond that binds them. When was the last time you were genuinely touched by a horror flick? This one does the job and does it well.
The 135-minute movie paces itself well, before culminating in a blood-curdling finale that showcases an impressive setup (we don't want to reveal too many details here if you haven't read the novel) and coming to an emotional conclusion. This is a brilliant Stephen King adaptation that is faithful to its source material, and above all, it is chocked full of heart.
More importantly, IT is making clowns scary again, and we do not know how to feel about that.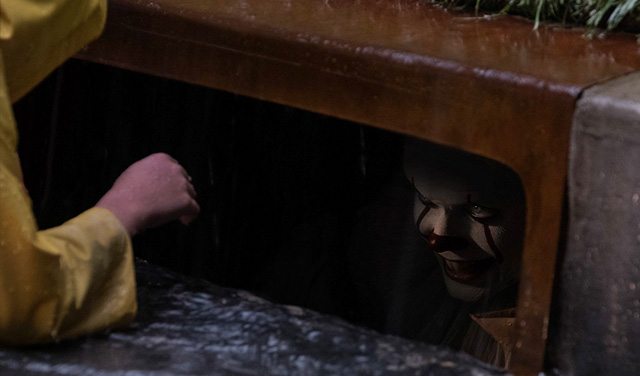 GEEK REVIEW SCORE
Summary
The only thing I have in my mind now is the evil Pennywise charging towards me, screeching at the top of his voice – eeeks!
Overall
9.3/10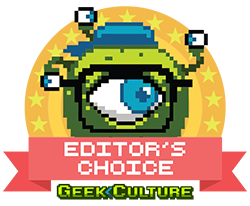 Story -

9/10

Direction -

9/10

Characterisation -

9/10

Geek Satisfaction -

10/10