We all know the old saying, "While the cat's away, the mice will play", but have you ever wondered what happens when you, the pet owner, is away? Especially if you're a pawrent to a furbaby or two.
The Secret Life of Pets follows the adventure of several furry (and feathery) buddies as they go on a wild goose chase to save their friends, while navigating the treacherous underbelly of New York's sewers and its untamed inhabitants.
The story kicks off with the introduction of Max, his owner and their everyday life. One day, Max's owner rescues and introduces a new dog, Duke, to the family. Max starts barking up the wrong tree when he suspects that Duke is trying to replace him, which kickstarts their monkeyshine.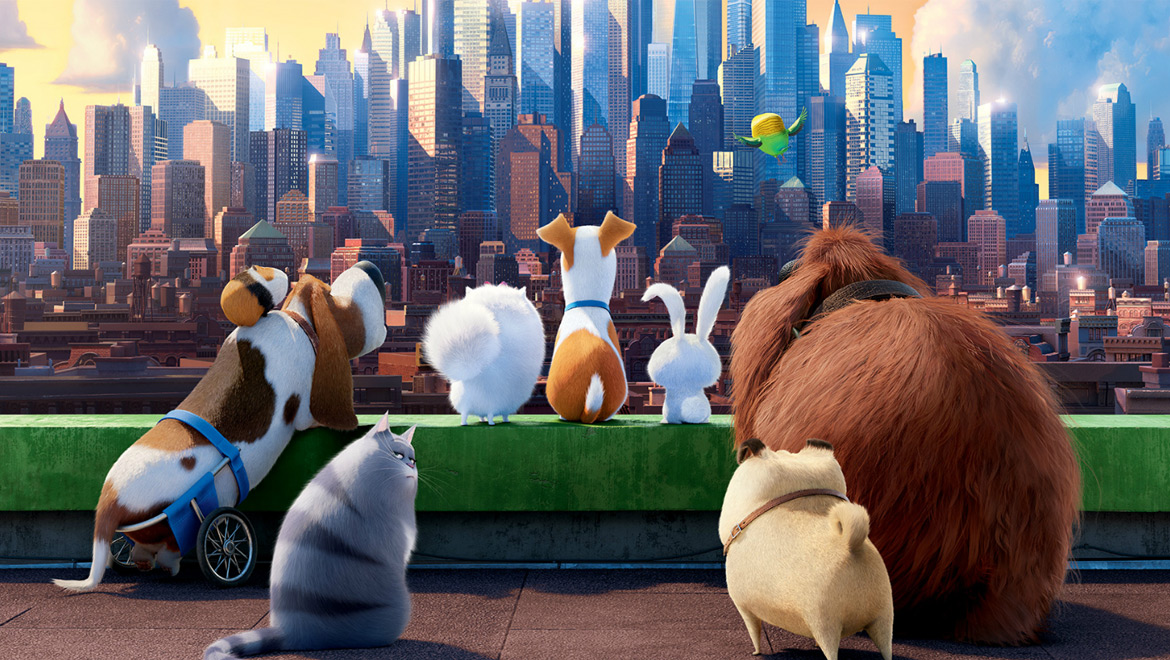 Ever seen a kid in full sugar rush mode? Well, the pacing from The Secret Life of Pets has a similar feel. The entire escapade happens in the span of a generic work day (about 8-10 hours), which means that it is incredibly face-paced and (mostly) action-filled. While the movie does take a little time to try and create a somber mood midway through, it misses its mark on leaving any emotional impact because of its inherent nature as a kids' movie, which is to ensure that short attention spans are kept entertained.
It's as if the writers were afraid to get too realistic in its tone, almost as if it would be too scary or difficult for kids to understand. Movies such as Wall-E or Finding Dory have demonstrated that a good animated movie can have a deep story, and still be hugely entertaining for all ages. The Secret Life of Pets has a good message to share, which is makes it all the more disappointing that it fails to deliver. Fans of Toy Story will also notice the similarities between the plot points of both movies.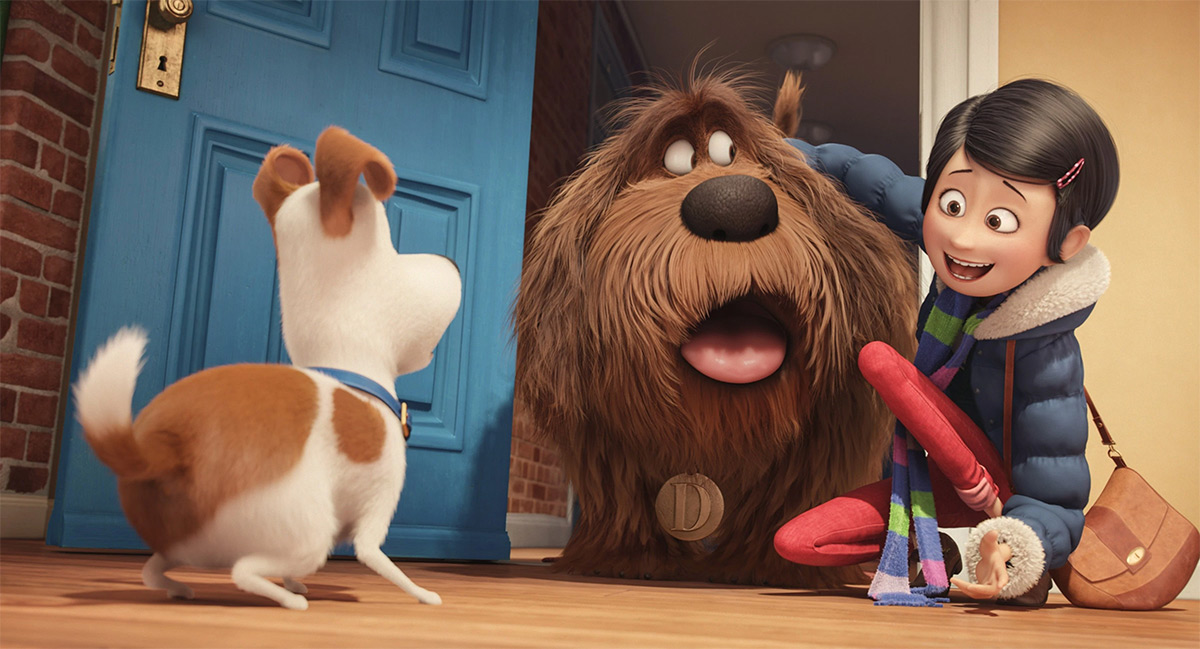 The movie's attempt to raise awareness about animal abandonment and rescue are great talking points for parents and their kids after the movie. It highlights the problems that animals face when they've been thrown away, and the joy of being rescued, which non-pet owners or kids may not realise, are very real emotions that animals can feel and go through. Hopefully after this movie, more people will stop trend-buying animals/pets just because of animal movies like Finding Dory and 101 Dalmations, pet trends ("exotic" animals) and start seriously considering rescues as possible pet options.
Like Illumination's previous films (Minions and Despicable Me 1 and 2), initial villains that appear aren't actually antagonists. They are simply a ragtag collection of misunderstood characters wronged by society. The 'baddies' are forgettable, as you are barely introduced to them, and they are overshadowed by their Napoleonic leader (who disappointingly does not go Hulk on any pet).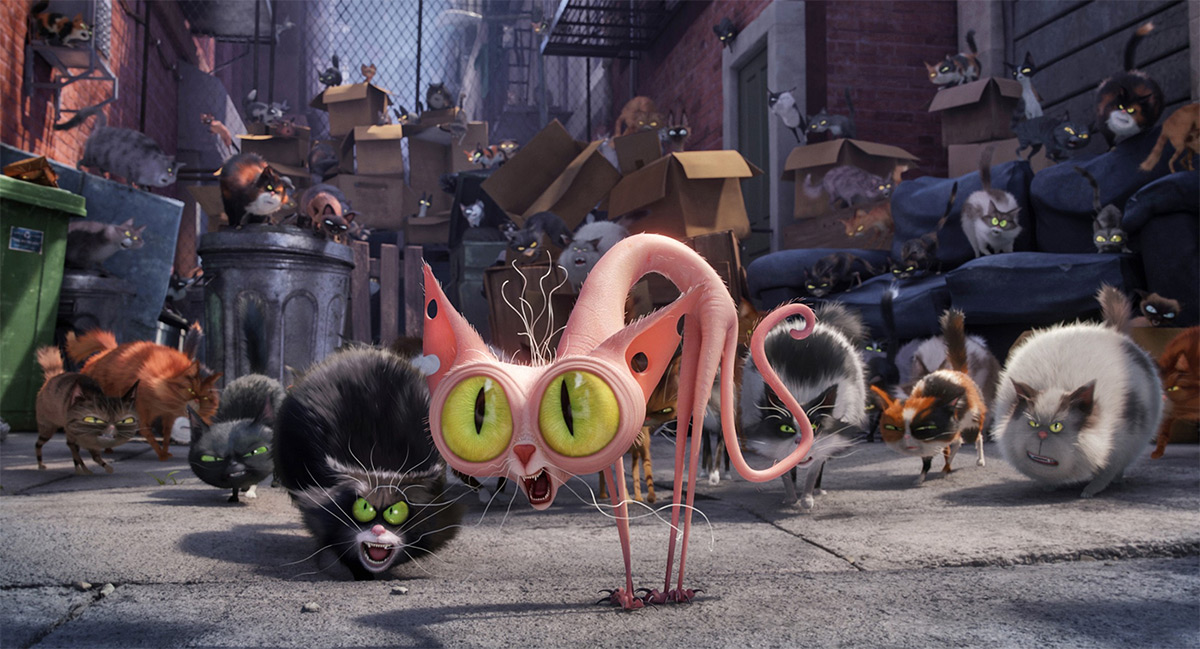 Snowball is a tiny, angst-filled bunny whose personality is much, much bigger than his body and is played by Kevin Hart. It is both fortunate and unfortunate that Hart plays this role. It certainly feels as if the role was created just for Hart, in that Snowball is small and angry, much like Heart's other on-screen personas. Heart's energetic performance definitely brings the laughs, but due to the type-casting, it makes it challenging to see beyond Heart the actor (which is ironic), to see Snowball the character.
Louis C.K. is immensely enjoyable as Max. He has created a believable, endearing character that kids will find relatable, and ready to love. He and Eric Stonestreet (Duke) have great chemistry together, and the duo bring out the best of sibling rivalry through their banter and exchanges. Stonestreet lends a sense of sensitive immensity to Duke, which hints at him being a softy despite his imposing size. The physical contrast between their characters also gives them a unique charm, that unfortunately, isn't used to its full advantage.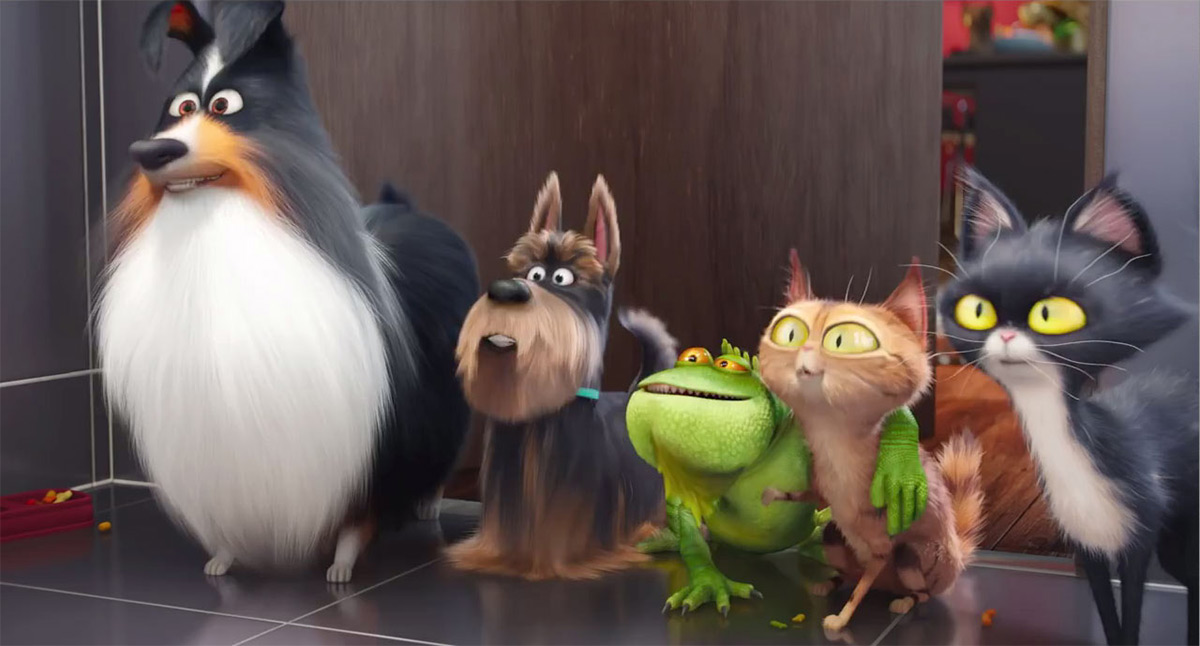 The movie has an enormous cast made up of a wide variety of animals, which means everyone is sure to find a favourite pet, such as Gidget (Jenny Slater) the fluffy but fierce white Pomeranian with her amazing dog-fu skills and overly dramatic speeches, or Tiberius (Albert Brooks), a crusty red hawk who is an unexpectedly likable character.
The Secret Life of Pets is no Toy Story, but this shaggy dog story is great fun for all ages, and perfect for the family.
GEEK REVIEW SCORE
Summary
If you wanted an animal version of Toy Story, The Secret Life of Pets is just what you're looking for.
Characters -

6/10

Story -

6/10

Animation -

7/10

Voice-acting -

7/10

Geek Satisfaction -

7.5/10
Victoria is a consummate dragon trainer fueled by ice cream and cake. A huge cartoon, tokusatsu, bronze and modern age comics fan, she aims to one day use her cosplay skills to become a spy like Sydney Bistrow.