Ever wonder what happens if the "damsel" from Creature From The Black Lagoon wanted to hook up with her captor? It might seem like a perverse fantasy, but the king of twisted fantasy, Guillermo del Toro, has got you covered.
After the apathetic reception of Crimson Peak, director del Toro knew that it was time to head back to basics and go back to doing what he used to do best: taking the seemingly dramatic and mundane, and turning it on its heels with a unique aesthetic and storytelling style. After all he had some free time in-between his pondering, making a video game cameo for the creator of a popular stealth game franchise.
Despite that detour, the auteur is back and in his latest work The Shape Of Water, he's taking the 60s and mixing in fairytale interspecies romance, with some of the era's nuances circulating around paranoia, homophobia, and racism. Oh and a Space Race allegory mixed in too.
Water World We Live In…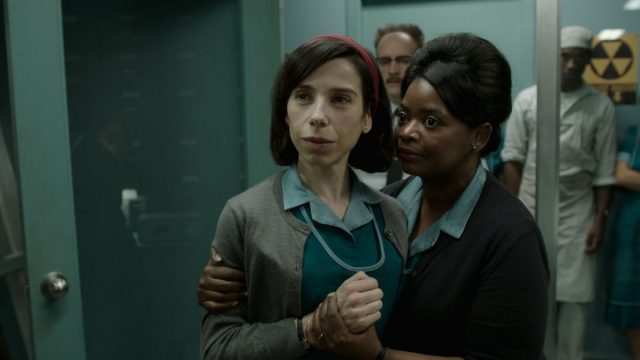 It's the 1960s and a high-level government facility got ahold of a humanoid amphibian (Doug "Abe Sapien" Jones) of undetermined origin. Our story's focus is on a mute custodian named Elisa Esposito (Sally Hawkins) who leads a pretty lonely life and is friends with her closet gay artist friend Giles (Richard Jenkins) and fellow talkative African American custodian Zelda (Octavia Spencer).
Her life takes a turn for the better when she gets the special duty of cleaning up the room where the amphibian is held captive; she ends up bonding with him. To complicate matters, we have Colonel Richard Strickland (Michael Shannon), doctor Robert Hoffstetler (Michael Stuhlbarg), and Russians.
You can probably tell where the story is headed if you've watched period pieces and pulp action shows set in this time period. The only difference is that there isn't much action going on, it's all framed as a comedy drama hybrid, and we have del Toro's vision and art direction that takes the story back and forth into fairy tale dreamscapes. We're talking water-themed fantasy, mixed with reality sequences, and quite a bit of gore as an offset, just to remind you that this is a feral humanoid amphibian we're dealing with.
Let's not forget: the score and music choices that highlight the key romance bits and tense moments are really well-done. This is arguably Alexandre Desplat's best music-scoring work yet.
Not A Water-Logged Affair
The budding relationship between Sally Hawkins' character and Doug Jones' creature wouldn't work if there wasn't a build-up and believable air around it. Thankfully, Hawkins' balance of curiosity and determination complements well with the creature's isolated and mysterious disposition.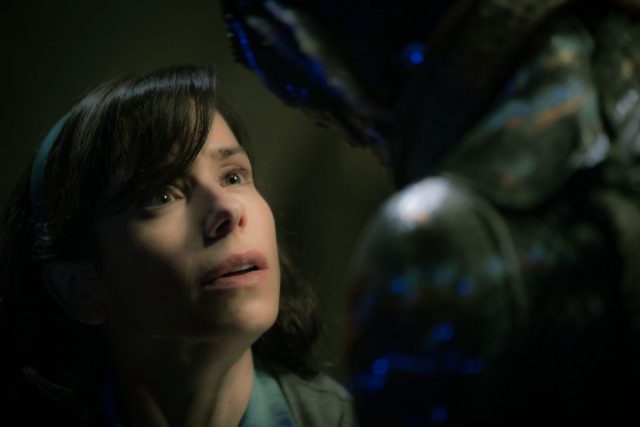 But we already know that Hawkins is damn good at her job, if her roles in Maudie and Happy-Go-Lucky are any indication. She balances the vulnerability of her character at first, and then shows off her determined and playful side in crescendos as the film progresses. We'd be more surprised if she didn't win any prestigious awards for her stellar performance here, especially since she has to show loads of emotions, hand signaling, and facial expressions given her role.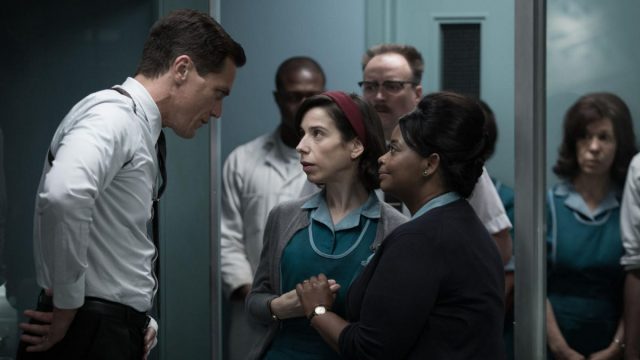 Michael Shannon as Strickland is as typical a brutish portrayal of a 60s male authority figure as you can get – it's like he's gifted to just play seemingly-intimidating villains with pitiable flaws in them. The other two side characters played by Richard Jenkins and Octavia Spencer do their roles very well as close friend and supportive co-worker-slash-interpreter respectively, while trying to cope in such a hostile and close-minded era.
There are nitpicks, of course. Jenkins' story arc was unnecessary and Spencer's husband could use a bit more screen time. Still, if the only bad things in the film are just the barebones B-grade plot, then that says a lot about the remarkable quality of the film and its sweet runtime. Next to its lovely aesthetics and direction, Guillermo del Toro can make you believe that beastiality can be portrayed in an incredibly classy and tasteful light.
GEEK REVIEW SCORE
Summary
Guillermo del Toro will make you wet all over in this dreamscape-filled romance story between a mute girl and a fish person.
Overall
9/10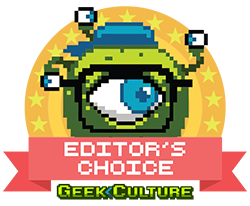 Story -

8/10

Direction -

10/10

Characterisation -

9/10

Geek Satisfaction -

9/10
Jonathan is an avid self-proclaimed connoisseur of films, video games, music & comics. Prefers screwdrivers over martinis. Fears oblivion.