Comic books have given us demigods, warriors, space pirates, rogue scientists, and countless other iconic characters, but in the grand scheme of things, there is only one King.
And his name is Arthur Curry.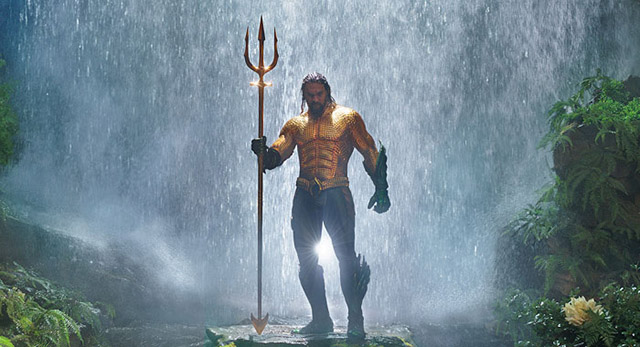 After several missteps by Warner and DC Comics in developing a series of movies based on their library of superhero characters, it looks as if Aquaman might the saviour that doesn't sink, but swims to glory. Sure, Wonder Woman might be the golden girl of superhero movies, but for DC Comics and director James Wan to take a much maligned icon, and transform him into a fearsome hero and ruler of the seven seas – now that's a super feat in itself that deserves our applause.
As the sixth movie in the DC Extended Universe, Aquaman's narrative here is a continuation of events that transpired in the last 5 films. After defeating Steppenwolf and reviving Superman in Justice League, the world has a better knowledge of the Aquaman. But this is an origin story of sorts, and Wan has managed to weave a tale that incorporates what little has been written, and build his own world around it.
Of course, it helps that Geoff Johns, one of the key architect behind Aquaman's recent rise to glory had a hand in developing this tale. And together, they have built an epic tale that makes you believe that in the hands of the right people, DC and Warner have avoided a collision that many have predicted about the DC Extended Universe.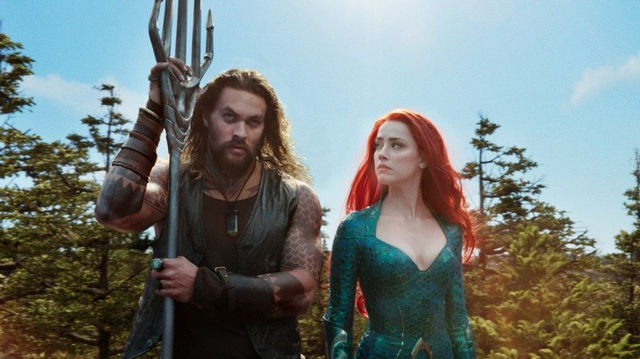 The illegitimate son of an Atlantean Queen and lighthouse keeper, Arthur has spent his life denying his heritage, though some within the lost city have not forgotten him. Those who think they know Aquaman, of the comic character who dresses in yellow and green, talks to fish and needs water to survive will be in for a surprise. Many writers and comic artists have tried to redefine Aquaman in the last three decades, to the point where they even made him lose a hand, to make him more interesting. The refinement of Aquaman's origins by Johns plays well in the film, but the biggest credit in establishing the character is all Jason Momoa.
Before he was Conan, Khal Drogo, Ronan Dex or appeared in Baywatch Hawaii, Momoa was a model, and no one could have imagined that some pretty boy would come around to define Aquaman. While many actors in the comic book movie try to develop character they believe to be what fans want to see, Momoa has done what only a handful of actors, including Christopher Reeve, Christian Bale, and Robert Downey Jr, have done, which is to take the foundations of a 50 plus-year-old character, and build upon it.
The confidence, the swagger, the pain, the defiance and the heroics makes this movie less about a superhero, but more of setting the foundations of who the King of the Seven Seas is, both in the comics and in the movies. Joining Momoa in the tale are also some pretty strong supporting actors, including Nicole Kidman as his mother, Queen Atlanna, Willem Dafoe as her trusted adviser, Nuidis Vulko, Patrick Wilson as Orm aka Ocean Master aka Arthur's half-brother, and Amber Heard as Mera, sea princess and potential love interest.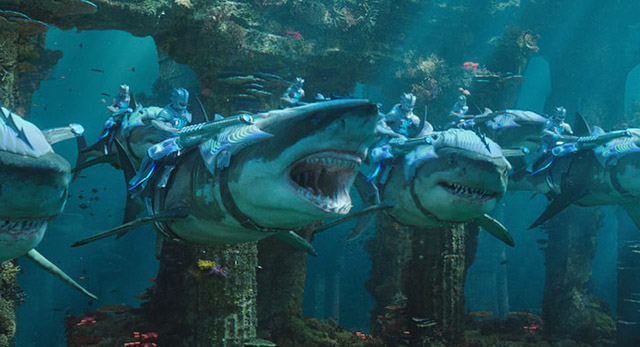 As with many movies in recent years, the use of de-ageing technology to show some of the actors in their more youthful years is a nice touch… except for Kidman, who really looks no different, or has been made to look very much like her youthful self. Fans might have heard that at one point, Kidman was almost cast as Queen Hippolyta, Wonder Woman's mother, but given the great casting there, Kidman is more suited here and does the best with what little she has.
But the majesty of the movie lies in the hands of James Wan, the man behind Saw, Insidious, The Conjuring, and Furious 7. Again, nothing in his resume would indicate that he had what it takes to build upon Aquaman, but Wan easily takes the best bits of Johns' script, hands if off to Momoa, and builds seven seas around it. And he does it without cheating. None of the other Justice Leaguers make a cameo in this film, and short of a throwaway mention of Steppenwolf, Wan doesn't link his movie to the rest of the DC films. While some might see it as not wanting to link Aquaman to the less than stellar outings of the earlier movies, Wan does such a great job of steering this ship, that any relations to other movies become unnecessary. As an aside, did you know that Thomas is the name of both Arthur Curry's and Bruce Wayne's father? 😛
The visuals are also amazing. Let's face it – the thought of a yellow and green costume that pretty much looks like scales on a fish is probably not something anyone would think they want to see, but the visual effects team nailed the classic costume here. Actually, if you think about it, the movie shows a pale Kidman dressed in white, a red-haired Amber Heard and a pink-haired Dolph Lundgren on a seahorse, and black actor cast as an honest to goodness character called Black Manta   The kingdoms of the seas are also done nicely, as is the battle in Sicily, Italy. To fully appreciate the world building in the film, do consider catching this in IMAX – it's like watching a documentary of the ocean, made with Hollywood's budget and technology.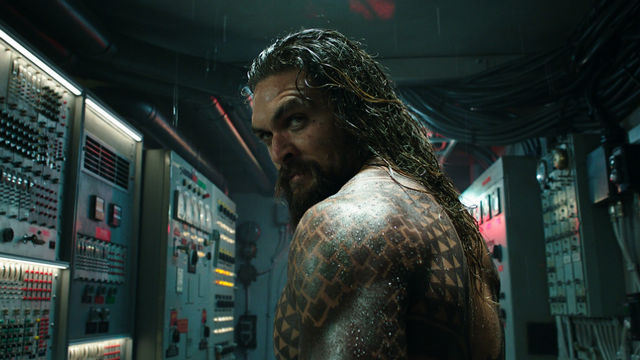 That's not to say that the movie is perfect. The narrative does have some issues, and there are some parts that don't make sense, such as why Orm, with the technological advances of Atlantis, would even need the full support of the other sea kingdoms to wage war against the surface dwellers aka man. After all, if normal steel cannot hurt Atlanteans, and the warriors are wearing Atlantean armour, what resistance can man provide? And it's also hard to imagine that all the fighting and destruction taking place in the oceans would escape the notice of man.  On the flip side, the film has two villains, and Wan does a great job balancing their various agendas to fit the narrative.
No one knows for sure what Warner has planned for its shared universe of movies but after Wonder Woman and now, Aquaman, it's clear that the right combination of talent can produce a fun movie. Aquaman definitely sets up elements for a sequel, so here's hoping that Wan returns, along with his cast and crew. Even if the studio does give up on the other characters, it makes sense to have a Wonder Woman and Aquaman team-up movie.
GEEK REVIEW SCORE
Summary
Aquaman is an amazing spectacle that is not too concerned about showing off the goofy parts, because it has enough great bits to go along with it.
Overall
9.3/10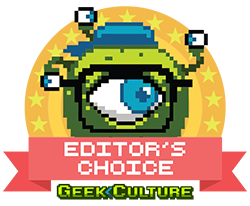 Story -

9/10

Direction -

9/10

Characterisation -

9/10

Geek Satisfaction -

10/10