On July 19th, 2019, in Hall H of the San Diego Convention Centre in the United States, some very spectacular things were brewing. It's the long-awaited Phase 4 of the movies to come out of Marvel Studios, of course.
Ever since Spider-Man: Far From Home closed out the epic 11-year, 22-film behemoth that was the Infinity Saga, many were naturally doubtful as to whether Marvel Studios could ever top such a feat.
The furore was definitely not lost on us, however, especially after Marvel Studios' head honcho Kevin Feige went on stage to present the slew of movies and TV series that will be launched over the next two years. And, boy, what a massive two years it will be.
We've got a total of 10 movies and shows coming to us between 2020 and 2021 — that's 5 films coming to theatres, and 5 TV series coming to the upcoming digital streaming service Disney+, which will launch on November 12 later this year.
Here's a brief overview of the entire timeline of Phase 4:
And what's even more incredible is that Marvel Studios seems to be pulling all the stops here, reeling in a host of big-name stars that add a considerable amount of star power to the already massive cast of big-name stars that will reprise their respective roles in the new films. As if the Marvel Cinematic Universe isn't already teeming with talent.
But we digress. Here's a lowdown on what you'll expect from all 11 projects Marvel Studios will be shelling out in quick succession, in chronological order.
---
THE MOVIES
Black Widow (May 21, 2020)
Kicking off the entire Phase 4 is a blast to the not so distant past, as we get under the skin of Natasha Romanoff (played by the affable Marvel Studios veteran Scarlett Johansson) and how she became the butt-kicking super spy we've all come to know and love (before she died in Avengers: Endgame, of course). We'll also get to see a (most likely) passing of the torch as the second Black Widow in the comics, Yelena Belova (Florence Pugh), finally comes to the big screen.
Joining ScarJo and Pugh will be more big names in the industry, namely David Harbour (Stranger Things, Hellboy), Rachel Weisz (The Mummy), and O.T. Fagbenle (The Handmaid's Tale). Cate Shortland will be directing the film, which is currently still in production.
The Eternals (November 6, 2020)
Where Black Widow aims to tell a grounded espionage story, The Eternals goes psychadelic as we take a proper delve into the cosmic side of the MCU. We'd gotten glimpses of this realm in previous entries, but none so far as focused as the story of this new group of superheroes is.
Lining up for The Eternals is a star-studded cast, including Angelina Jolie as Thena, Richard Madden as Ikaris, Kumail Nanjiani as Kingo, Lauren Ridloff as Makkari, Salma Hayek as Ajak, Brian Tyree Henry as Phastos, Lia McHugh as Sprite, and Train to Busan's Ma Dong-Seok a.k.a Don Lee as Gilgamesh.
It's only a shame that Stranger Things superstar Millie Bobby Brown won't be turning up for this one, despite much speculation of her doing so, but it isn't much of a loss anyway, considering the sheer amount of star power here.
Shang-Chi and the Legend of the Ten Rings (February 12, 2021)
Come 2021, we'll finally get to see a proper martial arts film set in the MCU. Sorry, Iron Fist, but you just didn't make the cut. We already know Daniel Destin Cretton is the director, and this time Kevin Feige announced Simu Liu (Taken) as the titular Master of Kung-Fu, and as such hopes are high for this action-packed entry.
What elevates our expectations to even greater heights is the fact that Hong Kong legend Tony Leung (Infernal Affairs, In the Mood for Love) will be starring as the real Mandarin (Ben Kingsley was great, but we've always been waiting for the real Mandarin to stand up).
Doctor Strange in the Multiverse of Madness (May 7, 2021)
Three months after Shang-Chi, we'll see Benedict Cumberbatch return to the fray once more as Doctor Stephen Strange in what will be the MCU's first proper horror film, according to returning director Scott Derrickson.
Aside from the Sorcerer Supreme, Elizabeth Olsen's Wanda Maximoff/Scarlet Witch is set to play a major role in this movie. What's interesting is that she'll also be starring in WandaVision, which will be released just before Multiverse of Madness. Since both shows are directly related, you'd be hard-pressed to go on Disney+ to get more context out of her appearance here.
And as the title suggests, it looks like this might be the turning point in the MCU we've all been waiting for…
Thor: Love and Thunder (November 5, 2021)
While Doctor Strange and Scarlet Witch are looking to open up the MCU to the Multiverse, the second half of 2021 will culminate in the fourth Thor movie: Love and Thunder. Of the Big Three in the original Avengers lineup (Captain America, Iron Man, Thor), only the God of Thunder managed to retain his place in the MCU mythos for a fourth film. But is he really here to stay, though?
Chris Hemsworth and Tessa Thompson will be reprising their roles as Thor Odinson and Valkyrie respectively, which are no-brainers especially since the former signed a new contract with Marvel Studios.
The real clincher of this announcement was that director Taika Waititi pulled a rabbit, er, hammer out of the proverbial hat, and passed the legendary Mjolnir to the returning Natalie Portman, who is set to play Jane Foster as the new Godess of Thunder!
---
THE TV SHOWS
The Falcon and the Winter Soldier (Fall 2020)
The first original Marvel Studios TV series that will debut on Disney+ is the MCU's very own dynamic duo of Falcon and Winter Soldier. It's always refreshing and endearing to see Anthony Mackie and Sebastian Stan's chemistry play out as Sam Wilson and Bucky Barnes respectively, whether on the big or small screen. Of course, we all know this story will culminate in Sam Wilson assuming the shield and mantle of Captain America, as was teased in the final scenes of Avengers: Endgame. Of course, before that has to happen, the pair have to take on a series of obstacles, most notably Baron Zemo, whose role is reprised by Daniel Brühl.
Phase 4 of the MCU is all about passing on the torch, and the Disney+ shows such as The Falcon and the Winter Soldier are no different from that.
WandaVision (Spring 2021)
The next Disney+ show will take us to the quaint, simpler times of the 1950s. Elizabeth Olsen returns as Wanda Maximoff, and of course the MCU's power couple can't be complete without the other half, Vision (Paul Bettany). Of course, we know that Vision isn't currently online, as he was dismantled and snapped away in Avengers: Infinity War and didn't return in Endgame, so this story will see him return via the Mind Stone somehow.
Also, we do know that Doctor Strange might make an appearance to some extent, given that WandaVision ties directly into Doctor Strange in the Multiverse of Madness, so definitely keep a lookout for tie-in elements. Another bonus is that Teyona Parris will make her MCU debut in the show as the adult Monica Rambeau (who first appeared as a kid in Captain Marvel). If you've been following the comics, you know something's definitely up with this new character, in a way that will intensify your pulsar.
Loki (Spring 2021)
The God of Mischief is at it again, and this time we get a firsthand look at his (mis)deeds and (mis)adventures in an all-new Disney+ TV series. Tom Hiddleston is back as the titular Loki, but not in the semi-redeemed anti-hero we've all come to know and love. He's back to his bad boy basics, since this is the Loki that escaped with the Tesseract during the 2012 time heist in Avengers: Endgame.
But hey, it's Tom Hiddleston, so we're always ready to dive in, no matter how naughty Loki gets, no matter where he takes us to with the Space Stone.
What If…? (Summer 2021)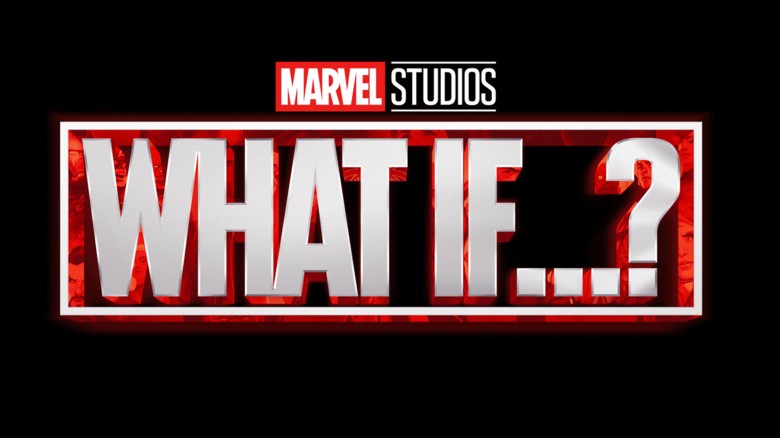 One of Marvel Comics' most beloved spinoff series is making a debut in the MCU on Disney+. The What If…? series has always been a mainstay in the Marvel fandom, especially since it taps on the many, many coffee table discussions on what could be and what could've been. The What If…? TV show will be the first animated series in the MCU, and it will see a reprisal of the MCU's biggest players in alternate realities.
Narrating the series will be the cosmic entity known as The Watcher, who will be played by Shaft and Westworld star Jeffrey Wright.
Hawkeye (Fall 2021)
Rounding up the Disney+ trio of 2021 is Hawkeye, in which we'll see another OG Avenger in Jeremy Renner taking centre stage. However, while this is a Clint Barton story, it's also another one in where Hawkeye looks to be passing on the bow and arrow to a younger character, namely Kate Bishop.
While we've yet to see who Kate Bishop will be played by, there are several reasons to be excited about Hawkeye. Firstly, Kate Bishop is one of the more popular young Marvel characters in the current iteration of the comics, so the key element here will be to bring someone in that can carry the Hawkeye persona to a new, loveable level.
Secondly, the series will no doubt take cue from the critically-acclaimed series of the same name by comic book maestro Matt Fraction. Hell, they even took the title design from his series run, which says a lot about the extensive influence this comic book series will have on the show.
---
The New Avengers
?
So far, so good from Marvel Studios. And again, there seems to be a recurring theme across most of the series: the proverbial passing of the torch to a newer generation of heroes.
Spider-Man: Far From Home saw Peter Parker embrace the new role given to him by the late Tony Stark/Iron Man as a hint to how Phase 4 will look like, and so far that idea has been carried on quite nicely by the new movies and shows. Here's a roundup of who's gonna be who after Phase 4 concludes:
Black Widow – Yelena Belova (Florence Pugh)
Thor – Jane Foster (Natalie Portman)
Captain America – Sam Wilson (Anthony Mackie)
Hawkeye – Kate Bishop (???)
That's four of the original Avengers. If one were to look at the bigger picture, all signs point to a potential Young Avengers or New Avengers (or even an A-Force) film. And if people want to see like-for-like replacements (sans Iron Man, but maybe Spider-Man could take on that role?), these are some huge boots to fill.
So who will this new-look Avengers team take on in the inevitable fifth Avengers movie? Who knows, but if anything we could expect something of the Multiverse flavour to appear opposite the new Earth's Mightiest Heroes. The next question then is: when will we get to see this potential new big bad?
And what about The Hulk? Will he get a successor just like the rest of the original Avengers, or will he take on a nurturing role instead? We don't know for sure, but it's interesting that Mark Ruffalo was a no-show at SDCC this year. If anything, we'll definitely see Professor Hulk return to the fray once more.
---
WHAT'S NEXT?
After a roller coaster two years will be Phase Five of the MCU. Feige has confirmed that the following projects are well underway, but was a little tight-lipped on the exact details of these new movies. 2022 onwards will see a return of more familiar faces, as well as some surprising new entries.
Blade
The final moments in the Marvel Studios panel at SDCC 2019 sparked a ton of oohs and aahs as Mr. Feige pulled a final card trick in front of the audience — in the form of Mahershala Ali as the titular vampire-slaying half-vampire. Blade's inclusion into the MCU is an unexpected but welcome one, as we've already seen Eric Brooks on the big screen as portrayed by Wesley Snipes.
What's even more interesting is that Ali already lent his Academy Award-winning talents to the MCU as Cottonmouth in the now-cancelled Luke Cage (as well as being the voice of Prowler in Sony's Spider-Man: Into the Spider-Verse). But of course, like Ali, we've to let bygones be bygones and embrace his new vampire-hunting duties in the MCU.
Black Panther 2
The King of Wakanda will return sometime in the future, and possibly in a very different landscape than what we saw in 2018. Chadwick Boseman's return as the vibranium-clawed Avenger is a no-brainer, but what's surprising is that Michael B. Jordan will reprise his role as the presumably dead Erik Killmonger. How exactly Killmonger will return remains a mystery, as at present returning writer/director Ryan Coogler is still working on the story outline.
Guardians of the Galaxy Vol. 3
The Guardians of the Galaxy have become a mainstay in the MCU, ever since bursting out of the blocks in highly-stylised fashion, thanks to the weird brilliance of James Gunn. To think that Disney even had the gumption to throw Gunn overboard is laughable but forgivable, now that the movie is well underway to see the light of day. Chris Pratt, Zoe Saldana, Dave Bautista, Karen Gillian, Vin Diesel, Bradley Cooper and Pom Klementrieff are all set to return as the loveable ensemble cast, with Chris Hemsworth possibly joining them as Fat Thor (based on what we've seen at the end of Endgame).
Captain Marvel 2
It's no surprise that Brie Larson's Carol Danvers will return to the MCU in another solo film. After Phase 4, it looks as though Captain Marvel will finally meet her match as new, more powerful entities are introduced to the larger MCU tapestry. Let's only hope Larson's acting chops have improved by then, though, as Captain Marvel is arguably one of the weaker entries in the MCU today, despite ironically being touted as one of the strongest heroes out there.
Fantastic Four (Re)Reboot
Aside from Blade, the other surprising new project announced by Feige was a new Fantastic Four film. No name drops unlike Blade, but we're surely on the lookout to see who'll be cast (most especially Doctor Doom, who is one of the most central characters in the entire Marvel multiverse). Of course, this one will have no relation to the first two (rather poor) iterations of Marvel's First Family, and the one that we're hoping to be the definitive Fantastic Four story.
X-Men
The word "mutant" was a major taboo in the first 11 years of the MCU, with the likes of Scarlet Witch and Quiksilver being relegated to mere "miracles". But ever since absorbing 20th Century Fox into their arsenal, Marvel now has the rights to flaunt the term as and when they please. But what's most important, here, is that they now have the ability to bring an entire section of the Marvel Comics tapestry to life in the form of the X-Men.
At the panel, Feige claimed that their take on the X-Men will be "different" from what Fox has done for nearly the past two decades. Regardless, this is arguably one of the largest announcements to have come from the proverbial horse's mouth.
---
Despite such a massive lineup slated for release over the next few years, Feige also added the disclaimer in an interview with Collider that all these new projects (even the Phase 4 movies with release dates) are subject to change, similar to how Phase 3 changed back then.
"It is the complete Phase Four the way I announced the complete Phase Three five years ago — things can move, things can change as they did if you go back and look at what we talked about five years ago for Phase Three, but we've been working on this for quite a while and it's pretty set. But there are always changes possible."
But as masters of surprise, Kevin Feige and Marvel Studios no doubt have some more tricks up their sleeve even before Phase 4 is up.