It's official, the God of Thunder will be back, and taking his journey to greater cosmic heights will be none other than Taika Waititi.
But great power comes at a cost, and in this case his love affair with the heavily-anticipated live-action adaptation of the iconic Japanese Akira animated movie.
First teased by Tessa Thompson last month, many who follow the Marvel Cinematic Universe religiously will be delighted to hear of Mr. Waititi's return to the fray. After his success with the wacky and Jeff Goldblum-riddled Thor: Ragnarok, it's quite the no-brainer for the eccentric director to come back to do a fourth Thor movie.
After all, Chris Hemsworth himself recently penned a new contract with Marvel Studios to return as Thor Odinson, so we can certainly expect to see Thor 4 come bursting out of the blocks really soon.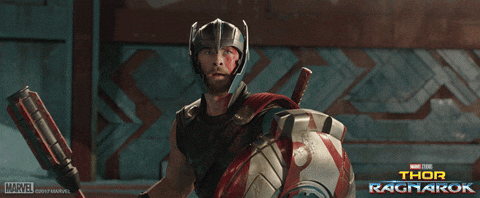 But what of Akira, then? Surely its May 2021 release will be delayed now, with Disney and Marvel Studios pulling all the stops to get Phase Four of the Marvel movies up and running. Warner Bros. has yet to announce anything concrete, but concerns regarding the development for both Akira and Thor 4 will most likely clash, hence someone has to throw the towel and let the other make a move first, in which case would be the former.
Ultimately, it is we fans who see this as an absolute win, because Waititi's brilliance is something not to be missed, regardless of the movie he's making.
More on Thor 4 will most likely be revealed at Marvel Studios' panel at San Diego Comic-Con 2019 later this week.
Oh, and did we forget to mention that Taika Waititi also in talks to bring Flash Gordon back to relevance as well?