San Diego Comic-Con is arguably the Mecca of pop culture. Over the years, we've been treated to a ton of amazing announcements, jaw-dropping trailers, and the most exclusive of exclusives that have kept many of us coming each year.
The 2019 edition is no exception, and in fact builds upon its predecessors. Many would no doubt be looking to what awesomeness Marvel Studios brought to the fray at its panel in Hall H, but there are a ton more eye-openers that have come out of SDCC 2019.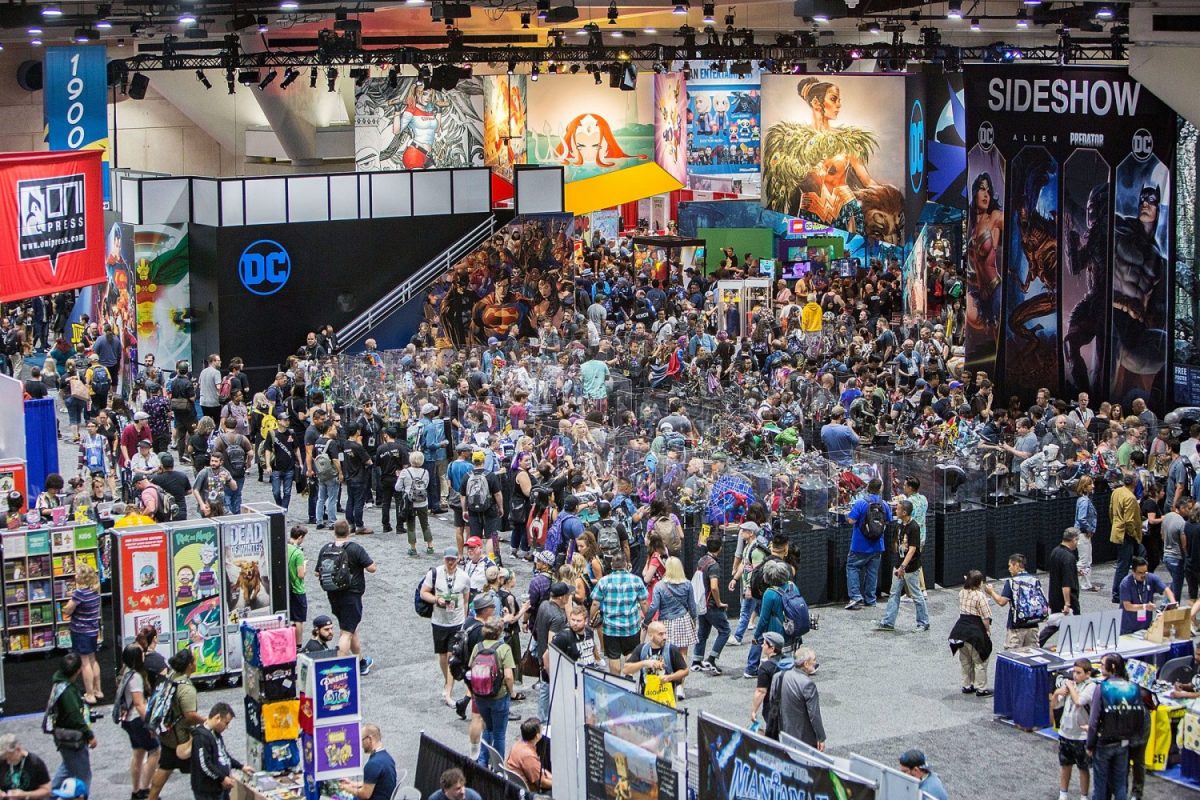 And what's our TL:DR for this year's SDCC? Everything's freaking awesome, and you should go for SDCC when you get the chance.
But yeah, we digress. Here are the top announcements at SDCC 2019.
---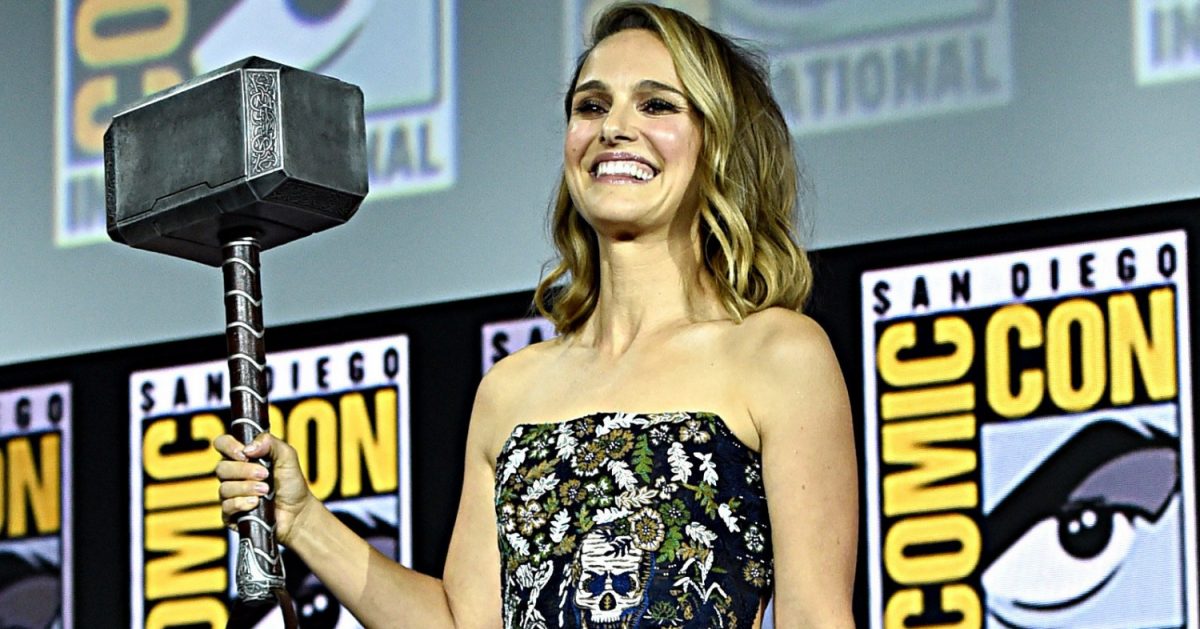 Kevin: "Hey Natalie, can we have you back on board for the next Thor movie?"
Natalie: "Sure, but you know my conditions."
Kevin: "DONE!"
We think that's how the exchange between Marvel Studios president Kevin Feige and Natalie Portman went when casting for the final film of Marvel's Phase 4 of movies: Thor: Love and Thunder. The fourth movie starring Chris Hemsworth's God of Thunder is definitely one to look out for when it drops on November 2021, but we can't help but swoon over the fact that Thor's love of his life, Jane Foster, will be the next one to take up the iconic hammer Mjolnir.
This has certainly got a lot of buzz among Marvel fans, as the Goddess of Thunder has been around for a few years now in the comics. The context was that the Odinson became unworthy to wield Mjolnir after the events of the 2014 Original Sin storyline. The result? Long story short, his girlfriend Jane Foster, who at the time was actually suffering from breast cancer, was sought out by Mjolnir itself to be deemed worthy to lift it up. And the rest, as they say, was history.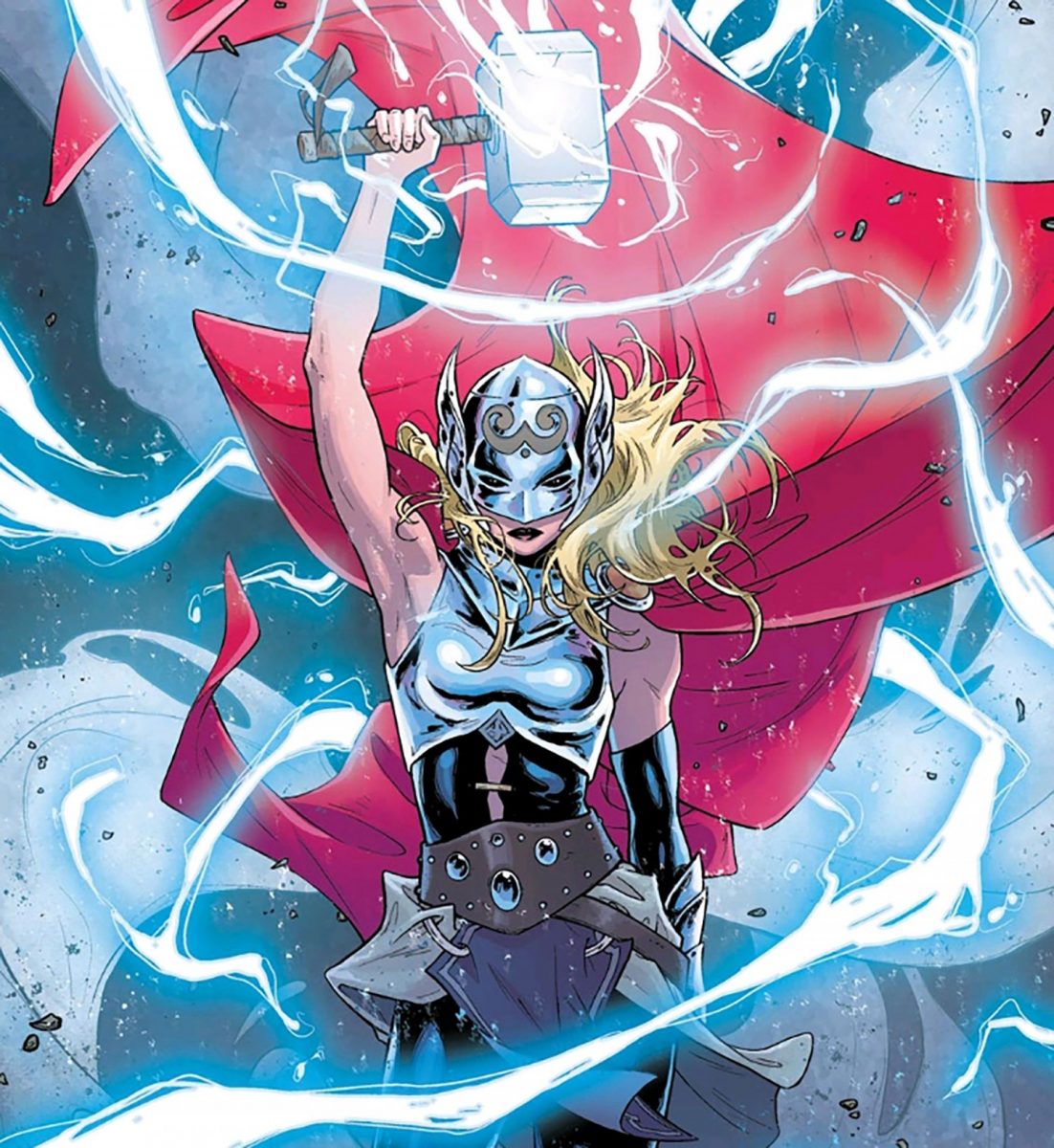 Jane Foster as Thor is but one of many passing on of torches across Phase 4 of the MCU, but this announcement was certainly our crown jewel of the Marvel Studios panel.
The next question is, will she even wield the Mjolnir? Folks will remember it destroyed by Hela back in Thor: Ragnarok. Hmmm.
---
Ah, it's truly an awesome time to be a Trekker in recent years. Star Trek: Discovery had impressed many of us in its two seasons on Netflix, Short Treks is also making a return, and we're most definitely excited for the Michelle Yeoh-led Star Trek spinoff series as well.
But perhaps what really got our pulses hammering was the new trailer for Star Trek: Picard that dropped at SDCC. Seeing Patrick Stewart as Jean-Luc Picard is like catching up with an old friend after many years of not seeing each other.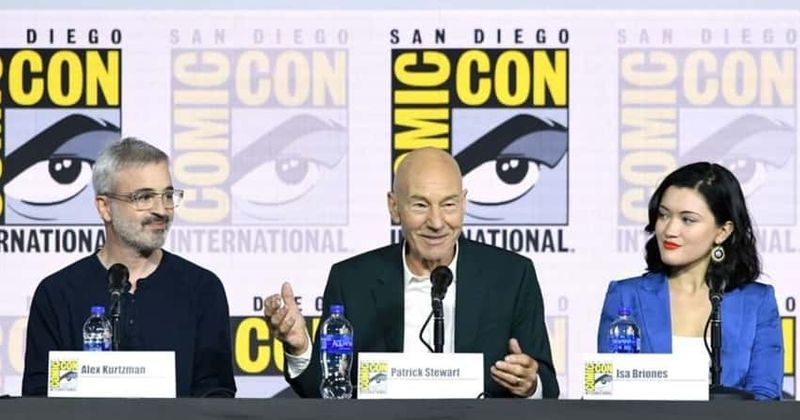 But the Captain of the iconic USS Enterprise isn't the only one to return in Star Trek: Picard, as the rest of his peers from Star Trek: The Next Generation are set to make a return as well.
---
It's… a bird! It's… a plane! No, it's Brandon Routh! And he's back in the blue spandex and red cape.
In the upcoming mega crossover event in the CW's Arrowverse, Crisis on Infinite Earths, Routh will once again don the cape and iconic "S" symbol of Superman — 13 years after he last wore it in Superman Returns.
Interestingly, Routh is currently starring as another iconic blue DC Comics superhero in the form of Atom in DC's Legends of Tomorrow in the same TV show franchise.
As the title of the crossover event suggests, he will be playing as a character from a different part of the multiverse. In particular, the older Superman from the iconic Kingdom Come graphic novel by Mark Wait and Alex Ross. Tyler Hoechlin, the first Man of Steel in the Arrowverse in Supergirl, will still assume his role, of course.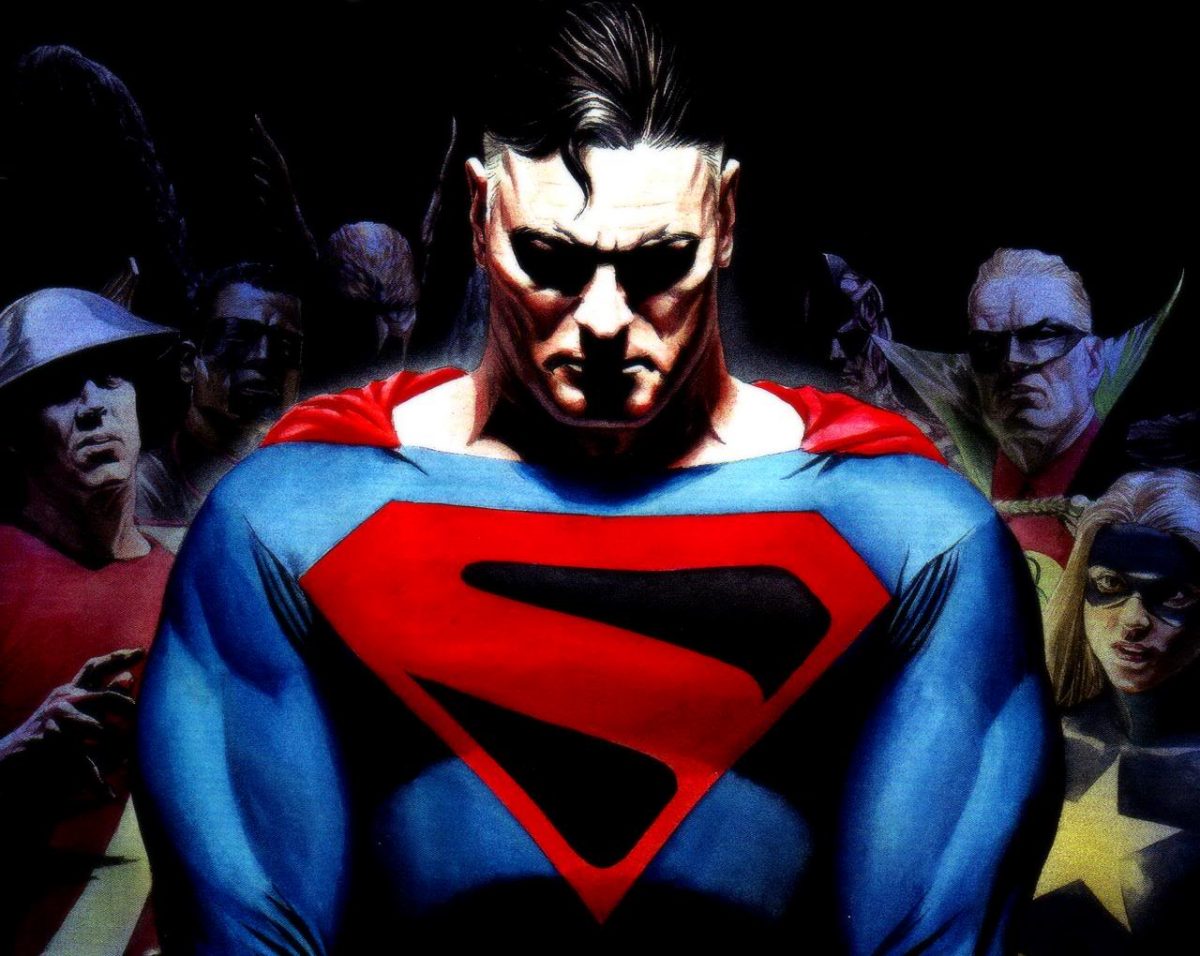 Henry Cavill might've reeled us in with his own heartwarming rendition of Superman in the DC Extended Universe movies, but now that he's taken up mutagen-inducing Witcher duties, seeing another familiar face in Brandon Routh as the Man of Steel was certainly one of the bigger moments in SDCC 2019.
---
Speak of the devil. Er, witcher. The heavily-anticipated Netflix Original series The Witcher is nigh upon us, and fronting the live-action adaptation of the iconic novels by Andrzej Sapkowski is none other than Mr. Cavill.
The Englishman was widely known as Kal-El/Superman for the past 8 years, and was slated to carry the persona for another good few years in the DCEU, but recently took a break from the role. As it turns out, we now know what he's been up to, and we're bloody excited.
Where Superman is the symbol of hope and optimism, Geralt of Rivia is the exact antithesis. The Butcher of Blaviken is takes a gruff, no-nonsense, pragmatic approach to his monster-slaying duties with his iconic silver sword, earning coin and the occasional booty call along the way. Not to mention his preferred use of imbibing physique-enhancing mutagens and magic signs to kill these monstrosities — the latter of which is greatly abhorred by the Man of Steel.
But not all is doom and gloom in Henry Cavill's The Witcher, as we'll also be treated to his BFF, the trusty chestnut horse Roach, who'll make an appearance in the TV show as well. Whether you're coming from the now-legendary video games, books or just want to see Henry Cavill's bare scar-riddled torso, our wait for its potential 2020 release can't get any more palpable.
Wind's howling, as Geralt likes to say.
---
"What? Another witch hunter announcement at SDCC 2019?"
But this ain't just another witch hunter announcement — it's Blade, and he's finally making an appearance in the MCU, and he'll be portrayed by none other than Mahershala Ali. At the end a surprise-filled Marvel Studios panel at Hall H, overlord Kevin Feige pulled a last rabbit out of the hat with the announcement of Blade, and Ali as the titular vampire-hunting hero.
Blade has had a respectable following in the dark corners of Marvel Comics over the years. Wesley Snipes' portrayal of Eric Brooks brought the character to prominence in 1998, albeit only briefly. Bringing Blade to the ranks of the Marvel Cinematic Universe is definitely a plus for many fans, and also an interesting new venture for the franchise that has long been synonymous with big, bombastic hollywood moments.
Unlike your typical Marvel movie, Blade offers a darker, grittier look at the MCU. Many have been curious to see how its heroes fare against the creatures of the night, and Eric Brooks will give fans just that.
Mahershala Ali as the blade-wielding, well, Blade will no doubt bring a smile to many a fan, especially those of the fanged type.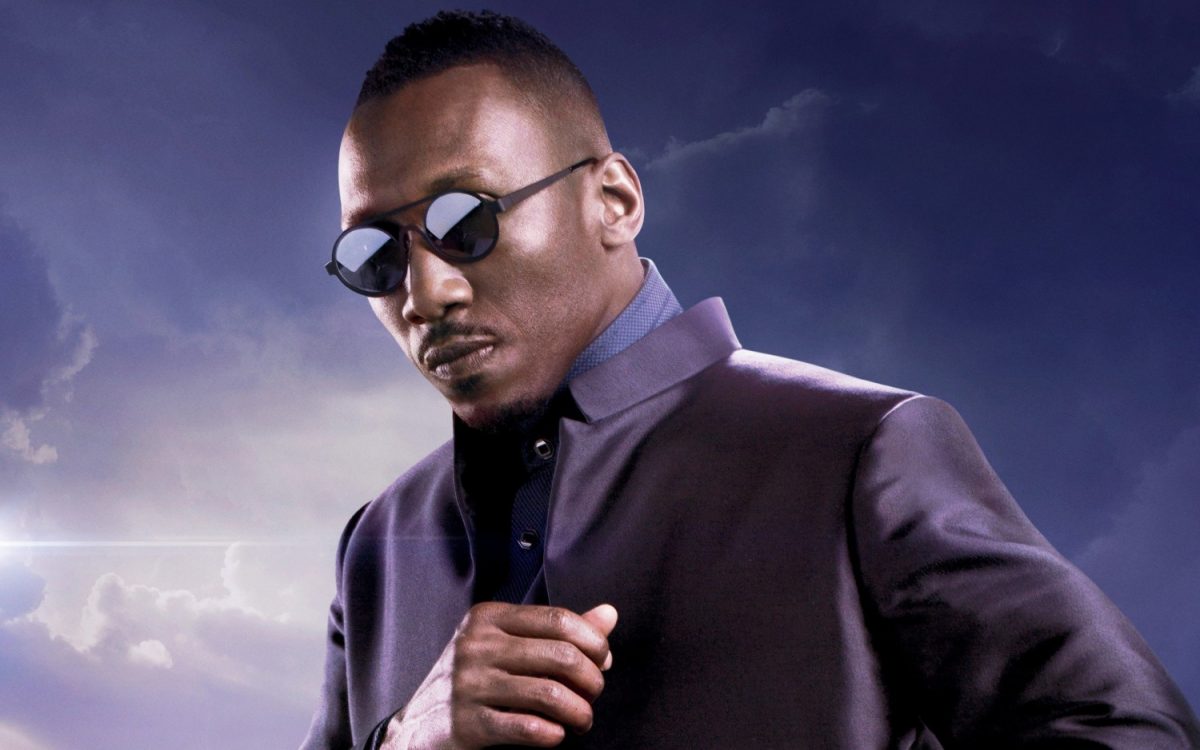 With this casting, we're pretty sure the final nail in the coffin has been hammered in to Netflix as Ali's character, Cottonmouth, from Luke Cage is now laid to rest.
---
In another series of unexpected returns, remember Pete "Maverick" Mitchell? As it turns out, he's back to dominate the skies in Top Gun: Maverick. The crowd went bonkers when Tom Cruise surprise-announced the trailer at the Terminator: Dark Fate panel.
While it's cool to see Pete Mitchel take to the skies once more, many will no doubt be spewing jokes and making memes out of his inability to be promoted beyond captain after over 30 years.
Let's only hope Top Gun: Maverick lives up to the hype, and isn't merely catching a ride on the nostalgia bandwagon.
---
But enough about movies — SDCC 2019 is also rife with toys and comic book announcements. Arguably one of the biggest (no, literally) announcements on this list is a certain Planet Eater. Hasbro's Transformers: War For Cybertron Unicron stands at an impressive 2 feet — its largest-ever Transformers toy to date.
We've been talking about this all week and we're not quite done marveling over its amazing features: over 50 points of articulation, as well as the badass alternate Planet Eater mode, which turns him into a freaking planet!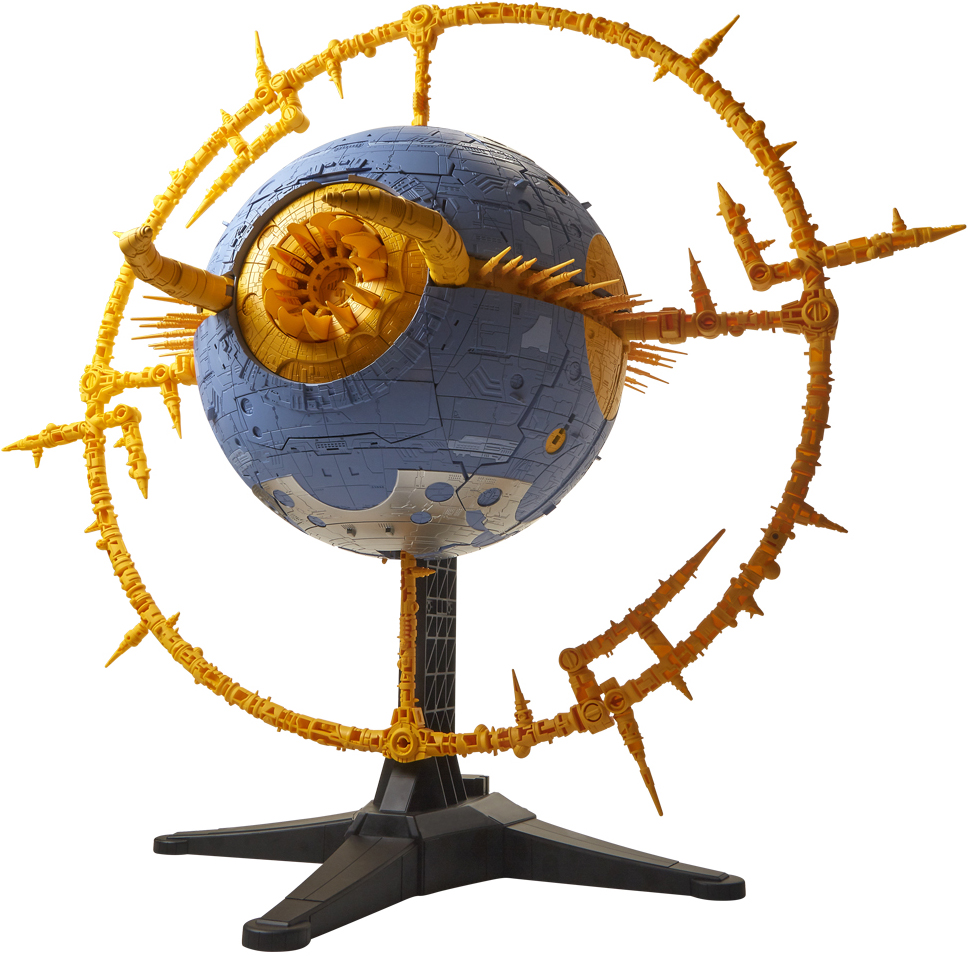 Although this is actually a crowdfunding project on Hasbro's new HASLAB venture, Hasbro really outdid themselves with their Transformers toys this year. If not for Unicron, we'd still be amazed at their Transformers X Ghostbusters teamup, which culminated in the awesome Optimus Prime Ecto-35 Edition.
---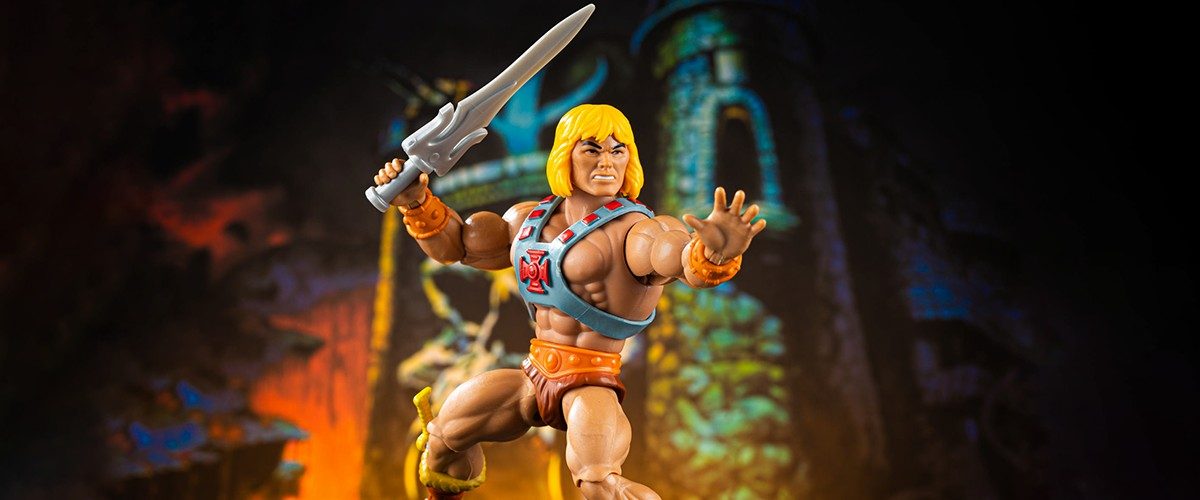 Unicron was a byproduct of the awesomeness that is the 1980s, but he surely wasn't the only one. By the power of Castle Greyskull, He-Man is back in nostalgic fashion with a new series of Origins action figures by Mattel.
The most amazing part of these new action figures is that they take heavy cues from the original ones that were released in tandem with the original animated series back in the '80s. But what makes this even cooler is the fact that there are now 16 points of articulation, as opposed to the original's 6.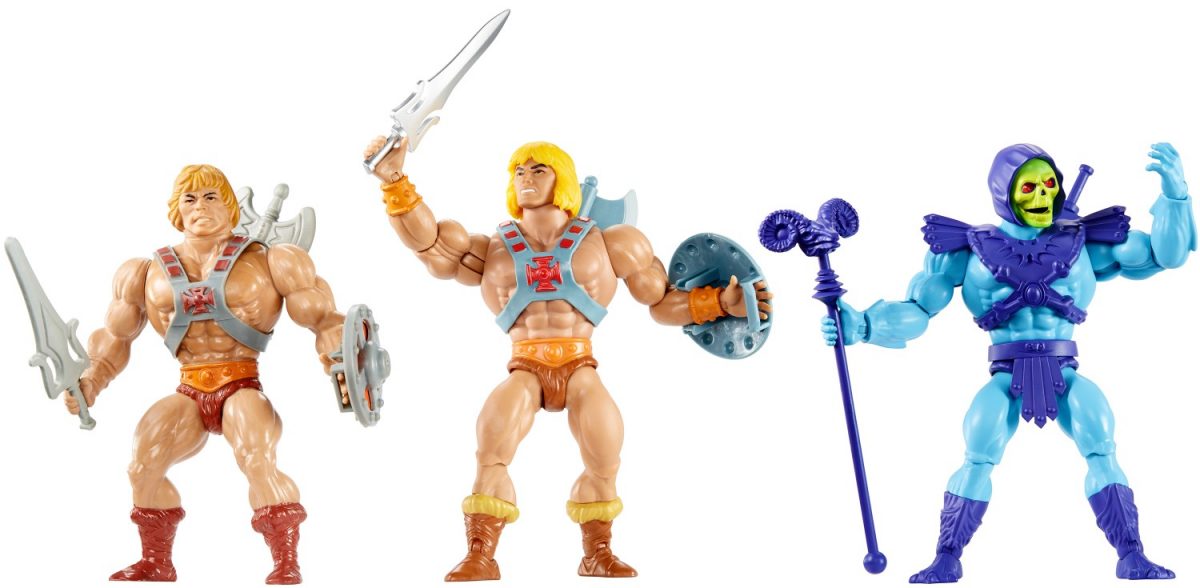 Now you have the power to get He-Man to raise the Power Sword in his iconic pose.
---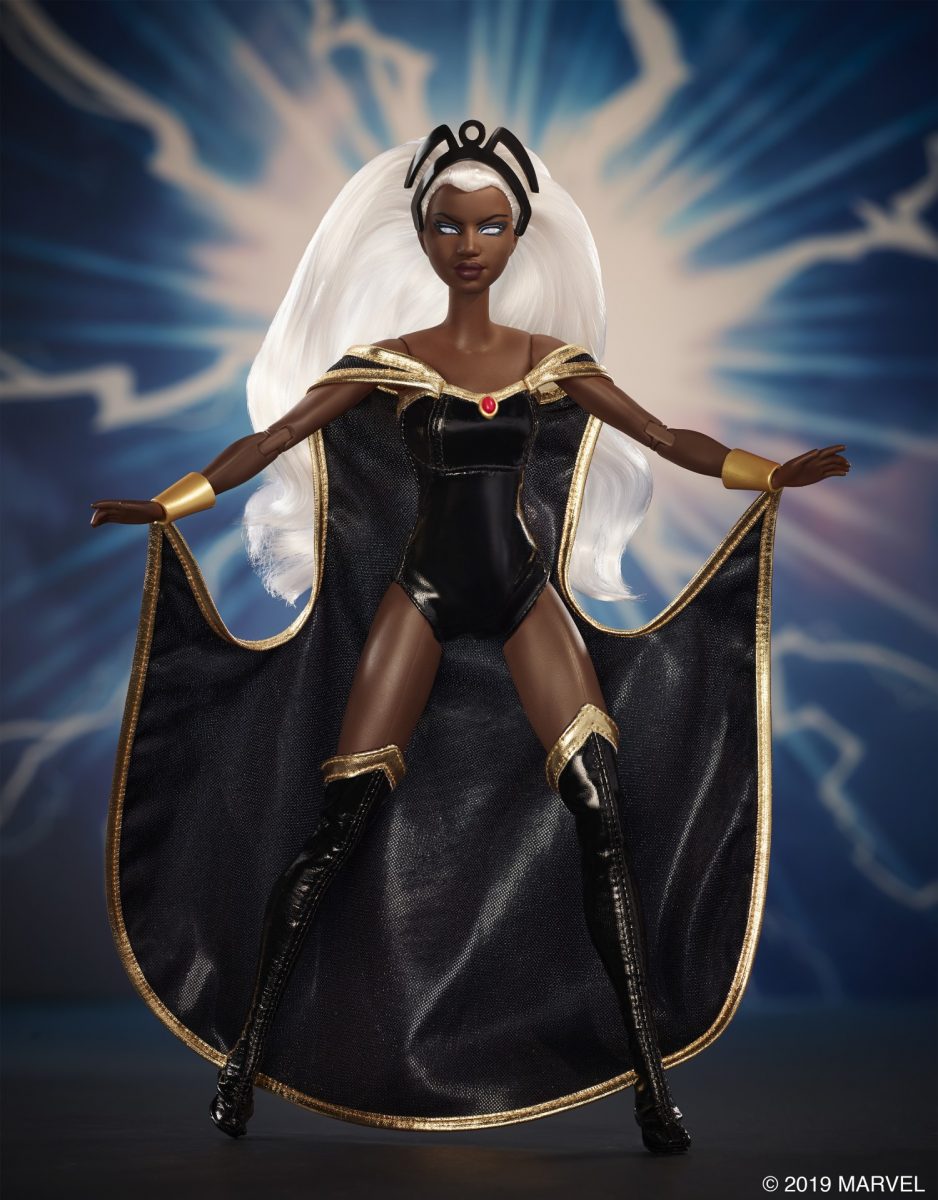 Mattel isn't done impressing us though — they've gone and done it by Barbie-fying some of the most iconic characters in Marvel Comics' X-Men.
Dark Phoenix

Mystique
The figures in question are Mystique, Storm and Dark Phoenix, all in their iconic look from the X-Men of the glory days of the 1990s. Who would've thought that the X-Men could make such fantastic-looking Barbie dolls? Also, whoever said Barbie dolls couldn't be badass? Regardless, we can certainly imagine some of you humming the iconic tune from the cartoon as you pre-order these Barbie dolls on GameStop.
Mattel and Marvel certainly blew this one out of the park, on an Omega-level scale, at that.
---

To close out this list, we're tapping on our familiar friends Marvel and Hasbro again with this awesome series of limited-edition comic book covers of Jim Lee's iconic X-Men #1 using Marvel Legends series action figures.
We're technically cheating, since this list is riddled with Marvel and Hasbro stuff, but we can't help but look at wide-eyed wonder at how accurately the Marvel Legends action figures are portrayed in these iterations of the classic covers.
In an SDCC riddled with odes to the past, this is arguably one of the best injections of nostalgia in this year's edition.
---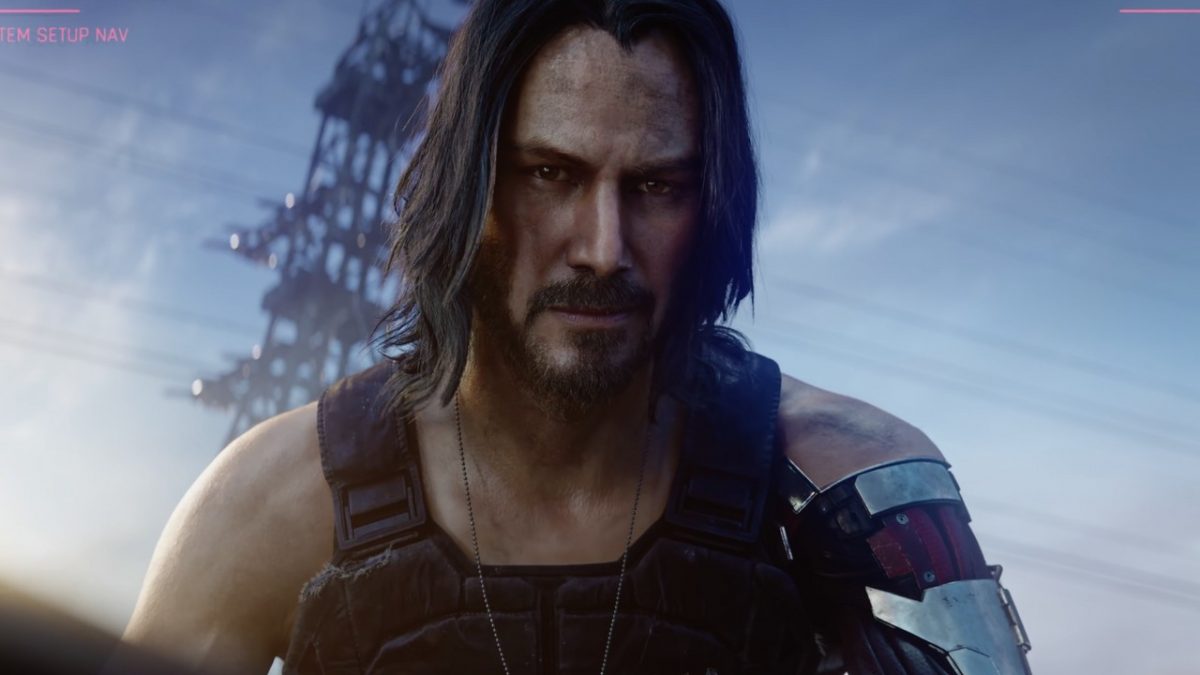 Oh wait, we're not done yet. What is San Diego Comic-Con without mentioning Keanu Reeves? Last year, we'd gotten his 1:6-scale likeness as John Wick replicated rather well at the Sideshow Collectibles showcase. This time, however, while Reeves wasn't actually there in person, his beloved presence was still felt, specifically by Hideo Kojima.
Kojima-san revealed that the Cyberpunk 2077 and John Wick star was originally tipped to be a central character during the panel for his long-gestating epic game Death Stranding. To quote, he "originally was recommended Keanu Reeves, but wanted Mads [Mikkelsen]".
While it's still awesome to have the veteran Dane come on board as Cliff, the main antagonist for the game, to think we were this close to getting Keanu star in Death Stranding as well is certainly a huge bummer for many of us.
Oh well, at least he's got a f**king city to burn.
---
SDCC 2019 was certainly one for the fans. Tons of returns were announced, as were many huge new projects as well. We can only hope next year's edition will be bigger and better, but for now, we'll let the euphoria from this year sink in first.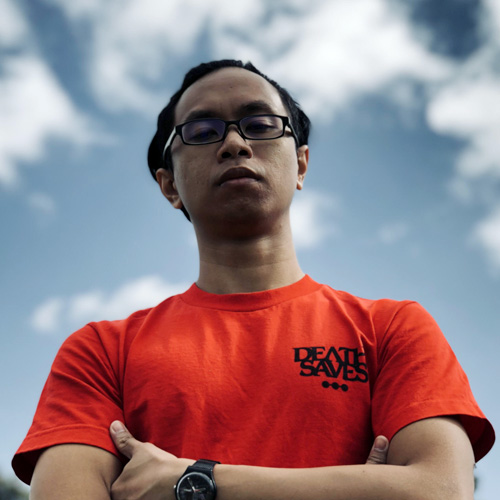 Marion has a serious RPG addiction. Sometimes it bleeds into real life; he forgets to sleep because he thinks he has a Witcher's body clock. Forgive him in advance if he suddenly blurts out terms such as "Mind Flayer" and "Magic Missile", because never once does he stop thinking about his next Dungeons & Dragons game.
---

Drop a Facebook comment below!