It looks like San Diego Comic-Con 2019 will be a big one for Marvel fans. Not only will we be getting a huge announcement for the next slew of Marvel Studios movies, but we'll also be getting an exclusive set of the iconic X-Men comic books from the glory days of the 1990s.
The X-Men comic book in question is, of course, X-Men #1, which was illustrated by the illustrious Jim Lee back in 1991, which depicts the blue-and-yellow X-Men duking it out with Magneto.
Hasbro has linked up with Marvel Comics to recreate this iconic comic book cover using Marvel Legends Series action figures of the very same X-Men that many of us grew to love back in the day. And the result is simply amazing.

Of course, in typical comic book fashion, the entire image will be split into four parts, with one part of the image printed onto four #1 covers. Copies of this version of X-Men #1 will be given away for free on a first-come-first-serve basis exclusively at SDCC 2019.
But Marvel and Hasbro aren't done with their amazing team-up yet, though. This is all part of a larger campaign to celebrate Marvel Comics' 80th anniversary.
As such, Hasbro will be releasing a series of brand-new 80th Anniversary Marvel Legends action figures. Like the X-Men, they've gone and recreated the iconic comic book covers of the "Big Three" of the Marvel mythos – Captain America, Thor and Iron Man.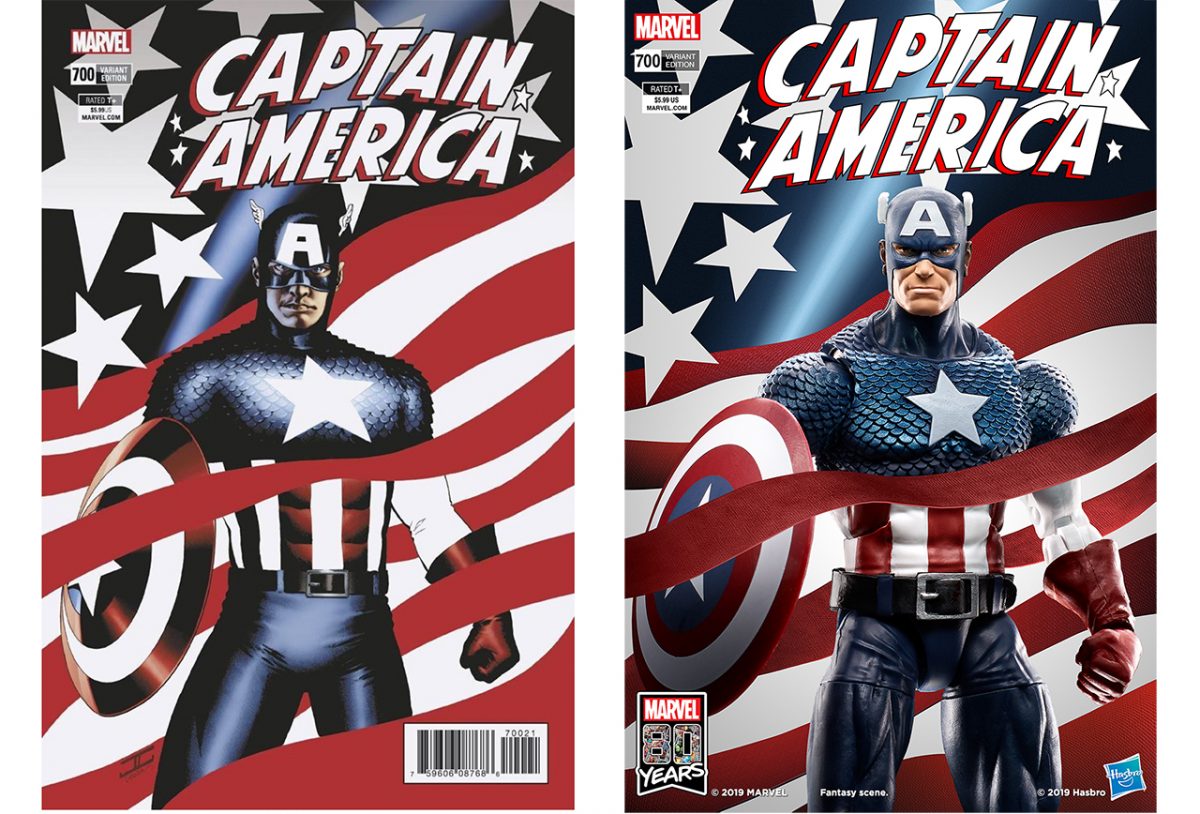 The comic book issues that were recreated are Captain America #700, The Mighty Thor #137 and The Invincible Iron Man #126. Interestingly, the Ulik figure in Thor is the SDCC 2017 exclusive, but it's still awesome regardless.
The 80th Anniversary Marvel Legends figures will be available for pre-order via Hasbro Pulse later this week.
---

Drop a Facebook comment below!