This weekend will be a huge one for DC Comics and its fans. (Yes, even bigger than the wide reaching layoffs experienced last week) Despite the lack of a physical convention to hype up what's to come, the 24-hour-long DC FanDome free digital event on 22 August is sure to inject some serious endorphins into many eager fans across the globe taking part.
The full slate of events, from panels for movies, TV shows and video games, has been revealed for DC FanDome and while there are one or two items still left in the dark (we imagine we're in for a surprise for what will eventually appear there), it is clear that there is plenty of reason to free up your weekend to check out the event, regardless of whether you're a diehard DC fan, or just looking forward to one or two of the movies and shows in the roster.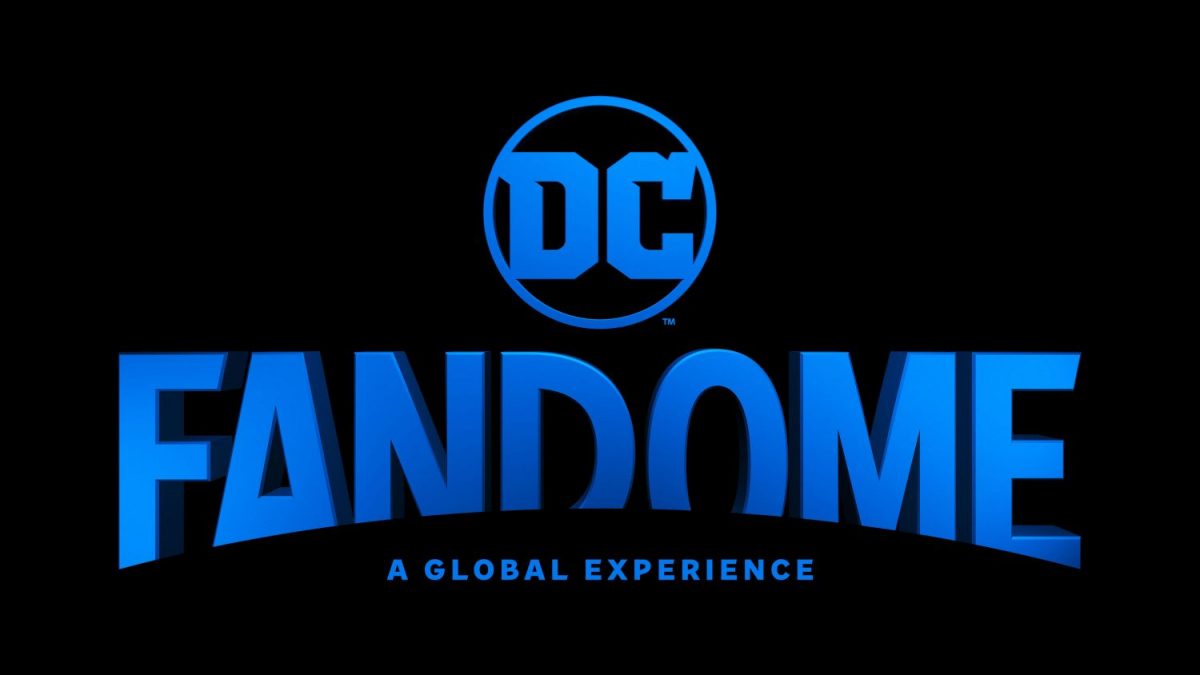 Each panel will last somewhere between 15 to 30 minutes, and will be situated across the various concurrent channels of the event, meaning to say there will be overlaps in the timing of various panels. The feature films and other major announcements will be showcased in the Hall of Heroes main channel; TV shows will be featured at WatchVerse; kid-centric TV shows and content can be found at KidsVerse; fan-focused content and contests will be showcased at YouVerse; interactive content at FunVerse; and anything art and comic book-related can be found at InsiderVerse.
Though each panel's duration may seem short, the good news is that each item will come one after the next, with almost no breaks in between, so there is always something new to catch, regardless of what time you're tuning in. Also, if you've missed out on any reveals and announcements, there will be a rebroadcast happening on the subsequent day to get all caught up on.
From Wonder Woman 1984, to the Snyder Cut of Justice League, to the new Suicide Squad game by Rocksteady, as well as upcoming seasons of The Flash, Doom Patrol and Lucifer, and the debut of Superman & Lois, there certainly is plenty to look forward to at DC FanDome. And while we can list out every single item in the schedule, we figured we'd go straight to the speculative and list down what surprises we'd hope to see to come out of these half-hour-long showcases. 
Admittedly, 15 to 30 minutes per panel isn't much, but it's still plenty of time to surprise fans with some Blade-level twists as what we've seen at the San Diego Comic-Con last year, so fingers crossed!
Without further ado, here are our expectations (and we imagine yours too) to keep an eye out for at DC FanDome this weekend.
---
The Batman in the larger DCEU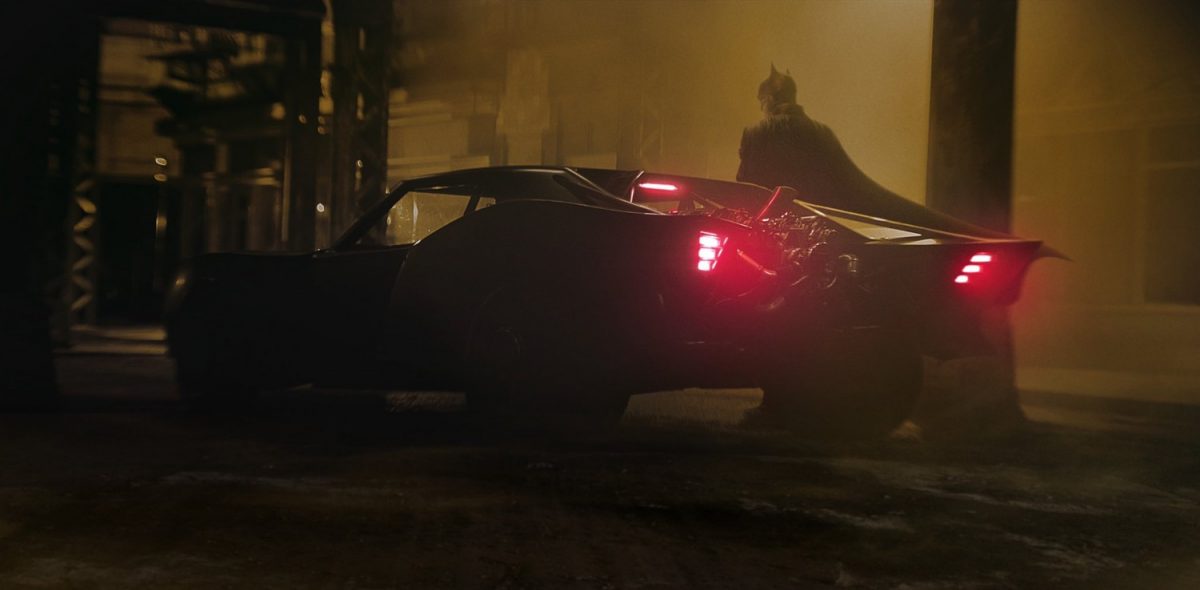 Arguably one of the biggest new additions to the current slate of DCEU is none other than a new Dark Knight, played by Robert Pattinson. While it'll still be a ways to go before we actually get to see The Batman, one major question lingering in our collective minds is how exactly will he fit into the DCEU? Director Matt Reeves made no explicit statement whether the film would be in it or not, but he did confirm that The Batman is intended to be part of a trilogy of films. But of course, given how the IP is still technically under Warner Bros. (which also technically owns the rest of the DCEU), we're hoping that Reeves would put these doubts to rest in the most favourable way possible at DC FanDome. Now, if only DC was opened to crossover of parallel Earths….
---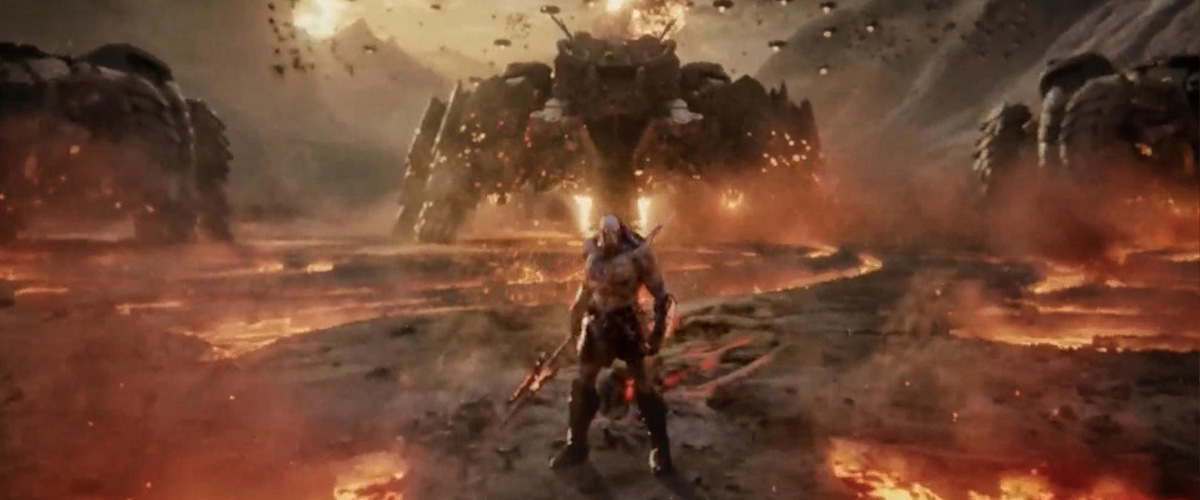 Though The Batman will be taken over by an entirely different face come 2021, we're still getting roughly four hours' worth of Ben Affleck as the Caped Crusader in the Snyder Cut of Justice League. Aside from Batfleck's retroactive return, we already know that Snyder's original take will be largely different in tone and style to that of the commercially-released 2017 version, including the likes of Black Suit Superman, which will no doubt be an interesting watch when it finally releases on HBO Max.
However, another interesting talking point (one which we're hoping Zack Snyder addresses at his panel at DC FanDome) is the appearance of Darkseid as the film's main (and rightful) antagonist. Little else is known about Snyder's take on the Dark God except that he is voiced by Ray Porter. And what of those giant space crabs behind him? Beats us, but we're hoping there'd be more of him at the event.
---
Deathstroke, Lex Luthor and the Injustice League
Aside from Darkseid, the commercially released Justice League left a very interesting and dangling plot thread in what seemed to be the formation of an anti-Justice League following a mid-credit scene encounter with Jesse Eisenberg's Lex Luthor and a surprise guest appearance by Joe Manganiello as Deathstroke.
Given Manganiello's support of the Snyder Cut as well, we imagine the director himself had his own idea of how the mercenary would fit into his original plans. Now only if Manganiello could make a guest appearance at DC FanDome…
---
Flashpoint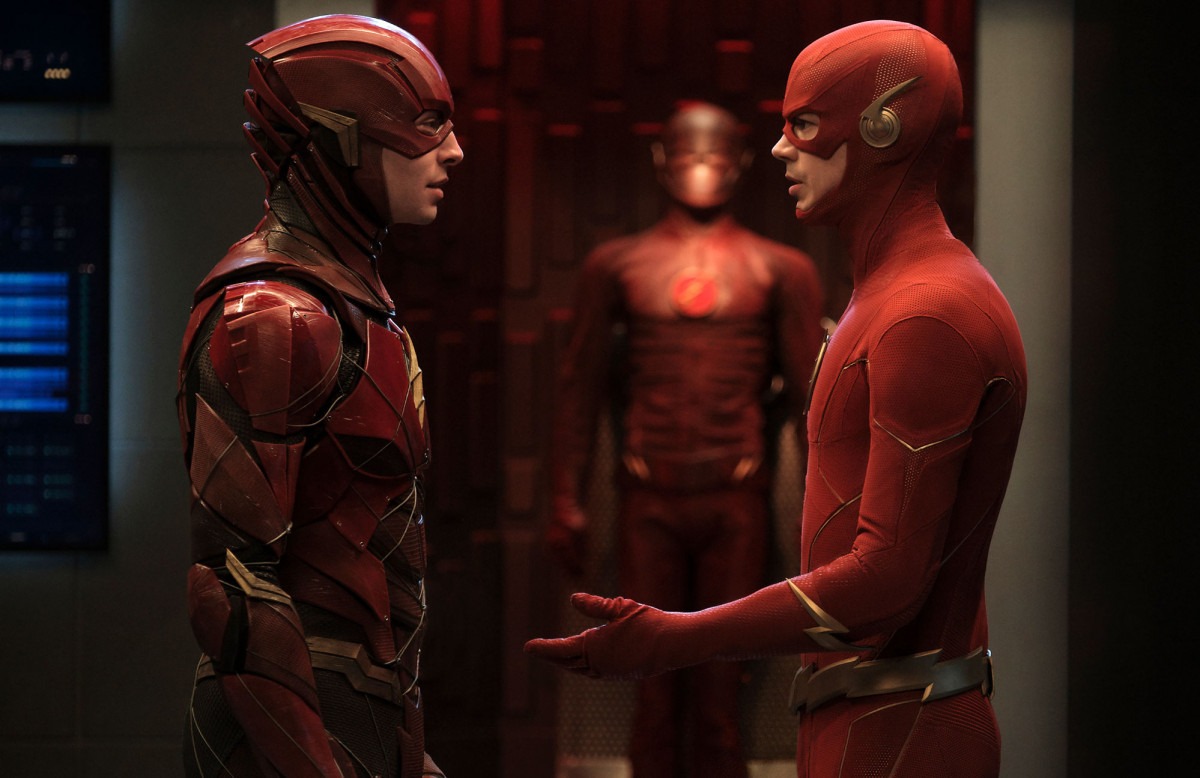 This one's right out of the comics where we get The Flash of two Earths. There are two panels for The Flash at DC FanDome, with the first being the seventh season of the long-running series by The CW starring Grant Gustin, and the other being the Ezra Miller-led spinoff DCEU film. Interestingly, the speedster duo met in a very short (but very memorable) scene in the dying embers of The CW's Crisis on Infinite Earths TV show crossover, suggesting that the live-action multiverse extends beyond the small and big screens.
Though there isn't much we know about the upcoming movie yet, we do know that it is heavily inspired by the 2011 comic Flashpoint, which shows Barry Allen/The Flash jumping to an alternate timeline. And given how both Miller and Gustin will both be present at DC FanDome, who knows if one or the other could suddenly appear in the other panel and kick some crossover-shaped things off from there.
---
Speaking of Ezra Miller's The Flash, here's another interesting prospect: Michael Keaton. Yes, the original big screen Batman from 30 years ago could be making his triumphant return to DC amidst his MCU duties as the Vulture, having previously been in talks to take on a supporting role in the movie. Though it will be highly unlikely that he will not be appearing as the Caped Crusader himself, Keaton's appearance in the DCEU is a great hurrah to his iconic work in 1989, much like how The CW honoured John Wesley Shipp, from the first 90s Flash TV show, as Jay Garrick in The Flash.
Though he won't be appearing at DC FanDome (heck, we don't even know if he actually put pen to paper for the role yet), we're hoping directors Andy and Barbara Muschietti would shed some light on Keaton's involvement in the film.
---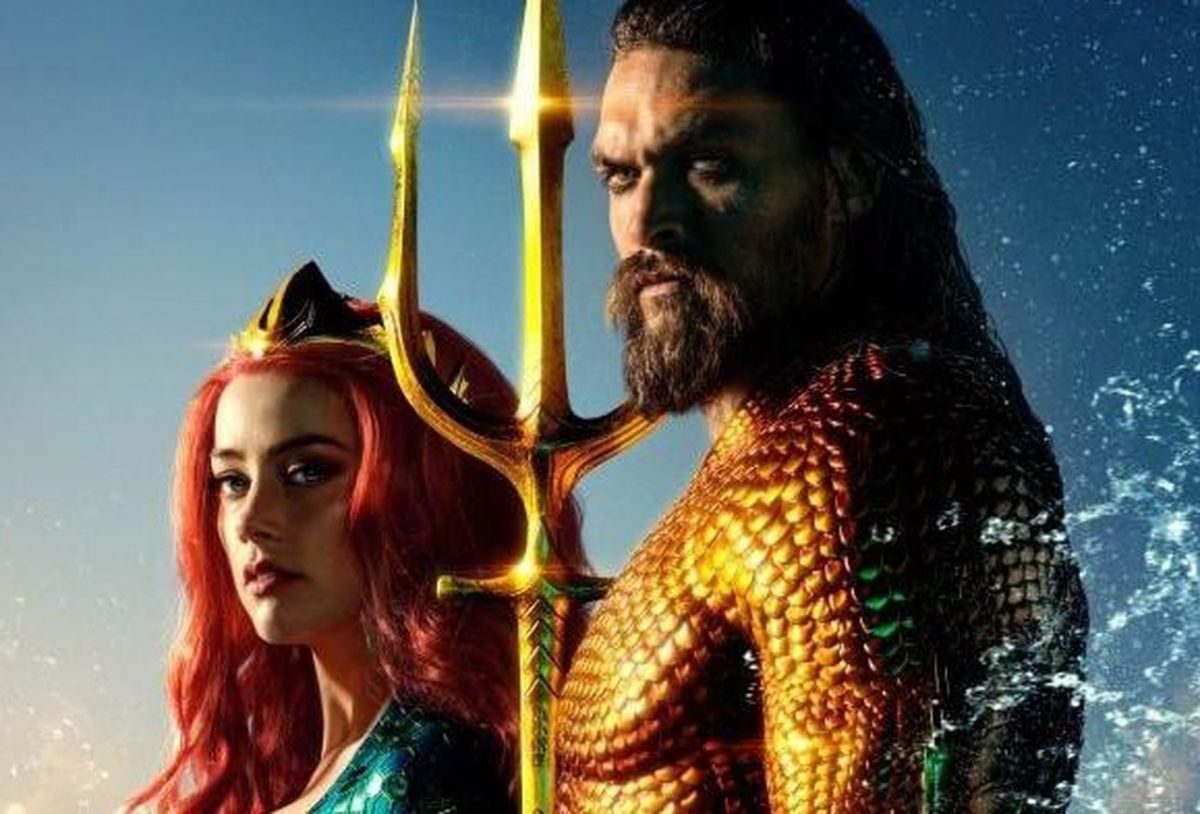 And whatever happened to the Atlantean King? After a stellar showing at the tail end of 2018, we're still very much in the dark with regards to the 2021 sequel to the Jason Momoa-led blockbuster under the sea. To jog your memory a little bit, the post-credit scene saw Black Manta (Yahya Abdul-Mateen II) being rescued and nursed to health by Dr. Stephen Shin (Randall Park), with clear intent to exact vengeance on Arthur Curry in the follow-up story.
There may yet be hope for fans of the movie. There is an Aquaman panel happening at DC FanDome… but it's not about the sequel, just a walk down memory lane with director James Wan and Patrick Wilson, who plays King Orm. It doesn't even involve Jason Momoa himself. But as is the case with many of the panels at the event, it wouldn't hurt to presume they might have some surprises in store for us at the end of their panel.
---
Suicide Squad and Harley Quinn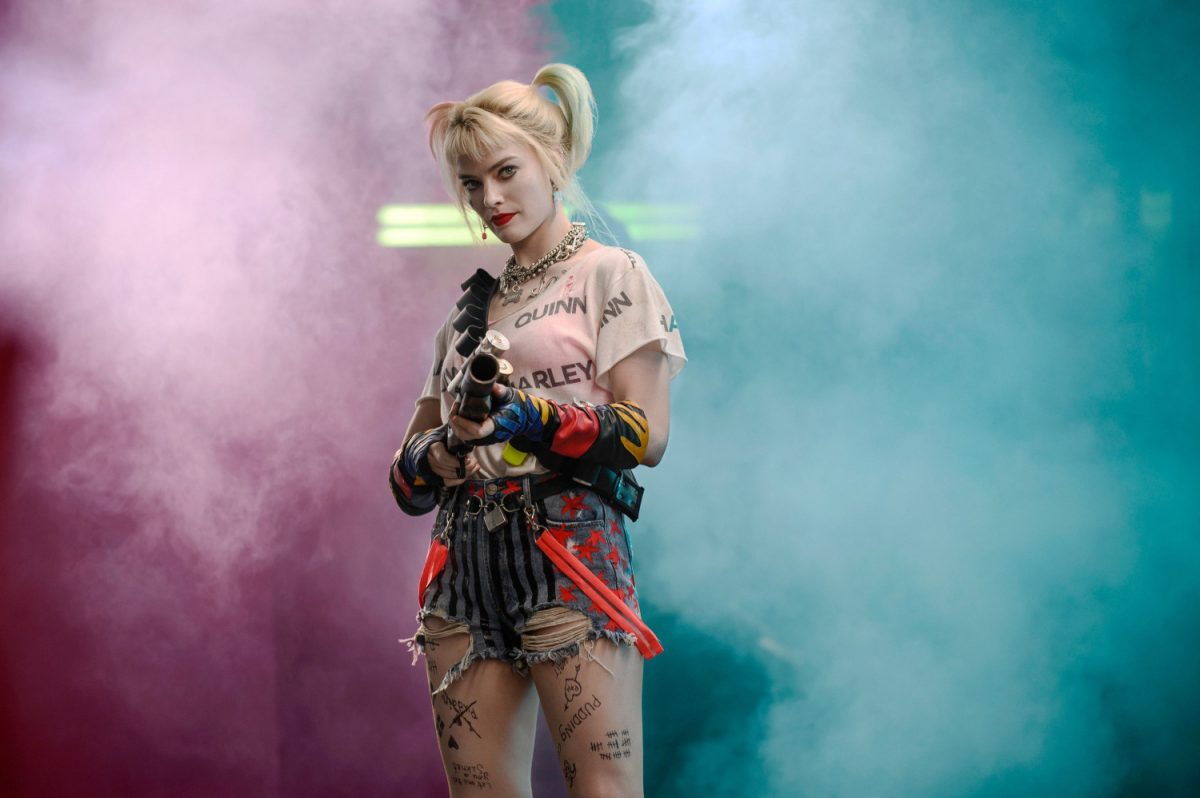 James Gunn's The Suicide Squad has been long in the works now, and despite the rather confusing timeline given how the film is a somewhat of a reboot, with half of the main cast being replaced, it still aims to establish itself as part of the DCEU.
Gunn himself has taken to answering fan questions himself over the past few months on his social media, but up until this point, he has been rather coy with his answers (that and he has also been juggling his Guardians of the Galaxy Vol. 3 duties as well). His panel this weekend is sure to give us answers on what exactly Margot Robbie's Harley Quinn has been up to at the end of Birds of Prey, and whether there may be any link between Task Force X and The Batman.
---
Suicide Squad: Kill the Justice League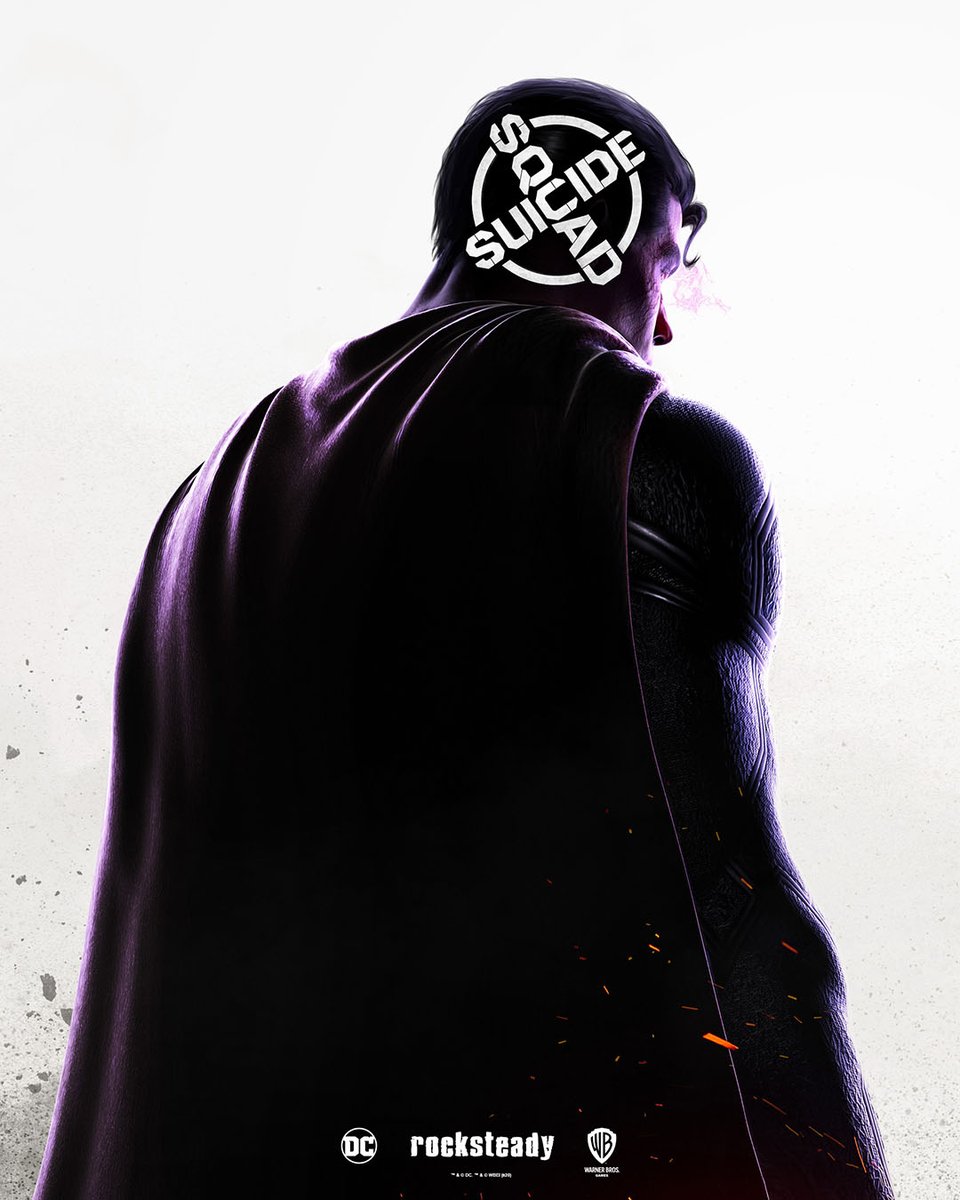 As it turns out, there is a second Suicide Squad-centric panel at DC FanDome. This curious other entry is the long-gestating game by Rocksteady and WB Interactive. The title Suicide Squad: Kill the Justice League already suggests an ambitious departure from the Batman Arkham formula we've come to know and love Rocksteady for, but there have been inklings of this over the years. Previously, we'd already learnt of a potential new game involving Superman to some degree. We just didn't imagine it would involve him as an antagonist (and, by extension, a main boss in the game).
Initial rumours indicate that Kill the Justice League could be heavily inspired by the events of the 2017 comic book event, Justice League vs. Suicide Squad, which saw the likes of Superman, Wonder Woman, Cyborg and The Flash being mind-controlled by the telepathic villain Maxwell Lord. In this story, Batman evaded the mind control, and formed an makeshift Justice League including members of the Suicide Squad, including Harley Quinn, Deadshot, Killer Croc, Killer Frost, Captain Boomerang, and Lobo, in order to defeat Lord and quell his wayward teammates.
Rocksteady has yet to give the drop on the exact details of the upcoming game, but it probably would be good to take on our hunch and give this comic book miniseries a quick read before Rocksteady's panel at DC FanDome.
---
Batman: Gotham Knights?
Speaking of the Batman Arkham games, the reins to the beloved franchise centered around the Dark Knight has been left to WB Montreal, with Rocksteady going all hands on deck for Suicide Squad: Kill the Justice League. After over 5 years since Arkham Knight, this yet-to-be-named title is reportedly a "soft reboot" of the franchise, and will be the genesis of a shared DC Game Universe that could include more playable Bat-family characters (the logos of which can be seen above, we'll let you figure out who exactly they allude to), as well as co-op multiplayer — a feature that many have been clamouring for since the days of Arkham City.
The teases over the past year have included strange symbols that are all somehow connected to Gotham City, including what look to be insignias of Gotham City Police Department, and possibly the League of Shadows. This all culminates in what you see above, which also includes symbols of what we surmise to be the Court of Owls There is a WB Montreal panel at DC FanDome this weekend, so we're hoping we'll come out of it with more answers than questions.
---
The Joker…?
Okay, this one's a bit of a long shot, but hear us out first. This year is the Joker's 80th anniversary, but outside of comic books, sadly there hasn't been as much love for the Clown Prince of Crime as his cape-and-cowl-wearing counterpart did back in 2019. Yes, sure, you could argue that Joaquin Phoenix's Oscar-winning performance in Joker could be a celebration of the iconic villain, but that film technically released last year, so it probably wouldn't count in our books.
But since the year isn't over yet, there may yet be some surprises in store for fans of the Joker. Judging from what we're seeing in the schedule, there may not be anything new for the iconic character in a medium other than comics, which could be ironic. But of course, we're always hoping for some Joker-sized twists to pop up here and then, though, again, it might be a long shot.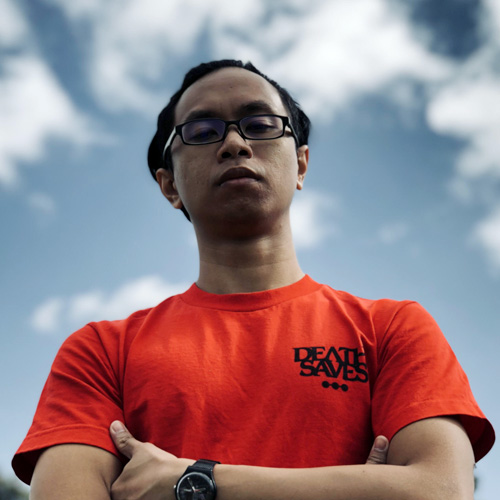 Marion has a serious RPG addiction. Sometimes it bleeds into real life; he forgets to sleep because he thinks he has a Witcher's body clock. Forgive him in advance if he suddenly blurts out terms such as "Mind Flayer" and "Magic Missile", because never once does he stop thinking about his next Dungeons & Dragons game.
---

Drop a Facebook comment below!