[UPDATE] My Friend Pedro is confrimed to be made into a live-action series. It will be produced by dj2 Entertainment (Disco Elysium) and 87North Productions, and will be distributed by Legendary Television. The R-rated dramedy series, which will run for 30 minutes for each episode, will be written and executive-produced by Derek Kolstad (via THR). [END UPDATE]
---
Derek Kolstad, best known for being the creator of the John Wick series, has expressed his interest in adapting two very peculiar indie games for television. One being the survival horror Bendy and the Ink Machine, and the other being the shoot-em-up game featuring a talking banana, My Friend Pedro.
First reported by ComicBook.com, it reported that Kolstad was already currently in the midst of working on television show pitches for the two games.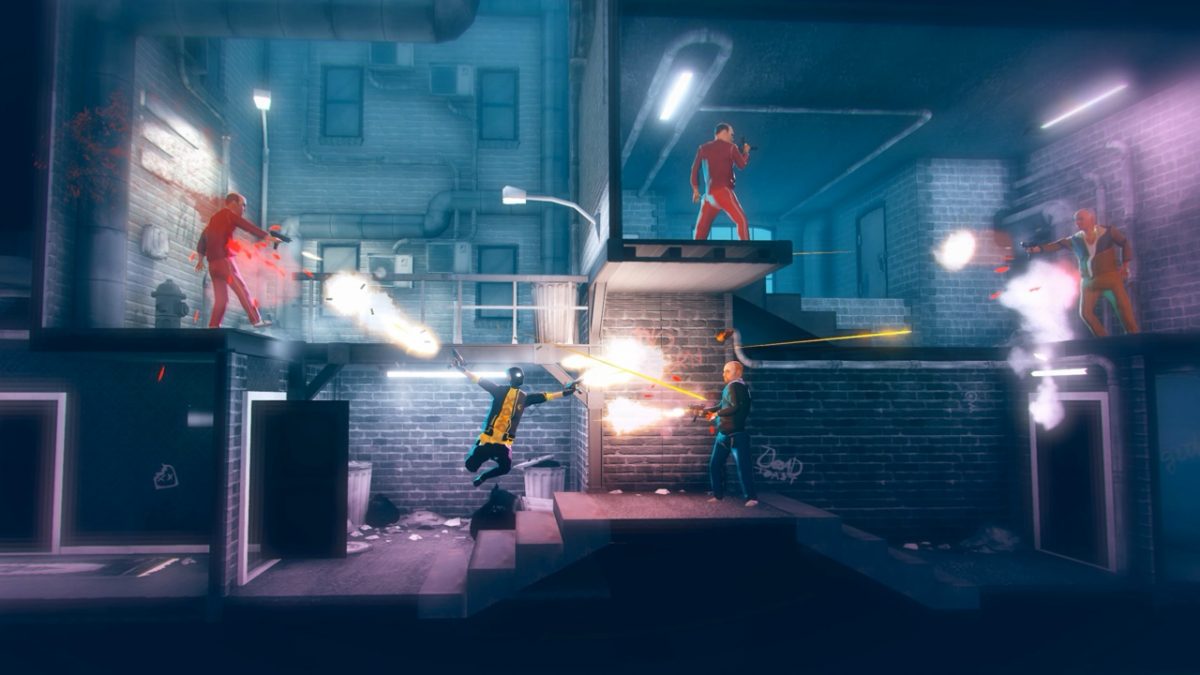 "I'm going out with a pitch for a television series based on the My Friend Pedro video game, as well as for Bendy and the Ink Machine," shared Kolstad. "I am playing any… It's funny, the reason I'm answering it this way, literally, I have these Post-It notes on my computer of, 'This is what I'm working on today."
He later adds, "I got to tell you, man, I'm still a little kid at this and I fucking love it. If I can emulate and replicate any success I've had with John Wick elsewhere, I'm going to be that 11-year-old that snuck into an R-rated movie, giggling."
For those who have not heard of the two games Kolstad is interested in adapting, My Friend Pedro is a shoot-em-up video game described by its developers DeadToast Entertainment as "a violent ballet about friendship, imagination, and one man's struggle to obliterate anyone in his path at the behest of a sentient banana."
Meanwhile, Bendy and the Ink Machine is a survival horror based in an abandoned animation studio that has players solving puzzles and fighting off nightmarish cartoon characters coming back to life.
As both games are still being pitched, it is unsure if or when we'll ever see them on our television screens though with the recent success of game-to-TV adaptations such as Castlevania and Witcher, it's likely we'll be seeing more of such adaptations in the future.
Meanwhile, we can all have fun imagining how absurd a John Wick-style TV show with a talking banana will be.
---

Drop a Facebook comment below!