In April, we got a first-look trailer of the live-action adaptation of the classic video game franchise Twisted Metal, with Sweet Tooth and his iconic ice-cream truck being teased. A gloriously hilarious clip from the upcoming series dropped at the Summer Game Fest, with the spotlight on Sweet Tooth (Samoa Joe & Will Arnett), the game's iconic killer clown, and John Doe (Anthony Mackie) exchanging blows in a casino.
The scene quickly gives way to laugh-worthy shenanigans as Sweet Tooth slams John Doe against a slot machine and starts singing the Thong Song. John Doe reluctantly joins in, creating a somewhat unexpected comedic moment.
If the humour sounds somewhat familiar, it's because the show's writers — Rhett Reese, Paul Wernick, and Michael Jonathan Smith — have worked on productions like Deadpool, Zombieland, and Cobra Kai, bringing their signature flair to Twisted Metal.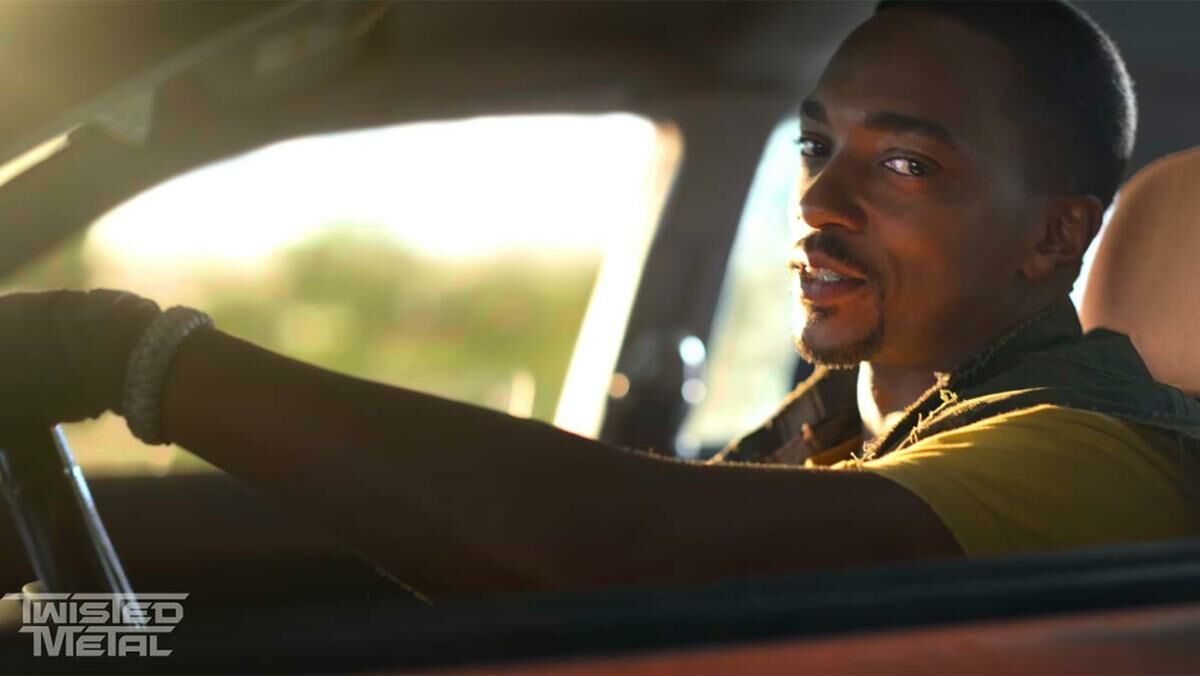 Fans of the game might remember the scrapped Twisted Metal movie adaptation in 2012 that inspired Wreck-It-Ralph's Slaughter Race world. It appears to have successfully made it to the small screen after years of anticipation, as it gears up for its premiere on July 27. The high-octane dark comedy stars Anthony Mackie, Will Arnett, Samoa Joe, and Stephanie Beatriz, as it brings the iconic vehicular combat game to life. All 10 episodes will be available to stream on Peacock.
We're excited to see Twisted Metal''s take on Sweet Tooth, John Doe, and other beloved characters of the franchise — so mark your calendars, and get ready for a wild ride.