Disney+ is FINALLY coming to Singapore! If you've been keeping your eye on the service since its first launch in 2019, then be sure to download the Disney+ app when it finally reaches Singaporean shores on 23 February 2021. You can also get Disney+ via StarHub if you're a customer too.
Where the possibilities are endless, you must be wondering – what should you watch first? The incredibly hyped up The Mandalorian or That's So Raven for the nostalgic? Well, the thing is, Disney+ contains a huge selection of content not only from the House of Mouse, but also from its recent acquisition of 20th Century Fox, as well as National Geographic.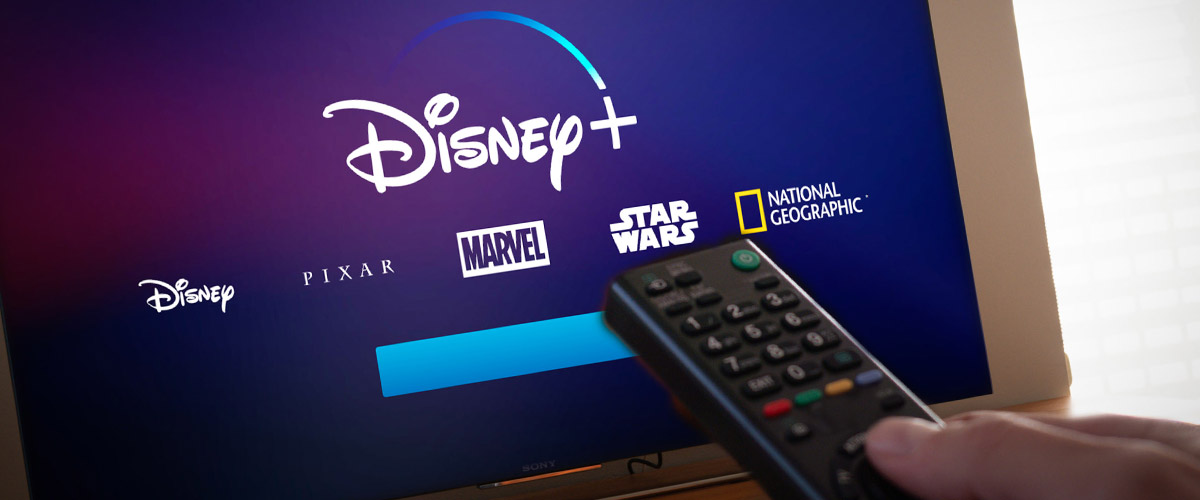 Disney has also added content under its Star brand to the service, making Singapore the first market to launch Disney+ with the full might of the brand's content library to consumers. This includes a selection of movies and TV shows, including the latest TV series by David E. Kelley, Big Sky. Joining Big Sky will be Shonda Rhimes' Grey's Anatomy. All 17 seasons of Grey's Anatomy will fall under the Star banner and you can forget scavenging the net for the latest episode because new episodes will be available on Disney+ too (same day as the US)!
Here are some shows and movies that deserve to be at the top of your must-watch list if you're subscribing to Disney+ for the first time.
---
It's impossible to talk about Disney+s 2021 slate without mentioning WandaVision. Having already premiered in January, WandaVision is the first launch title in Phase 4 of the Marvel Cinematic Universe, and the first MCU TV show on Disney+, following Avengers: Endgame. It centres around Wanda Maximoff (Elizabeth Olsen) and Vision (Paul Bettany) in a sitcom-style world.
It's the future of the MCU on the small screen and what it lacks in raw action, it makes up for with great character building and setting up the premise of what adventures superheroes get up to in their free time. Or when their significant other is dead.
We've been following this series pretty closely and it might be wise to get up to date first before delving deep into our site any further.
---
DuckTales (1987)
Life is like a hurricane, here in Duckburg
DuckTales was the first animated series Disney produced for modern television and it is a classic! No, we're not talking about the recent reboot – this is the original Duckburg. The series is arguably still the best animated series Disney has ever produced with a theme song that is 100% undeniably the best (seriously it's so catchy). DuckTales sees Donald's nephews – Huey, Dewey and Louie – on globetrotting adventures with their wealthy uncle Scrooge McDuck.
Donald Duck dumped his nephews on Scrooge when it was time for him to enlist in the war (we're not joking), so Scrooge takes the boys to exotic locations around the world on quests to find the most valuable treasures. It's a fun adventure show that is funny, entertaining and incredibly nostalgic. Despite first releasing in 1987, the show still holds up many years later.
---
Futurama
What happens when you get frozen and come back to life 1,000 years later into the future? Futurama has the answer. Following pizza guy named Fry, Futurama is a smart and witty adult animated series that is great for any sci-fi lover. Think The Simpsons but sci-fi. Made by Matt Groening too, Futurama's jokes include actual science theories, space oddities and secret coding that only those with the nerdiest of nerd credentials can decipher. So if you love all things sci-fi, smart comedy and the traits 'stupid' and 'funny' squished into one character, then Futurama might be your thing.
---
If you're into musicals, then you already would've heard all about Hamilton. The hip-hop and rap musical by Lin-Manuel Miranda (His Dark Materials) tells the story of American Founding Father Alexander Hamilton. First of its kind, it is unlike any other musical out there so even if you're not a fan of theatre, this may be something you enjoy. Starring Miranda himself, Daveed Diggs (Snowpiercer), Jonathan Groff (Frozen) and more, the 16 Tony Awards nominee should be on your must-watch list.
---
Star Wars: The Clone Wars
If you're a Star Wars fan there's no way you'd miss Star Wars: Clone Wars. Clone Wars delves deeper into Revenge of the Sith and centres legends like Ahsoka Tano. For the uninitiated, Ahsoka Tano was Anakin Skywalker's apprentice whose character arc grows from her education during the war and flourishes from a rebellious teenage padawan into a worldly Jedi. The series also shows Anakin's gradual change into the dark side, Darth Maul in power and provides different perspectives to Palpatine's infamous 'Order 66'. Catch this before you watch The Mandalorian.
---
Star Wars: Rebels
Star Wars: Rebels is yet another Star Wars series you need to watch – especially if you love the original trilogy. Which, let's be real, who doesn't? Rebels kicks off five years before the events of A New Hope and like Clone Wars, the action of the series goes down in the years between the films. Rebels softly acts as a sequel to Clone Wars and if you're dying to know what happens to Ahsoka Tano, Rex and Maul after the events of Clone Wars, then Rebels can provide some answers. Rebels focuses quite a bit on the war in Mandalore, Mandalorian culture and history too. All of which pairs in really handy with The Mandalorian.
---
The Mandalorian
If you haven't caught up on the two seasons of The Mandalorian you are seriously missing out. The Mandalorian is probably one of the best Star Wars content to come out in recent years and there's no way you haven't heard of it already. The story of a Mandalorian named Din Djarin and a child alien named Grogu (otherwise known as Baby Yoda) travelling across the galaxy and finding themselves in the most dangerous and adventurous situations should be enough to keep you hooked. The series beautifully ties in narratives from Clone Wars and Rebels and surprises the audience with new revelations (or live-action debuts) in every episode. The Western-like show keeps getting better and better and is already available on Disney+, with a third season releasing on Christmas 2021.
---
Free Solo
If something real and heart pumping is what you need to feel alive then look no further than Free Solo. This documentary sees professional rock climber Alex Honnold attempt to conquer the first free solo climb of famed El Capitan's 900-metre vertical rock face at Yosemite National Park. If you've no idea what free solo means, it just means he's climbing the giant rock, on his own bare hands. Now THAT's something not to miss.
---
That's So Raven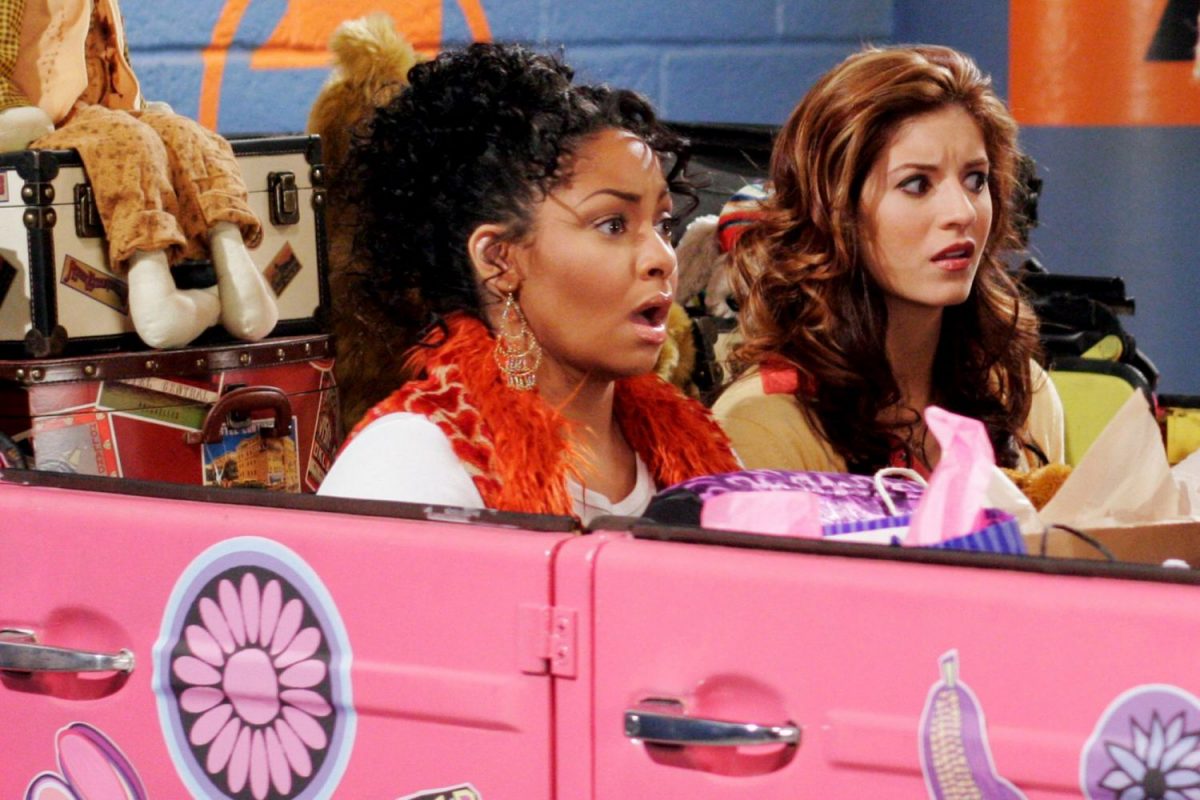 If you're a late 90s kid that grew up on Disney, then it should come to no surprise that That's So Raven is on this list. The show revolves around teenager Raven Baxer (Raven Symoné) who possesses psychic powers. She uses her abilities to help her family members and best friends Eddie and Chelsea out of various situations, but things aren't always what it seems. Sometimes good intentions don't lead to good deeds but the show teaches its viewers important lessons that you don't often see in Disney shows and films such as body positivity and racism.
---
The Simpsons
The popular animated sitcom featuring Homer and Marge Simpson and their kids Bart, Lisa and Maggie has brought many generations of laughter, joy and scary conspiracies. The show on a family of average Americans who find themselves in ridiculous yet relatable situations are hilarious and are widely known for their voice acting, clever humour and writing. If you're a big fan, you can finally watch all 32 seasons of The Simpsons on Disney+.
---
X-Men: The Animated Series
Once again X-Men: The Animated Series is a nostalgia overload for those born in the 90s. The show loosely adapted the comics and featured the OG Blue Team composed of Cyclops, Wolverine, Rogue, Storm, Beast, Gambit, Jubilee, Jean Grey, Professor X as well as an original character named Morph. The show even had crossovers with the animated Spider-Man series which, come on, in which world would you ever see THAT again? The series deals with social issues including divorce, feelings of loneliness and the AIDs crisis. X-Men: The Animated Series set Marvel on their path to big screen dominance so without this true classic, would MCU even exist at all?
---
Big Sky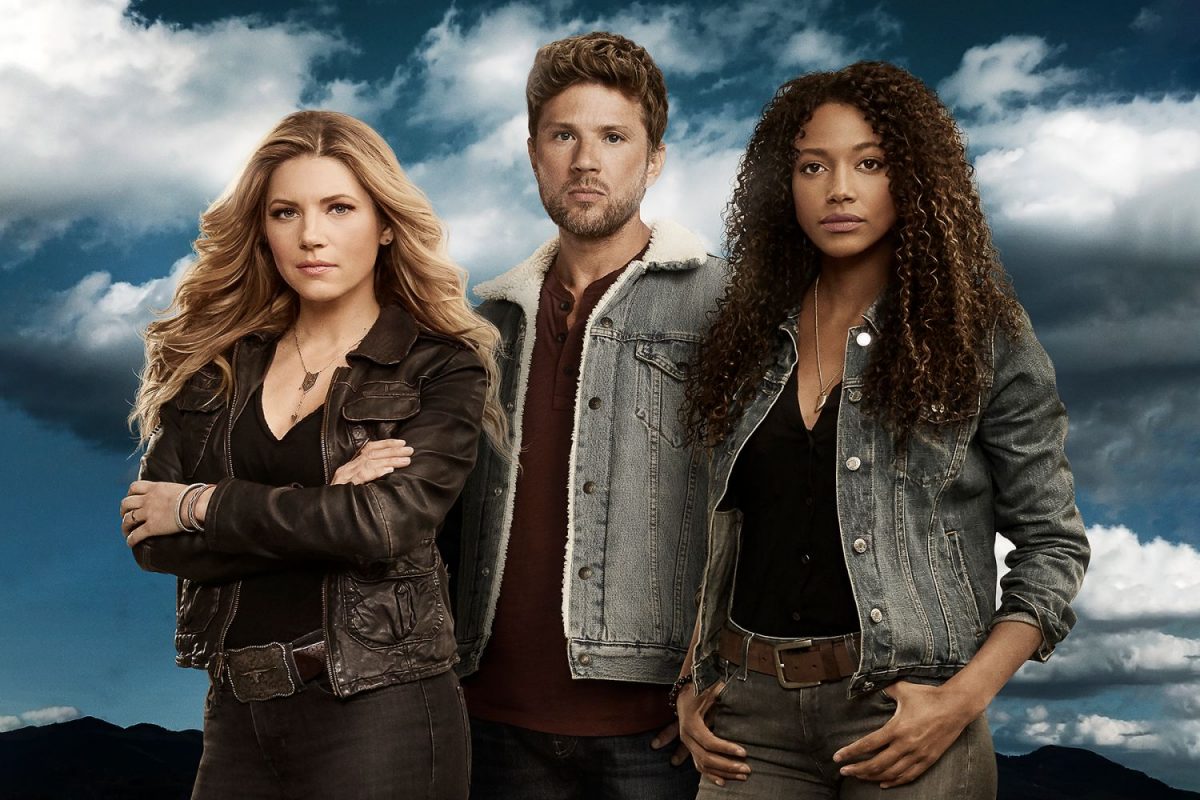 Love kidnap thrillers? Then Big Sky may be for you. The series follows private detectives Cassie Dewell and Cody Hoyt looking for two kidnapped sisters when they discover that there are more women missing and in trouble. Starring Vikings' breakout star Katheryn Winnick, Ryan Phillippe and Kylie Bunbury, each episode of Big Sky ends with a cliff-hanger that will keep you on the hook.
---
KEEP YOUR EYES PEELED FOR:
Raya and the Last Dragon takes place in the fantasy world of Kumandra where humans and dragons lived in harmony. However, when sinister monsters threatened the land, the dragons sacrificed themselves to save humanity. Now, 500 years later, those same monsters have returned and it's up to a lone brave warrior named Raya to track down the last dragon in the world to stop the evil monsters once and for all. The movie stars Star Wars' Kelly Tran, Crazy Rich Asians' Awkwafina and Cassie Steele from Degrassi. Viewers can catch Raya and the Last Dragon in cinemas and on Disney+.
---
Name another iconic and hilarious Marvel duo – we'll wait. The Falcon and The Winter Soldier continue the bromance of the two superheroes after the events of Avengers: Endgame. The show will see Sam Wilson/Falcon played by Anthony Mackie and Bucky Barnes/The Winter Soldier played by Sebastian Stan team up in a global adventure that tests their patience and abilities. The Falcon and The Winter Soldier is coming 19 March 2021.
---
If you haven't seen the trailer – what are you waiting for? Loki delves into what happens to the God of Mischief after the end of Avengers: Endgame. From being transported to what looks like a faraway desert to facing off the Time Variance Authority, Loki is setting up to be a pretty adventurous journey with a different flavour than the other MCU content we've seen so far. The storyline is expected to tie directly into 2022's Doctor Strange in the Multiverse of Madness. See more of Tom Hiddleston as Loki May 2021.
---
Limitless
Starring Marvel's very own Chris Hemsworth, watch the Australian stud take on six extraordinary challenges and discover how to live healthier, smarter and longer. From building his resilience, confronting mortality, shocking his body and more, Limitless will find out the sciences behind aging and have Hemsworth be our guinea pig – sorry we mean, our tour guide.
---
And that, folks, is our list of shows and movies you need to watch if you're subscribing directly to Disney+ for the first time. 
There are a plethora of incredible tv shows and movies available and we're sure you'd find something to binge on. Likewise, the platform has an exciting slate coming up during the later part of 2021 and early 2022 that we're dying to watch. Just like you, we're keeping a close lookout too.
---

Drop a Facebook comment below!