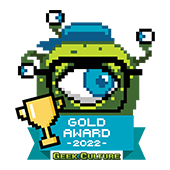 This review is based on the first 3 episodes of WandaVision and is spoiler free.
Something strange is happening in suburbia and it definitely points to one of Marvel's favourite, yet tragic couples: Wanda Maximoff and The Vision. If you thought Avengers: Infinity War was the last time you would see this couple together, then you are mistaken because Disney+'s WandaVision, the first in a series of TV shows based on the heroes of the Marvel Cinematic Universe (MCU), is going to give you all the Wanda and Vision content that the movies failed to provide.
Kicking off Marvel Studios' Phase 4, WandaVision has a lot to live up to, and with great reason. This is the first show Marvel Studios is rolling out amongst others like The Falcon and The Winter Soldier and Loki (The Defenders, Luke Cage and the other Netflix Marvel series etc don't count as part of the MCU, but that's another story for another day) after over a decade of his movies, beginning with Iron Man back in 2008.
For fans of the comics and movies, Wanda is a reality-bending mutant, and the Vision is an android and somewhere in the comics, they got married and had twin sons. Towards the end of Phase 3 of the MCU, movie audiences received an incredibly heart wrenching and action-packed ending with Avengers: Infinity War and Endgame, as The Vision was killed and only Wanda came out of those events alive and well.
Well, WandaVision is the first Marvel title to be released after nearly 2 years, especially after the delay of Black Widow and The Falcon and The Winter Soldier, so the show has some pretty big shoes to fill and this quirky series, which sees our couple living in a series of sitcoms of the decade, beginning with the 1950s, is not only incredibly exciting, but also sets the tone for what's to come in Phase 4.
When the first two episodes start, audiences begin to understand that our married superhero couple are living in a US sitcom-styled series where Wanda Maximoff and Vision play themselves with their full fledged powers and all, but they have no recollection of their history, or how they came to be. Played by MCU's very own Elizabeth Olsen and Paul Bettany as Wanda and The Vision, there is a great sense of continuity that the Netflix shows never had.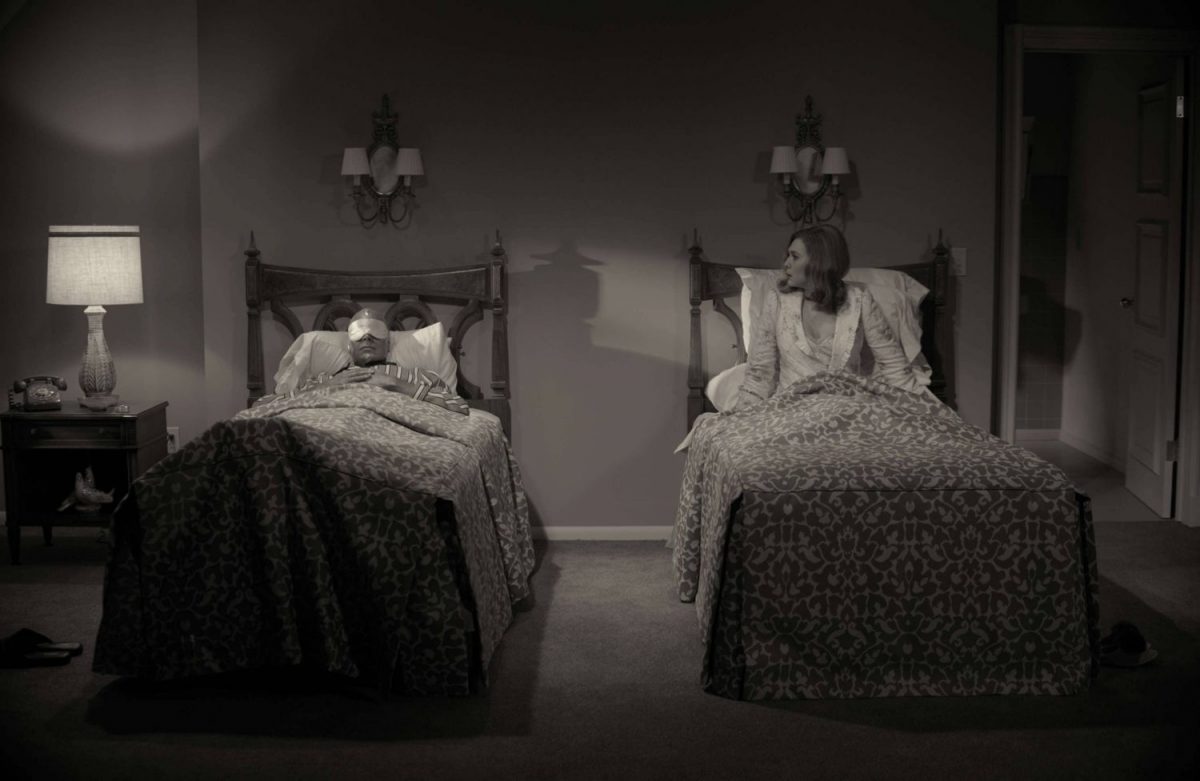 They do married couple things like wash dishes, cook and sit on the couch together and while it is absolutely bizarre to watch without context, there is a certain charm to see the couple, especially Olsen ham it up on camera. Right off the bat, audiences realise that like a sitcom, there are events transpiring off camera, only this time, there are hints that not all is right in the world.
Their nosy neighbour Agnes (Kathryn Hahn) visits the couple a lot – as seen in the trailers – and whilst everything appears to be normal, it really isn't. There's a sense of oddity and discomfort that lingers in every episode, despite the slapstick humour that's being displayed by the characters and it doesn't help that things do get stranger with every episode. The secondary characters behave a little oddly at times, and speak amongst themselves, which in indicative that there is more than what we see. Are they all trapped in a reality where they have to play a role? Who forced them there, and who are they really?
Each episode almost acts like a period piece and in the second episode, set in the 1960s, the tone of the episode shifts, to reflect the time period, including a silly nod as to depict the couple sleeping in separate beds, because US TV guidelines prohibited showing a couple in the same bed then. With each decade, the cast show off a different wardrobe, speech pattern and even the episodes' theme song changes to suit the decade they're in. Disney and Marvel aced in world building in this series, making WandaVision better than your average TV programme.. but is it better than the movies?
In a sense, yes and no.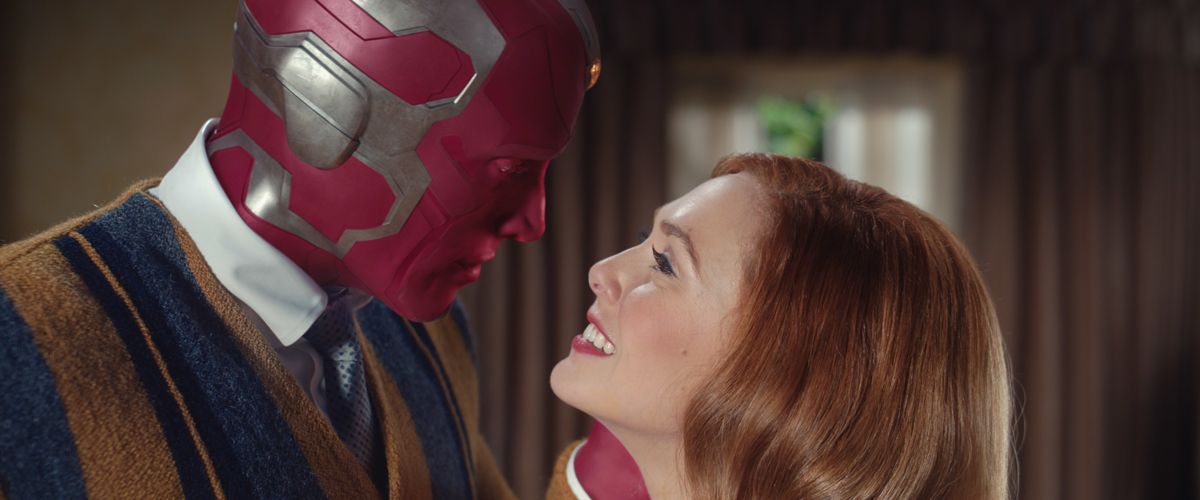 By the third episode, when the twins make an appearance, there is acknowledgement that the couple are aware that something strange is in the neighbourhood, but the decision to not dig too deep is solely on Wanda. The reality-bending mutant is either hiding, or afraid of something, and maybe the quirks in the story aren't about helping her snap out of it, but trying to actually save her. As of yet, there isn't much action present, though we expect that more action will appear in the second half of the nine-episode series.
While the show is definitely missing the big Marvel action that we're used to watching on the big screen, what it lacks in action is made up with smart and funny dialogue, as well as the plethora of hints and clues that reveal what's really happening in this reality-bending world of WandaVision.
Similar to what we see in Marvel movies, there are bits and pieces revealed that act as connections to movies or events in the past. Hydra? Spotted. The red and gold? It's appeared. There are some signature Marvel moves here, include the creative use of commercials peppering WandaVision that serve as easter eggs and a hint at a larger narrative waiting to unfold.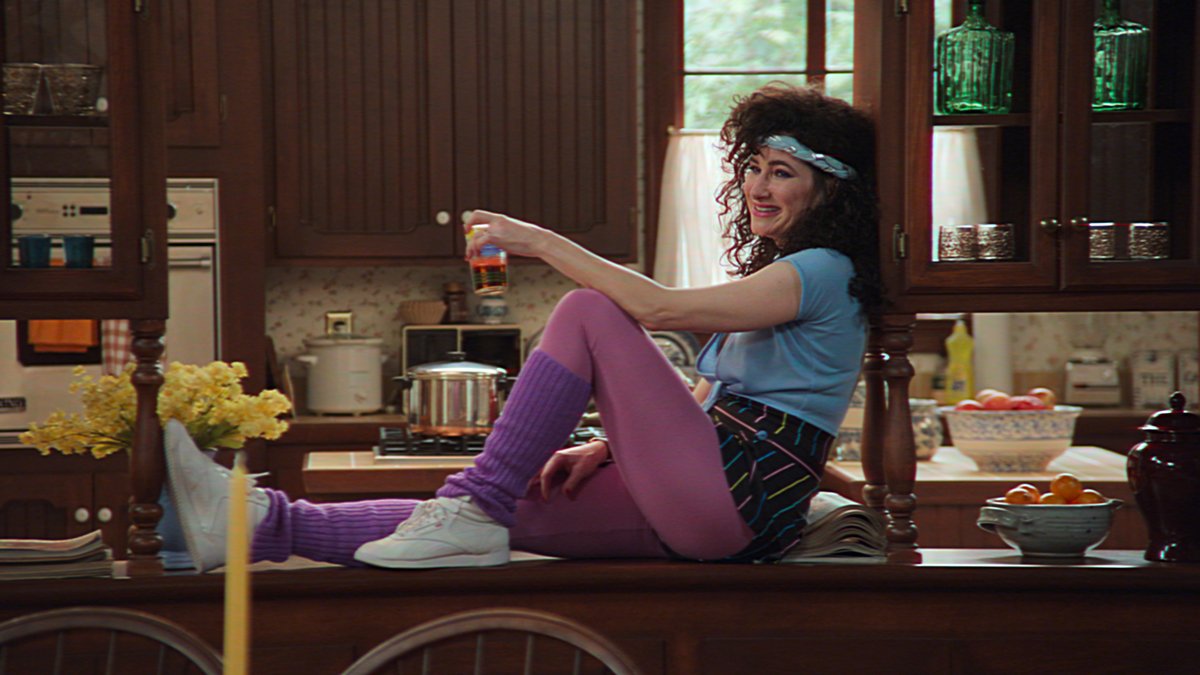 What WandaVision does exceptionally well is to maintain anticipation and interest for what's to come in the next episode. The magic of having a series instead of a movie is that viewers are able to engage intently with the storyline, narrative and of course, the characters.
Olsen and Bettany steal the spotlight at every turn, and complement each other well. While the first three episodes can be rather uncomfortable, unconventional and even weird at times, Olsen and Bettany's comfort and ease together makes for a warm feeling, that they deserve their peace together, so whatever is disturbing their life can just leave. It also curbs any frustration one might feel about not knowing what's actually happening in this wacky world of WandaVision, and that in itself is a win.
Likewise, Hahn commands the screen when she does happen to be on it, which sadly, is not really alot. Whilst she plays the role of a nosy and intrusive neighbour, Hahn's experience in comedy over the years shines through her portrayal as Agnes, and makes her character a little bit more welcoming and less annoying.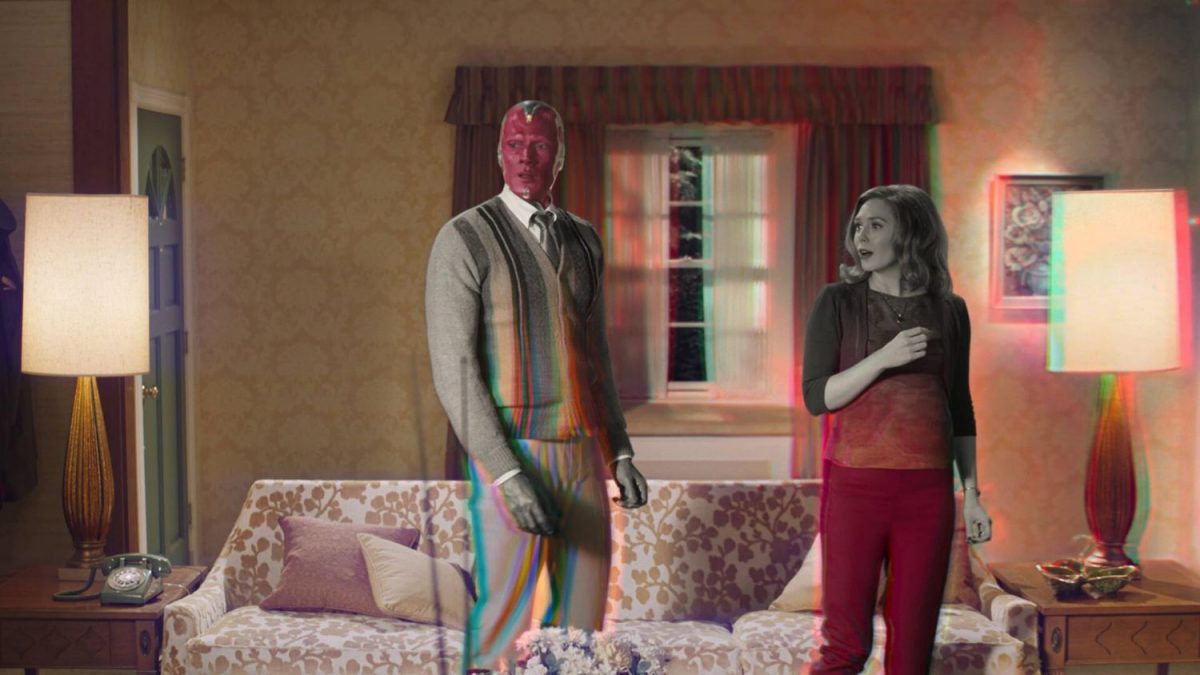 Teyonah Parris' Monica Rambeau is a shocking yet exciting new addition because the last we saw her, Monica was just a child in Captain Marvel. Though her role in the series is unclear, she plays a rather close acquaintance of Wanda who, just like her, isn't entirely aware of the reality they are living in. Parris' Rambeau has a lively and approachable front but is later seen to have some undiscovered motives bubbling underneath.
Whilst movies are justifyingly just as engaging as a TV series, the world of WandaVision offers several too many intricate layers that would have been lost were it to be condensed into a movie. Instead of a 2-hour movie looking at the couple, viewers get a mini-movie in each episode that varies in duration each time.
One of the most enjoyable bits about WandaVision is that viewers learn about the world alongside Wanda and Vision. This is definitely a different approach as compared to many other Marvel content as the heroes are always in control. And when they're not – they find a way to gain control.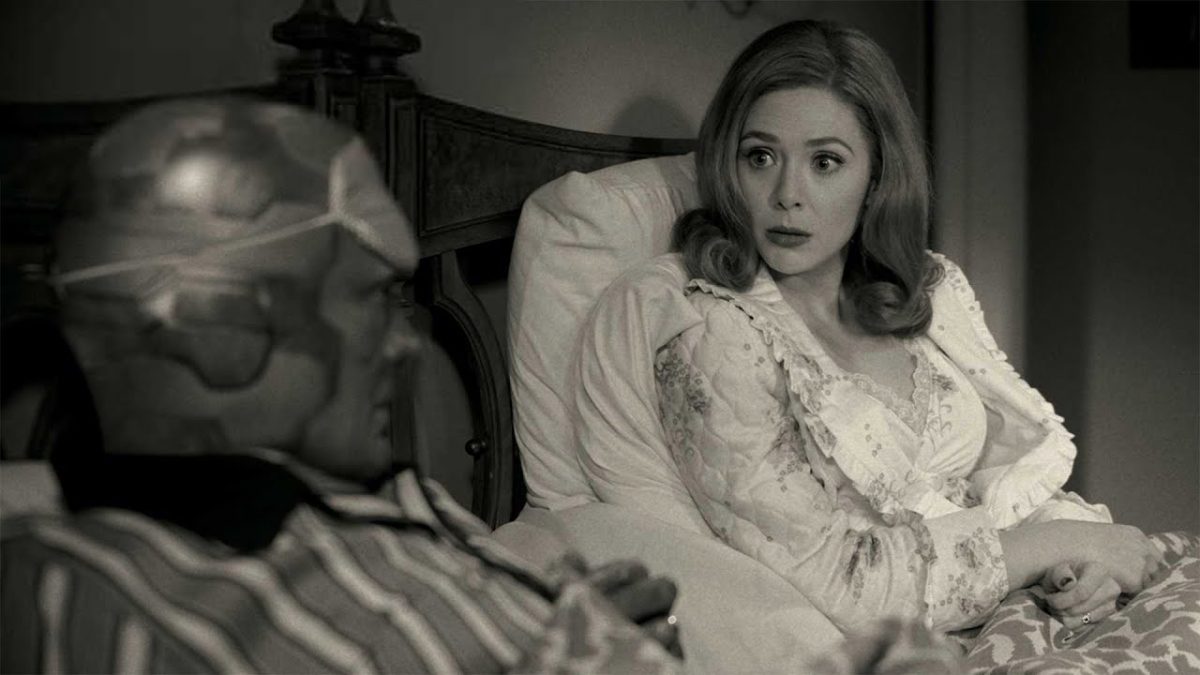 Wanda and Vision are just as clueless of the world that they're a part of and the only sense of control they have is the choice to conceal their powers (or not). This 'follow along journey' builds a sense of closeness between the viewers and the characters and it allows fans of the heroes to feel much more attached to the characters.
For all that has come before, WandaVision presents an interesting premise that is bound to keep viewers, non-MCU or otherwise, interested. The show's greatest strength lies in its world-building and stunning cast. Though it could do more in terms of beefing up the action, WandaVision's sitcom approach is a fresh take compared to what we've been so used to seeing Marvel churn out over the last 13 years.
It's definitely the start of something new for Marvel Phase 4, and should every Marvel series be as unique as WandaVision in their own right, it's enough of a reason for one to subscribe to Disney+.
WandaVision premieres on Disney+ on 15 January 2021.
GEEK REVIEW SCORE
Summary
WandaVision is a fresh new take on familiar Marvel content, and it gives confidence to all the new Marvel shows that are soon to come on the streamer.
Overall
9/10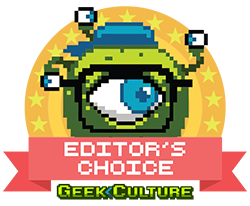 Story -

9/10

Direction -

9/10

Characterisation -

9/10

Geek Satisfaction -

9/10