The combination of a girl, superhero and a squirrel can only lead to one conclusion, but this is Disney… actually, Disney+, and not Marvel Comics, so your first guess would be incorrect. But if you're a fan of children's novel Flora & Ulysses: The Illuminated Adventures, by American author Kate DiCamillo, then you're in for a treat.
The book, and this Disney adaptation, which is the first movie to premiere exclusively on Disney+ globally, centres around our little girl Flora, and a squirrel named Ulysses as they go on an adventure to find Ulysses' purpose as a superhero. We know, it's not quite the Squirrel Girl you were expecting, but as the current expert on all things superhero, Disney is charting a new course for animated superheroics.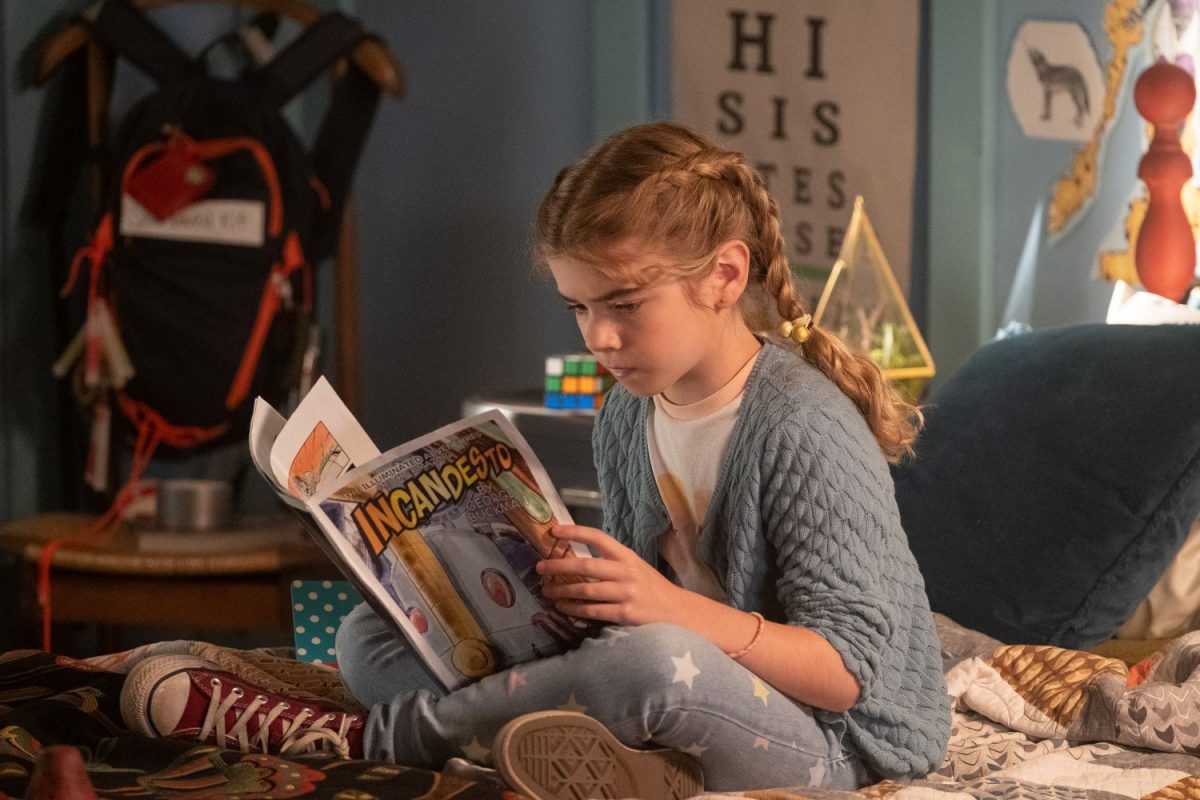 Though she's only 10-years-old, Flora is a cynic with a big love for superheroes and comic books, and it's easy to see why as her love and obsession for all things super is easily explained by the fact that her father George was a comic book artist. George created a few comics of his own but was unsuccessful in getting them published. Unable to recover from the rejection, George's passion for comics died down.
On the other hand, Flora's mother, Phyllis, is a romance novelist who happens to hate comic books because she, like many literary snobs, does not think they're real books. To make things worse, she absolutely hates the idea of a squirrel living under her roof. Phyllis was once a famed published writer and author, but is now struggling to keep the spotlight on her. Oh, it also doesn't help that George and her are going through a separation too (yes, her disdain for comic books also extends to the writers but with George out of the door, so goes her muse).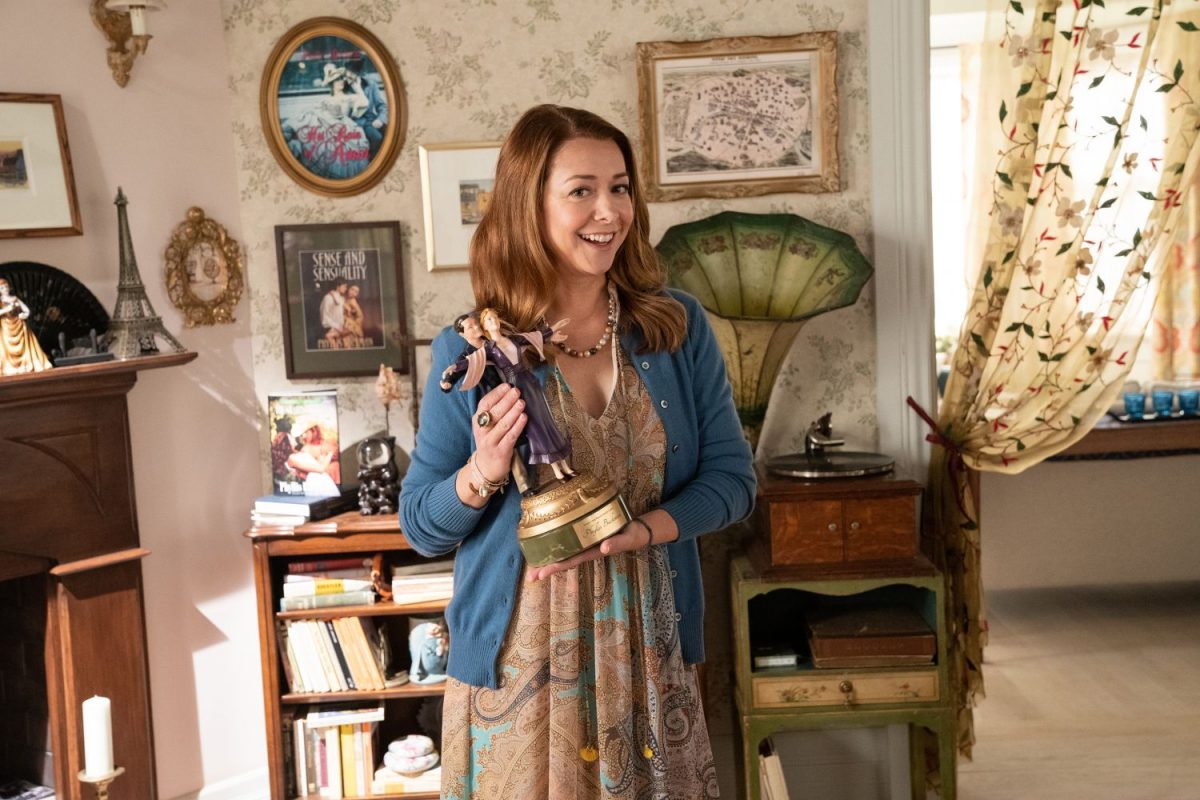 Enhancing the story is newcomer Matilda Lawler as Flora Buckman, Ben Schwartz (Sonic The Hedgehog, Parks and Recreation) as George Buckman and Alyson Hannigan (Buffy the Vampire Slayer, How I Met Your Mother) as Phyllis Buckman.
Of course, this movie wouldn't be complete without the man of the hour – Ulysses! Ulysses is a super squirrel voiced by John Kassir (Tales From The Crypt, New Looney Tunes) who receives his power when he gets sucked up by a vacuum cleaner and almost dies. We know – worst superhero origin ever!
Having seen her parents drift apart and worry about financial losses, Flora escapes even further into the comic book realm and focuses all her energy on making Ulysses the best superhero he can be. After some convincing, George joins Flora and regains his passion for superheroes and comics.
Not everything is fine and dandy though. Animal control officer Miller (Danny Pudi) is on the lookout for Ulysses to take him down. Of course, Flora, having grown a close relationship with Ulysses isn't going to let that happen and a cat and mouse game ensues between Miller and the Buckmans. As you might have surmised, this isn't a typical superhero film ala Big Hero 6, but is more of Inside Out meets Bolt.
Flora & Ulysses pays homage to many other films that have inspired it. From references to the Marvel superheroes, Ducktales and even Buffy the Vampire Slayer that actress Alyson Hannigan starred in for 6 long years, the film is full of easter eggs that are fun to spot – though we won't spoil it for you.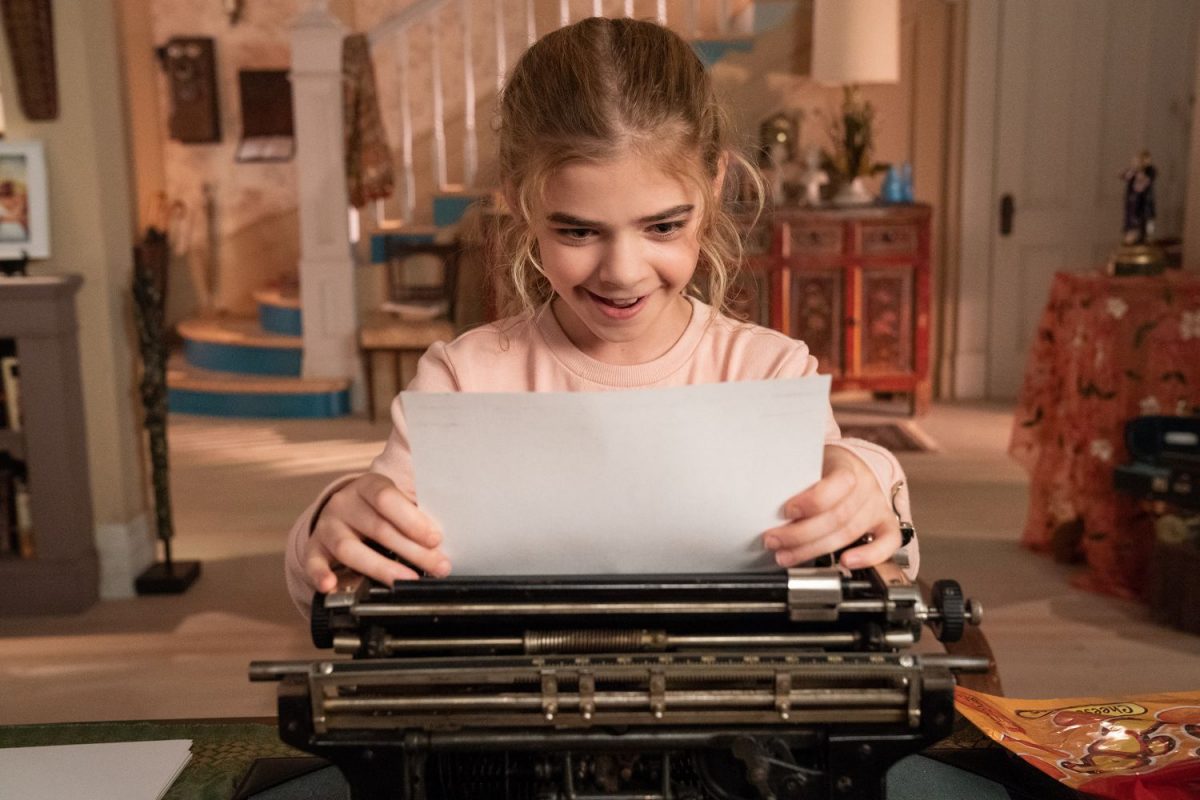 Lawler is a young and talented actress that is full of energy and incredibly funny when delivering deadpan or sassy lines. Child actors often come off unnatural and sometimes a little bit cringey when delivering jokes but Lawler is a natural – even when she screams out 'Holy Bagumba!' to the camera way too many times.
Fans of Disney classics would definitely enjoy seeing Ducktales reboot alumni Ben Schwartz, Danny Pudi and Bobby Moynihan get together again for the movie. Sadly, we don't get to see comedian Moynihan play a comic book store owner as much as we like. The trio have worked on numerous other well known comedy series – Parks and Recreation for Schwartz, Community for Pudi and Saturday Night Life for Moynihan – so to see the three comedians and Ducktales trio together again is deeply appreciated. Hannigan being famously known as Lily Aldrin in How I Met Your Mother is just the cherry on top for this hilarious crew of actors.
As a film geared towards kids, the humour in Flora & Ulysses mirrors that of typical Disney originals, relying on physical comedy, facial expressions, deadpan as well as anecdotal humour. It's a film that young children can watch and enjoy – after all, the film is based off the popular novel of the same name that caters to reading ages 8 to 12.
Truth be told, the more recent Disney original films on Disney Channel and Disney XD haven't been mind blowing or as entertaining as Disney original films in the early 2000s like High School Musical, Camp Rock or Halloweentown but this Disney+ original truly meets the mark. Reminiscent of great Disney channel original films, Flora & Ulysses presents more than one lesson for the audience. In this case, it's simple – hope and love.
With the Buckmans not only losing hope in their careers but in their marriage too, Ulysses represents the idea that anything is possible when you just believe in yourself (we told you, it's very old school Disney). Whilst most films teach children about romantic love between two partners, Flora & Ulysses presents the idea of love always being there, in the comfort of your own home – even if it first looks like it's disappeared.
Perhaps the best part of all is when viewers later learn that Ulysses' purpose is so much more than to save children falling off the ladder, but rather to make the Buckman family whole again, even when they don't explicitly see it. The squirrel that first caused so much divide between the members of the family, is now the catalyst for them coming back together again and that in itself is a sweet message.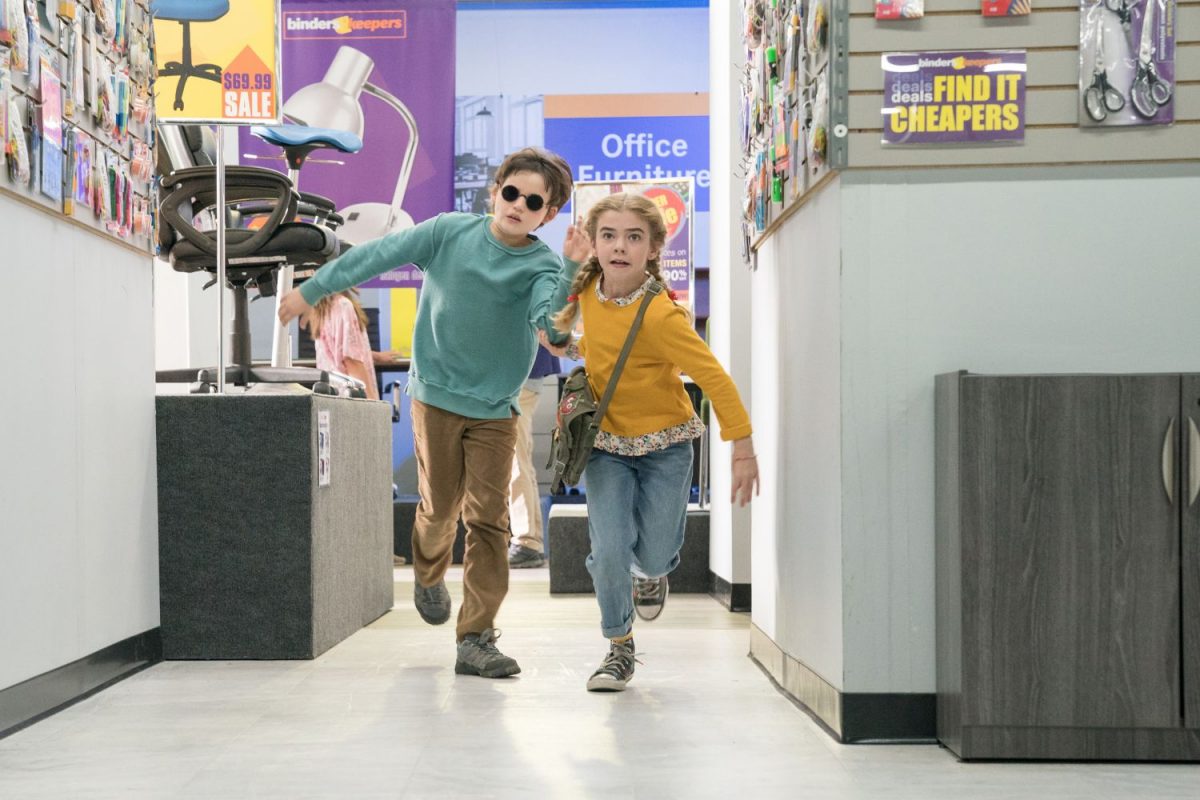 Other topics that the film cleverly and lightly touch on in small scenes are topics like consent and disabilities. One of Flora's friends is blind and the children very carefully ask each other for consent when touching the other. They too apply the same to things as simple as politely asking to enter one's treehouse.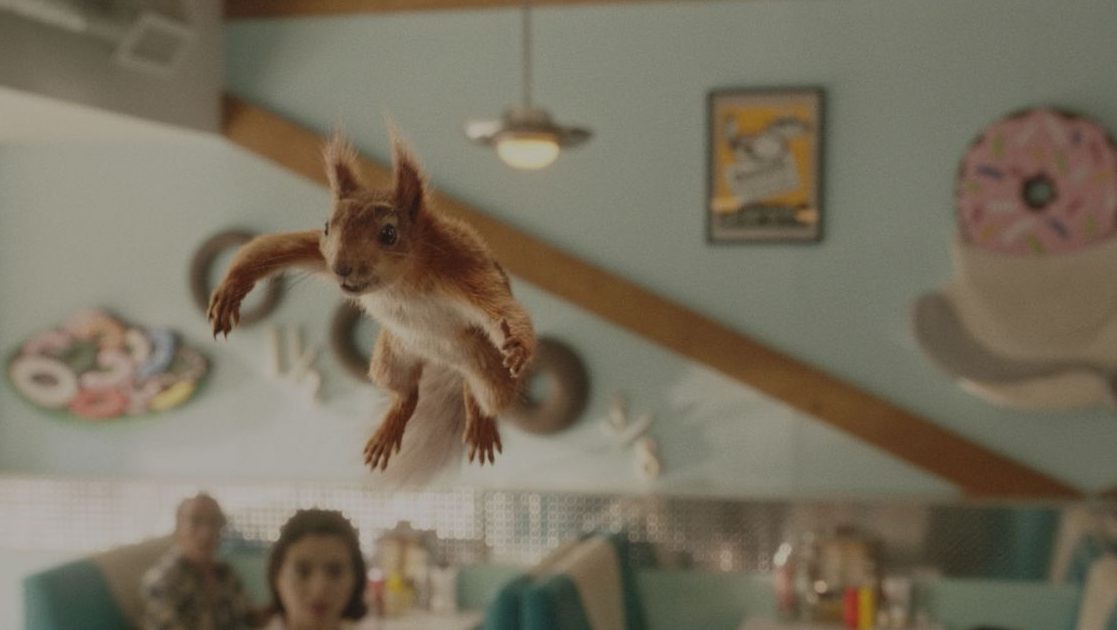 One big missing aspect in Flora & Ulysses that was ever so popular in many old Disney original films is the presence of songs. Whilst Flora & Ulysses doesn't have songs, it doesn't necessarily need it. The quick and fast storyline as well as the humour that Lawler brings to the table is enough to keep young viewers invested.
With all that's happening in the world (i.e. COVID-19 and the numerous cases of gender-based violence), Flora & Ulysses' gentle touch in teaching our children these incredibly important lessons is lovely to see. This Disney+ original also makes nods to other franchises in the House of Mouse that are joy to spot and in all, brings a little bit more childlike wonder to our albeit sad and isolating life during this pandemic.
GEEK REVIEW SCORE
Summary
Flora & Ulysses is a cute and cuddly superhero film that young kids can enjoy. Reminiscent of an old school Disney Channel original film, this Disney+ original movie reminds us that Disney always knows what's right for our kids.
Story -

8/10

Direction -

8/10

Characterisation -

8/10

Geek Satisfaction -

7/10
---

Drop a Facebook comment below!