It's over.
After five years, Netflix has officially pulled the plug on its partnership with Marvel on the flawed-but-ultimately-awesome TV shows and characters that we've grown to love and appreciate.
Marvel's last two shows barely holding that partnership, The Punisher (which just had its second season aired a month ago) and Jessica Jones, were finally axed by Netflix. The latter will still air its third season later this year, but once all is said and done, there will be no more Marvel Netflix Original TV shows for the foreseeable future.
This was inevitable, considering how its other three shows, Daredevil, Luke Cage and Iron Fist, were all cancelled in the span of a month late last year. Here's Netflix's full statement regarding the cancellations:
Marvel's The Punisher will not return for a third season on Netflix. Showrunner Steve Lightfoot, the terrific crew, and exceptional cast including star Jon Bernthal, delivered an acclaimed and compelling series for fans, and we are proud to showcase their work on Netflix for years to come. In addition, in reviewing our Marvel programming, we have decided that the upcoming third season will also be the final season for Marvel's Jessica Jones. We are grateful to showrunner Melissa Rosenberg, star Krysten Ritter and the entire cast and crew, for three incredible seasons of this groundbreaking series, which was recognized by the Peabody Awards among many others. We are grateful to Marvel for five years of our fruitful partnership and thank the passionate fans who have followed these series from the beginning.
The aforementioned five shows, including the limited crossover series The Defenders, were something of a revelation when they first aired, especially Daredevil, Jessica Jones, and The Punisher. Even the star of the latter series, Jon Bernthal, took to social media to express his thoughts on the matter.
The idea that a supergroup (à là Avengers) could materialise on the web streamer was indeed a tantalising prospect for many a fan who came from the Avengers-led Marvel Cinematic Universe on the silver screen.
So many references to the events of the first Avengers movie and beyond were present, especially in the first seasons of these shows, making it enough of a hook to reel fans in. Before long, many were in love with the likes of Charlie Cox's charming yet brooding Matt Murdock, Krysten Ritter's sarcastic, sassy but super-damaged Jessica Jones, and Jon Bernthal's silent-but-ultra-violent Frank Castle. It was an ambitious project which was, in many people's eyes, was ultimately more successful than it was not, despite the relatively low ratings of Luke Cage and Iron Fist.
Many on the Internet have discussed at length these cancellations are largely due to Disney with the imminent launch of their own streaming service, Disney+.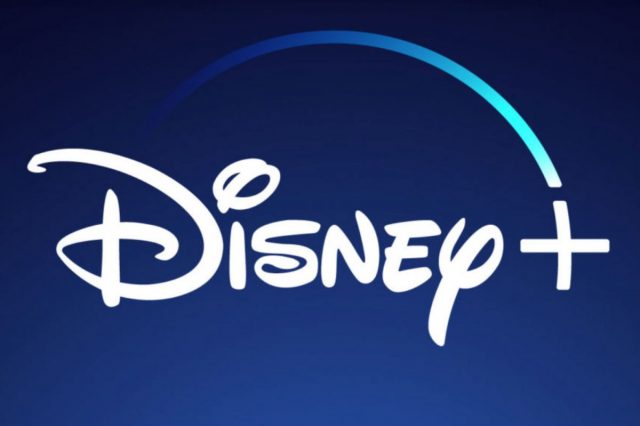 A reportedly cheaper alternative to Netflix with all of its Disney content in one place, with all-new, all-exclusive Marvel TV series in the works, makes Disney+ a serious contender opposite the streaming giant for the home viewer's precious watching time.
Will we see the above shows revived on the new Disney streaming service? Competitor Hulu is also reportedly circling from up above, waiting for an opportune moment to swoop and claim The Defenders and The Punisher to stream on its site, despite having already greenlit several Marvel animated TV series.
It is worthwhile to note that if the likes of The Punisher and Jessica Jones were to be renewed for more seasons or be rebooted on Disney+ (or any other network for that matter) following their cancellations, fans would have to wait until at least 2020, due to a deal done by Marvel and Netflix which states that the shows can't be reprised by other networks two years following their cancellation, Variety reports.
Marvel Television head Jeph Loeb (whose work on the Daredevil comics was one of the largest inspirations for the brilliant first season of the TV series) issued a statement to fans following the cancellation of the last Marvel Netflix TV shows.
It had never been done before.

Four separate television series, each with different super-talented showrunners, writers, directors, cast and crew, coming out months apart and then…

…they would meet in a single event series all set in the heart of New York City.

We called them The Defenders.

And together we were thrilled by stories of Daredevil, Jessica Jones, Luke Cage, Iron Fist and even the Punisher joined in!

They said it couldn't be done.

But Marvel assembled amazing teams to write, produce, direct, edit, and score 13 seasons and 161 one-hour episodes.

Take a moment and go online and look at the dazzling list of actors, writers, directors, and musicians who graced us with the very best of their craft.

We loved each and every minute of it.

And we did it all for you — the fans — who cheered for us around the world and made all the hard work worth it.

So, Thank You!

On behalf of everyone at Marvel Television, we couldn't be more proud or more grateful to our audience.

Our Network partner may have decided they no longer want to continue telling the tales of these great characters… but you know Marvel better than that.

As Matthew Murdock's Dad once said, "The measure of a man is not how he gets knocked to the mat, it's how he gets back up."

To be continued…!

– Jeph Loeb and all of us at Marvel Television
Today is indeed a dour day for many fans who so closely followed the Marvel TV series on Netflix. Jessica Jones still has its third – now final – season yet to air, so at least there's something to look forward to in this already sunken ship.