This is a spoiler free review.
Netflix's Jessica Jones returns for a second season after a series of mixed offerings from the content provider's streaming portion of the Marvel Cinematic Universe, from Iron Fist, The Defenders, and The Punisher solo series.
In the first season, audiences were introduced to the very compelling villain in Kilgrave (David Tennant). It was a dark and psychological foil that plagued our protagonist all through the series, as a character she could not simply dispatch with her superpowered gifts of enhanced strength or limited flight.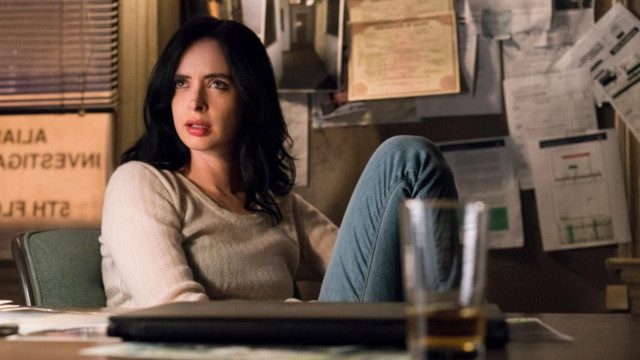 As a series, Jessica Jones Season One played out more as a character study into the post-traumatic effects of rape and psychological harassment. Beginning as a slow burn, noir-ish detective caper bundled in with elements or horror and suspense, Season One skilfully ratcheted up the tension and pace, and secondary character interplay to the effect that, unlike most of Netflix's other Marvel Cinematic Universe offerings, it didn't seem to dip or sag in the middle of its series run.
In Season Two, the question most audiences would want to know is if Jessica Jones can still deliver at that critical level.
And the answer is that while the series is not as well paced as the first one, what it does attempt to do is be bolder in its approach, and wider in terms of character and narrative scope.
We pick up where The Defenders left off, where Jessica is still a hard-drinking, tough-talking creature of the night, working on case to case, cobbling dirt together for her clients to use in the scandalous world of jilted lovers and mistrustful pairings. With her ratty sidekick Malcolm (Eka Darville), who has begun to start his life clean of substance abuse, Jessica's past begins to bring itself up into her subconscious, when one of her possible cases ends up being a brutal cold-blooded murder. As she reluctantly begins to delve into the sordid details, Jessica's past comes rushing back to violently clash against her current existence, with violent effects that rattle our usually unfaze-able protagonist.
In this season, the showrunners have wisely chosen to stick with what works in terms of the narrative, which remains psychological, introspective and complex in its investigation, into the ideas of post-trauma recovery, mental anguish and social dynamics.
This season, all the secondary players have also received their much needed upgrade in profile, in expanding their character arcs and profiles. Jeryn Hogarth (Carrie-Anne Moss), the cold and calculative legal frenemy of Jessica, encounters a situation that shakes her usually stalwart demeanour. Malcolm begins to take more initiative in bettering his situation, to something more than just a day to day scrap for survival. Trish Walker (Rachael Taylor), Jessica's stepsister, also receives a widened scope by wanting to go beyond just a radio talk show personality, and aggressively pursues her dream of wanting to be a hard news anchor.
Without spoiling anything, what can be said is that Season Two of Jessica Jones starts with the same slow burn, economically structured story pace as its first season, and doesn't really hit its stride until a few episodes in.
That said, where Season Two excels is that it then embarks on a narrative turn that is altogether sumptuous in its execution, playing character loyalties and motivations against each other, with surprisingly suspenseful turns.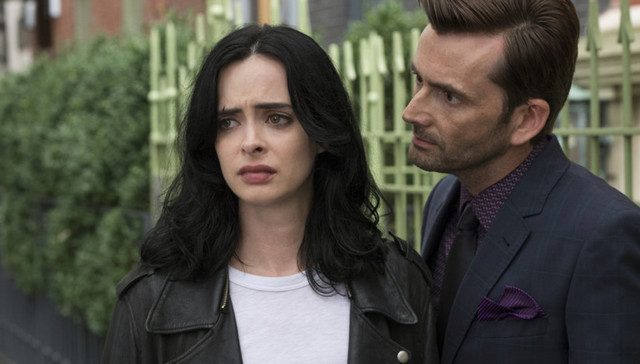 If there is a thesis to Season Two, it's that it seems to explore the tension between personal moral codes and those that relate to family and close friendships. This dovetails in with the exploration of what motivates the damaged in pursuit for healing and recovery.
It also attempts to blur the distinction between the clear lines of hero and villain, preferring to investigate the grey area in-between, rather than a paint by numbers exercise where good girls are good, and bad guys are bad.
It is also very noteworthy to recognize that the release of Season Two of Jessica Jones has been an exercise of very good timing. In the light of the #MeToo movement and the recent wave of female empowerment visible in the social media landscape, each and every episode of this season has been directed by a female director. What is notable is that this move does not reek of patronization, as the quality of the season only gets more and more intense, paying off in a breathtaking finale that only makes the waiting for Season Three all the more arduous and longed for.
While Jessica Jones hasn't been the unanimous favourite of all who watch the Netflix Marvel TV shows, it certainly will reward those looking for something not cut from the usual template.
GEEK REVIEW SCORE
Summary
Forget the devil for a while, this is all about Miss Jones.
Overall
9/10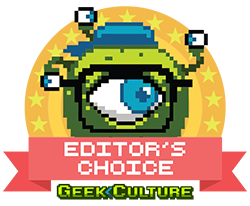 Story -

9/10

Direction -

9/10

Characterisation -

10/10

Geek Satisfaction -

8/10
Mao is a tired remnant of the nineties slacker scene. Too intelligent for the grind, too lazy for real work and too romantic to give in to mediocrity, he pines after an old flame across the sea, while sharing his opinion on the counterweight continent with anyone who will listen. A straight man, he is ultimately doomed.
---

Drop a Facebook comment below!